Last Updated on November 17, 2021 by Ruchika Gupta
What are the easy things to make and sell for money?
What can I make and sell at home?
Is there any list of things that I can sell to make money?
What are popular homemade items to sell?
Are there any simple and easy products to sell from home?
These are some of the many questions I asked myself when I wanted to start a new DIY craft business and make money from home. I am sure that you have been wondering about these questions too.
To answer my question, I decided to do the research and find out what are the best things that are easy to make and sell at home for profit.
Here is what I found:
Making things and selling them for a profit is not easy, but it can be done with time, creativity, patience, and willingness to work hard.
There are many products you can make at home and sell but to make a good PROFIT from your new business or a side hustle – it is important to know what people are actually looking for and what things sell well. 
So, if you have a knack for making and selling crafts (or other handmade items) or want to turn your hobby into a profitable business, then follow along to find the best things to make and sell for profit – Easy, popular, and profitable.
This website is readers-supported which means we may earn commissions if you purchase through our links. You can read our policies here.
Can I make money making and selling crafts?
Yes, it is possible to make money making and selling crafts. Many DIYers and crafters are making their living selling handmade items. Crafts are popular because they can be personalized, which makes them more unique.
And there are many different types of crafts that you can make and sell for profit.
Here are some of the success stories of people who started their small businesses from home.
Maddison Brown, a 14-year-old entrepreneur, runs a successful candle-making business that she started when she was 11-years old. 
Teen sisters- Isabel and Caroline Bercaw made $20 million in 2018 selling bath bombs and made it to Forbes 30 Under 30 Retail & Ecommerce list in 2019.
Etsy shop owner July, a stay-at-home mom sells her digital and printable products ​- she's been making over $3000 every month and has doubled her annual income by selling on the site.
Just like these stories, there are many more success stories of people who made a living by selling crafts.
And you could be next too!
What can I sell to make money fast?
Starting a business can be challenging, time-consuming, and demanding. It's not something you'll be able to do overnight.
Consider that you will need time to build up a customer base and find the products most advantageous for your business, as well as a competitive price before selling.
It is not an easy money scheme or quick way of making money and takes hard work before any profits come.
-If you are looking for quick ways to make cash fast, check my other post on household things to sell that make quick money.
-Check the ideas below and see if you have matching skills that can help you make money fast. And don't forget to check trending crafts to make and sell right now. This will help you stay ahead of the competition.
-Visit the Facebook Marketplace to see what other local sellers are selling. You might come up with an idea for what you can make and sell fast.
What are the best Homemade DIY things to sell?
Creating the homemade items you can sell is about identifying what talents and skills you might have, what things are in high demand (or popular), and whether or not the item will be any good in bulk.
Following are the hot selling items that are easy to make and sell.
Popular Things To Make And Sell for Profit
1. Bath bombs
Bath bombs are one of the best and easy things to make and sell for money.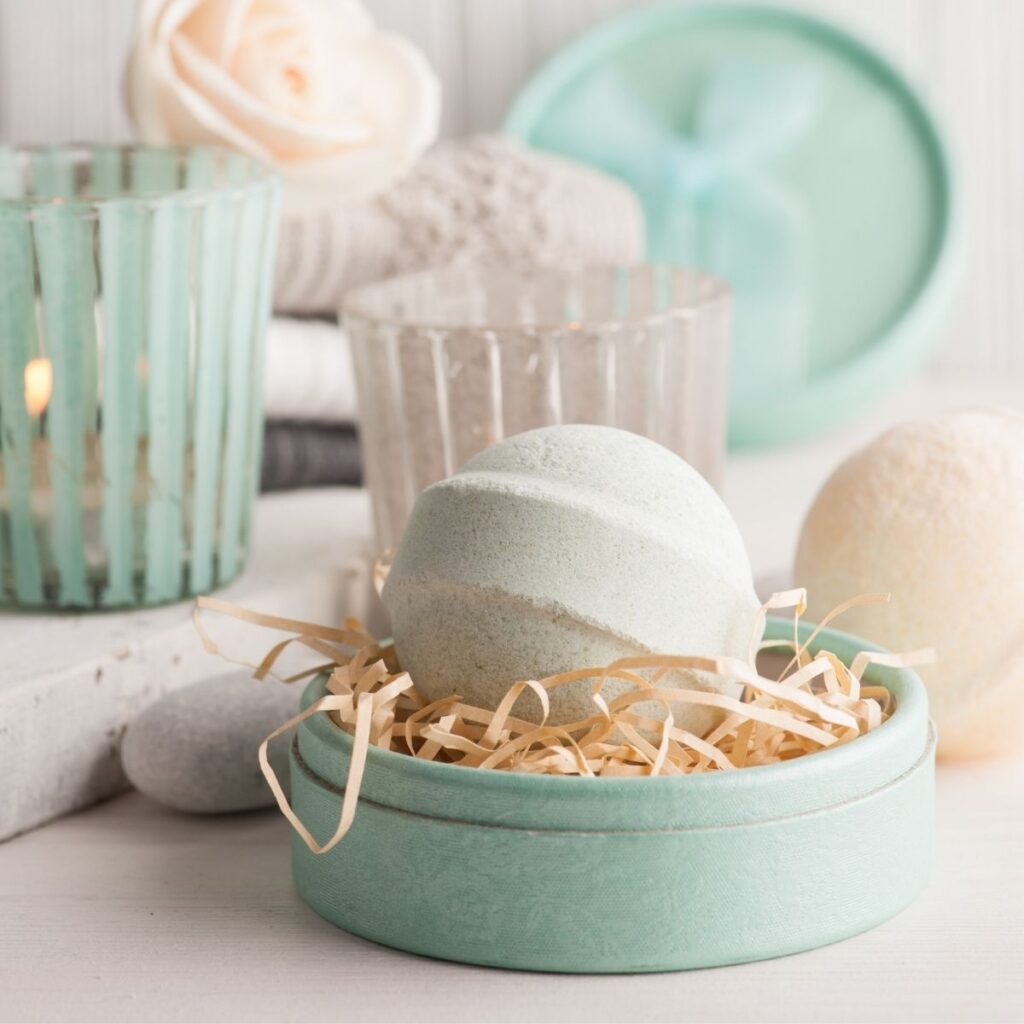 The bath bomb industry is booming, and there is a huge demand for these products already. According to a market report, the US bath bomb industry is expected to reach $350 million by 2025.
The best part about making and selling bath bombs is that they can be made in bulk, startup costs are extremely low, and they can be personalized with ingredients you like.
You can make bath bombs with all sorts of materials. Bath bomb recipes are easy to find, and there is a huge variety in types, shapes, colors, scents, decorations (pretty much anything you want).
A bath bomb is one of the easier DIY projects amateur crafters can make and sell. You just need a little bit of knowledge about different ingredients and some basic kitchenware plus, the know-how on how to use them to create your own unique signature blend.
 Bath bombs can be made for as little as just a few cents (0.25-0.40 each) and be sold for between $3-$10 each, depending on the products you used to make them. 
2. Homemade Scented Candles
Next on the list of easy and popular things to make and sell are homemade scented candles. The candle industry is thriving, and there is a huge demand for these products.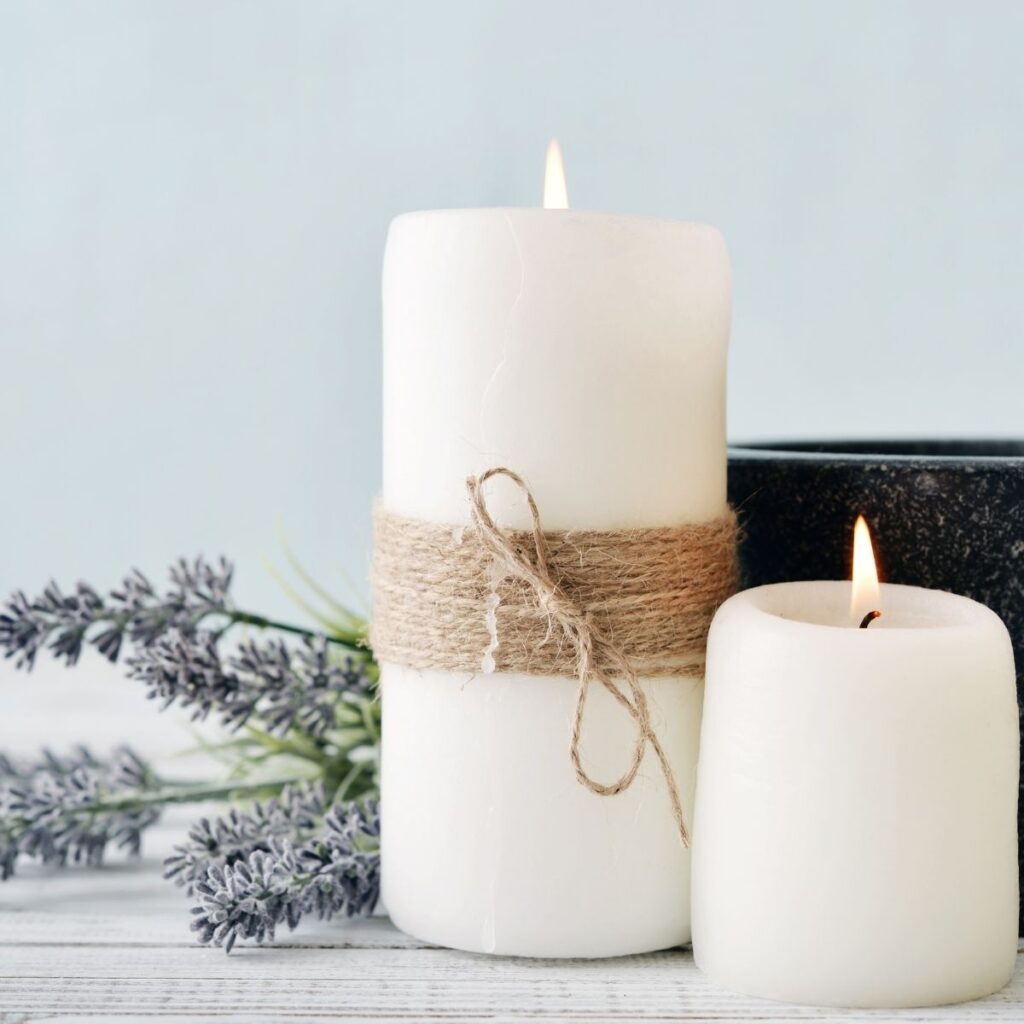 Fueled by their popularity as a home decor item, the candle industry is expected to reach $5 billion in sales by 2026. People in the US spend over 3 million dollars on candles each year, with 35% of candle sales happening during the Christmas season.
It is an eye-opening statistic that suggests candle-making could be a lucrative business for those who want to dive into entrepreneurship.
Candles are notoriously easy craft items to make; remember the success story I shared above about a 14-year-old young entrepreneur?
A lot of people are intimidated by the thought that they need an expensive space with all kinds of equipment to make these products – but this isn't true!
All you need are some basic low-cost materials like wax, a wick, what scent you want your candles to have (essential oils), and containers or molds for the finished product.
Just like bath bombs, you can make candles in small batches and customize them in different shapes and sizes.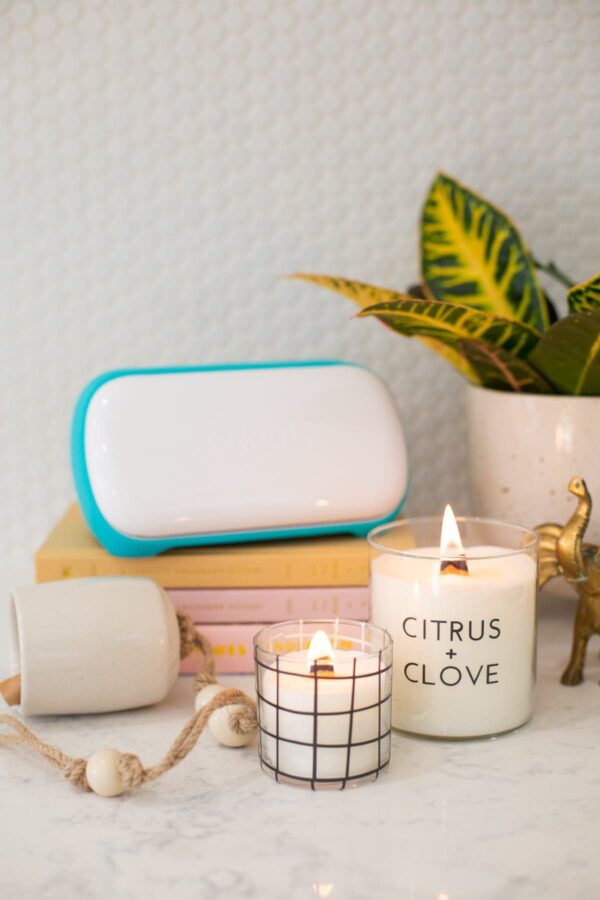 Many people have successfully turned their candle-making hobby into a side business by creating high-quality and pleasant smelling items.
If you are up for the challenge, here is a guide on how to start a candle business:
How to Start a Candle Business (Plus Examples From Top Brands).
3. Handmade soaps
Soaps are one of the basic homemade products you can make at home and sell for profit.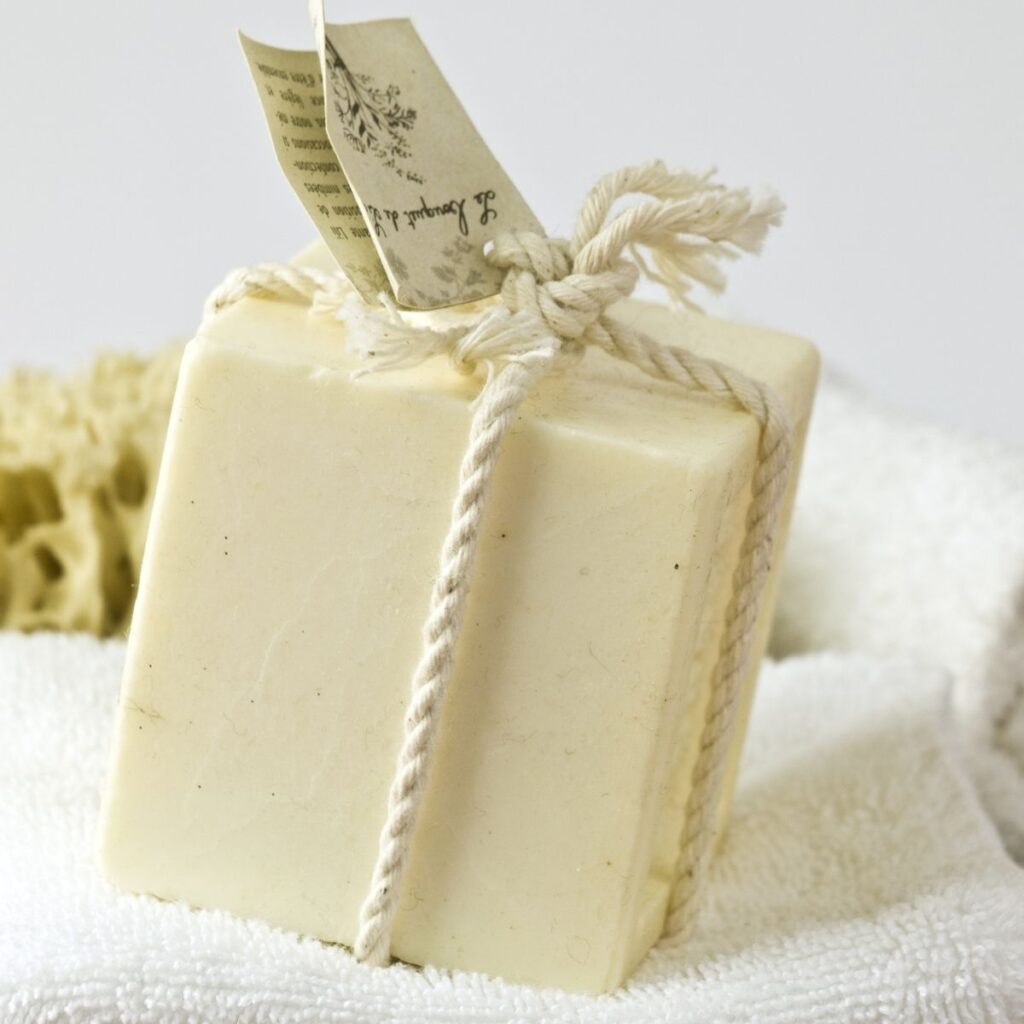 Though handmade soaps have traditionally been popular, recent awareness in health and personal hygiene has dramatically increased the demand for soaps in recent years.
The global market share of handmade soap is expected to grow from $34.09 billion in 2019 to $55.29 million by 2027.
Making your own soap at home is easy and surprisingly inexpensive. It is simple to make a batch of handmade soaps, and they can retail for $5-$25+, depending on the ingredients, size, or quality of the bar.
4. Natural Cosmetics
There is a growing trend in consumers to purchase products with natural ingredients, especially cosmetics.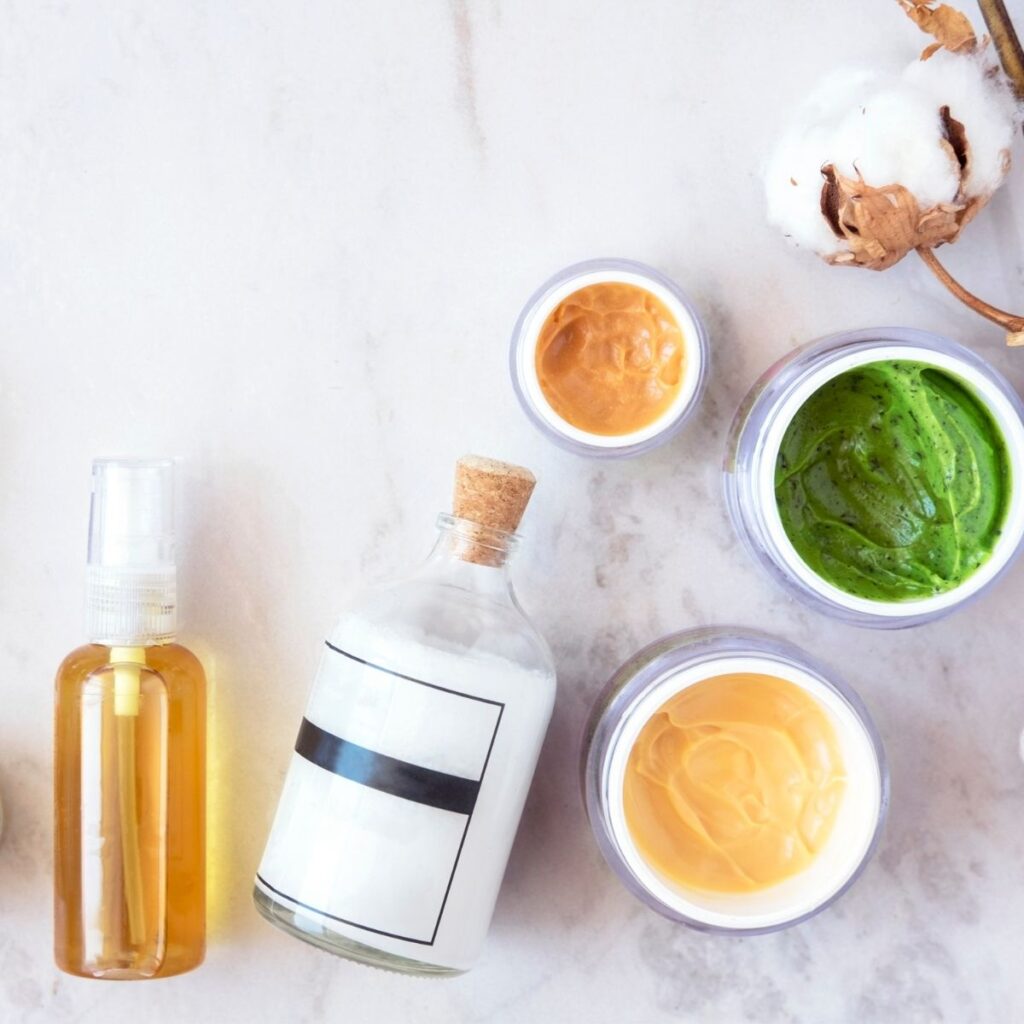 Products made without harmful chemicals and synthetic additives often sell at higher prices because they drive more trust from the consumer.
This has created an opportunity for people who would like to make their handcrafted organic cosmetic products at home.
With a little bit of research and some time, you can make your organic cosmetic product that is made with natural ingredients like coconut oil or shea butter.
And because these products are handmade, they have the potential to command higher prices than typical store-bought cosmetics.
Some of the popular handmade products include DIY body scrubs, natural soaps, body butter, and lip balms. One of the emerging handmade easy products to make and sell is lip balm.
Lip balm is one of the easiest homemade products to sell at your home. Making lip balm takes little time and cost but can have a good return on investment in the winter months.
5. Gift Basket, Box, or Subscription Boxes
If you have a talent for appealingly combining things then gift baskets are one of the easy homemade products to sell.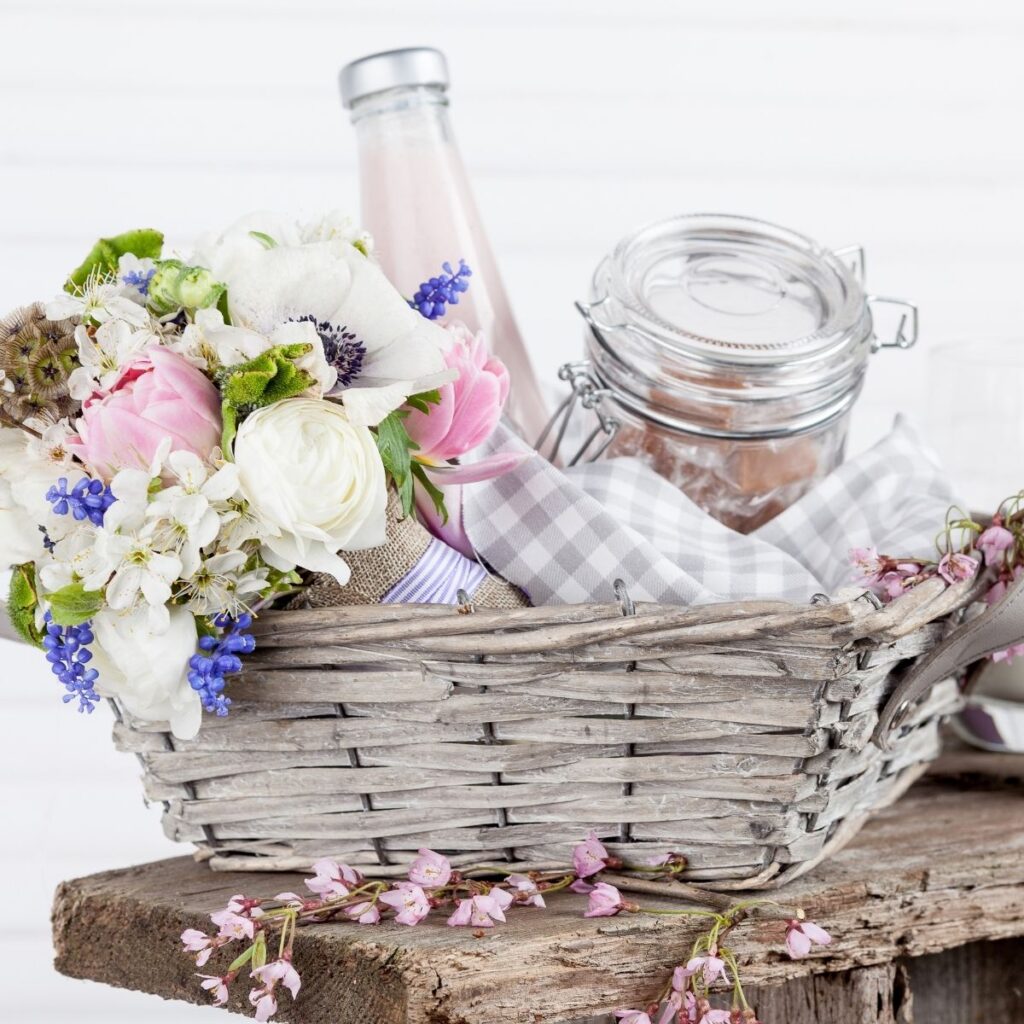 Gift baskets are a popular option for home-based entrepreneurs because they are relatively easy products to sell.
You can also create your own subscription boxes- monthly deliveries of handmade gifts that keep on giving. It is an excellent way to offer people something with a sense of exclusivity.
There are many ways to make and sell a gift basket, box, or subscription box; it is up to you how much time you want to invest in the process.
It can be as simple as combining items from your favorite stores with some pretty packaging like ribbon and tissue paper. Or you could spend a little more time and create an intricate gift basket with your hand-crafted items.
The choice is yours, they are one of the simple products to sell! A gift basket can be as simple or elaborate as you like- it is all a matter of how much time and effort you are willing to put in.
6. Jewelry
Handmade jewelry is a perfect example of an easy homemade product to sell at your home that can be made with little time or cost.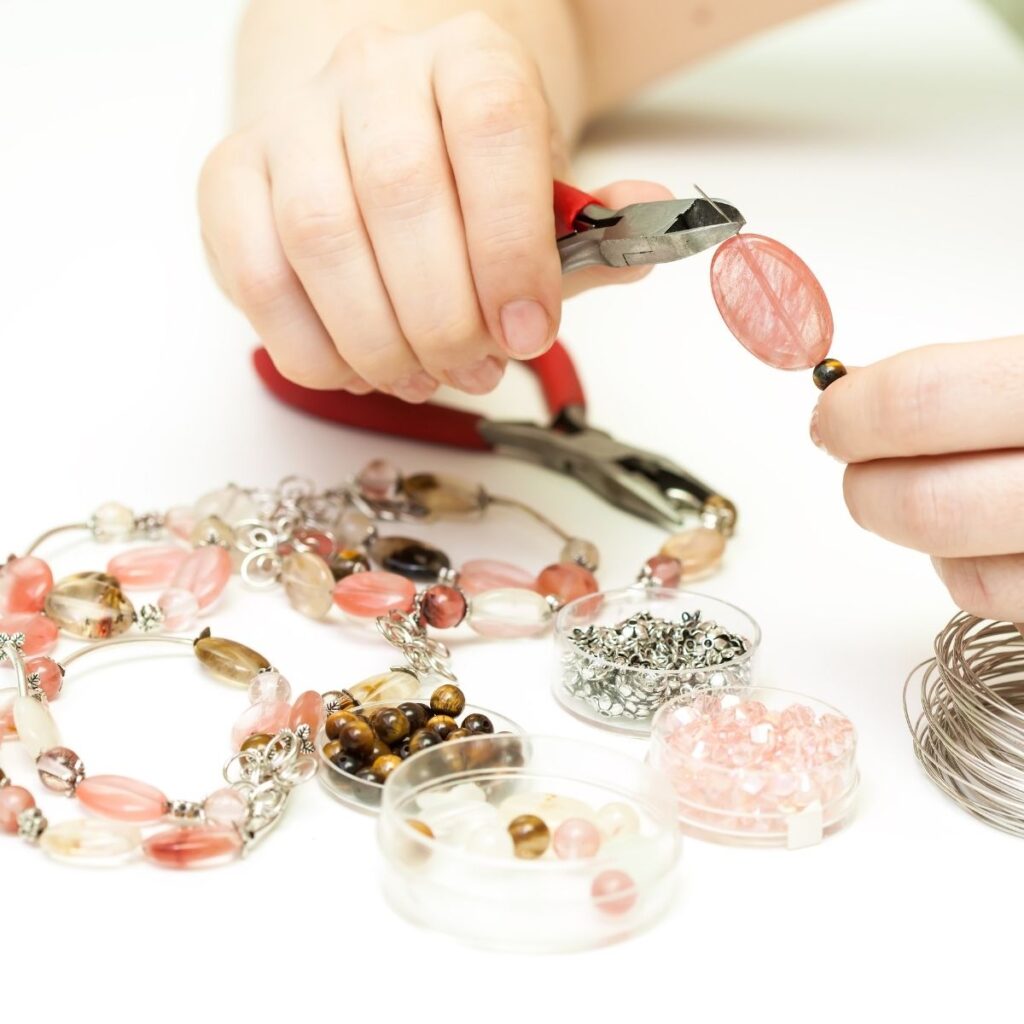 Jewelry designers have been in high demand for years because the industry offers great flexibility, creativity and it's one thing you can make and sell without always having to invest a lot of money.
Jewelry can be as simple or detailed as you like- the beauty is in your imagination and the time that you want to put in! Due to this, there are many different types of easy homemade products to make and sell at home.
You could try something more complicated with lots of detail, such as intricate earrings or a simple anklet. Or you could make something simpler like chunky bracelets, rings with gemstones that are easy to find and more affordable than precious stones.
The choice is yours! Just look at these polymer clay rings, they are so easy and absolutely gorgeous.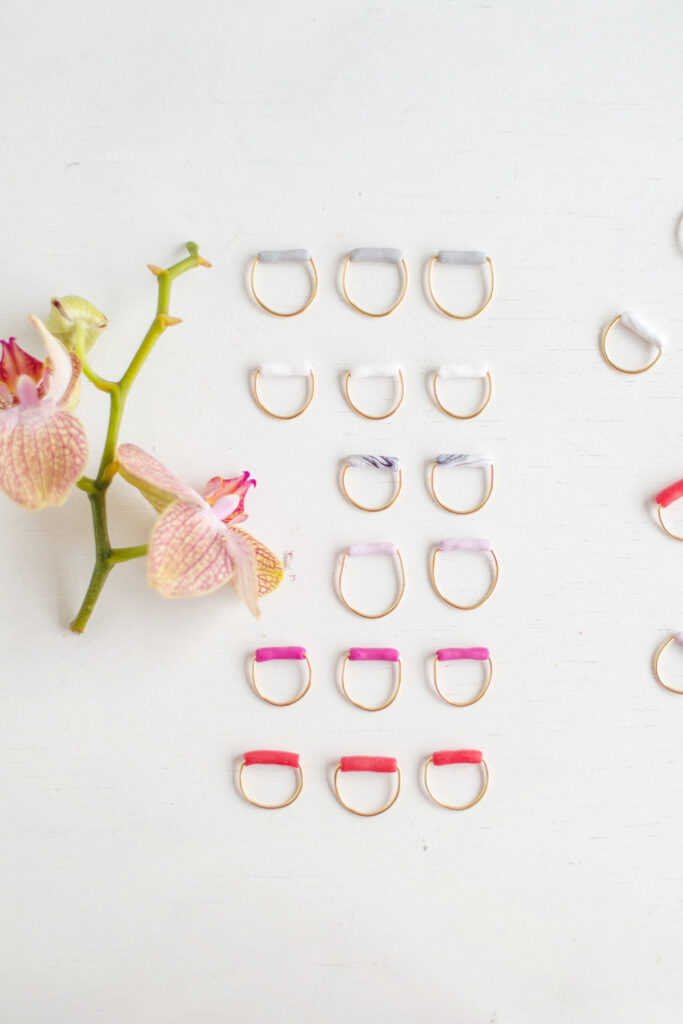 Take some time and do a little research on what materials work best with your skillset. And remember that the better the quality of the material is, the higher the price it will command.
If you have a knack for designing jewelry, you might be surprised at how much business you can get just by doing a little research and setting up your own website!
Here are some easy DIY handmade jewelry ideas:
Wire Wrapped Jewelry
Tassel earrings
Beaded Necklace or Bracelet
Gemstone and Semi-Precious Stone Jewellery
Stamped jewelry
If you plan to sell jewelry, I recommend you to check my latest articles on trending crafts to make and sell. I have highlighted some recent jewelry trends that you might be interested in.
7. Designing Digital printable products
Digital printables are my personal favorite easy things to make and sell.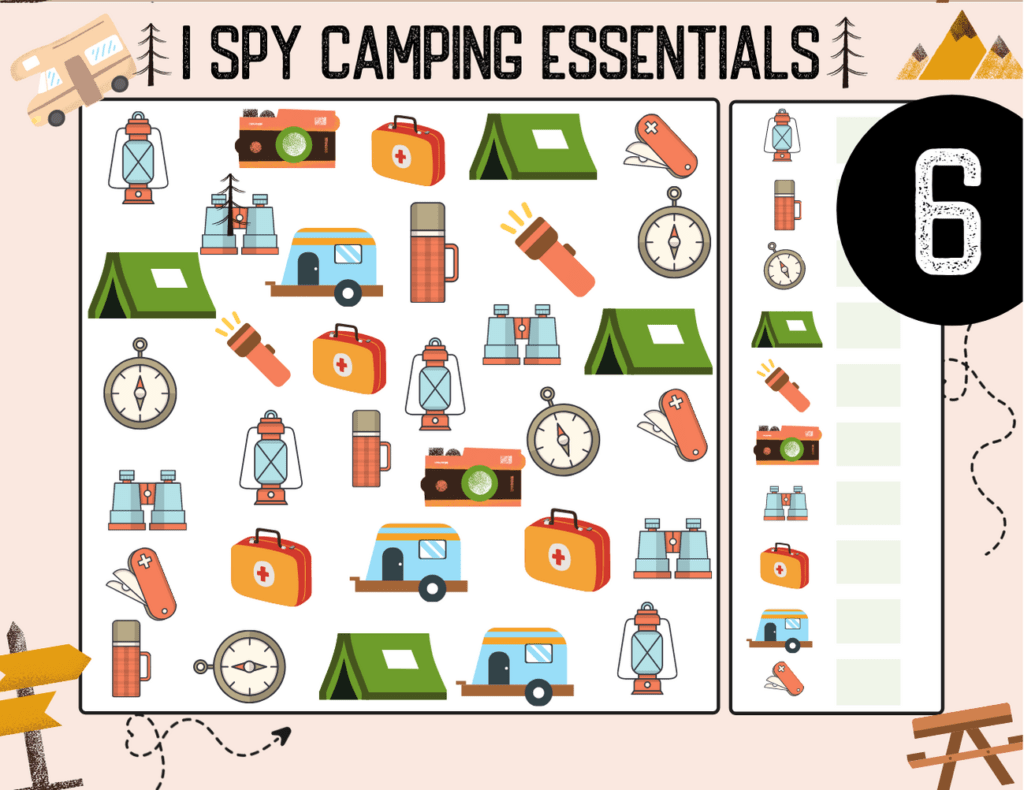 I am not a graphic designer myself, but I enjoy designing using simple tools (you can do too) and selling my own digital printables.
The best thing about selling digital printables is that you don't need fancy equipment or expensive software.
And profit margins can be high as this is a recurring source of income with zero to very low overhead costs involved.
You can start by making simple printables like cards, wall arts, planners and then work up in time with more complex projects such as calendars, planners, or recipe booklets.
Here is a free hot selling item list by Julie, one of Etsy's digital product sellers. She has a popular ETSY store and teaches new sellers how to make money with digital products.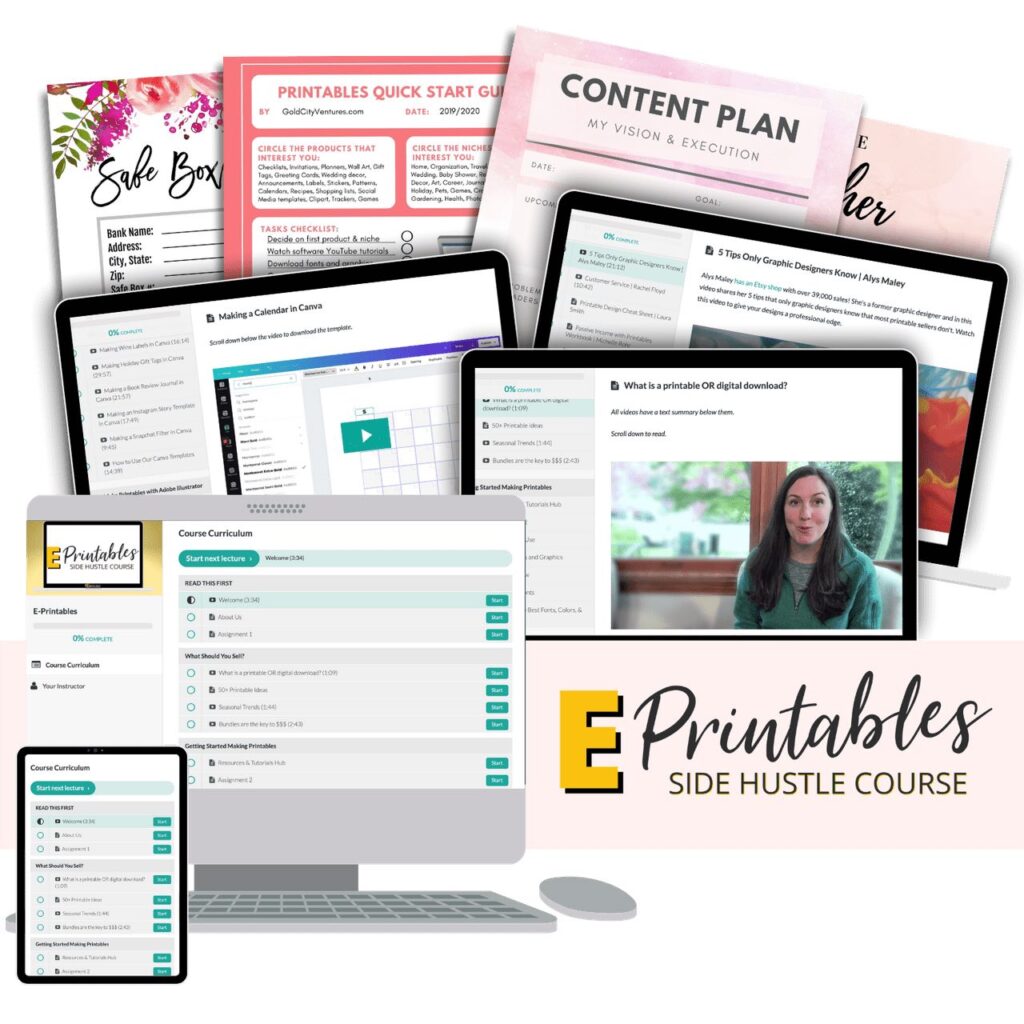 8. Homemade meal service
If you like cooking, then homemade food is one of the best items you can sell from home.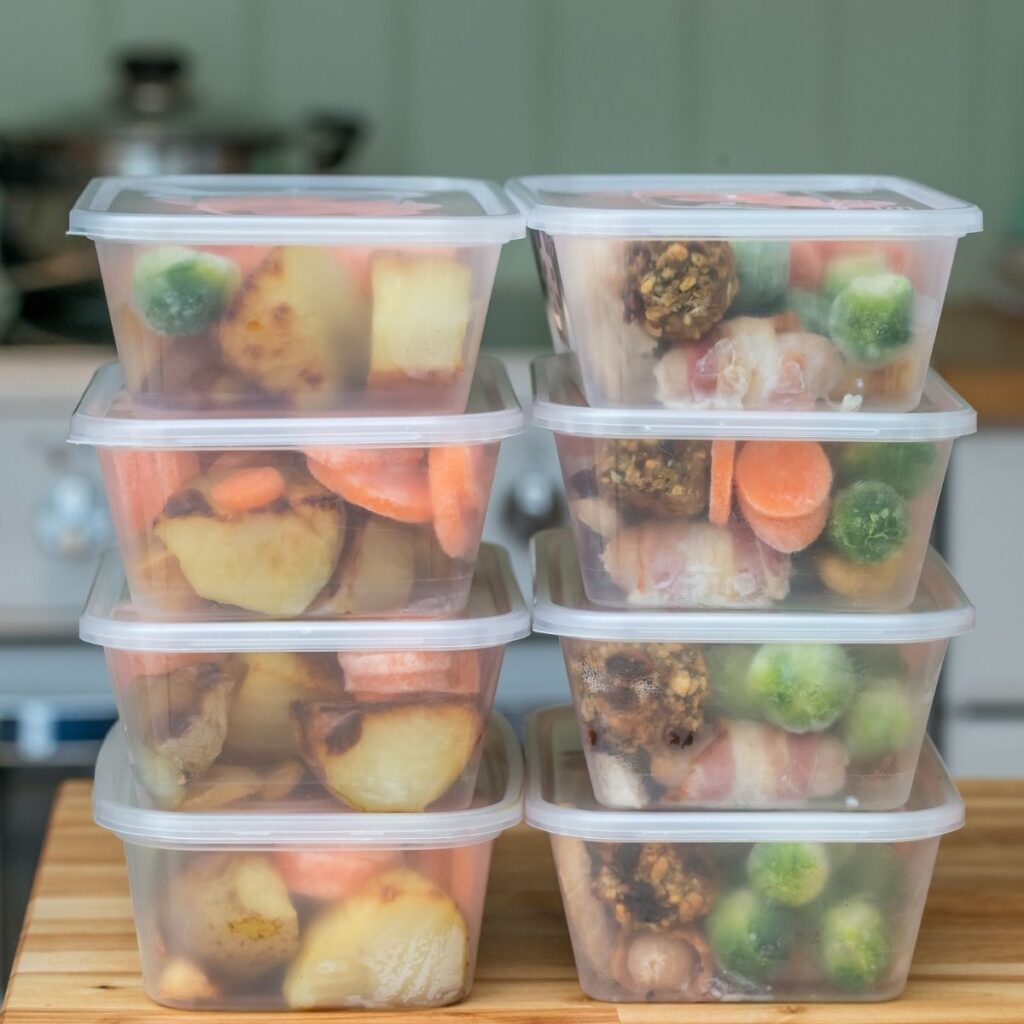 Have you experienced those moments when you're too busy to cook but want a healthy, home-cooked meal? As a parent of two young children, I often find myself in the same situation.
This is where a home-cooked meal or food service can come in handy! Meal service food is not only healthy but cheaper than eating out.
I follow a few people who offer food services daily and sell through Facebook groups or WhatsApp groups.
The best thing about selling homemade food and snacks at home is that you don't need to invest in expensive utensils or lots of ingredients upfront. And you can scale as your customer base grows.
The process can be as simple as this:
You set a weekly menu and post the next day's menu (including prices, quantity, and payment method) on your group daily.
Set a deadline for the last food order and the number of food packs you will be cooking.
Batch cook, pack and deliver (or offer pickup).
From home-cooked daily meals to special sweets and snacks, there are lots of food items you can make and sell for profit from your kitchen.
If you plan on making food items or other related ones, take care to read the laws and obtain any necessary licenses.
 9. Design and sell print-on-demand products 
Print on demand is another easy way of selling things without any upfront cost or inventory.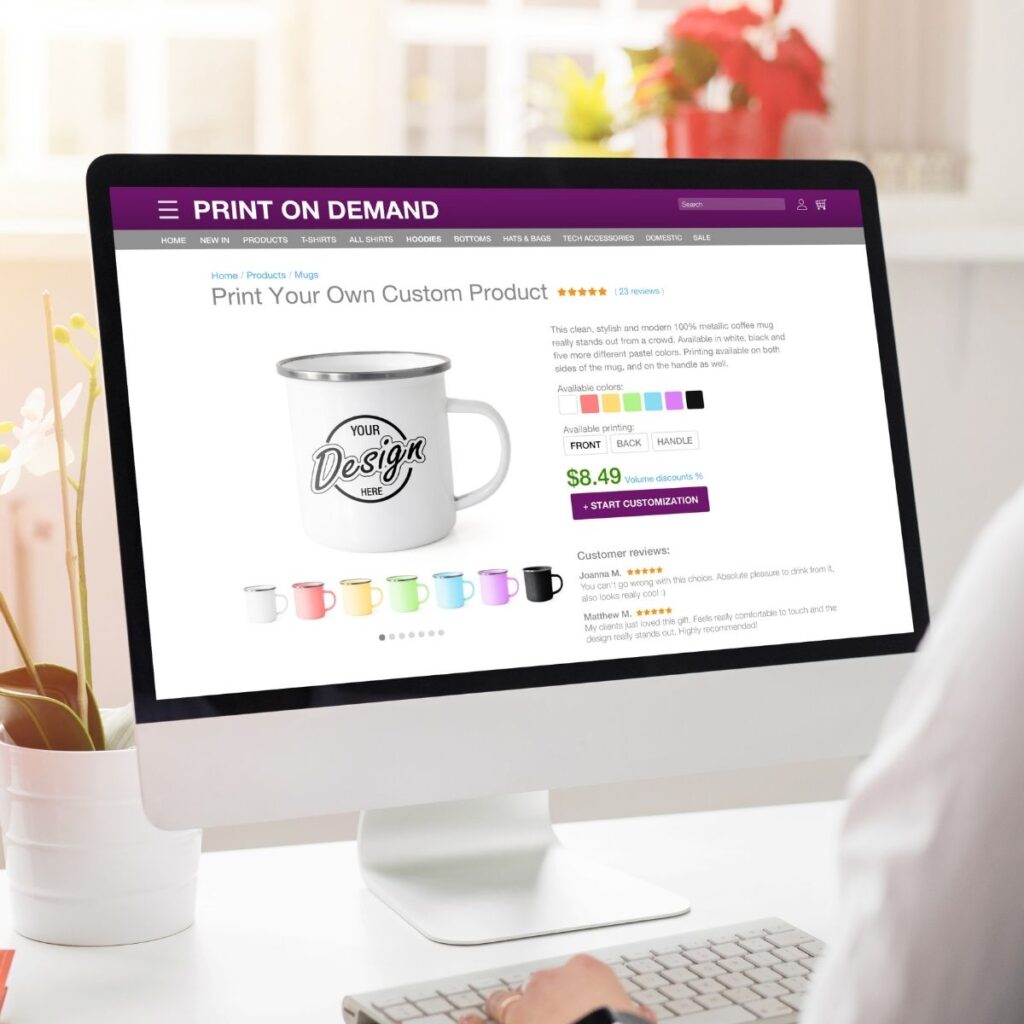 Think of customized T-shirts, mugs, tea towels, and lots of other products that can be made to order – these all are print-on-demand products.
Designing print-on-demand products can be as simple as designing a digital product on your computer and sending it off to the printer when you receive an order.
The process is simple, you set up your online store and upload your designs. You can create a design on a free designing app like Canva or hire a designer from Fiverr.
Once your product gets sold, send its information to a third-party website that will process your order and ship it. Making and selling products is very hands-off work, and you typically earn up to 40% in profit.
There are many print-on-demand courses you can get free on Udemy. You can start your store on Shopify or use GrooveKart store to make good money with print in demand on the side.
PS: Groovekart is Shopify's free alternative! You can create a full print-on-demand store with Groovekart!
Check my comparison review here.
10. Customizable Theme Cakes and Baking Treats
Do you love baking?
If you have baking skills, you can consider selling homemade cakes and baked goods like cookies, cakes, or cupcakes
Customizable theme cakes are always in demand. You can always find mommies (like me) looking for someone to bake a cake with their kids' favorite character and flavor.
Kids cake is just one idea for things you can bake and sell at home. You could also try selling custom-made cakes, cupcakes, special treats for any occasion or special event.
If you're thinking about selling cakes or sweets, make sure you follow any state regulations.
11. Sewing and Crocheting crafts to make and sell
If you know how to sew or crochet, there are many easy things you can make and sell from home.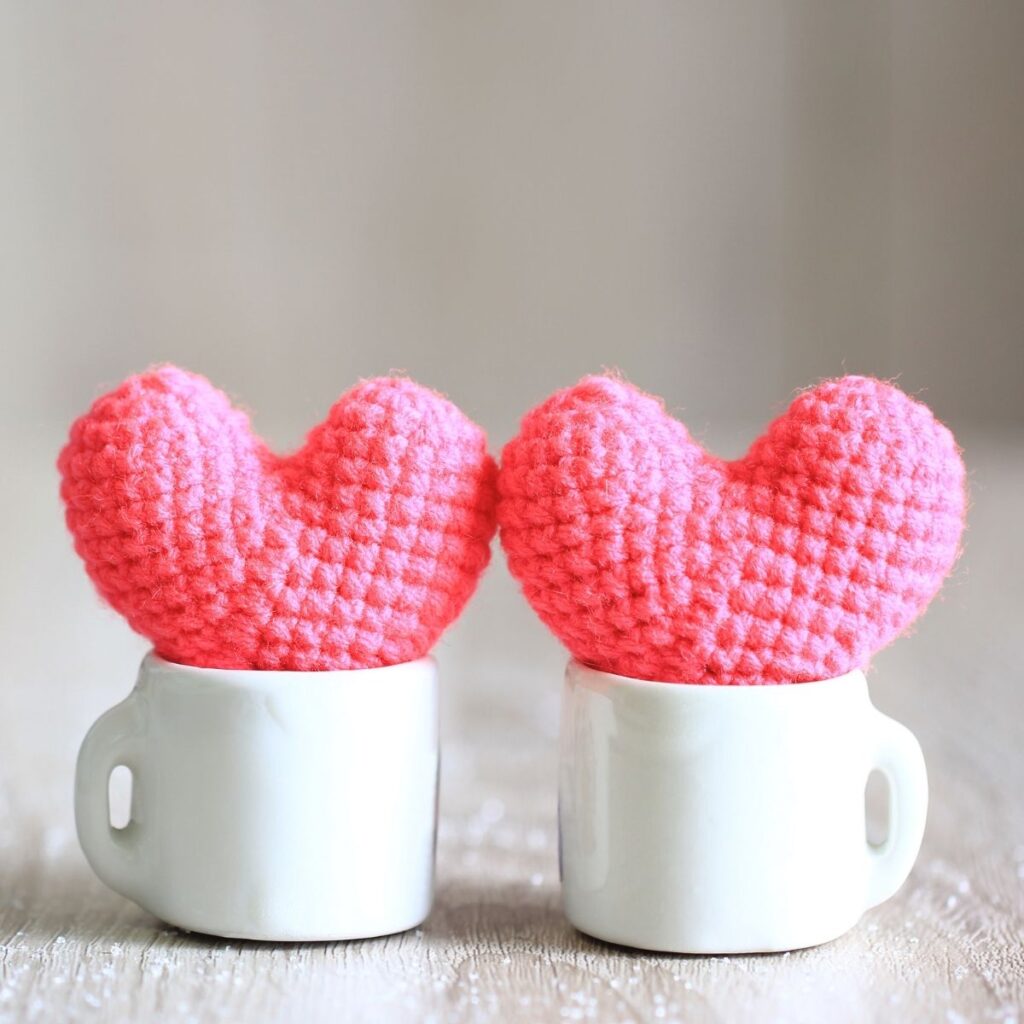 Easy and popular items that you can sew or crochet in today's market include:
Kids clothes and costumes
Coin pouches and bags (including crochet bags)
Pillow covers
Kids quilts
Customized aprons
Potholders/ plant hangers
Scarves
13. Home Decor/Art
Have you ever sketched or painted something amazing that would make a beautiful home decoration, card, or gift for someone else? If so, you have the perfect product to sell.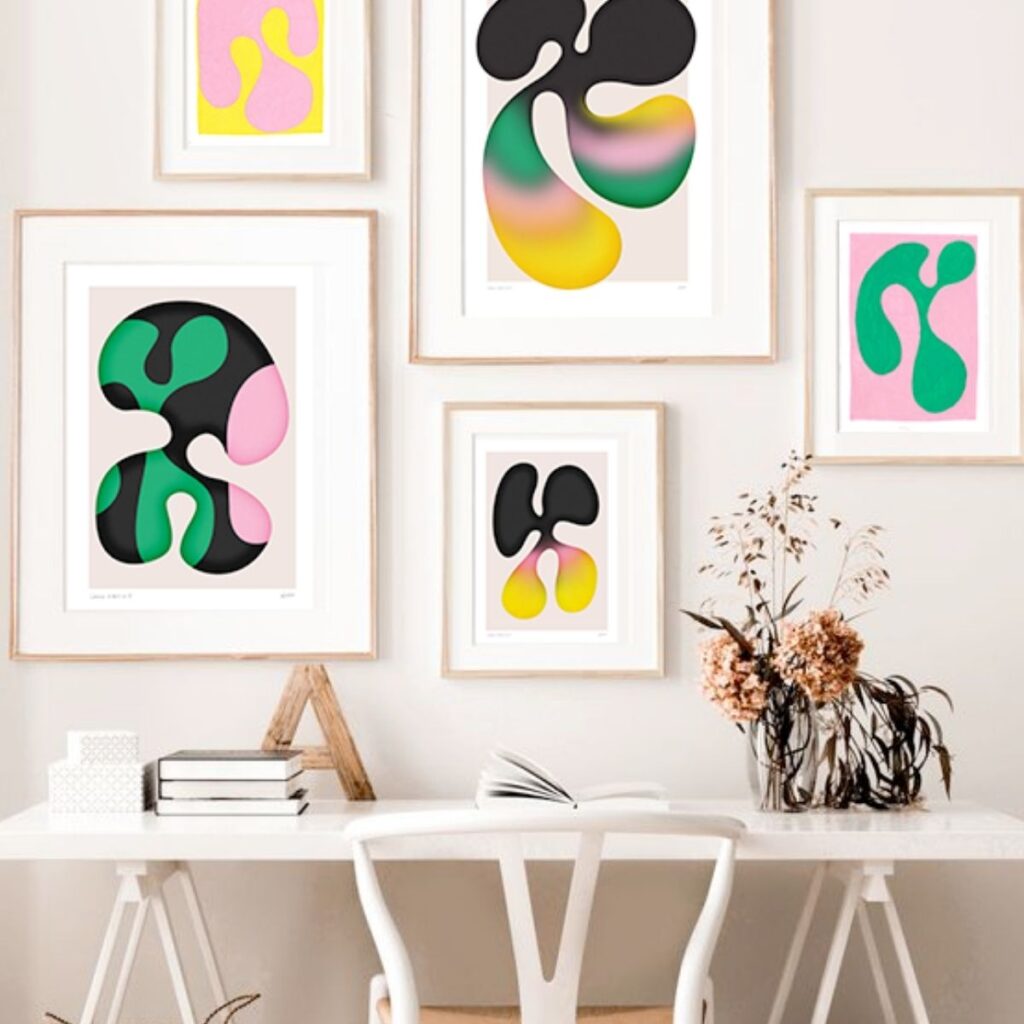 All the art is just sitting in your garage waiting for someone to buy it.
You can not only sell your art directly at art fairs and galleries but also stock photography sites, and earn royalties.
Related reading: 40 plus best-selling printables on Etsy!
14. Sell photos
Own a camera?
If you're a photographer, stock photography websites and photo apps are the perfect places to sell your work.
You can upload images for sale on sites like Getty Images or Shutterstock that will pay you when someone downloads them from their website. You'll also get royalties if they use it in an advertisement.
From mouthwatering food pics to selling feet pics, there is a market for every type of photographer.
15. Pet supplies
People love their furry friends and often spoil them like they are children.
A quick google search shows over two-thirds of American households own a pet, so a business in the pet market is plenty profitable. The global market is estimated to top $269 billion by 2025.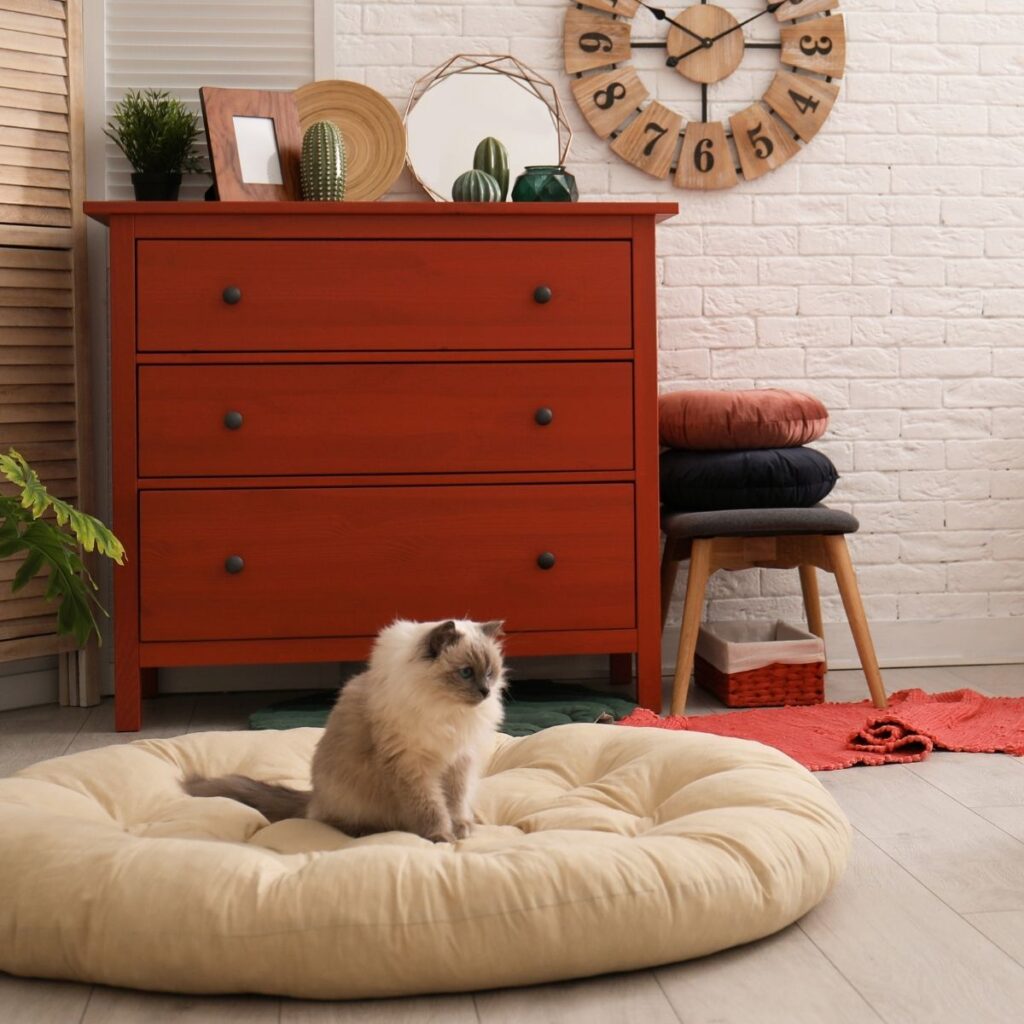 You can also make simple supplies, such as comfy beds, pet bowls, collars, or clothes for your furry friends to sell at local pet stores or marketplace.
An Instagram page or shop can help too, as pet lovers like to follow furry friends and related pages.
Just check these hashtags:
#petsupplies
#petlovers
#petsofinstagram
#petlifestyle
Dog treats
Pet owners require ways to get healthier pet food. Plus, some dogs have special diets that need homemade treats to adhere to dietary restrictions.
For these reasons, homemade dog treats are a great product to make and sell. Starting a luxury dog treat bakery that sells high-quality products can be lucrative.
16. Handicraft items to make and sell
If you have a skill that can be turned into an item to sell, making and selling handmade crafts is a great way to earn an income. Handcrafted items are unique, which makes them well-suited to be sold online.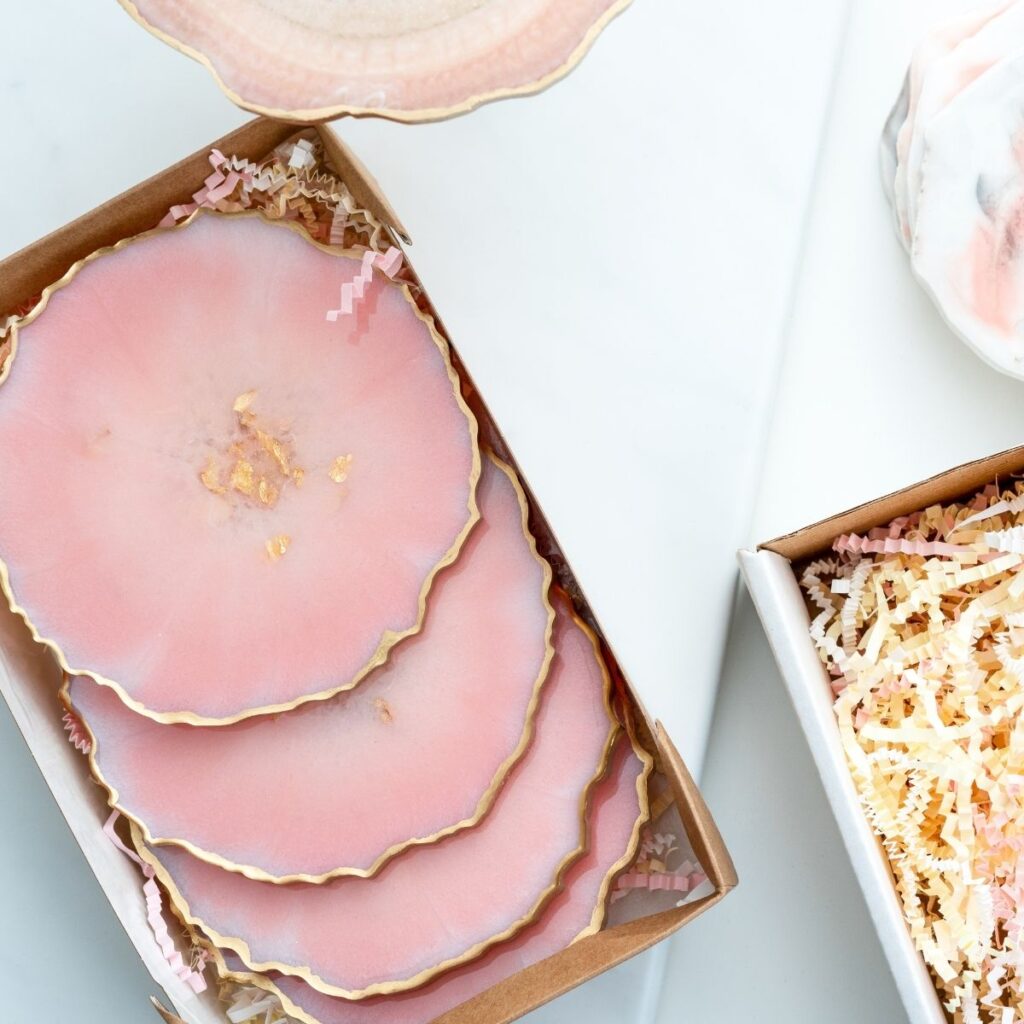 A quick search on Etsy brings up over 80 million items for sale, proving that there is a market out there waiting for you!
Traditional handmade items like wood burning, letter carving, embroidery, knitting, etc., are all popular things to sell.
You could also consider making and selling macrame crafts as they are getting popular again. Some of these handcrafted macrame crafts are expensive things to make and sell on Etsy.
More handcrafted popular things that are easy to make and sell include:
Handmade cards
Resin coasters
Wooden signs (also check – wooden Christmas crafts to make and sell)
Farmhouse decor
Christmas ornaments (also check easy DIY Christmas crafts to sell in 2021)
Mason jar crafts
How Do I Make Things To Sell When I'm a Beginner? 
Luckily, we are in the modern age of learning, where you can find plenty of DIY Youtube tutorials that will teach you how to make almost anything.
If you can't find anything there, check courses on Skillshare, Udemy, or Craftsy. Skillshare offers a 30-day free trial, so you can get the classes you want without paying anything upfront. 
You don't have to be an expert before starting a business either; you can master these skills over time and with practice.
How do I find popular things to make and sell?
To find popular homemade items to sell, check craft trends on Google, Pinterest, and Etsy trends reports. 
Etsy trends and annual reports are very insightful and show you a wealth of information about trending crafts to make and sell in the current marketplace.
It can be a little difficult at first to figure out which things will work well for your business and lifestyle, so keep exploring until something catches your eye or speaks to you – it's often not easy, but then nothing worth doing ever comes easy.
If you take the time to explore and find the projects that speak to you, then your business will be more fulfilling.
Related Reading: What sells best on Etsy? 17 best things to sell on Etsy
Where can I sell my homemade items?
If you are going to sell your handmade crafts online, Etsy is a popular platform where many people start their businesses.
You can also create your brand website if you want to sell online.
If you are going to sell the items locally in craft bazaars or the Facebook marketplace, make sure that there is a high demand for them, and they have enough profit margin to be worth it. 
There you have it, Popular and Easy things to make and sell for money (Or profit)
Selling handcrafted items can be a good way for those who want to start a new side hustle business but are unsure about what products they should make and sell or those without experience in this field looking for an escape route from their current job.
Hopefully, you now know the things to make that you can sell for money and a few that you might not have been aware of before.
And if you're still on the fence about what to make and sell, don't fret! You can find a lot of great resources online that will help get your creative juices flowing.
Pinterest is filled with amazing DIY tutorials from people just like you who are eager to share their knowledge and show you how to create your products.
Remember, you do not have to limit yourself to just one. Successful crafters are often those who market several products with the same niche from different platforms.
Investing time into researching and finding a good place for it can be both rewarding mentally and financially in the end.
Over to you…
If you had to choose one, which one is your favorite pick? Let me know in the comments!
More Craft Ideas to make money