Last Updated on February 1, 2021 by Ruchika Gupta
Do you know why some people who have achieved huge financial success in their life?
Well, they have one thing in common. They have many sources of income.
But does that mean that they have several jobs? Oh well, NO! 
But they know how to take advantage of what's called "Passive Income". Or you can say they know how to earn money even while sleeping! One trick that make richer more rich.
Making money while sleeping sounds so easy right?
There are many myths and confusions about passive income. The truth is passive income 'does not' mean making money 'without' doing anything.
And the reason most people fail because they don't realize that passive income is a process that needs an initial investment of time or money. It is like setting up an activity that will make money in the future even when you are not making an active effort.
I am sure if you are reading this blog, then you also want to build this dream lifestyle with passive income. But not sure where to start? What projects do you launch to make passive income a reality? There are dozens, if not hundreds of solutions.
Don't worry, In this post we will discuss some of the best passive income ideas along with things to take care of while selecting a passive income stream that could work best for you.
But first, how does passive income work?
---
Disclaimer: This article contains affiliate links where I may receive a small commission for at no cost to you if you choose to make a purchase from a link on this page. You can read my full affiliate disclosure in my disclaimer.
What is Passive Income?
In the world of personal finance, there is a lot of talk about passive income. According to Investopedia, "Passive income means income that requires little or no effort to earn and maintain".
Think about the sale of books or rights to films/songs or real estate rental, etc. All these systems make it possible to earn money "with no effort" over the years "after" you have created them.
To make it more clear, let's understand the difference between active income and passive income.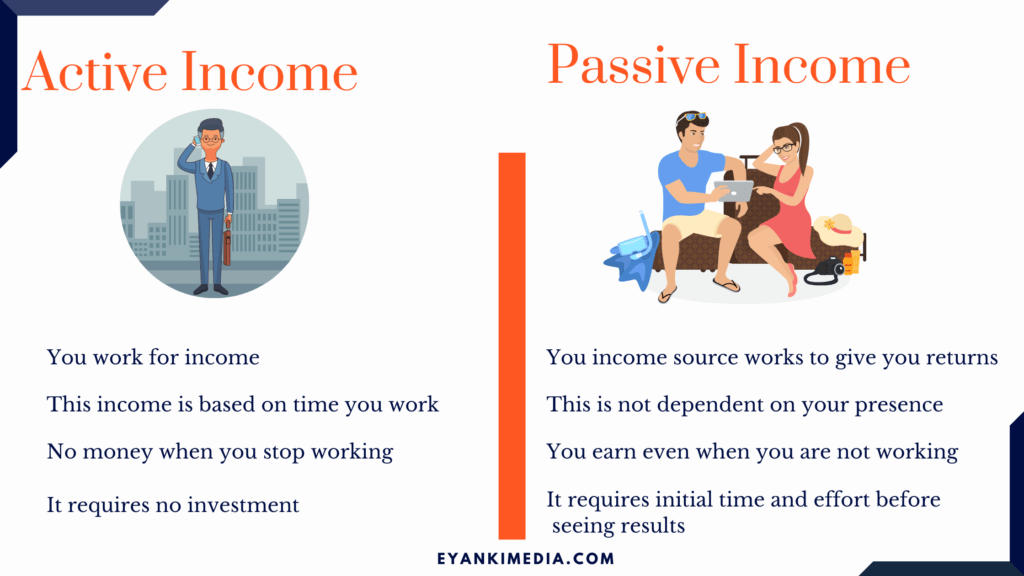 There are two type of passive income sources. Some passive income sources need some upfront effort (like writing a book), while others need upfront monetary investment (like dividends from your stocks).
Why Passive Income is Important?
The benefits of passive income are numerous. For example, if you lose your job, you may be able to limit the damage by having another source of income than just your salary.
It is also an ideal solution to speed up your path to financial freedom. Although, in any case, an initial effort will often be necessary on your part. It can be larger or smaller based on the activity chosen. But like many things, the benefit is long term.
Passive income is a great solution to find some time for more fulfilling projects in the future. It lets you enjoy life and the things you love. It is a concrete form of freedom and financial independence.
Why Passive Income is Important?
1. Passive income gives you financial security
Consider this as freedom from stress and anxiety related to bills and debts. Recently many people lost their jobs due to covid and many stores were shut down. This unprecedented certainly gave us the reason to realize the importance of having multiple streams of income.
2. Passive income gives you freedom to pursue your dreams
Having another stream of income gives us the freedom to pursue things we are passionate about doing in life instead of running a 9 to 5 rat race.
3. Passive income gives you financial stability
Passive income can help you gain financial independence and retire earlier from full-time work. Passive income is an important aspect of the FIRE (Financial Independence, Retire Early) movement, a lifestyle movement with the goal of achieving financial independence and retiring early.
The main ideas behind the FIRE movement originate from the 1992 best-selling book Your Money or Your Life.
4. Passive income gives work location flexibility
Have you ever wished to live a digital nomad lifestyle? Or make money while on vacation? Passive income gives you the freedom to choose your work location, either work from home or travel worldwide.
There is a famous quote about Passive Income by Warren Buffett without which this article would be incomplete:
What are the types of Passive Income Sources?
Now that you know what passive income is, let's break it down so you can see which option you can go for. With passive income, you're either investing time or your money.
Passive income ideas that require initial financial investment
Passive income ideas that require time investment
Each idea can contain a little element of both time and money. For example building a blog requires time investment along with little funding. Although, little, this is part of the monetary investment.
What are the Best Passive Income Ideas to Start in 2021?
Passive income has been around for a very long time. Recent developments in the digital world has expanded the opportunities in this area. Choosing the right sources of passive income allows you to use your time the way you want. You don't have to devote dozens of hours a week to keep your business running.
The goal should be to get the best return on your business for the least amount of time spent. Read on to find out more about the most popular passive income streams you can use to earn money while sleeping.
1. Sell Stock Photos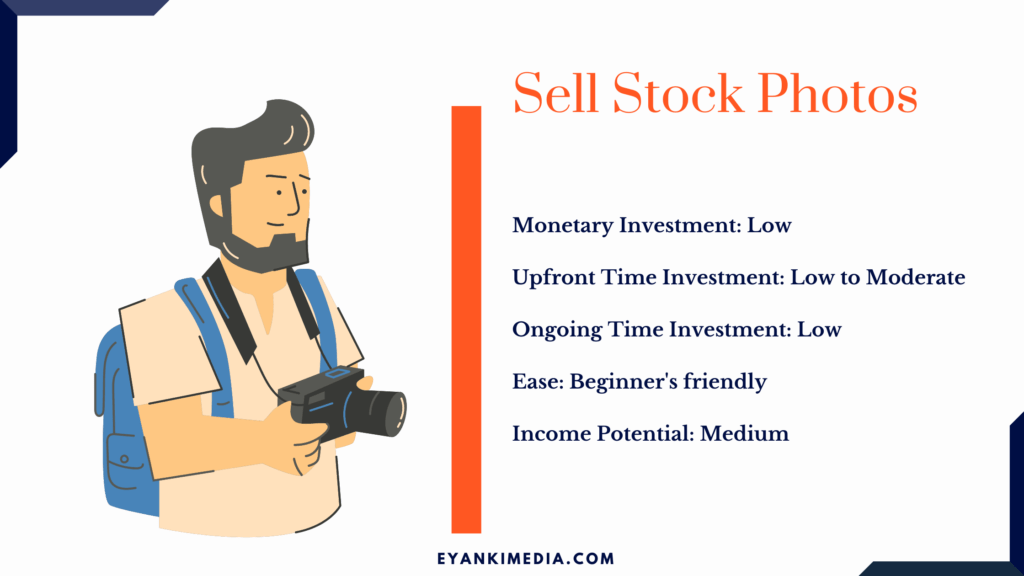 If you enjoy taking and editing pictures, this income opportunity is perfect for you. You can pursue your hobby and at the same time build a source of passive income.
The best part of selling photographs is you don't have to be a professional. Although, it's important to have basic knowledge of photography and image processing. It is only to meet quality requirements of stock photo sites. For many professional photographers, too, selling stock photos is part of the passive income.
For getting good photographs, a good camera and suitable image processing software are always an advantage. But smartphones now-a-days also offer the necessary requirements.
You can offer your photos for sale on several photo platforms. These platforms offer either percentage or a flat fee for each photo that gets sold. The best platforms to sell your photos are
Adobe Stock (Formerly Fotolia)
Shutterstock
Alamy
istockphoto
Getty Images
Not only on these photo-sites, but you can also sell on Etsy or your own website. Selling on Etsy and on your own website gives you full control and allows you to price your own photos.
Apart from price control, Etsy has a good audience and can help you brand yourself but you need to pay some transaction fees. It is a good option if you don't want to build a website from scratch. Where as setting up your website allows you full freedom and no one takes your cut. But it requires more effort than selling on photo selling platforms. You can start your website with Hostinger for 90% off.
Tips for Better Photo sales:
Use good resolution photographs
Use relevant keywords so customers can find your photos
Avoid posting replicas of the same photographs
Pros of this Passive Income Idea:
Large client base as most online businesses need photographs
Helps you build your online portfolio
Helps you get recognition internationally
You earn money with what you like to do
Cons of this Passive Income Idea:
Reviewing images may take time
A high rate of rejection sometimes while selling on platforms but avoidable if you take care of terms and conditions
2. Earn money with YouTube videos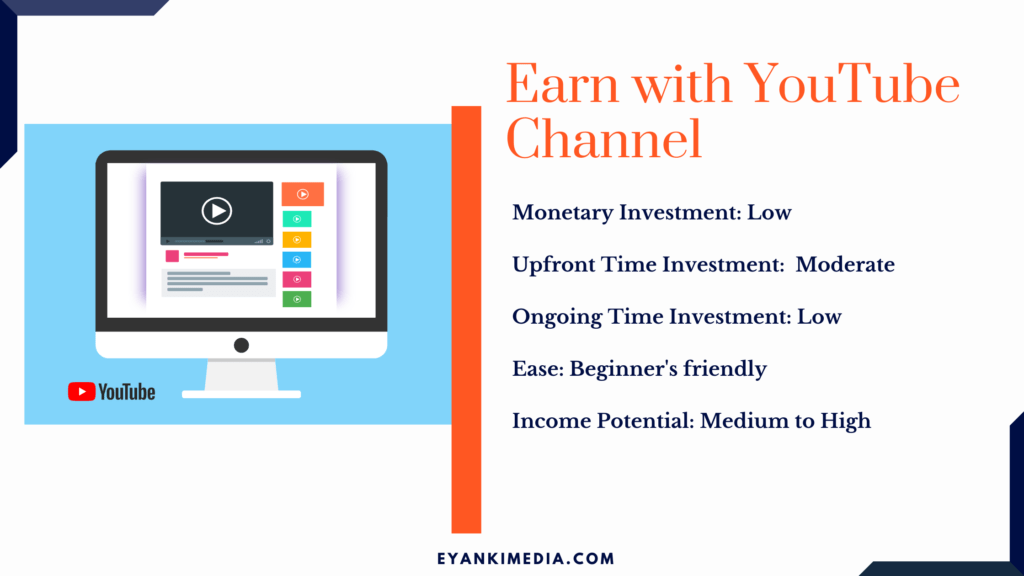 You've probably heard of YouTube stars getting rich with their videos. Starting a Youtube channel is a great way to generate some passive income over time.
According to Oberlo, there are currently more than 2 billion users on Youtube worldwide, and every day people watch 1 billion hours of videos per day (around 8.4 minutes per person).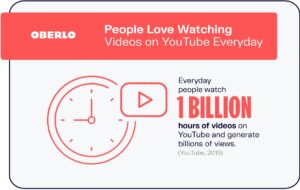 There are various ways monetize your Youtube Channel:
1. Advertising through the YouTube affiliate/partner program: Have you seen ads displaying on Youtube before or while watching videos? These are Youtube advertisements. You can apply for these on your channel through the YouTube partner program.

There is a minimum requirement of 1,000 or more subscribers and at least 4000 hours of view time in the last 12 months before you can apply for Youtube ads on your channel. These requirements apply for 2020. You first need a Google AdSense account, which you link to the YouTube channel. Then activate the "monetization" function in your YouTube account.
2. Selling Products: There are various ways to sell on Youtube. Most common include Paid promotions, affiliate links, or your own E-commerce products. Using Affiliate links in the description Paid promotions are like selling someone else products on your channel in return for money. For selling any products, you test products in your videos or make review videos or integrate them in any way to make viewers know about the products.

The most common I can easily remind (as a mom) are kids playing a new toy or unboxing LOL surprise dolls. If you already have a good reach on your YouTube channel, you can earn several hundred or thousands of dollars.
Pros of this Passive income idea
Helps you unleash your creativity.
Gives you a voice and identity – You can really become a Youtube influencer.
Multiple revenue-making opportunities like affiliate marketing, ads, or selling your products
Networking opportunities.
Cons of this Passive income idea
Earning a substantial income may require a lot of work like creating and editing a lot of videos, marketing skills, and a good number of subscribers but you never know when your video gets viral and you become a superstar.
You have to take care of YouTube regulations, YouTube is really strict about copyrights. Make sure your videos are unique and are of good quality.
3. Affiliate Marketing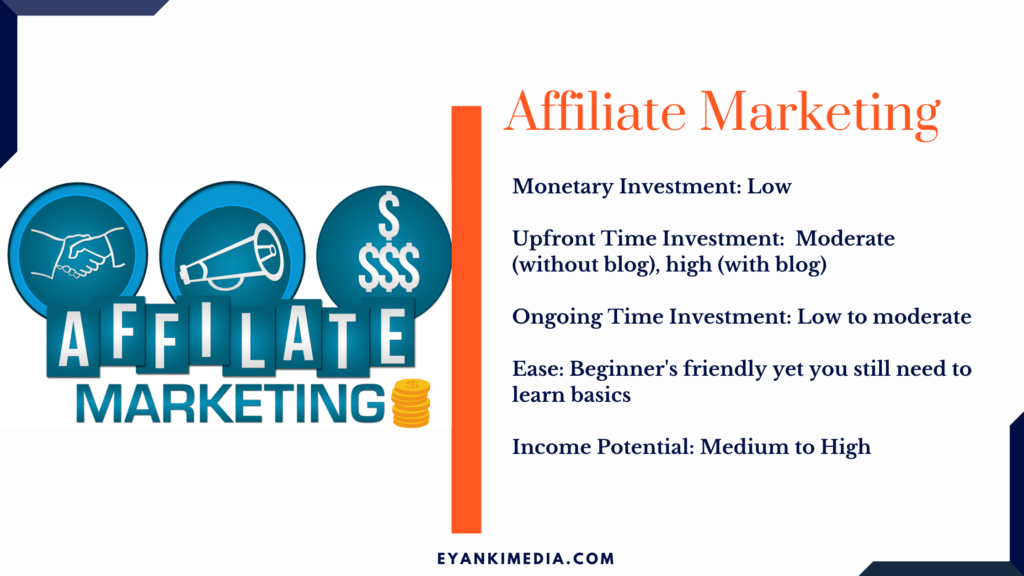 Affiliate marketing is a process of earning a commission when a customer buys a product from your recommendation or link. It is one of the most popular way of generating passive income, especially via blogs. According to Statista, business spending on affiliate marketing will hit $8.2 billion in the U.S by 2022. All major companies, sales platforms, and service providers offer partner programs. The most common include Amazon and Share-a-sale.
Selecting a good affiliate product is very important for affiliate future success. Think of it as a number game and find a product that resonates with your niche, target audience, provides solutions to your audience, and yet pays wells.
Remember that 'selling 10 fitness bicycles' is always better than 'selling 10 yoga mats'.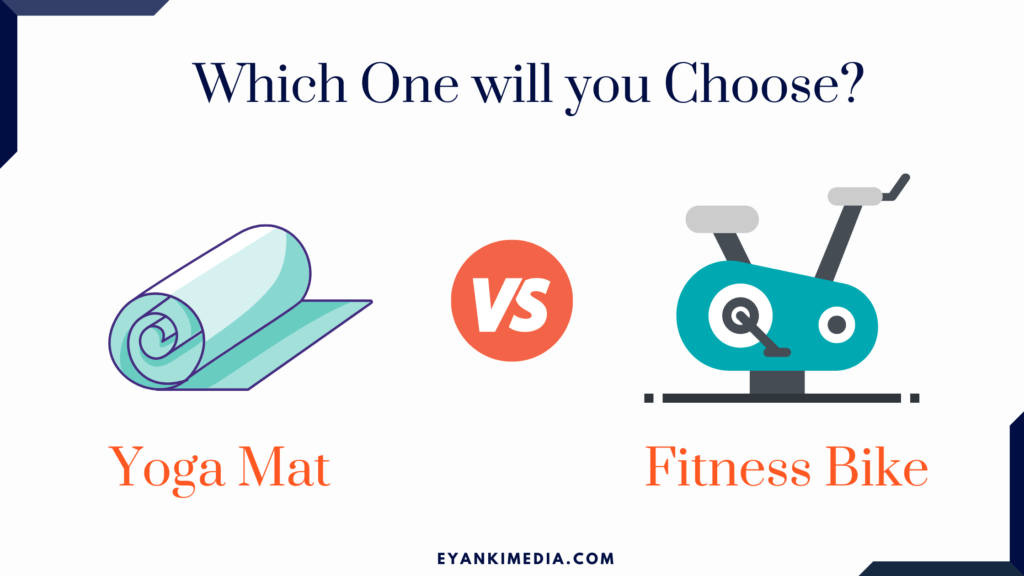 There are various ways to promote your affiliate products:
Affiliate marketing via Blogs/Niche Website
Affiliate marketing via a blog is the #1 way to make passive income and seriously top bloggers are crushing with affiliate marketing. Though it didn't happen overnight and it took them years to reach this level. If you have not started yet, getting a blog is the best thing to start (provided you stay consistent).
While the internet is still young, there are lots of possibilities and opportunities. And the good thing is, you can monetize a blog not only with affiliate products but also with ads, selling digital or physical products, or via sponsored posts. This doesn't require much investment and you can get started with as low as $0.90.
The success of a blog, however, depends on getting good traffic which is a combined effort of good content, optimum keyword research via good tools like Ahrefs, on-page SEO, and off-page SEO techniques.
There is INDEED a lot of time and effort required upfront while setting up a blog, but you can really get the ball rolling after about six months if you put your efforts in the right direction.
Although your initial income can look something like this.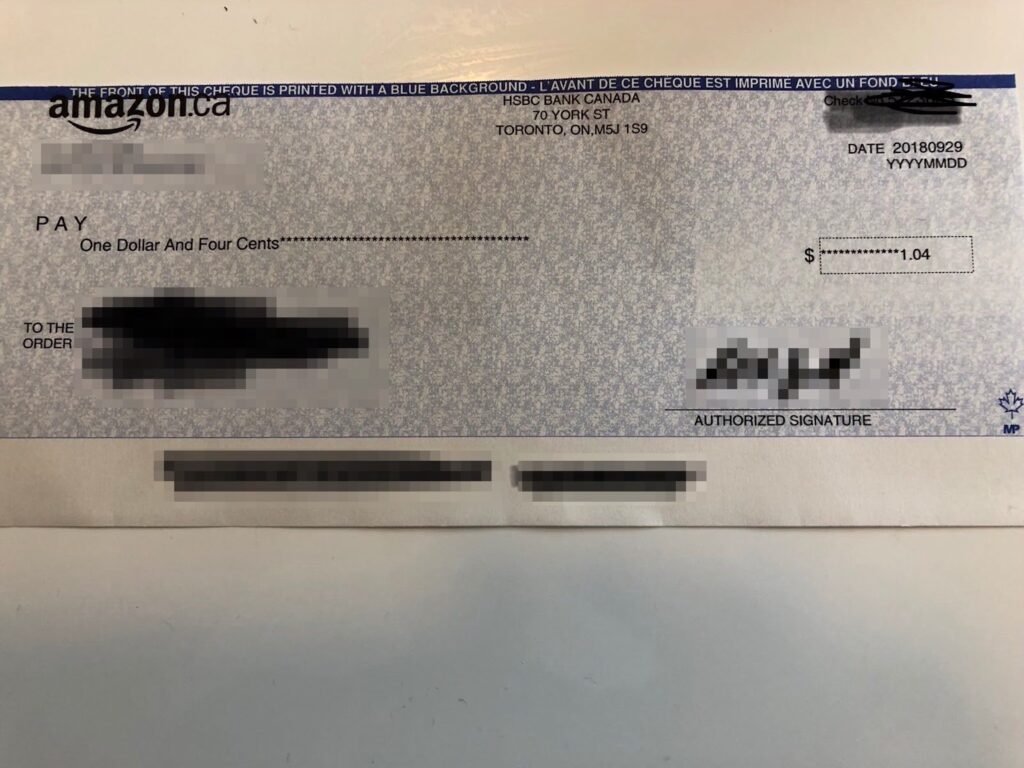 Affiliate marketing without blogs
You can also promote your affiliate products via Email marketing, Youtube, Pinterest (pins or ads), Facebook (organic reach or ads), or Google ads. Every medium has its own requirement like you might need to use funnels instead of adding direct links on Pinterest or Facebook.
Pros of this Passive income idea
Free to Low-cost to a business idea to start.
You don't have to be an expert in the beginning.
You can really grow with this passive income idea.
Cons of this Passive income idea
Making revenues not guaranteed always, affiliate marketing requires patience. Remember that Rome was not built in a day so does your high earning blog will take time to set up and scale.
4. E-commerce/ Dropshipping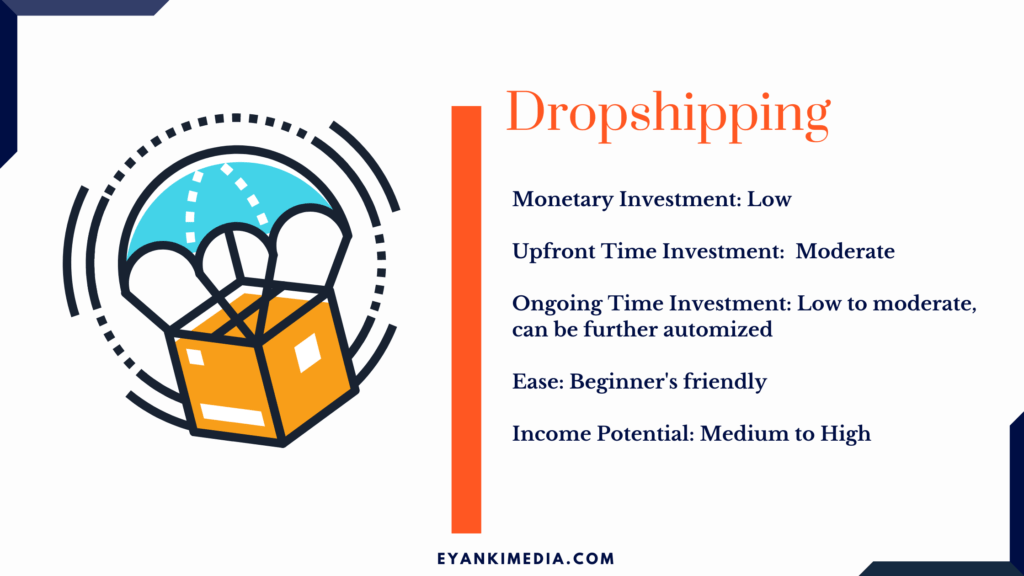 eCommerce is simply selling physical stuff online. To make this passive, dropshipping and outsourcing is your way to go.
With dropshipping, you can establish yourself as an online retailer without coming into direct contact with the items and when someone visits your site and places an order, its information is sent to the supplier. The duty of the supplier is to send the order directly to the customer. That means you don't need to hold any inventory or storage space.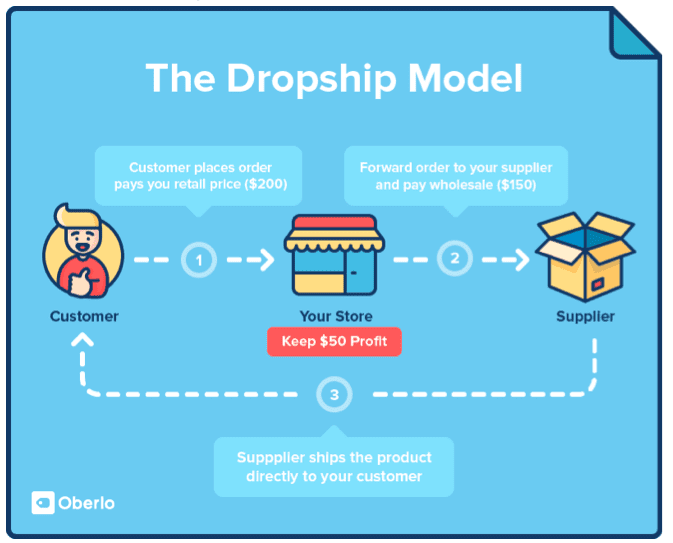 With the explosion of e-commerce during COVID, dropshipping has become very popular. This passive income system is quite simple.
You create an e-commerce site where you offer products of certain manufacturers for sale. Of course, it cannot be done without effort. A dropshipping online shop must also be well planned and maintained so that it can be successful in the long term. Most of the work, however, occurs at the beginning, so you enjoy passive income later.
If you look at YouTube, there are e-commerce gurus that make a store up and running in 1 hour. There are many online platforms that also support dropshipping. Some of the good and easy options to set your own store are Shopify or GrooveKart.
The biggest challenge can be to find suitable wholesalers but apps like Oberlo and AliExpress are there to rescue.
Pros of this Passive income idea
No need investing thousands ahead as you pay for products once the order is placed
Scalable operation
Starting up is faster
Cons of this Passive income idea
Shipping can be complicated as there is a third party involved and most of the items ship from overseas. This can be avoided by selecting a drop-shipper based in your target shipping country.
Since we are discussing dropshipping it's important to mention that almost 90% of drop-shippers fail during their first month mainly due to the selection of the wrong product or supplier or ineffective marketing techniques.
5. Selling Digital Products
With digital products, you can build up a real passive income that will become a sure-fire success and generate income without work in the future. Producing unique, high-quality, and interesting content could be very complex at first. Once created, they can be sold as often as you like without much effort as it requires a digital download only.
The most common Digital products for Passive income include:
E-books:
E-books are great way to earn passive income and grow your influence. Though it requires initial time investment but monetary investments are close to penny. Once you create an e-book, you can earn money passively over years with book sales.
The Amazon Kindle Store is one the best platform to sell e-books for beginners.
Online course:
E-learning and social distancing has skyrocketed the sales of online courses. You have a skill or expertise, pack it in course and sell it. Though it requires time to put up a valuable course but once its done you can sell it for years to come.
You can teach anything from 'painting a flower' to 'how to sell a course online' if you have skill. The few good platforms to sell courses are Udemy, Teachable, Podia or Thinkfic.
Digital Art and Designs:
If you got some artistic talent then selling your art is a good way to earn passive income. Printable wall arts, custom planners, themes or invitations are always a huge hit. Etsy is a good platform to sell your artwork. You can also sell your artwork on your website and drive traffic via Pinterest or Instagram.
Graphics designs (also on T-shirts and other products):
With the rise of influencer marketing and Gen Z aging, personalization designs are becoming a hot trend.
Print on demand has no low profit margin but if your design stands out from others, you can get good sales. Zazzle is also great for graphic designers to earn passive income.
Pros of this Passive income Idea:
You can start with no money literally with e-books and designs
Never ending supply of inventory
No shipping hassle – fast and free digital downloads
Good profit margin as overhead costs (goods and shipping) are negligible
Unlimited revenue
Cons of this Passive income Idea::
Fierce competition so your creation has to stand out and need good marketing skills to outshine
Your ideas can be copied
6. Develop Plugins, Themes, and Apps
Apps for mobile devices as well as plugins and themes for WordPress are also digital products that can be used to generate passive income. You need the right programming skills to create them.
WordPress is a widely used content management system. Plugins for WordPress are small programs that perform various additional functions. These can be solutions for security issues, storage space optimization, or contact forms. WordPress themes determine the wordpress design.
There is already a good competition in both markets but, the development of new solutions can be worthwhile.
Once you have created these software products and brought them to the market, you are also responsible for providing support.
The best way to monetize them is by providing a freemium version with an upgrade option at extra cost.
Pros of this Passive income Idea:
Wide user base for testing
One of good passive income idea for college students
The rise in smartphone technology means a large client base
Customer retention if your app does well
Good Revenue potential
Cons of this Passive income Idea:
Development can be time-consuming
There is lot of learning curve (if you are a total beginner)
7. P2P loans or Crowd-lending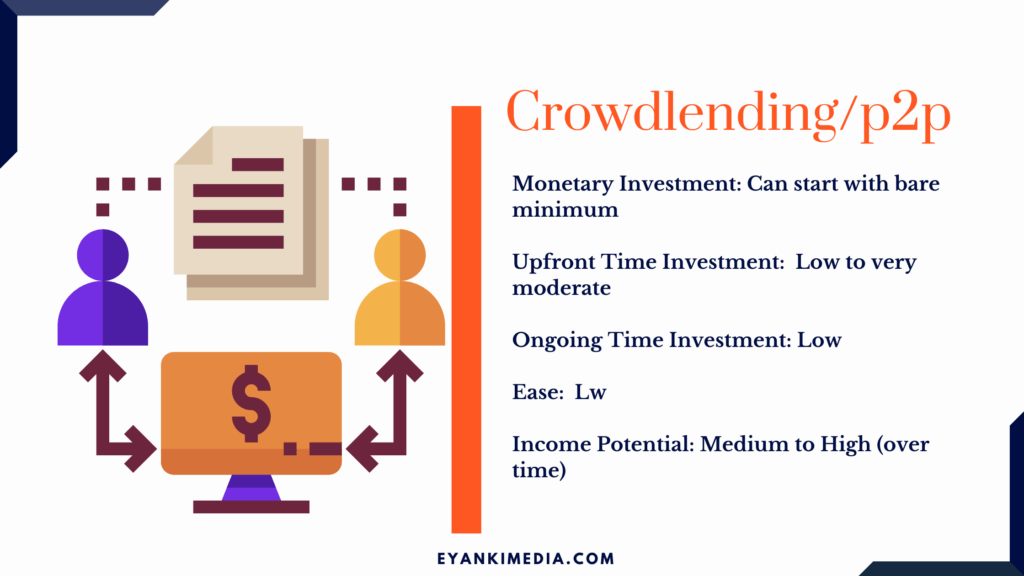 Investing is one of the classic methods of generating passive income. The current phase of low-interest rates does not offer the best conditions for this. Yet, there are worthwhile alternatives with manageable risk.
In principle, higher-return opportunities always go hand in hand with a greater risk of loss.
If you have some liquid money that you can part with, then a way of investing is by granting loans. We often give loans to our friends and family and turn our relations into sour. Seen that lot of times!
Instead there are many better options available, commonly referred as Crowdlending, peer-to-peer loans, or P2P lending. Crowdlending is a passive source of revenue where you lend money to businesses or individuals through the use of online services that match borrowers with lenders.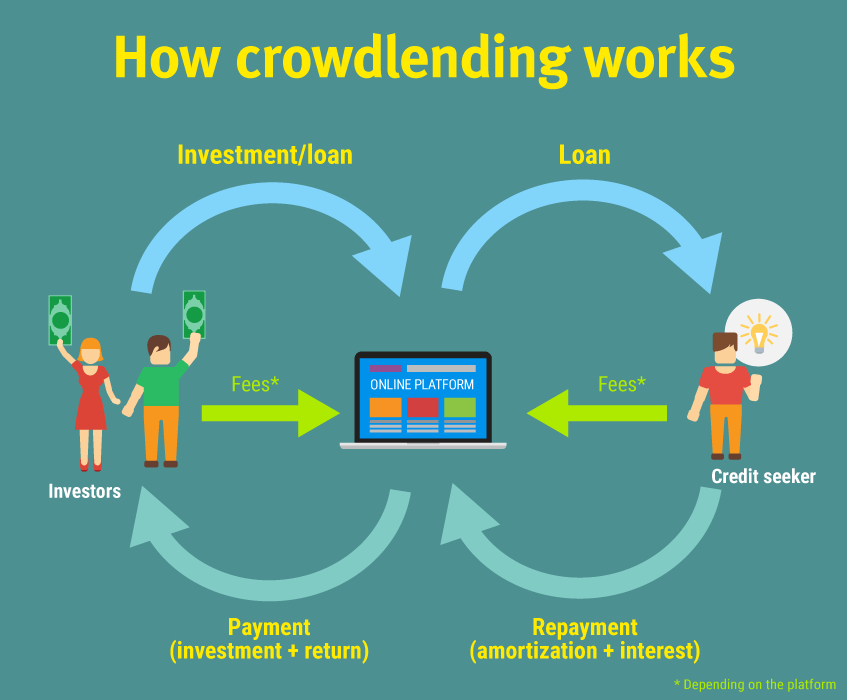 Some of the best P2P lending sites to join include Kiva, Prosper, Upstart, LendingClub, Funding Circle, and Peerform. The interest rate with P2P is more attractive than traditional forms of investment.
The best part of P2P is that you can start earning right from next month and invest back the money into the system. You can generate an annual ROI of about 10-12%
Pros of this Passive income Idea:
High return on investment
You grow with the economy
Helps you get ahead of inflation
Cons of this Passive income Idea:
Risks involved as lending platform can collapse or borrower can refuse to pay money (despite of credit check). The best way to avoid is not putting all eggs in one basket.
8. Investing in high dividend stocks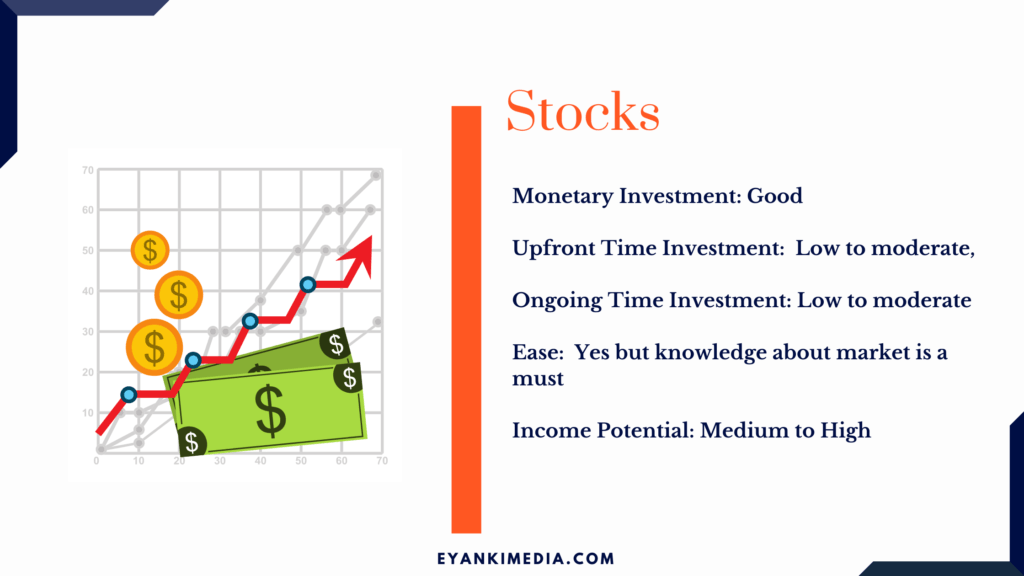 Many investors, when investing their money in stocks, are particularly interested in yield stocks. That is, they select certain stocks to receive dividends (income paid by the company to its shareholders once or more times a year).
Dividends are profits that are paid to stock owners. Some companies also pay dividends on a regular basis, which means it can become a reliable source of income.
Dividend stocks have the benefit that they not only generate dividend income but can also appreciate with time. Keep in mind that stocks that pay high dividends always come with risk.
Pros of this Passive income Idea:
Substantial return
Dividend stocks are less volatile
Reliable and regular stream of income
Pros of this Passive income Idea:
Lower price appreciation when compared to growth stocks
They can be expensive
9. Domain flipping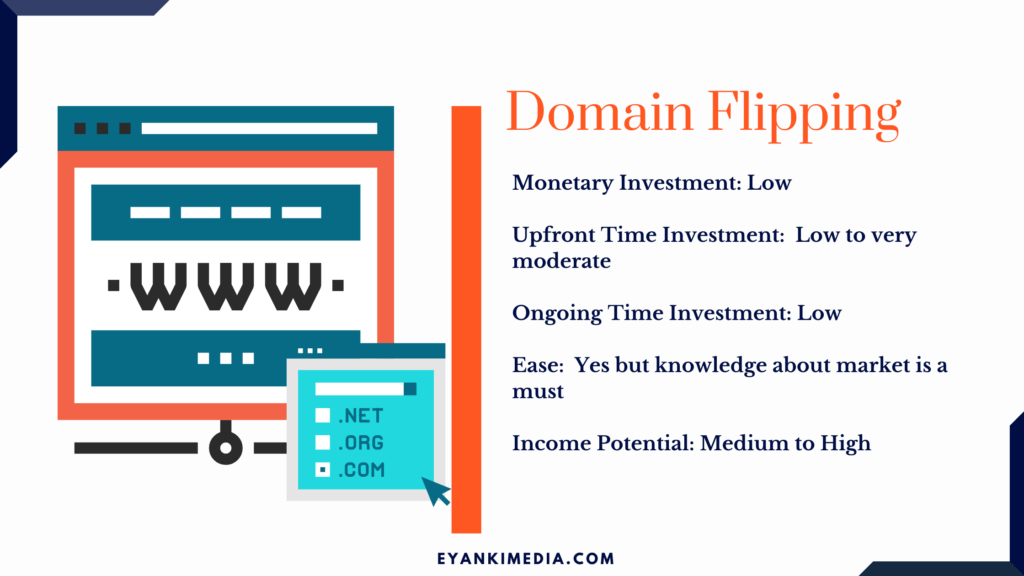 Domain flipping, also known as domain name speculation, involves buying and reselling domain names for profit. It is possible to buy domain names for a small sum of money and resell them for a higher price. You may have seen people who flip houses or furnitures as a side hustle. Well, domains are basically the real estate of the internet and people make money flipping domains names.
One of the most expensive domain sold that came to light was Cars.com, valued at $872 million.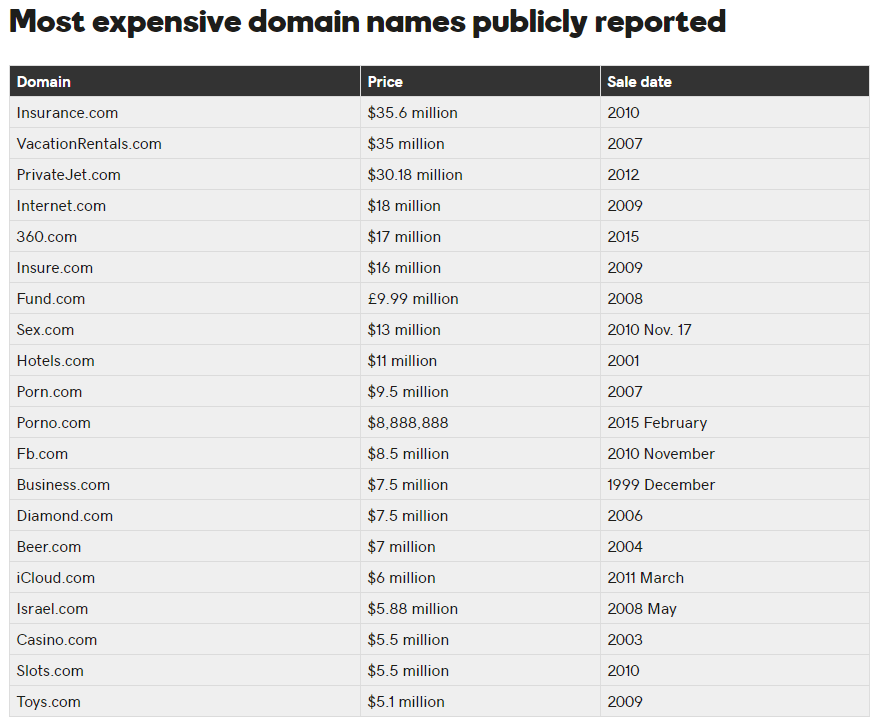 Though idea is simple: buy domain names at a low price that could be valuable to businesses in the future and sell at higher prices. But it does require good strategy to get good profit. You will need some research and make sure you choose keywords that have the potential to make you money in the future.
For starters, the idea is to select a specific area of activity and determine which domain names could sell well in that industry. Focusing on new markets, latest google trends, looking into what is coming next can search good domain name. Once someone wants to buy back one of the domain names you own, it's your negotiating skills that will make the difference between a small profit and a big profit.
My best places to buy domains are namecheap and Godaddy. You can also sell your domain via auction on Godaddy.com.
Pros of this Passive income Idea:
Low purchase cost, you can purchase
Can yield a high return
There's always a demand for domains
Cons of this Passive income Idea:
You need to buy thousands of domain names to get large profit, not every domain will be sold.
It's not quick get rich scheme
10. Rental property investment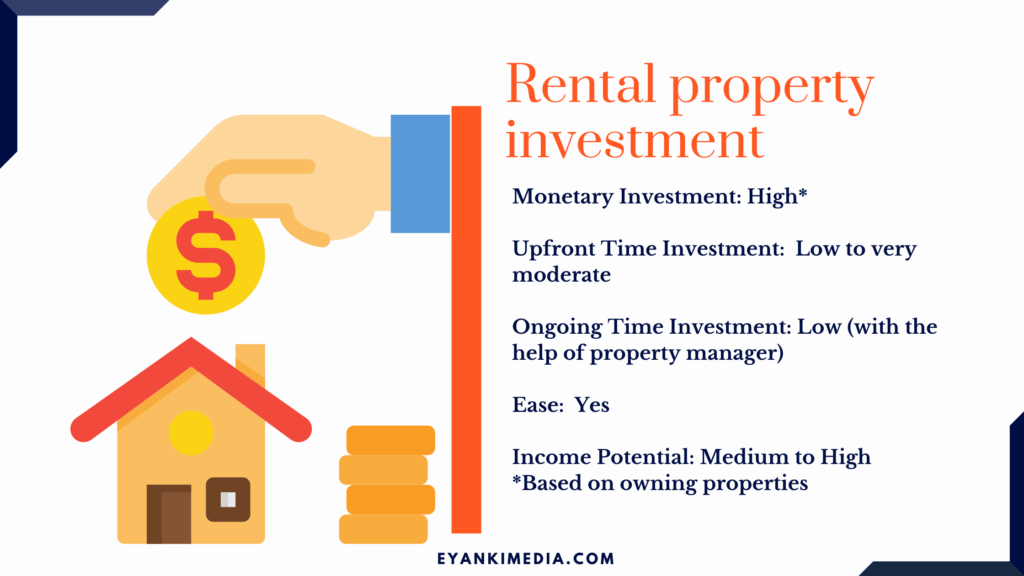 Real estate investment is one of the most common methods of generating passive income and is pretty lucrative. There are two ways to invest into rental properties:
1. Direct Buy:
Owing a real estate is the best form of investment and as a landlord of real estate, you can also earn a passive income. When you add the necessary administrative work to a real estate property managers, there are very few things for you to worry about.
The choice of property determines whether you would be able to build up a passive income or could put dent in your passive income.
Here are few tips that might help:
Research about general situation of the local housing market (vacancy or shortage)
Check the attractiveness of the location (surroundings, transport links, shopping opportunities, etc)
Cover Risks (possibility of disruptive structural changes in the area, flooding)
Access the condition of the property (need for renovation)
Calculate possible amount of rental income
Thumb rule says to invest in condos or townhomes in decent ranges of 100k-150k and pay 20% upfront as downpayment. Calculate your monthly EMI after down payment, expected rental income and then invest again to create a snowball effect.
Also, make sure you have well-thought-out financial planning. Because besides the loan installments, there are extra costs (operating costs and repairs) that you may not be able to pass on to tenants.
Pros of this Passive income Idea:
Revenue from rentals form a steady income stream
Revenue from the growth of property value
Tax benefits.
Cons of this Passive income Idea:
Difficult tenants (sometimes) and the law protects tenants more in case of defaults. Property can sit vacant for too long sometimes.
2. Passive Rental investment:
This involves investing in REITs are Real Estate Investment Trusts. A REIT is a company that owns, operates, or finances income-producing properties- investopodia.com.
Most REITs are publicly traded like stocks, which makes them highly liquid. If you want to dip your toes in property without getting too wet, its a good option. Through platforms like Fundrise, you can buy a share in real estate projects from the comfort of your couch and earn a share of the income from them too. Most platforms require a minimum investment of at least $1,000 or more.
Can You Create Passive Income With No Money?
Absolutely, there are many ways to start with no income. For instance, you can write a book, sell digital artworks or do affiliate marketing with you-tube, niche-sites
or Pinterest.
Which Passive Income Can You Start Today?
It depends on if you want to invest money or have upfront time to start. You can set foundation of your passive income source today but don't start anything in rush. Take little time to think and take informed decision
How Much Passive Income Can You Earn?
When it comes to passive income then sky is the limit. But don't get excited so soon. To reach to this level requires lot of efforts and patience. Start today, build your assets over time and diversify your passive income streams to achieve financial independence.  
Wrap Up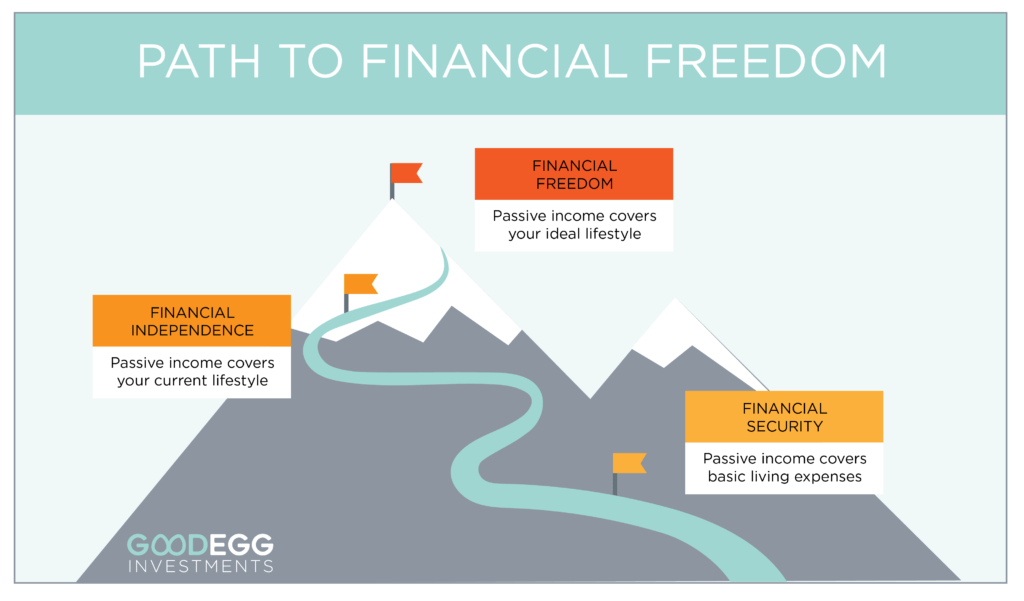 As you have seen in this list of the best passive income ideas, there are different motives for taking interest in automated income. It can be a side gig, a lucrative hobby, or a serious strategy for financial independence.
There are also many other ways to generate passive income. You can do a lot online and bring in your own personal talents and interests. Yet, do not underestimate the initial effort and so start in small steps. You should not give up your main occupation before you start generating income from your passive income source.
What is you favorite passive income idea? Have you started yet? If not, what's holding you back? Do let us know in comments.
Recommended Reading: 11 Best Side Hustles That Actually Work (and Earn Extra Cash)