Do you need a head start on creating your first pin design? The best way to get started is by downloading my free Pinterest templates for Canva! 
These 7 free pin templates are easy to use and customize and they will help you create beautiful, eye-catching pins.
This article may contain affiliate links. If you purchase any service through one of these links I may earn a small commission, this is at no extra cost to you.
Who are Free Canva Pinterest templates for?
These templates are perfect for anyone who wants a quick way to get his content out there on Pinterest without spending hours designing it themselves.
These Pinterest templates will save you huge time as all of the work is done for you – just download, customize and start pinning away!
Plus, there are different pin styles so you can always find the one that perfectly fits your content.
With these templates, you can quickly design an image that captures attention and engages your audience. Use them as is or customize them with your own text, colors, backgrounds, etc., until they're perfect for what you need!
You'll be pinning like a pro in no time.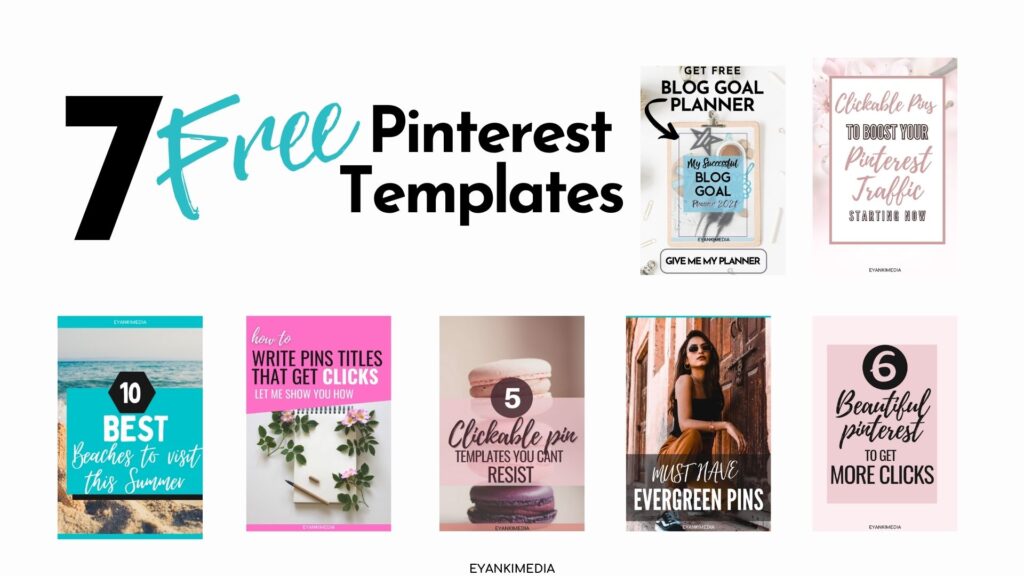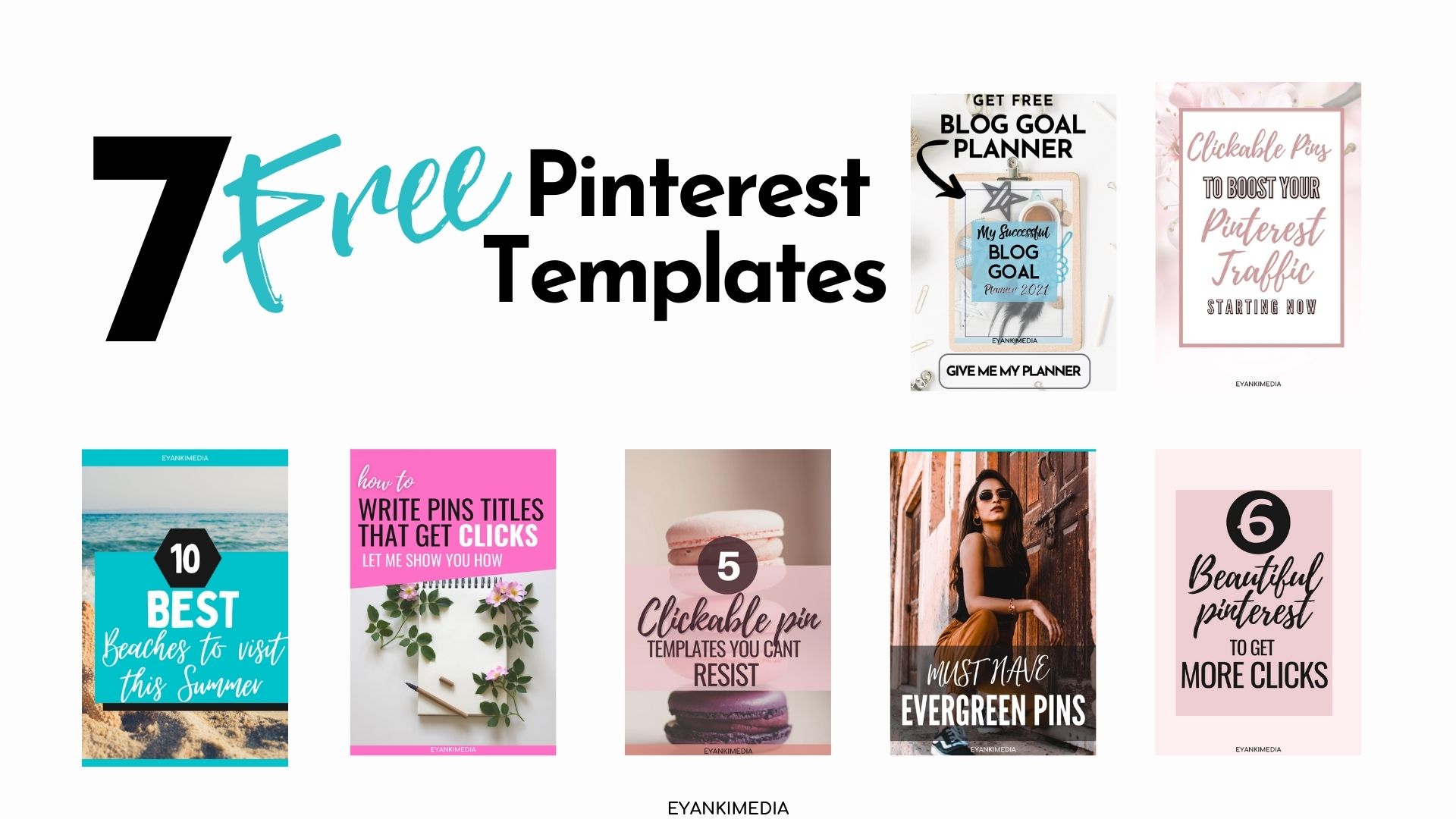 So what are you waiting for?

Download one or more now and start growing your following today!
How to Use these Free Pinterest Templates for canva?
These pin templates are Canva pin templates. Canva is a freemium graphic design software that allows you to create photo and video templates, blog graphics, social media posts, presentations, ads, and more.
#Step 1: To use the free Pinterest templates just click on the link I will share with you.
#Step 2: After clicking, it will open in your Canva account.
#Step 3: Make a copy and rename it.
#Step 4: Make changes as needed (text, colors, sizes, fonts). You can also delete or add new images from your own computer.
#Step 5: Once you're happy, download it save as a jpeg or png file and publish it on your blog or pin it to Pinterest or schedule it with Tailwind.
If you are still new to Pinterest, check these must-have 7 free Pinterest tools that can help you grow on Pinterest. Other than these free tools, I would recommend this new Pinterest research tool to find hidden data and pins. It's on launch price right now (one-time payment and lifetime access).
If you don't know how to use Tailwind, follow step-by-step instructions on my post: How to use Tailwind and grow your Pinterest traffic. And get a free $15 credit to use on Tailwind.

If you're looking for something specific that I don't have yet, then go ahead and request it from me in the comments below! I'll try my best to add it in as soon as possible. :).