Free printable budget binder with envelopes and other binder printables
Tired of spending your hard-earned money on the same things over and over again?
When it comes to personal finance, one of the most significant factors to consider is budgeting. Budgeting may help you save for future purchases while keeping track of what you are spending right now.
Budget binders are often too expensive for people who don't have a lot of extra cash lying around.
Luckily, this post on a DIY budget binder with cash envelopes and free budget binder printables will show you how to make one on the cheap!
What are the benefits of a budget binder?
Budgeting is not only about cutting back on frivolous purchases; it's also an effective way to plan so you can spend wisely. 
In general, budget binders are useful for tracking spending money, saving towards long-term financial goals like vacations or home repairs, and creating a budget for your weekly/monthly expenses.
Anyone who needs to plan for a big purchase or wants to prepare for something unforeseen can use a budget binder. A budget binder can help you keep the track of your debt repayment, which is critical to financial wellness.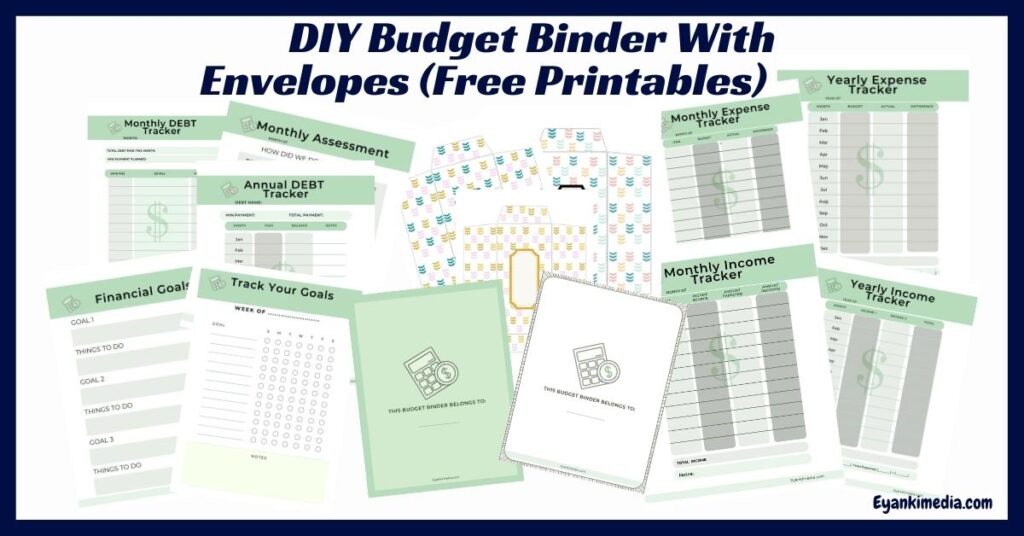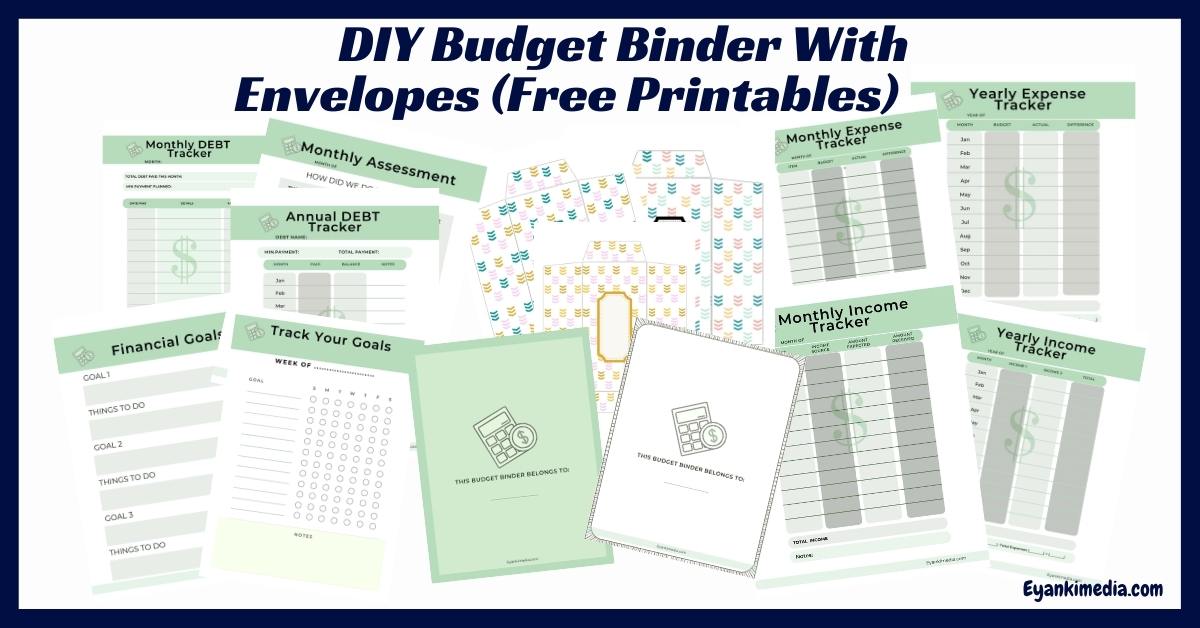 With this free printable DIY budget binder you can:
Set your goals and track your progress.
Plan ahead for monthly expenses.
Visually track your expenses and income every month (and year).
Keep a track of your debt payments monthly and yearly.
Includes free cash envelopes printables to help you stick to your spending goals.
How do you make a Budget binder?
Making your own budget binder is inexpensive and easy. It is up to you how fancy or basic it is.
Here are some supplies you might need for your DIY binder:
A printer
A 3-ring binder
Hole punch
Color pens
Pocket dividers
Paper clips (optional)
Envelopes (You can buy or create your own with the template we have)
DIY Budget Binder Printables
Let's take a look at what's included in this free budget binder printable:
Binder Cover
It features a straightforward cover with two color choices. You may write your name in the area provided.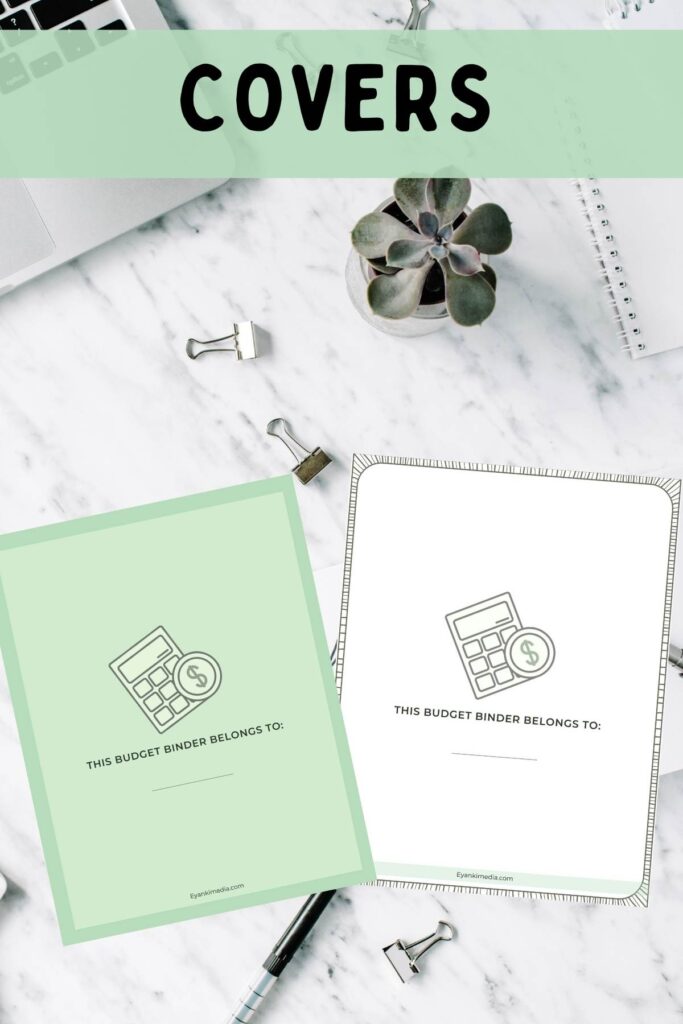 Financial Goals Sheet
A goal-setting sheet is an important part of any budget binder or planner. Budgeting is not just about cutting back on things but setting some realistic goals you want to achieve.
Let's say, you can set a goal to save X amount of money in the next month and write down in your 'things to do' what you can do to get to this goal.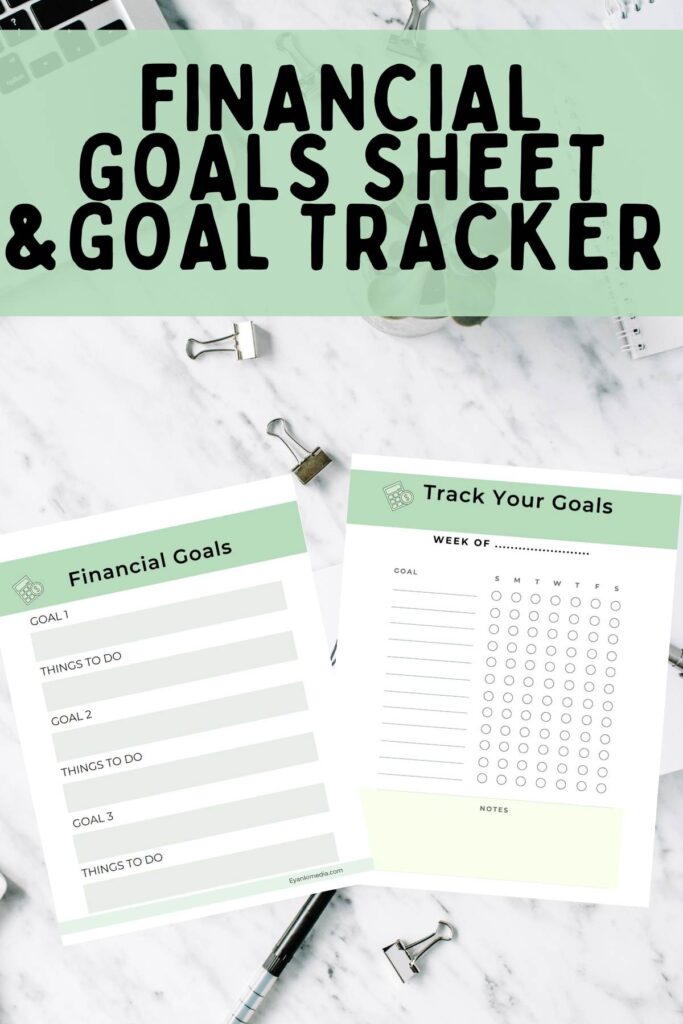 Goal Tracker
When you are planning to achieve goals, it is important to keep track of them. If you find it difficult to keep yourself on track, you can use this sheet.
Monthly Income Tracker
Fill in your income or the family's income from all the sources on this worksheet.
Yearly Income Tracker
Use this sheet every month to fill in your monthly income. It will help you track your income yearly.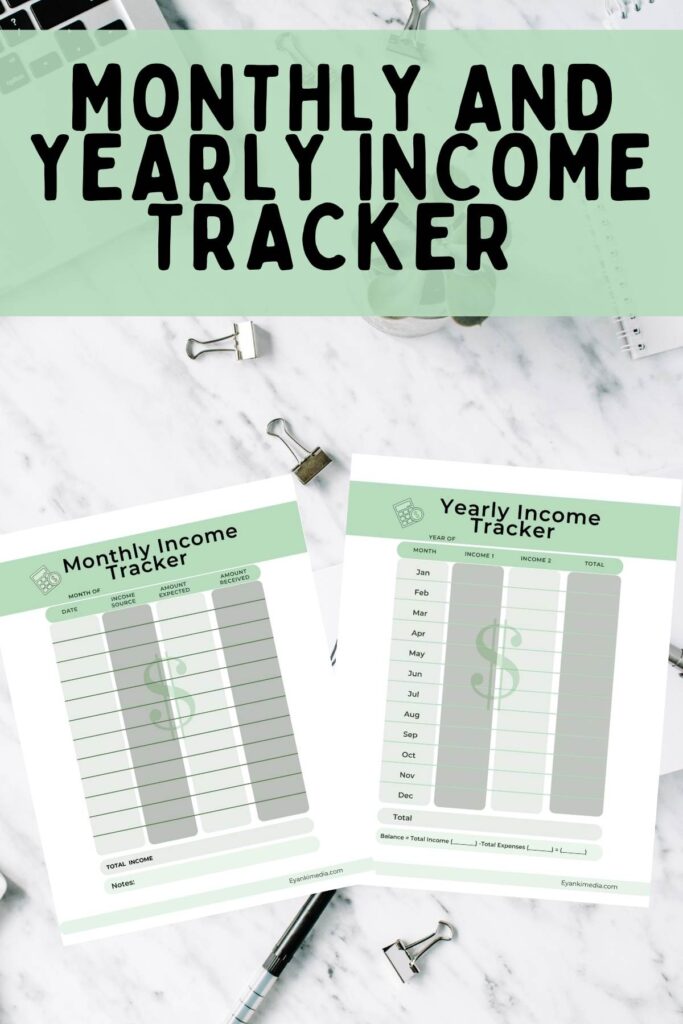 Monthly Expense Tracker
This sheet will help you to keep track of your monthly expenses. It is a simple tracker that you can use for a month or two, then replace it with another complex if needed.
Yearly Expense Tracker
This tracker is the same as a monthly tracker, but you can track your expenses yearly. Fill it in every month to keep track of your expenses.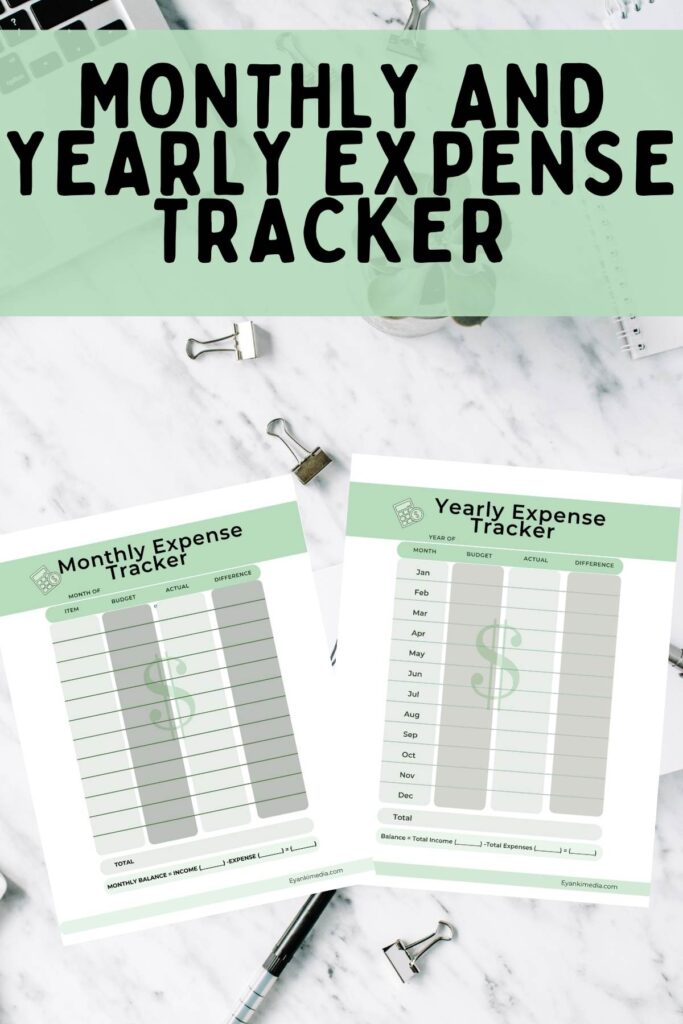 Monthly Debt Tracker
Budget binders are not only for tracking income and expenses; you can use them to track your debt repayment as well.
Use this sheet to fill in details of all the debt payments you made in a month.
Annual Debt Tracker
This spreadsheet may be used to keep track of the status of any long-term debt you want to monitor.
It includes columns for entering the monthly payment, the balance remaining, and any special remarks or notes.
**If you are planning to participate in the no spend challenge, then you love like to print these free no spend printable trackers. This downloadable pdf also has a weekly no spend tracker to help you monitor no spending throughout the week.
Monthly Assessment
Use this printable at the end of every month to assess how things went. Write down things that went well and things you need to improve. 
Based on these findings, write down your goal for the next month.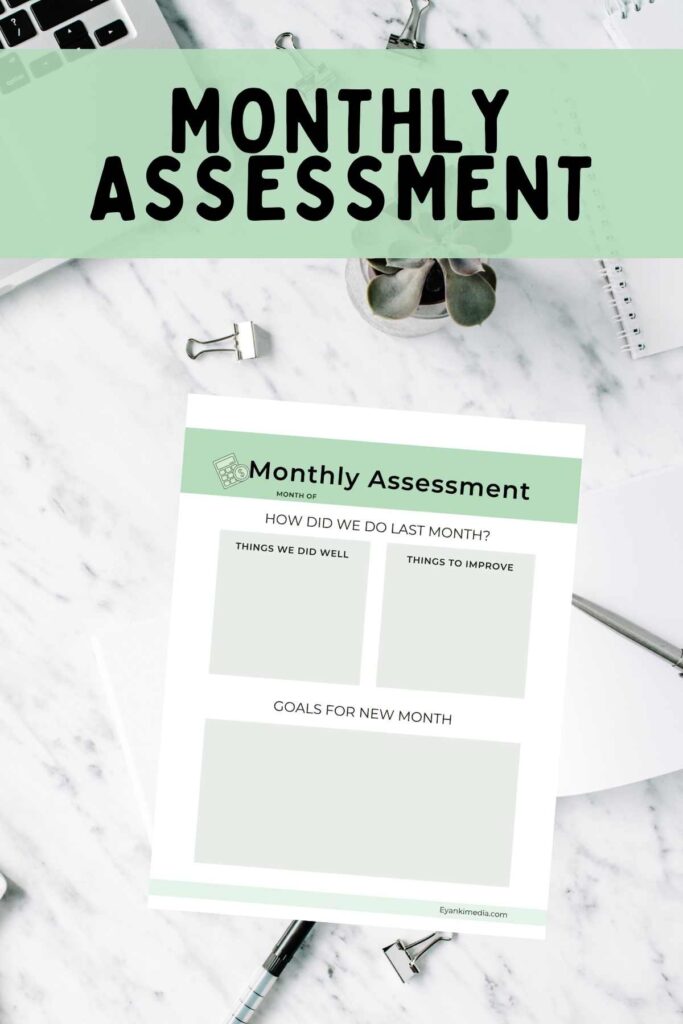 Yearly Savings Tracker
Use this sheet to track your yearly saving goals month-wise. Fill in each month to see how much you plan to save and how much you saved.
Free Printable Cash Envelopes Templates
These printable binder sheets also include cash envelope templates to help you make your DIY cash envelopes.
Print them on good quality paper (cardstock over 180 Gsm) for better results and label them as per your needs. These are available in 3 colors.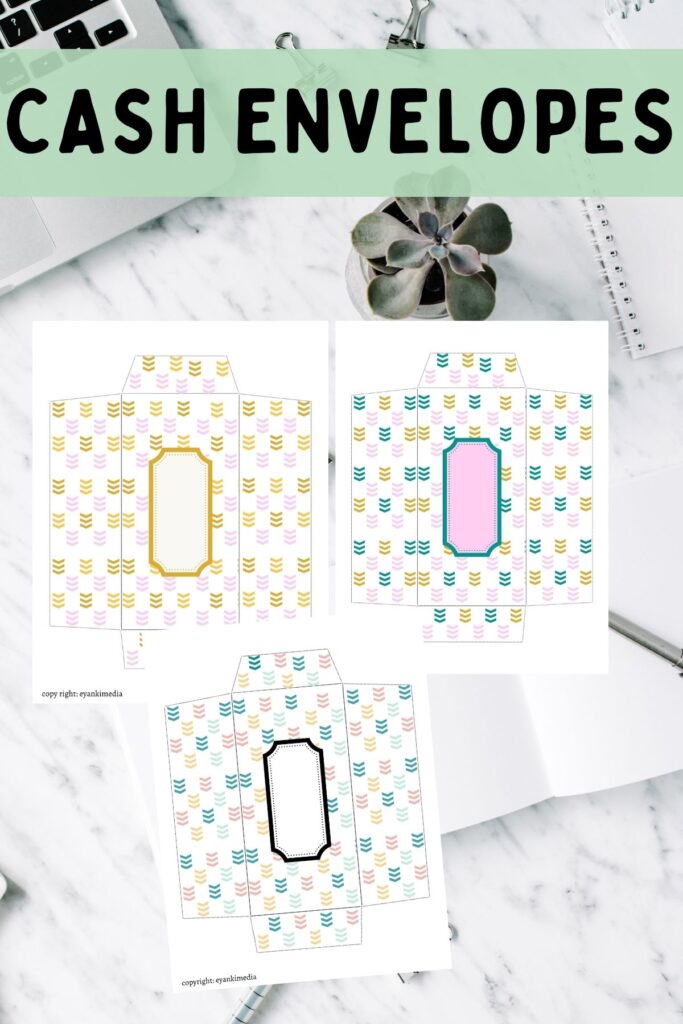 More Printable binder sheets for your DIY budget binder
Monthly budget worksheet
I've also included a monthly budget worksheet with this binder.
It is pre-filled with fixed and recurring categories like home, debt repayment, transportation, household basics, children's expenses, self-care hobbies, and fun.
You can also use it if you wish.
Ready to snag your 2021 DIY Budget Binder with Envelopes Free Budgeting Printables
Are you ready to get your copy of the 2021 budget planner?
Click the button below to have it sent straight to your inbox!
Looking for Printables ideas for your binder:
Free Budgeting Printables: Templates, worksheets, binders, and more!
FAQ's
What is A Budget Binder?
A budget binder is a tool for tracking your monthly income and expenses.
It's also an easy way to see how much money you have leftover at the end of each month, which can help you plan ahead for special purchases or unexpected emergencies.
Budget binders are typically divided into categories to track where your money is going.
How To Use the Cash Envelopes For Budgeting?
1. Figure out your spending categories by looking at your past expenses and setting limits for each category so you can save money.
2. Label each envelope with a category name.
3. Add money to each envelope depending on how much you plan to spend.
4. Use the money in those envelopes only. Don't use money from another envelope if one envelope is empty.
If you have leftover money at the end of the month, you can either keep it in that envelope for next month's spending or put it into savings or your emergency fund.
This will help you save money and pay off your debt.
More Printables You Might be Interested In: