If you are looking for a no spend challenge free printable, then look no further. I have a free no spend month tracker (and a no spend week tracker too) that would be perfect for you to keep track of your spending during your no-spend challenge.
Whether you're doing the No Spend January 2022 (31-day no-spend challenge) or the No Spend November 2022 (30-day no-spend challenge) challenge, these no spend month tracker free printables are excellent methods to get you to stop spending.
What is the No-Spend Challenge?
A no-spend challenge is when you consciously choose not to spend any money on anything during the month.
Some challenges are no spending January, no spend summer, or even no-spend November.
People who take part in these no-spending challenges often find themselves spending less than they usually do because it forces them out of their usual routine.
It helps people learn how easy it is to cut back with minimal impact on lifestyle – which makes transitioning into living frugally easier after the challenge.
It is a great way to save money in December by lowering your spending so that you may set more funds aside for the coming year.
These no-spend trackers are the perfect no-stress solution for keeping on track during your no-spend challenge.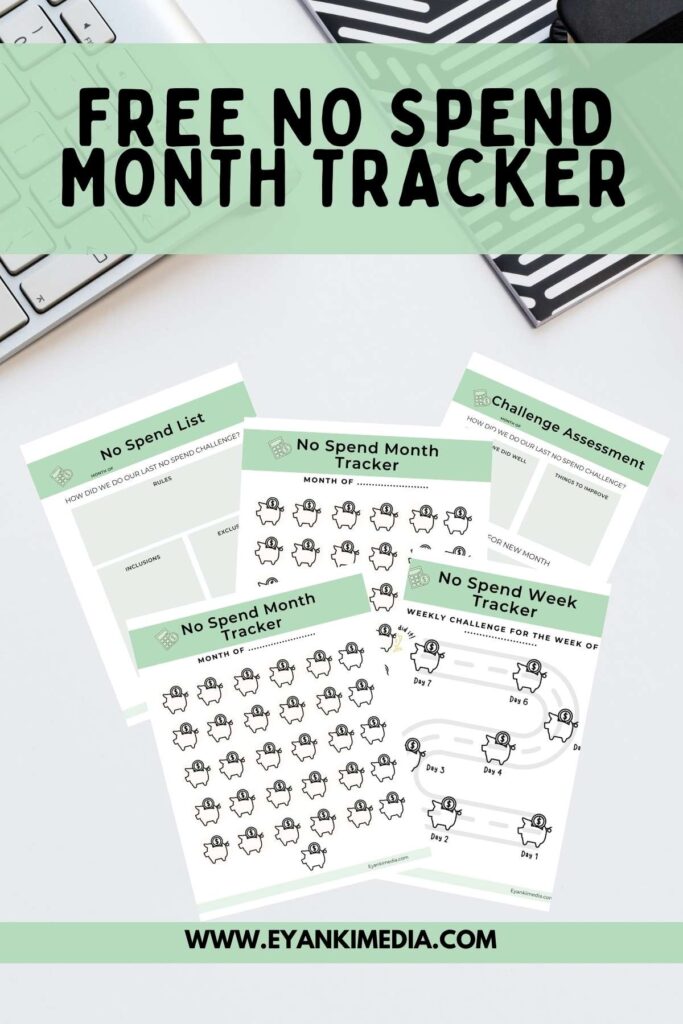 no spend challenge free printables
I've created a No spend no-spend tracker PDF to help you keep track of your no-spending challenge.
And the best part is it's absolutely free. If you're going on a no-spend challenge, keeping track of one should also be free. Oh well, this is just my opinion, but I hope you will agree with it.
No matter you're participating in a 30-day no-spend challenge or simply want to put your money skills to the test, these trackers are ideal for you.
Apart from trackers, this PDF document contains additional pages to help you set and maintain your no-spend challenge goal.
What's included with this No Spend Month Tracker Free Printable?
No spend Monthly Trackers
Two trackers: Both 30 days and 31 days no spend month trackers.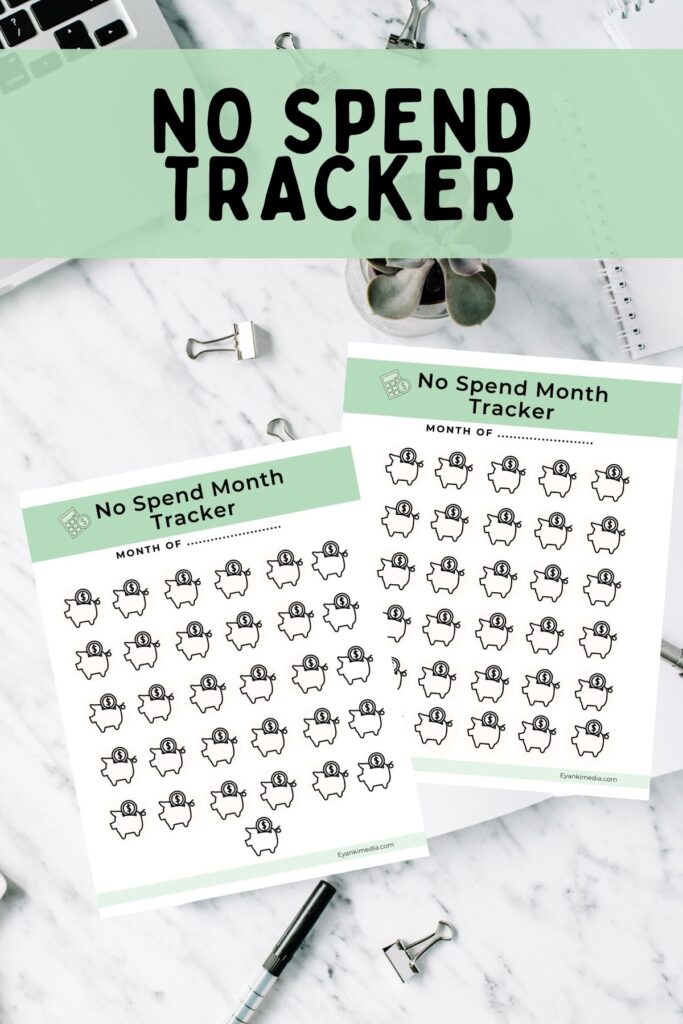 A challenge goal sheet
Use this to set specific no spending goals for yourself, for example, No spend on weekly movies.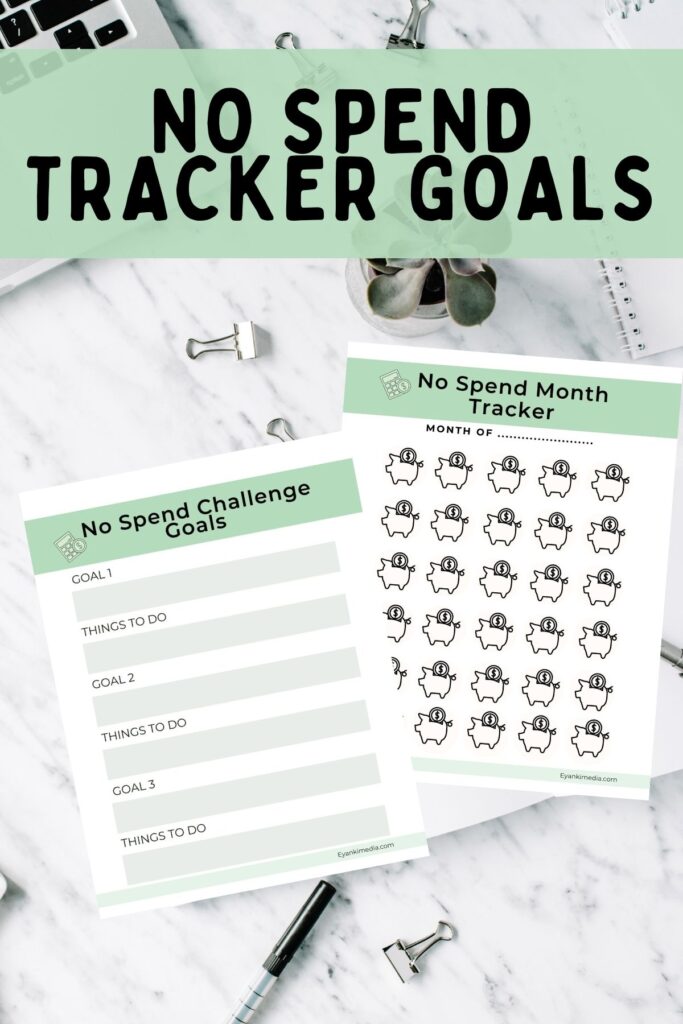 Your goal should be measurable if possible. It means coming up with specific goals rather than just using vague statements like "I'll try my best."
A no spend list for any rule, inclusion and exclusions
Your challenge will be more organized and effective if you prepare for it ahead of time.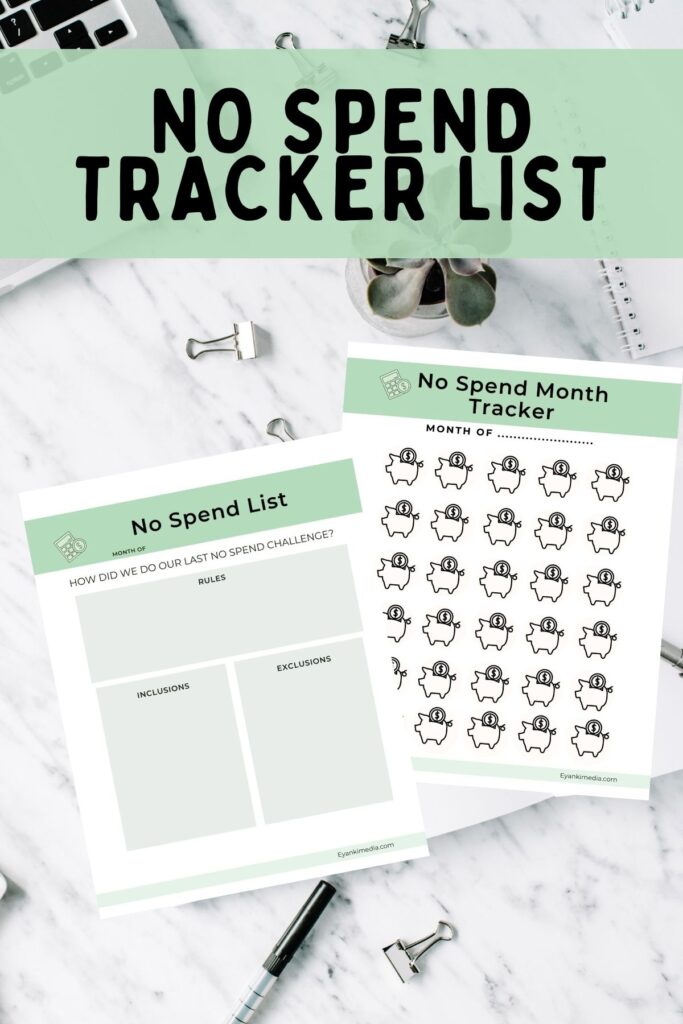 You can use this list to establish any limitations, as well as the things you want/have to exclude from the challenge and those you want to include.
Monthly Assessment Sheet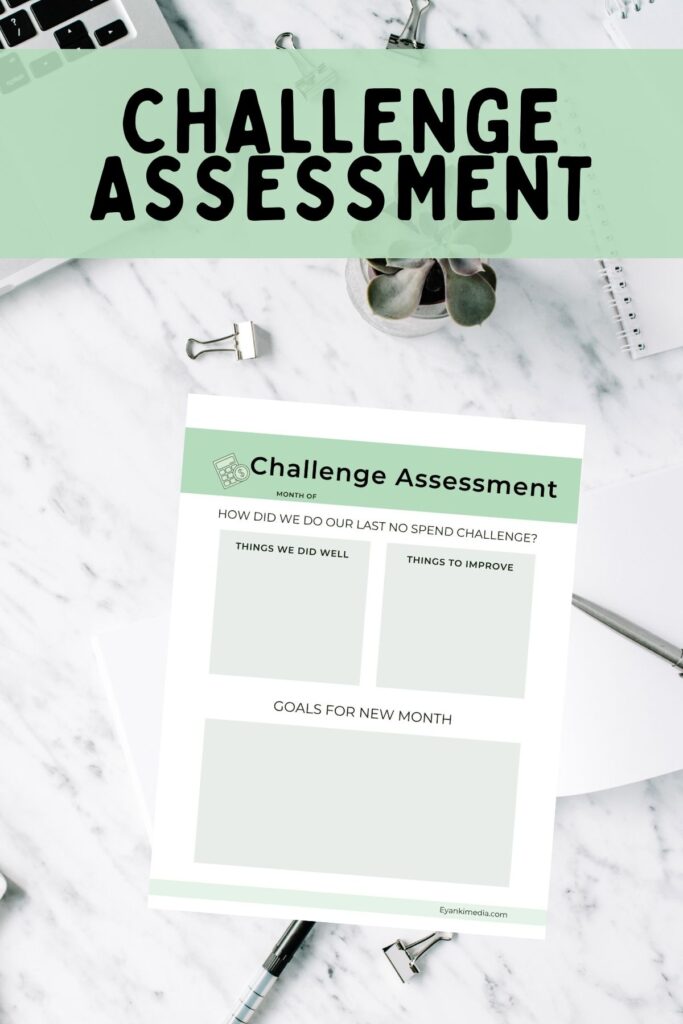 A monthly assessment sheet to track no spend month progress like things you did well, areas you need improvement, and goals for the subsequent month.
No spend Weekly Tracker
A weekly no spend tracker for no spend week challenge. Use this weekly tracker to monitor no spending throughout the week.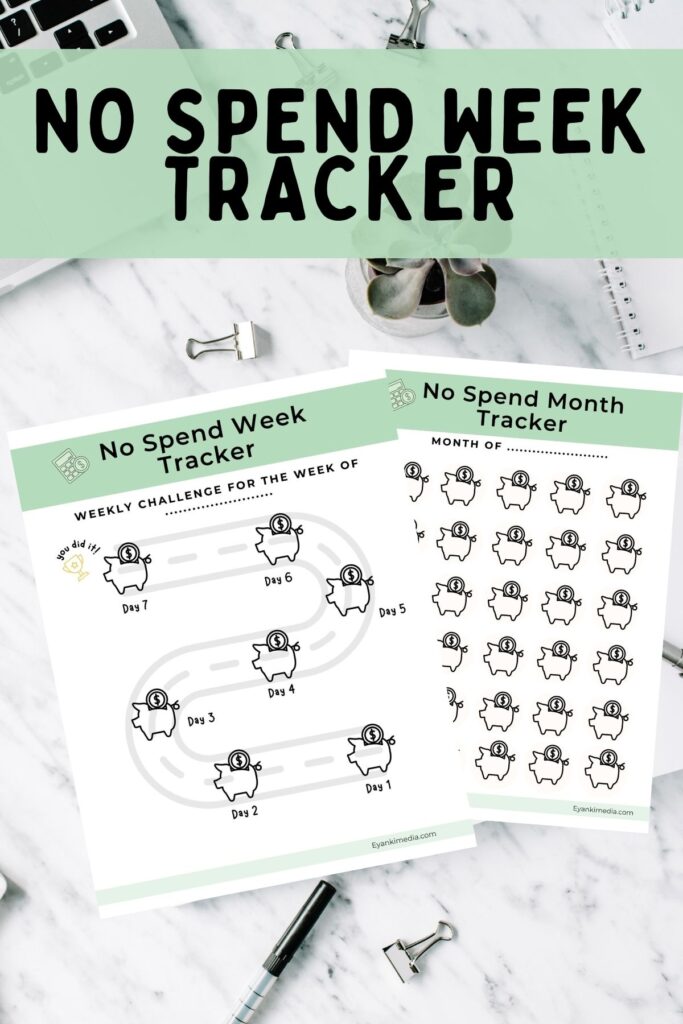 If you are just starting, a weekly challenge can be a better place to start. Once you are comfortable with the weekly challenge, you can switch to a monthly no-spend challenge.
How to get this Free No Spend Tracker Printable?
To get this Free printable tracker, enter the information below. You will receive an email to download the no spend tracker pdf document.
These are tried and tested printables that many people love as they come with no strings attached!  The best part is they're free so why not give them a try?
Download your free Printable monthly tracker Now
Is there anything else you do to keep track of no spending? If that's the case, please let me know because I'd be happy to add it here for everyone's benefit.
No Spend Tracker App
If you don't like no spend printable trackers, then you can consider using habit tracker apps like Coach.me. These apps can help you build good habits and they can work perfectly with your challenge.
More Budgeting related free printables for you in 2022
If you are looking for more budgeting and money-managing printables, you are in luck, as I have plenty of free printables for you.
The best part is they all have the same appearance, so if you're creating a binder, they'll all blend in!
1. DIY Budget Binder: Want to create a budget binder? Here are my budget binder free printables with DIY cash envelopes.
2. Beginner Printable Worksheet: New to budgeting? Check these worksheets to track your monthly finances.
3. Budgeting Printables: This post includes different types of free budget planning printables: templates, worksheets, google sheets, etc.
And please don't forget to share them as this is how we can help others too!