It's Christmas time soon, and Cricut crafts to sell on Christmas are a great way to make some extra money during the holiday season. Are you looking for some creative Cricut Christmas ideas to sell as well?
This blog post is for all you people who want to sell Cricut Christmas crafts this year. Here, I will show you some popular DIY Cricut projects to sell that can be completed with your Cricut machine and sold at craft fairs, Etsy, or any marketplace.
These projects include everything from Christmas wrapping paper, gift tags, holiday cards, and more! These items would also work great as gifts for friends and family members!
Let's get started to make money with your Cricut.
This website is readers-supported which means we may earn commissions if you purchase through our affiliate links. You can read our policies here.
What Can I Make With My Cricut For Christmas To Sell?
There are lots of Cricut crafts that you can make for sale over the holidays. Although the internet is full of Cricut craft ideas to sell, always remember that customization is the key to a profitable Cricut business.
Here are the main Cricut Christmas ideas to sell:
Cricut ornament ideas
Cricut Christmas decor ideas
Cricut Christmas mug ideas (Tumblers & Cups)
Cricut Christmas wood signs
Christmas garments ideas for Cricut
Mason jar Christmas crafts with Cricut
Christmas jewelry with Cricut
Christmas digital files for Cricut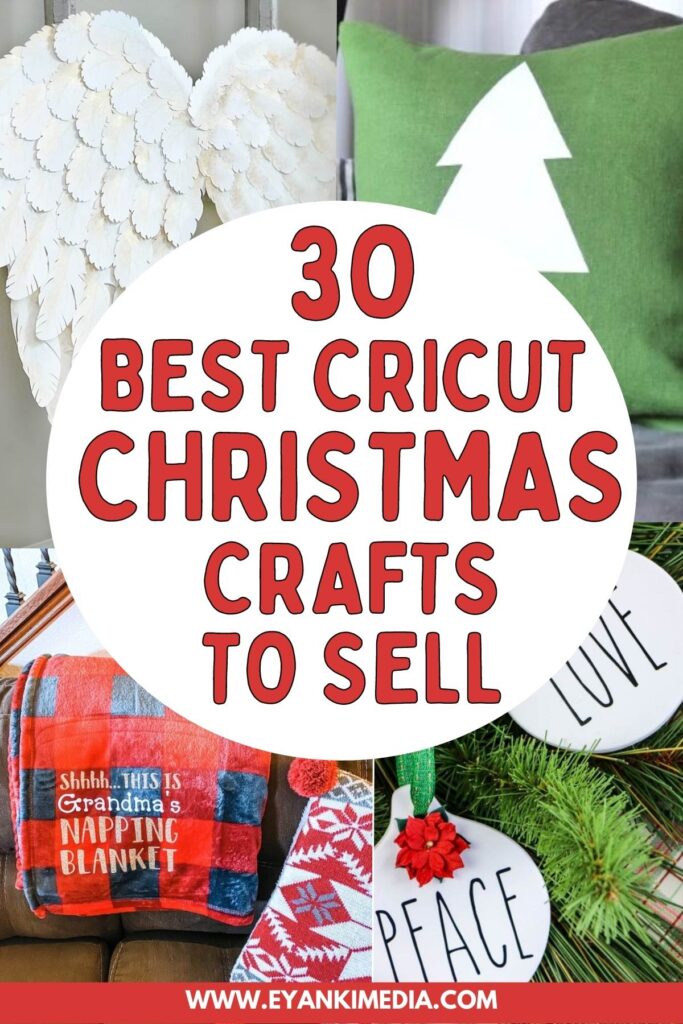 Black Friday offer! Creative Fabrica is having some amazing Black Friday deals. Get 90% off premium graphics and fonts and double store credit for every credit purchase. You can stack these two offers and get more discounts. I LOVE their daily free gifts which come with a commercial license.
Cricut Christmas ornaments To sell
Cricut ornaments are one of the most popular Cricut Christmas crafts to sell.
You can design and personalize your Cricut ornaments to sell with any text you like, such as "Santa loves me," or customize it with the name or pictures of the customers. 
From ceramic ornaments to wooden slices, there are a variety of Christmas ornament ideas to choose from.
Here are some Cricut Christmas ornaments to get you started:
DIY Vinyl Christmas Ornaments By Julie measures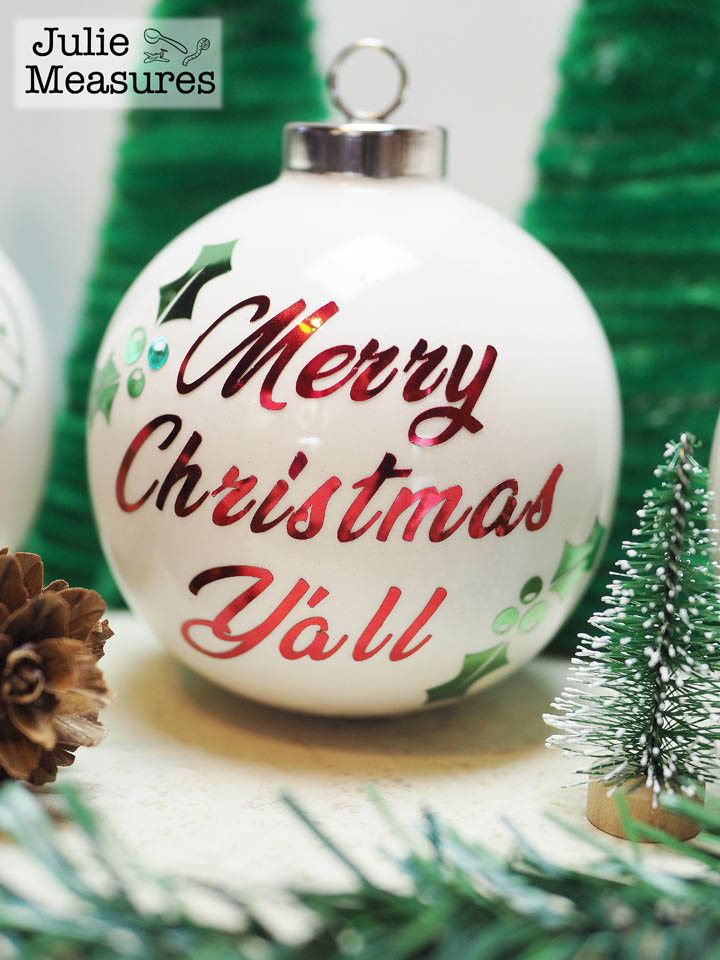 2. Ceramic Ornaments By Craft bits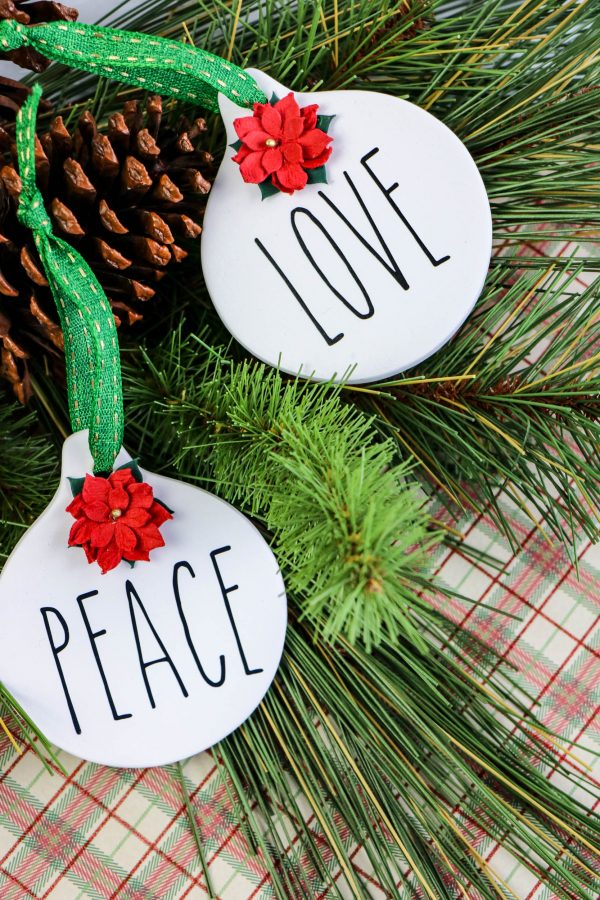 3. Adorable DIY Mickey My First Christmas Ornament By Dollar Crafter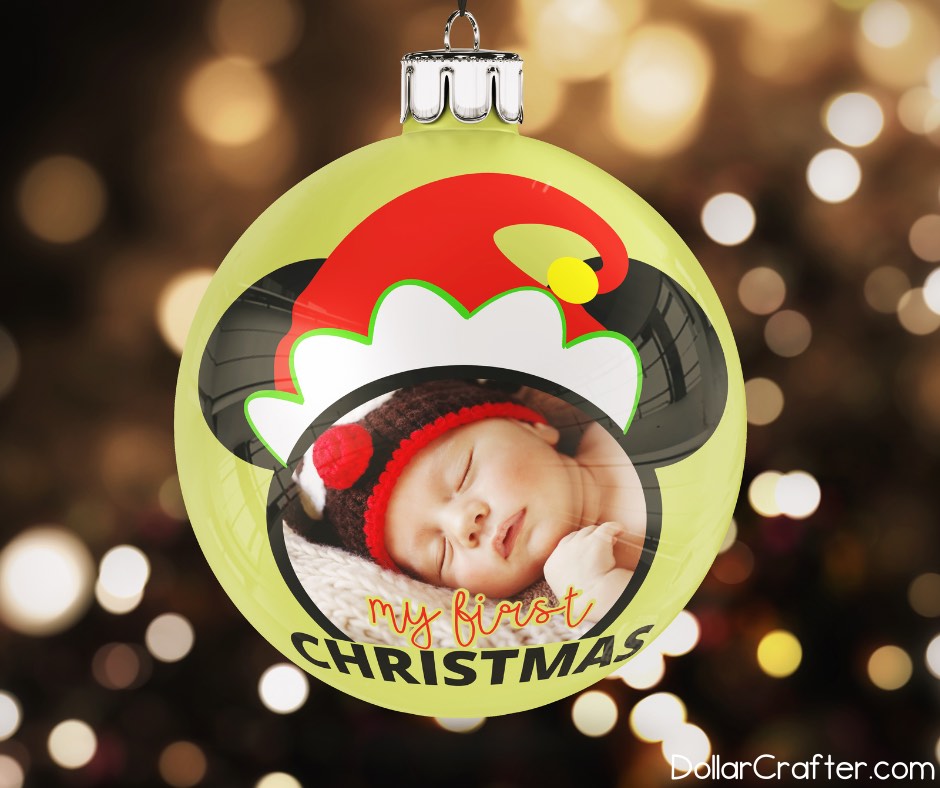 4. DIY Glitter Ornaments Cricut By Ruffles and Drain Boots
5.  Painted Wood Slice Ornaments By Intelligent Domestications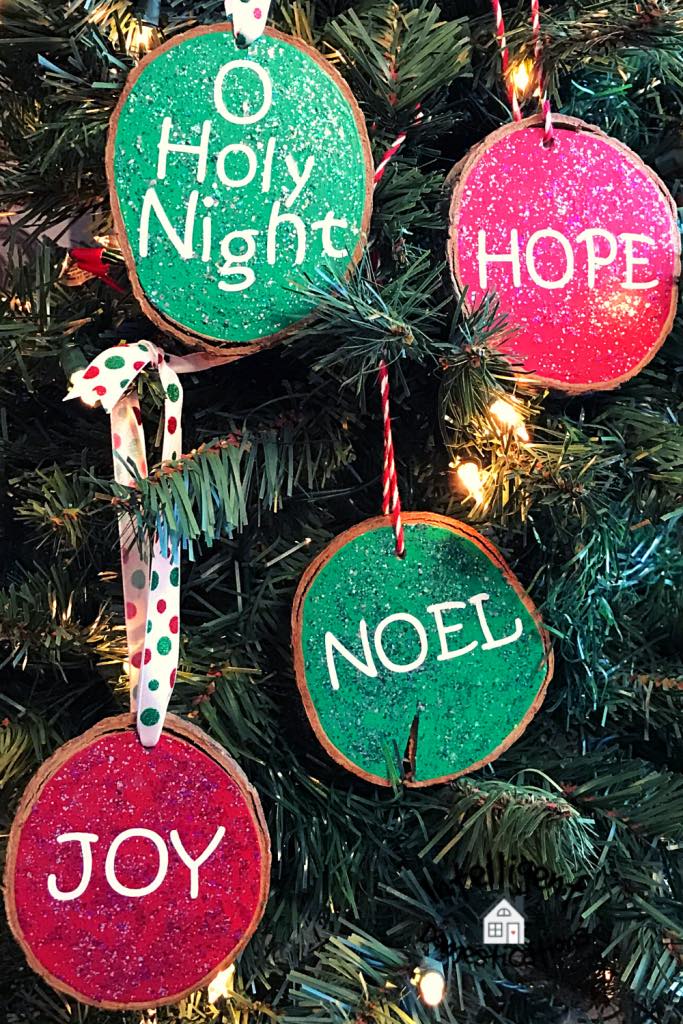 6. Quick and Easy Acrylic Cricut Ornaments By Leap of Faith Crafting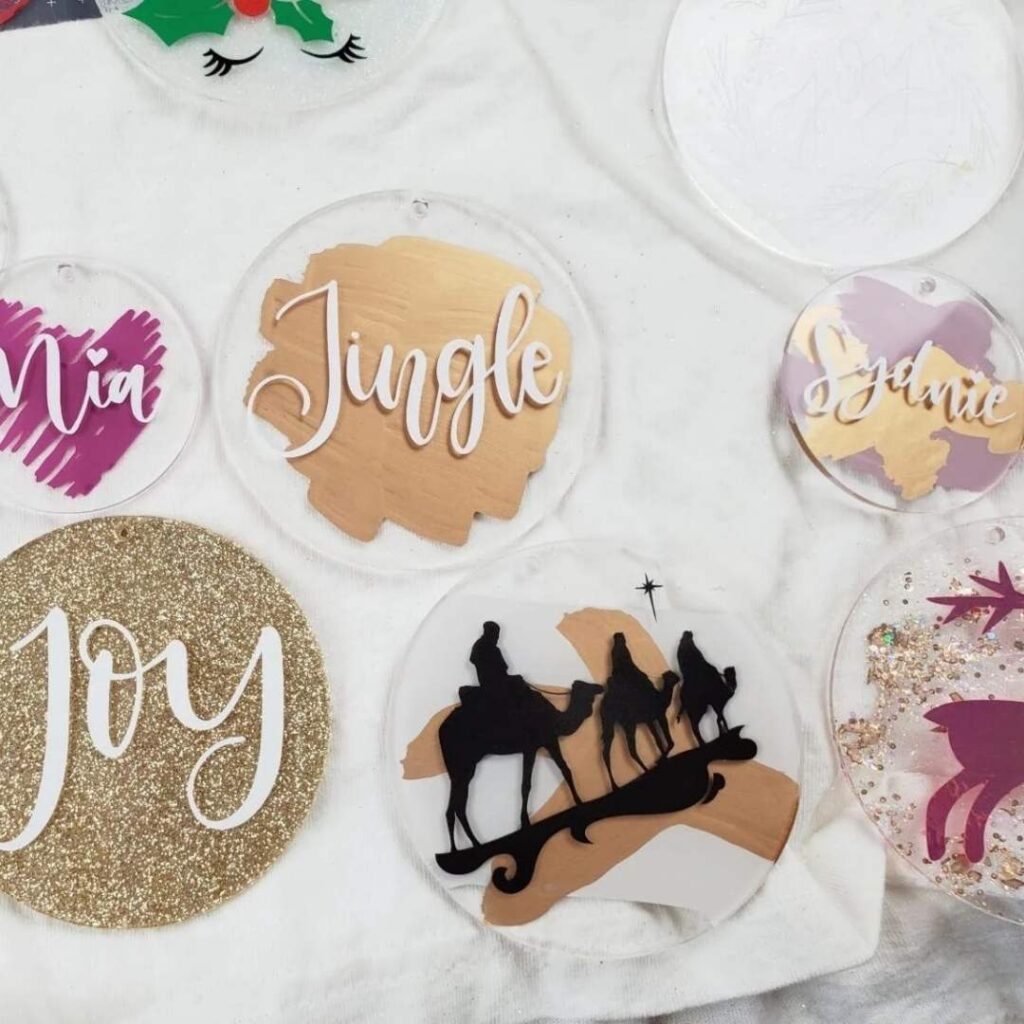 These are some of the amazing Cricut ornaments you can make and customize on different types of media.
If you are looking for more Christmas Ornaments to sell (Cricut or non Cricut), check my post on Easy Christmas Ornaments to make and sell.
Cricut Christmas Decoration Ideas To sell
You can create Christmas decorations with any design or pictures you want and then resell them with a good profit margin.
The Cricut machine cuts out the shapes perfectly every time, so there is no need to cut by hand. Cricut Christmas decoration ideas to sell are great Cricut business ideas.
Custom Holiday Pillows With Cricut
With the Cricut, you can create personalized cushions with your favorite SVG files and text for sale.
You can use images from the design space and add your text.
These pillows make great gifts, especially if they have some kind of personalization on them. You can add famous Christmas quotes and sayings or tweak them a little to make a special message.
7. DIY Christmas Tree Holiday Pillow By Today's Creative Life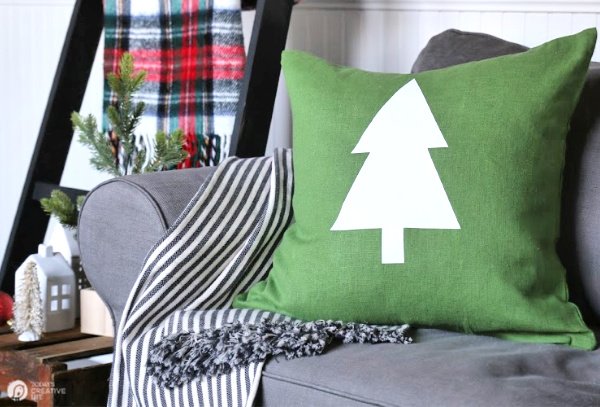 8. Personalized Gift Pillow for Grandpa with the Cricut Maker By Sustain My Craft Habit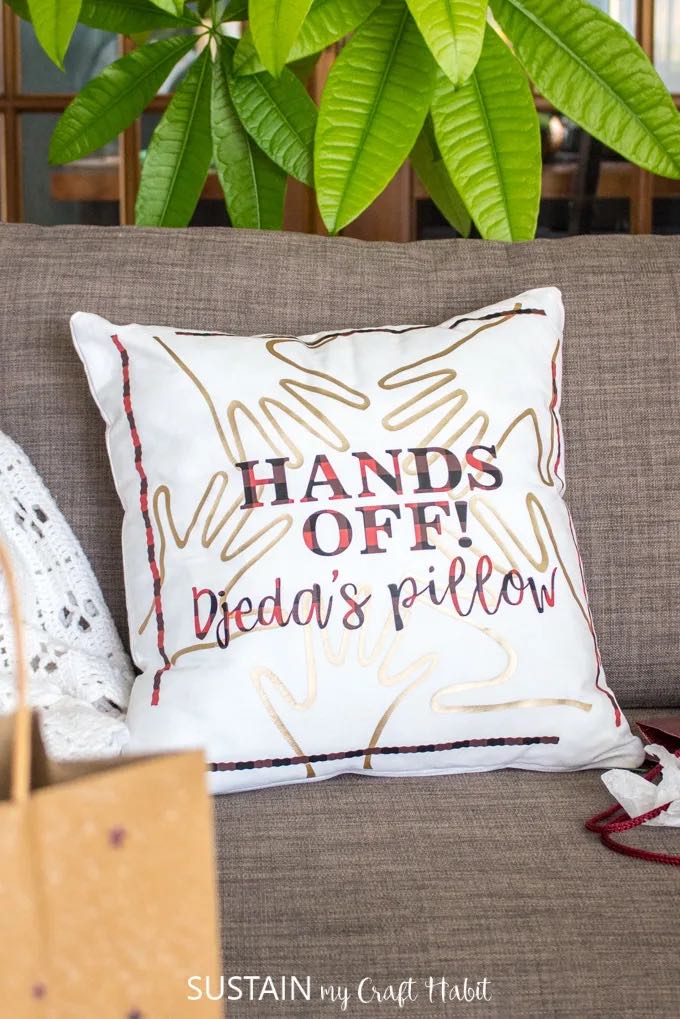 Holiday Garlands With Cricut
The Cricut Maker is a perfect solution for selling festive-themed garlands. Create a lighthearted string of seasonal themes with the Cricut to set the mood.
It may span an entire room, a railing, or simply an entryway.
9. DIY Christmas Truck Garland Banner By Dollar Crafter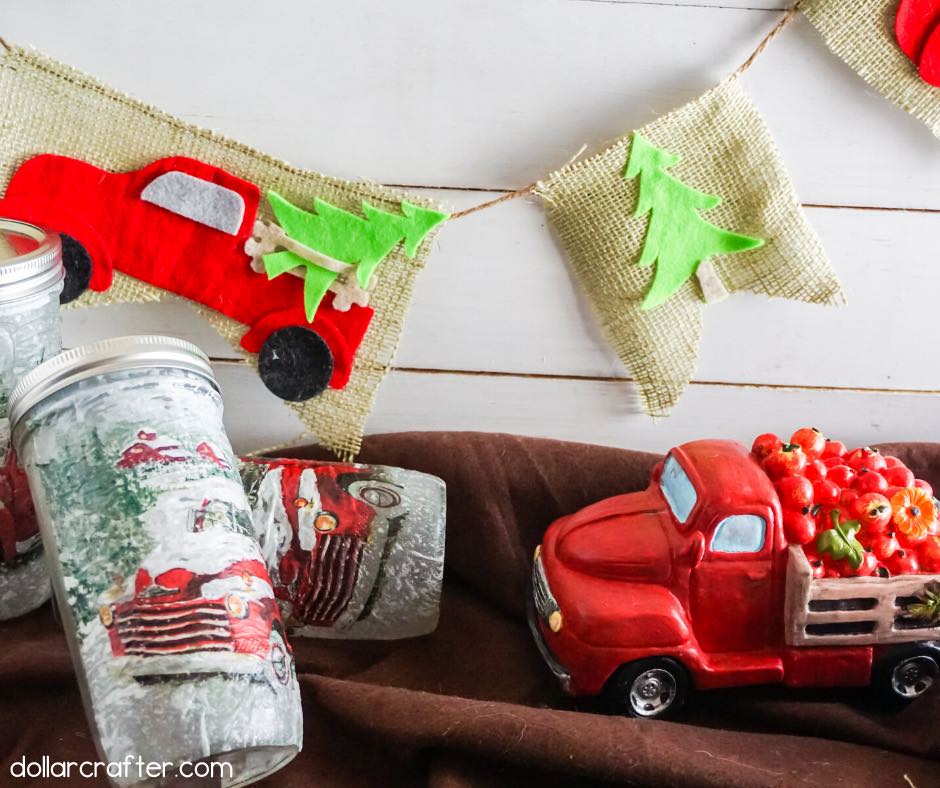 Cricut Christmas Wreath
Cricut Christmas wreaths are yet another wonderful Cricut craft idea to sell which you can design easily with Cricuts design space.
Crafting beautiful flowers and accents for a lovely Christmas wreath has never been so easier.
10. Paper Flower Christmas Wreath By Laura's Crafty Life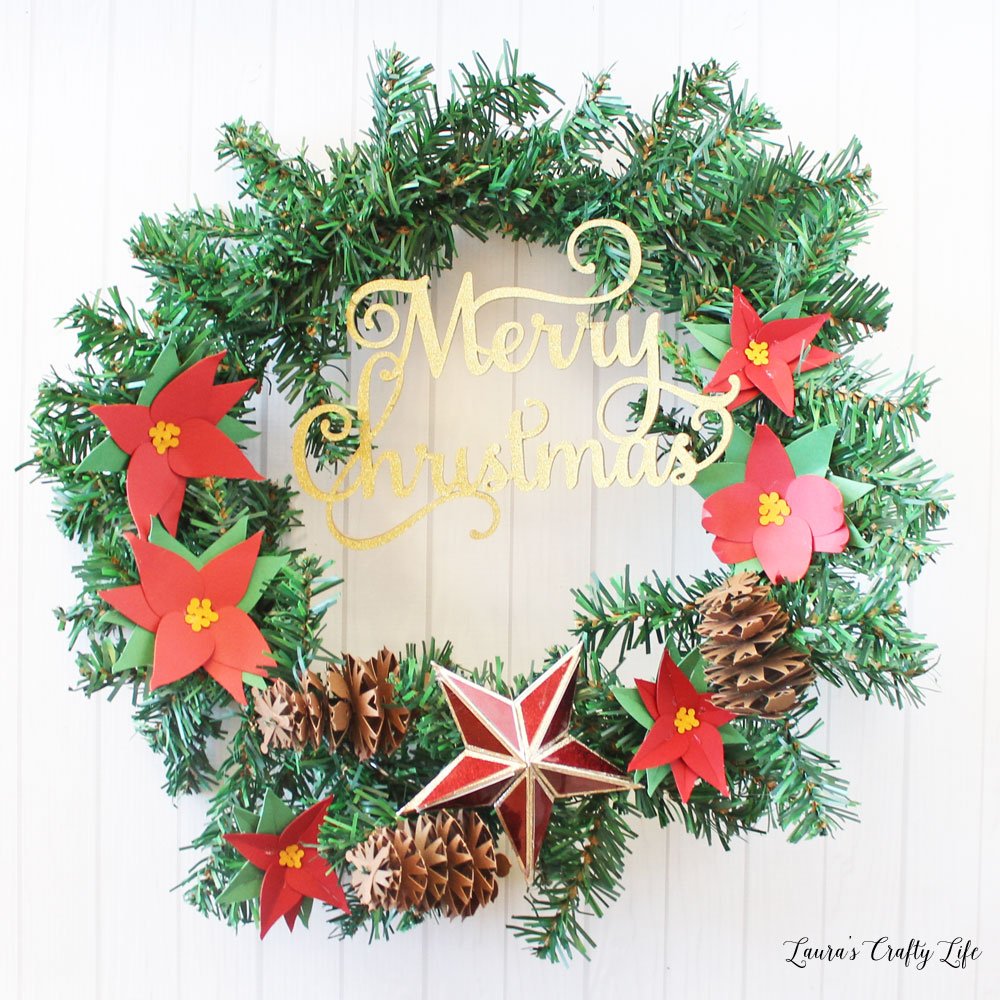 Christmas Wood Signs
Christmas wood signs are one the best wooden Christmas gifts, and so are great Christmas crafts to sell.
From inspiring to comical, there are a plethora of creative DIY signage ideas that may be created and sold using a Cricut machine.
You may personalize them by adding a family name or year. The Farmhouse Christmas Signs are always a big hit among the wooden signs, and buyers like them for their home decor or to give them as a gift.
11. Wooden Christmas Sign with Cricut Maker By The Kingston Home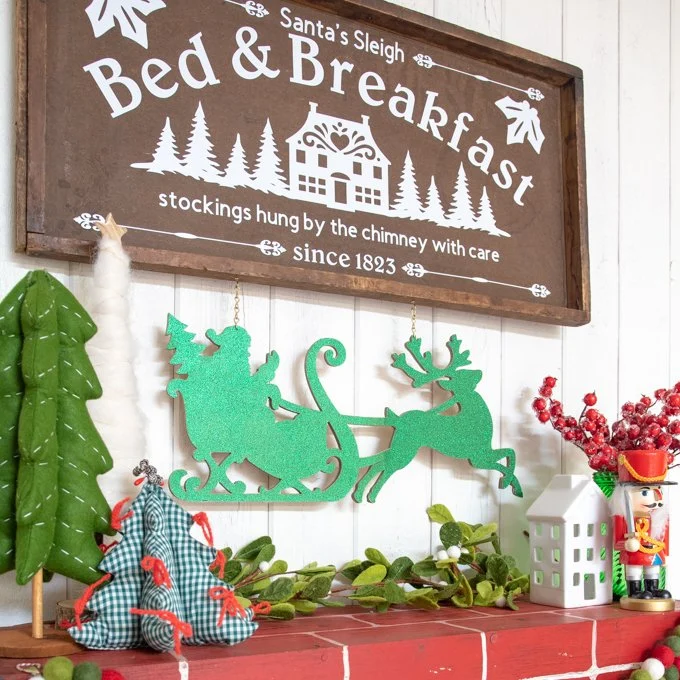 Front Porch Holiday Signs
People love to dress their front porch with holiday signs to welcome their guests and that's why they get so popular during the holiday season.
You can make a single side porch design or make a reversible one to go around the year.
12. DIY Christmas Porch Sign (Vertical Welcome sign)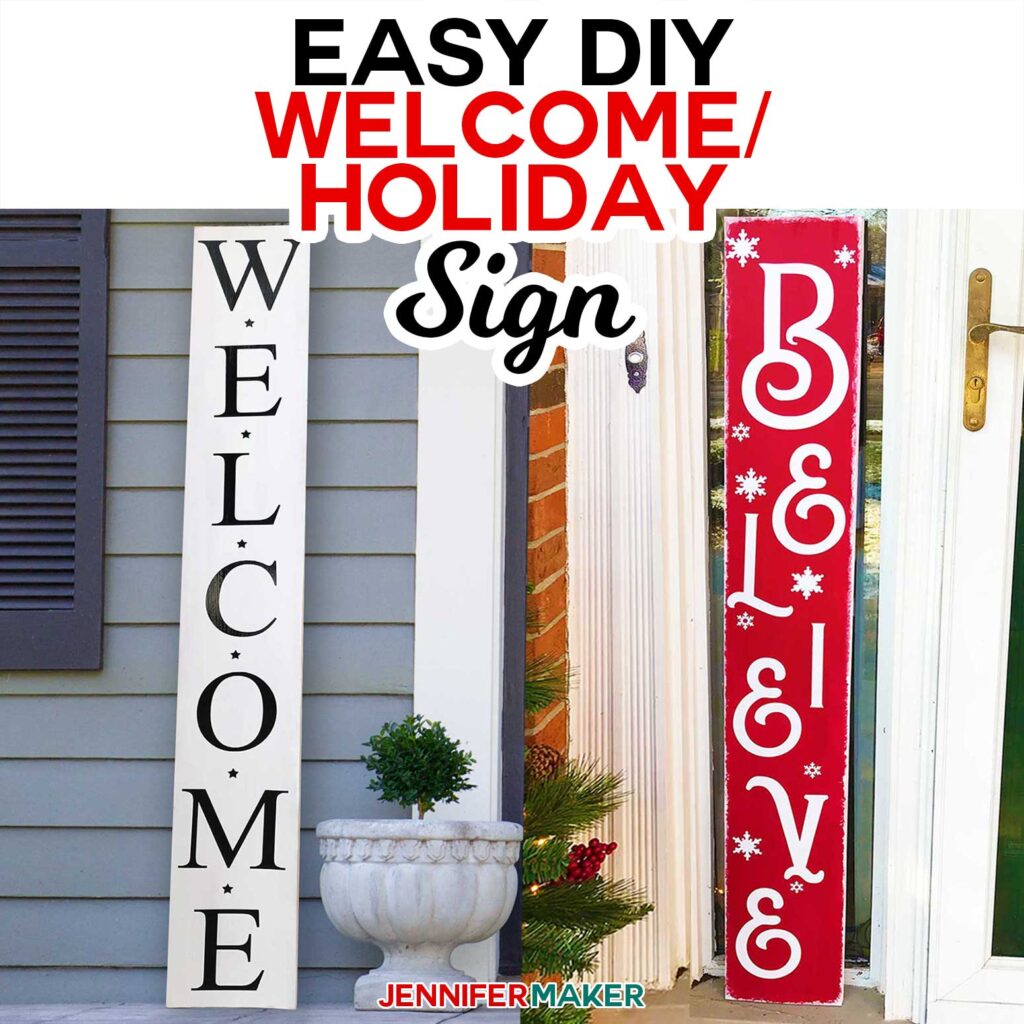 Christmas Countdown Sign
Christmas countdown signs are incredibly popular among families with small kids.
Etsy has plenty of them on sale (see here) and I can sell lots of sellers on My Facebook Marketplace during this time (October) of the year.
13. Christmas Day Countdown Sign By Jeniffer Maker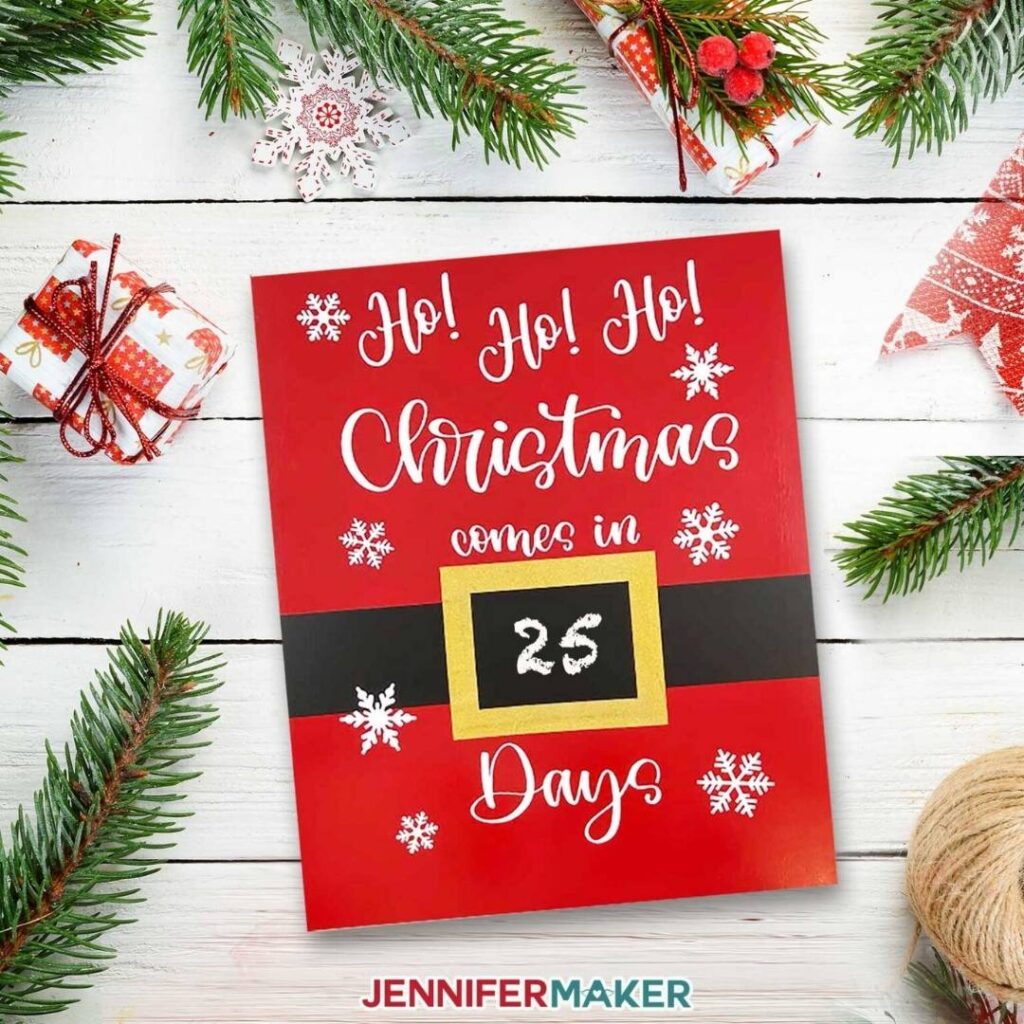 14. Personalized Christmas Countdown Sign With Cricut By Ameroonie Designs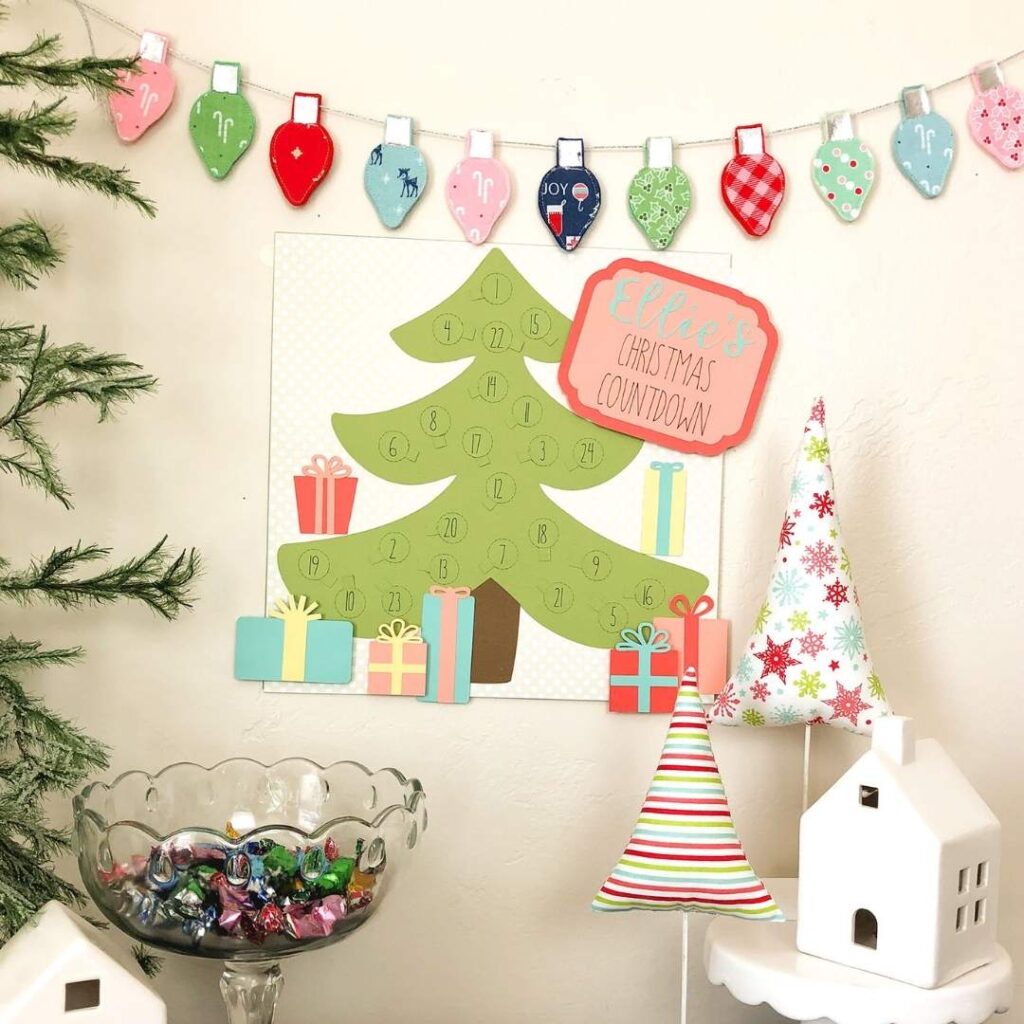 15. Holiday Angel Wings by Parties With A Cause
These holiday angel wings are really stunning. This Cricut Christmas craft is for you if you're a seasoned maker.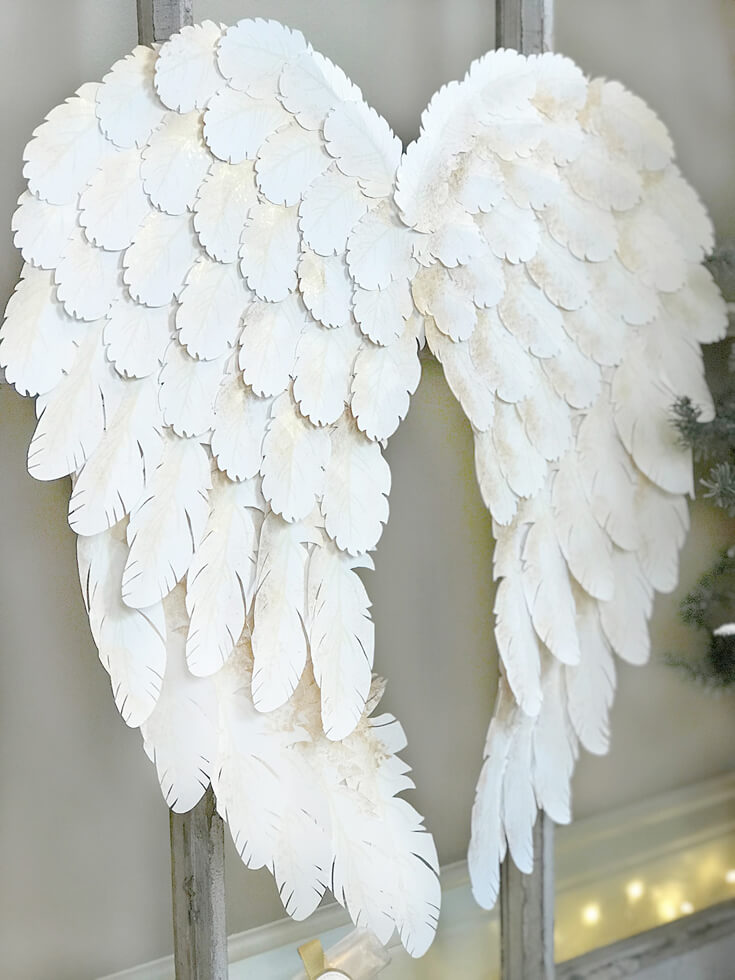 Mason jar Christmas crafts with Cricut
Mason jars are a crafter's best friend. They can be used for so many purposes – from storing holiday treats to making candles, and there's no limit to what you can do with them.
You can use your Cricut machine to create adorable DIY projects with mason jars and sell them at the craft fairs in your area.
16. Christmas Votive Holders By Crafts By Amanda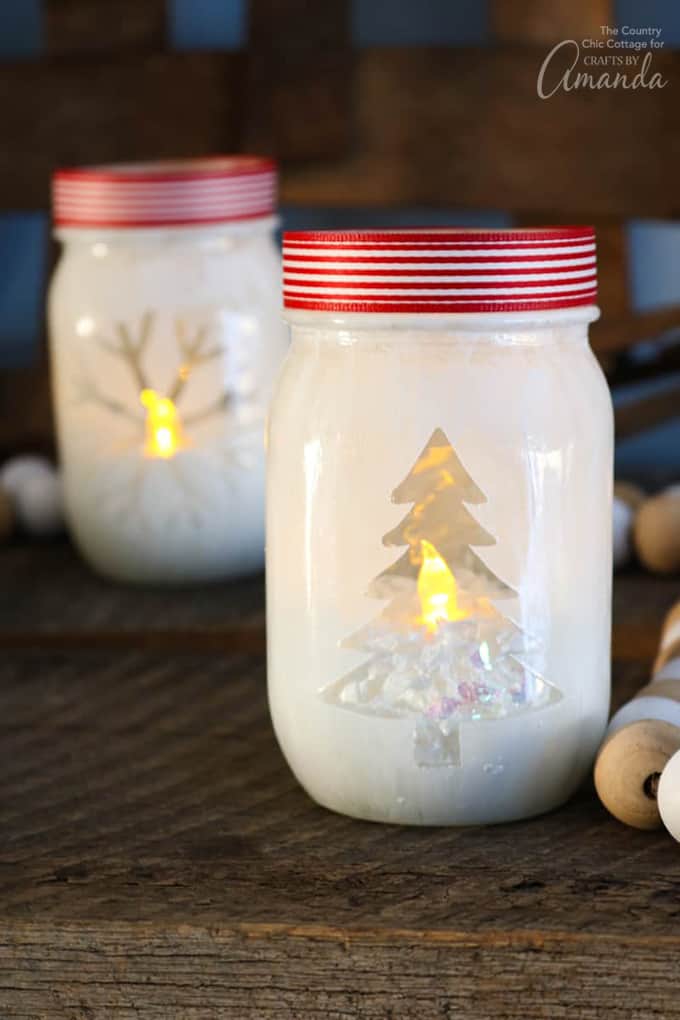 17. DIY Nativity Scene Made With Christmas Jars By The Country Chic Cottage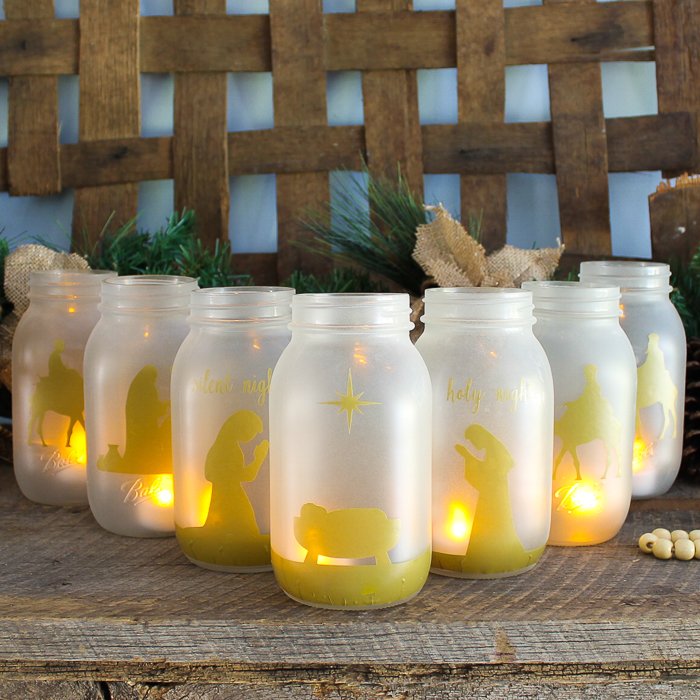 Farmhouse Painted Mason Jar Christmas Cricut Craft By Ruffles And Rainboots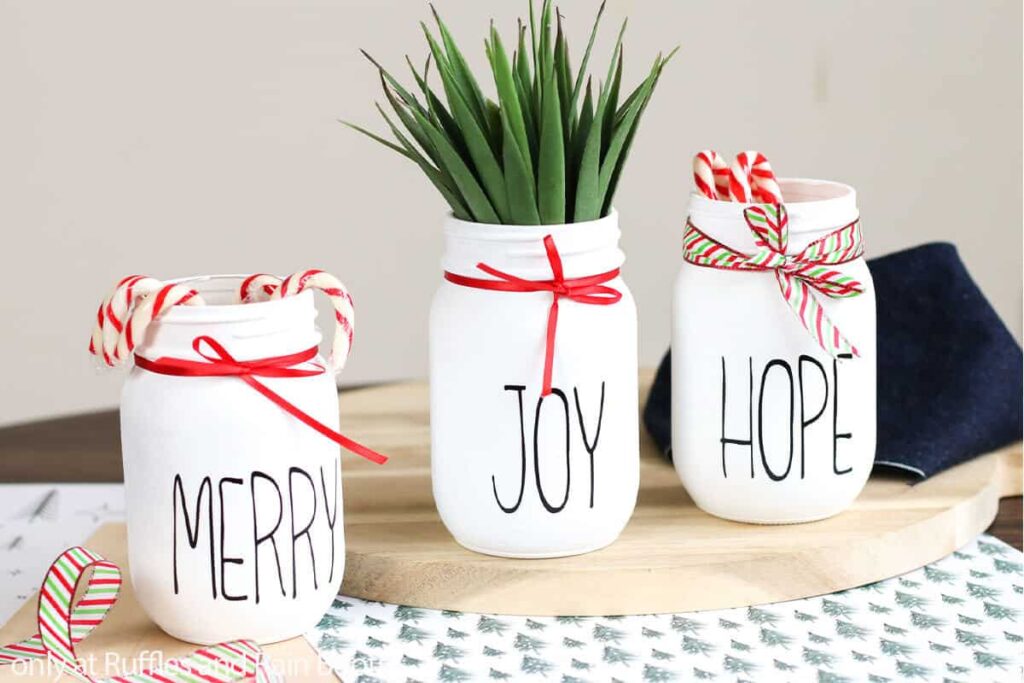 Christmas garments with cricut
There are several options for customizing tees and other accessories with the use of EasyPress.
You can make and sell personalized t-shirts, onesies, sweaters to sell to families on the lookout looking for gift ideas or like wearing matching apparel with their family over the holidays.
18. DIY Grinch Shirt By Simplistically Living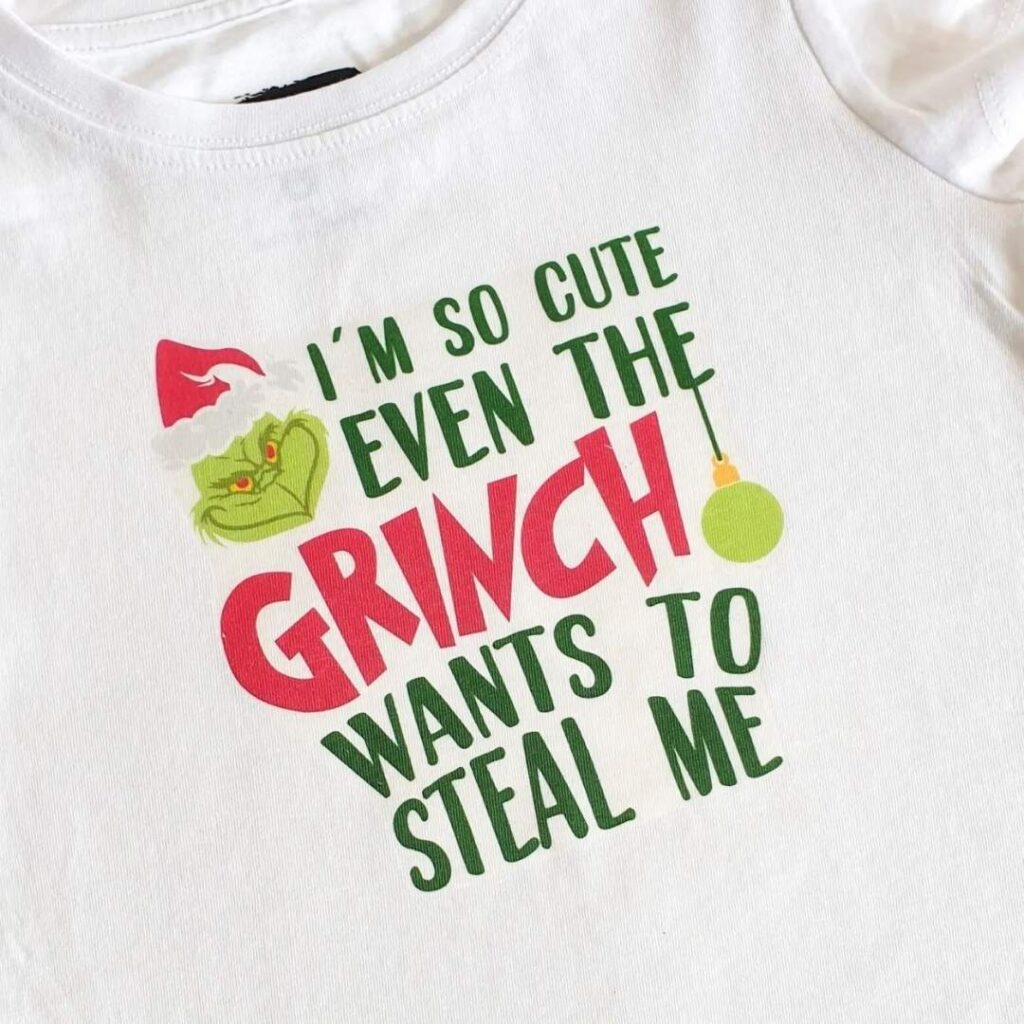 19. DIY Reindeer Ugly Christmas Sweater By Heather Handmade
Cricut Christmas Mug Ideas – Custom Tumblers & Cups
Coffee mugs and cute tumblers are holiday staple Cricut crafts to sell that will be popular for this holiday season too.
Cute but simple, these Cricut projects to sell can be created in just a few minutes with your Cricut machine so definitely consider adding these Cricut ideas to your list.
20. Elf Cam Mug By Intelligent Domestications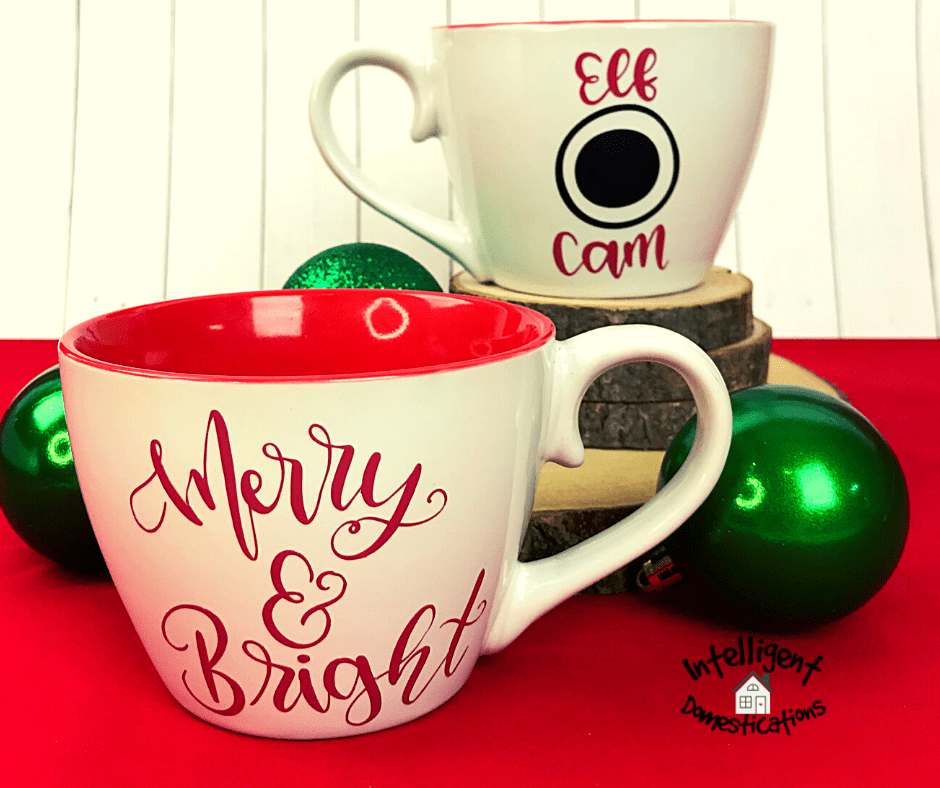 Here is another Cricut Coffee Mug Tutorial By Simple Made Pretty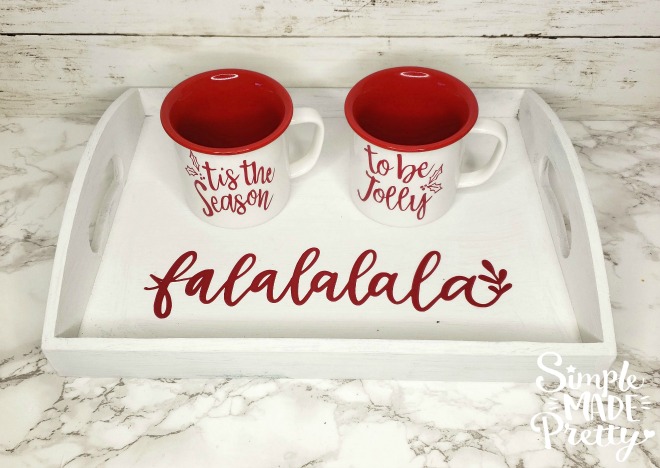 Creative Cricut DIY Holiday Gift Wrapping
If Cricut can assist you in designing customizable and memorable presents to sell, why not go the extra mile with Creative gift wrapping?
With Cricut, there is no limit to what can be created.
Holiday Gift Boxes
19. Cute Christmas House Gift Boxes By The Country Chic Cottage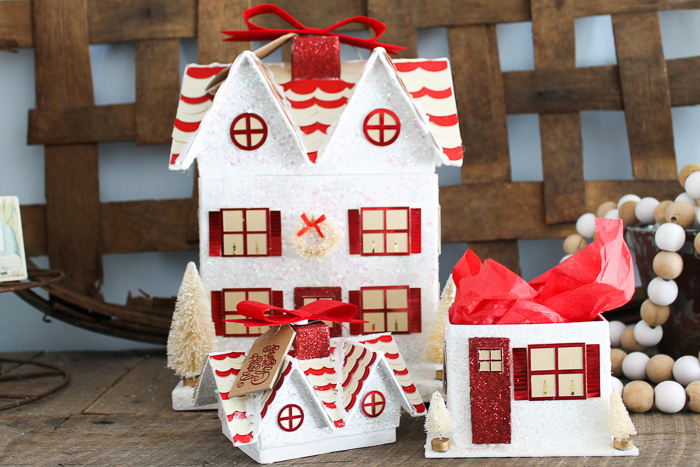 Holiday Gift Bags
20. Santa gift sac personalized with a child's name is one cute Cricut Craft that is sure to be loved by the kids.
Even if you don't offer customization, Cricut design space can help you create an elegant-looking reusable Christmas theme bag that can be completed in just a few steps.
If you are still in doubt about what to create this holiday season, add this Cricut craft idea to your list of Cricut projects you can make and sell this year.

Here is one tutorial on how to make personalized gift sacs with Cricut.
Cricut Made Christmas Gift Ideas to Sell
21. Personalized Fleece Blankets By The Soccer Mom Blog
A great Cricut Christmas gift idea and can easily be done vinyl heat transfer.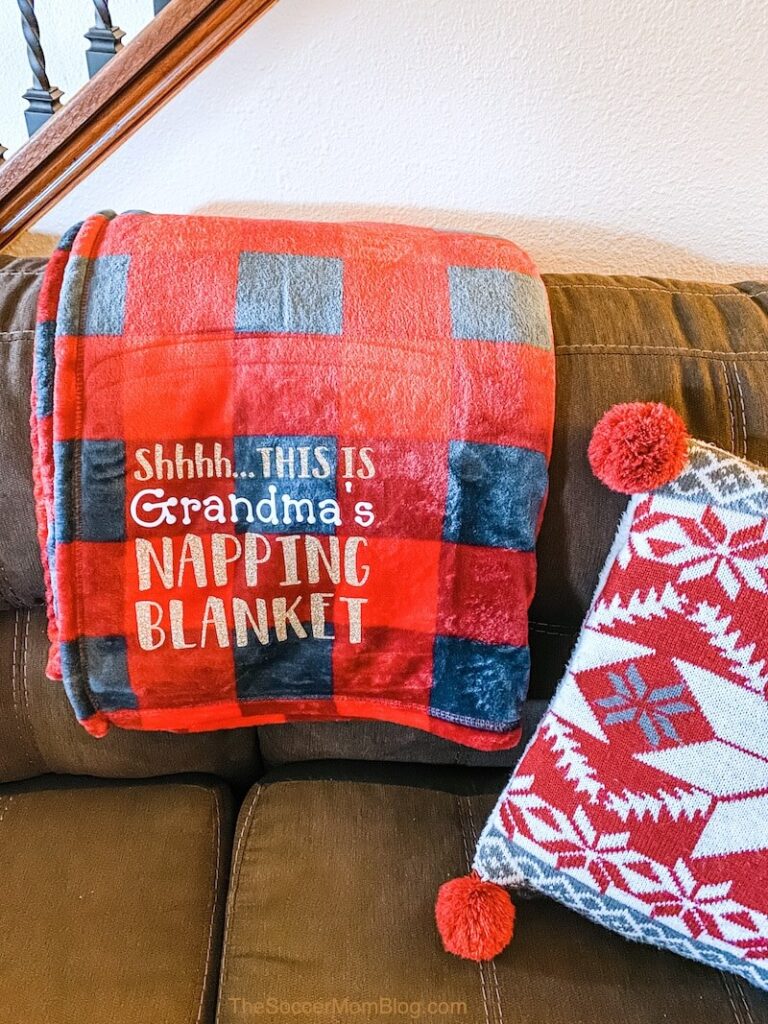 22. DIY Christmas Coasters with a Cricut By Swoodson Says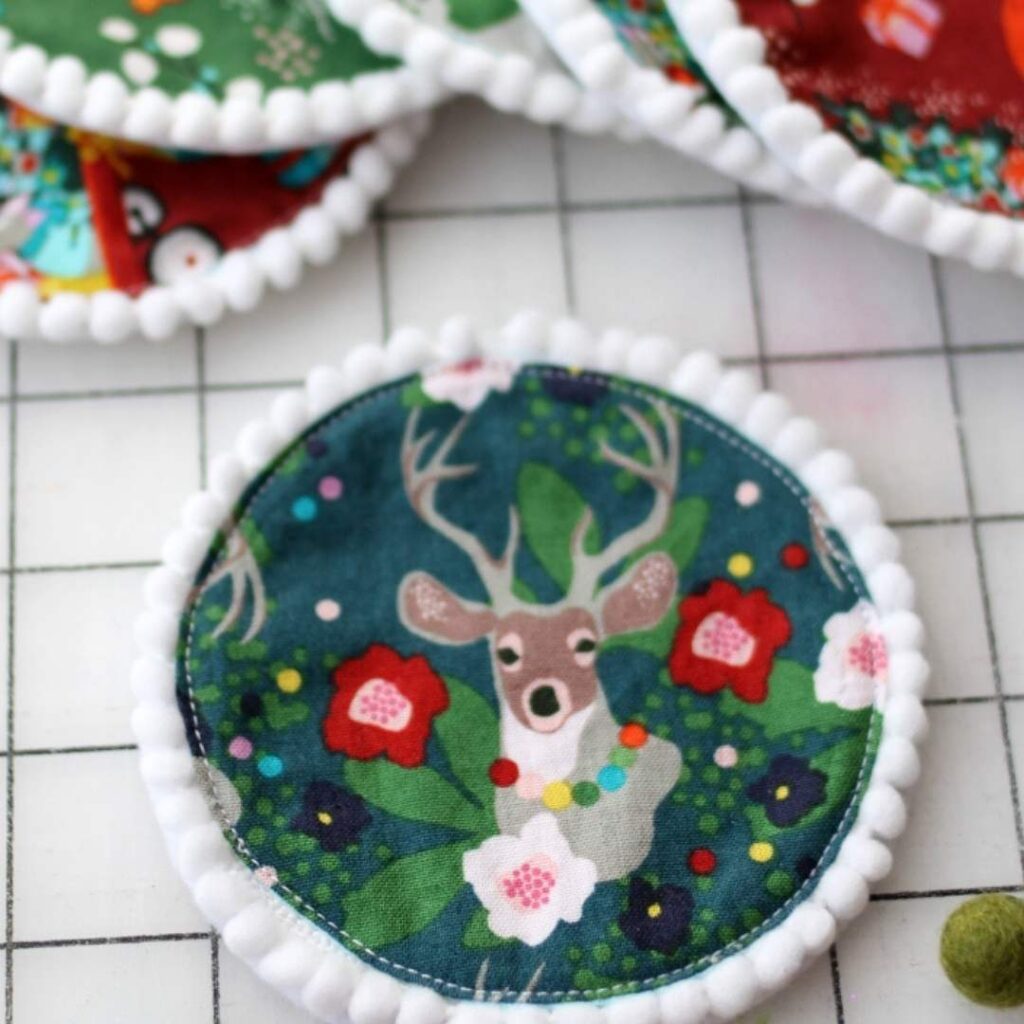 23. DIY Etched Casserole Dish By The Best Vinyl Cutters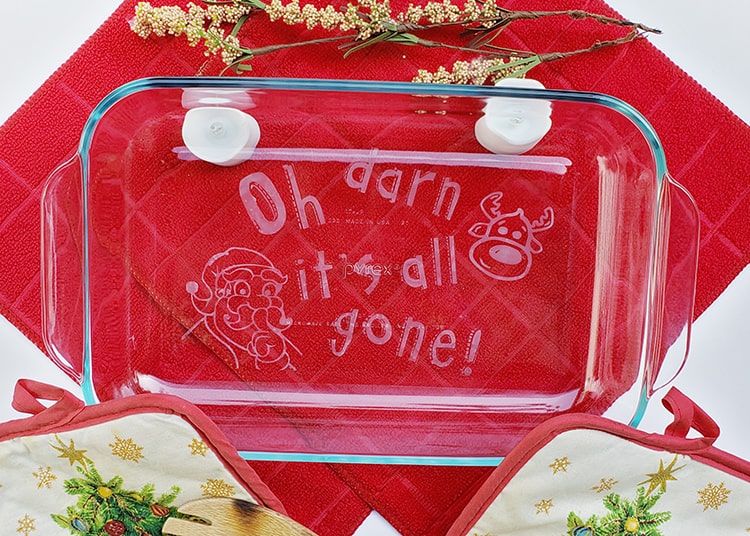 24. DIY Christmas Pot Holders With A Cricut By Angie Holden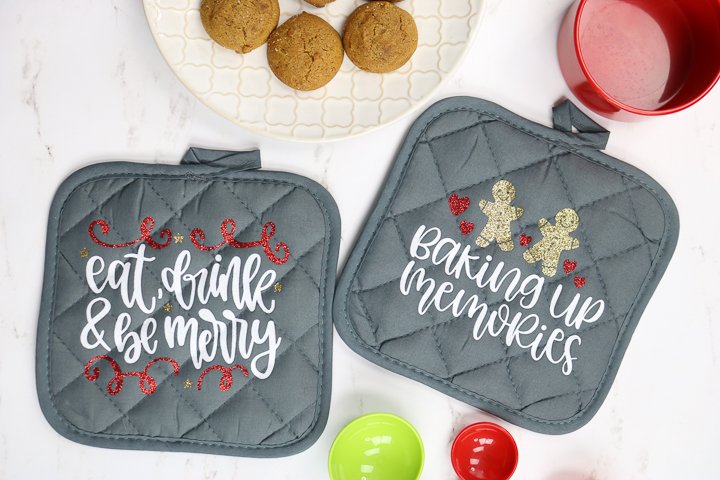 25. Personalized Christmas Eve Set By Artsy-Fartsy Mama
More Cricut Christmas Ideas to Sell
26. Christmas Tree Advent Calendar By Jennifer Maker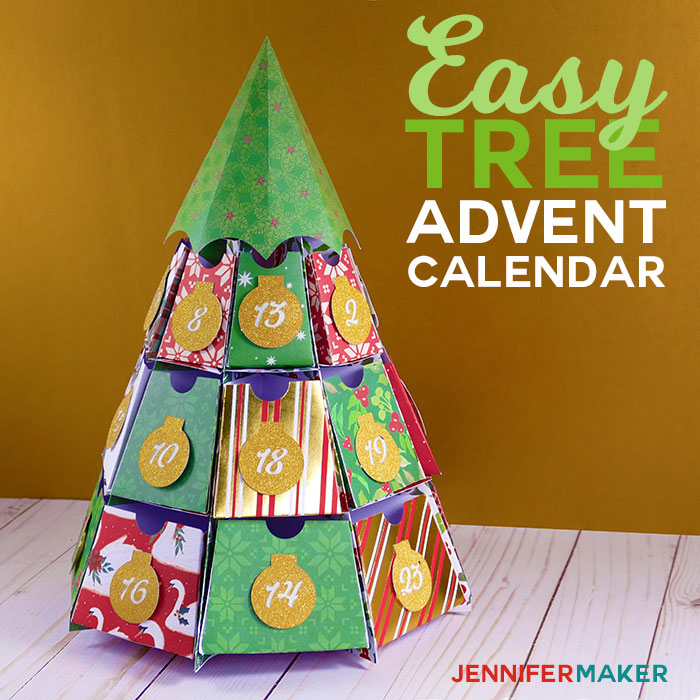 27. Cricut Christmas Stockings By Polka Dot Chair
These Christmas Stockings are undoubtedly very cute and so easy to make with Cricut.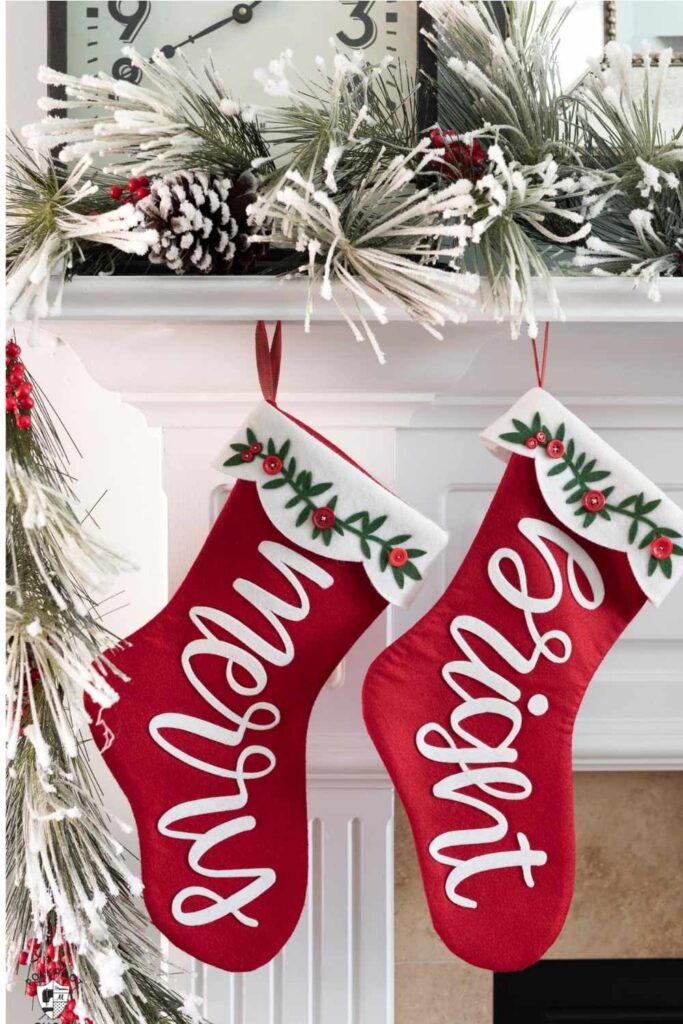 Digital Christmas Products You Can Make And Sell For Cricut Users
If you are good at drawing, graphic designing, or have any other artistic skill, you can also make digital downloadable Christmas Cricut digital files to sell to Cricut crafters.
Crafters who want to create any of the projects listed (or similar) above need design files in the form of SVG files for their Cricut. Cricut files are among the best-selling digital downloads on Etsy.

Just have a look at Etsy, there are so many shops selling these files for profit. And the best part is that these are digital downloads that you create once and sell for years for passive income.
Here are some of the digital Cricut Christmas ideas to sell:
28. Christmas Graphics and design patterns for Cricut like ornaments, door hangers, cups, Chocolate Lollipop Holder, etc.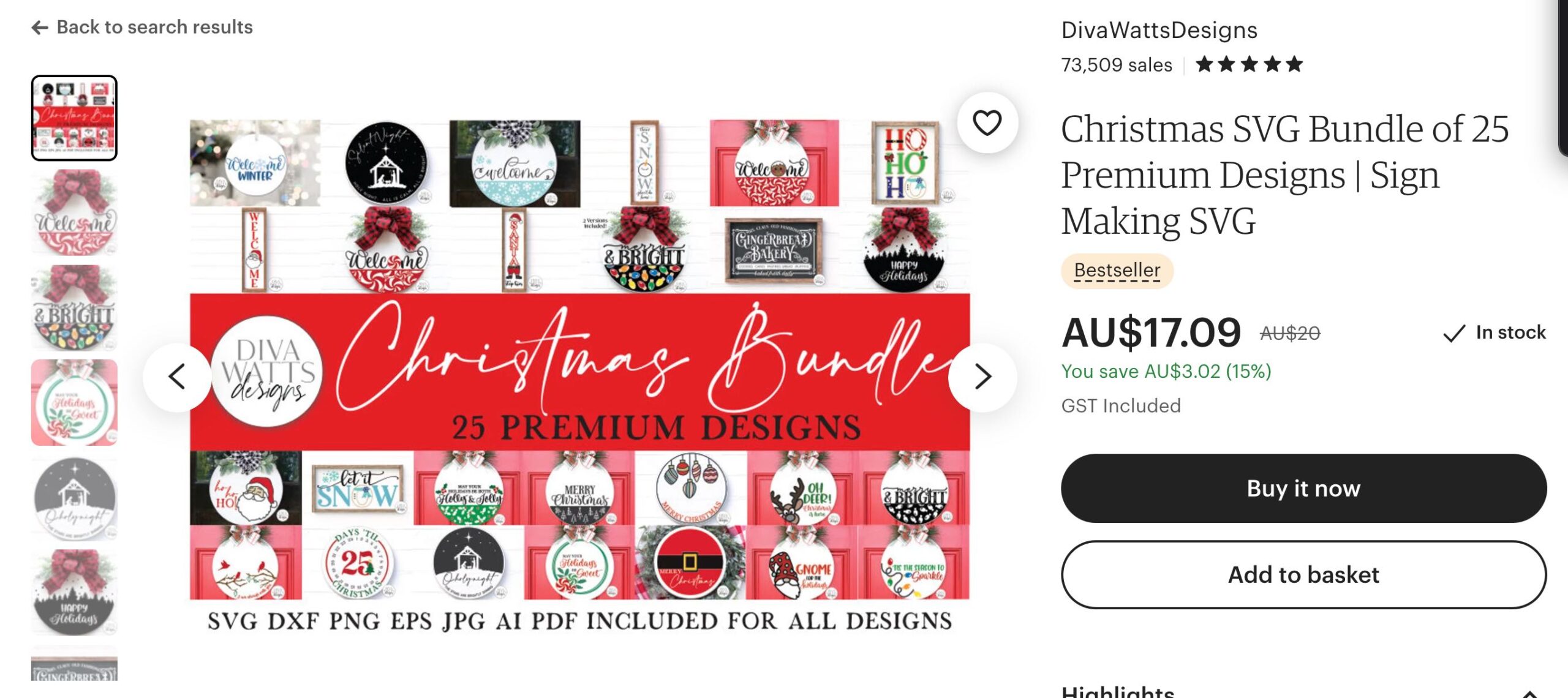 29. Christmas Phrases And Quotes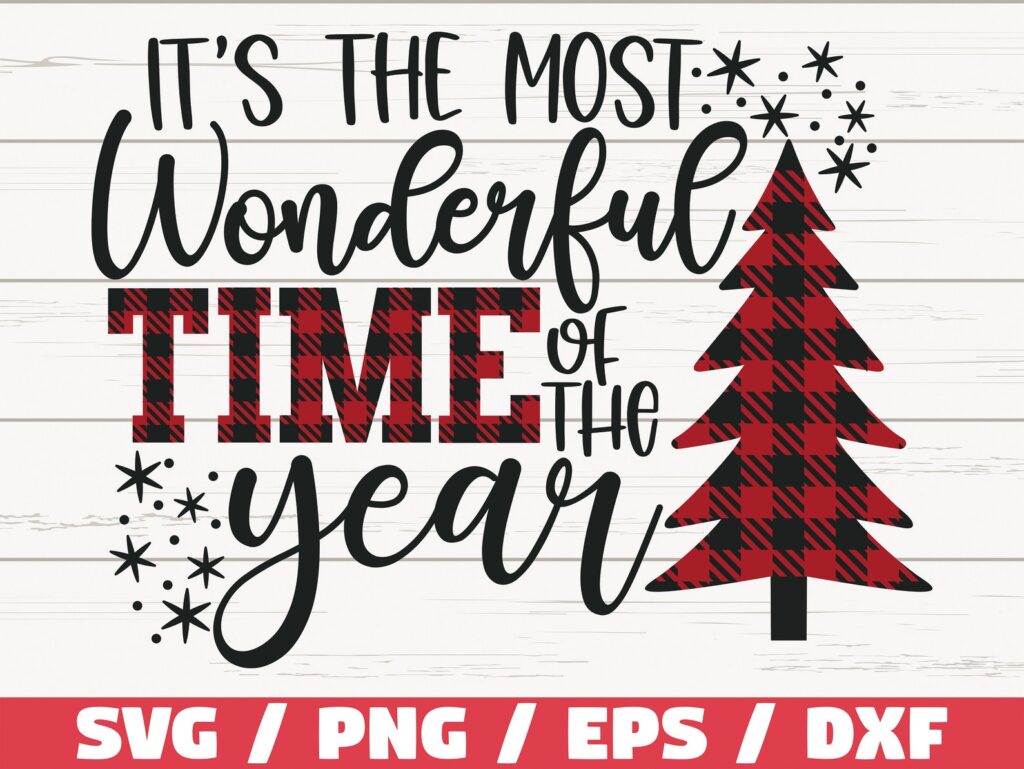 30. Cricut Christmas Fonts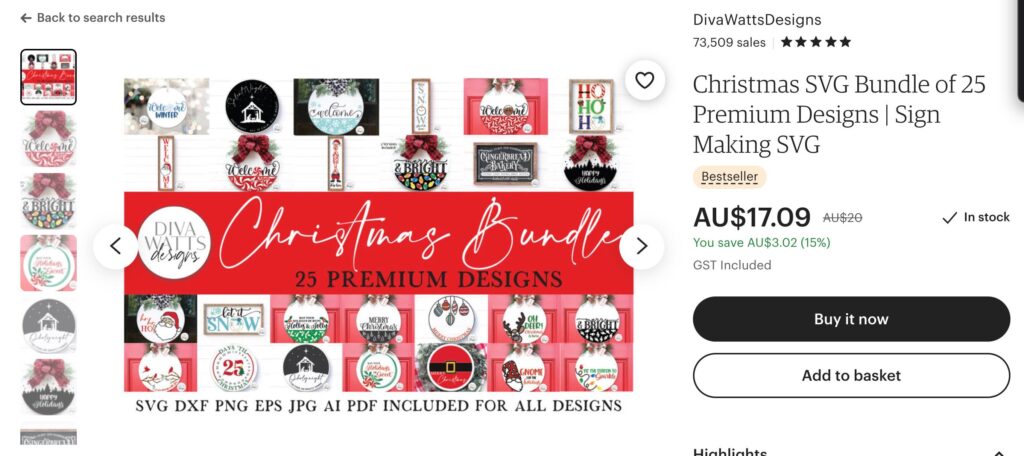 Christmas Jewelry With Cricut
Jewelry is one the most popular and profitable crafts to make and sell and holiday jewelry is no exception to this.
You can make and sell beautiful jewelry items with your Cricut machine and get into this profitable niche.
If you want to put your Cricut machine to work and sell Christmas jewelry, below are some Cricut jewelry ideas for you.
31. DIY Santa Candy Cane Earrings By Amy Romeu
These faux leather earrings are absolutely gorgeous, and she has many jewelry-making tutorials you may want to check out.
Ready To Make Your Best selling Cricut Christmas Crafts To Sell?
Cricut is one of the best machines available for making customized products.
As I mentioned at the start of this post – customization is the key to Cricut, and so is for you to stand out from the rest of the crowd. You can easily scale your Cricut hobby into a profitable side hustle as the market is HUGE.
According to a recent report, the personalized gifts market is expected to grow annually at the rate of 5.83% and will have an estimated value of 38.66 billion dollars by 2027.
So it's better to put your Cricut to work!
I hope that my blog post on Cricut Christmas ideas to sell has inspired you to explore the possibilities of Cricut and sparked your creativity to create amazing Cricut holiday crafts.
More DIY Christmas Crafts to Sell You Might Like
More DIY money making Crafts Ideas You Might Like