Discover irresistible Easy Bake Sale Treats – recipe ideas that will sell out fast! We've gathered the most delectable and easy-to-make options to help you maximize your fundraising.
In this blog post, you'll find our handpicked easy bake sale recipes and ideas, offering the perfect balance of simplicity and deliciousness.
One of the best ways to raise money for a cause is to have a bake sale and it's something that you can easily put together with the help of others.
You often see bake sales during the summer and fall months while churches, sports teams, and other organizations try to raise money for different events or various supplies that may be needed. 
If you are planning an upcoming bake sale, we have some delicious and easy bake sale treats that you can make for the cause.
We've included the traditional bake sale goodies to a few that are a little more unique.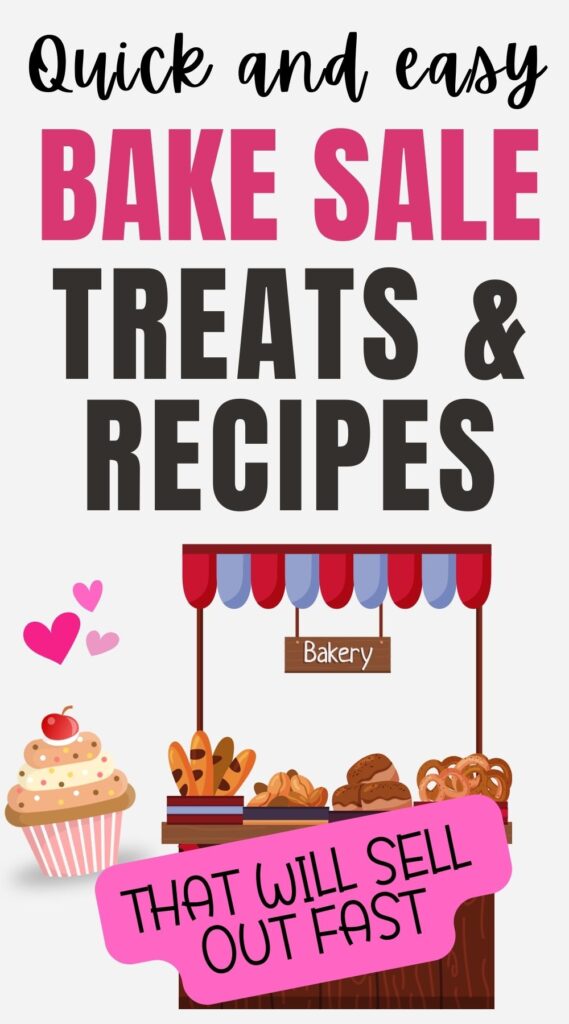 Related Reading
Easy things to make and sell from home
Easy Bake Sale Treats and Recipe ideas
Strawberry Jam Cookies
This easy bake sale treat idea is easy to make vanilla thumbprint cookies are filled with a delicious strawberry jam. They're perfect for bake sales and fundraisers because they'll be such a hit!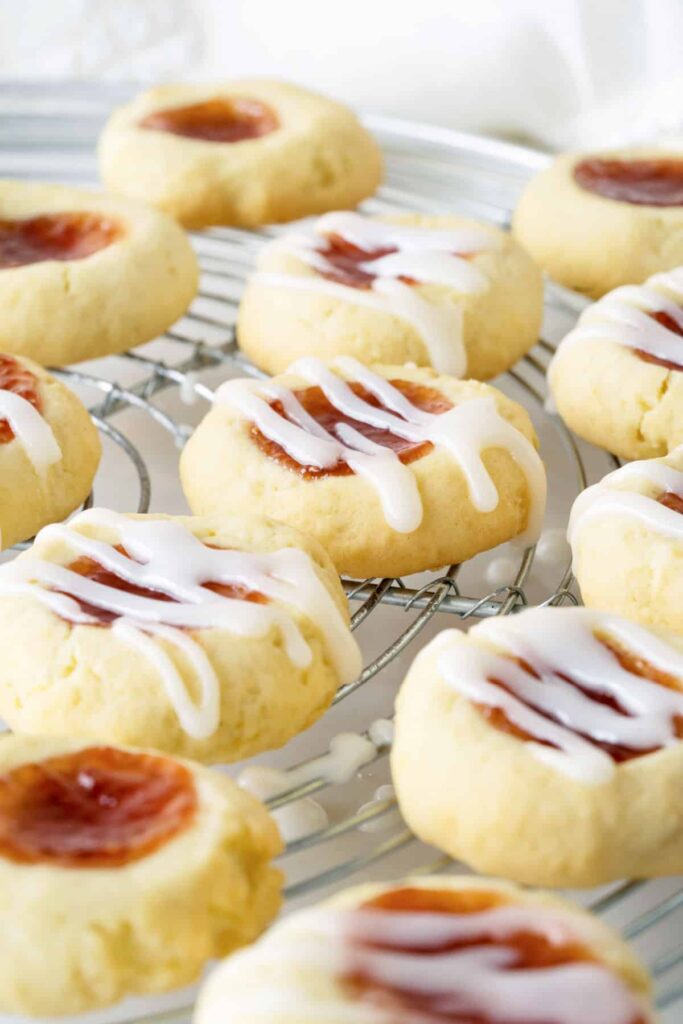 Cracker Toffee
A simple but delicious treat that you can serve up for bake sales or fundraisers! This cracker toffee is a mouthwatering treat that's made with crackers, chocolate, brown sugar, and butter.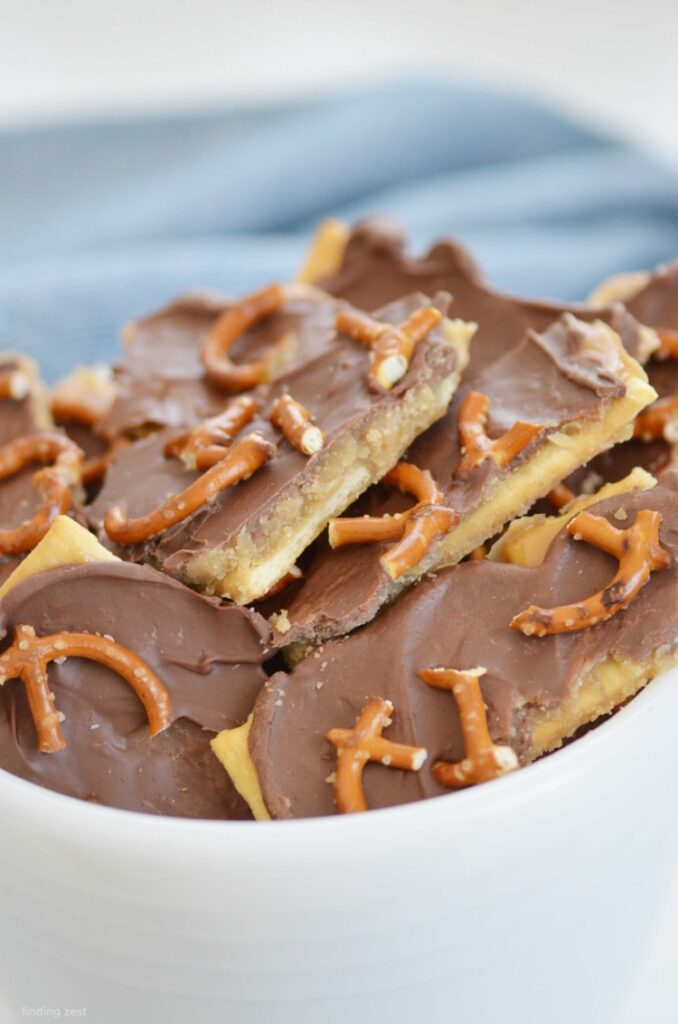 Popcorn Balls
What a cute and easy bake sale idea! Add something fun to the bake sale table with these easy to make popcorn balls. These are a treat that kids and adults can enjoy so they will be pretty popular at any bake sale.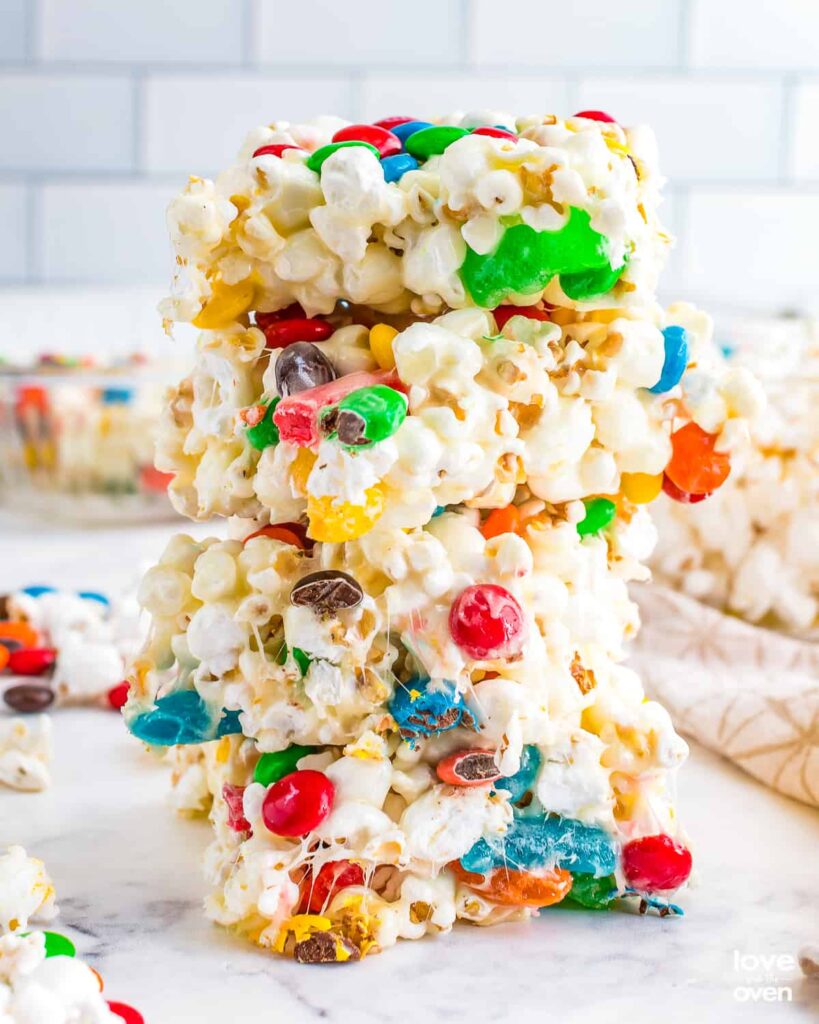 Fruity Pebbles Treats
Fruity Pebbles Treats are thick, chewy, and deliciously gooey cereal treats. Take your marshmallow crispy treats to the next level with this fruity flavor packed dessert.
Magical Rainbow Rice Crispy Treats
These bake sale treats are a vibrant and delightful twist on the classic Rice Krispie Treats! These no-bake cereal bars are not only colorful but also incredibly simple to whip up in no time!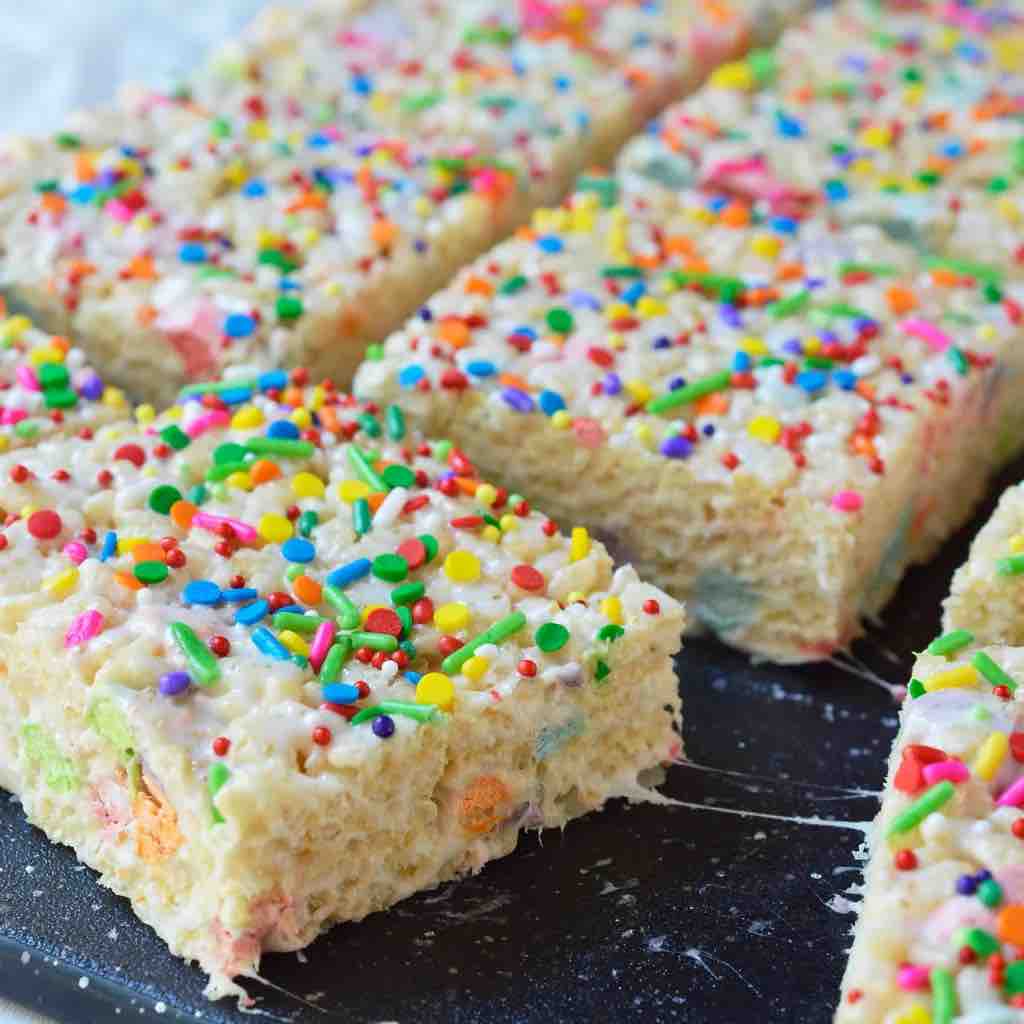 Sprinkle Funfetti Cookies
These Sprinkle Funfetti Cookies are filled with white chocolate and baked so they're still soft in the middle.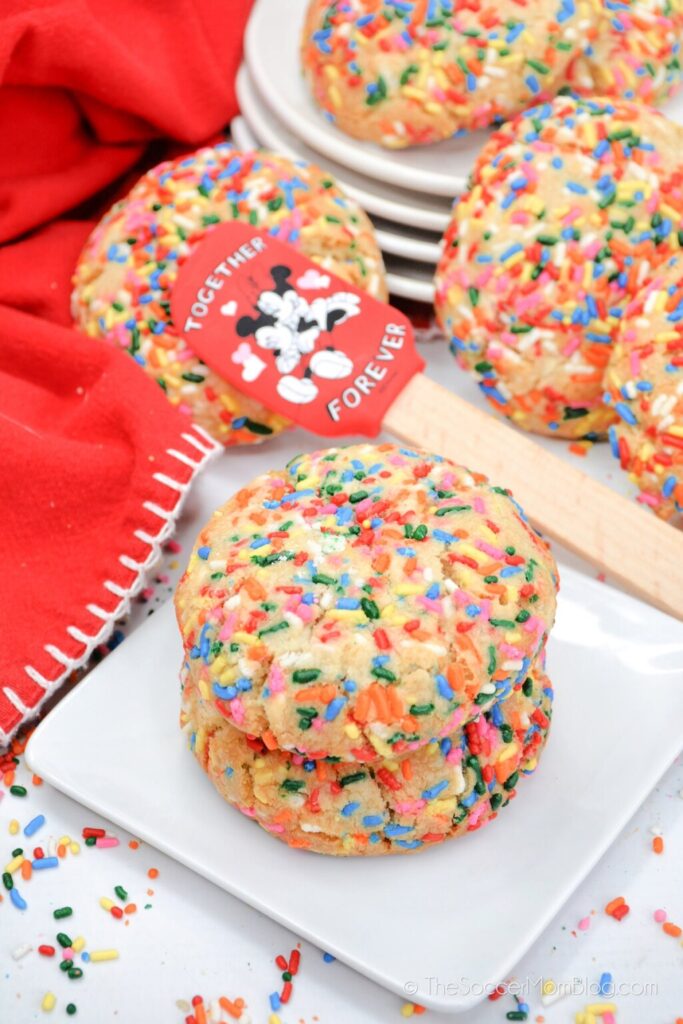 Cookie Dough Bars
Indulge in these irresistible cookie dough bars, packed with edible cookie dough, chocolate chips, and M&M's, all crowned with an extra layer of chocolate and candy.
This delightful and surprising quick bake sale recipe comes together in minutes and disappears even faster.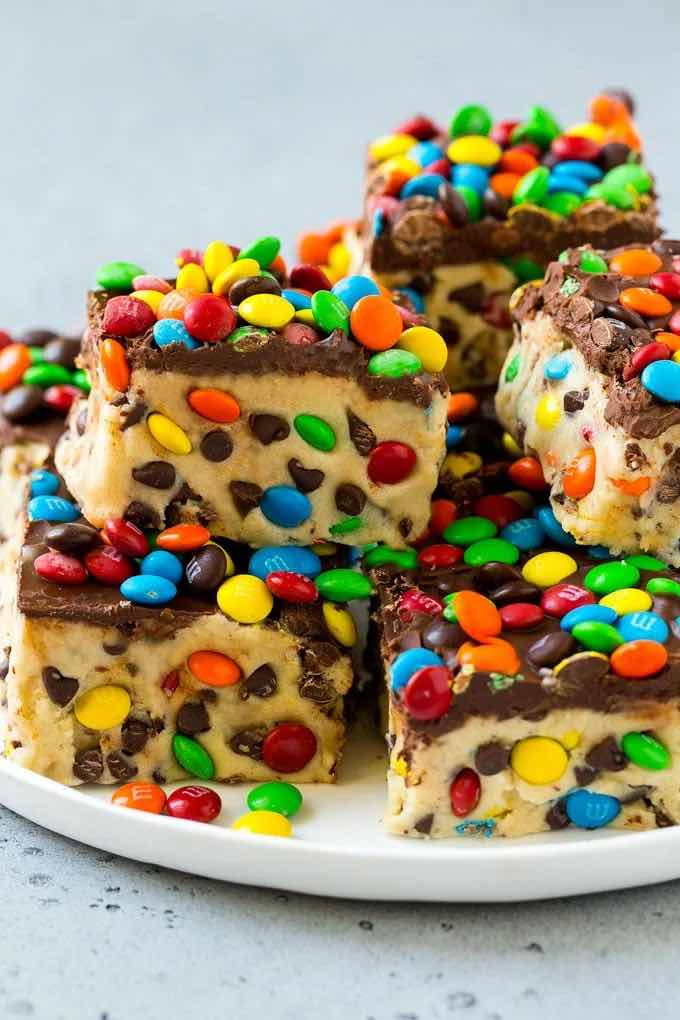 Vegan funfetti protein bites
These delightful treats are a scrumptious no-bake snack that truly captures the flavor of enjoying cake batter straight from the mixing bowl! Perfect for easy bake sale idea.
Ice Cream Cone Cupcakes
Ice Cream Cone Cupcakes for bake sales are a crowd-pleaser enjoyed by both kids and adults!
These cupcakes are made by pouring cake batter into ice cream cones and baking them, creating a convenient and adorable treat. You can customize them with frosting, whipped cream, or even a scoop of ice cream on top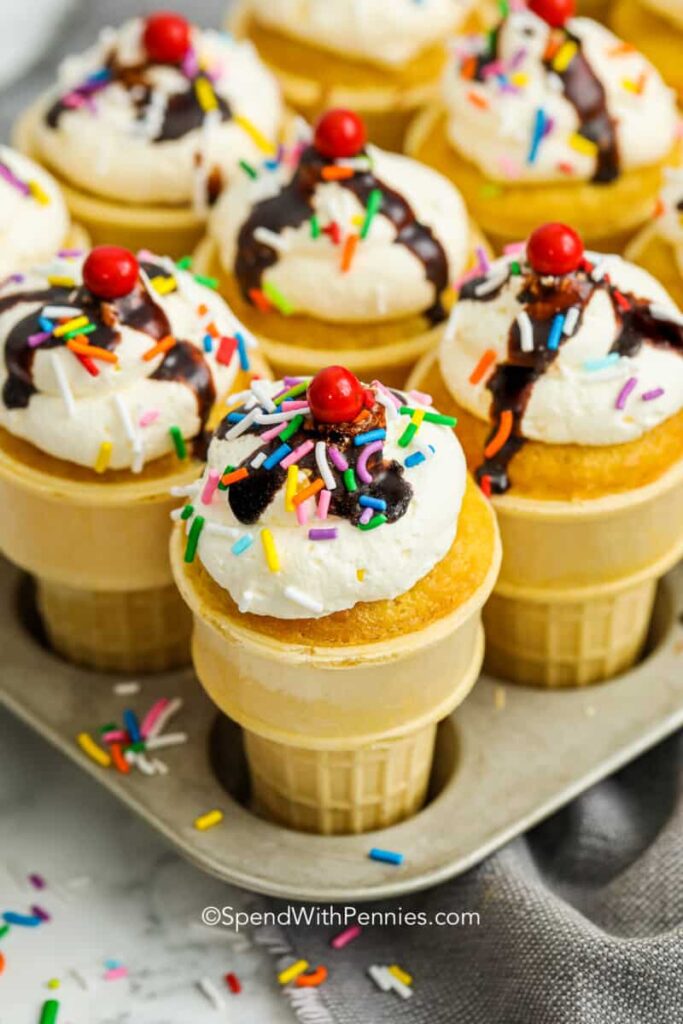 Oreo rice krispy treats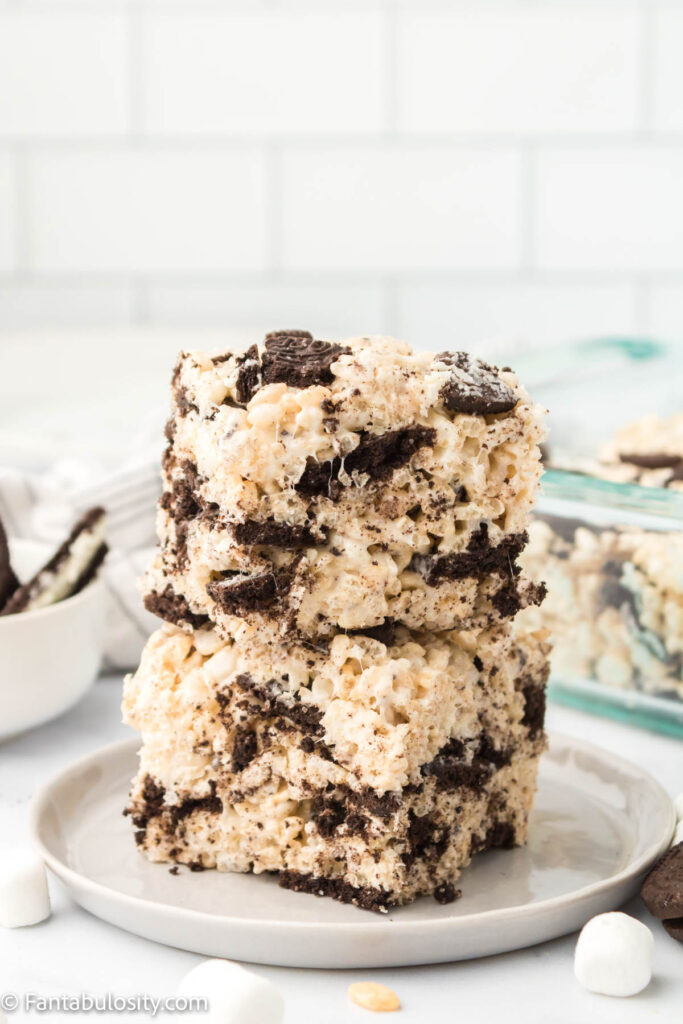 M&M Cookie Bars
Made with just 2 ingredients, these M&M cookie bars are sure to be a hit and they always go fast at bake sales.
The secret to making these so quickly… use premade cookie dough purchased from the store! Saves a lot of time!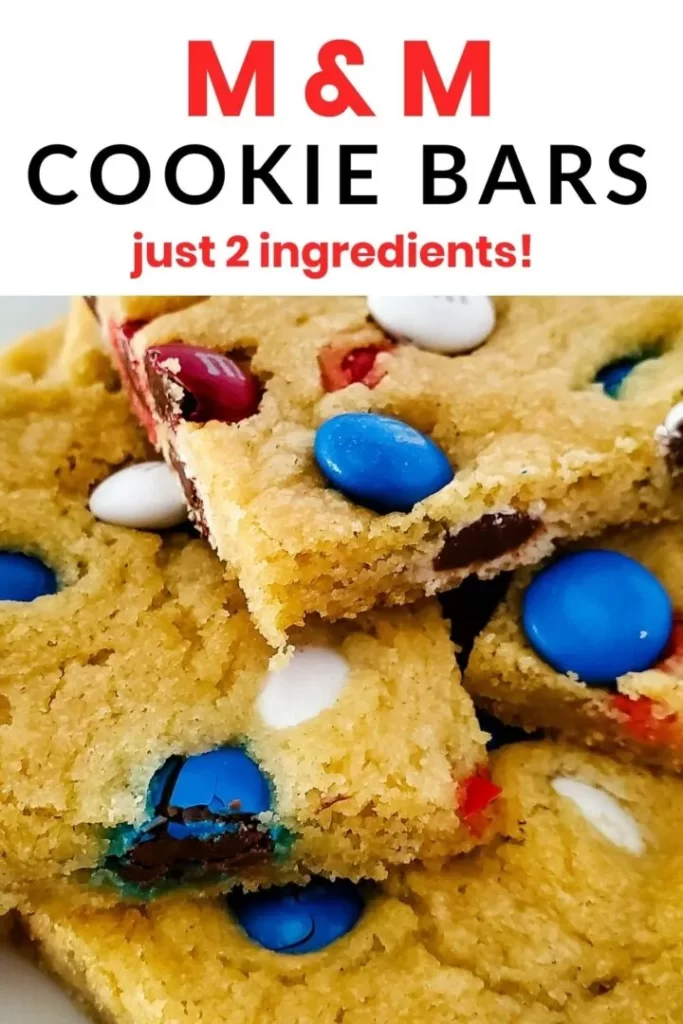 Peppermint Brownie Bites
Cake mix is used to create these tasty peppermint brownie bites for an easy and quick treat you can whip up in no time. They're great for bake sales and fundraisers.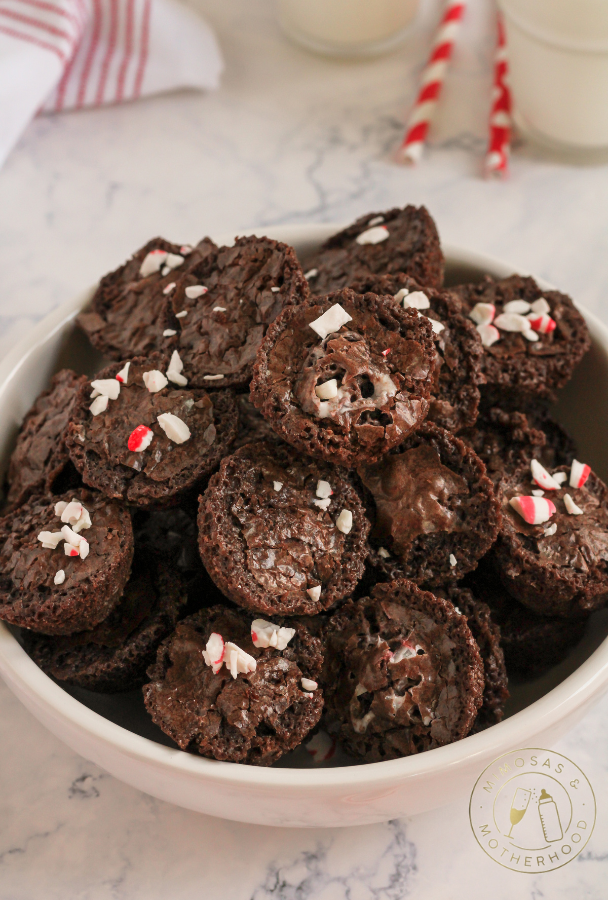 Peach Pie Turnovers
A simple dessert or breakfast item that's made with peach pie filling and jumbo biscuits! If you are looking for an easy bake sale treat that's also delicious, you can't go wrong with this each turnover recipe.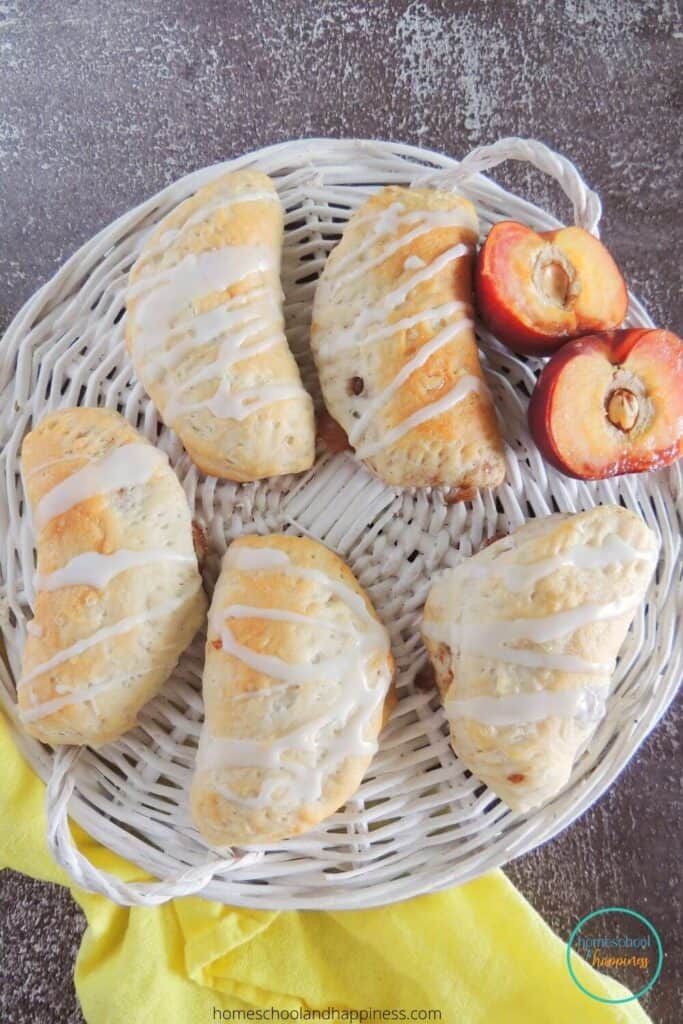 S'mores No Bake Cookies
These no bake cookies are easy to make and delicious. The "cookie" part of the treat is made from wheat crackers! Combine those with some marshmallow fluff, chocolate chips, and coconut oil and you have a tasty treat to sell.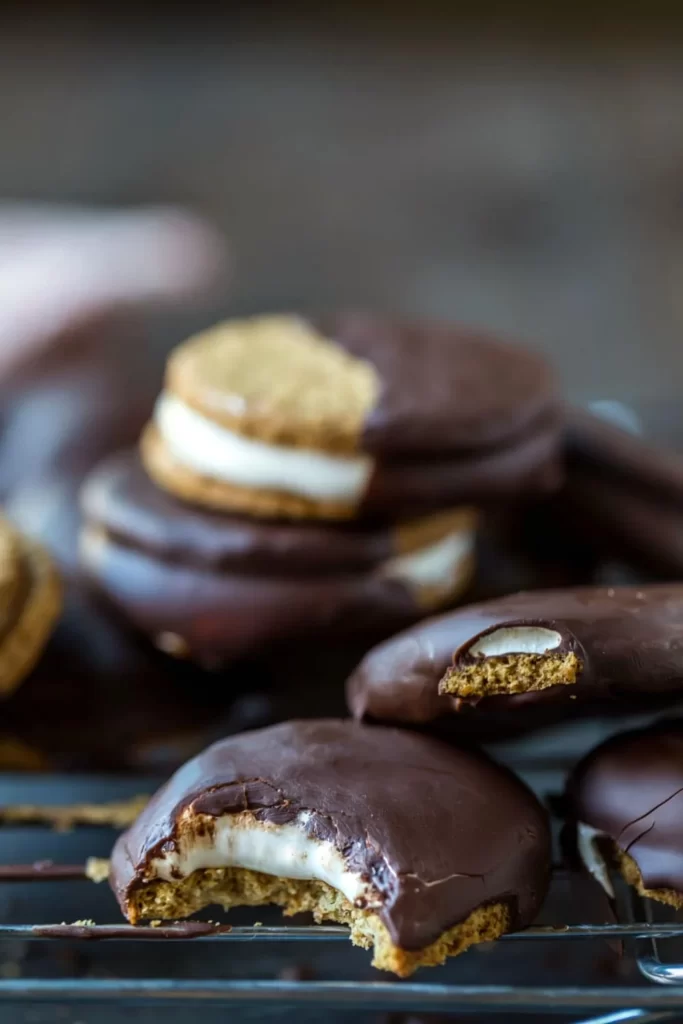 Strawberry Milkshake Cookies
Made with strawberry Jello, these flavorful and unique cookies are great for bake sales when you need something to stand out. Each bite will taste like you're enjoying a strawberry milkshake.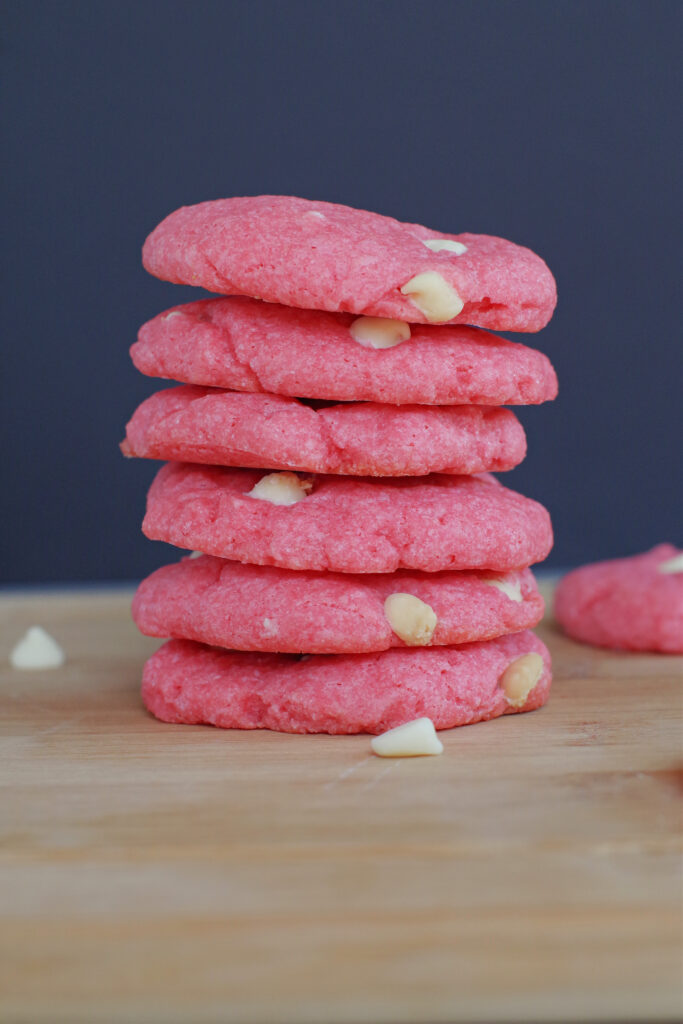 Nutella Muddy Buddies
Make these Nutella peanut butter muddy buddies and then place a few cups into a baggie to sell. You can choose colorful and decorated bags or go with a simple Ziplock bag with the listed ingredients and name of the treat.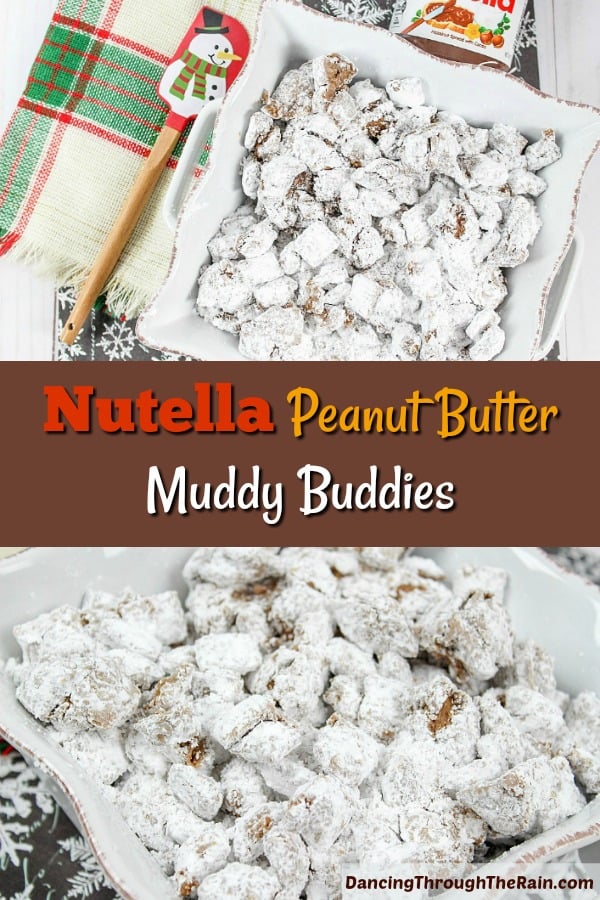 Brown Butter Rice Krispie Treats
You can never go wrong with offering some soft and gooey rice Krispie treats at a bake sale. These rice Krispie treats are made with a brown butter for a more flavorful taste.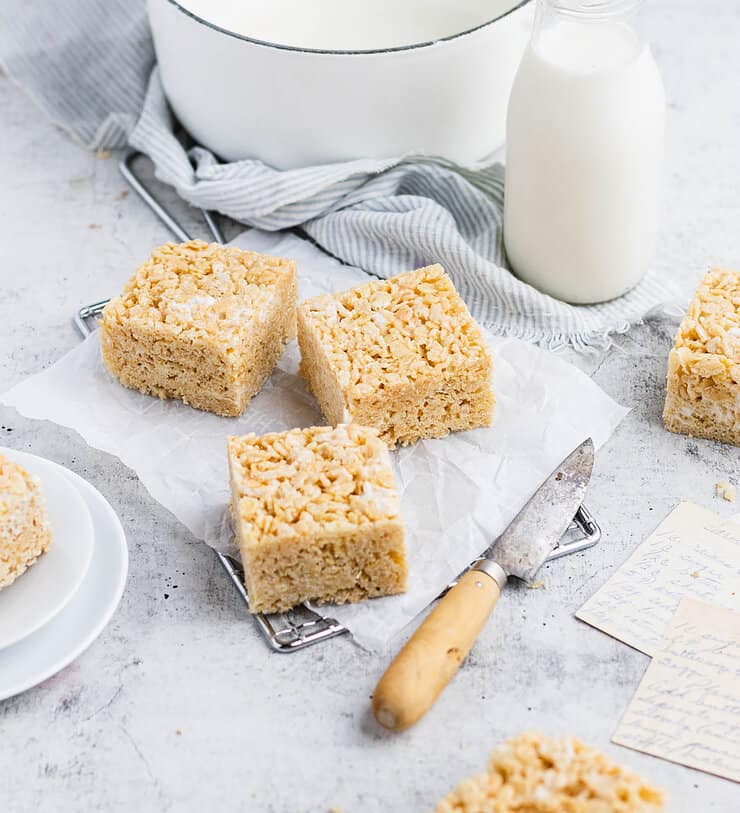 Iced Lemon Half Pound Cake
You'll often find a good variety of different breads and loaf cakes at bake sales. This flavorful lemon pound cake will be a great addition to any bake sale or fundraiser.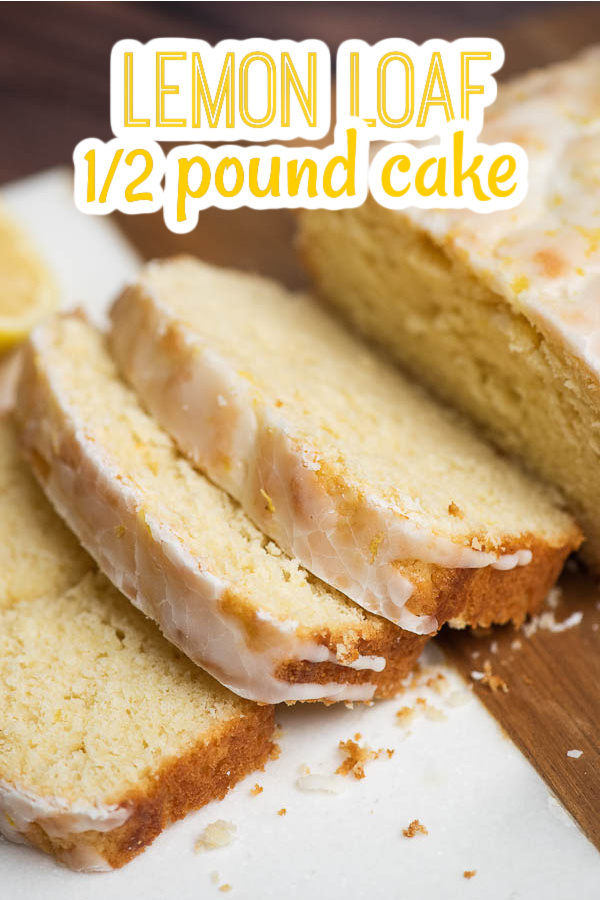 Caramel Puff Corn
Made without nuts, this caramel puff corn is an alternative to traditional caramel corn. It's also an easy snack that you can sell at bake sales. Make a batch and place a few cups into a baggie for shoppers.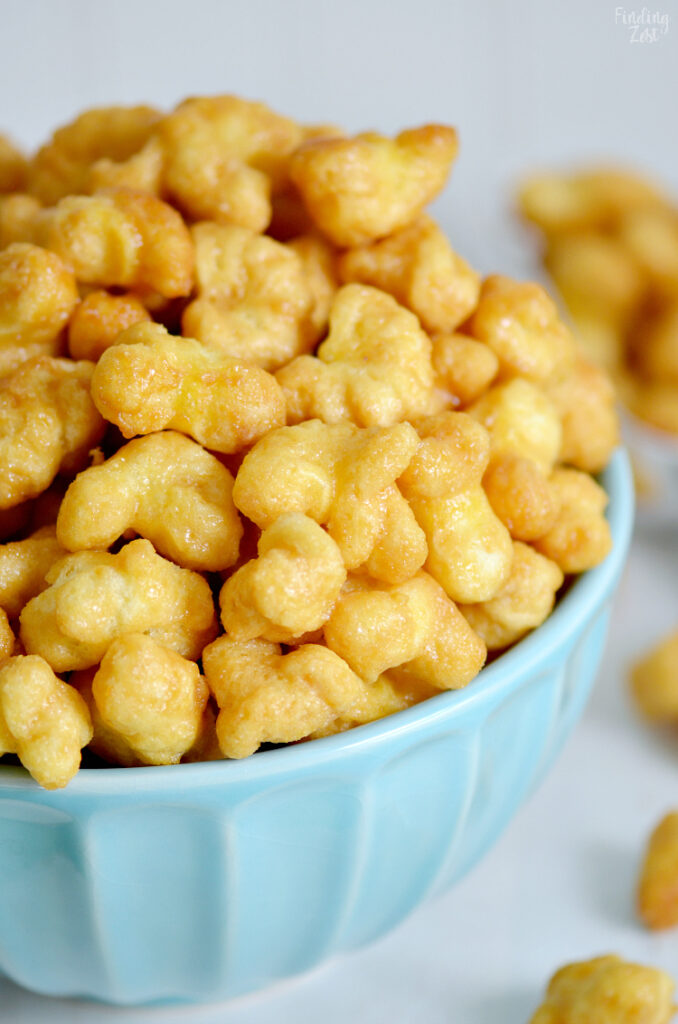 7 Layer Bars
Another popular bake sale treat that you'll find at just about every bake sale is these 7 layer bars. They are an easy dessert that you can put together, and they usually go pretty quickly!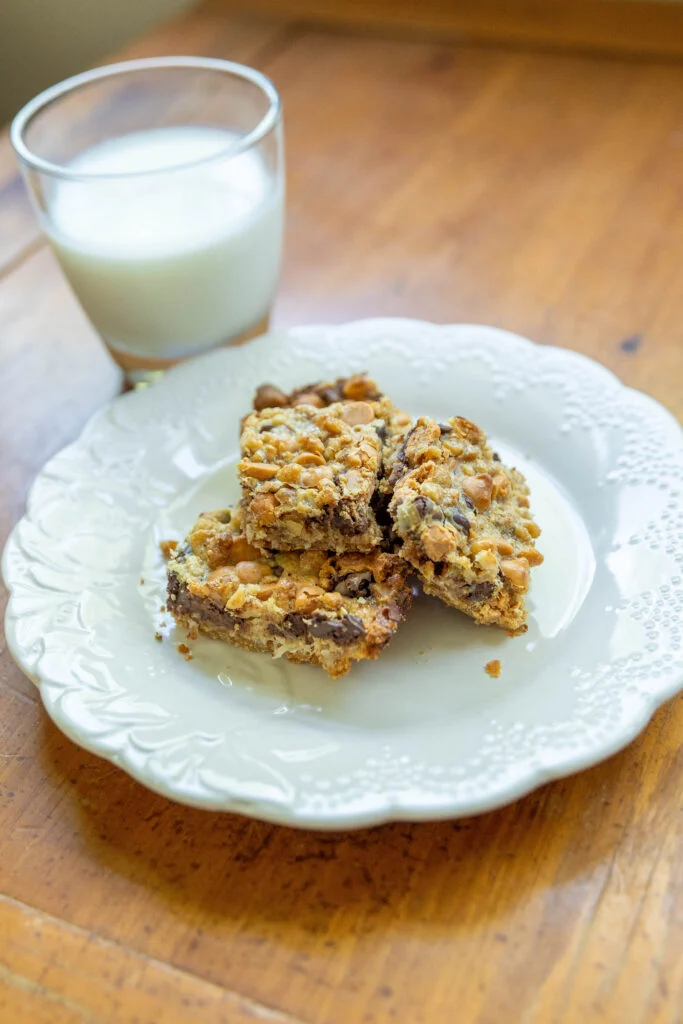 Pumpkin Cake Mix Cookies
If you're hosting a bake sale in the fall, these pumpkin cookies are a must. The recipe uses a pumpkin cake mix to make the recipe simple and easy to make.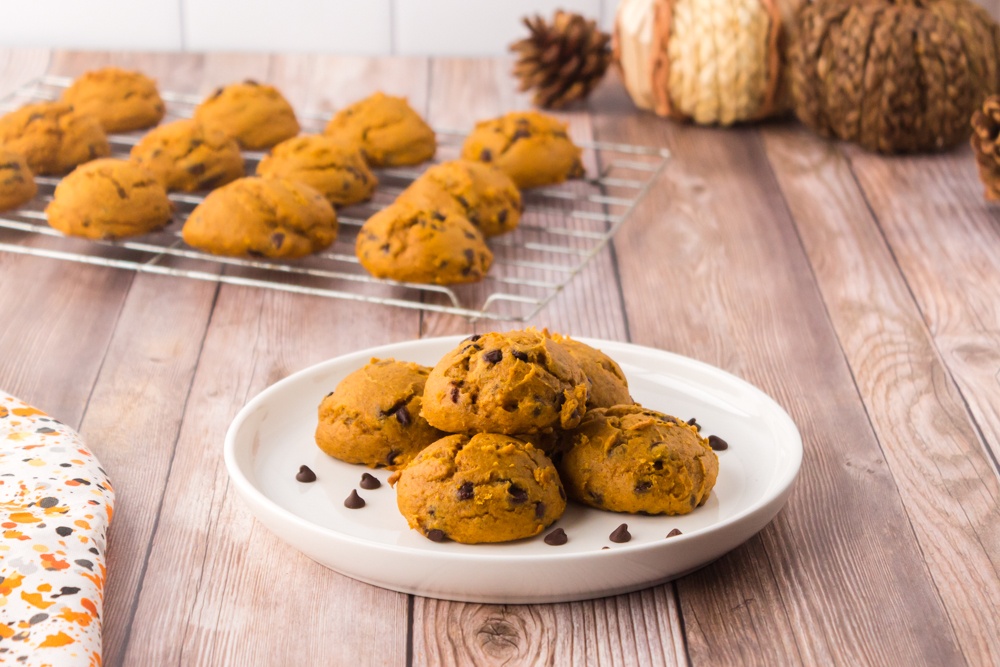 Brookies
Who can resist the combination of cookies and brownies when it comes to dessert? This easy to make treat combines both to create a delicious "brookie" you can sell.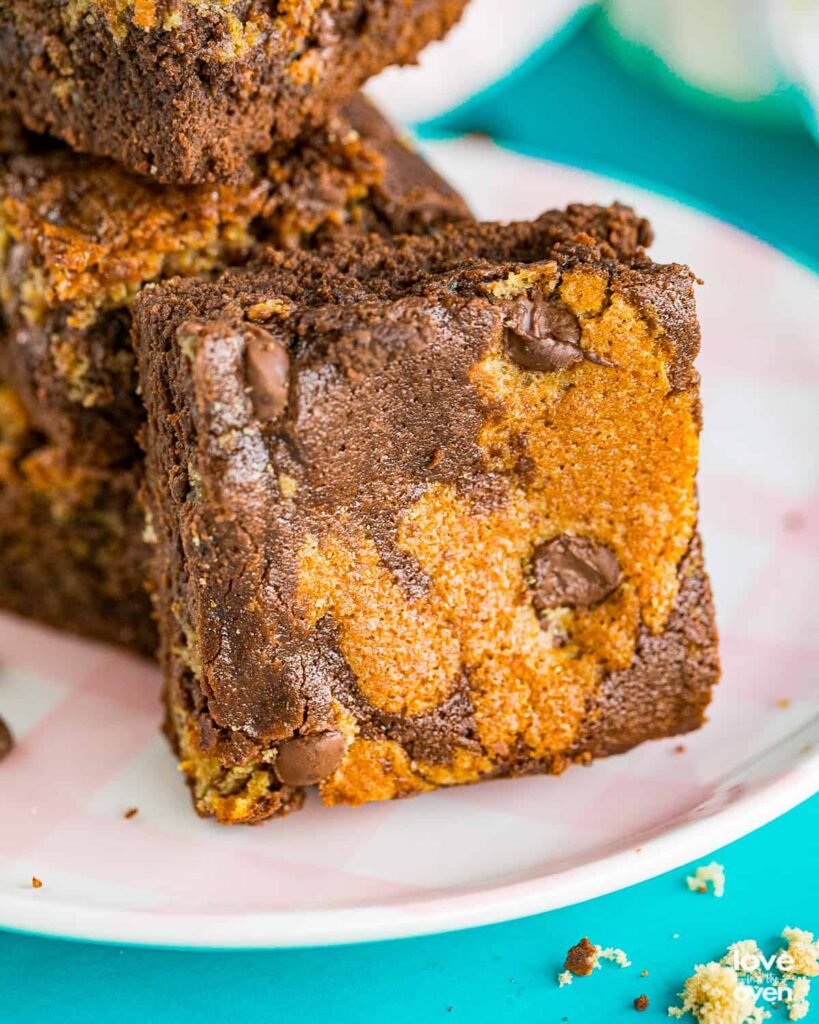 Sugar Cookie Sandwiches
These frosting filled cookie sandwiches are filled with a strawberry buttercream that's easy to make, using simple ingredients!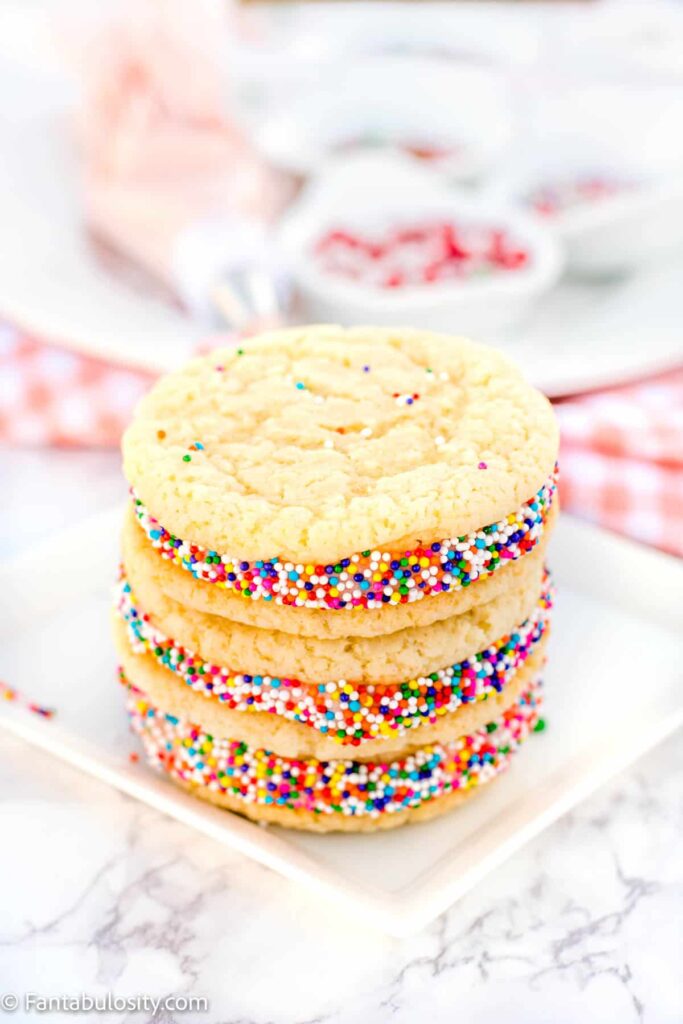 More Ideas For You