Is the blogger in you is calling out for a little more organization?
Is the idea of planning your blog posts seem daunting or unrealistic with all that's on your plate?
Fear not, you can organize it without any stress because I have got a free printable blog planner designed specifically for bloggers like yourself.
I absolutely love this blogging planner and use it everyday for my blog. This planner has helped me stay organized and reach 100,000 monthly visitors.
I am pretty sure that with this planner you will be able to stay motivated while keeping up with deadlines. It will also help you in organizing your content ideas from start to finish.
A blog planner is exactly what you need to stay on top of all your blogging tasks.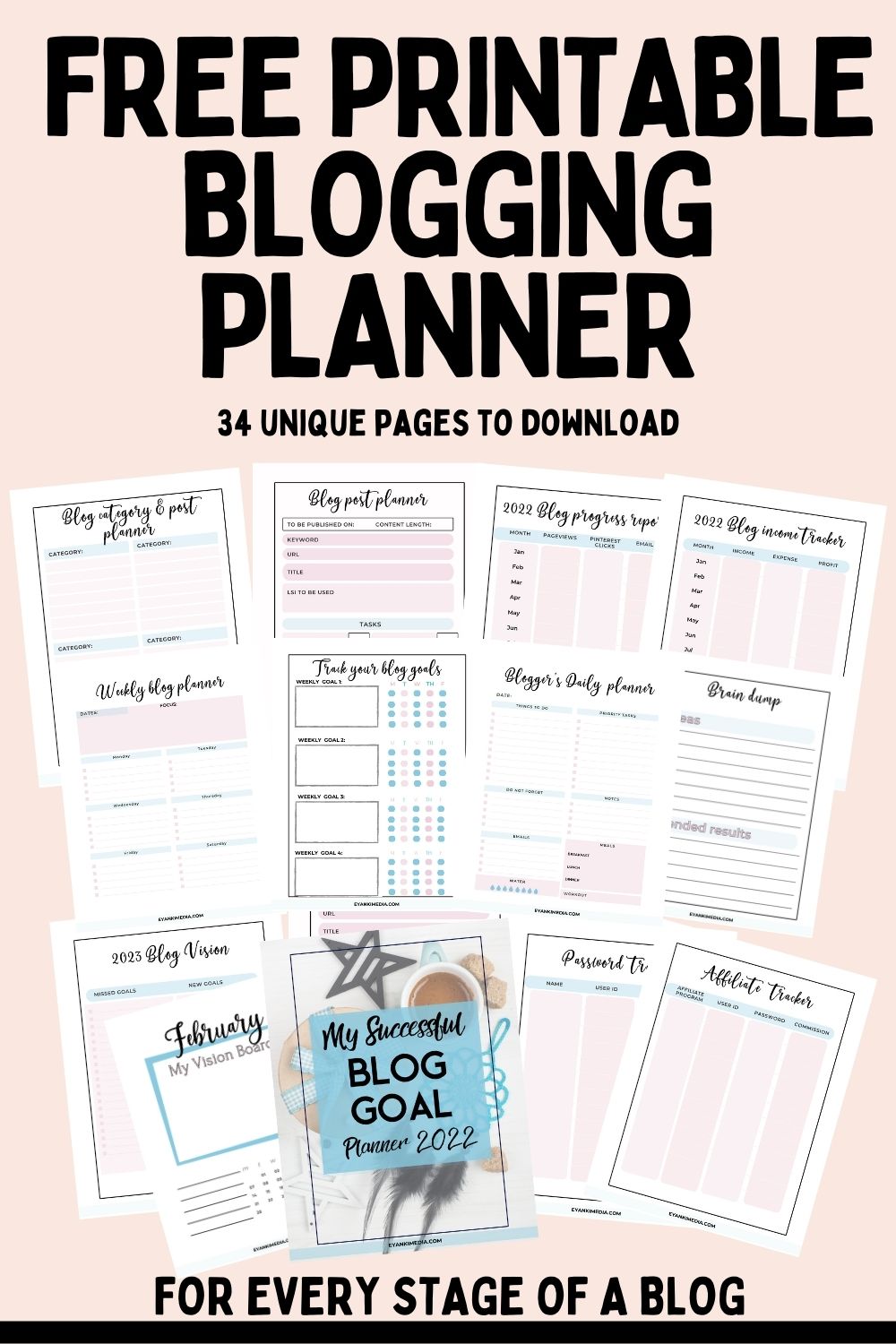 Best blogging resources for beginners
RankIQ: Easiest way to find low competition high traffic keywords in your niche. One of the most simple & easy to use SEO tools that can help you get on the first page. See how it works here.
Ezoic: Monetize your content with Ezoic ads. I use Ezoic and make over $3000 pm with it. You can get free hosting as well as speed tool called leap.
Traffic transformation: Learn quick and easy traffic generation steps to boost your organic traffic. Check this free mini challenge here.
Free Printable Blog Goal Setting Planner 2022
This 2022 printable planner will help keep you get organized by providing a place for everything and keeping track of deadlines, goals, progress, and more. Keep your blog post ideas arranged in a vision board for each month.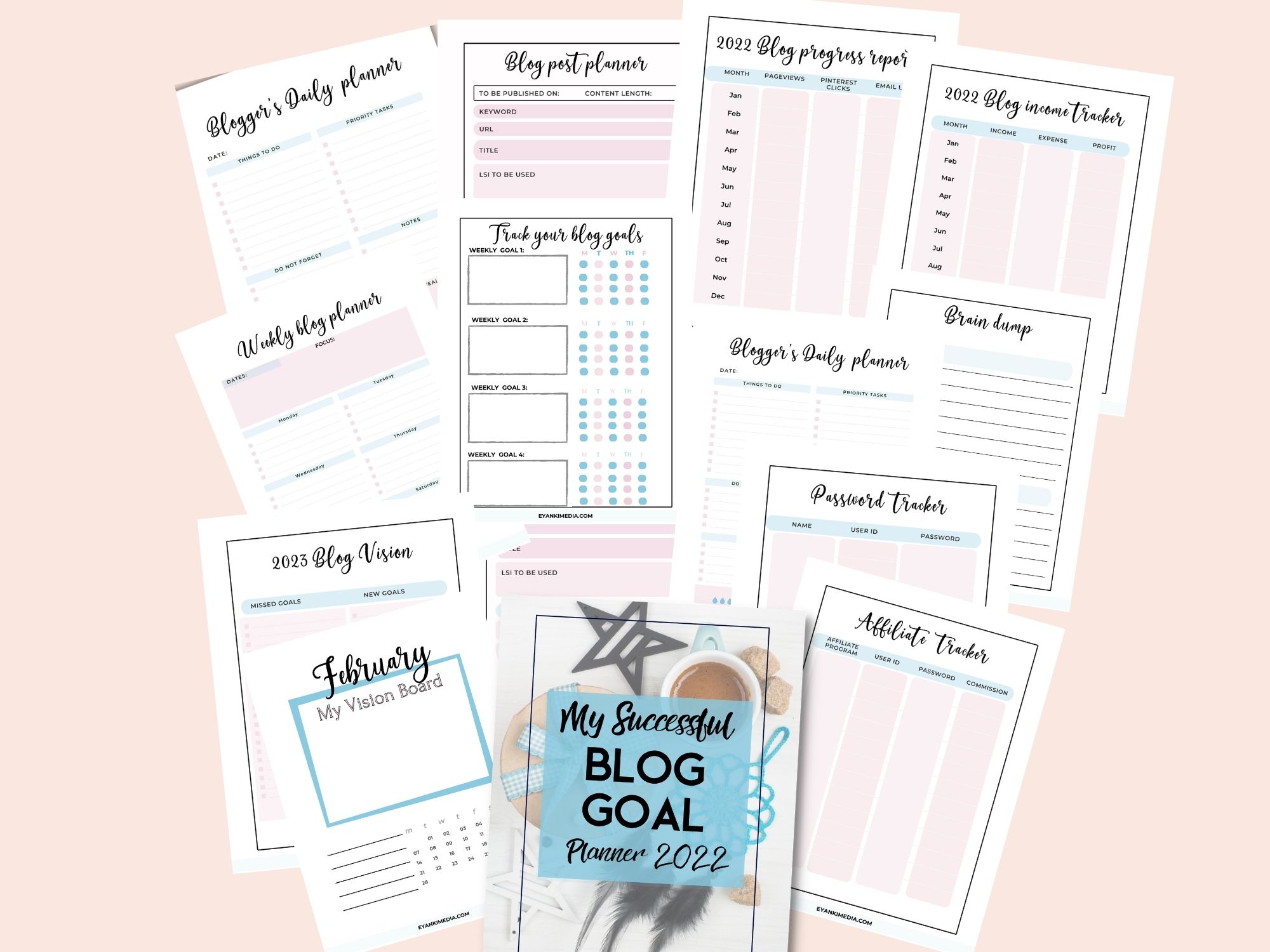 You can also use it as a brain dump tool where you can write down ideas or thoughts that come up throughout the day so they don't slip through the cracks.
Learn what you can do on a weekly basis to help keep up with deadlines and especially get new content ideas flowing!
Keep the track of blog goals, progress, and all the to-dos that need to be done this week or month.
What will you Find in this blog goal setting planner?
It includes a 34-page pdf that you can download and print at home. Some of the pages need frequent printing as per your requirement.
All pages are in US letter size.
Below are the pages that you will find in this free blogging planner.
2 pages of front covers. Print the one you like.
1 page of 2022 goal write up.
1 page 2022 calendar.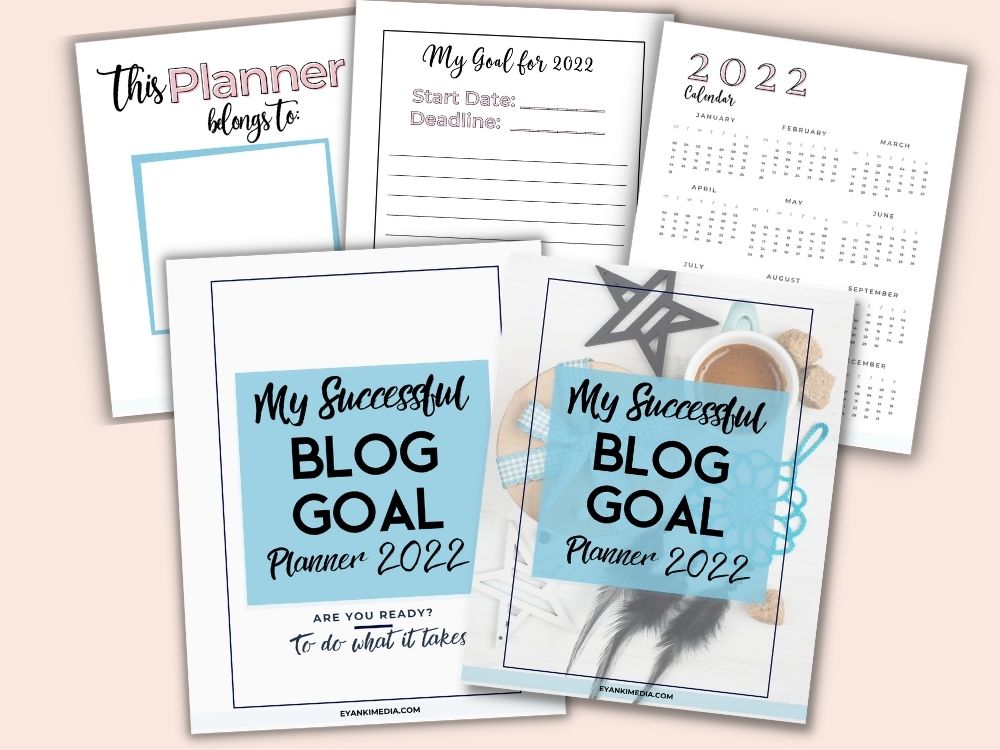 12 pages of monthly goals and planning.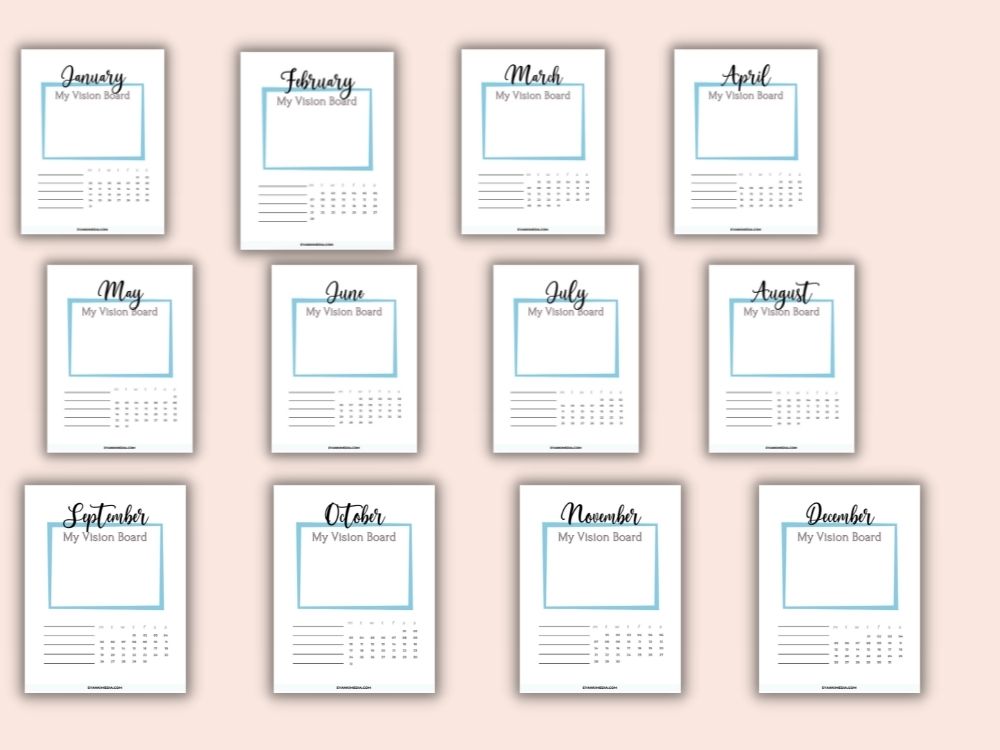 1 page monthly action list with checkboxes.
A weekly blog planner for you to print out as many times as are needed.
1 page of monthly goal tracker.
1 page weekly blog scheduler.
1 page of weekly blog goals as rectangles that can be cut out and hung anywhere.
2 different pages to brain dump your ideas.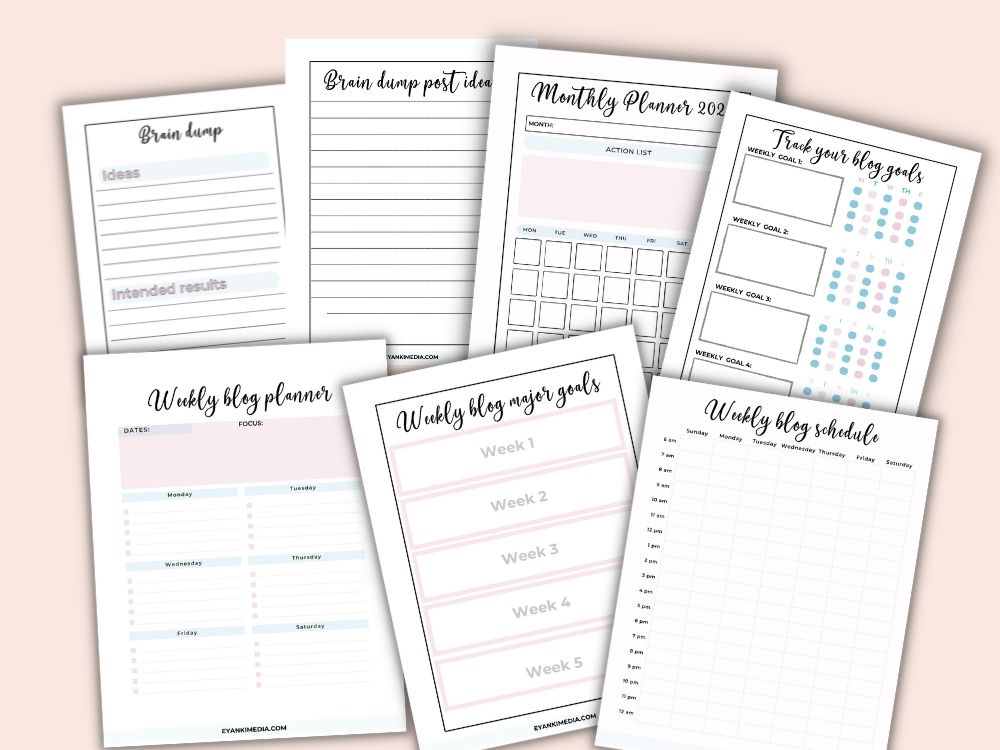 2 pages of blog category and post planner.
1 page blog post planner with a checklist. Print it whenever needed.
1 page blog income tracker.
1 page password tracker.
1 page affiliate tracker. Keep a record of affiliate programs you are part of.
1 page blog progress report.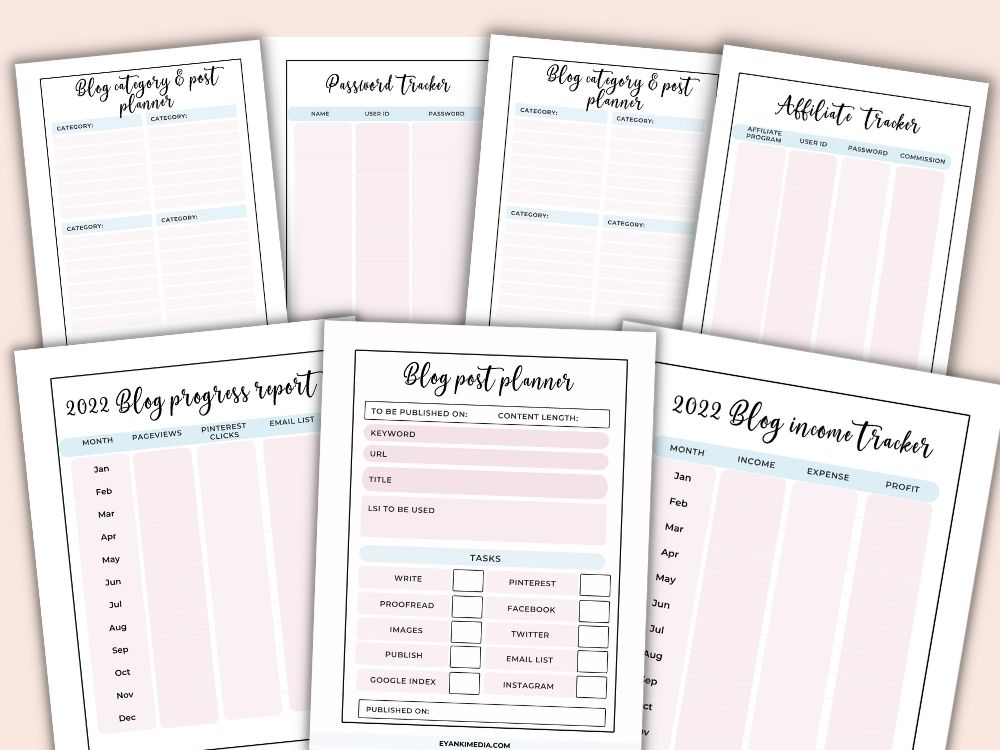 1 page blogger's daily planner including a water tracker.
1 page for next year vision to put your missed/dropped goal and write the next year main goals.
Ready to download your free printable blog planner?
This is the perfect time to download your free printable blog goal-setting planner.
It has all of the essentials you need in order to plan out your posts ahead of time and stay on top with everything that needs to be done each day so you never miss another deadline or forget an important post idea again.
Simply put in your details below and you will receive your blogging planner in your email box.
Looking for more Printable Planners?
Check this roundup blog post on free planners you can download today!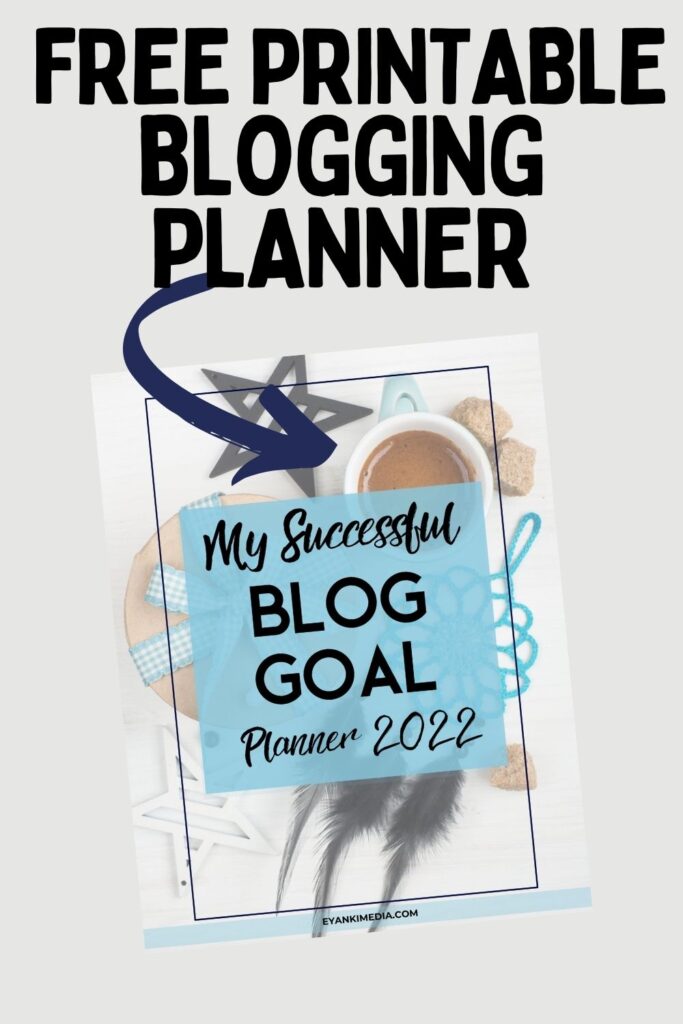 More Freebies You Might be Interested In
Free Pin Templates For Bloggers
Posts You Might be Interested in: