It was 2014 when I wrote my first blog to share my feelings about my dreams and life in the United States.
Believe it or not, at that time, I didn't know why people blog?
I always thought that people who have enough free time blog to share their feelings or help other people. I know I might be sounding pretty stupid, but it's true.
I wish I had explored more at that time or at least read a post like this before. Life would have been a bit more different by now.
Anyways, let bygones be bygones. I don't want you to make the same mistake as I did.
That's why, In this post, I going to tell you the reasons to start a blog and why you should start a blog without any delay.
Whether you are a business owner, a techie, or want to make a name for yourself online, the best thing that you can do is to start a blog today. 
It's easy to see that there are millions of blogs out there, and they serve as a great outlet to share opinions, experiences, and ideas. 
Number of blogs at the time of post-Live tracking of the number of blogs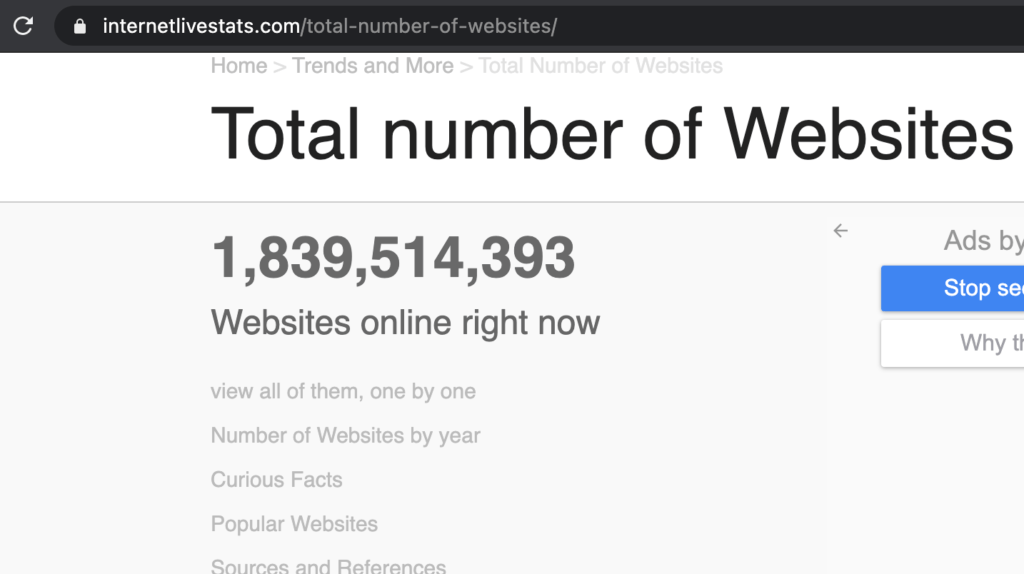 A quick look at blogging stats why blogs are so important:
It makes a lot of sense to create a business blog if you have a commercial product to market and get more customers.
But as a normal person, what is in it for you? Why should you start a blog?
Well, there are many more compelling reasons you should start a blog and why start a blog now (if you really want to have a blog.)
Here are some of the best reasons to start a blog
1. It gives you financial independence
Yes, blogging can be financially very rewarding. If you are new to the concept of blogging, then let me break this news to you. Blogging is one of the most lucrative and legit ways to earn Passive income online.
I know many people (including my family members) still think of blogging as a type of unpaid hobby.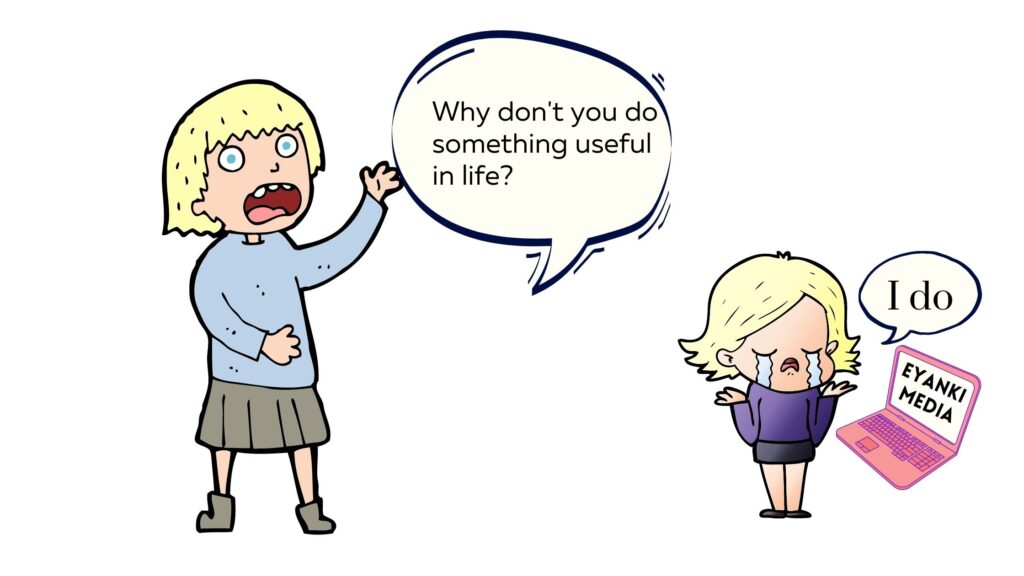 But the truth is there are many ways bloggers can make money and earn decent money from their blog. Many bloggers have managed to escape from their regular 9 to 5 jobs and earn impressive income as full-time bloggers.
Have a look at these successful bloggers who were once people like you and me:
But before you get too excited, please understand that having a blog that makes money is not an overnight task. Creating a profitable blog takes time, great effort, and a lot of learning from your failures.
Bloggers who earn now 6 to 7 figures per month in this blogging community have their own share of falls and failures, but they never stopped testing and learning from them.
That's why NOT everyone can earn a lot of money with blogging and be a successful blogger.
If you want to have a blog and make money, I would recommend you to take your time to learn and launch your blog as quickly as you are ready. If you're consistent, you can get a pretty good side income from blogging. It makes a lot of sense to start learning now, as all the effort will pay off in the long run.
2. Helps you position yourself as an industry expert
One of the main advantages of a blog is that you can stick to the industry and talk about it from your perspective. It is a great way to become an industry expert and bring in a large audience and following.
It helps a lot, and you will appreciate the great exposure and growth you receive this way. It just does not get any better than this in the long run.
3. You can create a community around your ideas
With help from blogging, you will find it easier than ever to establish a powerful community with like minded people. You get to write with people about the work you are doing and your ideas. They can also share their opinion and even help you in some cases. 
It will certainly be worth the effort and something you want to take into consideration. As a business also, you can establish a community that can lead to a lot of potential sales in the long run.
4. It gives you personal growth
Once you start a blog, you want to learn new things, write better and improve yourself every day. If you document your blogging journey, you will see the self growth yourself. The knowledge you gain with blogging is tremendous.
But your personal growth with blogging is not limited to learning new things only.
You see, creating a successful WordPress blog is a journey of many ups and downs. Not all days are not equal, there will be days when you will see a sudden drop in traffic, or the cornerstone content you wrote won't even find rank on Google, or a new plugin update will tank your website speed.
There will be new challenges every day, and with time, you will learn to overcome those challenges. And it is a great reason to start a blog.
Challenges are important, as they give us experiences, make us learn, and help us become better, wiser, and stronger.
As the famous quote goes
Only those who dare to fail greatly can ever achieve greatly. -Robert F. Kennedy
5. You can express things you like
The great thing when you start your blog is that you are your boss. No one will tell you what to write and when to do it. You can post daily blog posts, or you can write a blog post per week/month. Although I would suggest you stick to a schedule if you want to excel in blogging.
You are the one in control, and you get to express yourself the way you want. I am an introverted person; I don't share my feelings so easily. Blogging gave me creative outlet and helped me express my mental struggles and gave my life a new direction.
And it's not just me; many people use blogging as a way to vent out their struggles, shape their ideas and ultimately help others in the same situation.
That is why it is just an amazing way to say what you have on your mind without a rush, and the experience itself can be a great one every time. That's the thing you want to take into consideration.
6. It enriches your schedule
Are you a stay-at-home parent or someone who has a few extra hours and want to make the most out of them?
If so, blogging can be your best pal. Blogging is a journey to financial freedom, not a race. You can start a blog today and build it up with time, no rush, your time and your blog.
I have seen stay-at-home moms with small kids who started blogs and monetized them slowly. Committing a few hours a week to the blog will give your life a new direction and meaning while taking care of your loved ones. There are so many mommy blogs and they earn a good money with them.
This is why you want to check it out for yourself, as the payoff can be incredible in the long run. That's what matters the most in the end.
7. You get to improve your writing skills
Well, blogging comes with a bonus too!
Blogging can improve your writing skill with time. You get to talk about the things you like, learn new words, expand and understand new topics.
It helps, and it will allow you to become a lot better writer. And guess what, you can earn decent money by writing for others as a freelance writer.
8. Learn new skills and open new opportunities
Well, blogging is not just writing blog content. To make your blog up and running, you will need to learn a few crucial skills.
Some of the skills I loved learning along the way:
1. SEO -Search engine optimization
2. Pinterest marketing
3. Affiliate marketing
4. Designing with Canva
5. Funnels designing
6. Email marketing
7. WordPress Designing
These skills add up your knowledge, and you can further earn money by giving your expert consultation on these topics. Many bloggers offer their consultation and services to help other bloggers. It is also one of the ways to make make money with your blog.
9. It can lead to lots of media opportunities
If your blog is popular, you will find yourself contacted by various media outlets, renowned websites, podcasts or new trending clubhouses. It will help bring you the exposure and growth you want, both from a personal and career standpoint.
And if you think about it, this all comes from writing posts that provide value to your readers and building a personal brand for yourself.
10. Be your own boss
Blogging not only gives you financial security but can also give you financial independence.
You can work according to your time and schedule. When I moved to Australia, I did not want to join any 9 to 5 daily jobs or commute 1 hr daily to the work location. Luckily with blogging, I can give time to my kids and work on my terms.
You can work on your schedule (whenever you get time) while taking care of other important stuff.
And you know what? You can travel while working on a blog. Many travel bloggers manage their blogs while living a digital nomad lifestyle. If you are a mom, you can even start a mom blog.
11. Boost your confidence levels
Yes, once you start writing your blog, you will slowly feel a boost in your confidence levels. Blogging is a journey where you do mistakes and learn from them. As you progress in this journey, you may discover new strengths in yourself.
If you are good at writing, you will also make an audience, meet fellow bloggers, get more social or hang out with them on podcasts, social media platforms, or zoom meetings.
Once you realize the growth and benefits, you will find more confidence in yourself. You never know you might launch your blogging course or a course in your expertise too.
12. SEO benefits for Local Business
Got a family brick-and-mortar business with a website?
Well, blog writing is great for SEO too and can help your website rank higher naturally. Every blog post has its own entry in Google or other search engines.
Blogging can help bring 97% more links to a website and helps bring more traffic to your website. 
More traffic means more leads. More leads mean potential clients who will help to grow your business.
Simple things like these can make a huge difference, and that's the thing that you really want to pursue. As a result, this is the best way to boost your exposure online, and the return on investment can be amazing every time.
When you should not start a blog
Although there are many good reasons to start a blog, not everyone is cut out for blogging. That is why 8 out of 10 blogs fail in the first 18 months. 
Here are a few reasons to not start a blog:
1. If you want quick money
Blogging is not a quick rich scheme. Blogging is very rewarding, but it takes time to build a profitable blog. If you think that you will put a new blog and start running google adsense to make money, then sorry to disappoint you, you need good blog traffic to make a decent income from your blog.
Good blog Traffic = Money
And good traffic means a profitable blog niche, proper SEO strategy, well-researched blog topics, and interesting content to appeal to your target audience.
This is one of the reasons many bloggers fail. They fail to understand that starting a blog takes both smart planning and hard work to make money from blogging.
2. If you are not ready to put in work
Blogging is not as easy as it may seem. All the successful bloggers have worked hard to make their special place on top Google pages.
Finding a profitable niche to writing epic content requires SMART goals and sticking to them. If you are not ready to put your soul and sacrifice your precious sleep to make your blog succeed, blogging is not for you then.
3. If you don't like challenges and risks
Let me put it straight: blogging is not for you if you are a scaredy-cat. Blogging is challenging; one Google core update can make you a zero from a hero overnight.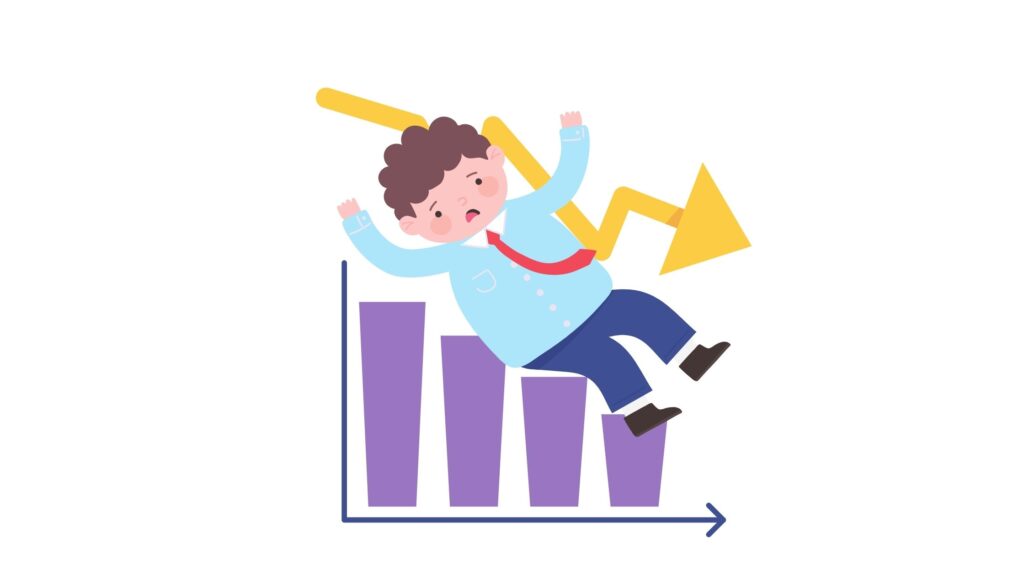 The key to blogging is constant learning and following the best practices to keep the algorithms happy.
"A comfort zone is the most dangerous area anyone can stay in. It is a place of no growth and no challenges." – Brian Cagney.
4. If you don't have time
Blogging needs a time commitment. If not daily, then dedicating a few hours a week is a must. You can outsource some tasks to speed up your process and manage your blog after job hours.
But I would suggest you plan out in advance before you drain yourself and end up blogging.
Try to Figure out:
How many hours you can put in daily or weekly
What tasks you can outsource like producing fresh content, managing social media, etc.
Resources you need to start your blog, including funds for outsourcing
Should I Start A Blog?
Blogging is neither an easy peasy task nor rocket science. Many good bloggers in this blogging world started like absolute beginners, and with their hard work and dedication, they were able to meet their blogging goals.
If you think you are in a position to start a blog then you should start planning now.
Remember, the key to a successful blog starts with finding a profitable niche, and if you manage it correctly, nothing will be able to stand in your way. 
Blogging can help you express yourself while creating a professional presence online. Plus, blogs can be a great source of income if you stick to them in the long run. 
So are you planning to start a blog? What's your reason to start a blog? Let me know in the comments. And don't forget to check my step-by-step guide on how to start a successful blog to make sure you start your blog the right way and earn from it.