Looking for Cricut ideas to sell to make some extra money in 2023?
Over the past few years, Cricut machines have become one of the most popular tools for DIY crafters. The best thing about having a Cricut cutting machine is the wide variety of things you can make to sell with it.
In this blog post, I've compiled the best selling Cricut project ideas to make and sell as finished products for your creative side hustle.
Even if you are not looking for Cricut crafts to sell, these are most loved Cricut projects that people love to make as DIY gifts or for home projects.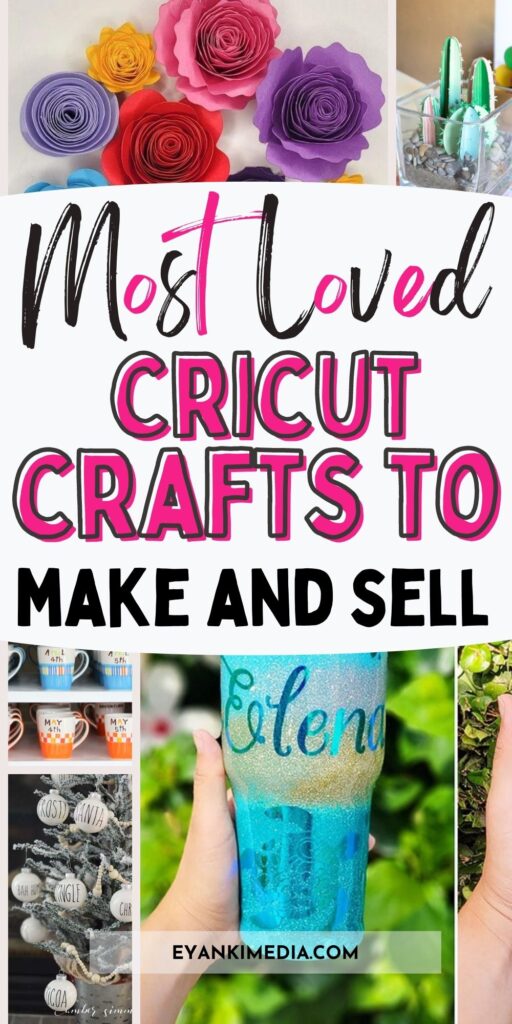 Let's check out these popular and most profitable things to make and sell with Cricut machine to earn extra cash with you hobby and learn how to make money with your Cricut business.
Cricut machines are a crafter's dream. With them, you can create anything from personalized gifts to business logos.
This website contains affiliate links which means we may earn commissions if you purchase through them (no extra cost to you). You can read our policies here.
What Can I make with Cricut to sell?
Cricut machines are very hot items for crafters these days.
These are not only easy to use, but anyone with a crafter's heart can buy these machines and get into action to create personalized gifts and home decor items making competition tough day by day.
It means it's not just about how you're making your products to sell. Your projects have to be UNIQUE and CREATIVE to STAND OUT from the rest. This is a MUST else; you will only end up with a debt to pay and no sales.
Some of the best-selling Cricut projects for a profitable Cricut business in 2023 include:
Stickers and vinyl decals
T-shirts and other personalized clothes
Mugs, tumblers or bottles
Personalized gifts for various occasions
Paper products like flowers, cards
There are a lot of things you can make with a Cricut to sell, but you should take care of a few things before making any Cricut project to sell.
You CANNOT use any copyrighted images or designs to make your products. These include licensed characters (Disney, Harry Porter, etc.) or Logos (like NFL). No matter wherever you are selling, these are a huge NO.
You can sell projects made with Cricut designs space if only they come under Cricut Angel Policy. So be sure to check the policy here.
Always check the commercial license of the font or any file you are using to make Cricut crafts to sell.
Can I sell Cricut projects on Etsy?
Yes, you can sell Cricut crafts on Etsy provided you follow Cricut Angel policy guidelines and have the commercial license of files you are using to create your Cricut crafts.
Creating an Etsy shop is free and you have to pay 0.20 cent listing fees with additional Etsy selling charges. You can also get 40 free listings for your first shop. I have a free starting an Etsy shop checklist that can be helpful.
Where to get commercial files for your Cricut business?
These are some of the places where you can get free and paid commercial SVG files for your Cricut:
For complete list, check these places where you can download free SVG files for personal and commercial use.
Best Selling Cricut Projects To Sell in 2023
Since there are so many Cricut crafts to make and sell, it gets difficult to decide which one to start with. To help you avoid getting overwhelmed with options, here are the most popular and profitable Cricut machine projects you can try.
✅ Use these as inspiration to create unique designs of your own. Think OUT of the BOX to stand out from the rest.
✅ Work hard but smartly. Work hard to TEST your ideas but be smart to choose the right product. Choose what makes MORE Profit in LESS time.
✅ Quality begets quantity. Don't be shy in testing high-quality products. Remember, robbers rob a bank because it's where money is.
✅ Don't sleep on Instagram. I have seen Cricut crafters doing so well with Instagram reels.
✅ Pictures are everything! Take good quality and well lit product pictures. I use this photobox for my images and it is one of the best investment I've made.
1. Stickers
Stickers are a great way to use your Cricut for fun and profit. Low production and shipping costs combined with their versatility make them one of the most profitable Cricut business ideas.
They can be used in so many different ways, from scrapbooking, planner stickers, birthday party favors, window decals, pantry organization, or even just adding a little flair to the envelopes you send out.
If you're interested in earning money from home, designing your own printable stickers is a great venture.
Mim is a 5 star Etsy sticker seller and has a free sticker class for anyone aspiring to make stickers to sell on Etsy.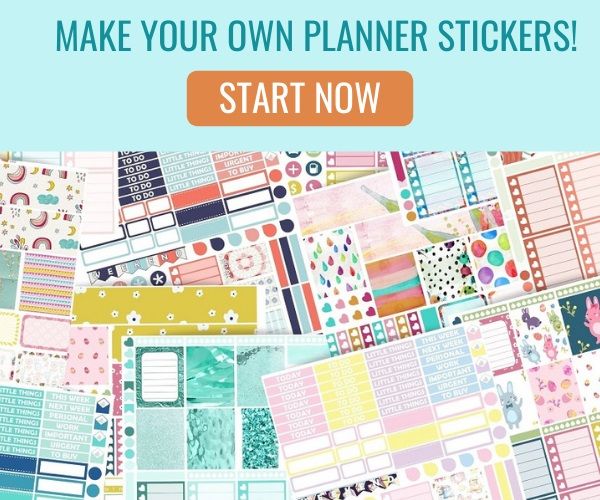 Looking for quite easy Cricut craft to sell? Try pantry labels! See this one of the Etsy best seller's for reference.
2. Wooden Name Puzzles
Now let's first meet one of the best-selling Cricut projects – wooden name puzzles with Cricut Maker.
If you don't believe me, below are some sales stats of Etsy shops on 10 Nov, 21. The number 3 shop BusyPuzzle on the list sells personalized wood name puzzles which make perfect gifts for Christmas.
And yes, they were Etsy's top sellers during the 2020 holidays as well.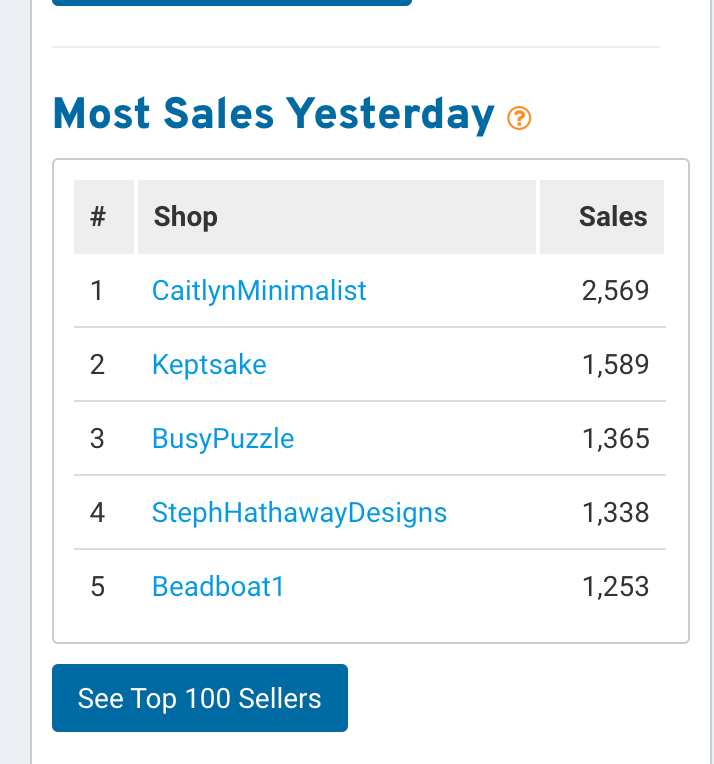 You can also sell this top-selling project and make money with your Cricut Maker. You'll need this blade to cut wood with your Cricut Maker.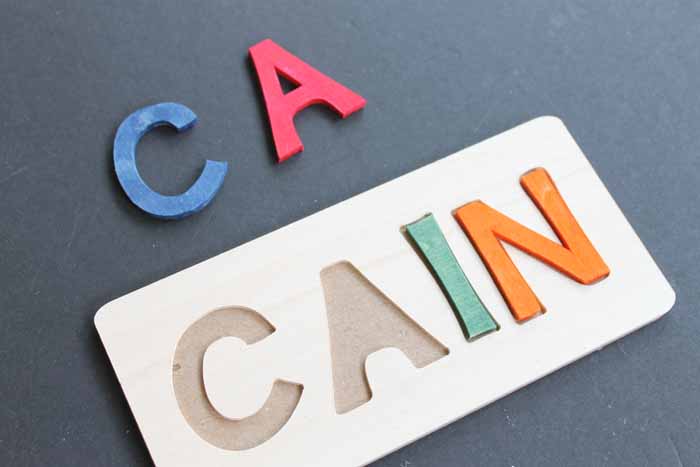 Related reading: Profitable CNC projects to sell
3. Personalized Holiday Ornament Ideas
Personalizing ornaments is one of the easiest Cricut machine projects that you can make to sell.
There is a huge opportunity to create custom holiday ornaments that can be personalized and tailored to a buyer's needs. 
Again, check out the Etsy shop sales table shown above. The number 2 store, 'Keptsake,' sells handmade keepsake ceramic ornaments that are easy to make with your Cricut machine and heat press.
Personalized ornaments are one of the best things you can sell on Etsy or your local FB marketplace during the holiday season and make extra holiday cash.
These Rae Dunn-inspired Christmas ornaments are extremely popular and easy to make with your Cricut Maker.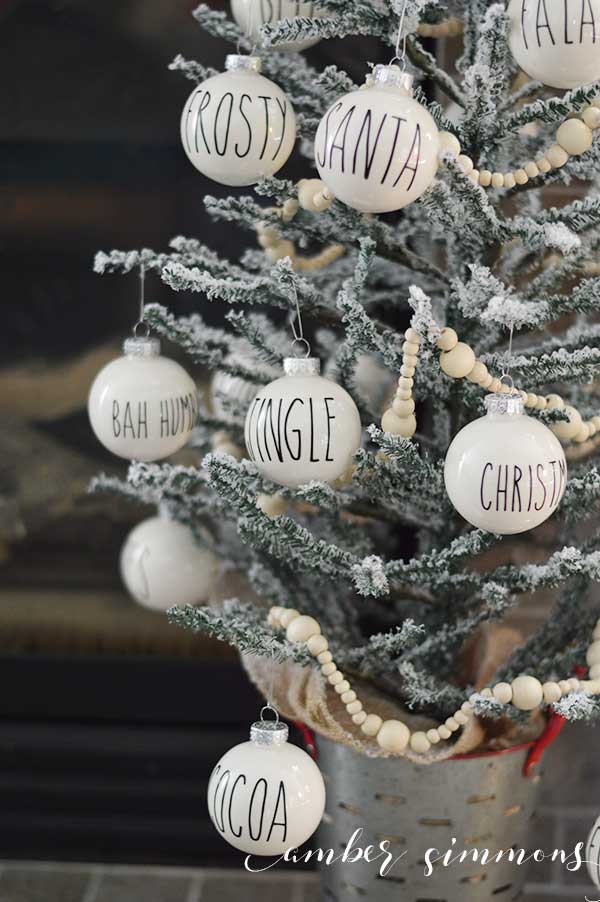 But don't just limit to personalized ornaments, there are many different ways to make Christmas ornaments with your Cricut machine.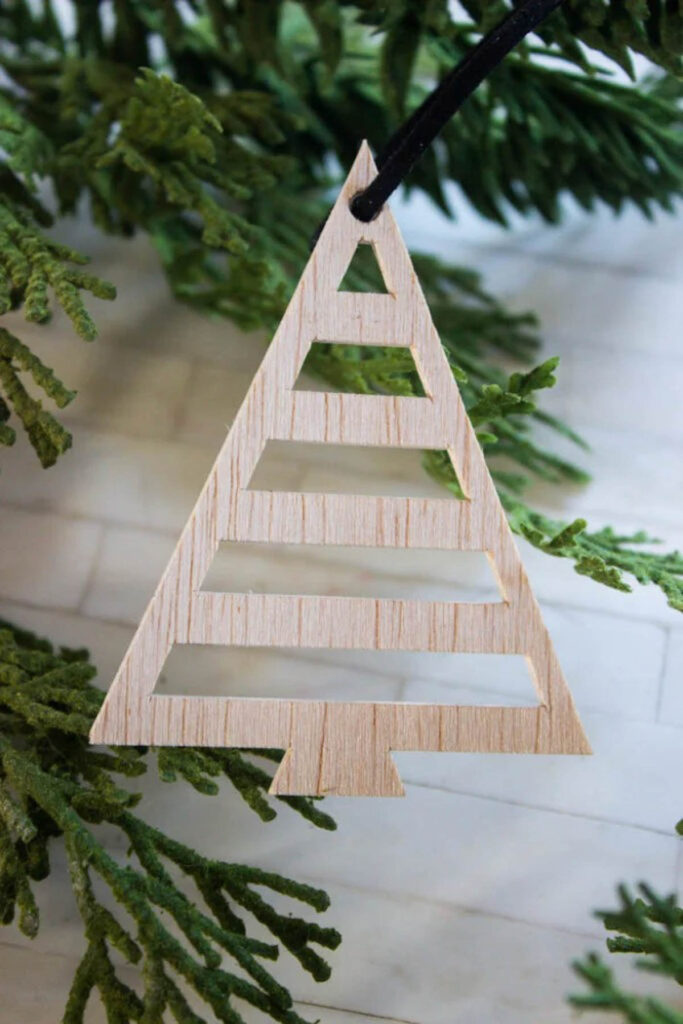 Trending crafts ideas you might be interested in:
4. Cricut Party Project Ideas To Sell
When it comes to parties, the two main best selling categories are wedding and kids-themed birthdays. Both of them are very popular among Cricut DIYers and are one of the best things to sell on Etsy.
Wedding is a HUGE money-making niche on Etsy, and so is its competition. Couples love personalized wedding items like banners, wedding invitations, cake toppers, table numbers, vow cards, wedding signs, and so on.
You can make a variety of these items in one theme and sell them as a set as well.
Here are some best selling Cricut crafts (party) for your inspiration:
Cake Toppers
With over 33,000 monthly search volume, wedding cake toppers sell for $15-$25 on Etsy and are hot selling things to make and sell with Cricut.
Here is a video by Jennifer Maker on how to make cake toppers for different occasions.
When making cake toppers, don't limit yourself to wedding cake toppers only, think about all those mommies who want a unicorn cake topper for their princess birthday.
Wedding Banners
Banners are always a hot-selling product for weddings and parties, so start crafting now with Cricut Maker. Use a Cricut Maker or Cricut Explore to make customized banners to sell locally or on Etsy as a side business.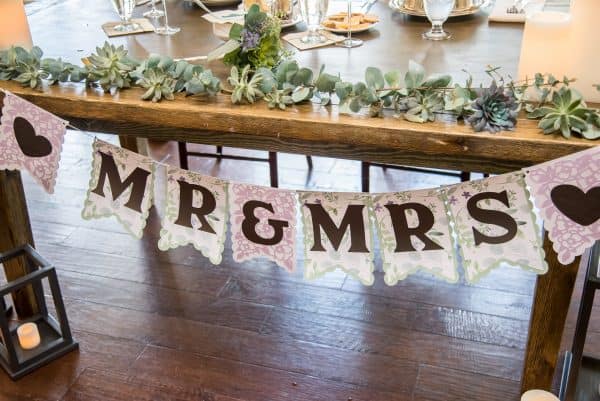 Themed Wedding Table Numbers
Couples love to personalize their wedding tablescape and won't mind spending a little extra for their big day. With a Cricut Maker, you can make these cake toppers yourself and some make money on the side too!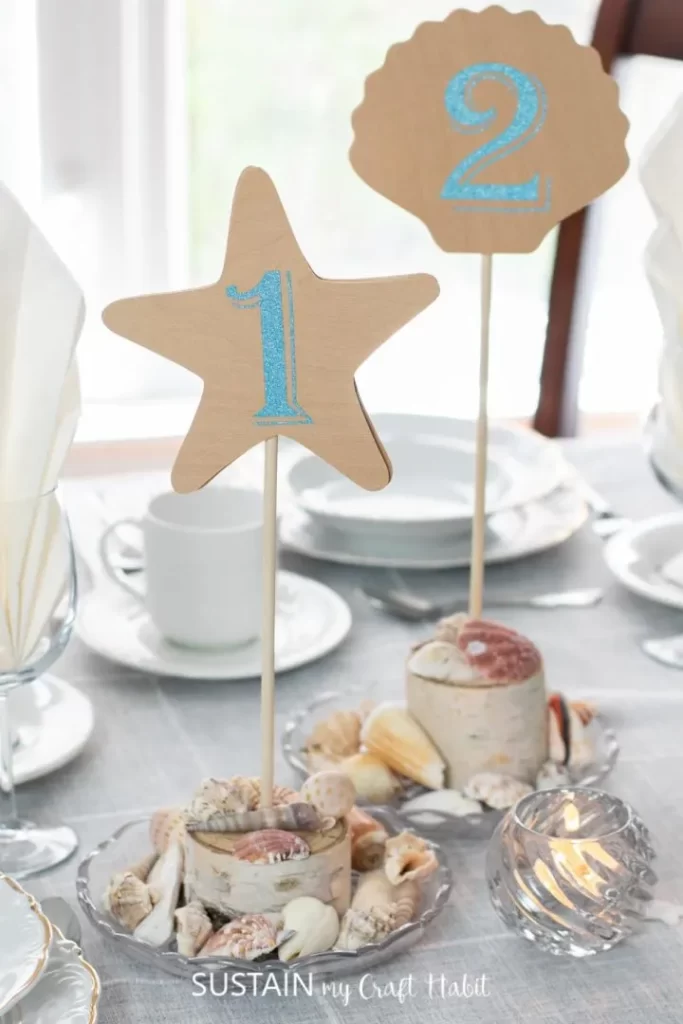 Wedding Signs
It's one of the most popular Cricut Projects to sell because it never fails in impressing customers!
These classy signs are a great way to welcome your guests and make them feel special. Just look at Esty, wedding signs customized with Cricut sell anywhere from $30-$150 depending on the design and complexity.

Wedding Invites
People love spending money on weddings and the trend of DIY wedding invitations is catching up. You can cut out some time for these personalized wedding invites with a Cricut explore.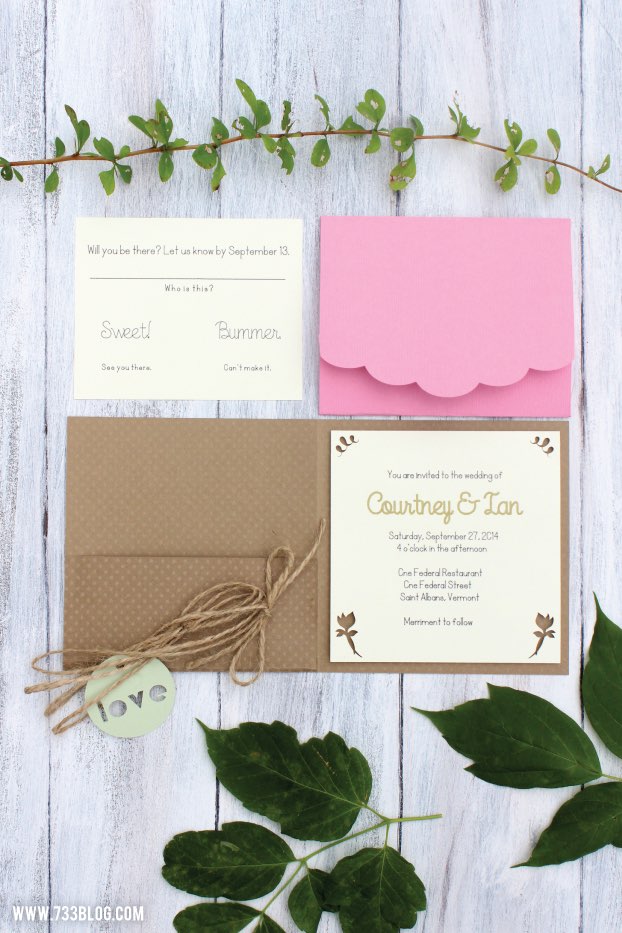 Personalized Bridesmaid gifts
Bridesmaid gifts need not be expensive, but they should mean a lot to the recipient. That's where Cricut comes into play. These are really hot hot hot selling things to make and sell with Cricut machine.

If you need some inspiration, just look at one of the top Etsy sellers selling personalized bridesmaid gifts.
Wine Glasses
Believe it or not, personalized wine glasses are a thing. They make excellent gifts for bridesmaids, couples, or anyone on special his/her special day. A Cricut business idea worth exploring.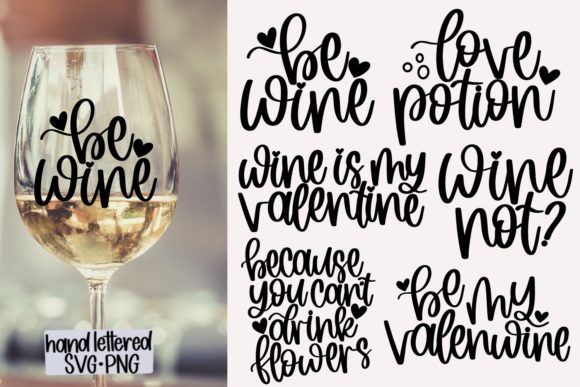 5. Handmade Cards
Cricut cards are one of the best things that you can sell year-round. From evergreen birthday and weddings cards to seasonal greeting cards, you can sell a variety of cards.
And according to a recent report, their demand shows no sign of decline. The best part about them is that they are cost-friendly to create and ship.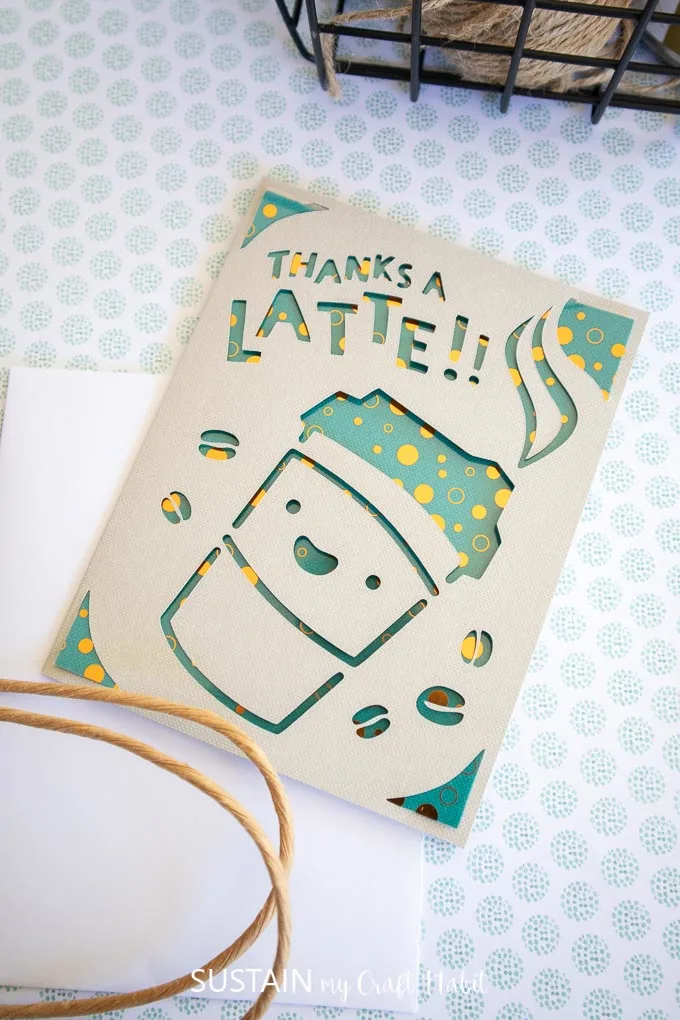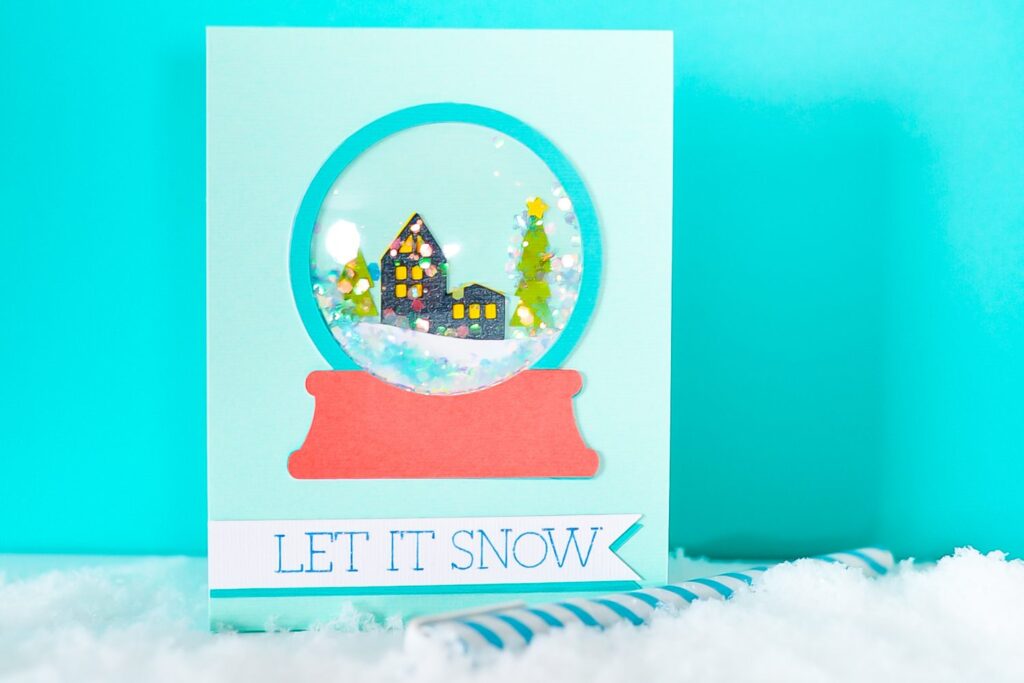 6. Wall Art Cricut project ideas to sell
There's no end to what you can do with a Cricut to add personality and style to your walls.
Things like rustic wood signs, farmhouse wall decor, wooden family name signs are always in very high demand and average over a million search results on Pinterest.
The best part is there are so many ways to create them with Cricut like using vinyl, making stencils with a Cricut machine, using Iron-on Vinyl, sublimation heat press or by cutting wooden letters.
Here are some of the best selling Cricut project ideas you can work on:
Farmhouse Style Wall Decor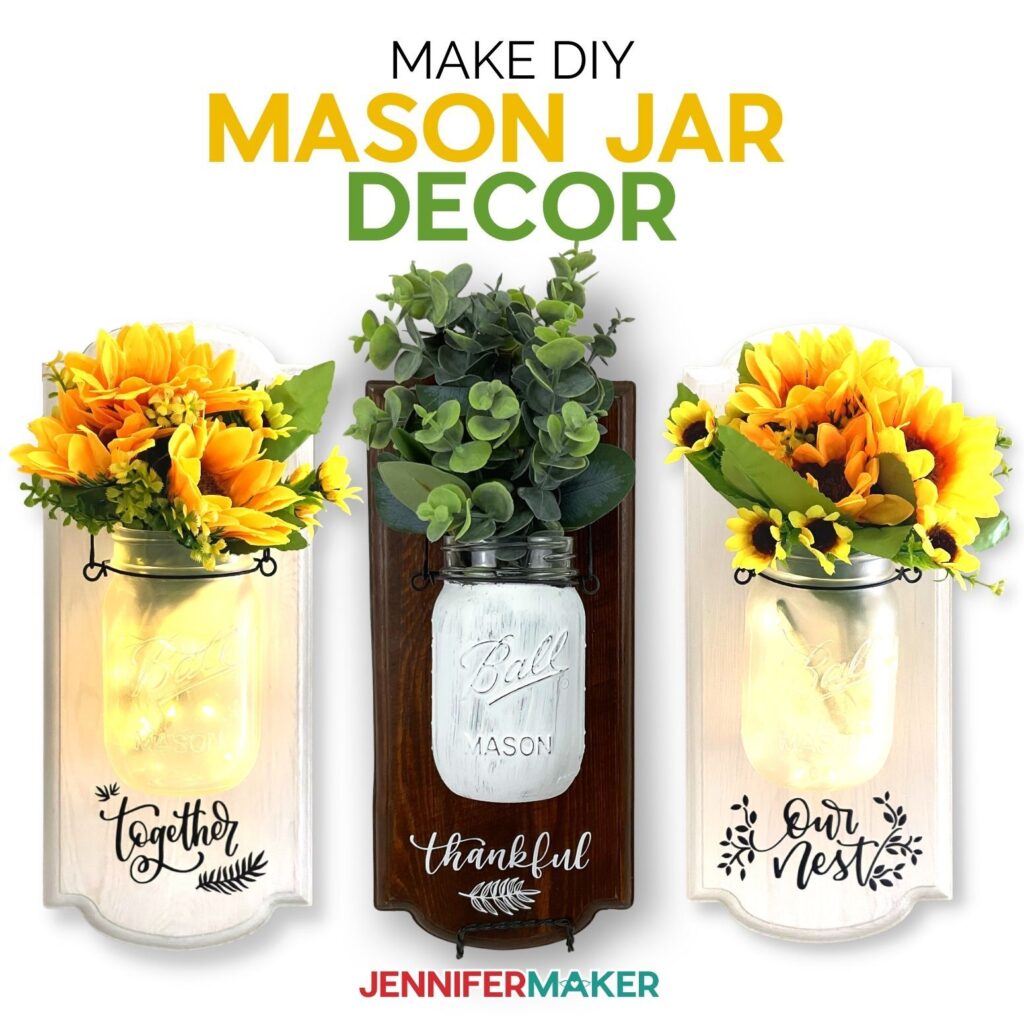 Wood Signs
I love how you can use this one HOME sign in different seasons. And it is really easy to put with your Cricut Maker using basswood.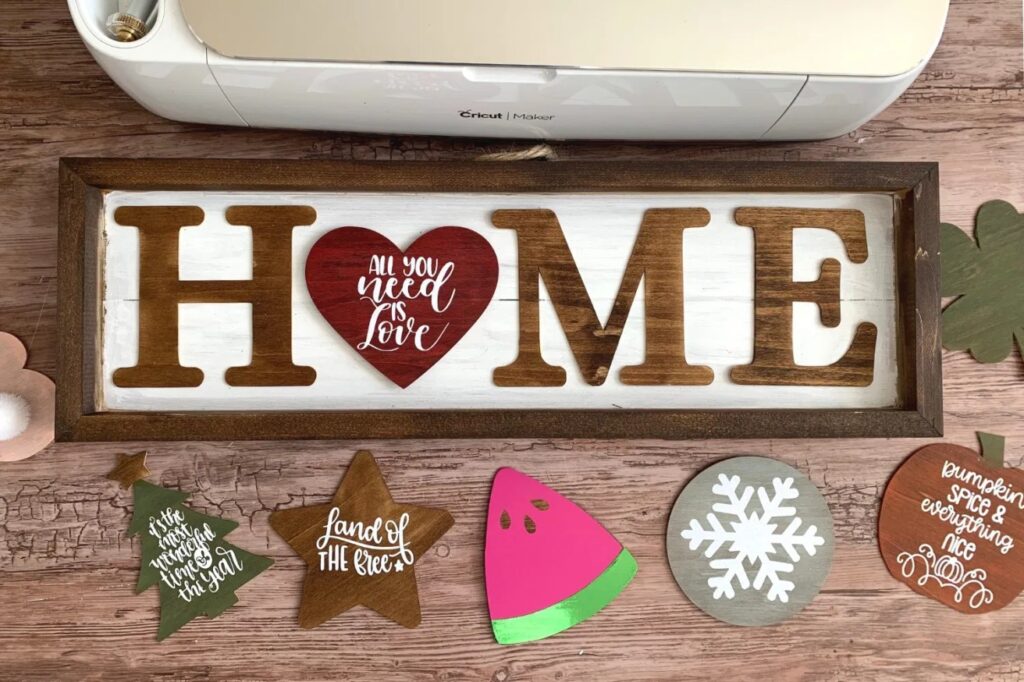 Wood Name Signs
Below are three different ways to create family name signs on wood using your Cricut Explore or Maker. And these are so so popular among new homeowners or as housewarming gifts.

Wall Decals
Use your Cricut machine to make different wall decals using removable viny; and sell them online. Unicorns are all-time girls' favorite but don't limit yourself to them.
Just look at these different kids' room wall decals you can make with Cricut.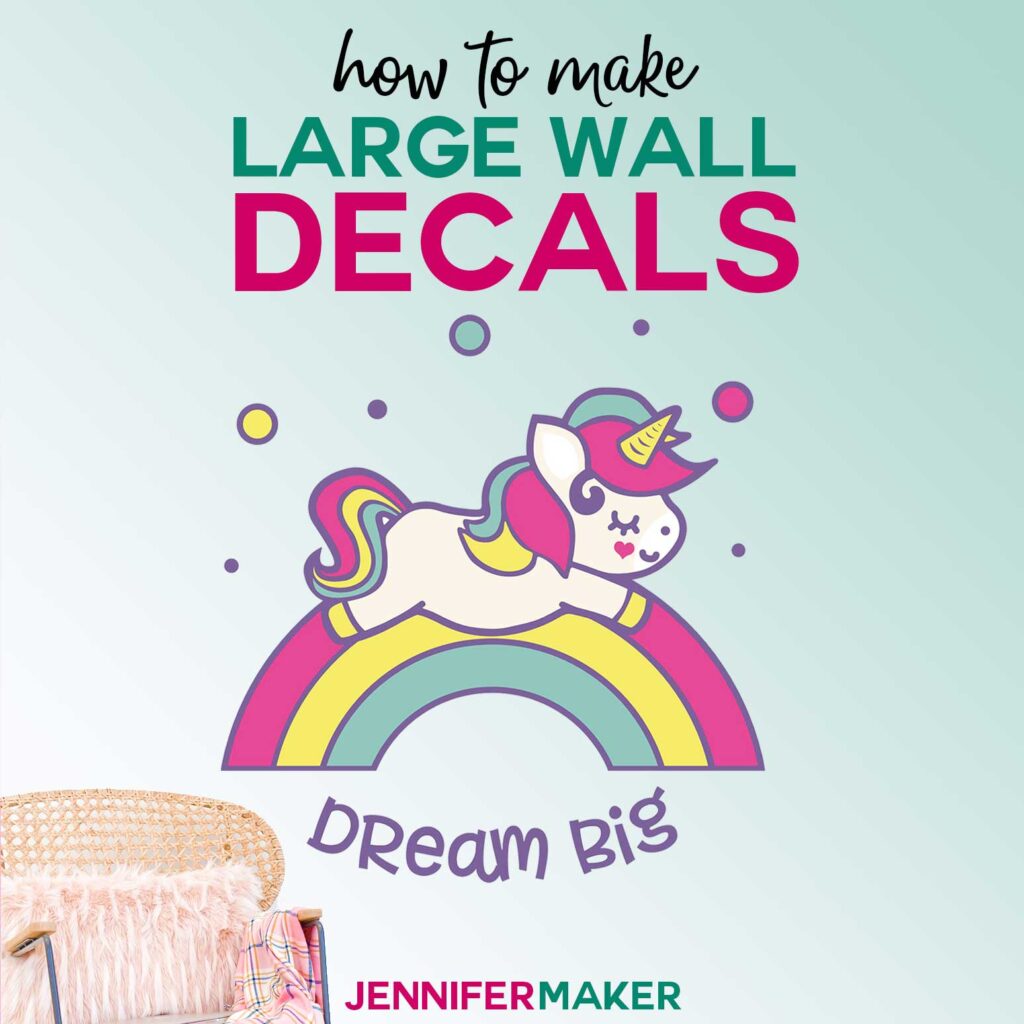 Things like personalized vinyl quotes for walls are always popular among buyers on Etsy.
7. Paper Flower Project Ideas to sell
Next on our list of best crafts to make and sell with Cricut are big gorgeous paper flowers. Thanks to Cricut, crafting paper flowers is now a breeze.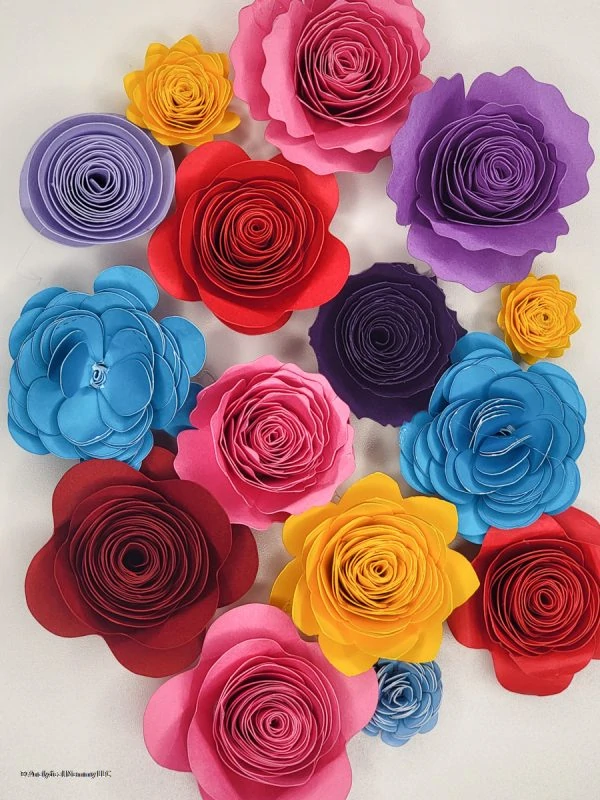 Because paper flowers are very popular for weddings, baby showers, and other decorations, they are always in demand, giving you plenty of opportunities to produce some extra money with this craft.
You can make a bouquet, flower letters, shadow boxes, and centerpieces … the choices are limitless!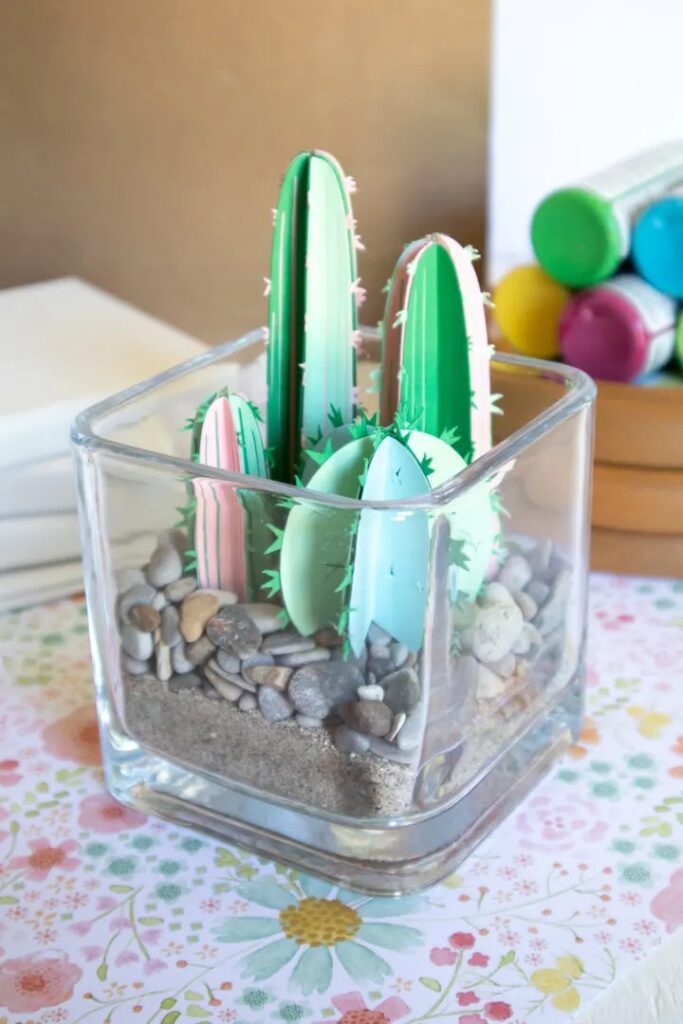 Love these paper flowers at Etsy, they sell really well, and if you notice moms are always willing to pay for something special.

8. Personalized Cups, Tumblers, and Mugs
Things like personalized mugs are always popular among buyers because they are useful and something that people can enjoy using every day.
Personalizing kids' water bottles and other back-to-school supplies with their names is the best way to put Cricut explore to work.
Tumblers
Stainless steel drink tumblers are popular among buyers, and personalizing them is a fantastic method to sell them.
Bottles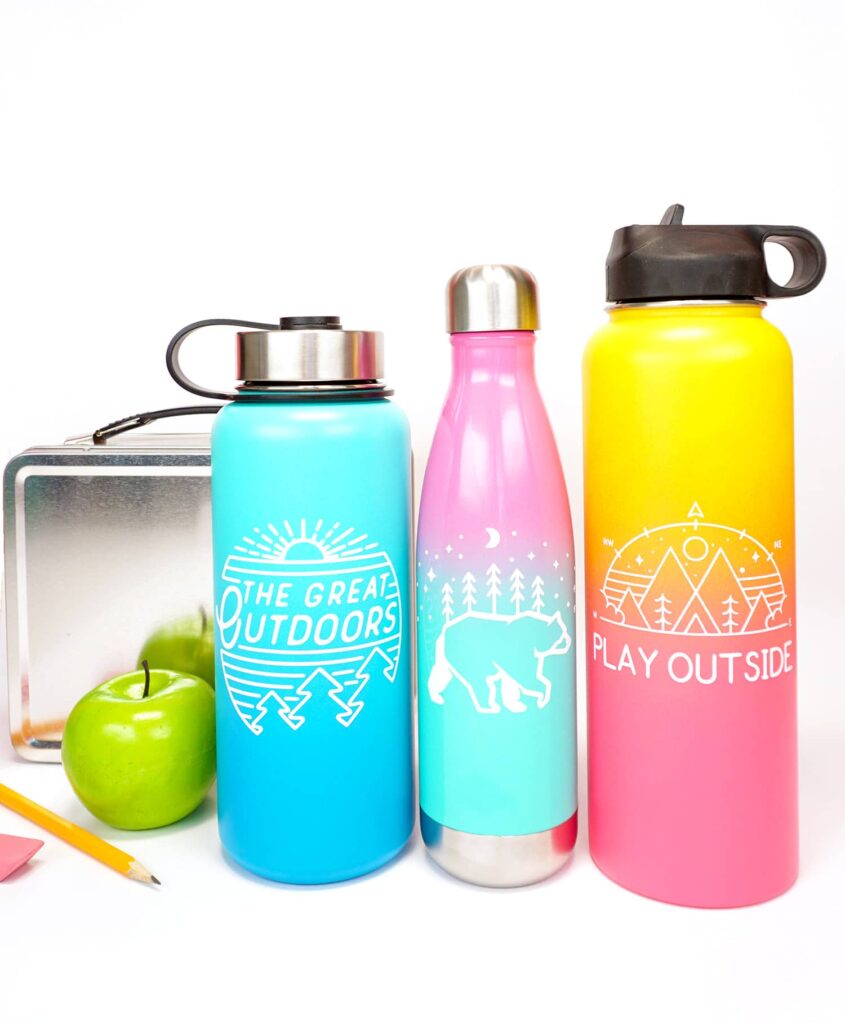 Use permanent vinyl to create custom water bottles. They will be hot sellers during back to school season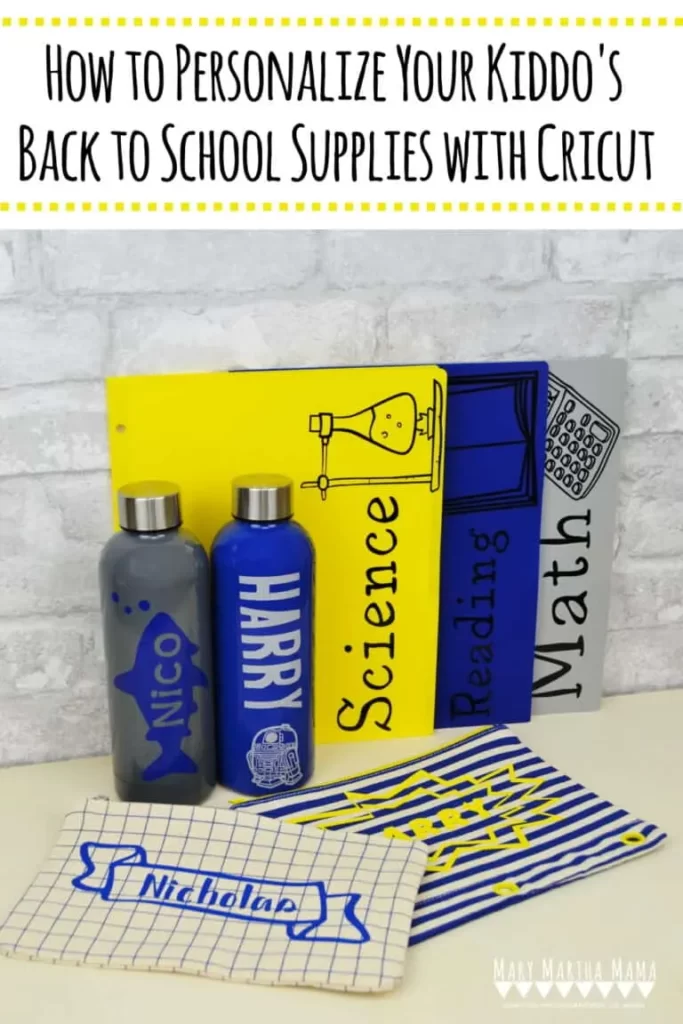 Hand Sanitizer Bottles
Hand sanitizers are a new normal. Offer these personalized hand sanitizer bottles, and you'll be sailing in a sea of orders especially around back to school days.

9. T-shirts and Other Personalized clothes
T-shirts are hot ticket items and one of the top things you can sell with your Cricut. You can easily customize T-shirts and other garments with a Cricut Explore Air 2 and Iron-on Vinyl.
**New Cricut Autopress machine has made customizations more easy. It automatically adjusts to cloth width and is best for commercial use.
You may create everything from one-piece suits for newborns to adult t-shirts with witty sayings.
Plus-sized tees, birthday-special tees, bridesmaid tees/leggings, holiday matching suits, and family reunion shirts are some of the options you can explore to make money with your Cricut.
Learn how to Iron on Tshirts with Cricut with this tutorial by Jennifer Maker
Custom Baby Onesies
One of the low-cost best-selling Cricut products. Baby onesies are always a hit among new parents.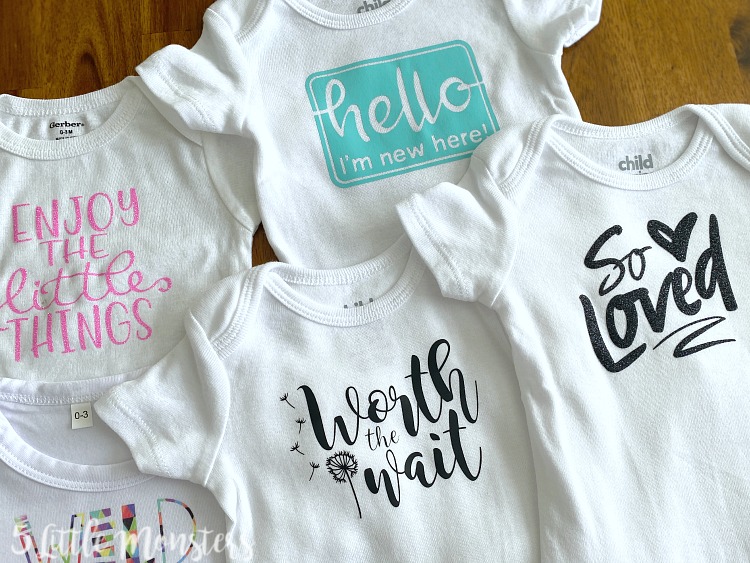 Custom Cricut Hats
If you haven't explored the new Cricut hat press, you're missing out. This amazing tool can help you customize all sorts of unique hats, from baseball caps to sun hats to beanies.
10. Best Selling Cricut Earrings
Jewelry is always one of the most profitable items to sell and your Cricut machine can also be used to create jewelry items like earrings.
Faux Leather Earrings
Faux leather earrings are super easy to make with your Cricut Explore, and people love them for different reasons, such as they're small, easy to ship and give lots of profit.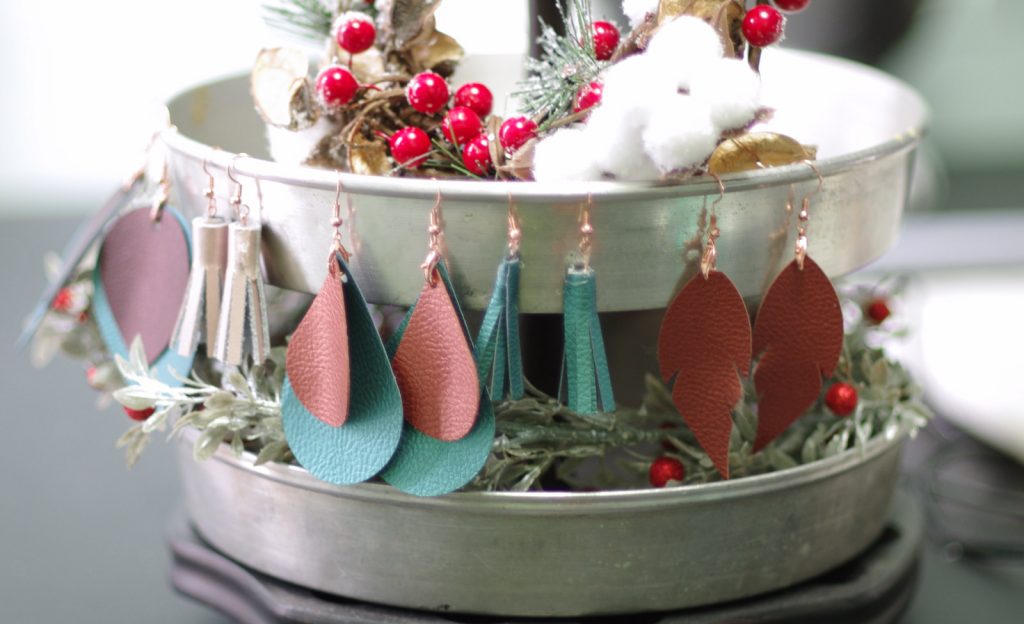 Wood Earrings
Wood earrings are trending these days and if you have a Cricut Explore (or MAKER), you can get into this hot market by creating your own earrings using wood veneer.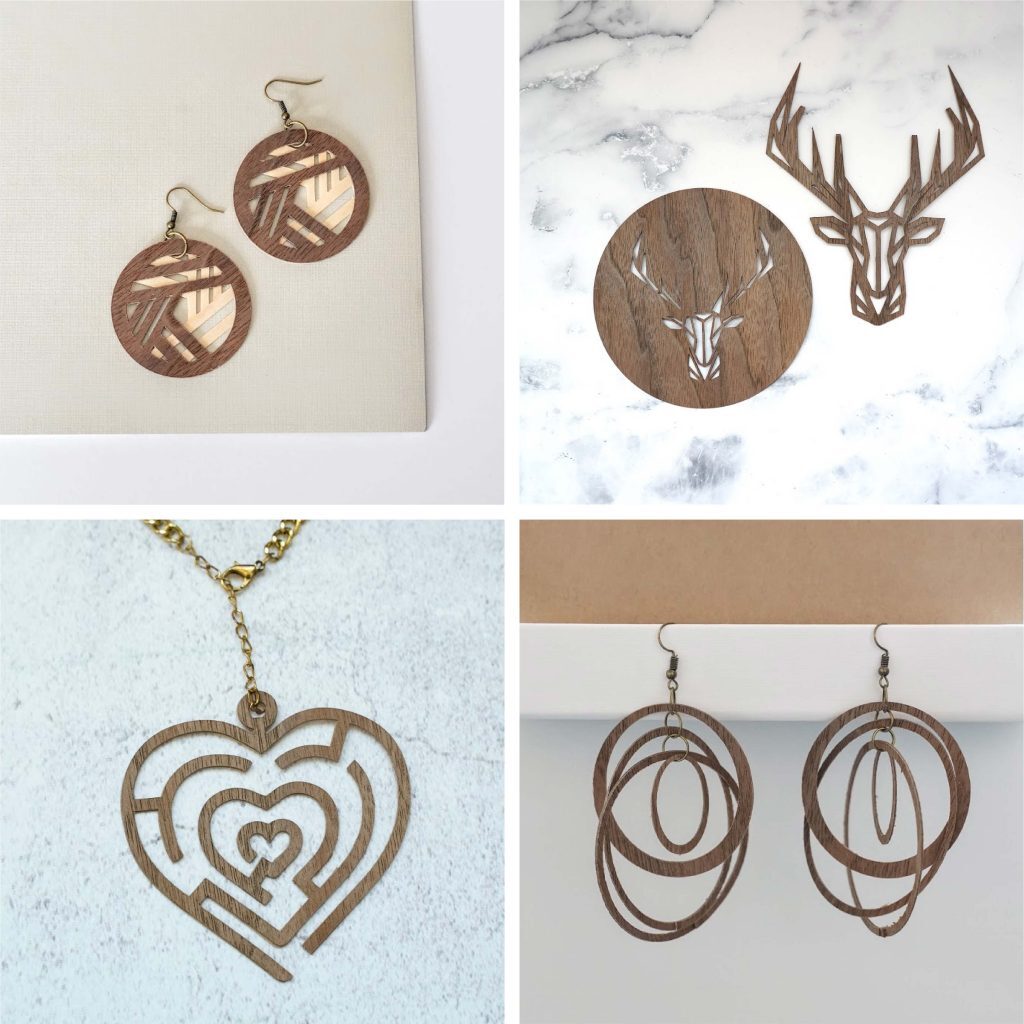 11. Hair bows and accessory Ideas
Just like earrings, faux leather earrings make great things to sell with Cricut.
Bows are a great way to add some sparkle to any outfit, and moms enjoy buying them for their daughters. Cricut explore makes cutting leather super easy, helping you make different kinds of hair bows.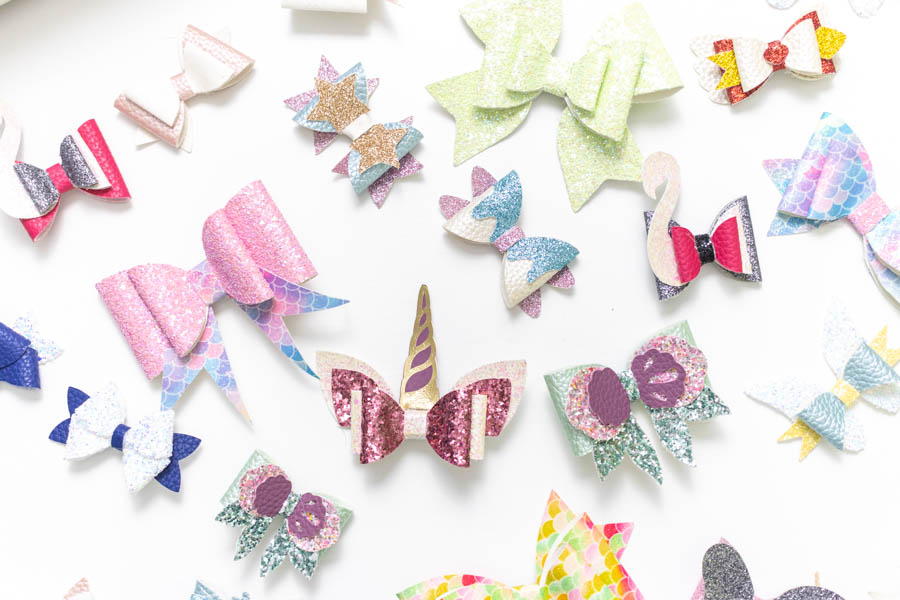 12. Custom Pillows Covers
Custom pillow covers are perfect Cricut projects for DIY-ers. You can make personalized monogrammed throw pillows with infusible ink or iron-on vinyl as presents.
But don't just stop there; here is another Cricut machine project you can try. They make great wedding, Valentine's or anniversary presents.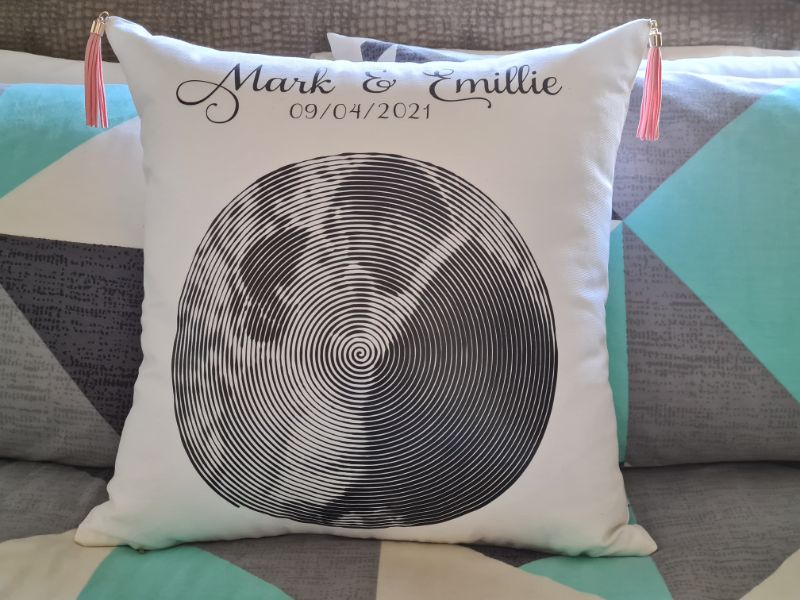 13. Shadow Boxes
Once used as memory boxes, 3d shadow boxes have now become a form of art for home decor and presents.
I love how the Cricut machine lets you quickly make a personalized shadow box with your own designs or quotes, using a simple quilling tool and vinyl.
And one box sells for around $50 on Etsy and you can grab a set for box at affordable price at Amazon.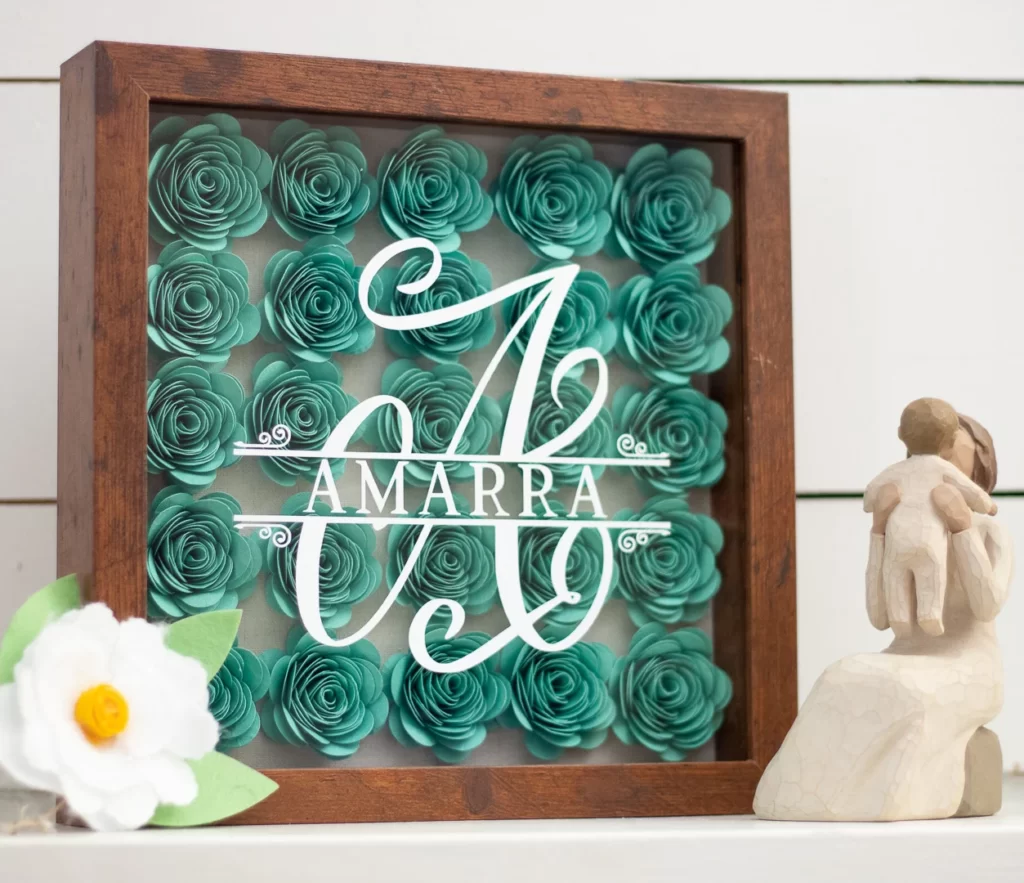 This shadow box concept can be customized to fit a variety of themes. From 3d paper flower shadow boxes (monogrammed) for gifts to glittery unicorn girls' room decor to layered paper 3d art, these shadow boxes are always a hit.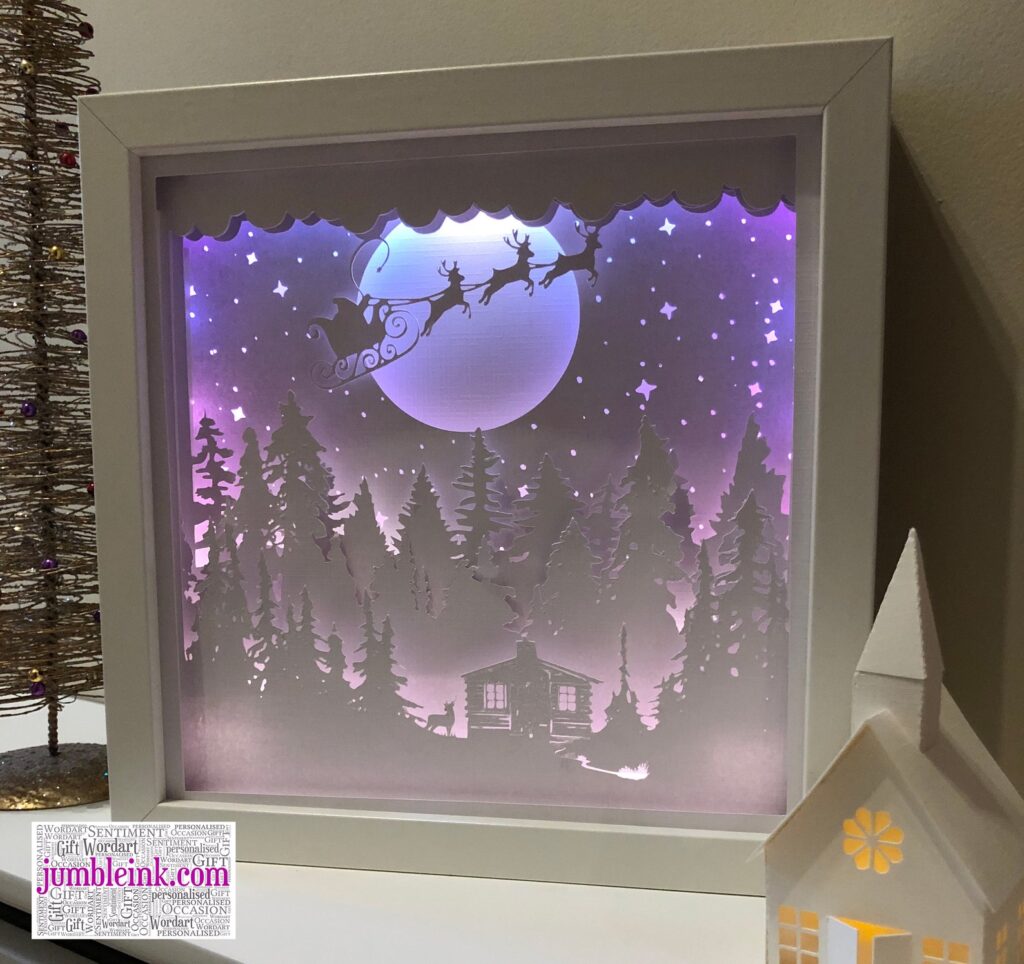 14. Wood Tile Crafts
Use a vinyl and your Cricut machines (Explore or Maker) to personalize wood tiles with quotes, names, or monogram letters. They make great gifts to sell or wall decor items (think about giant scrabble tiles).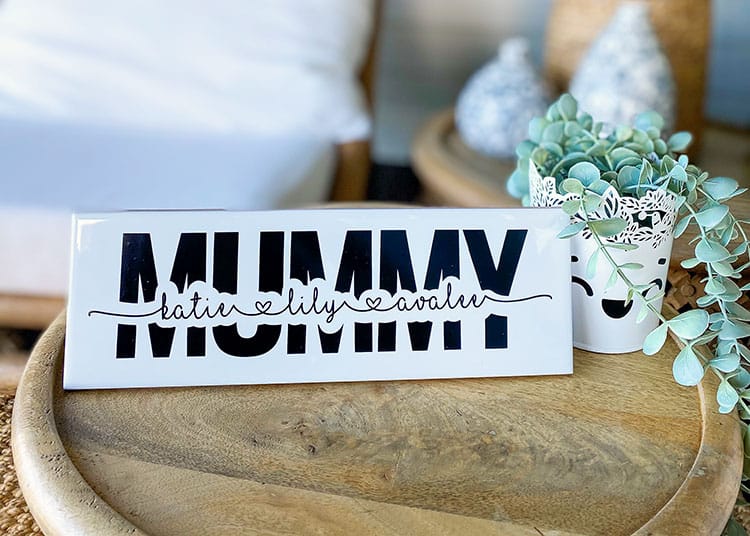 15. DIY Doormats
DIY doormats with Cricut Explore is another super easy project. You can use your Cricut to make custom stencils and then paint over them to make these doormats.
This can be a hit project in your neighborhood.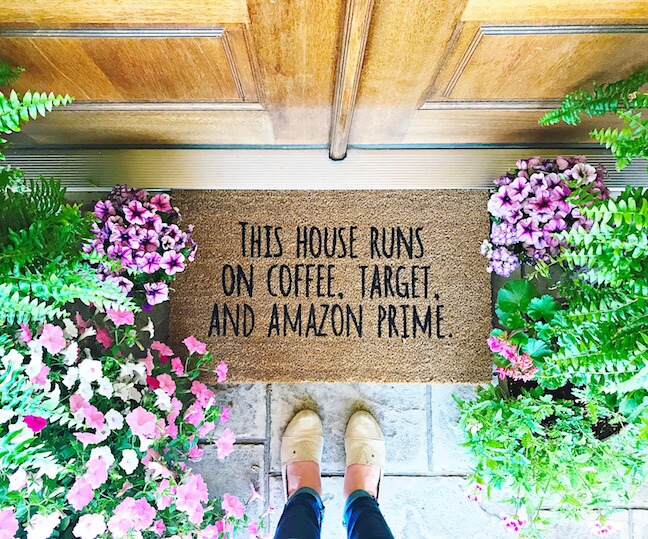 Here are some doormats more doormat ideas for your inspiration.
16. Scrabble Wall Tiles Projects
This is another profitable Cricut business projects to sell on Etsy or on your local marketplace. I keep seeing these selling in my area (my facebook marketplace). They sell pretty well at Etsy too. (see these best selling listings)
These are custom made Cricut crafts (made to order) that people love to buy for their homes or give them as gifts. You can buy SVG from Etsy or Creative Fabrica for professional use.
Pot holders
They make awesome gifts for moms or anyone who loves cooking. From fun kitchen quotes to Christmas themed graphics, you have plenty of options to make and customize potholders blanks.
Easy, spooky and fun Halloween Cricut ideas trending now
Best fall Cricut ideas to try in 2023
Best Cricut Christmas crafts for 2023
More Cricut ideas to sell
Personalized Keychains
Personalized Make up bags
Personalized tea coaster
Personalized tea towels
Baby milestone blankets and keepsakes
Baby announcement soft toys
So there you have it, the best selling Cricut projects and Things To Make And Sell With Cricut.
Ready to start your Handmade Profitable Cricut Business?
What Cricut project ideas do you have?
I'd love to hear what you'll create in the comments below.
More Things To Make and Sell You Might Be Interested In:
Best Cricut Christmas Crafts To Sell: Things made with Cricut for the Christmas season
Easy Things to Make and Sell: Popular and easy things to sell for everyone
Best Things to Sell on Etsy: Know what sells best on Etsy. Includes the best selling Etsy items
CNC products to sell: A laser cutting machine
Related posts: