Do you love making crafts with your Cricut? If so, you'll love this list of websites with free SVG files and designs you can use for your projects.
I love making simple text SVG with Canva and learning to use Ink-space, but sometimes you just need a design for a last-minute project, or you don't have the time or the know-how to create a design from scratch.
I have been there and made a list of some great websites that offer free SVG files for Cricut crafters and designers alike.
To avoid wasting hours online researching your next Cricut project, use this list of sites to find the perfect design.
Websites With Free SVG files For Cricut
Before diving into this list of free SVG websites, please keep in mind that many websites offer free SVGs for personal use only– this means you can use these designs to create products for yourself or to gift someone only.
Few of these websites sell additional low-cost commercial use licenses that you can buy to create physical Cricut products to sell. 
I love using Creative Fabrica for free SVG designs with commercial use license included. It is a must-have resource if you are starting out and want to create physical products for sale.
Be sure to bookmark this post because I will be adding more websites with free SVG files regularly, esp. for commercial use, as they are hard to find. You can pin this post so you have a handy reference guide for finding free SVG files.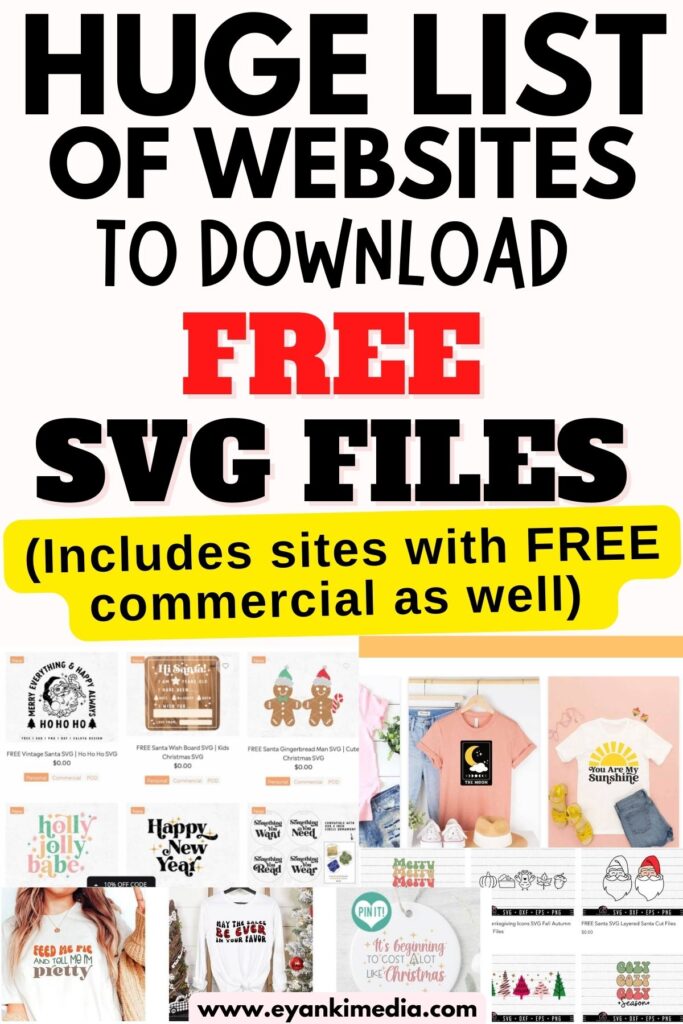 Places to Find Free Commercial Use Cut Files For Cricut
Creative Fabrica
Creative Fabrica is my go-to place for all designs as they include a commercial license.
Though I sell digital downloads (printables) made with designs from Creative Fabrica, you can use the same to create physical products to market.
It has a vast library of Cricut-friendly fonts and designs for every occasion that you can use to make something special.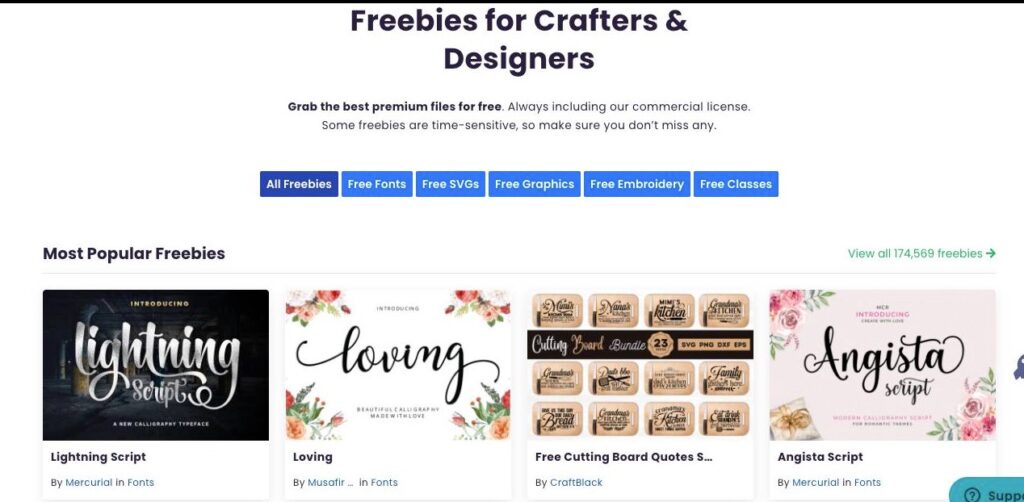 Craft House SVG
Website exclusive for SVGs for Cricut and sublimation. Free designs are pretty good and come with a free commercial license
Cutting for business
With over 375 free commercial use SVG cut files, Cutting for business is one of the cool places to get free designs for every occasion.
SVGCutsBlog 
Offers over 350 free SVG cut files for Cricut. If you want to use these designs commercially, follow the rules listed on this page and fill out the form for approval.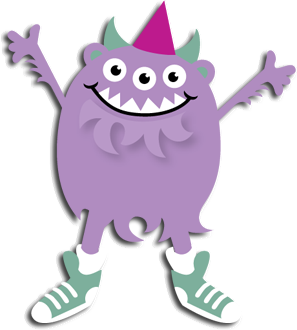 CraftBundles 
CraftBundles has over a thousand free SVG cut files available to download for commercial purposes. These include simple text files and vector-based designs. They offer freebies every month, so make sure to check them out.
Printable Cuttable Creatables
With over 350 easy-to-cut free SVG designs, Printable Cuttable Creatables offers every freebie with a limited-use commercial license. If you plan to sell more or don't want to give credit , they have an extended commercial license that you can purchase.
Simply Crafty SVG'S
Over 111 files of 3D paper craft SVG freebies with limited commercial use license. I am in love with this Valentine's paper card! You can check heir terms here.
Savana's Design
A website with free cut file freebies (released on Friday every week) for personal or limited-commercial use. Read more about license info here.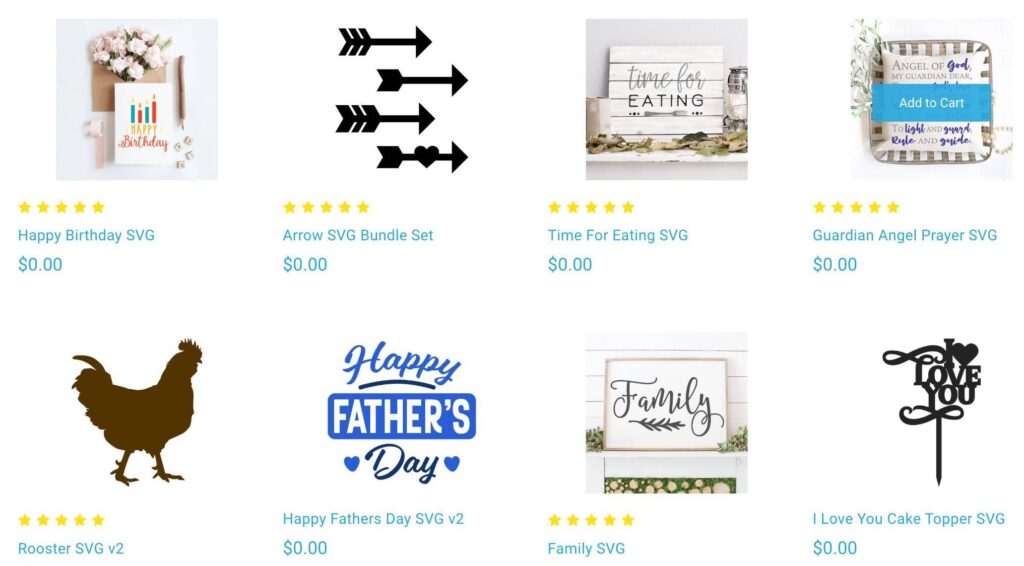 Ruffles and Rain Boots 
A popular craft blog by Sarah that offers commercial use (physical products) SVG cut files. You can find tons of free SVG and premium SVGs on her blog.
Poofy Cheeks 
This blogger offers commercial use SVG cut files so you can start using them for your small business immediately. With over 200 options to choose from, there's bound to be the perfect file for any project.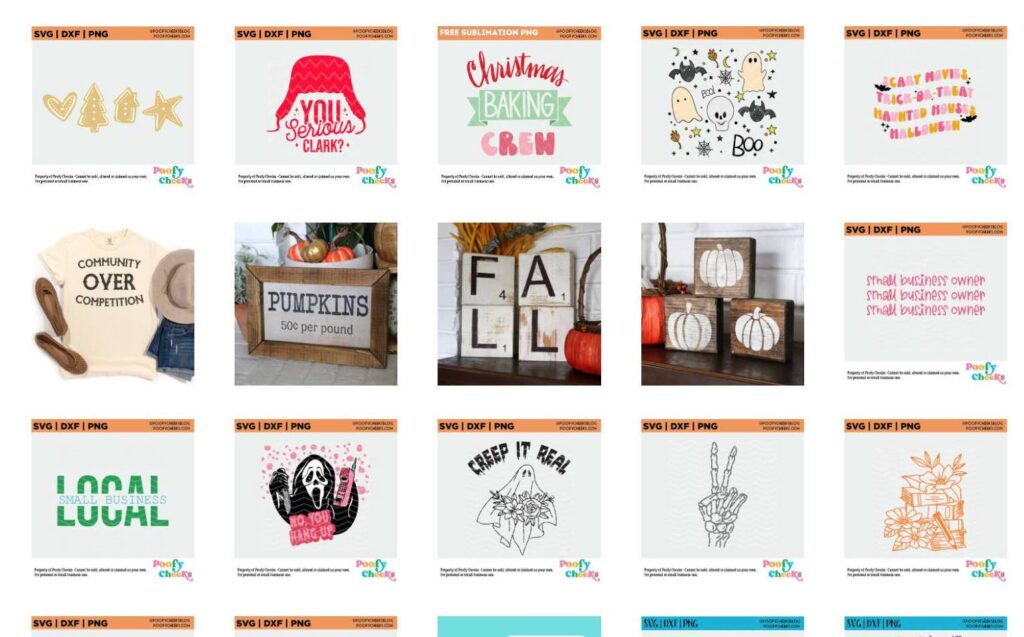 Best Websites For Free SVG For Personal Use
In addition to the free commercial use SVG websites mentioned above, here are the best sites for free personal SVG files fit for use on a Cricut or Silhouette:
Jennifer Maker
Jennifer is one of the most popular Cricut bloggers. She has many great Cricut tutorials and lots of free SVG files for Cricut crafters. The SVGs are under password protected library, and you will need to register to get access.
Her SVG cut files are free to use for personal projects, and she doesn't allow commercial use.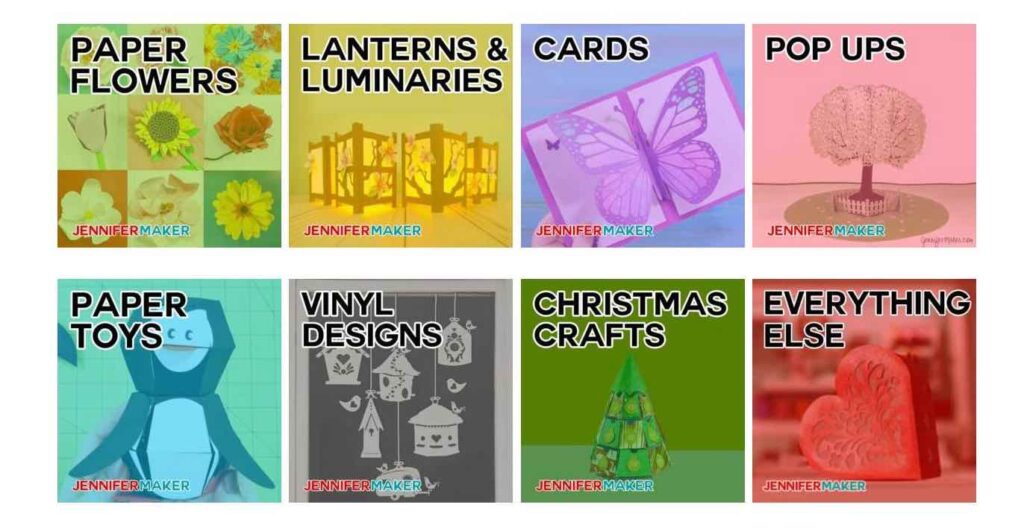 Caluya Design
Caluya Design is full of awe-inspiring free SVG designs you can use for your personal projects. If you wish to use the designs for commercial purposes, you can purchase a license for $3.00.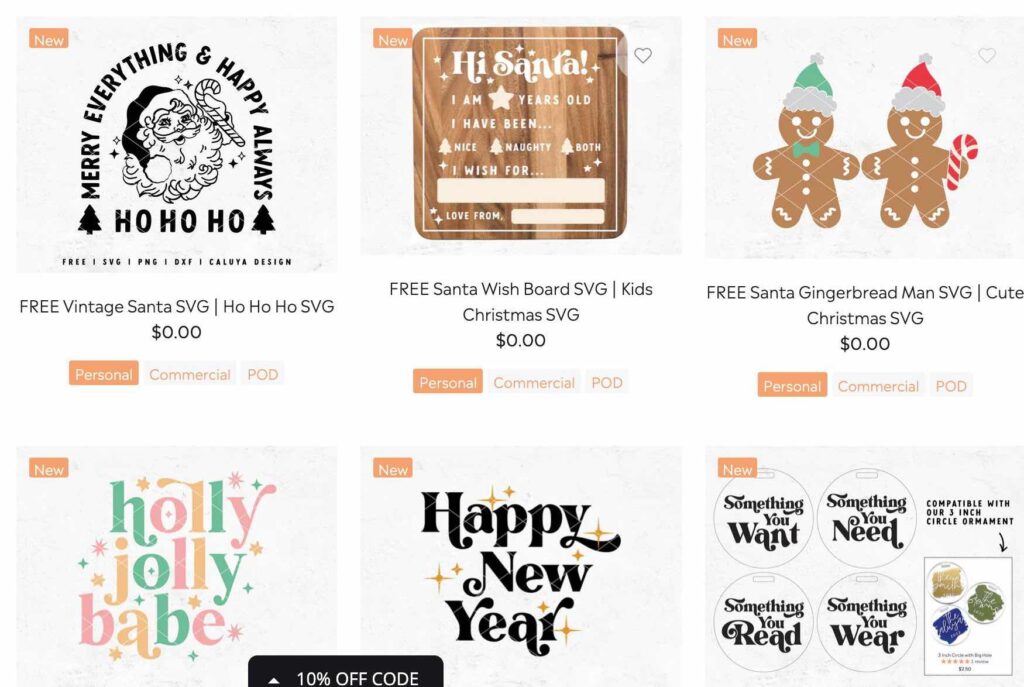 Miss Kate Cuttables
Every week, Miss Kate gives away a free design for personal use. There are lots of different designs to choose from in the free Stuff section of her shop.
The Girl Creative
You'll love her collection of free SVG files, even though they're all for personal use only. She has some free commercial-use SVGs for her email list as well!

The Country Chic Cottage
Lots of free and cute Cricut SVGs for personal use. You can buy a commercial license to use these designs to create something physical to sell.
Happiness Is Homemade
Craft blog offering free personal use SVG cut files for Cricut, Silhouette, Glowforge, Brother Scan N Cut, or other cutting machines. With an add-on commercial license, you can turn these designs into physical products to sell.
Hello Creativity Family
This blog offers free SVG files that you can use for personal projects. They release new designs on the first Tuesday and third Thursday of every month, so be sure to check back often for new cutting files.
More Sites That Offer Free SVG Designs For Cricut
Again A Quick Note On SVG Licensing
Please read the license that comes with each website. This will tell you if you're allowed to use the SVGs for commercial use.
I have tried to include free SVG websites that offer commercial use licenses, but things change with time. Please double-check before you start using these files for your small business.
I hope it helps you in your journey of becoming a Cricut crafter! Happy crafting! 🙂