DIY Christmas Wreath Ideas to Sell
Ready to get crafty for the holidays and make some cash on the side? These cute Christmas wreath ideas will be perfect for making and selling. 
Wreaths are one of the most popular holiday decorations so tapping into that business can be a great money maker.
Luckily, these holiday wreaths are easy to make so whether you are just getting started with making your own wreaths to sell or have been doing it for a while, there are plenty of Christmas wreath ideas on this list. 
From simple holiday wreaths to some that are full of holiday cheer, these wreaths will be great to make and sell.
Supplies you might need for Christmas Wreath making:
Green Floral Wire
Artificial Pine Needles Branches
Christmas Ribbon for Wreaths Bows
 Artificial Red Berry Stems
G
Grapevine Wreaths
Pinecones
More Christmas Crafts You Might Like:
Christmas ornaments ideas to sell
Christmas wooden crafts to sell
DIY Christmas Wreath Ideas to Sell
Jolly Snowman Christmas Wreath
Festive and beautiful, this jolly snowman wreath is the perfect way to welcome guests for the holidays. It's also a Christmas wreath that everyone will ask for.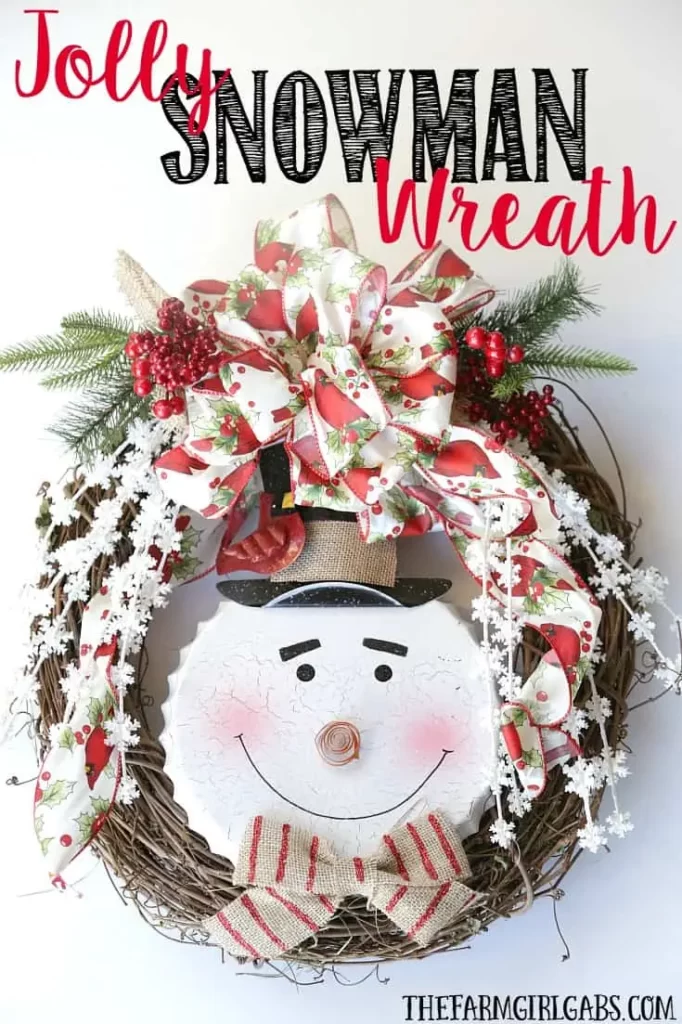 Reindeer Wreath 
 I love this unique way to use a candy cane to make a wreath.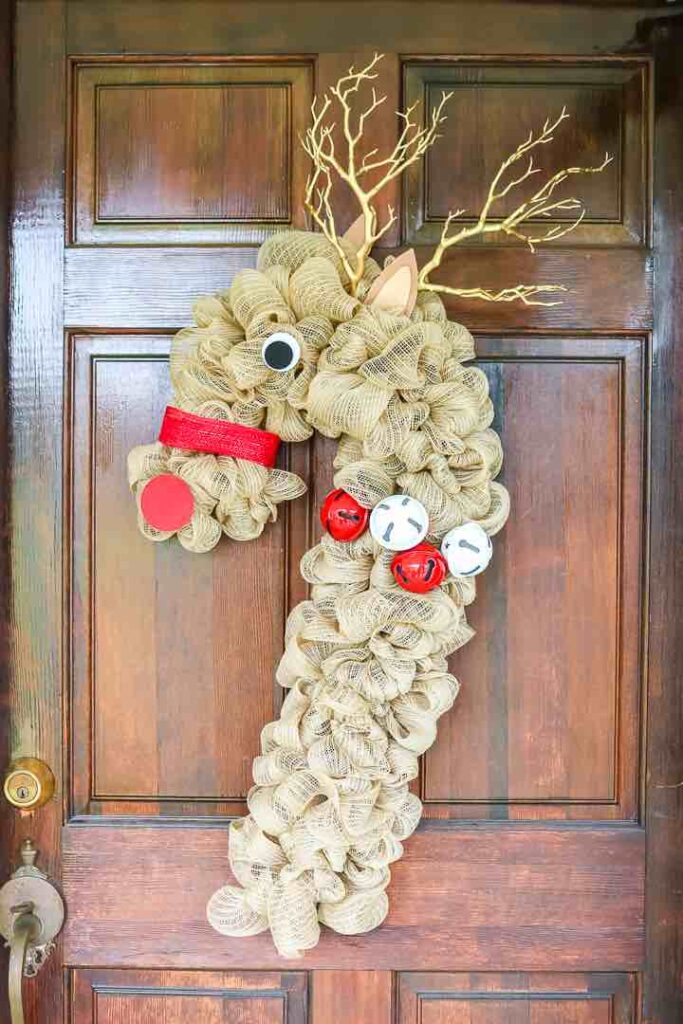 Simple Dollar Tree Wreath
With only a few supplies from the Dollar Tree needed, this adorable and festive Merry Christmas wreath will be a great one to make and sell for the holidays.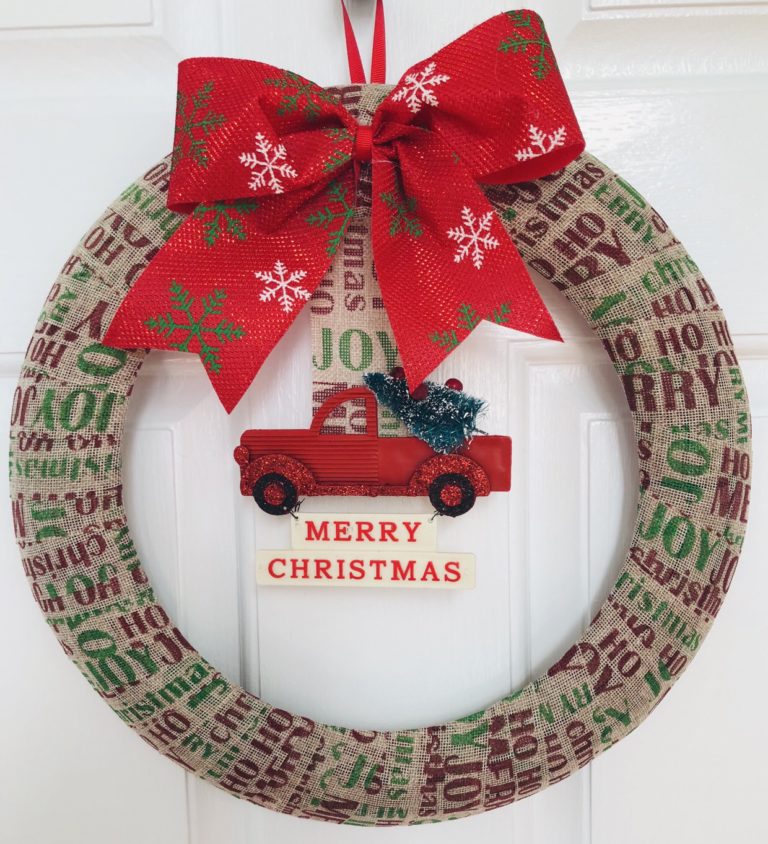 Peppermint Candy Cane Wreath
The peppermints on these candy canes are made from Styrofoam discs that you can find at just about any craft store. The red and green colors come from glitter so it's a shiny wreath that's colorful and fun.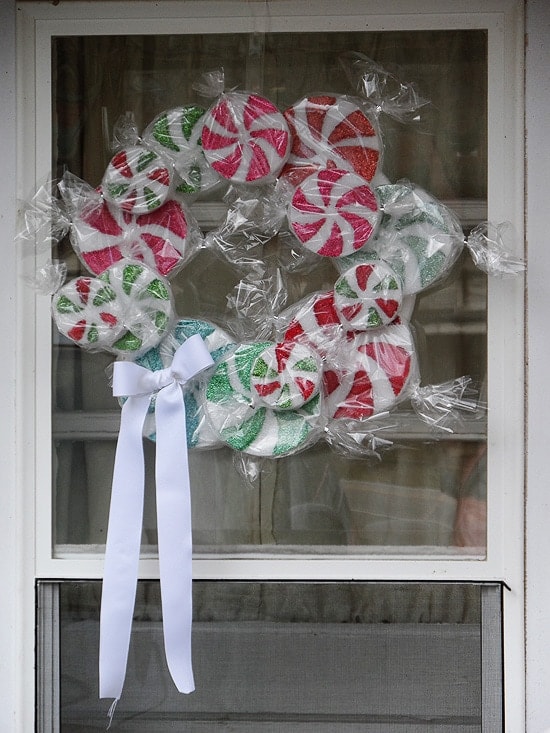 Gingerbread Man Wreath
Bring a little gingerbread man cheer to the holidays with this gingerbread man wreath. It's a cute Christmas wreath that you can make and sell for the holidays.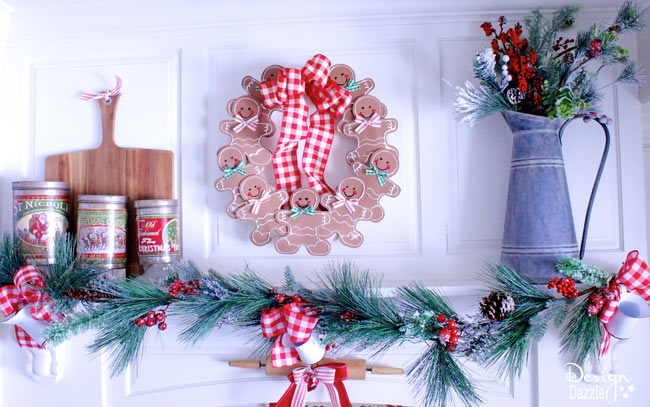 Mesh Holiday Wreath
Easy to make, this mesh holiday wreath is a festive craft idea that you can make and sell for the holidays. You only need a few supplies, and the wreath will look great when it's finished.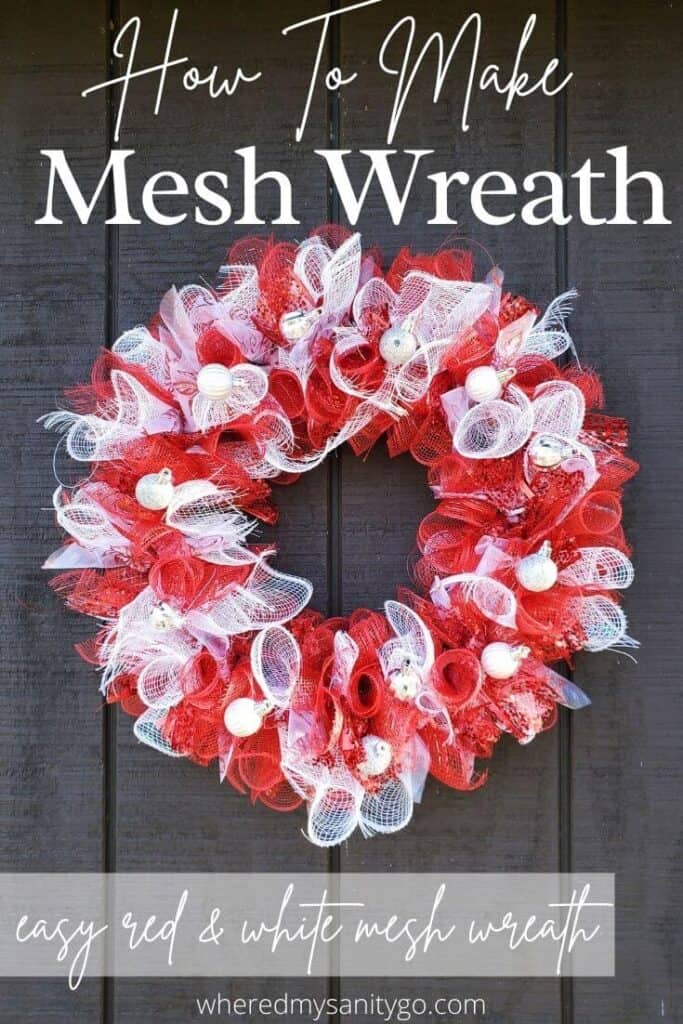 DIY Joy Wreath
Those who love wreaths will certainly like this DIY joy wreath. It's a beautiful and festive wreath that you can make for the holidays or sell at craft fairs.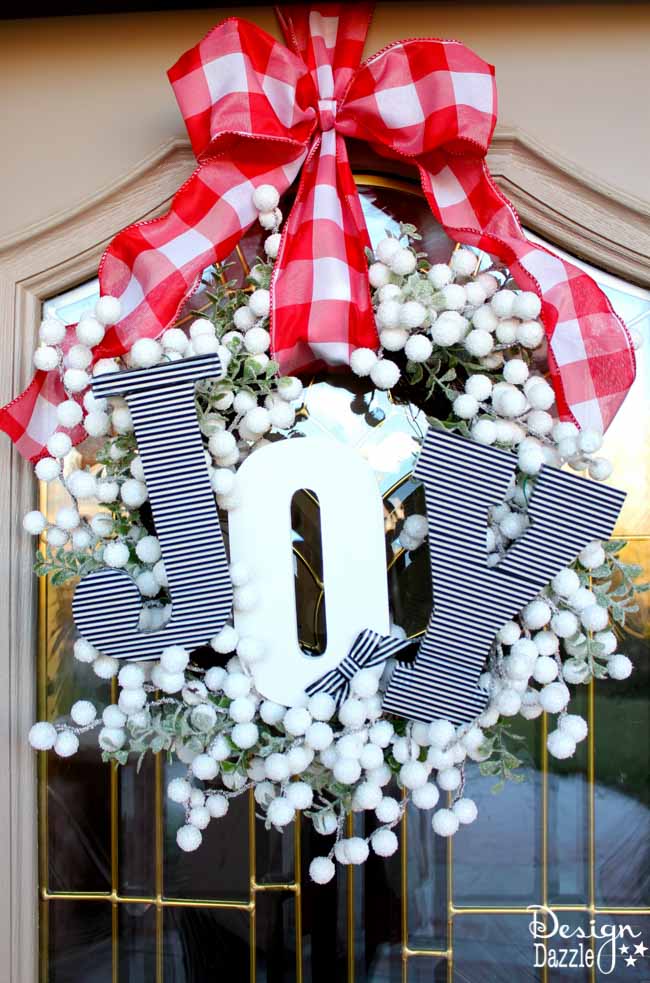 Christmas Wreath with Metallic Accents
Want a simple wreath that you can make for the holidays? This Christmas wreath is a simple wreath, but the metallic accents make it stand out and bring some joy to the holidays.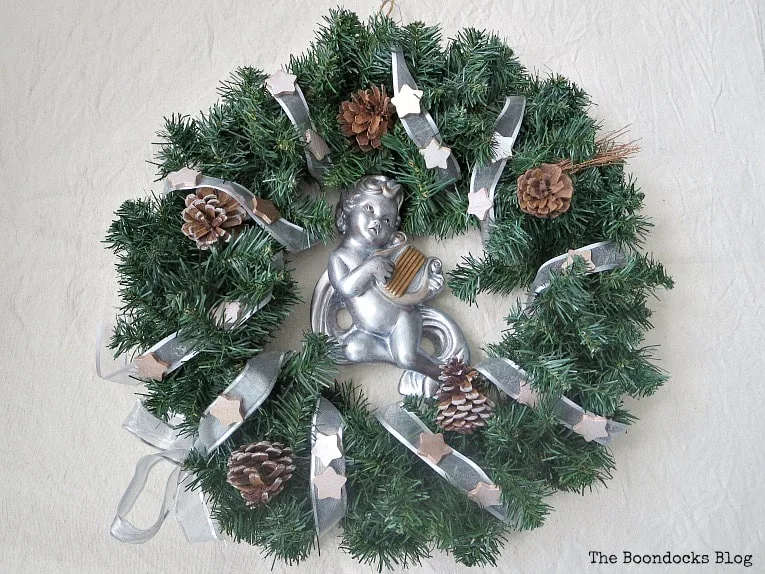 Santa Pinecone Wreath
Another adorable holiday wreath that you can make, this Santa pinecone wreath is unique, fun, and festive. The Santa on the wreath is actually an ornament so you can change up the styles if you'd like.
Jingle Bell Door Wreath
The focus of this wreath is the beautiful buffalo check pattern and the jingle bells that are used to make the wreath. It's a great rustic Christmas wreath that you can make and sell.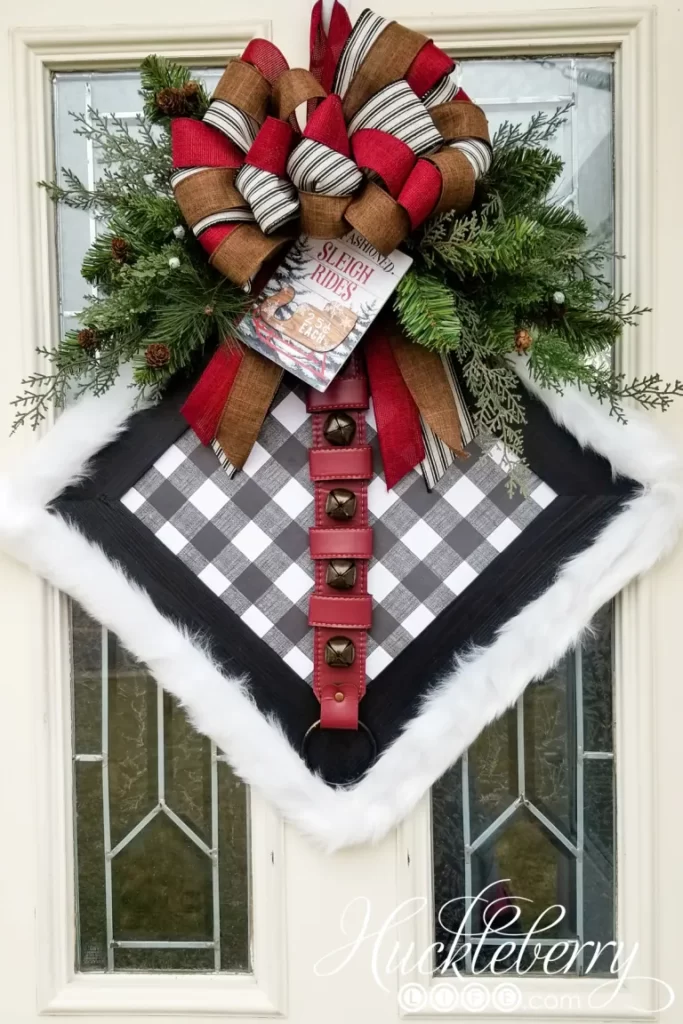 DIY Eucalyptus Wreath
Another easy and beautiful holiday wreath to make and sell, this DIY eucalyptus wreath is festive and fun. The peppermint and candy cane ornaments bring some holiday color to the wreath.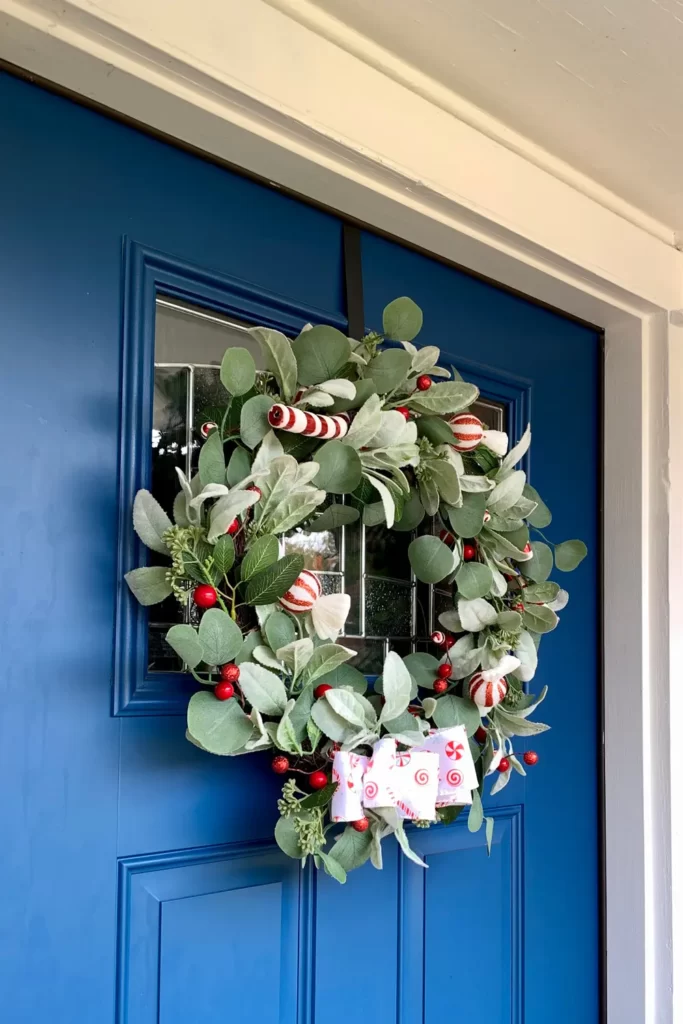 Christmas Village Winter Wreath
An impressive wreath that will look great on any door, this Christmas village wreath is something that buyers can show off during the holidays and the winter months.
Beautiful DIY Christmas Wreath
Want an impressive Christmas wreath you can sell during the holidays? This one is a Pinterest worthy wreath that's easy to make at home and will be perfect for selling.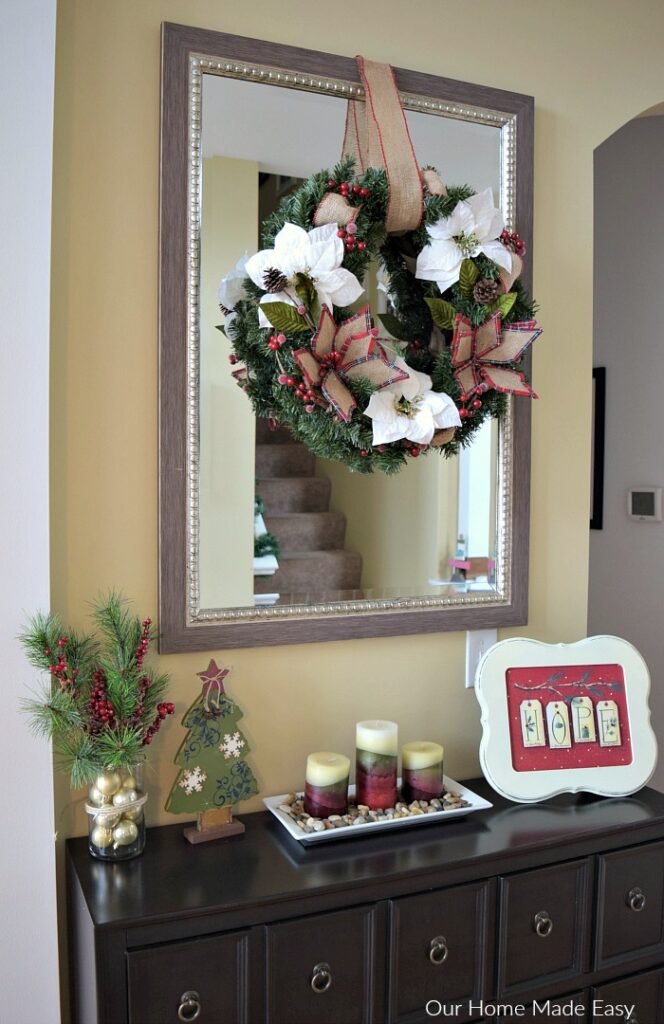 DIY Ornament Wreath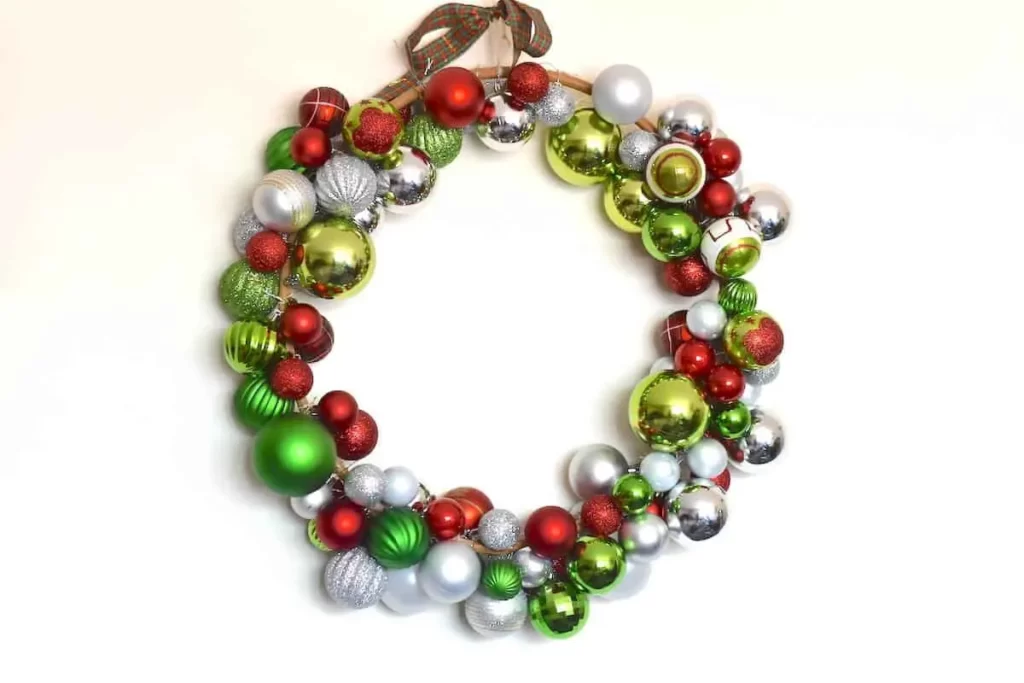 An ornament wreath is always a great choice when it comes to making your own wreaths. There are so many different ornament colors and themes that you can use to create the wreath.
Candy Cane Wreath
Made from real candy canes, this adorable candy cane wreath is perfect for the holidays. Change it up with various candy cane colors and you have some unique designs for Christmas wreaths to sell.
Rustic Farmhouse Wreath
This is another great rustic themed wreath that you can make and sell for the holidays. It's simple, yet elegant and will be a hit for the holidays.