This blog article is ideal for you if you're searching for Valentine's day crafts to make and sell. I have compiled a list of 21 Valentine craft ideas to sell that are sure to be popular with your customers.
Many people think Valentine's Day is just a day for couples to show their love with expensive jewelry and fancy dinners. But it doesn't have to be that way.
Crafters can celebrate too by making handmade DIY Valentine gifts to sell and make extra money.
There are so many options out there but I have made it easier by narrowing it down to the most desirable DIY Valentines' crafts to sell.
You can also use these crafts as DIY gifts that you can sell at your next craft fair, the local marketplace, or on Etsy.
What can You make and sell on Valentine's day?
Valentine's day is all about expressing your love for the people who matter most in life, and what better way to do it with valentine's day handmade gifts.
Therefore, Valentine crafts and handmade gifts to sell should be some heartful things that can be given as a token of love and affection.
Chocolates and flowers are the go-to valentines gifts for couples, but there are many Valentine's crafts to make and sell that can be given as an expression of love.
Since these days personalization is on-demand, Valentine's crafts that are personalized will be a hit.
I have compiled a list of 21 heart-touching valentine gifts and crafts that can be made and sold. You will find everything from Valentine's DIY projects like a DIY paper rose bouquets to Valentine's day healthy heart chocolate bar.
Now, let's get started with Valentine's crafts to make and sell.
Related posts:
Cricut Valentine Crafts to Make and sell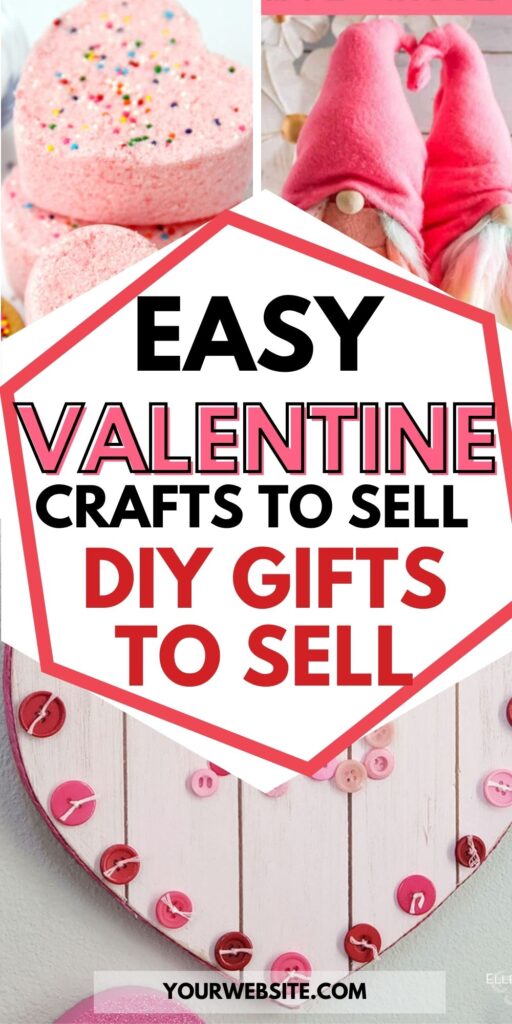 Valentines Crafts To Make And Sell in 2023
It's time to get your crafting hats on and make some Valentine's Day crafts to sell.
A. Home decor Valentine craft ideas to sell
1. Valentine's Day Pennant with Cricut
This Valentine's pennant is an easy project to do and can be customized according to your customer's needs.
The best part about this Valentine's craft idea to sell is that it can be used as a gift and home decor item after Valentine's day.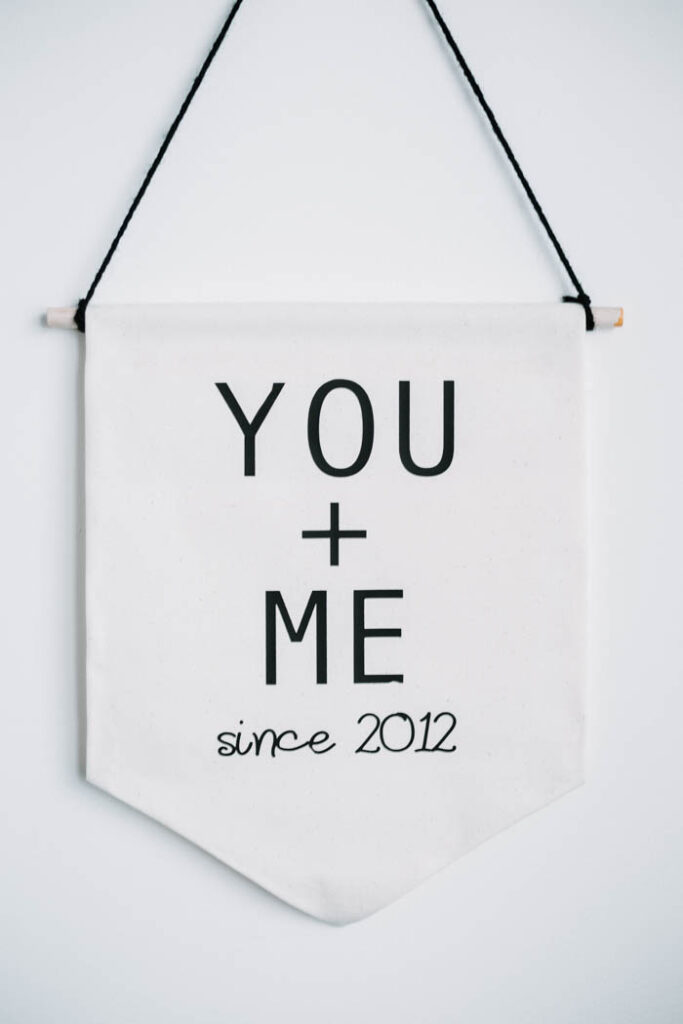 2. Easy DIY Valentine Wreath
A valentine's wreath is the perfect Valentine's decoration for those looking for a beautiful red valentines decoration and works as an easy DIY Valentine's Day gift.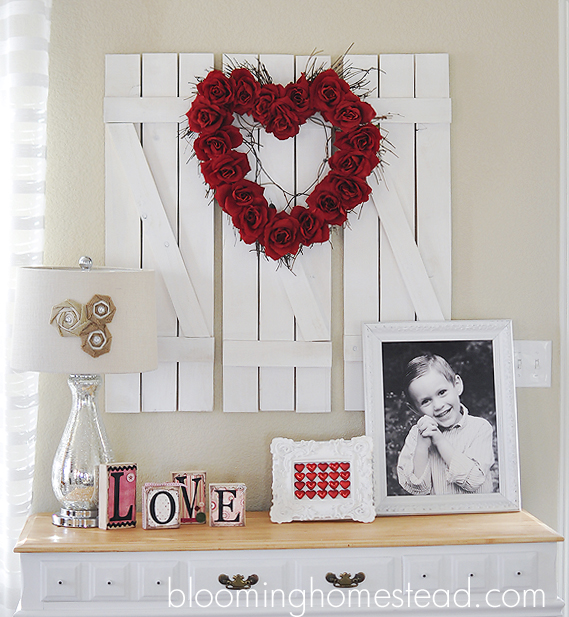 3. Vintage Style Valentine's Day Decor
This Vintage style Valentine decor is based on the theme "Love makes the world go round" would surely please vintage craft lovers.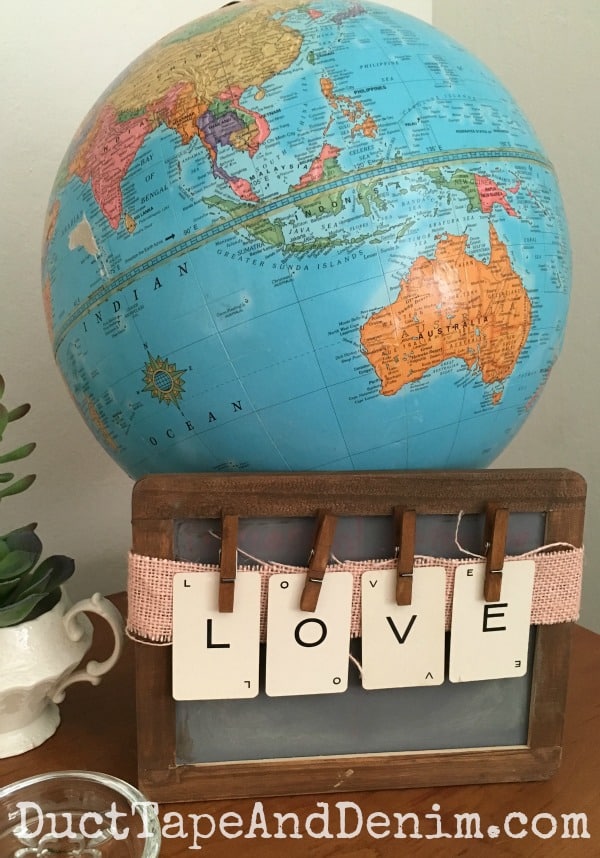 4. Valentine Art for Kitchen
Here is another thoughtful Valentine craft I loved.
Valentine is all about love, and Valentine's art for the kitchen is a great way to remind your loved ones you care and are inseparable.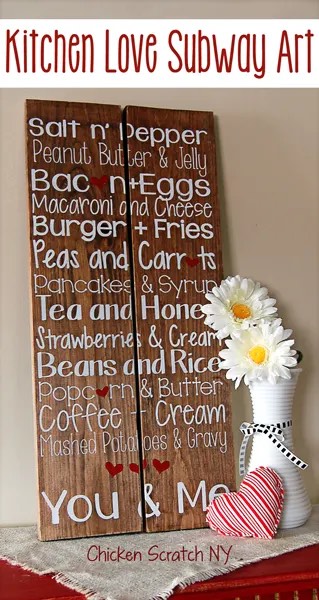 5. Rustic Button Valentine Heart Decor
This rustic heart Valentine craft is perfect if you're looking for a simple yet meaningful Valentine's decoration to sell. You can customize it further however you want and it's a great Valentine's craft idea to sell.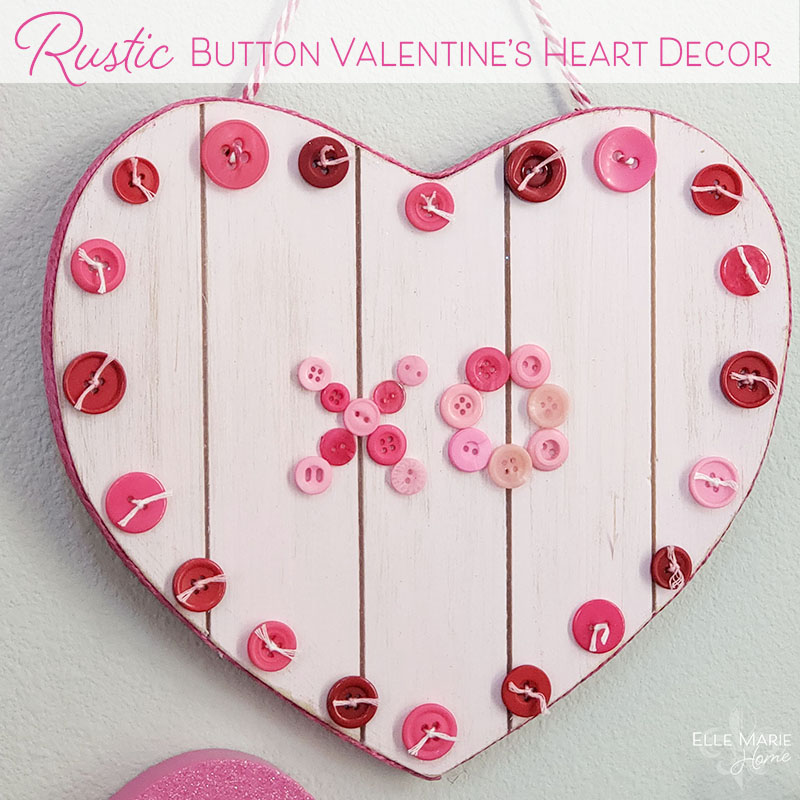 B. DIY Valentine Gifts To Sell
6. Valentine Jewelry
Jewelry is no doubt the best selling item on Etsy throughout the year and Valentine-themed jewelry is no exception.
You can make these heart-themed necklaces or other jewelry items like rings, and bracelets to sell at your next craft fair or online store.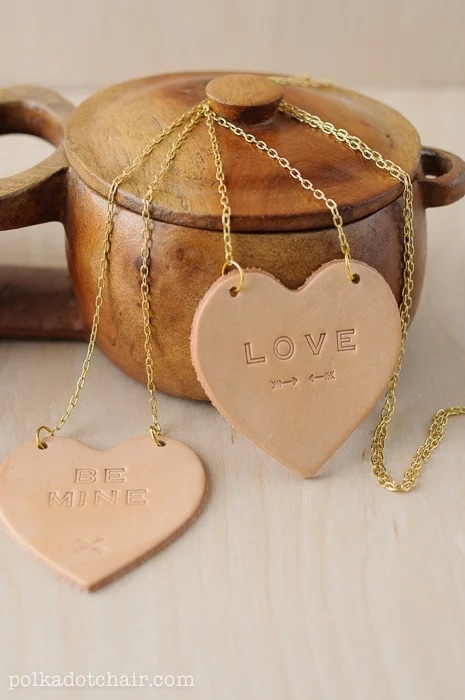 7. Valentine Key Chains
These keychains are great DIY Valentine's gifts to sell because they're so versatile, cheap, and easy to make. You can customize them to suit your buyer's needs, making each keychain unique.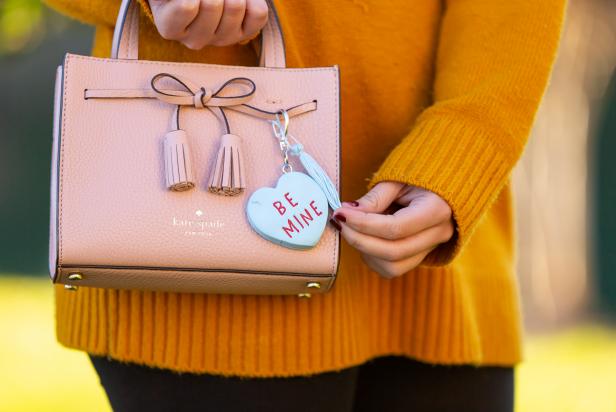 8. Valentine's love letter cushion
This love letter cushion is a freaking awesome Valentine's craft to sell. Think about all the possibilities with this craft.
You can design these cushions using your customer's letters with a Cricut, making it a great personalized gift to sell.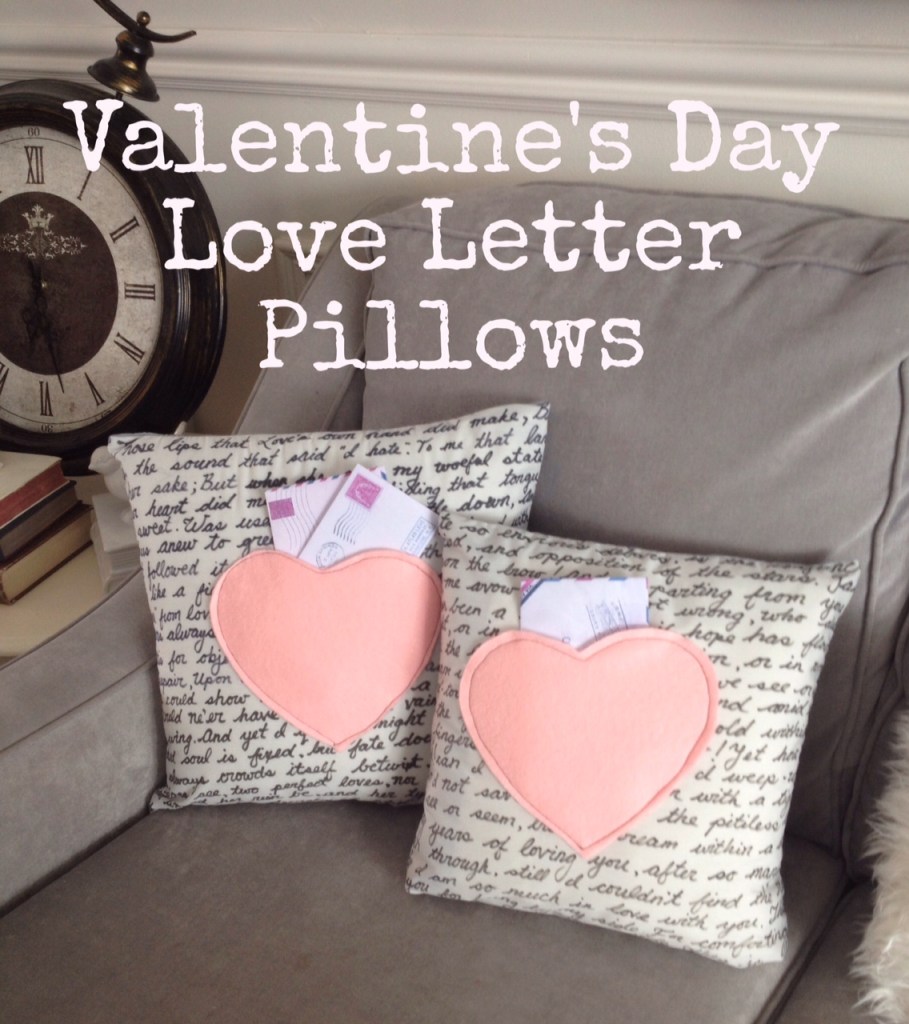 Related reading: Fabric crafts to make and sell
9. Valentine's Mugs
Another popular valentine's day DIY project is making and selling Valentine's mugs. Make customized coffee mugs using permanent vinyl. I purchase them from Dollar Tree and customize them myself.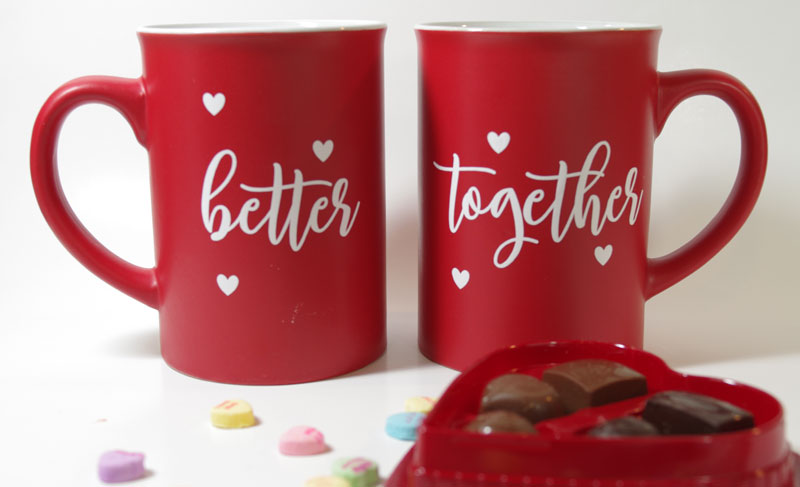 10. Handmade Valentine's Cards
Do you know the craze for handmade cards is on the rise? People like them because they have a personal touch and Valentine's day cards will be a hit too.
And the best part is they don't always need costly supplies to make and are very lightweight to ship.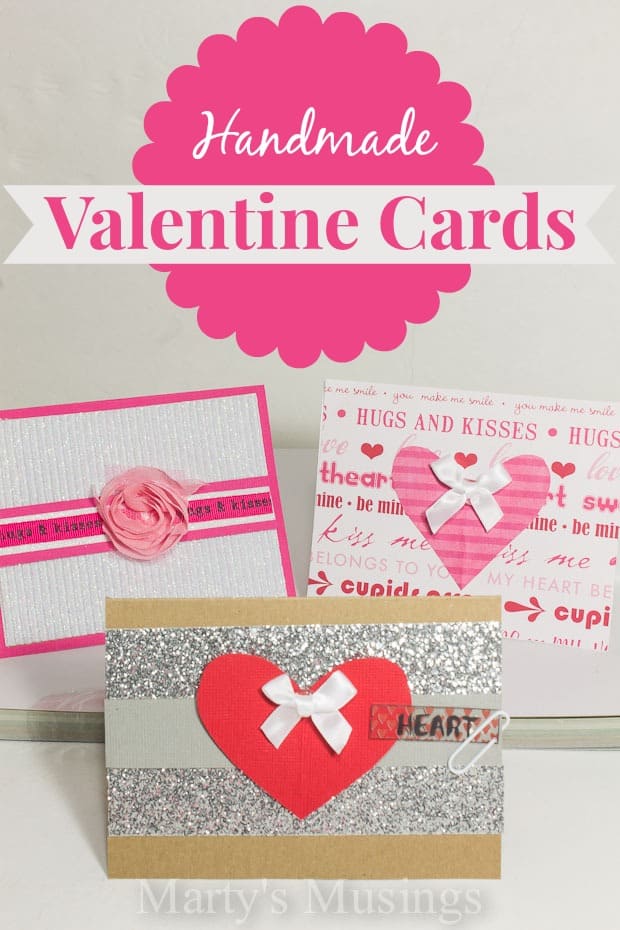 You could even make a fun valentine's day card kit that includes all the materials needed to create one DIY valentines day card with envelopes included for an extra fee of course.
11. Pop-Up Photo Box Gift Idea
A very unique and yet simple DIY Valentine's day gift to sell. This pop-up picture album is very nostalgic. Add this Valentine's project to your next made-to-order craft list.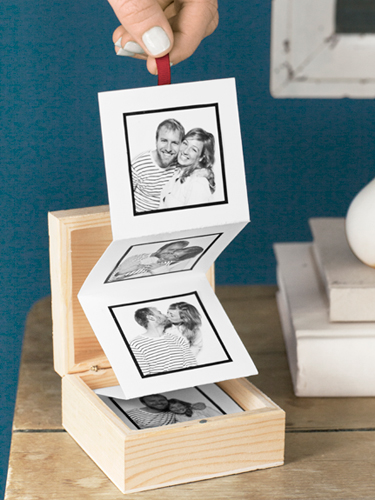 12. DIY Sweetheart Glass Block
Another DIY gift idea to sell on this Valentine's. Fill a glass block with your (or your buyer's) favorite candy, put on some text with Vinyl, and there you have it- a sweet gift for some special.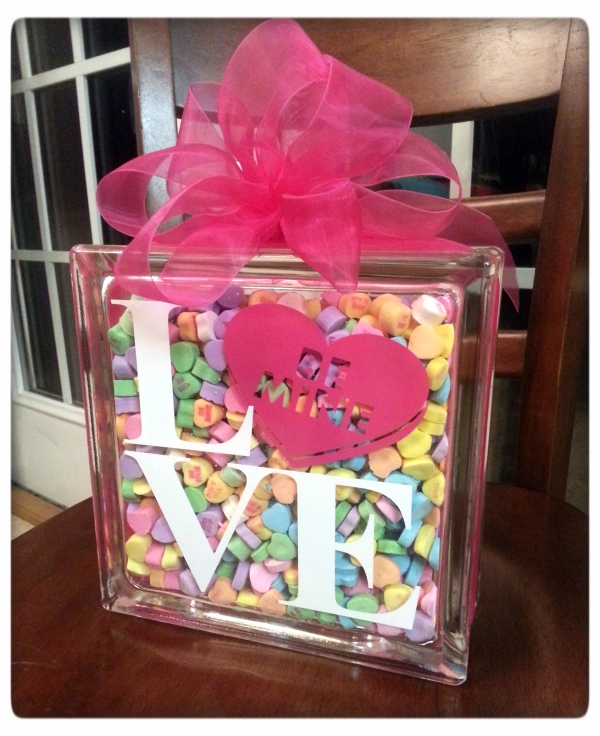 13. Heart Shape Bath Bombs
Ok, here is a point: we all know bath bombs are a new fad among people; then why not add a little Valentine's element to them and make one of these easy things to make and sell on Valentine's day? I am sure it will be hit with these conversational hearts.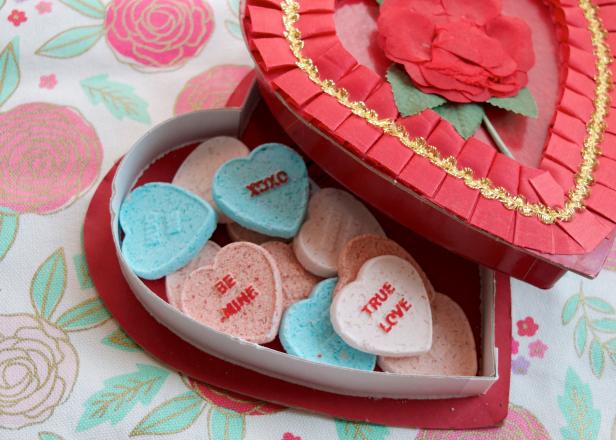 Here is another Bath bomb idea to sell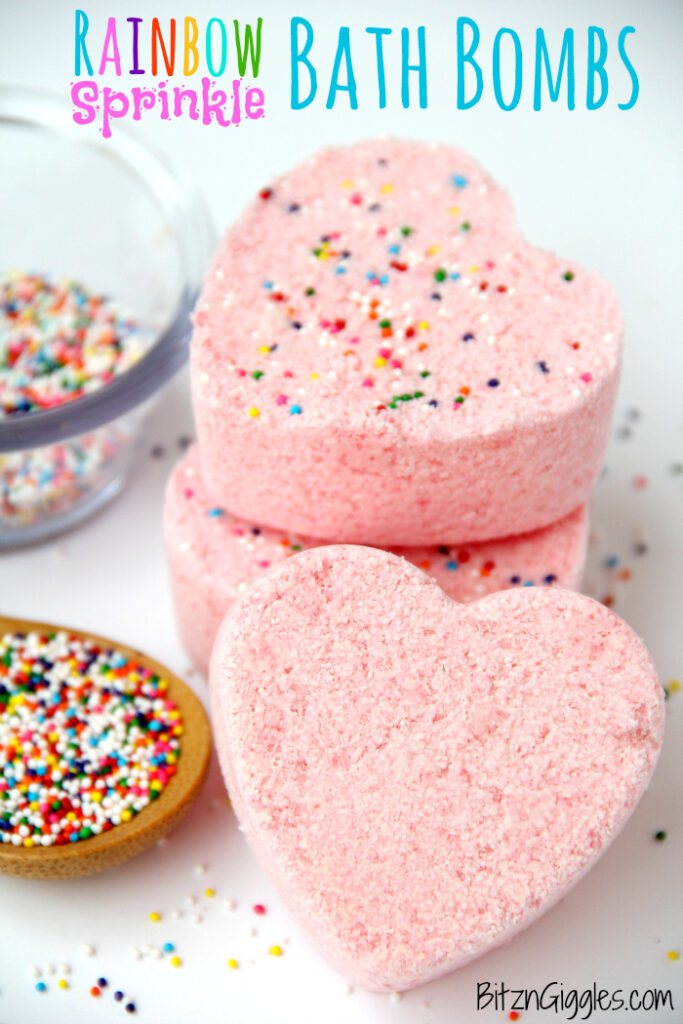 14. DIY Candle Carved with Initials
Another unique handmade DIY Valentine gift idea to sell is this candle with carved initials.
We all know candles are quite popular products to sell, people use them on all occasions, so why not add initials on candles and sell them as personalized gifts?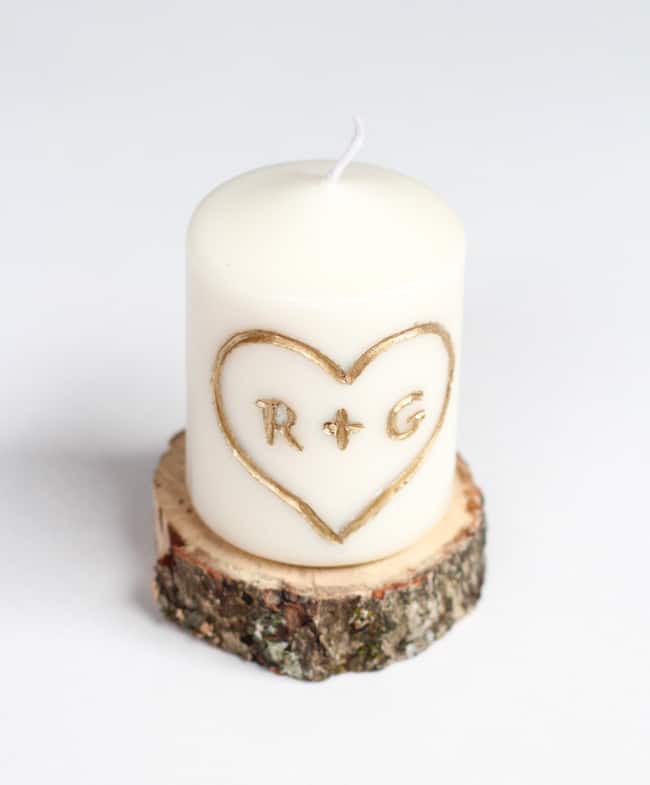 15. No-Sew Gnomes
This Gnomes Valentine craft is a fun idea because it's easy and inexpensive to make. It also works well as a sweet gift or as a decoration for any home.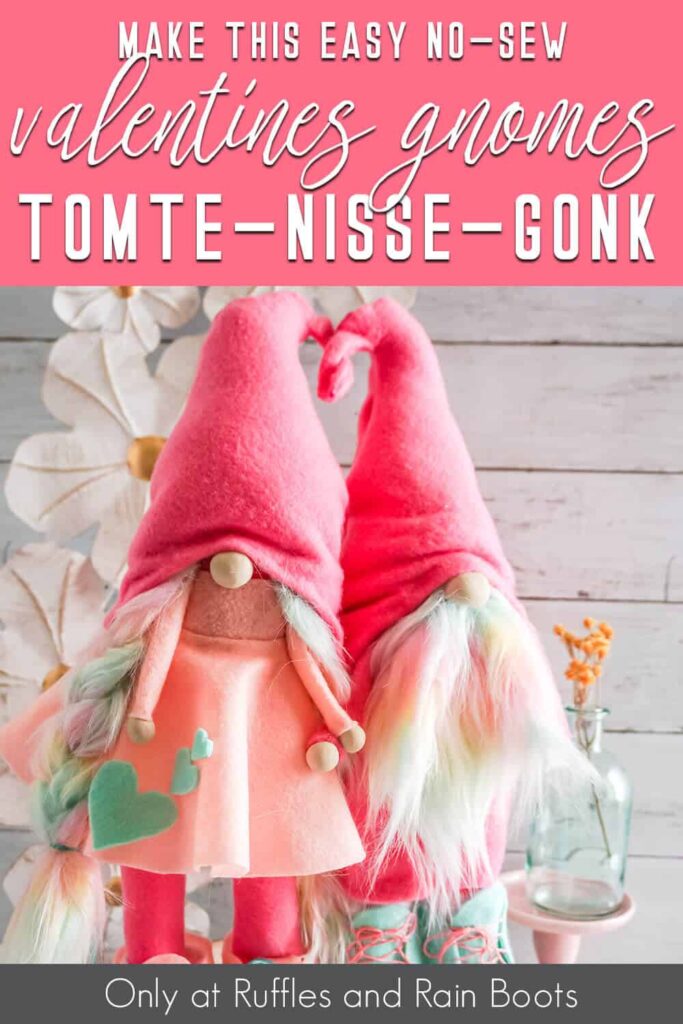 16. Love Coupons
Next on this list are these easy-to-make printable love coupons to sell on Etsy.
You can make and sell digital products on Valentine's day like printable cards, coloring sheets, printables for kids' school favors/treats, etc.

You know that you can get free files for your printables and other projects from Creative Fabrica. I love their free daily gifts (fonts and graphics) that come with a lifetime free commercial license.
Related reading: 40 best selling printables on Etsy
Valentine Hand & Foot Print Craft
These valentines crafts are perfect as they are simple and meaningful. You can sell digital files on your Etsy shop that your customers can personalize with their or their children 's hands and feet prints.

17. Heart Crochet Scarf
If you know how to crochet, then this heart crochet scarf is a very good idea to sell for on Valentine's.
It is a cozy and useful item that practical people like to gift to their loved ones.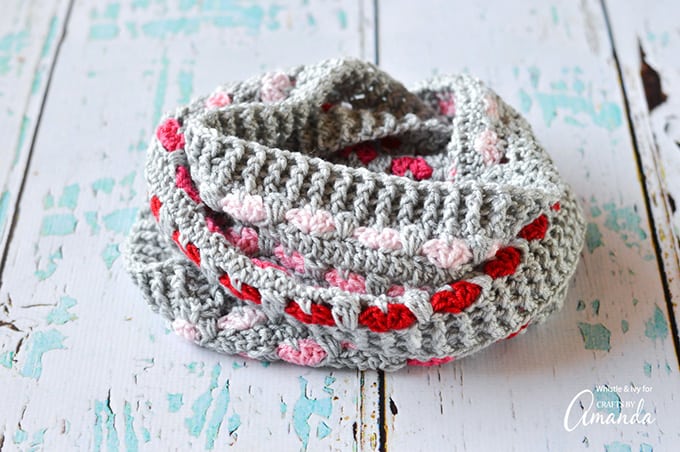 18. Paper Flowers
Who doesn't like flowers? However, real flowers fade in a few days or weeks.
Why not try a DIY Valentine gift that will last for eternity? These paper flowers are incredibly beautiful and will endure indefinitely.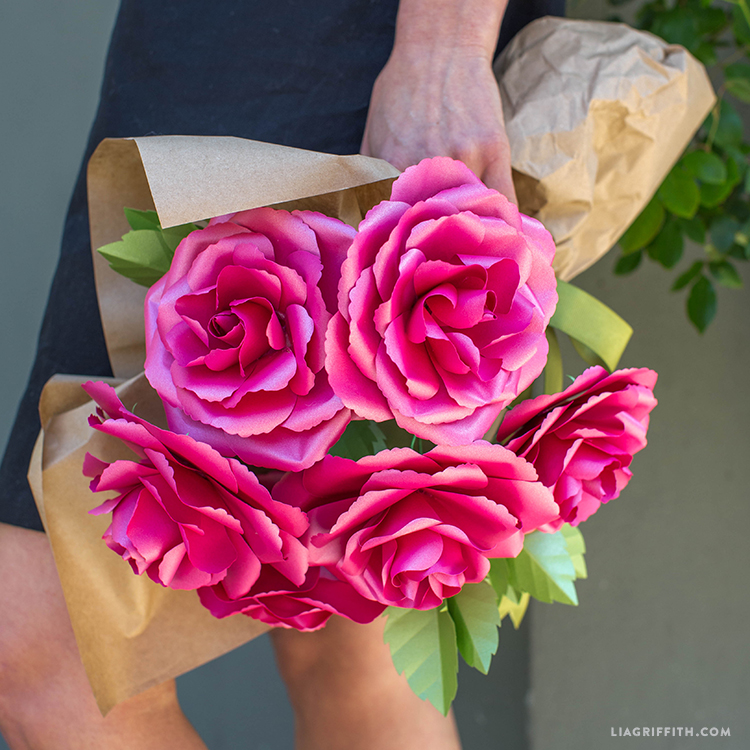 C. Valentine's Day treat to make and sell
19. Valentine Special Cupcakes
Special cupcakes are a great Valentine's gift idea to sweet lovers. Plus, it doesn't take too long to decorate these homemade Valentine's treats.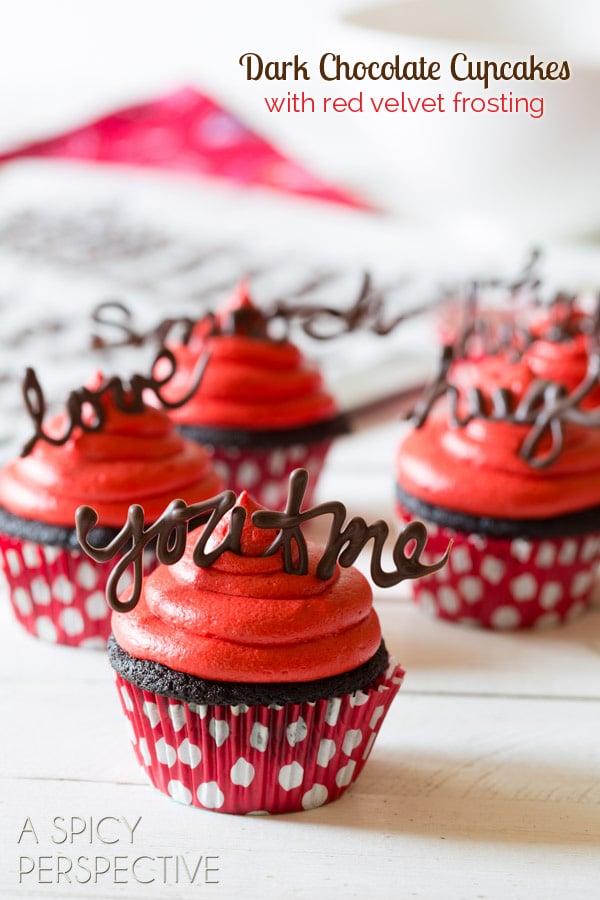 20. Valentine Pops For Kid Favors
These adorable Valentine pops are ideal for selling at craft shows or on your local FB marketplace. Consider all of the moms who want to give their children's classmates lovely school Valentine presents or prepare V-day party favors.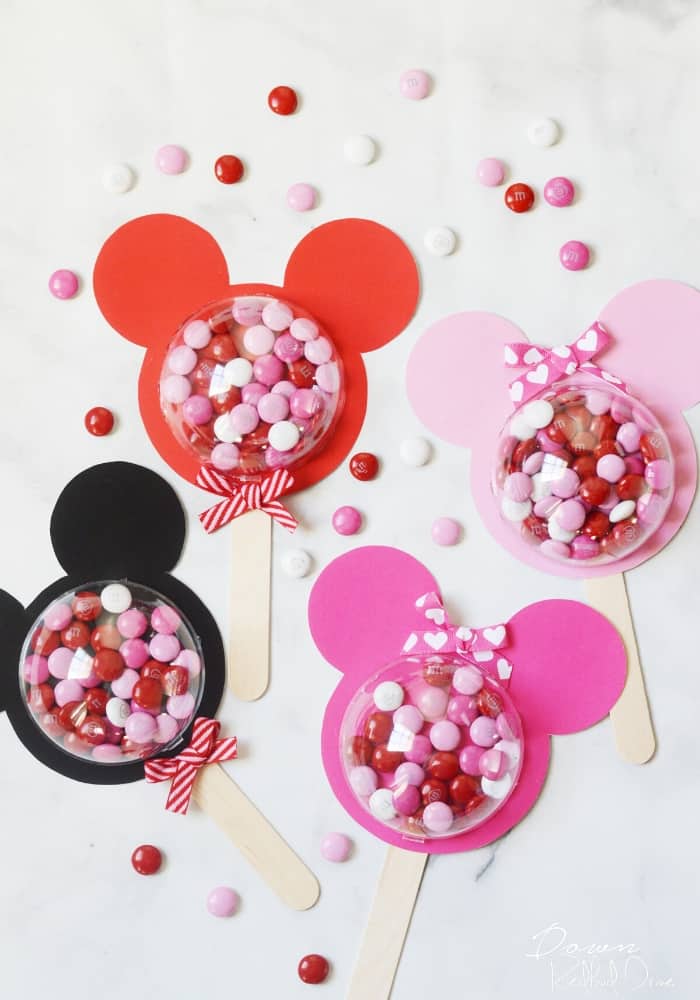 21. Homemade Heart Shape Chocolates
Heart shape chocolates are one of the most popular Valentine's day presents, and you can sell these handmade heart-shaped chocolate bars in your neighborhood.
This recipe is prepared using nutritious ingredients, so it will be a healthy choice for those concerned about their weight.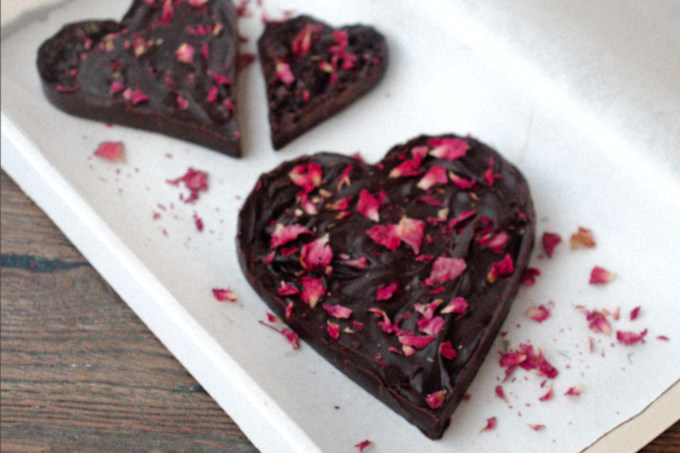 So there you have it, Valentine's day crafts to make and sell!
A list of Valentine crafts with a ton of potential for you to choose from this love season. I hope they give you some great valentine's craft ideas to sell ideas on next Valentine's Day.
If you want to make a quick buck this Valentine's Day, consider making these craft ideas and selling them.
Whether it's as simple as putting together some heart-shaped boxes or more complex like wreath decorations for your door, there are plenty of easy V-day crafts that can be made with minimal time investment.
Have fun crafting up your own idea and remember to let me know how it goes in the comments below and your favorite craft idea.
Happy Valentine's Day!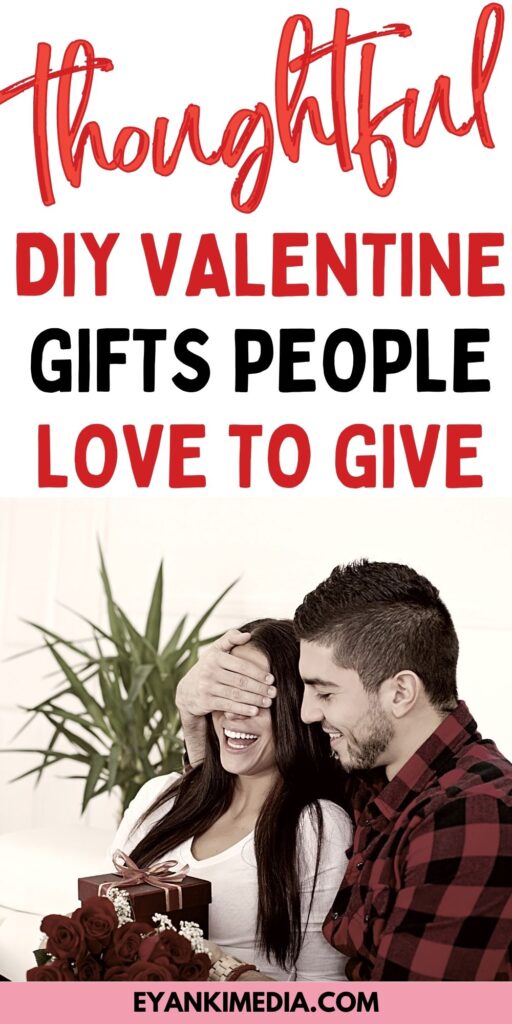 More DIY Money Making Crafts Ideas You Might Like