Well, the wait is over! You can now edit a PDF in Canva using Canva PDF editor tool.
Canva has recently launched its new editing tool that allows users of the design platform to edit their PDFs without any hassle or third-party tools.
I am sure you are excited about this update like I am. This feature can be really helpful in selling editable Canva PDF templates on Etsy or other digital product selling platforms.
This website contains affiliate links which means we may earn commissions if you purchase through them (no extra cost to you). You can read our policies here.
What can you do with Canva pDF editor?
With this Canva PDF editor, you can
import a PDF on Canva
customize the fonts or other designing elements
covert the PDF into any other form of document like PNG file, JPEG, SVG, etc.
Please note that you cannot edit flattened images using this PDF editor. You can only edit vector files.
If you are selling editable PDFs, you can flatten your design by saving it as png files and then converting it into PDF. It can prevent your designs from being stolen by others.
How much is Canva PDF editor?.
Canva PDF editor is free to use. Both Canva free users and Pro users have access to this PDF editing tool.
If you still don't have a free Canva account, you can sign up now and use this Canva free PDF editor.
If you have a free Canva account but are still on the fence about upgrading to Canva pro, then this Canva pro review is worth a read.
Let's take a look at how to edit PDF in Canva using Canva PDF editor.
How To Edit A PDF In Canva with Canva PDF editor?
Here are the steps you need to follow while importing your existing PDF, editing, and downloading or sharing designs in Canva PDF editor tool.
Step 1. Import the PDF 
To import a PDF, go to the Canva homepage (web only) and select "Create a design button" in the top-right corner. Select "Import PDF" at the bottom of the drop-down menu and upload the PDF you want to edit.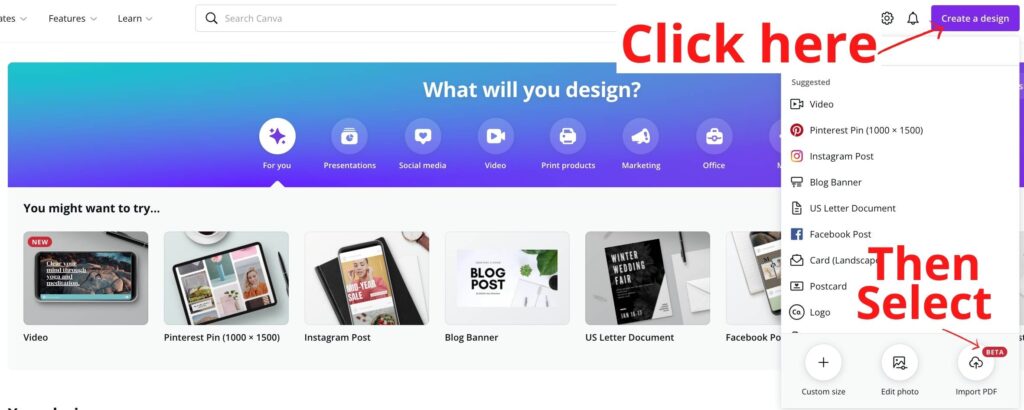 Step 2. Edit your PDF
Once uploaded, you can find your PDF in your "All your designs" section of Canva. Click on the design file to open it in Canva editor. 
For example, I am selling this editable Christmas card where buyers can edit their names.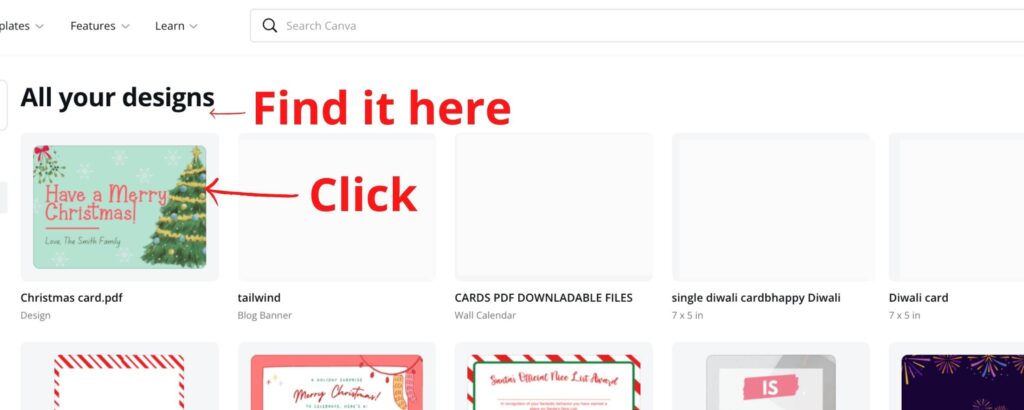 Canva then turns different elements of the imported PDF into customizable elements. See the blue boxes in the below image.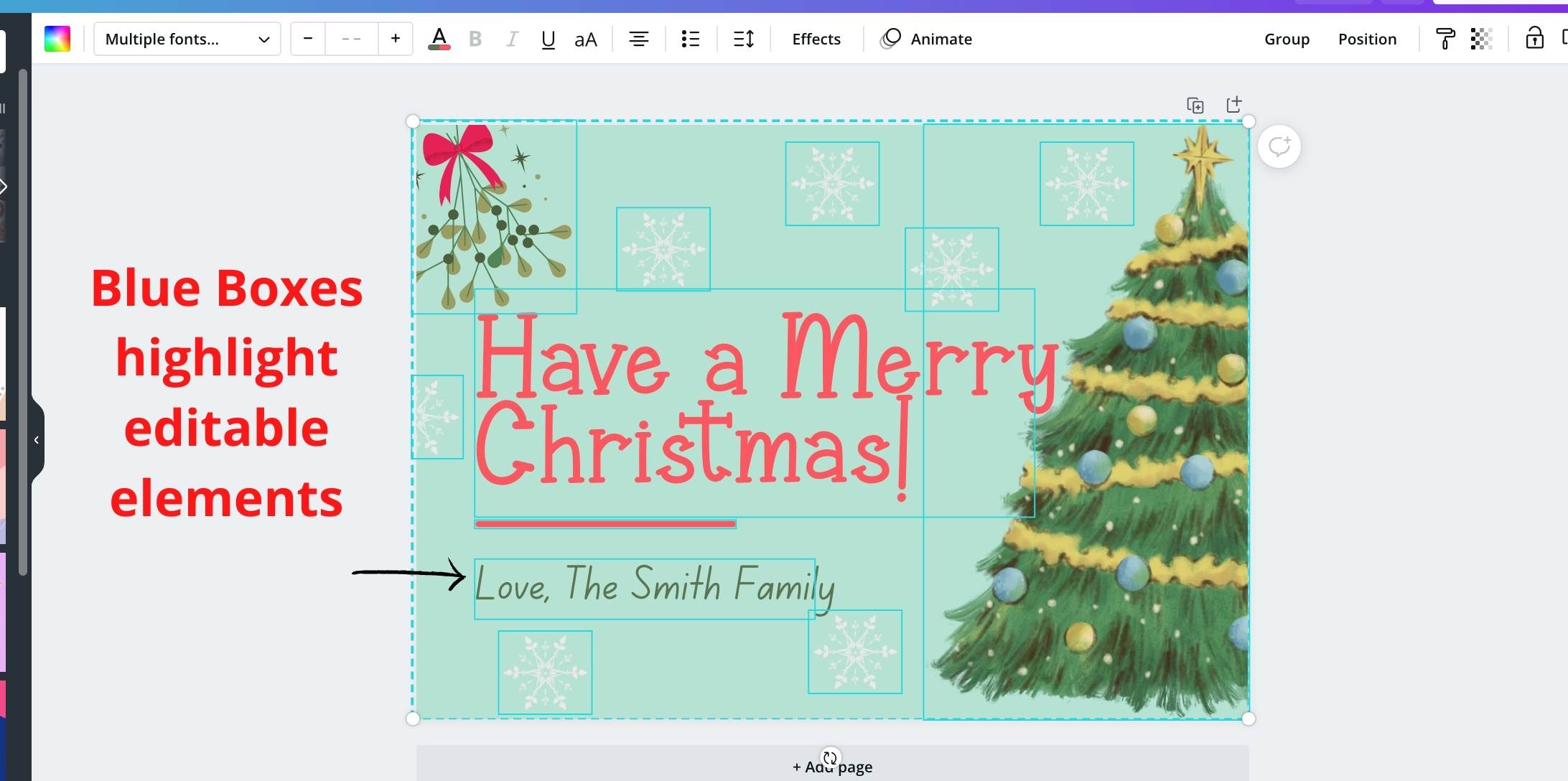 You can now edit your design as per your needs.
Note: If you see that Canva has not converted your design into customizable elements, then it means the design is flattened, and you cannot edit it. You can, however, add new elements, but can't edit the ones already there.
step 3. Download or share
Once your design is ready, you can download it as any of the file types supported by Canva.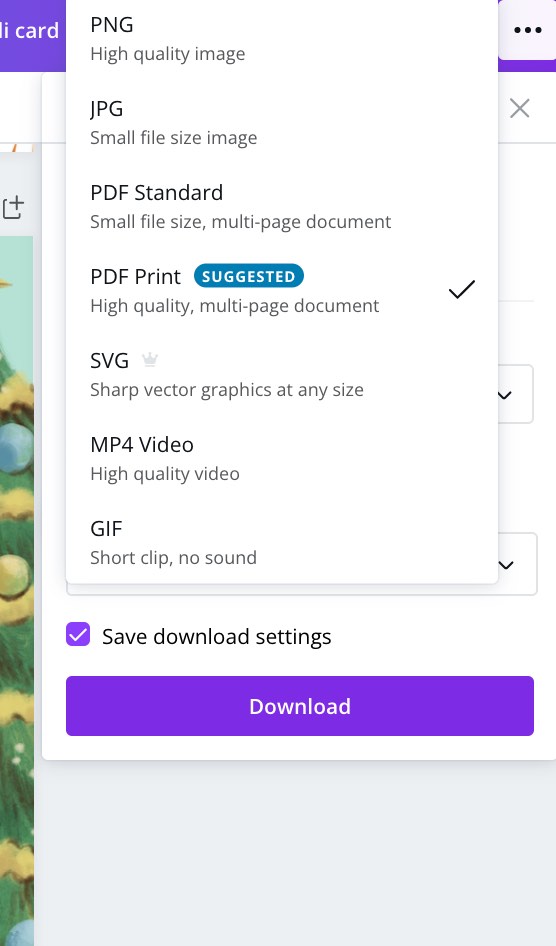 You can also share it with your teammates (to view or edit) or directly on social media. 
How to make an editable pDF in Canva?
If you want to create an editable PDF in Canva, create your design and then save a PDF.
You can either share your PDF or the design itself as a template with your clients.
This PDF can ONLY be edited in Canva, so they will need to create a free Canva account and import the PDF. 
How do I make only a part of my PDF document editable?
If you want to make only a certain part of the document editable, save your design as a PNG file without the editable element.
For example, I will download My Christmas card design as PNG without the placeholder for adding names.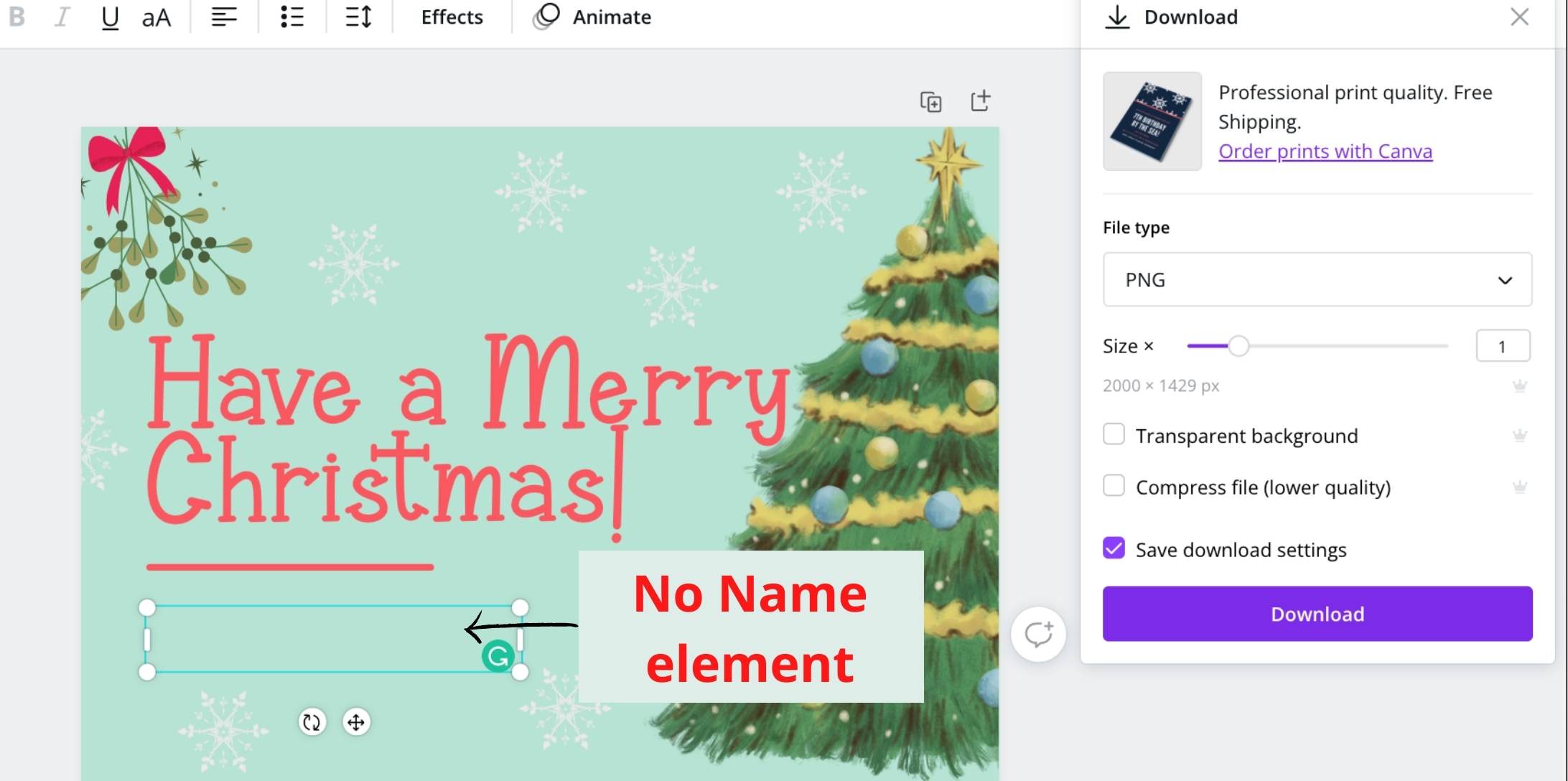 Then I will upload the file PNG again to Canva, add the name placeholder and download it as a PDF file.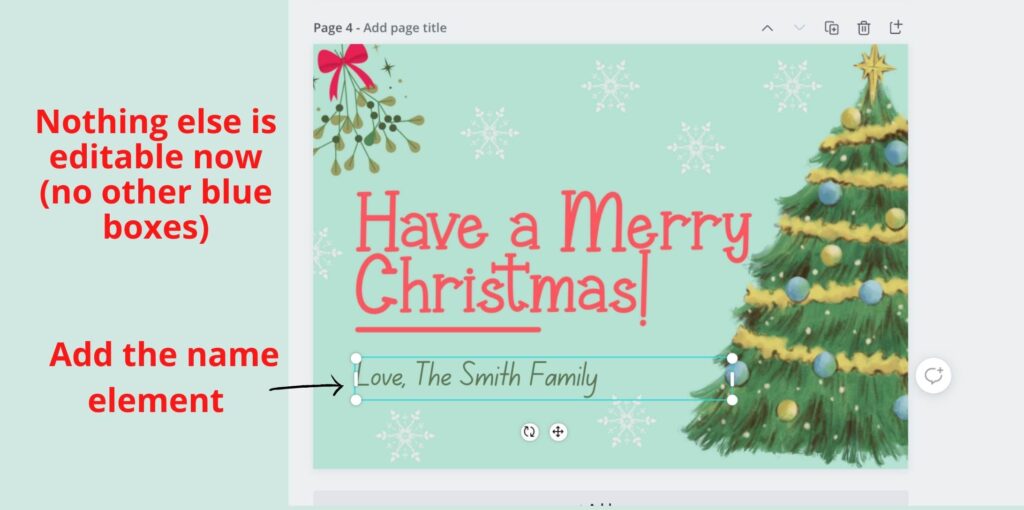 Now, the design part of this PDF document cannot be broken, and my clients can edit their names after uploading the PDF to their Canva account.
What are the current limitations of Canva PDF editor?
You can only import a file with 100 pages with a maximum size of 100 MB.
You can import files from Canva's web version only. Once imported, you can edit them on your mobile or any Canva app.
And as discussed before, you cannot edit flattened designs (I don't think you can ever). As a creator myself, I don't consider it as a limitation because it WILL protect my designs (to some extend though).
Canva PDF Editor
Canva has made editing PDFs simple with its user-friendly interface and helpful tutorials.
I hope you found this little tutorial helpful.
If you still have some confusion or have any doubt please feel free to write a comment below. I will be glad to help you out.
Appreciate your time! 🙂
Related Canva Topics You might be interested in