Follow this post to find the best free Pinterest tools to grow your Pinterest traffic and audience.
If you're a blogger or a marketer and are not on Pinterest, then I am sorry to tell you that you have already lost the battle. If your business is not getting any traffic or engagement on social media, it's because people are finding what they need elsewhere.
Pinterest has grown to become one of the most popular social media networks in recent years with over 100 million monthly active users as of this year. 
It's used for everything from marketing to organization and it has even been called "the world's catalog of ideas."
But, did you know that there are some free Pinterest tools that can help make your Pinterest experience even better? 
This article will highlight some best tools for Pinterest marketing that you need to get more followers and grow your audience without spending a penny.
It's important not to miss these tools and resources because they're all created with one goal in mind: helping businesses succeed on Pinterest.
Let's take a look at the top Pinterest tools to help you market your business and achieve your goals.
These are 4 types of free Pinterest marketing tools to suit your needs at all stages of successful Pinterest marketing.
Tools for creating pin images: Canva, Tailwind (Tailwind Create)
Pinterest scheduling tools: Tailwind, Canva, Pinterest itself
Pinterest collaborating tools: Pingroupie, Tailwind communities
Pinterest analytics tools: Pinterest analytics, Tailwind analytics, Google analytics
The best Free Pinterest tools for bloggers and marketers
Canva is a free design tool that makes it easy and quick to create professional-quality brand graphics, like Facebook headers, ads, Instagram posts, Pinterest pins, Idea pins, or any graphic design you might need for your business.
For Pinterest users, Canva offers a variety of Pin templates to help them generate gorgeous and eye-catching pins.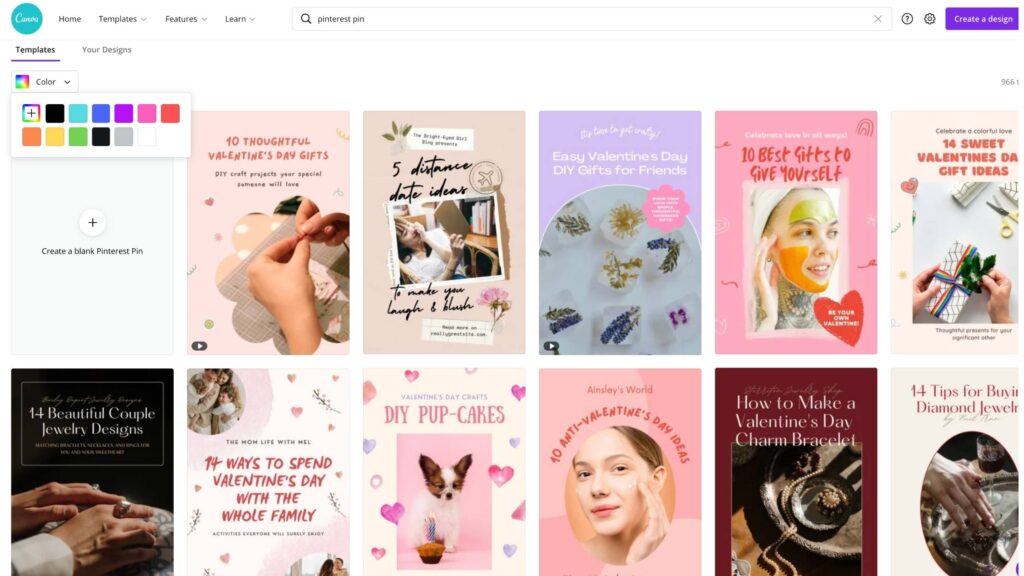 Whether it's an event pin, video pin, or recipe pin, the Canva designing features will make them stand out on Pinterest and grab more followers.
Canva is one tool that every Pinterest user should have in their arsenal as it'll open up whole new possibilities when it comes to marketing yourself and your brand through Pinterest.
Here are the best features for Pinterest users I like about Canva:
1. Simple drag and drop interface
A simple drag-and-drop interface allows you to customize everything from fonts to colors without any complicated software or design experience required.
2. Desktop and mobile compatibility
Use the Canva app, or the desktop version and work on your own time. I can create and publish pins with the mobile app as well.
3. Huge library of graphics
Huge library of fonts, free graphics, free clipart images to use as backgrounds or overlays with Canva built-in text editor. And if you want specific color schemes for your graphics, Canva got those too.
4. Share you designs with one click
You can share your pin templates by generating a URL link that automatically includes any badges you have set up. This makes it easy to collaborate because anyone who shares this link will be able to edit the work just as if they created it themselves.
5. Publish directly on Pinterest
With Canva, you can post your pins directly on Pinterest with one click. Just add the pin details like destination URL, description, title, destination board, and hit publish.
5. Schedule your pins for later with Canva social media schedular
You can choose to schedule your pins in advance, so they're ready for you when you get on Pinterest. Although it does not have the same capabilities as Tailwind, it can be used to schedule pins.
6. Create and share content upgrades for your email list
The best part about Canva is you can create lead magnets like checklists, ebooks, presentations, or anything and give them away to your email list.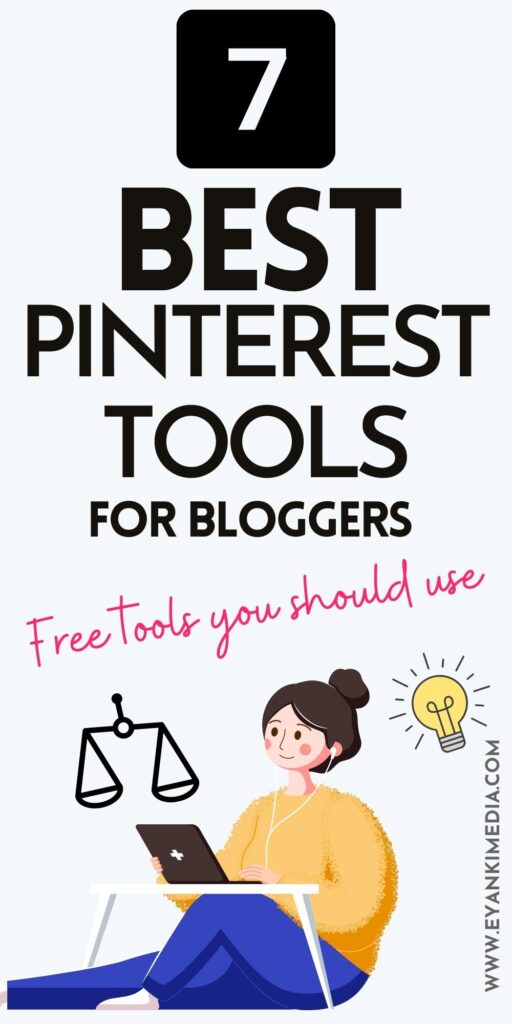 Canva Pricing
Canva is free to use. If you want more advanced features then Canva pro is $12.99 monthly or $119.99 when paid annually.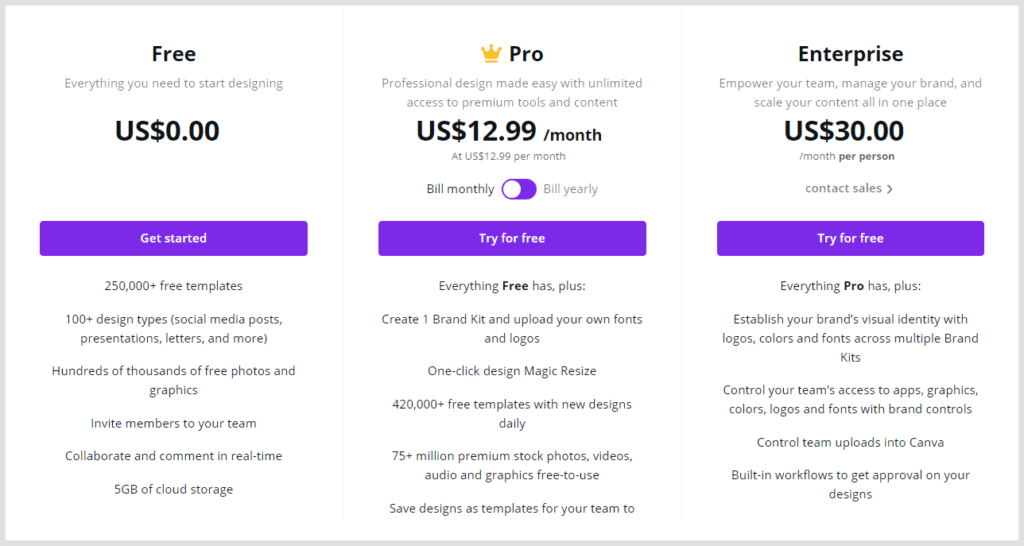 Recommended Reading: Is Canva pro worth it? Canva pro review and pricing.
2. Tailwind for Pinterest
A great all-in-one solution for planning, creating pins, scheduling, and publishing pins from one place. Tailwind doesn't just automatically post your pins for you, but it does make the process so much simpler.
Here are some key Tailwind features for Pinterest marketers :
Tailwind Create: To create multiple beautiful designer pins quickly and easily – no guessing and hair-pulling required.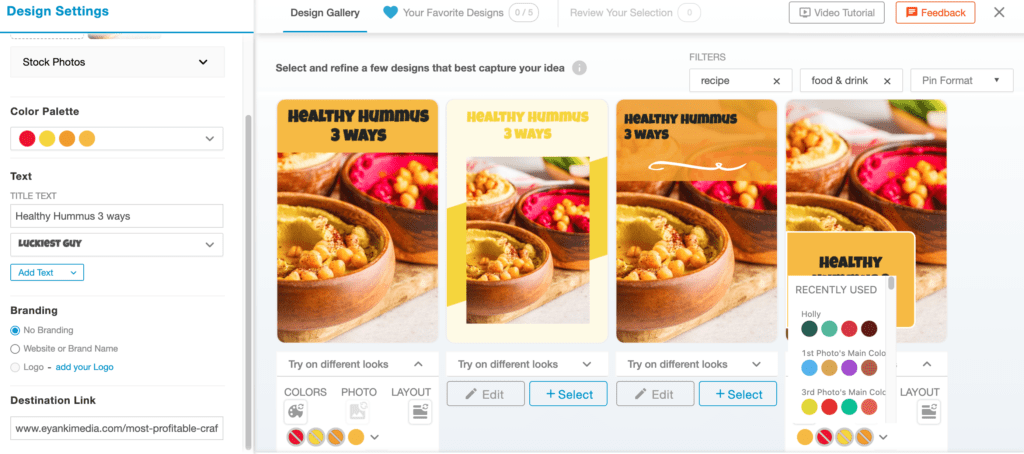 Tailwind Scheduler: To schedule pins to post at the time and day of your choosing, both in advance or on the go with notifications right in Tailwind's dashboard.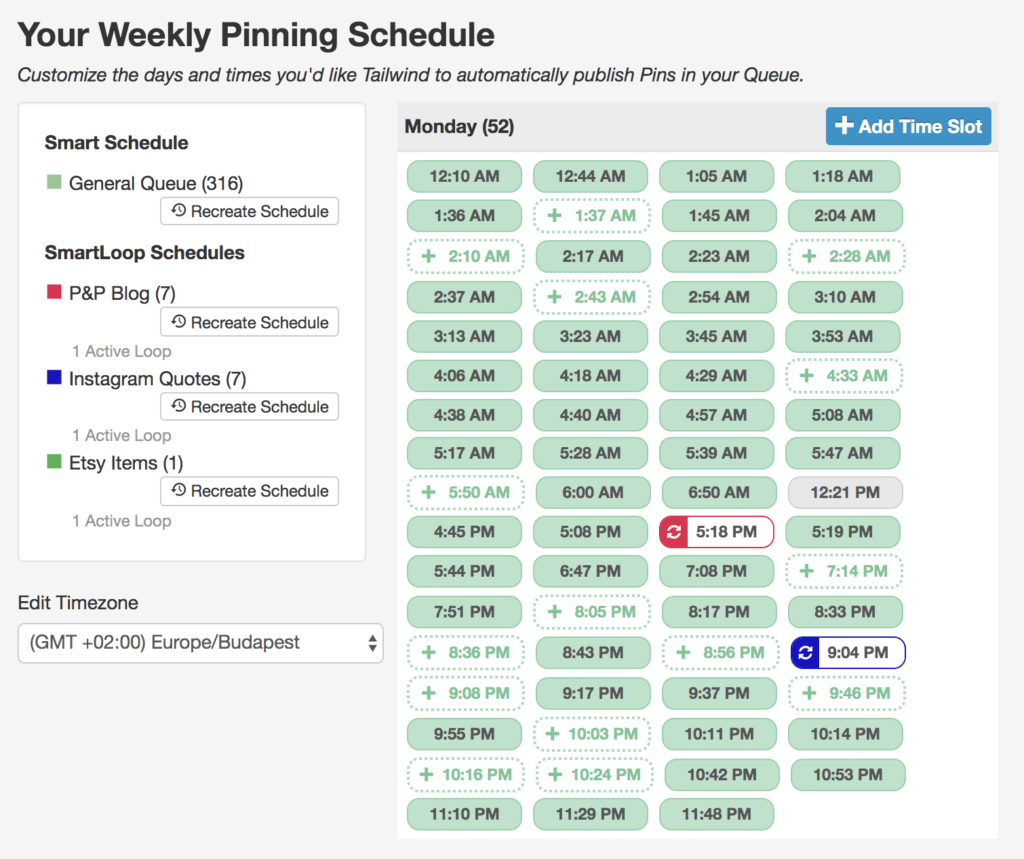 Tailwind Analytics: Know which of your Pins and boards are performing well so that you know where to invest more time and energy.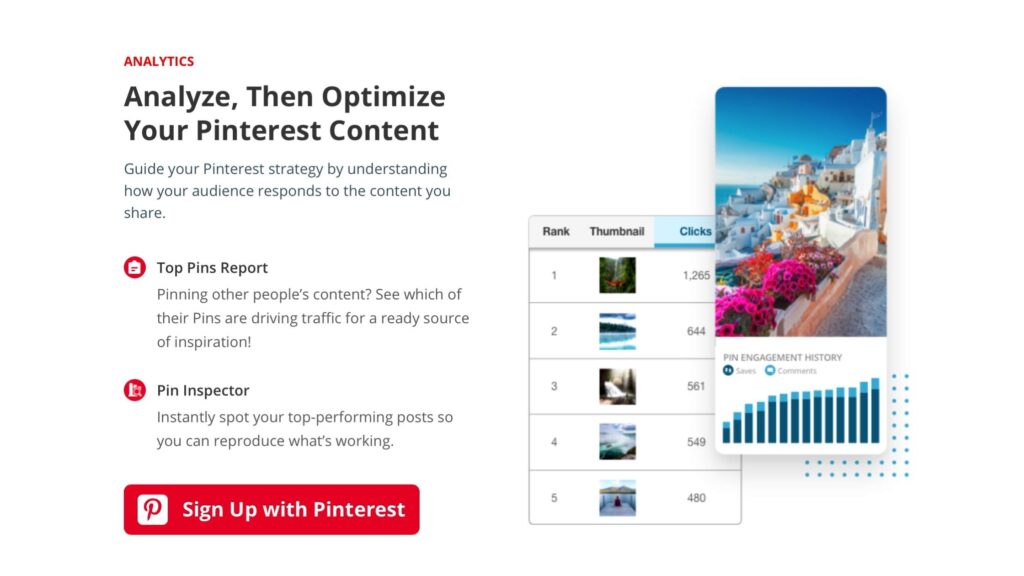 Tailwind Communities: Best place to find and connect with fellow Pinterest addicts who share your interests and help you reach new audiences.
Tailwind Smart Guide: Helps you stay on track with Pinterest's best practices by notifying you if you have pinned a pin (image/URL) more than recommended in a time frame.
Tailwind Browser button: Adds images over the internet directly to Tailwind dashboard, no messy uploading needed.
Tailwind Typical Results
According to Tailwind studies, an average Tailwind member gets 6.9x more repins and 3.7x more followers on Pinterest, and pins with Tailwind create get 373% more saves!!!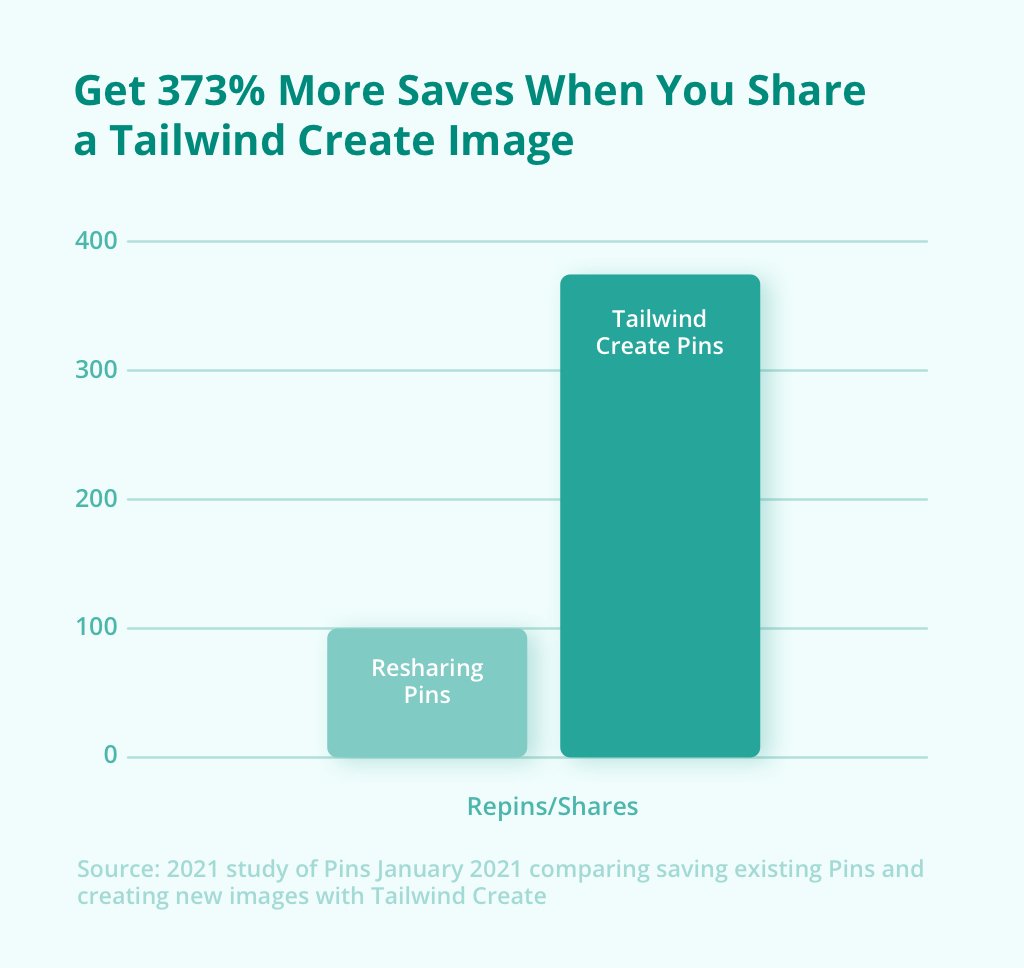 Tailwind Pricing
Free forever plan to schedule 20 pins per month, create 15 pins with Tailwind create and join 5 Tailwind communities.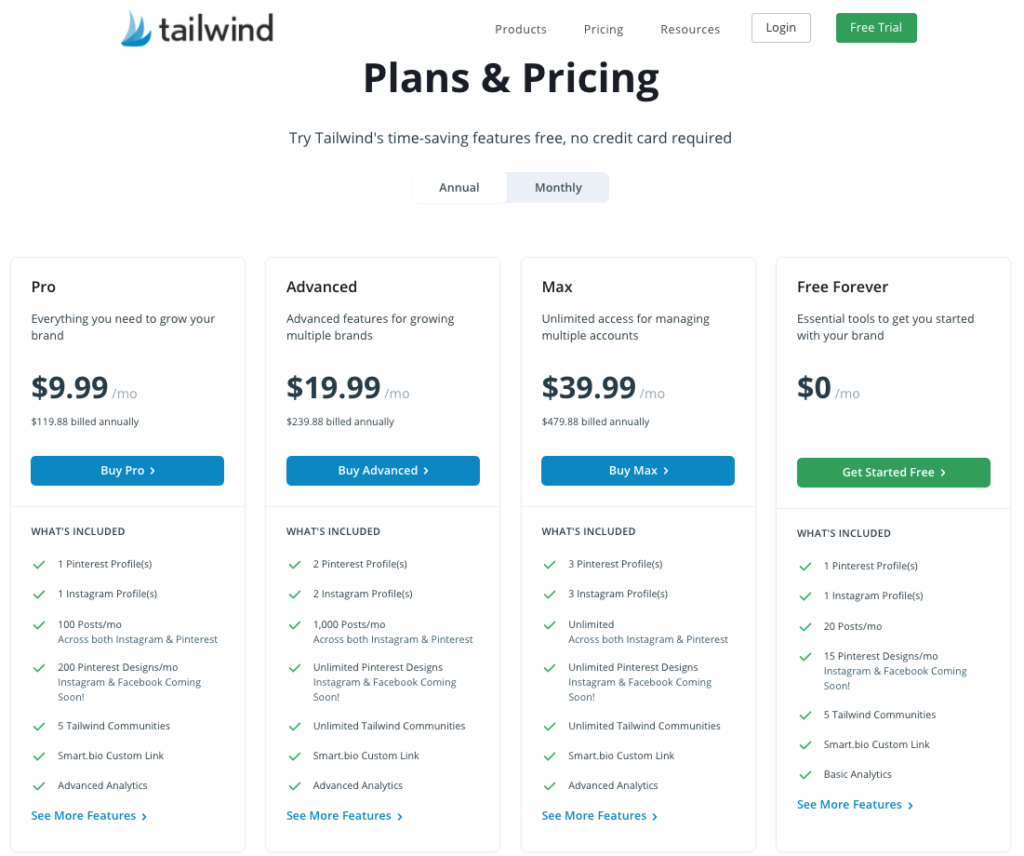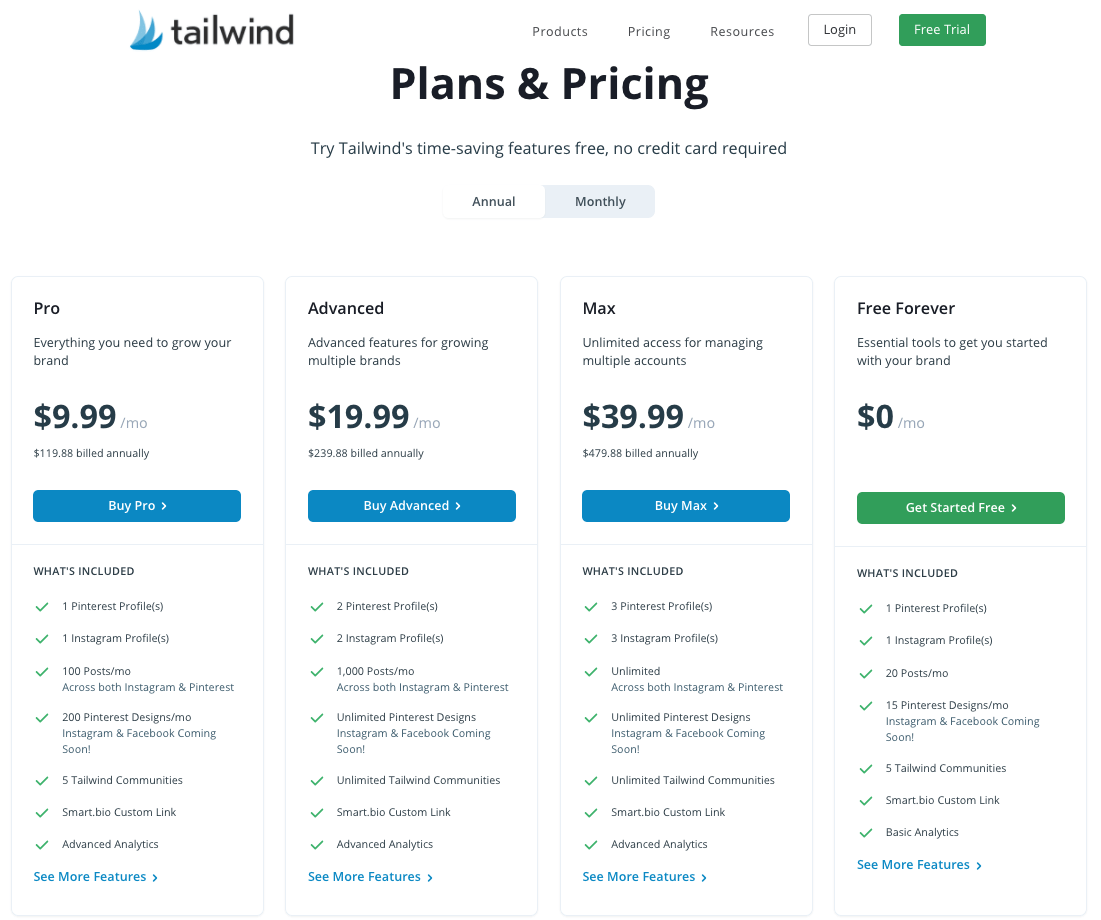 Or you can try Tailwind pro with an exclusive $15 credit to test advanced analytics and pin more pins.
Verdict: If you're serious about marketing on Pinterest, the free plan is a must-have tool.
Tailwind Black Friday DEAL: Get TAILWIND annual plans at 50% off the regular price.
3. Pingroupie
To grow on Pinterest, you'll need to join many good group boards and create your own. Pingroupie is an amazingly helpful free collaborating tool to find group boards to join and grow on Pinterest.
The Pingroupie service saves you hours of research time by scanning for the hottest, most engaging Pinterest groups board out there – saving you fussy hours of searching and finding.
Pingroupie has additional features, such as the ability to like finding the latest trending pins, Pinterest influencers, and Pinterest Keywords.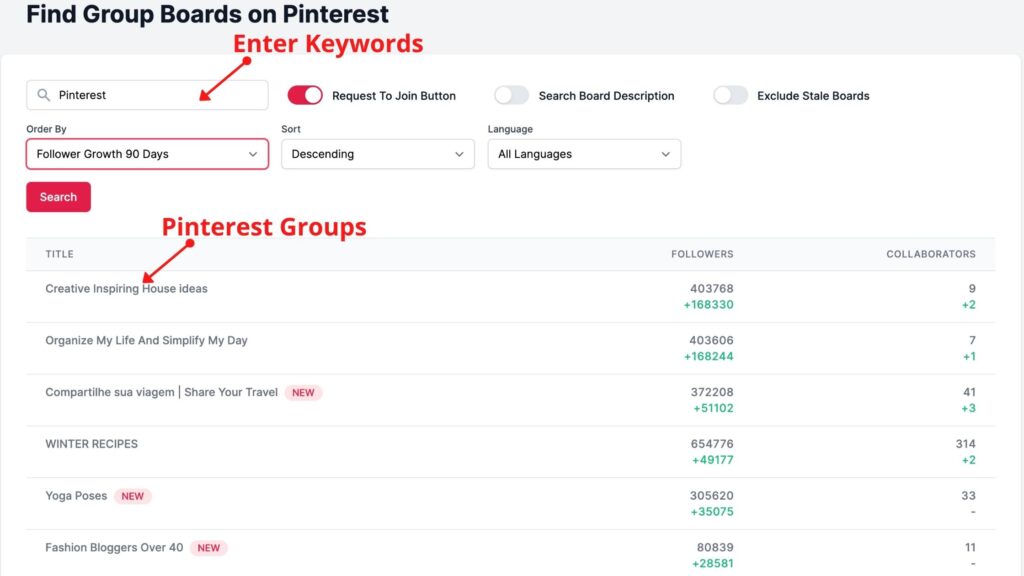 Once on the PinGroupie page, all you need to do is enter keywords into the search box and it will find them for you. It has an option to search for them by keywords in either the board title or description, and it also has filters to sort by Pinterest followers, pins, average repins, or collaborators.
If you click on the Title of the group board, it will take you to that board. Click on the Description button to see the description of the board. The description may contain instructions on how to join the board. You can also check group board followers and collaborators over a period of time.
Pricing
Absolutely Free. To join click here.
If you want to join my group boards, you can join them here.
4. Pinterest analytics
Do you know how many people are pinning from your site? Do you know what they're pinning? Pinterest Analytics is a built-in analytics tool that tells all.
It keeps a track of your progress and detects what's working.
It will show you the number of pins, likes, repins. And it also presents an awesome visualized report so you can make decisions about which boards are generating more engagement than others. You'll be able to find out how many people have clicked on your pin or re-pinned them too.
Pricing
Absolutely free. Go to your business Pinterest account to access.
5. Google Analytics
Google Analytics is the best way to know if your efforts of pinning on Pinterest are paying off or not.
It provides you with analytics and metrics that matter- Metrics that will help us track the traffic that is coming from Pinterest.
The insights page gives you even more detailed stats including which pins have increased link clicks from Pinterest users.
Using this tool, you can see which Pins are performing well as well as what posts have been popular during particular months. You also have access to the number of uniques visitors per day (daily unique views) and how many pages they visited during their visit (average session).
This way you'll know what content needs more love, what images people like, and what content strategy you should follow in order to drive more traffic from Pinterest.
6. Pinterest Pin Sharing buttons
Grow is a social media plugin that lets people share your content on Pinterest with ease. Grow creates beautiful social sharing buttons which are easy to install and are customizable in many ways.
Among all social sharing plugins, grow is one of the most lightweight plugins that won't slow down your website.
Grow is free to use and simplifies the process of sharing content on Pinterest for both you, as a publisher, and for bloggers – so it's great if you want more visitors from Pinterest.
Grow also offers an option to upload custom images and descriptions for sharing on this popular image-sharing platform Pinterest. With just one click, it is possible to show off the most popular posts at any given time by measuring how many shares they have received across all major platforms!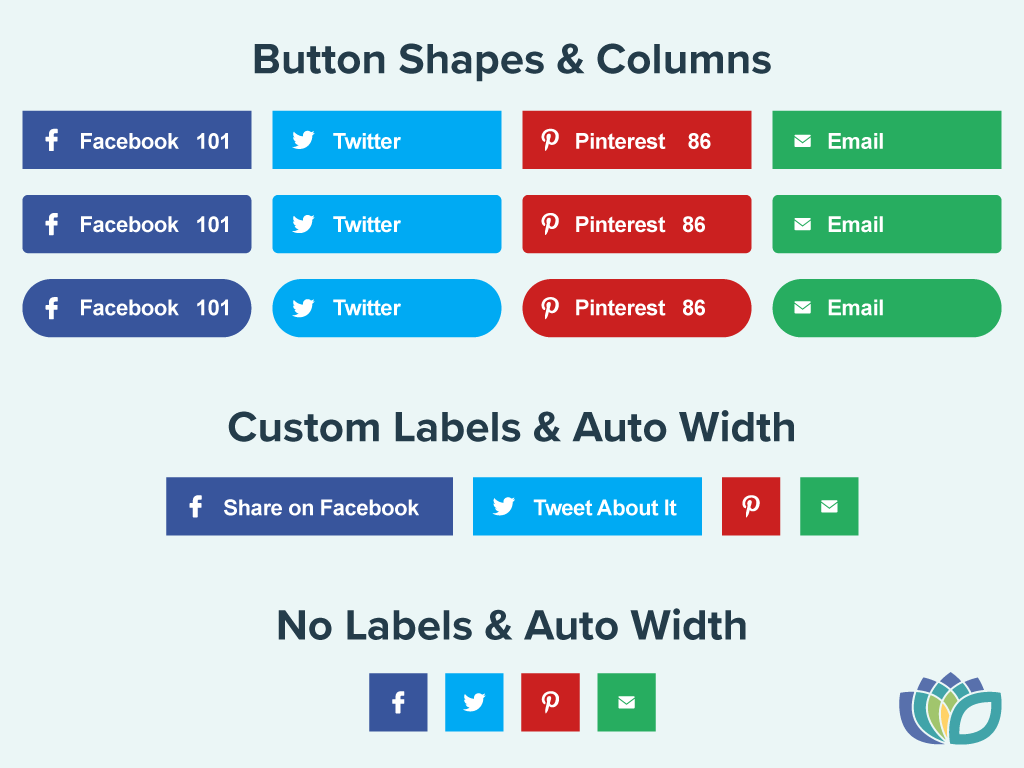 Grow Pricing
Grow is a free social sharing plugin, but if you want more advanced features like branded colors or colorful icons, the Grow Pro option provides a reasonably priced upgrade at $34/year.
Bonus Free Tools For Your Pinterest Success
The above-mentioned tools are great for growing your Pinterest account, followers, engagement, or blog views but what's next?
Are you tapping into the potential of your leads and converting them to customers with a product they'll love? Or do you want to build long-term relations with your audience? Whatever it is, you will need tools for all! Luckily, I know the best free tools you should have!
It is all in one marketing tool that will help you grow from every aspect of Pinterest Marketing.
With a Free GrooveFunnels account, you can:
Create FREE high converting landing pages, sales pages, funnels for any product or service you have. As compared to normal website pages, these pages have only one focus: Increase your conversion rates thus it is important to have them in your toolbox.
Sell your digital products FREE with robust selling system GrooveSell, no platform fees like in ThriveKart, Sendowl or any platform you are using.
Create a FREE affiliate program for any product you sell.
Collect leads and email lists with built-in opt-in forms on sales pages.
Create one niche blog for FREE: No hosting charges, just pay for the domain name. And pages made with GrooveFunnels are very fast loading so you don't have to worry about Google core vitals.
Create and sell one FREE course like in teachable.
Build an email list of up to 500 subscribers.
Create a FREE Shopify-like E-commerce store. If nothing else, you can sell Print on demand products on your Pinterest shop.
Get FREE access to high-paying affiliate program (you have to be a free Groove member).
Well, the list does not end here, you can check all inclusions here.
You're probably wondering what's the catch, how is all this free, and for good reason.
The only catch is: It is currently in Beta, so it has a limited free plan until the release of its finished version.
*I am a pro user, I bought upsell one payment lifetime deal as it seemed very promising (built by co-founder of Kartra).
Groove Pricing
Free limited-time plan with an upsell of one-time lifetime platinum deal.
Ready to Pick your best Free tools for pinterest?
These best yet free Pinterest tools are a must-have for your Pinterest marketing strategy.
Whether you're just starting to explore the world of Pinterest or have been on it for years, these resources are all worth checking out. If you're struggling to grow your follower base or engage with your customers, these resources will help make that happen! 
Don't miss your chance to do better with less money spent by incorporating these tools into your strategy today. It's a win-win situation so make sure to take advantage.
Don't forget to snag your free Pinterest Canva Templates and your $15 Tailwind credit.
Further Reading:
What is the best Free Pinterest scheduler?
Tailwind is a Pinterest scheduler that saves you time and effort on each pin by doing all of the work for you, only when it needs to. It doesn't matter what your schedule might be like–if you're looking to save both time and effort, then Tailwind has you covered. There's an option for different schedules for individual purposes, so there are features that even super users won't find too complicated to understand or use right from the start.
Pins are easy enough to manage with one click, and they're stacked up in order of due date without any extra fuss or confusion on your part. It's as simple as can be really! No wonder why many users prefer this tool over others available today.
Is there any free tool for scheduling pins on Pinterest?

Yes, the best tool currently for scheduling pins on Pinterest is Tailwind. Pins are automatically shared to your connected accounts and then scheduled, even taking days of schedule into consideration ahead of time. It's a very user-friendly tool without having to manage all that yourself!
can you automate a post on Pinterest?
Yes, You want to turn your post into a scheduled post on Pinterest. I suggest uploading your Pin using the '+' Pin builder tool, then selecting "Publish at a later date." You can also edit the title and description of the scheduled pin before publishing it.