Want to know if Canva Pro is worth it and whether or not you should upgrade? I have explained all details about Canva Pro features (with pricing and difference) in my Canva Pro review.
I am not a graphic designer, truthfully I am not anywhere close to being one. But having Canva along my side helped me design attractive graphics for my blogging business AND earn my first blogging income too.
Over the course of time, I found that Canva Pro has many great things to offer and my love for Canva grew deeper. That's why I want to share my experience with you and provide a little glimpse of Canva pro features so that you know what this tool has to offer.
While it may not be for everyone but if you're on the fence about upgrading to the paid version of Canva or want to make the most out of your investment, this Canva review can help you make the right decision!
In this comprehensive Canva Pro review, you'll learn
Canva Pro Pricing Plans
Canva Pro Features
Canva Free vs Paid versions 
What I use it for and how I make money with it?
And finally is Canva pro worth it?
What is Canva?
Canva is a free drag and drop style web-based design editor used to create graphics and layouts. It is a highly intuitive tool without the overwhelm of graphic designing and can be used by all skill levels of designers.
It was founded by Melanie Perkins in Sydney, Australia in 2013 with the goal of making graphic designing accessible for all skill levels and since its inception, Canva has grown to over 50 million users from all around the world. And there's no stopping it!
If you're looking for an easy, intuitive platform to create your next marketing flyer or social media graphic design – Canva is the solution.
Don't forget it's totally free for 30 days!
Canva Pricing Plans
Canva offers a generous free plan and two paid plans based on your needs.
Canva Free: Free version of Canva is good enough to create your graphics and layouts for blog posts, social media, websites, etc. It includes a lot of templates and design elements you can use without spending a single penny.
Canva Free Trial: You can also try Canva Pro for free for 30 days. It gives access to all Canva pro features for a month. Please note that you will need a credit card to start the trial but you won't be charged for the trial.
Canva Pro: Canva Pro gives access to more features, premium content, and access to advanced editing tools that make it easier to fine-tune your designs without having an art degree. Canva pro is best for individuals, small business owners, or people who work in small teams (up to 5).
Canva Enterprise: Canva enterprise is a powerful and flexible business solution for large teams (more than 10). It comes with the full range of Canvas features, unlimited storage, and access to expert support from our global team.
The Pro plan is for individuals or small businesses while the Enterprise plan is for teams with more collaborative tools and advanced features.
How Much Is Canva Pro?
Canvas pro is $12.99/month or $119.00 annually ($11.67/month) for an individual business owner or a small team.
The annual price is available at a discounted price (23%) and gives you access to all of its features and content for a year.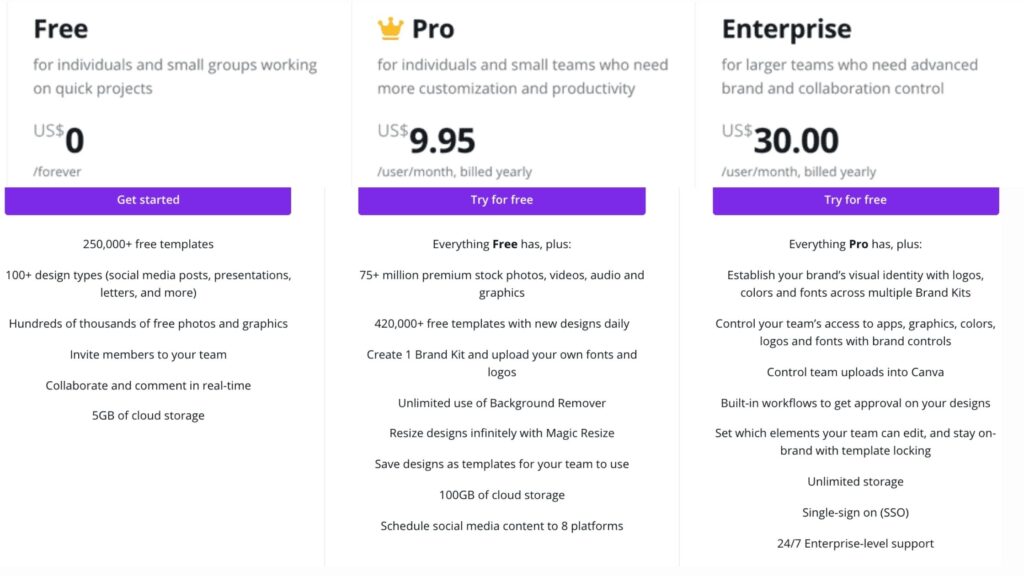 The Best tip: Try the free Canva tool for a few days, then upgrade to the free trial of Canva Pro to make test its features and make sure if it meets your requirements. If it does, go for an annual plan which is available at a good discounted price.
Canva free vs paid (explained)
Canva free has almost all the features needed for basic designing then why I still like Canva Pro?
Well, its because when you upgrade to the Pro plan, you get access to their library of millions of premium elements as well as time-saving features such as making transparent logos, saving design as templates, magic resize, etc. all of which are lifesavers!
Let's take a detail look at what each plan has in its store:
Canva Free Vs Paid (Comparison Table)
| Feature | Canva Free | Canva Paid (Pro) |
| --- | --- | --- |
| Templates, logos, graphics, stock media, fonts, animation, etc. | Yes but limited options | Free access to premium and latest designing resources |
| Brand kit | No | Yes (1 brand kit) |
| Magic resize | No | Yes |
| Background remover | No | Yes |
| Upload your own fonts | No | Yes |
| Transparent backgrounds | No | Yes |
| SVG files | No | Yes |
| Compress files | No | Yes |
| Folders | 2 | Unlimited |
| Cloud storage | 5 GB | 100 GB |
| Content scheduler | No | Yes |
| Team workflow and approval | No | Yes |
| Version history | No | Yes |
Canva Pro vs Free table
Canva free features (perfect for beginners)
Free Canva templates
As a free member, you get access to over 250,000+ free Canva templates which you can edit and use.
Free photos, graphics, and other elements
Canva has a big library of free photos, elements, fonts, graphics which you can use for free in your designs.
Photos: Over 200k free images
Elements: Over 57000 free graphic elements
Audio and video: Over 75 audio tracks and 13,000 videos to use for free users
Fonts: More than 1700 free fonts of different styling and text effects
Effects and animations: Get free text effects and over 10 page and text animations for stunning GIFs or videos
Storage
Create two folders and save up to 5 GB of data.
Team collaboration
Collaborate with your team and comment in real-time
Social sharing
Built-in tools for social sharing on different platforms
Custom sizes
Create designs in your choice of size using the easy custom size button.
Pdf editor
It is a new feature in Canva that lets you import and edit a pdf in Canva. Yes, you can now edit a pdf in Canva. Follow this tutorial to learn how to edit a pdf in Canva.
Canva Pro features (for bloggers and marketers)
Here are some of the great features that only Canva Pro users have access to. It's not surprising that Canva Pro takes designing to a new level.
1. Brand Kit
With Canva pro, you can customize your logo and colors to match your branding and stay consistent. This way you can make sure that the designs you or your team members design will always fit with the brand.
The brand kit has:
Color palettes
Custom logo
Custom fonts
Once your design preferences are set, you can create graphics without any hassle. Simply pick one of the fonts from your options on top of the text and then select colors from your palette.
2. Magic resize tool
Magic resize makes it easy to design once and publish anywhere, no matter the platform! With just one click, you can transform your graphic into any size.
That's why I use Magic Resize whenever possible because it saves time when designing things to post across different platforms.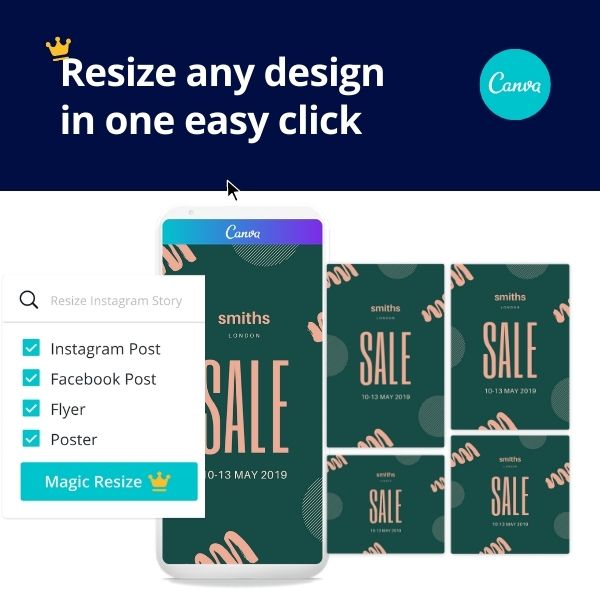 3. Version history
With a Pro account, you will be able to go back in time with your design and see the versions of it before you made mistakes. With a few clicks of our buttons, you will have it all under control. Believe me, it is a life-saver!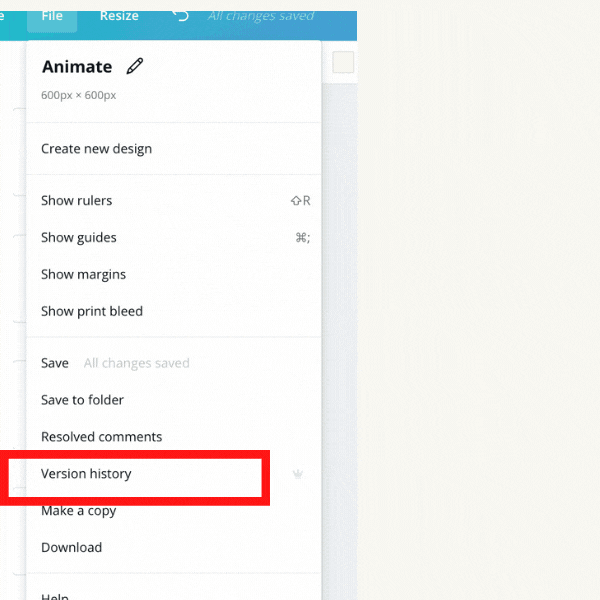 4. Background remover
With one click, Canva pro removes backgrounds from photos to improve the look of designs.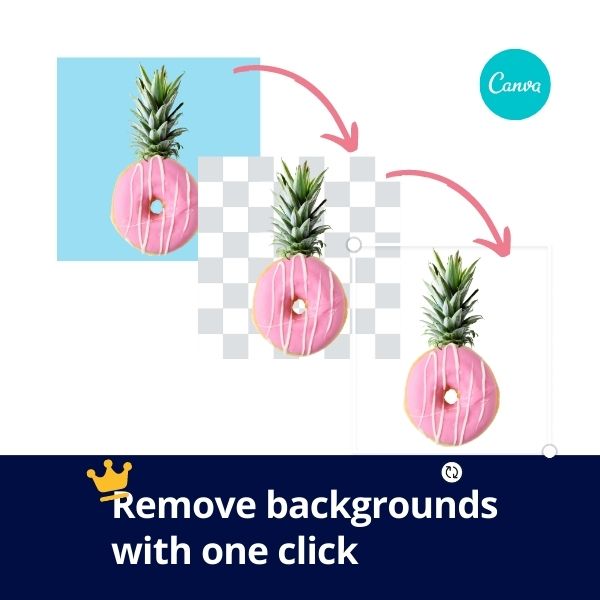 5. Publish directly to social media
One of my favorite functions of Canva is that you can directly upload to various social media platforms. It saves my time, the hassle of downloading, and space on my device.
6. Unlimited folders and large cloud storage
Unlike free account users, Canva Pro users have access to unlimited folders for organizing and storing designs with 100 GB of data storage.
Gone are the days of clogging up computers with large design files, or searching for missing files. With Canva pro, you can create a big folder with subfolders and name them accordingly.
I have folder like:
Blog post pins
Blog post featured images
Etsy templates
Etsy printables with many subfolders
Lead magnets
And so on..
This feature comes in handy when you sell printables or have large number of designs to save.
7. Get access to Canva premium library
Canva has a huge library of premium and the latest design elements needed to create stunning projects. You get all these elements complimentary free with Canva Pro.
Templates: Over 420 000 + latest Canva templates designed by skilled designers
Photos: Over 71+ million premium stock photos at no more extra charge
Audio and Videos: Canva pro members get access to 2.5M video tracks and 25k audio tracks
Graphics: More than 4.5M premium graphic elements
Animations: More than 15 animations (page, element and text), slideshows, and GIFs for videos and animated graphics
Fonts: More than 3000 premium fonts at your disposal, you have no need to worry about licensing or additional costs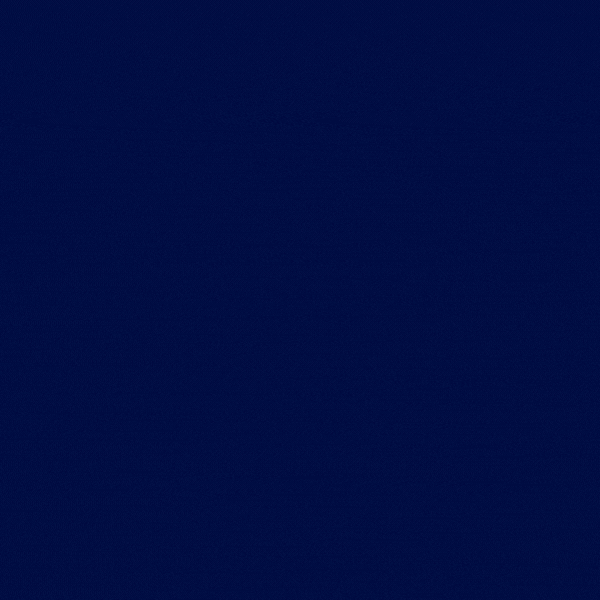 8. Content scheduler and planner
Canva recently released a content planner to schedule social media posts in advance. Although it isn't as powerful as other scheduling tools for bulk scheduling, it is pretty helpful to those who are not using any other scheduling tool or have few posts to schedule.
With Canva content scheduler, you can schedule on Pinterest, Instagram, Tumbler, Facebook, and Twitter.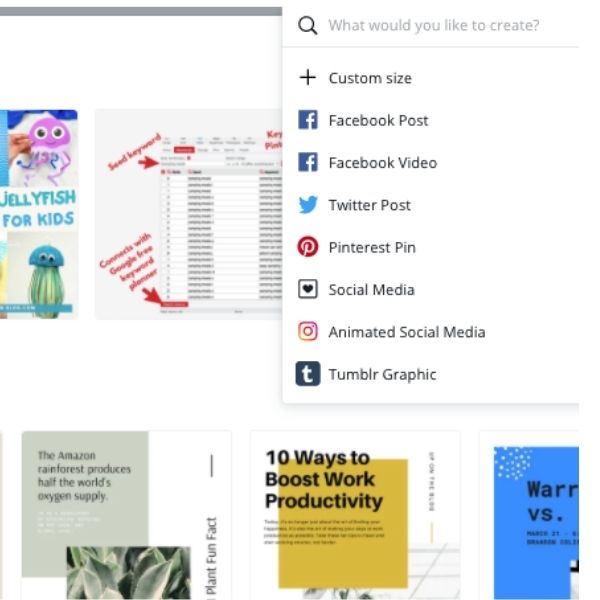 7. Make your logo transparent
With Canva pro, you can export your logo with a transparent background to make a seamless professionally-looking graphic design.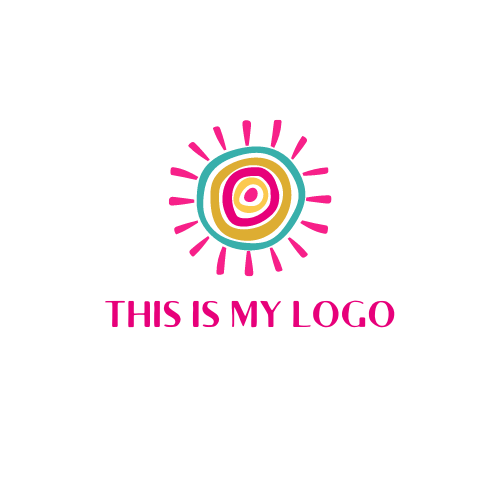 9. Template your design to use it over and over
Canva pro allows you to save your design as an editable template to use again. It is a time-savvy and handy feature that helps you to stay consistent in branding. And if you are a Canva template seller, you share these templates with your clients as 'templates'.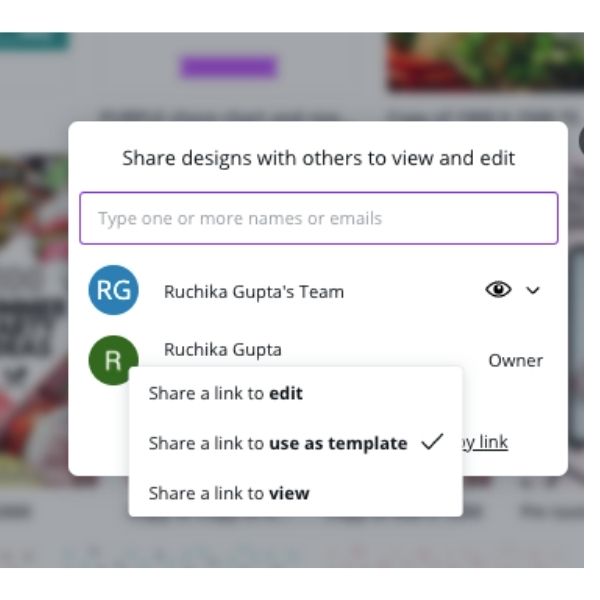 10. Multiple downloading options
Canva pro allows you to download files in multiple formats based on your business needs and quality requirements. Apart from the ones offered with the free Canva plan, Canva pro includes transparent backgrounds, compressed files, SVG, and high-quality pdf prints.
11. Upload your fonts
Canva pro allows you to upload your choice of fonts with one click.
Your pro account has around 3000 fonts, but you may need fonts for specific themes. You can upload your own font files from Google or other website sources, and use them in your designs.
How To sign up for Canva Pro Free trial?
Canva Pro is not free but you can try Canva pro for free for one month. Canva offers a free one-month trial that gives you access to its designing tools for 30 days.
Follow these steps on how to get started and start your free 30-days trial.
Click on Canva.com and click on "'Try Canva pro for 30 days."
Choose payment plans (monthly or yearly)
Enter card details (no charges for free trial)
After 30 days, your monthly plan will automatically renew unless you cancel your subscription. If by the end of the trial you are not satisfied with what you are offered then cancel your subscription.
Canva Pros and Cons
Canva Pros:
a. Easy to use drag and drop editor
Canva is the best tool for budding designers as well as professionals who want a versatile, accessible design platform
b. Premade Templates
Pre-made templates make your life easy if you want to use Canva for personal use. Free templates make Canva an excellent choice if you are on a budget.
c. Intergration
Integrates with a number of platforms to give you seamless marketing advantage like dropbox, hub-spot, social media accounts.
d. Designs almost everything
One stop destination for almost every design type-may is its Pinterest graphic, real estate banners, Youtube thumbnail, Facebook post or print-on-demand design.
e. Saves a lot of money in long run
Canva pro saves you a lot of money. For eg, a single premium font or graphic could cost you more than your monthly subscription price on third-party websites. With a pro account, you can access millions of such elements to use for free.
f. Keeps improving
Canva is consistently improving and evolving its platform to serve the needs of its users. Pro users have access to new features before they're available for free accounts.
g. Lots of tutorials
No need to spend hours searching through endless articles or tutorials – Canva has got your back.
h. Mobile app
Sinks with Canva mobile app to use it on the go.
Canva Cons
Are there any drawbacks? Well, yes of course but these can not exactly be disadvantages. I hope Canva will work on these in future updates.
There is no automatic numbering system for your e-book pages, so you'll have to do this yourself. A headache I say!
Content planner is a good feature but can't replace scheduling apps like Tailwind at the time of this review.
Beware of the Canva bug- if you are trying to post on any social media platform and accidentally click on canvas work area, you will loose everything you've already typed into your post.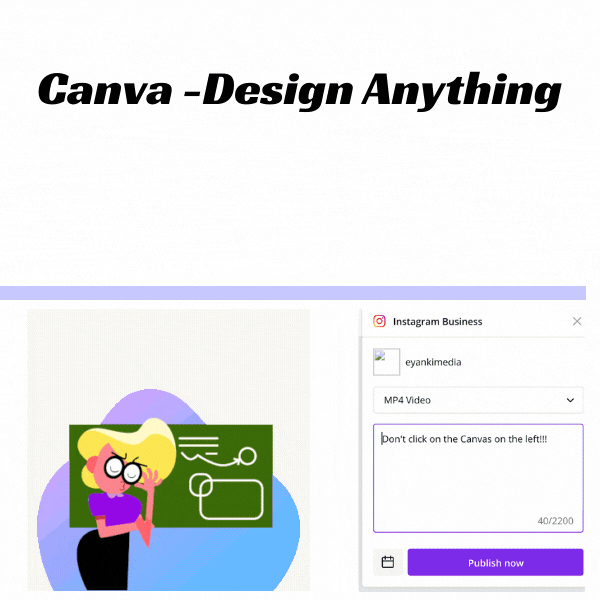 What I use it for and how I make money with Canva?
I use Canva for designing blog banners, social media posts, mock-ups, attractive lead magnets, e-pdfs, checklists, templates, trackers for personal use, book covers, and lots more. Canva has helped me make a living online with my blog.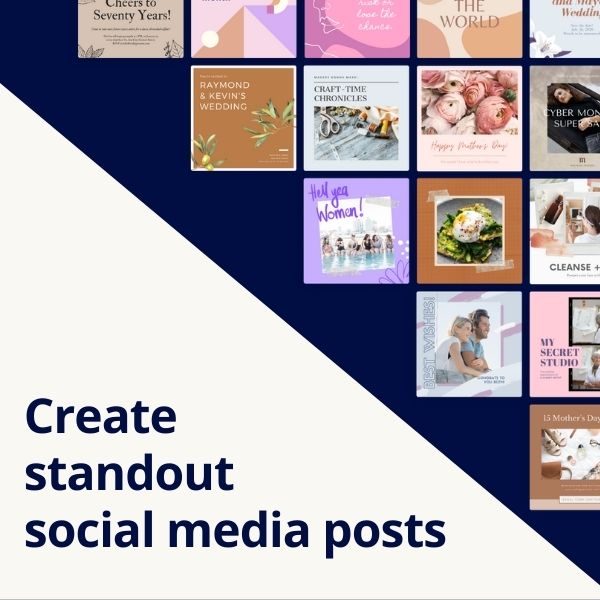 I also sell editable Canva pin templates and printable files (pdf and png). By selling customized Canva pins templates on my blog and other e-commerce platforms, I'm able to get a passive income stream set up with little effort – can't beat that!
That's why I love Canva Pro. Canva pro's advanced designing and editing features help me save hours of time with all my projects.
As an example, if you are selling a pdf in A4 size but your customer wants US letter size. The Magic resize tool can automatically create the files and save them as US letter size in no time.
For those who plan to sell their Canva projects, custom folders and storage solutions are a useful way to track and store files. I save my designs as templates so that I can use them as frameworks for my newest projects.
This makes my process faster and prevents me from clogging up my device with all of the designs.
If you want to sell Canva templates, here's what you need to know:
You can sell your custom made Canva templates to your clients but not what Canva has provided in the template library. Your design should be made from scratch.
You can use free or premium elements in Canva templates. I don't use premium elements because many times your client doesn't have Canva pro.
Finally, Is Canva Pro Worth it?
If you need more access to premium content, better collaboration functionality, as well as time-saving features then
YES, Canva Pro is totally worth the price!!
Canva pro is very affordable with more features than the free version. With Canva pro, you get access to a premium templates library and design elements which means less time searching for free resources while saving a lot of money. No need to buy fonts or designs elements from third-party websites.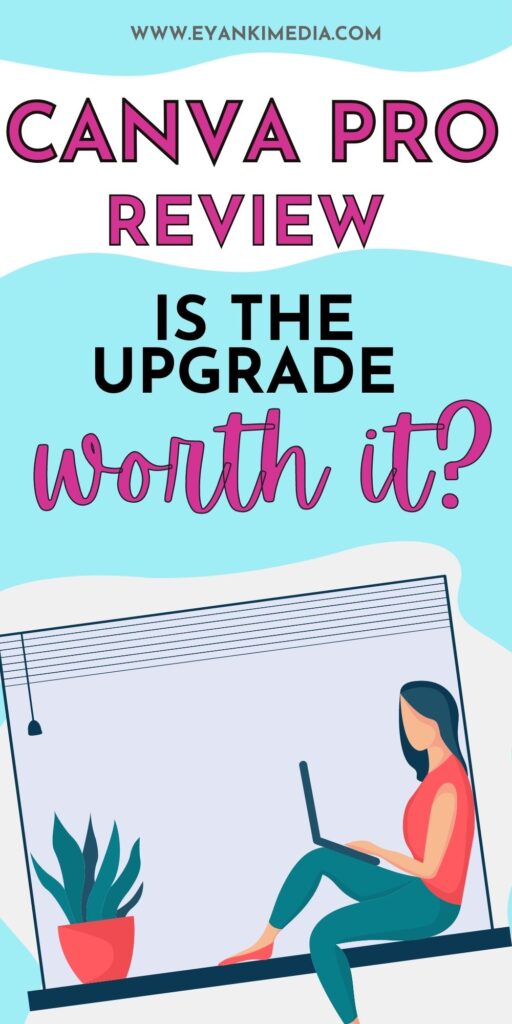 With Canva Pro you can easily create stunning visuals like posters, flyers, infographics, invitations & greeting cards, and more—without needing any expensive software or design skills.
If you're looking for an online design tool that helps with graphic design, photo-editing, or even social media graphics then Canva Pro will be your new favorite thing!
If you'd like to try out Canva before upgrading, the free version is available for 30 days so that you can decide whether or not it's worth your investment.
FAQs Related Canva pro pricing
Can I Cancel my Canva Pro free trial?
If you're not satisfied with Canva Pro during the trial period, you can cancel your free subscription any time before it expires and avoid charges.
Can I cancel my Canva Pro subscription?
Yes, you can cancel your account at any time as well as modify your subscription.
Can you use Canva for commercial purposes?
You can use Canva for commercial purposes. But you should check the terms and policies before starting anything. You do not want to get yourself or your clients sued because of copyright infringements.
Canva Pro Review: Is Canva Pro Worth the Money?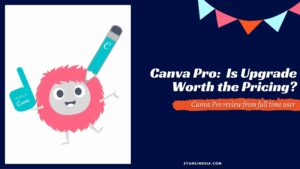 Yes, Canva pro is worth the upgrade. The free version of Canva is still fantastic, but it will take more time to design a graphic because you don't have access to all of the premium features included in Pro. Rather than spend that time on designing graphics, use your energy for more important parts of your business. The time saved from using Canva Pro is worth the pricing
Price: free - $9.99
Price Currency: $
Operating System: web
Application Category: Editor