Important notes: GrooveFunnels is now Groove.cm and is also referred to as Groove CRM or Groove.cm CRM.
Groove.cm (GrooveFunnels) is much of the talk these days as Groove promises to provide all-in-one solutions to cater marketing needs of anyone in the online marketing space.
If you haven't explored this latest marketing tool yet then hang on, as I will discuss everything you need to know about this 'not just' sales funnel builder in my GrooveFunnels review below so you can make a better decision and grow your online business.
And yes, this is my honest review for you after using this platform for more than 19 months now.
What is in it for you?
As a Groove funnels user myself, in this Groove funnels review (Groove.cm CRM review), I will deep dive 🏊‍♂️ with you to provide your details on
Spoiler: I am still using it and will continue using it to make the most out of my investment!
This website contains affiliate links which means we may earn commissions if you purchase through them (no extra cost to you). You can read our policies here.
That being said, I recommend sticking to the end of this GrooveFunnels review (Groove.cm CRM review) if you want to find out if you should invest in this all-in-one software.
Groove.cm Review (GrooveFunnels) Updated Summary
1. Groove.cm offers a free forever plan that includes features worth more than $100 per month. This makes this platform a great solution for beginners or small business owners.
There are 19+ apps included in the lifetime deal: 8 apps are fully functional: GroovePages, GrooveSell, GrooveAffiliate, GrooveMail, GrooveMember, GrooveVideo, GrooveBlog, and GrooveKart. 12 apps are in the beta stage and will be released soon.
2. GrooveFunnels is now called Groove.cm as it is more than a funnel-building platform.
3. Lifetime deal is no longer available (ended on Feb 22nd) and is now replaced by monthly payments plans for new users.
Even with their Forever free plan (no credit card required), GrooveFunnels offers a wide range of features that feel like a steal.
Does it sound too good to be true? Let's explore more.
What is Groove.Cm (GrooveFunnels)?
Groove.cm is an all-in-one marketing software suite that is also a stand-alone substitute for many well-known software and tools currently used in online businesses.
The Groove platform caters to 97% of all your marketing software needs and is designed to help you run a successful online business.
This includes tools for building sales funnels, websites and landing pages, selling products (digital products and services), email marketing, e-commerce sites, webinars, and other supporting marketing tools.
Who is Groove.cm (GrooveFunnels) for?
The goal of the platform is to streamline the process of selling products online. GrooveFunnels is for anyone who has a product or service to sell online.
Groove.cm is right for you if:
You're a digital marketer or create content online – digital marketers, affiliate marketers, or bloggers.
You have digital products or services to sell (or promote) – courses, coaching, consultancy, e-books, or any digital product.
You have physical products to sell – e-commerce products
You want to run membership sites.
You want to build funnels and landing pages.
Groove can benefit marketers (from beginners to experienced business owners) who use already established marketing tools like Kartra, ClickFunnels, BuilderAll, Shopify, Teachable, Thinkfic, Podia, and many more.


Standout Groove.cm (Previously GrooveFunnels) Features
One platform with various apps/software tools that integrate with each other.
Even with a completely free plan, you get GrooveFunnels lifetime access to the product. The lite version covers basic needs for beginners.
Pretty solid team that lead the foundation of GrooveFunnels, experts include founders/leaders at well-known software tools like Kartra, WebinarJam, PayDotCom, PrestaShop, etc.
An easy to use drag and drop software cloud-based (No separate hosting required).
Inside sneak peek of the Groove.CM Platform:
GroovePages 
GroovePages is a classic drag and drop landing page builder that helps you create landing pages, sales funnels, and even complete websites.
It is one of the most powerful tools of GrooveFunnels and this Groovefunnels feature is worth the pro plan. However, if you are on a free plan, you can get free lifetime access to Groove Pages lite.
There are some limitations on the free account, but it is still worth the effort and can save you a lot of money.
Key features of GroovePages: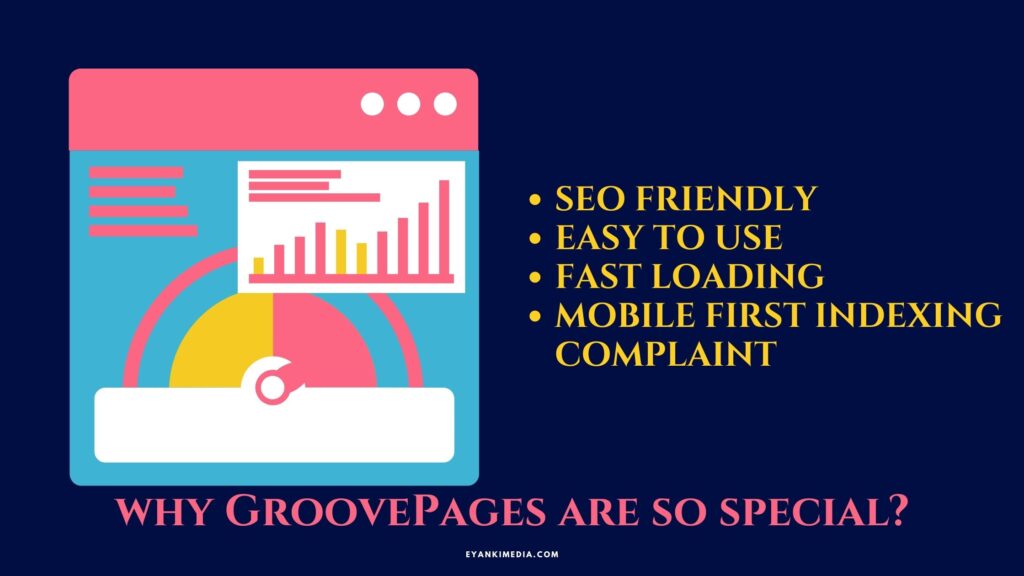 Easy to use page builder: It is wireframe-based (unlike click funnels) easy to use funnel software that requires no coding skills, just drag and drop editor. Even a beginner can learn to create pages and sales funnels building with little practice.
Mobile-first indexing complaint: It is one of the most distinguishing features of GroovePages and is worth mentioning here. Groove is fully compliant with Google's mobile-first indexing, which means the pages it creates are fully optimized for mobiles and are Google-friendly.
Fast loading: All the pages created by Groove, like landing pages, sales funnels, or websites, load faster when compared to pages created by other competitors as GroovePages uses a progressive JavaScript framework called Vue.js to build your pages. Vue.js is an incredibly light framework and uses a virtual DOM to help improve speed and performance. 
Templates: A huge library of pre-customized templates to choose from based on your industry, type of funnel, or category page you want to build. Plus, the Groove platform team adds new and fresh templates every week, so you can kickstart your funnel building.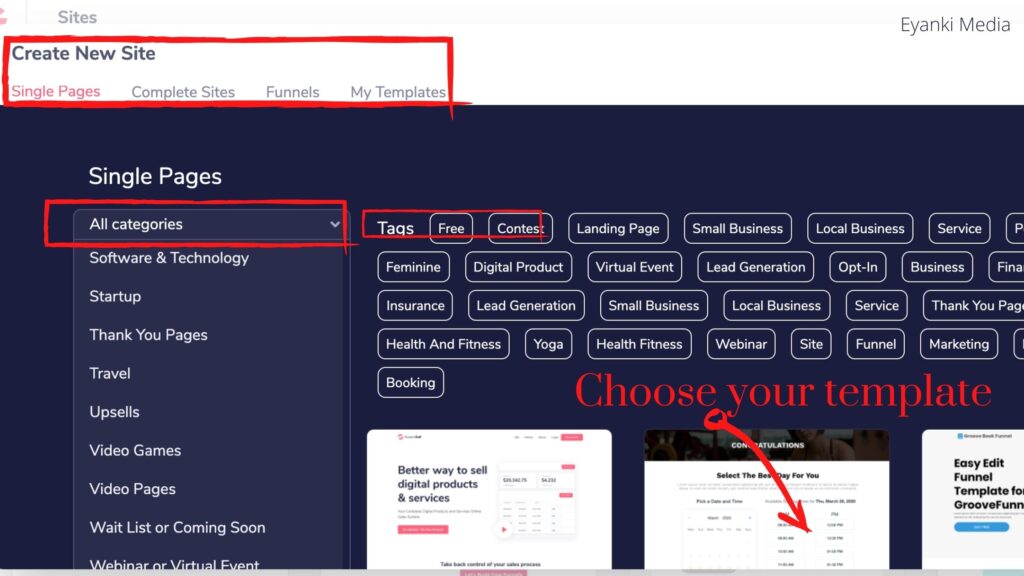 Easy to share/import funnels: Funnel sharing and importing is easy with Groove. Copy and paste the URL, and it will import any webpage into your builder. You can also share a funnel-like a google doc.
Customizations: Create a new page or customize the templates based on your requirements with lots of infinite customization options. With Groove, you can optimize your landing pages based on your device- mobile, laptop, desktop, and tablet viewing.

Layouts, colors, heading styles
Pop-ups (exit, time-based, or entry)
Countdowns
Customizable Progress bars
Maps embed
Form fields
Custom code blocks
Text styles; hover states, animation attributes
Apart from these, GroovePages are SEO friendly, which means you can rank your sales funnels or websites created with this sales funnels/ page builder. Just like with WordPress, you can add Google tracking for Google analytics, set heading hierarchy, alt images, and meta tags to boost the SEO of your pages.
Difference between GroovePages Lite (free plan) vs GroovePages pro (paid/Groove.cm)
| GroovePages Lite  | GroovePages Pro |
| --- | --- |
| Wireframe blocks with limited Premium blocks | Wireframe blocks with unlimited Premium blocks |
| Free templates (limited) | Free unlimited templates |
| 3 full niche websites | Unlimited full niche websites |
| 3 custom domain | Unlimited custom domains |
| 1 ShareFunnels | Unlimited ShareFunnels |
| Import 15 pages | Import Unlimited pages |
| Receive 5 ShareFunnels | Receive Unlimited ShareFunnels |
GroovePages Lite (free plan) vs GroovePages pro (paid/Groove.cm)
Catch
Can be buggy sometimes as it is still in beta.
There could be some learning curve but the builder good enough to build high converting funnels.
---
GrooveSell
GrooveSell is GrooveFunnels sales and affiliate management platform that helps you build an online sales funnel builder aka shopping carts, and launch your own affiliate program.
GrooveSell is an alternative to popular shopping cart platforms like ThriveCart and Samcart.
The best part of this sales funnel builder is that it is fully free. It means you won't be charged any monthly fee or commission per transaction fee ever in your life for any number of digital or physical products you sell with Groovesell.
Here is a look at the GrooveSell dashboard that gives you an overview of your profits, commissions, refunds.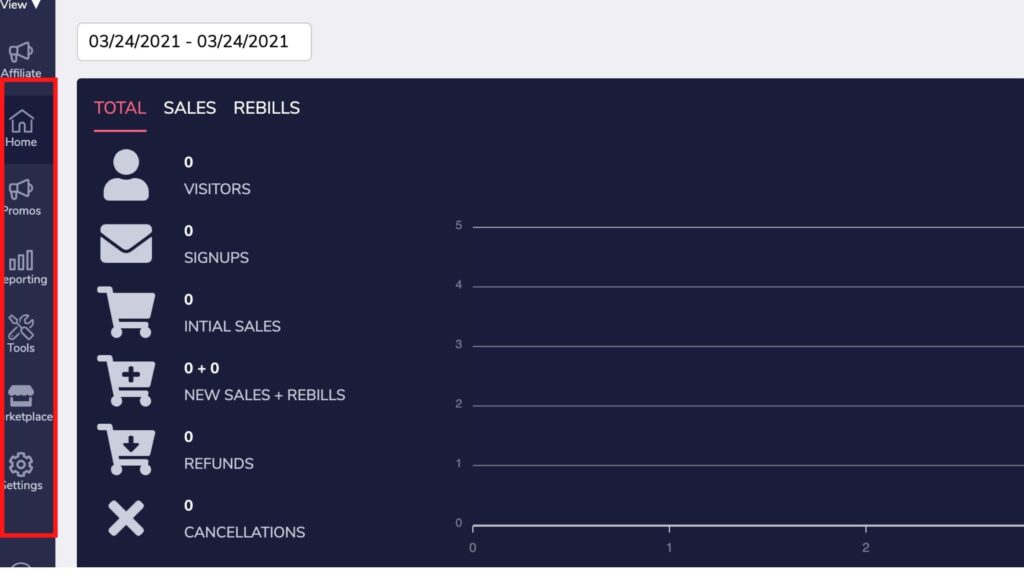 Key features of GrooveSell:
Free of cost: It is completely free to use, with no or transaction subscription fee. Plus you can sell unlimited products.
Easy to use: Building a sales funnel is easy with a user-friendly step-by-step process. You can easily build checkout carts, offer coupons, discounts or forms.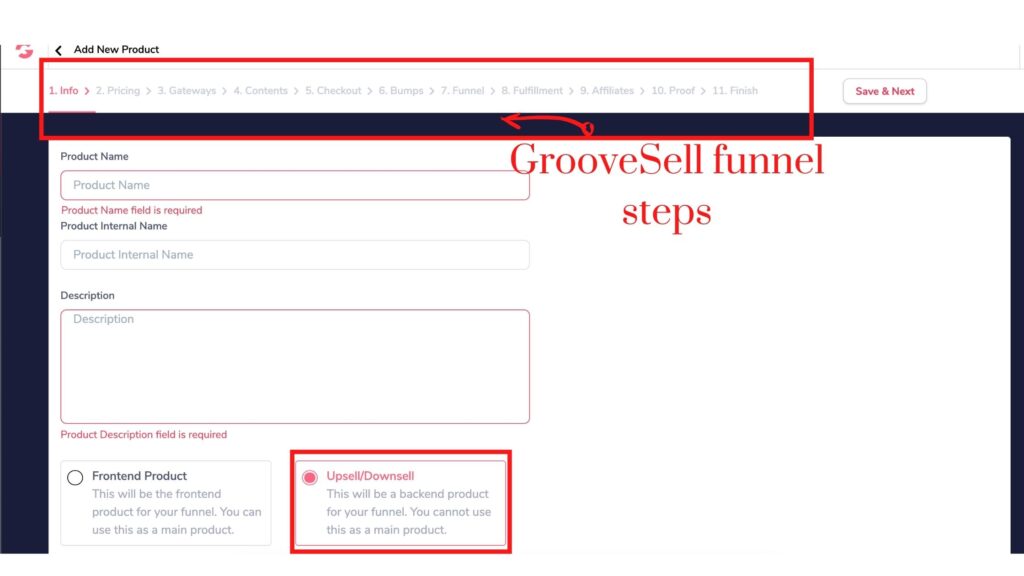 Pricing flexibility: Free trials to recurring payments; GrooveSell gives you the flexibility to offer your choice of pricing.
Powerful customizable sales funnel builder: Supports order bumps, offers one-click upsells or down-sells, adds testimonials, proof widgets, etc.
Payment Gateways: For payment through GrooveSell you can use PayPal, Stripe, Merchant Account, Braintree, AuthNet, and NMI.
Powerful affiliate management: Manage your affiliates, send them promotional materials, rewards or coupons to increase their sales with this affiliate platform..
Analytics and tracking: Gives you tools to analyze sales funnels, transactions, and track record from where sales are coming from.
Free version or Lifetime, GrooveSell is completely 100% to use and as a Groove.cm user you can sell unlimited products with GrooveSell.
Sign Up for Free GrooveSell Account Now.
If you are not sure about Groovesell, Read my detailed review and features of Groovesell here.
---
GrooveKart
GrooveKart is a Groove Funnels e-commerce platform designed to sell products without paying huge platform selling or transaction fees.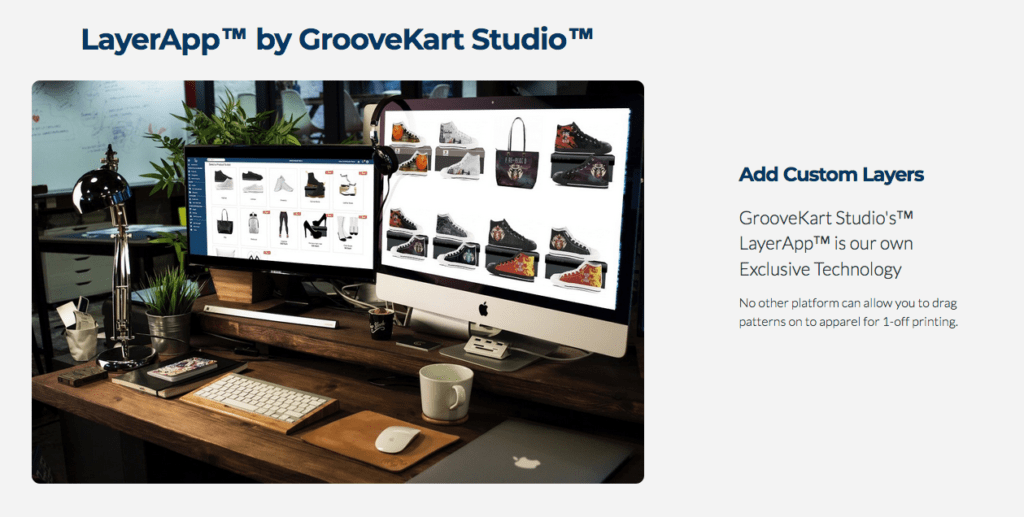 GrooveKart is an up-growing Shopify alternative to sell your dropshipping, POD products, or any other e-commerce products.
If you ever wished to have an e-commerce store, GrooveKart is the best way to build your store. With a lifetime free account, you can create one complete store for yourself while Groovefunnels paid plans give you the flexibility to build unlimited stores.
With GrooveKart, you don't have to pay monthly fees like in Shopify or even transaction fees. It comes with various inbuilt apps which you would normally pay for and hence save you more money.
Read more GrooveKart, is it worth the deal and its comparison with Shopify?
Key features of GrooveKart:
Beginners friendly: GrooveKart is an easy plug-and-play solution. You don't need coding knowledge to set up your store.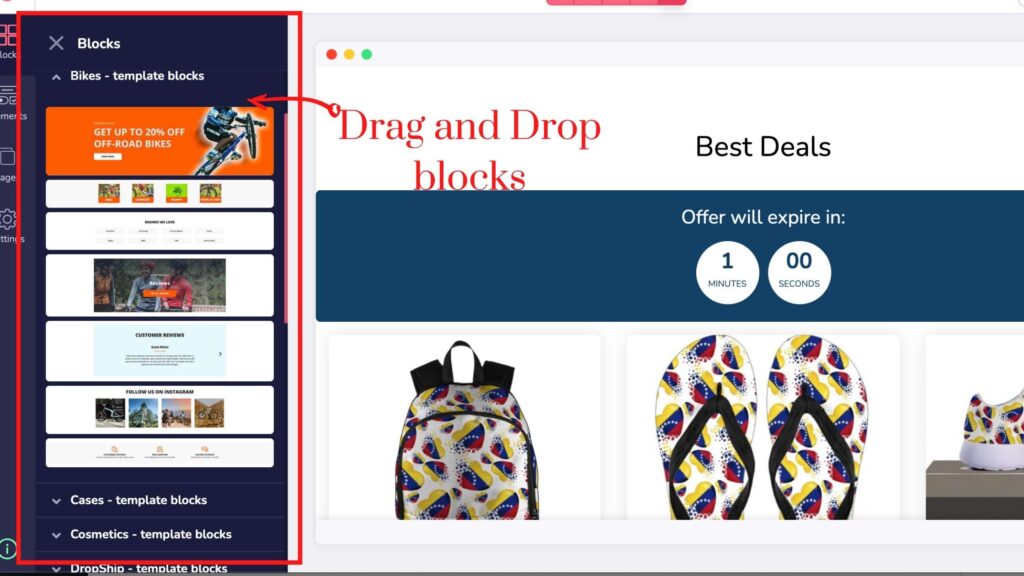 One-click switch from Shopify: You can import your Shopify store in minutes.
Customizable to increase conversions: Supports order bumps, coupons, pre-transaction upsells, One-click upsell, same page checkouts, Social-proofs, and scarcity elements.
Cost friendly: Setting up GrooveKart is free, or you can get unlimited stores with GrooveFunnels Paid plans With GrooveKart you do not need third-party apps (that need monthly subscriptions) as they come integrated into the platform.
Payments options: It allows you to accept payments in multiple currencies and from PayPal, Stripe, or GroovePay Authorize.net.
Legal Compliance: Groove digital has partnered with FTC GUARDIAN so all your pages come with built-in legal compliance.
Built-in Print on Demand Services: GrooveKart comes with built-in POD services -Teescape and has free templates and premium quality designs to kickstart your store.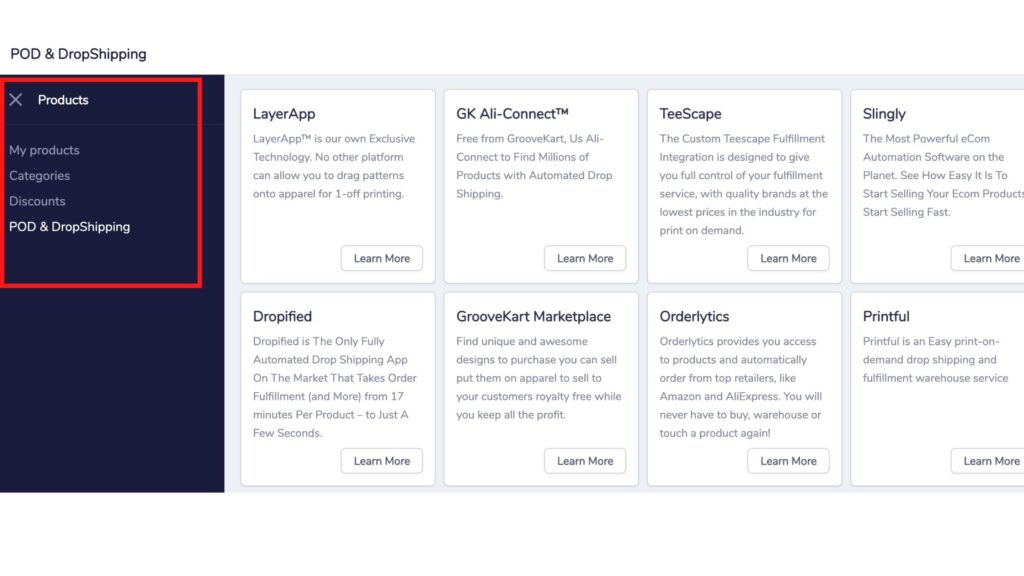 GK Ali-connect: It lets you choose any product from AliExpress and add it to your GK store in a few clicks.
Designed by leading marketer: GrooveKart is built by John Cornetta, one of the e-commerce pioneers who runs multiple six 6-figures e-commerce stores, and Matt Serralta, former COO of Prestashop.
You can get your free e-commerce store here with the free version of Groovefunnels or unlimited stores with GrooveFunnels lifetime. However, if you only want to buy GrooveKart, you can exclusively get GrooveKart instead of the full GrooveFunnels platform. Check it here.
---
GrooveMail
GrooveMail is GrooveFunnels e-mail Marketing and Automation Tool.
GrooveMail is designed as an alternative to expensive email marketing software and CRM solutions.
As the GrooveFunnels is still in beta, this feature is under development, but it includes powerful features to help you grow and make money with your email list.
Key features of GrooveMail:
Integrates with other Groove apps/tools: One of the best features that will reduce lots of your headaches. It integrates with other Groove platform tools like your sales funnel, GrooveBlog, GrooveKart, membership sites, or an affiliate marketing system.
Compatible with other leading email platforms: According to Mike Filsaime, Groove will be compatible with 15+ of the most popular email platforms, meaning you can stick to your email provider and still use other Groove apps. 
Customize your email campaigns: Groove Mail will let you segment your email leads by categories and tags them further to send personalized emails or sequences based on your defined triggers.
Email marketing analytics: It gives pretty extensive analytics to monitor email open rates, click-through rates, and other metrics necessary that may help you evaluate your campaign's performance.
Catch
---
GrooveAffiliate
GrooveAffiliate is GrooveFunnels' affiliate marketing management platform.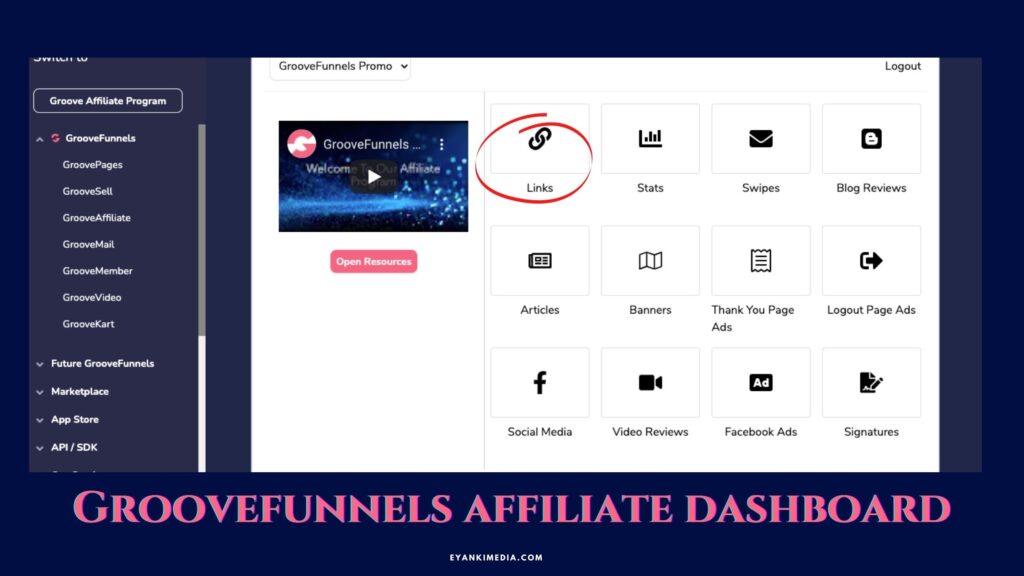 It is a further extension of GrooveSell to promote your products by setting up an affiliate system.
However, the best part of Groove affiliate is the GrooveFunnels affiliate marketing program which rewards its users with up to 40% commission for the Tier 1 sales and up to 10 % for tier 2 sales.
You can read full details about the GrooveFunnels affiliate program, but I will highlight the best features in this Groove.CM review.
Key features of GrooveSell GrooveAffiliate Program:
Two-tier structure: You as an affiliate marketer get commission not only when you make a sale (Tier 1) but also when your affiliate makes a sale (Tier 2).
Lifetime cookie with Parent lock feature: Locks your affiliate for the lifetime, no one can take your credit.
Attractive payouts: Up to 40% affiliate commission for pro plan users or 20% for free plan users.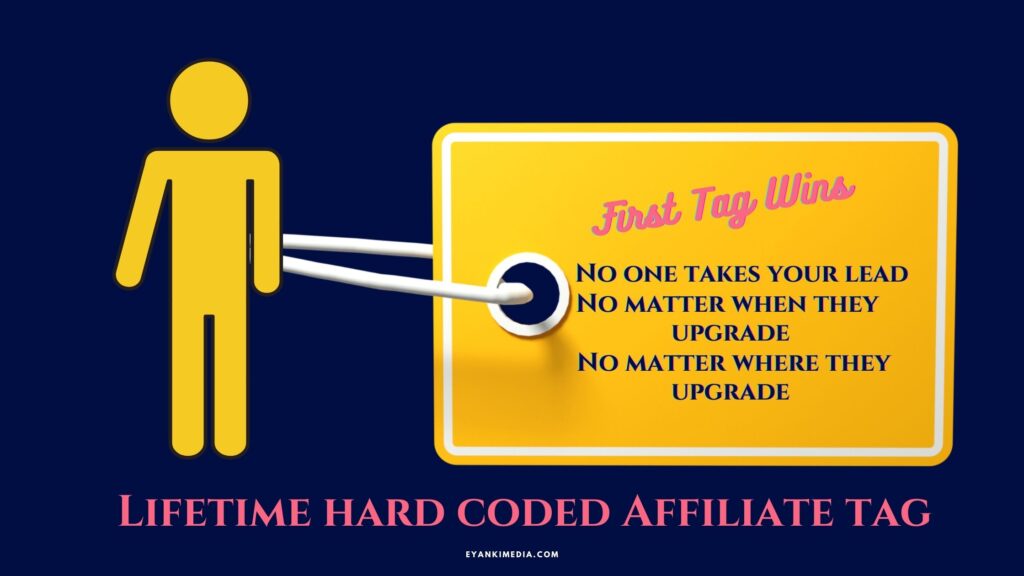 ---
GrooveMember
GrooveMember is GrooveFunnels tool to Create Membership Courses and Online Programs.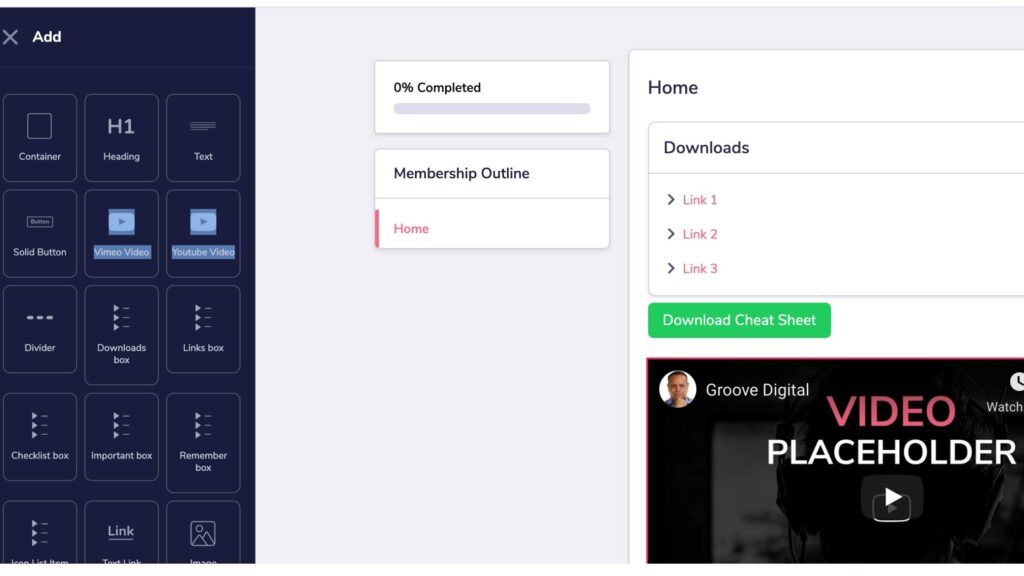 It is designed as an alternative to popular online course platforms like Thinkfic, Teachable, Kajabi, or more where you pay monthly subscription charges for hosting or selling your courses.
Groove lets you create unlimited membership sites with unlimited members with its lifetime offer/Paid plans which can easily help you save thousands per year. The free plan lets you create one membership site with a 100 member list.
Key features of GrooveMember:
Integrates with other Groove tools: Since GrooveFunnels is all-in-one software, GrooveMember works perfectly with tools needed to run online coaching programs or courses like Groovefunnels sales funnel, GrooveMail, GrooveSell, GrooveVideo, and Groove affiliate system.
Customizable membership tiers: You can create different membership tiers based on the subscription level of your customer (like Free, paid levels, or exclusive).
Certification: It comes with a certification option that enables you to issue certificates to your qualifying students.
Easy to use: It is drag and drop editor membership site-building software and lets you easily publish your content or videos for your members.
Catch
Needs work and still has many bugs. You can look at GrooveMember Board for the latest updates. That being said, looks like the team is working hard to fix these issues.
---
GrooveVideo
GrooveVideo is a GrooveFunnels video marketing platform that lets you host videos and use them for marketing.
It is designed as an alternative to popular online video hosting software like Vimeo or Wistia.
Key features of GrooveVideo:
Advanced video marketing tools: It includes features such as CTA placement and tagging that lets you send Emails or show pop-ups on videos based on minutes of video watched.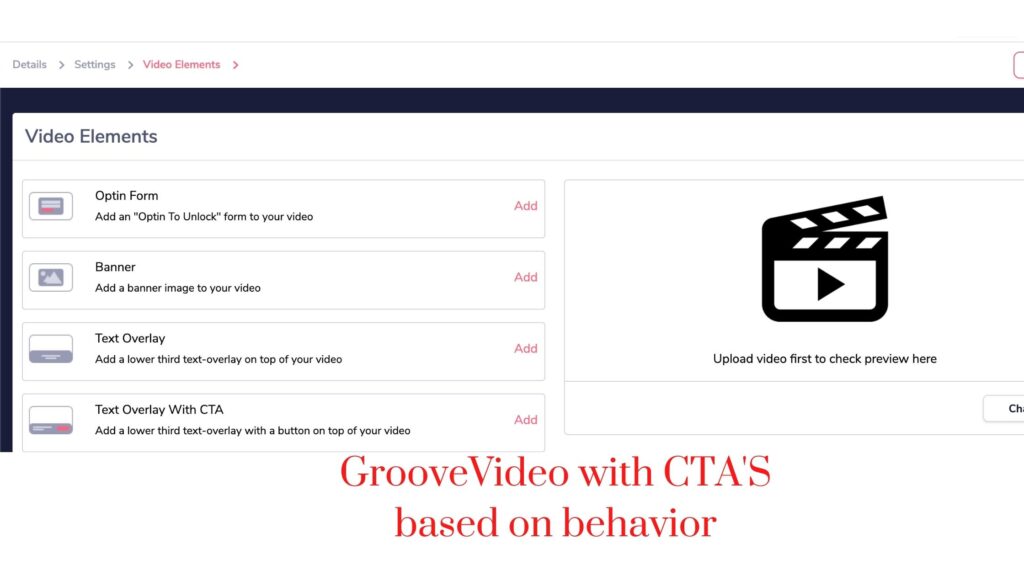 In-depth video analytics: A/B split testing, insights about video watches to help you create better content.
---
GrooveBlog
GrooveBlog is a Groove.cm product to build blogs and niche websites.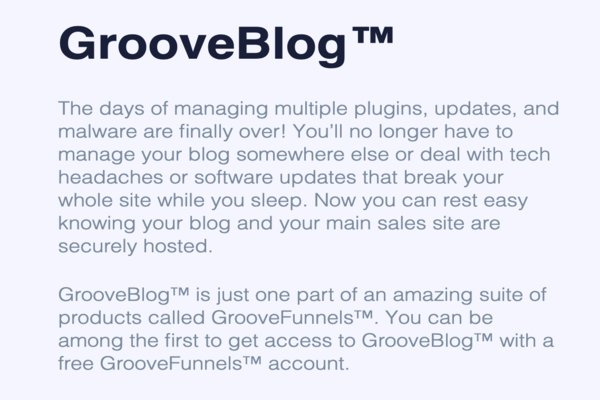 Although GrooveBlog was launched recently in 2021 Q1, it is still in the development phase. It is being designed as an alternative to the most popular CMS WordPress!
I know that's huge so let's wait and watch for future updates. I can see inside the Groove member group that many people have started building websites with GrooveBlog and I might also try setting up one.
The best part is Free GrooveFunnels members can create 1 GrooveBlog without spending a dime on hosting and can add a custom domain. And the cherry on the top is GroovePages are very fast loading.
Key features of GrooveBlog: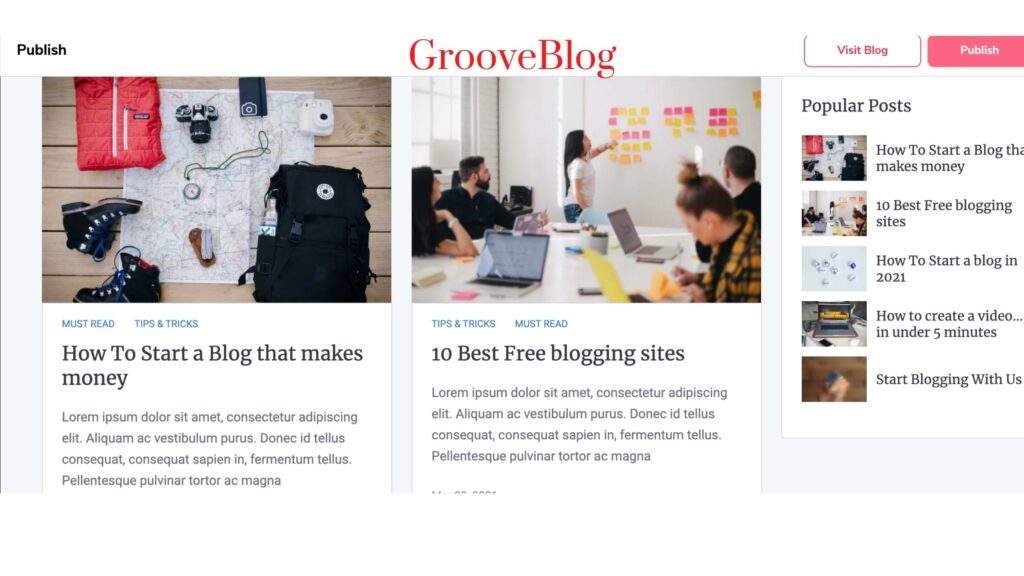 SEO-friendly: As discussed above in the GroovePages section, pages created are SEO-friendly, and you can optimize them to rank on Google.
Fast loading: Again, as mentioned above, Groove is built with the latest technology that is lighter in weight.
Mobile-first indexing: GrooveBlog is fully compliant with Google's mobile-first indexing.
Free hosting: Get free hosting with GrooveFunnels
---
GrooveWebinar (released)
Fully integrated Live webinars using advanced streaming technology. GrooveWebinars automated running meetings, classes, or sales presentations with ease.
You can create many automated webinars using GroovePages, GrooveSell, GrooveMail, and other tools.
It is designed to replace EverWebinar that can save up to $497/Year
GrooveDesk (Upcoming, not yet released)
GrooveDesk is customer support or help-desk software for GrooveFunnels.
This will replace the need for leading software like Zen Desk which saves up to $60/Year.
With ticket management and live chat options, GrooveDesk helps to manage the technical support for your customers. Integrates with GrooveSell and GrooveMail too to access the full customer profile.
GrooveCalendar (Upcoming, not yet released)
It helps to schedule meetings, events, or calls with you.
This will replace calendar software like Calendly which will save up to $96/Year.
From flexible scheduling to sending text or email reminders, it has everything you will need to make your life easy.
GrooveSurvey/Quiz (Upcoming, not yet released)
It helps to create attractive surveys or fun quizzes to know about your customers.
It will replace popular survey tools like Bucket.io or SurveyMonkey and can save up to $1,118/Year.
GrooveProof (released)
On your website, show real-time social proof of purchases. GrooveSell includes this functionality, but they're also releasing a separate app for it to use with other forms of social proof.
This will replace Provely which will save up to $197/Year.
---
Groove CM Pricing
Currently, there are two pricing plans for GrooveFunnels. One is free, and the other is paid. 
Here is the pricing summary for GrooveFunnels:
1. Lifetime Free Lite Account
Lifetime free Lite GrooveFunnels which gives Free GroovePages lite, GrooveSell, GrooveAffiliate, and freemium access to other GrooveFunnels features. This is a limited-time offer till Groove Platform comes out of beta.
Also, it is worth mentioning that as Groove is coming close to its maturity (out of beta), features included in the Free GrooveFunnels plan are decreasing. So, if you haven't grabbed a free account yet, it is better to get it as soon as possible.
2. GrooveFunnels Plans (now called Groove.Cm)
Groove now offers four monthly pricing plans:

Startup Plan: Free for 1 year and then $39.99 per month. 500 contacts, 2,500 email sends per month, 5% Platform fees, 1 custom domain and 1 membership site (with 1 level).
Creator Plan: $79.99/mo when paid semi-annually. 5,000 contacts, 50,000 email sends per month, No Platform fees, unlimited custom domain and 3 membership site (with all level).
Pro Plan: $299/mo. 30,000 contacts, unlimited email sends per month, No Platform fees, unlimited custom domain and unlimited membership sites.
Premium Plan $399/mo. 100,000 contacts, unlimited email sends per month, No Platform fees, unlimited custom domain and unlimited membership sites.
 Here's a pricing comparison table of GrooveFunnels with similar software providers and the equivalent GrooveFunnel apps. The figures are yearly savings of comparable software subscriptions.
Here Is A Quick Look Of Groove.cm (Groove.cm) Vs Annual Subscription Costs Of Alternatives Replaced By Groove
| Feature type | Groove app name in Groove.cm | Alternatives replaced by Groove |
| --- | --- | --- |
| Website & Funnel Builder | GrooveFunnels | ClickFunnels $3564/year |
| Shopping cart | GrooveSell | SamCart $2388/year |
| Affiliate Program | GrooveAffiliate | TapAffiliate $1788/year |
| Email Automation | GrooveMail | ActiveCampaign $2748/year |
| Membership CMS | GrooveMember | Kajabi $1908/year |
| Video Hosting | GrooveVideo | Vimeo $240/year |
| E-commerce | GrooveKart | Shopify $948/year |
| Live Webinars | GrooveWebinar LIVE | GoToWebinar $1188/year |
| Automation Webinars | GrooveWebinar AUTO | EverWebinar $497/year |
| Live Streaming | GrooveWebinar STREAM | StreamYard $468/year |
| Help Desk  | GrooveDesk | ZenDesk $600/year |
| Booking & Scheduling | GrooveCalendar | Calendly $144/year |
| Surveys | GrooveSurvey | Response Suite $828/year |
| Purchase Popup | GrooveProof | Provely $197/year |
GrooveFunnels Alternatives
Who are the faces behind GrooveDigital?- GrooveFunnels team
Groove Digital Inc. consists of the best digital marketers, online influencers, and software developers. The founders of GrooveDigital are Mike Filsaime, John Cornetta, Mattijs Naus, and Matt Serralta.

Mike Filsaime: Mike is best known for Butterfly marketing which is responsible for the many advanced marketing strategies we see today. He has generated over 125 million dollars in running successful software companies like WebinarJam, EverWebinar, Kartra, and PayDotCom. He has a wealth of knowledge in internet marketing, e-commerce, and software development.
John Cornetta: John's e-Commerce stores generate over 6-figures per month, and he is the man behind GrooveKart. His mission is to make GrooveKart easier to use and a more affordable solution to e-commerce software. Working closely with Mike Filsaime and John, this team has a vision and the know-how to outperform powerful solutions like ClickFunnels and Kartra.
Matt Serralta: Matt is the architect of GrooveKart, has more than 10 years of senior and executive-level management experience in executive operations, sales, P&L, and the field of e-commerce. Former COO of Prestashop. Matt Brings years of e-commerce marketing and development experience to GrooveKart.
Mattijs Naus: Matt is the CTO at GroovePages, a hardcore developer with extensive experience in website creators, pages builders, and apps development. He also has experience in running an agency and has a deep understanding of the digital marketing industry and the problems entrepreneurs and digital marketers face.
---
Groove.cm Pros
GrooveFunnels is a suite: Funnels, E-Commerce, Courses, Email marketing, Blogs, Webinars and Videos
Founded by an industry expert with proven records
Affordable pricing (Limited time)
Free Lifetime account  (Limited time)
One dashboard access to all apps
Regular updates and bug fixes (Still in beta)
Free unlimited product funnels
Next-gen software technology
Huge community growing very fast
Groove.cm CRM Cons
Many important apps still to be launched and tested

There might be some learning curve initially 
My Experience with GrooveFunnels
Before using GroovePages for funnels, I have made funnels with Clickfunnels for my business. Well honestly, there was a little learning curve to understand the structure but nothing too difficult.
Once you understand tricks to work with wireframes, you will be able to easily design sales funnel and landing page
GroovePages has a lot of sales funnels templates in both paid and free plan to start with and they do add new templates every week. The free plan has a cap of 100 templates (at the time of writing this).
I chose to modify a template to first get hands-on the GroovePages builder system. It mostly relies on containers (quite similar to the 'section' on click funnels). GroovePages have some additional features like we can optimize landing pages for tablets, desktops, and laptops.
I also use GrooveSell to sell digital products. It took me 2-3 hours to launch my first sales funnel but after learning how to build the system, building new funnels was easy and quick.
Recommended Read: GrooveFunnels vs ClickFunnels: Which one is a better builder?
Is Groove.cm worth the deal?
If you are already into this digital marketing space then you might already know how comprehensive this tool is. You can literally run your ENTIRE online business on GrooveFunnels without having to buy separate software and subscriptions ever again. I bought this software in August and already love it.
Ever heard stories of people who sold their land for millions which they bought near uprising suburbs for a few hundred dollars years ago.
Well, I feel the same with GrooveFunnels. If you haven't got the free account, you might end up kicking yourself later for not taking it up.
When I bought GrooveFunnels, I knew it was in beta so I kept my expectations right. Groove is gradually improving and updating. Although there are still many bugs the support is amazing.
The best part is that you can report an issue or even request a feature that you would like to see. They take these requests quite seriously. You can have a look at the dedicated boards and GrooveFunnels roadmap here.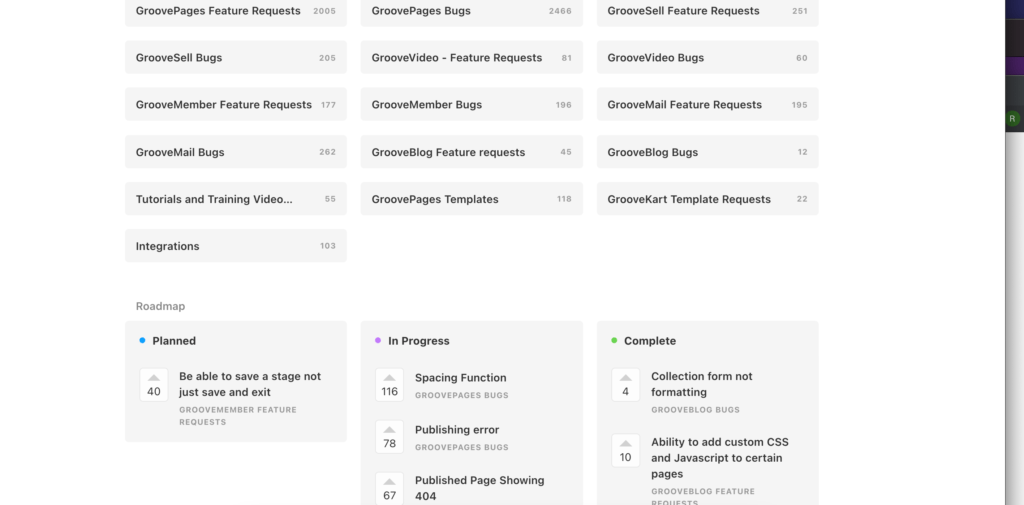 Taking all factors into account, the GrooveFunnels deal looks promising and worth a try.
However, I might not suggest you switch GrooveFunnels if you are already running sales funnels on another platform and want to access all features of GrooveFunnels as Groove is still in beta.
Groove.cm review Wrap Up
GrooveFunnels is the ultimate automation tool that will help you grow your business. It's designed to be used by entrepreneurs, marketers, and small businesses who want to automate their marketing process with ease.
GrooveFunnels has helped thousands of people build successful online businesses from scratch in less than 12 months.
You can create beautiful landing pages, squeeze pages, sales funnels, webinars – anything you need! And all without any coding or design skills required. With GrooveFunnels' state-of-the-art drag & drop editor, anyone can do it!
Make sure you get my GrooveFunnel Bonus to get started now!
Frequently Asked Questions of GrooveFunnels Review
What is GrooveAffiliate?
Groove Affiliate is a separate app that is fully integrated with GrooveSell. It allows you to create resources for joint ventures, recruit affiliates, and track their sales.
Does GrooveFunnels have a Money-Back Guarantee?
Yes, there's a thirty-day money-back guarantee if you are not happy with the platform.
Is GrooveFunnels for newbies?
Yes, GrooveFunnels has great value for those new to online business. Groove's free deal allows you to have free web hosting and you don't need external hosting. You will only need a domain name.
What Does Groove Funnels Integrate With? 
GroovePages integrates with a number of email marketing services including Mailchimp, GetResponse, ActiveCampaign, AWeber, and others. It also has a powerful native Zapier integration.
Is GrooveFunnels Legit?
GrooveFunnels is not just legit, it's likely going to change the face of digital marketing. No other platform integrates the functionality of Shopify with landing pages, email marketing autoresponders, webinars, and much more. The inclusions in the free plan are worth more than $99 per month itself. The full GrooveFunnels suite will replace most of the online software needs.
What else do I need to purchase after GrooveFunnels?
The only thing GrooveFunnels does not give you is a branded domain name. If you're looking to have your GroovePages hosted on your own custom domain, you will need to buy it at a domain registry. I buy my domain names at Namecheap.
Will I be able to import funnels and create share sales funnels?
Yes to both. To import any sales funnel, just paste the URL into GroovePages and the builder will import all text, images, and hyperlinks with minor configurations.
What will GrooveFunnels integrate with?
GrooveFunnels will integrate with over 20 email platforms, at least 7 membership software platforms, Zapier, Funnelytics, and many more.
Does Groove.cm has FREE SSL?
No. You create a free Cloudflare account and use their free SSL.
Does GrooveFunnels has any Affiliate Program?
Yes, it has a pretty sweet affiliate program where groove affiliates can earn up to 40% commission ($798 per sale). This affiliate commission rate will decrease to 30% (for new members only) after the launch Anyone can join their affiliate program for free. You can read About Affiliate Program here.
Is GrooveFunnels free?
GrooveFunnels has two plans currently, One Free plan (limited time) that gives you lifetime free access to GroovePages lite, Grooveaffiliate, GrooveSell, etc. These features are worth more than $100 monthly subscription fees (what competitors are charging) right now. Free GrooveFunnels account is good for beginner digital marketers.
Disclaimer: This article contains affiliate links, meaning I receive a commission if you decide to make a purchase through my links, but this is at no additional cost to you. 
Groovefunnels Review (Groove.Cm Reviews) 2022: Is It Worth The Price?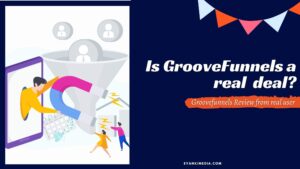 GrooveFunnels is an all-in-one marketing suite consisting of much useful business software under one roof. GrooveFunnels have different pricing plans, a 'Limited time Free GrooveFunnels Deal' that requires no credit card and 'GrooveFunnel platinum plan' which is a lifetime one-time payment offer including all the tools and is worth every cent.
Price: Free
Price Currency: $
Operating System: web
Application Category: saas
Related Groove Funnels articles