Confused between different GrooveFunnels pricing plans (Now Groove.cm)? This blog post will cover all the latest Groove.cm pricing, inclusions, and the difference between the Free plan vs paid plans.
Important note: GrooveFunnels is now Groove.cm and also called Groove CRM.
Managing finances and marketing are one of the building blocks of any business. Thus, you need to have a thorough understanding of any platform or software you are investing in. 
Most people might say, running an online business is expensive due to the expensive marketing tools such as funnel builders, but let us break the myth today.
 You might have already heard about the famous GrooveFunnels all throughout the internet. (Let's just appreciate their digital marketing strategy and approach here!)
Even if you have read the complete GrooveFunnels review, a comprehensive guide to the all-in-one trending marketing tool for businesses, it gradually comes down to the expenses. Just like we say in most of our previous posts, we always have your back! 
Here is a complete guide of all the GrooveFunnels pricing plans and price updates you should know before enrolling in the platform. 
Without further ado, Let's Dive in.
How Much Does Groove.cm Cost?
Here is a quick table that gives an insight regarding the latest prices of Groove.cm (Groovefunnels plans) in 2022.

These are the latest Groove.cm CRM Pricing plans or previously called GrooveFunnels pricing plans and payment structures.
Startup Plan: Free for 1 year and then $39.99 per month. 500 contacts, 2,500 email sends per month, 5% Platform fees, 1 custom domain and 1 membership site (with 1 level).
Creator Plan: $79.99/mo when paid semi-annually. 5,000 contacts, 50,000 email sends per month, No Platform fees, unlimited custom domain and 3 membership site (with all level).
Pro Plan: $299/mo. 30,000 contacts, unlimited email sends per month, No Platform fees, unlimited custom domain and unlimited membership sites.
Premium Plan $399/mo. 100,000 contacts, unlimited email sends per month, No Platform fees, unlimited custom domain and unlimited membership sites.
Here is a quick look of Annual Subscription Costs of Alternatives replaced by Groove.cm
| Feature type | Groove app name in Groove.cm Platinum | Alternatives replaced by Groove |
| --- | --- | --- |
| Website & Funnel Builder | GrooveFunnels | ClickFunnels $3564/year |
| Shopping cart | GrooveSell | SamCart $2388/year |
| Affiliate Program | GrooveAffiliate | TapAffiliate $1788/year |
| Email Automation | GrooveMail | ActiveCampaign $2748/year |
| Membership CMS | GrooveMember | Kajabi $1908/year |
| Video Hosting | GrooveVideo | Vimeo $240/year |
| E-commerce | GrooveKart | Shopify $948/year |
| Live Webinars | GrooveWebinar LIVE | GoToWebinar $1188/year |
| Automation Webinars | GrooveWebinar AUTO | EverWebinar $497/year |
| Live Streaming | GrooveWebinar STREAM | StreamYard $468/year |
| Help Desk  | GrooveDesk | ZenDesk $600/year |
| Booking & Scheduling | GrooveCalendar | Calendly $144/year |
| Surveys | GrooveSurvey | Response Suite $828/year |
| Purchase Popup | GrooveProof | Provely $197/year |
Why is Groove.cM (grooveFunnels) Free? Is there any catch?
Groovefunnels is free because the platform is in beta and for a limited time, they're giving GrooveFunnels for free! 😊
If you are just starting out, the Free plan offers a lot of opportunities to expand your marketing business gradually. And the free plan is worth every click you make to get this tool.
And there is NO CATCH here.
You don' even need a credit card to get this free funnel builder and yet you get more features than its competitors' monthly subscription plans.
How to Sign up for Free Groove crm Lite plan?
The process takes just a few seconds. Follow the below steps:
Open the homepage of GrooveFunnels official website.
Click on the option "Get Started Now For Free"  at the top right corner of the screen.
Add all the required details and click on "Get Free Access".
You will then receive a confirmation email stating that your GrooveFunnels Free plan is activated and ready to use.
What do you get with Groove
Now when we are done with the GrooveFunnels Free plan, let's check how different it is from paid plans. 
Groove Pages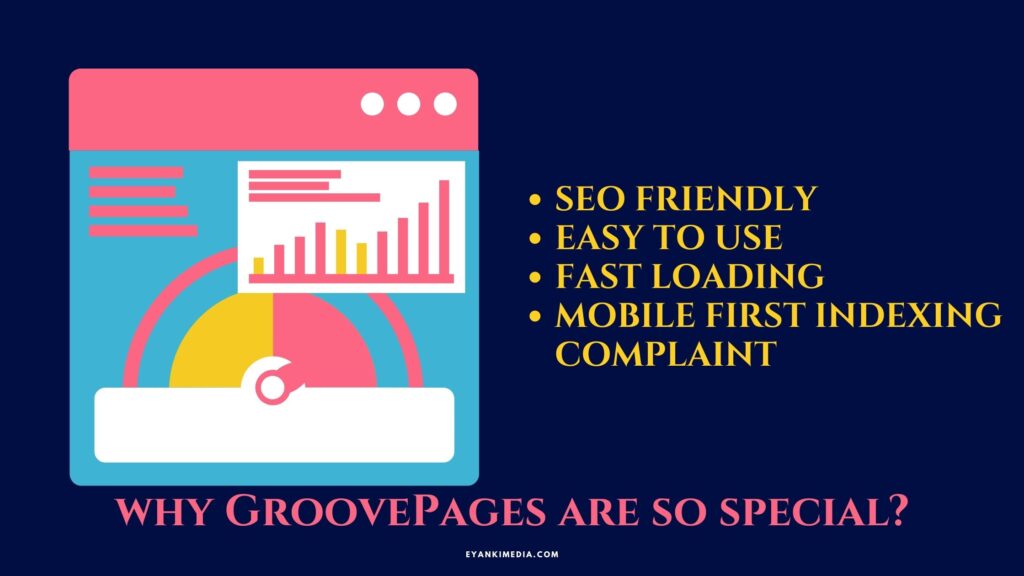 Use it for designing unlimited sale funnels and landing pages that have high conversion rates. Lesser funnel templates – Groove Funnels is all about sales funnels. You are limited to just 5 GroovePages templates, which are the landing page builders of the page. On the contrary, you get unlimited templates and ready-made optimized pages.
Table for Groovepages lite vs Platinum
| GroovePages Features | FREE Plan | Pro |
| --- | --- | --- |
| Websites | 3 | Unlimited websites |
| Custom domains | 3 | Unlimited |
| Share funnels | 1 | Unlimited |
| Receive shared funnels | 5 | Unlimited |
| Import pages | 15 | Unlimited |
| Agency Feature (not released yet) | NA | NA |
| Funnel templates | Limited – 5 | Unlimited |
Sell your products and services to your customers. It's a 100% free selling platform -no listing, no transaction, and no subscription fees.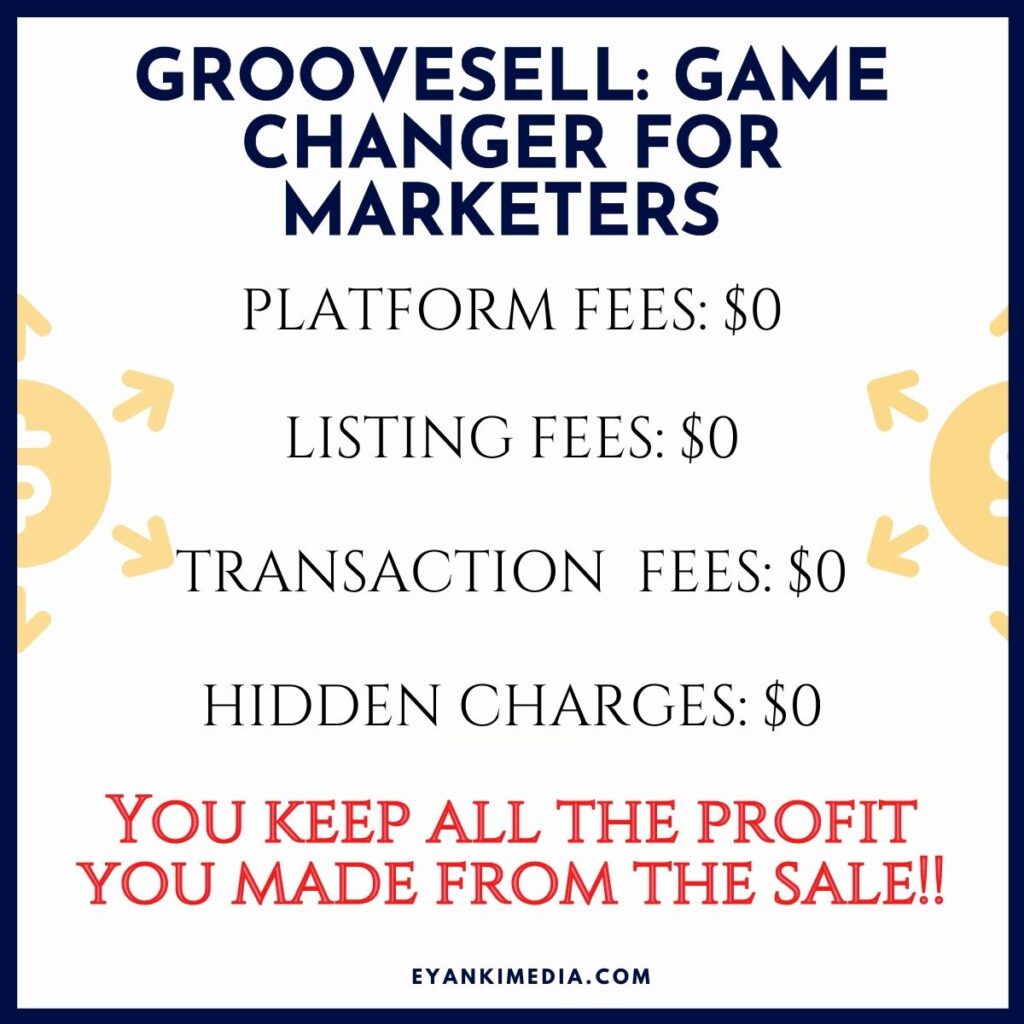 Read detailed features about Groovesell in my Groovesell review.
Table for Groovesell free vs Platinum:
| GrooveSell Features | FREE Plan | PRO |
| --- | --- | --- |
| Sell Products | Unlimited | Unlimited |
| Customers, Leads, and Affiliates | Unlimited | Unlimited |
| Customer Emails | Transactional Only | Unlimited |
| Abandoned Cart Emails | Single | Unlimited |
| Affiliates Emails | Unlimited | Unlimited |
GrooveBlog
This is very similar to WordPress but without the technical specifications! You can design and develop your business without the use of any tech-savvy codes and languages and still rank it higher in the Search Engine Result Pages.
With the free plan, you just have access to a single website, whereas the platinum lifetime plan offers unlimited websites.
If you want to take your online business to a better height, you might need to do the trick of creating different websites or blogs for various products for better profit.
Table for Groove blog free vs Platinum
| GrooveBlog Features | Free Plan | PRO |
| --- | --- | --- |
| Number of Blogs | 1 | unlimited |
| Posts | unlimited | unlimited |
| Custom domain | 1 | unlimited |
Table for Groove blog free vs Platinum
GrooveMail
Email Marketing is crucial. Use this for sending emails about your online business to your subscribers automatically. As mentioned above, email marketing is currently one of the top digital marketing strategies. With the free plan, you just get access to 500 contacts.
You get 10,000 email contacts with the Groove Funnels Platinum Lifetime plan. Apart from that, you cannot even import the contacts directly, which is indeed a time taking hassle.
*GrooveMail Email Limit – You can send about 5,000 emails with the free plan.
Table for Groovemail free vs Platinum
| GrooveMail Features | Free Plan | PRO |
| --- | --- | --- |
| Contacts | 500 | 25000 |
| Email Sends | 5000 email /month | Unlimited |
| Import Contacts | No | Yes |
GrooveKart stores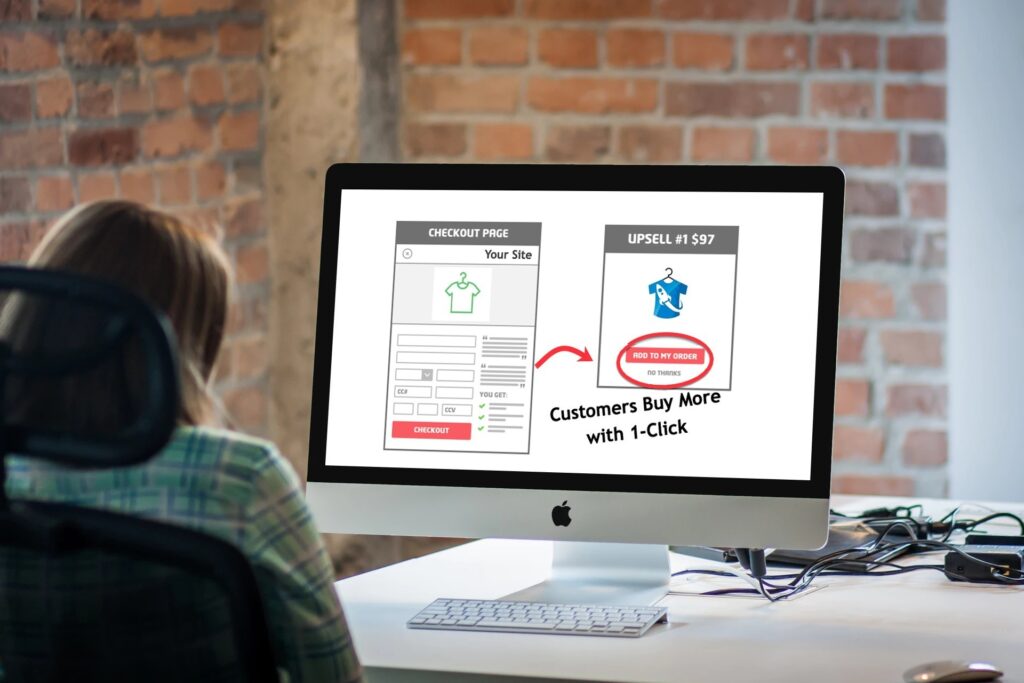 Get easy access to shopping cart functionality on your website, which is crucial in most online businesses.
Even though you can have an unlimited number of stores with both plans, yet the credit card rates in the Platinum Lifetime Plan are much cheaper in comparison to the Free Plan. Likewise, the charges of the third-party payment processors are quite high in the free plan, whereas the platinum unlimited plan has zero charges here. 
| | | |
| --- | --- | --- |
| GrooveKart Features | Free Plan | PRO |
| Number of online stores | unlimited | unlimited |
| Online Credit Card Rates | 4.95% + 30c USD | 2.85% + 25c USD |
| Third Party-Payment Processors | 2.00% | 0.0% |
GrooveKart or Shopify? What's the difference, you ask. This article will answer all your questions.
GrooveMember
Create a membership site platform for your customers. You can have a single membership platform with 100 members only with the free plan. But, the GrooveFunnels platinum lifetime plan offers unlimited membership platforms with unlimited members! 
| | | |
| --- | --- | --- |
| GrooveMember Features | Free Plan | PRO |
| Memberships | 1 | Unlimited |
| Members | 100 members | Unlimited |
GrooveVideo
Visual cues can sell your products like hotcakes! Use it to create innovative and informational videos related to your products or services.
You can only create and edit 15 videos with zero storage, bandwidth, and encoding, which is not sustainable for the long run. The plan offers unlimited videos with free encoding. It also offers 100GB storage and 100GB bandwidth per month which is incredible.
| | | |
| --- | --- | --- |
| GrooveVideo Features | Free Plan | PRO |
| Videos | 15 | Unlimited |
| Encoding | None | Free |
| Storage | None | 100GB lifetime |
| Bandwidth | None | 100GB month |
| Upload limit | 5 GB per video | 5 GB per video |
GrooveAffiliate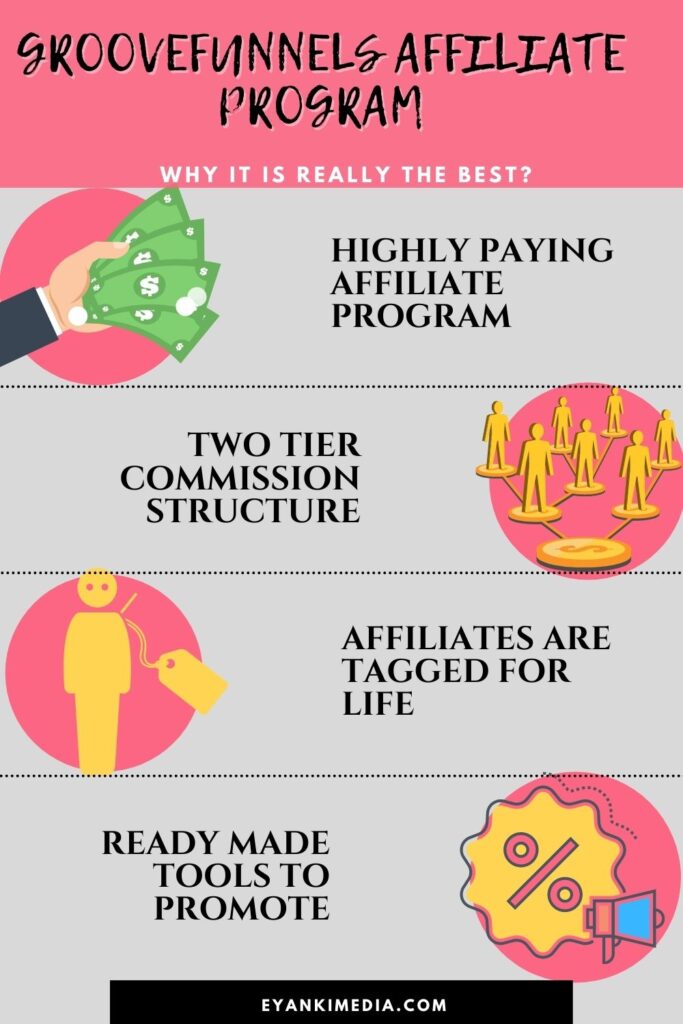 Affiliate marketing is the prime source of revenue for most online business sellers.
This powerful affiliate program will help in better conversion and a higher profit ratio.
With affiliate marketing, the commissions you earn by referring your audience to Groove is just 20% with the free plan, whereas the count rises to 40% with the platinum lifetime plan. GrooveFunnels affiliate program is one of the kind high ticket affiliate marketing plan with recurring commissions.
Note: Groove affiliate commissions will decrease to 30% for new members after the launch. But, if you already have a Groove.cm lifetime deal, you are locked for life for 40% which makes sense to get Groove.cm now. It will not only save you money but you will be locked for higher %age of commissions.
GrooveWebinar(Not yet released)–
Create webinars explaining your products and services for better awareness and reach.
Thus, the groove funnels pricing makes quite a lot of difference in your overall output.
For a more thorough understanding of all the tools in this platform, refer to the Groove.cm (GrooveFunnels) review. 
How to Get GrooveFunnel?
Proceed to these steps when you already have a Free plan registered under your name: 
1. Go to the home page and check the dashboard for the "Upgrade" option on the left  topmost corner. 
2. The next screen comes with all the vacant details that you need to fill for your payment.
3. Click on the "Confirm Payment" option.
Now you have access to all the exclusive tools and software within this all-rounder marketing platform! 
What if I am not happy with GrooveFunnels?
Oh, don't worry.
This platform has helped countless different online businesses to flourish and have an impeccably satisfied customer base. 
Mike has been in this industry for about a decade and is the founder of Kartra and Webinar jam. Thus, marketing business is indeed his forte. However, you do not need to worry since even if you have a lousy experience with Groovefunnels, you get a full 30-day money-back guarantee with your purchase.
Any issues with the Groove.cm, you get a complete refund. Simple! 
Who should get Groove paid plan?
GrooveFunnels has a lot of advantages. If you have an online business or a marketer, you will get most of the needed marketing tools under one umbrella.
If you are a budding content creator and have a business with the requirement of complete marketing tools under a single platform, then GrooveFunnels is the right choice for you. Starting from the affiliate programs, email marketing, app development, and whatnot. It helps you in maintaining all of it at such a competitive price point.
Apart from that, with the regular platforms, you need to integrate Shopify, Wix, etc., if you have an eCommerce online business. This eventually increases the expenditure. 
The Groovefunnels pricing plans are much cheaper than the other platforms, and you get 10000 email contacts at such an affordable price. GrooveSell is a powerful selling platform with the ability to create high converting sales funnels, an affiliate system for your products, or sell anything online.
It also deals with all the dropshipping, print on demand, and other aspects of an e-commerce store under a single platform which directly aids in better conversion and sales.
Isn't that amazing?
Is Groovefunnels Better Than Clickfunnels?
That is where your own personal vision and requirements come in.
Clickfunnels is well known for its and ability to create high converting landing pages. They've made a lot of millionaires, and they're well-known for their dependability.
And, while GrooveFunnels is a newcomer to the market. But if you know how to build a high-converting funnel and have a so-called "irresistible" offer, it doesn't matter what page builder you use.
Groovepages has a lot of features, and Groovesell features make it even more robust and feature-rich. If you use shopping carts for your business, you will have a lot of fun using Groovepages.
Automated email marketing with Groovemail is another Groove feature that you can without paying a hefty price of $297 pm. And yet, many Groove features don't even exist in Clickfunnels.
But I will not recommend switching to Groove if you use 'advanced email marketing' as Groovemail is not there yet. This applies to anyone with a big budget and has systems up and running elsewhere.
Is the GrooveFunnels worth it?
Yes. The Groovefunnels pricing plans are much lower in comparison to the other platforms available in the market currently. 
Businesses are built on calculative investments. And this is one such long-term investment that can give you a tremendous boost in your business. 
Having said so, Groove Free is a must-have. Even if you are able to use one of the main elements of Groove, your cost will be covered.
Get your Free GrooveFunnels here.
Still not sure? Read my in-depth review of Groove.cm where I have discussed every nitty-gritty detail of Groove CRM and its features.
Related Groove.Cm articles:
GrooveSell: 100% free sales platform