If you are looking for easy crafts for kids to sell, this post can help. It features simple and easy crafts kids can make and sell to earn extra pocket money.
Few children are born entrepreneurs. They enjoy being creative and see their ideas come to shape in the form of something they can hold on to. One way of teaching kids about entrepreneurship is by letting them make creative things to sell.
This list includes easy craft ideas for kids to sell at local craft fairs, marketplace, school markets, flea markets, or Etsy (Etsy for 12 yrs above).
As a mom myself, I find these ideas are easy enough for kids to make themselves, but some might need help from adults.
Let's get started on these DIY crafts for kids to make and sell today.
This website is readers-supported which means we may earn commissions if you purchase through our affiliate links. You can read our policies here.
What crafts can I sell as a kid?
There are different sorts of crafts that you make yourself, or with little help from your elders. These crafts could include paintings, beaded jewelry, clothes, fun things like slime, homemade playdough, simple Christmas ornaments, and many more small DIY items.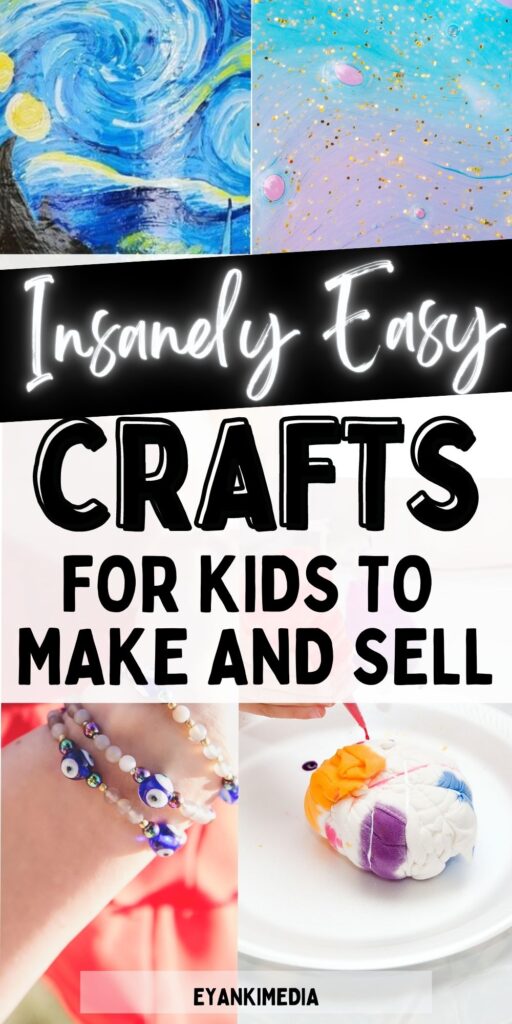 DIY Crafts For Kids To Make And Sell For Money (Easy to make ideas) 
Below are some super easy crafts for kids to make and sell for extra money. As a mom, I have added ideas that my elder daughter can do herself or use a little help from me.
1. Bead Jewelry
Beaded jewelry is by far the quickest and easiest craft for kids to make and sell. I got my daughter these jewelry-making kits with cute shapes and glittery beads.
She loves making bead bracelets and simple letter necklaces from her kit. She can do this without any help, and the results are beautiful.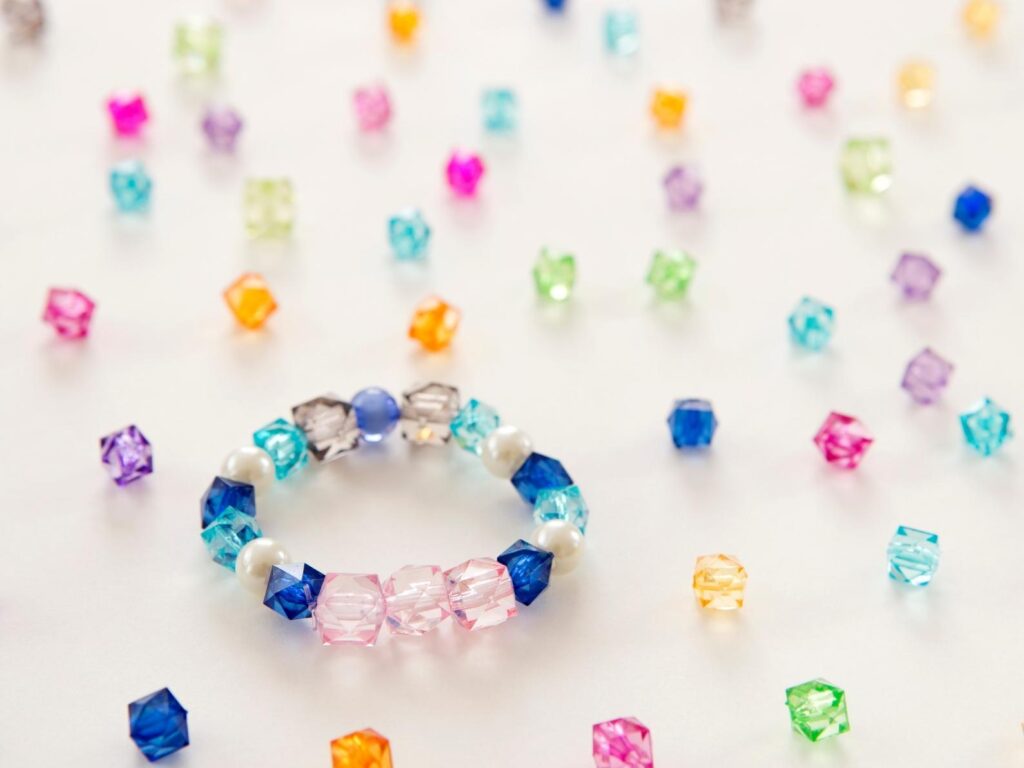 The profits from sales are likely to be good because all of the necessary items are inexpensive, and you can create heaps of bracelets from one kit.
Related reading: Most profitable crafts to sell
2. Slime
Slime kits are a hot craze with kids these days, and they make good crafts to sell. Kids of all ages love playing with slime, and they are quite easy to make.
There are many different types of slime available online. Some require only cornstarch and glue, while others need more ingredients such as fragrances, colors, or glitter to complete them.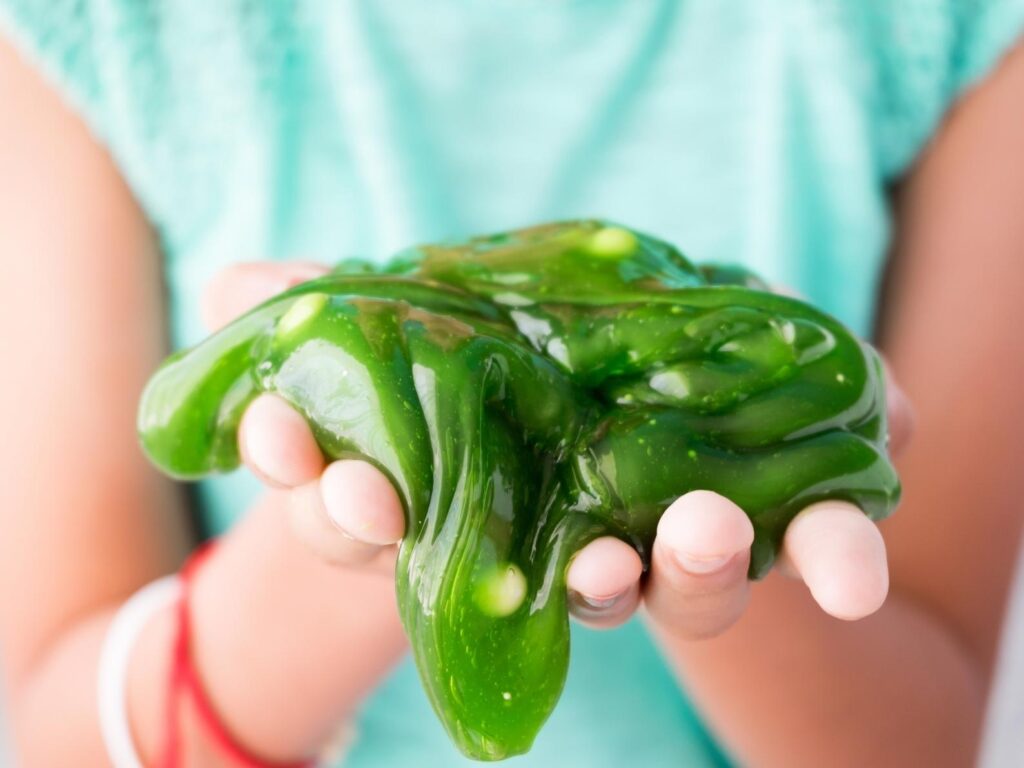 I've seen children sell jars of slime on the beach, at craft shows, and even at garage sales, and they always sell out quickly.
Some common slime recipes that kids love to make or play with are:
Unicorn slime
Fluffy slime
Galaxy slime
3. Painted Rocks
All you need is some rocks (you can get from the dollar tree), paint, and a sealant. Kids can paint any design on the rocks and spray or brush on a sealant to keep the color from fading or chipping.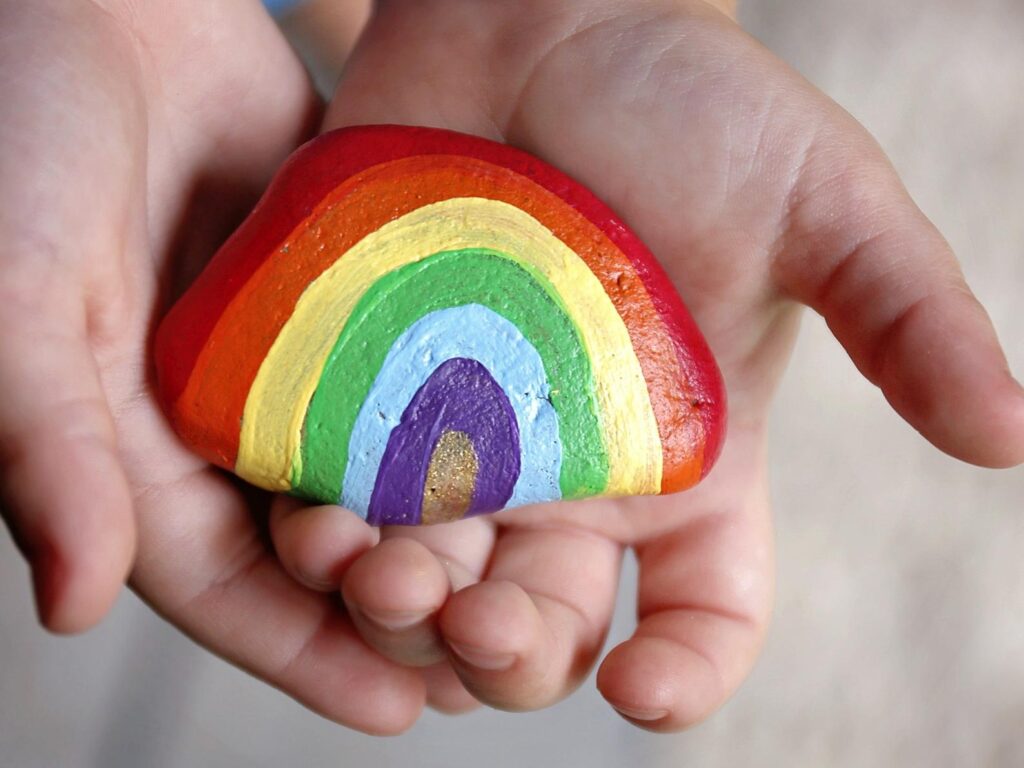 Kids can sell them at school or craft bazaars for a dollar or two each.
4. Bath bombs
Have you heard about teen sisters, who run a multi-million-dollar bath bomb business, da Bomb Bath Fizzers? They started their bath bomb business when they were 10 and 11 yrs old as Kidpreneurs.
You can also make bath bombs to sell as they are surprisingly easy to make, and you can add them in a cute package to give them a professional look.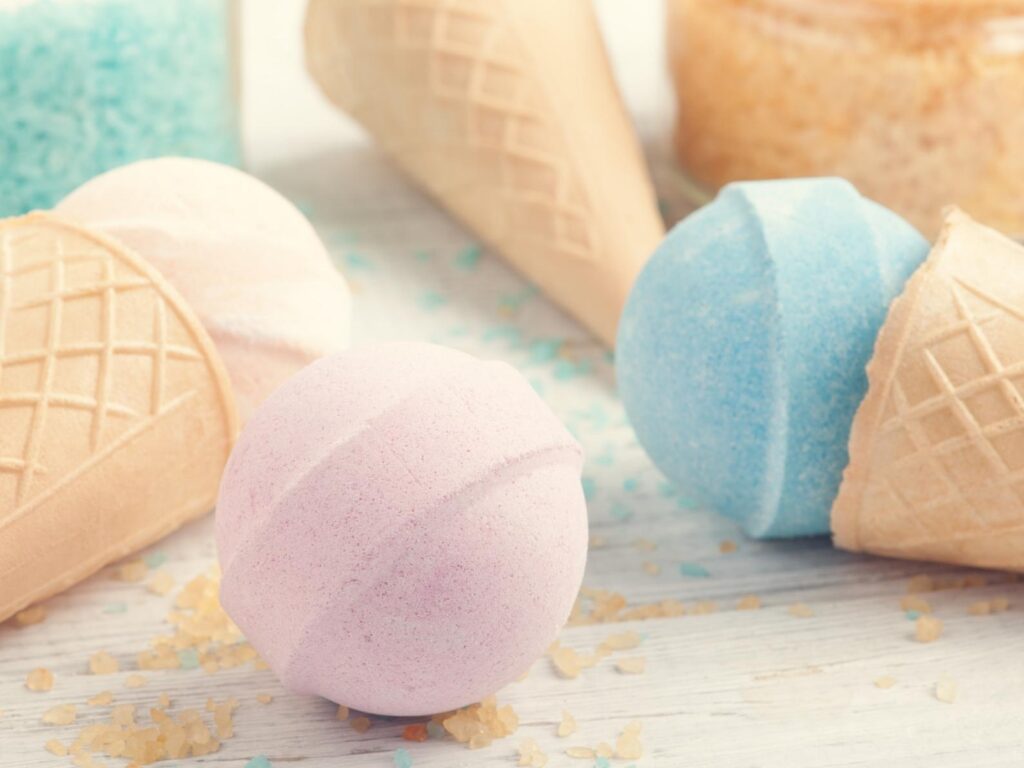 Marketplace websites like Etsy have a great range of bath bomb molds to choose from, or you can choose a bath bomb starter kit to get you started.
5. Handmade Soap
Handmade soap is another great craft for kids to sell. Not only is it relatively easy to make, but it also has a high perceived value.
Kids can make all sorts of different types of soap, from simple bars of soap to fun shapes and designs.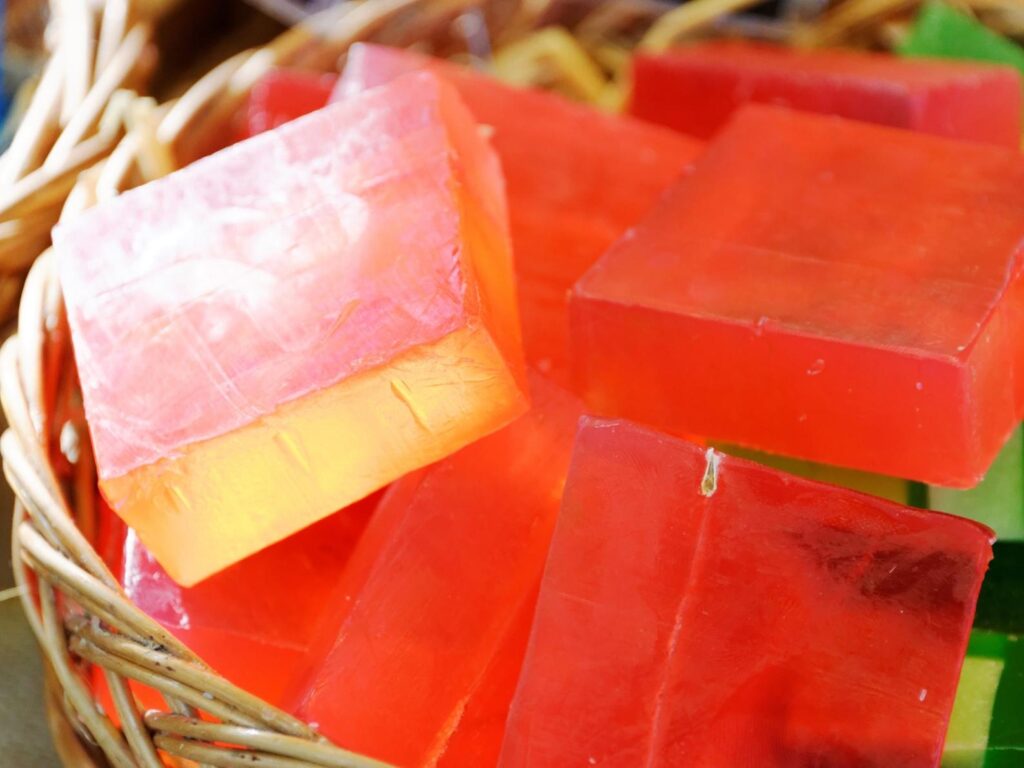 Soapmaking is a fun and rewarding activity that kids can do without the use of lye, which is a dangerous chemical that requires adult supervision.
6. Homemade Playdough
Playdough is another easy craft for kids to make and sell for profit.
Kids love to get their hands dirty and making homemade playdough can be just the creative outlet they are looking for.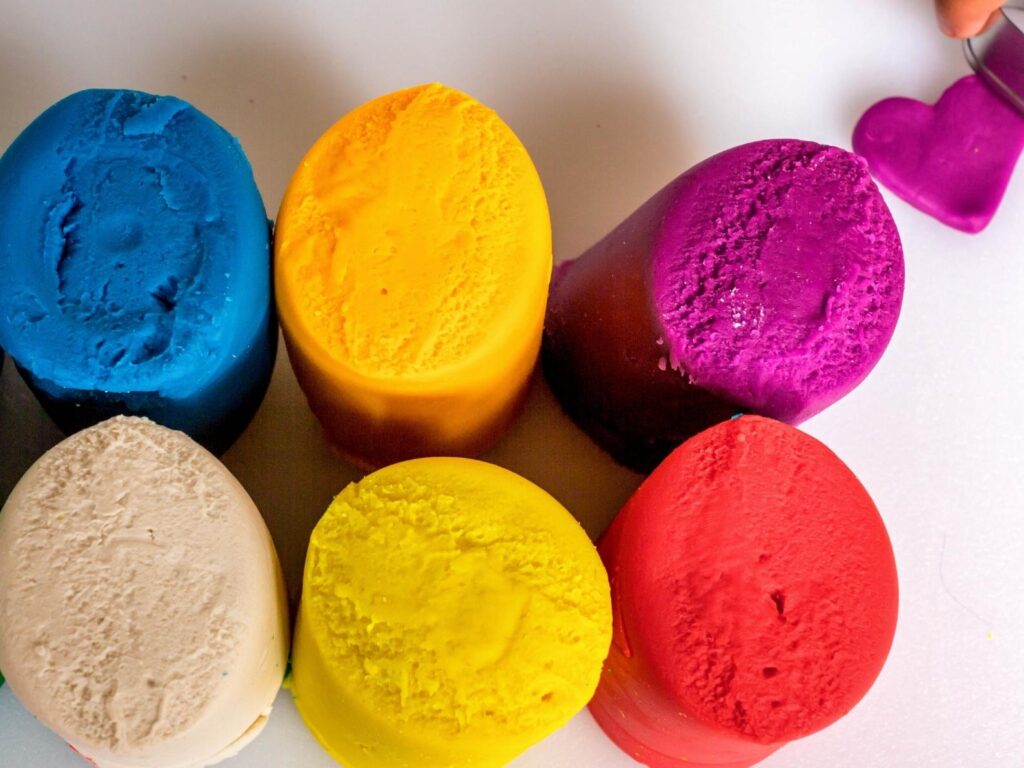 All you need is a few ingredients, most of which are probably already in your kitchen cupboard.
There are many recipes for play dough available online. You can also try edible play dough, a substitute for regular play dough.
7. Origami bookmarks
Origami bookmarks are simple crafts for kids to make and sell at craft bazaars, market days, or online.
Look at this Etsy shop selling this simple origami bookmark, and it is one of its best-sellers. All you need is beautiful cardstock paper and some origami skills.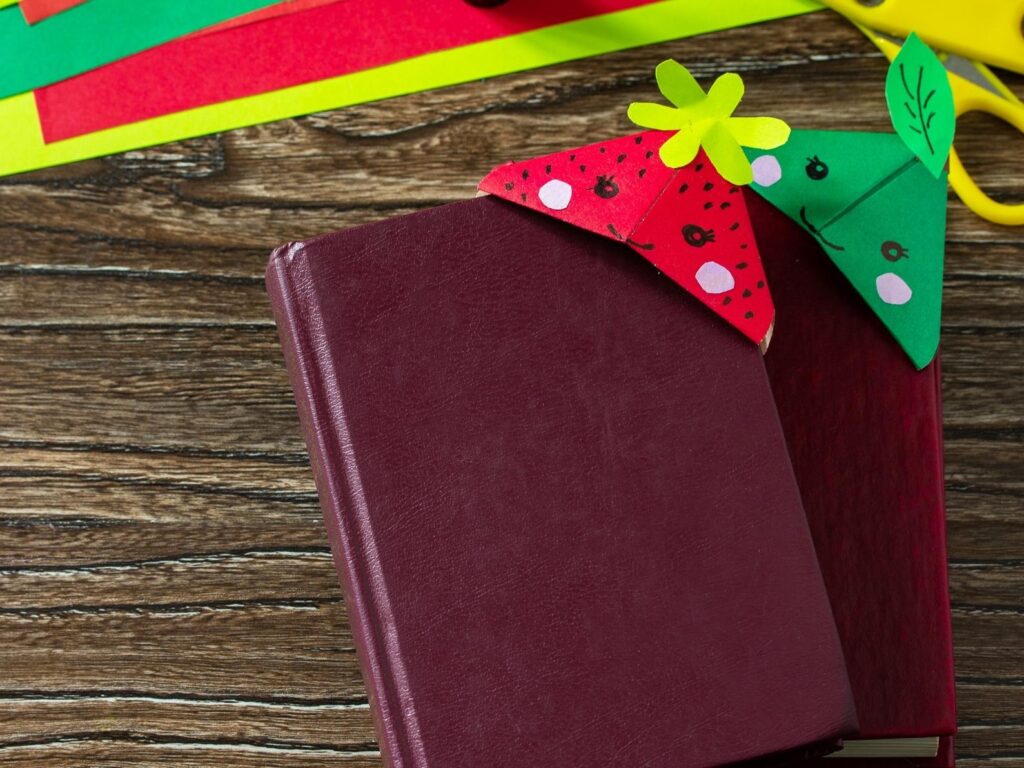 Kids can also make these bookmarks in different colors or patterns to sell at your school.
Related reading: Easy Etsy shop ideas to sell on Etsy
8. Christmas ornaments
If you are looking for simple Christmas crafts for kids to make and sell at craft bazaars, holiday markets, or online on Etsy, then these scrabble Christmas ornaments are a great option.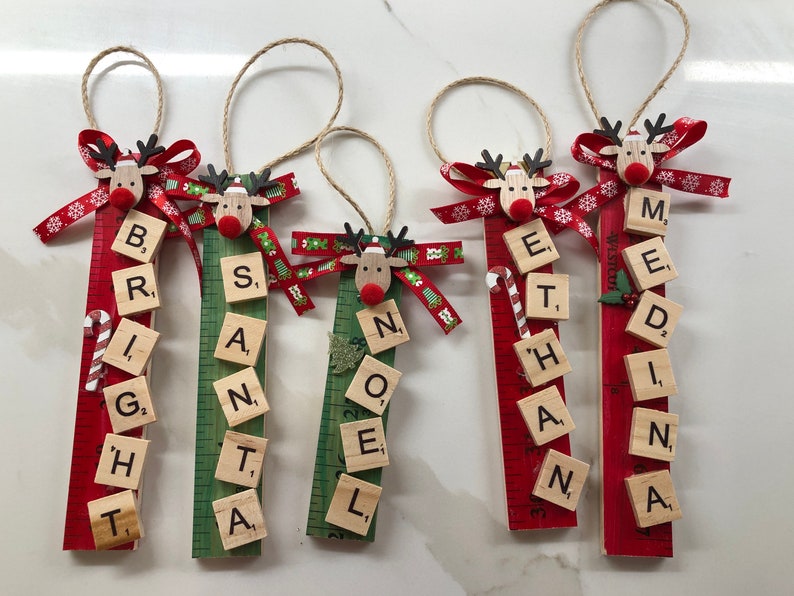 You can buy scrabble tiles in bulk from Amazon or eBay and glue them on a pretty lace or a wooden scale.
Related reading: Easy Christmas ornaments to make and sell
9. Tie and dye items
Tie and dye is a great summer craft for kids to sell. They can make all sorts of items from clothing, bags, towels, shoes, or table runners using natural dyes from plants and vegetables.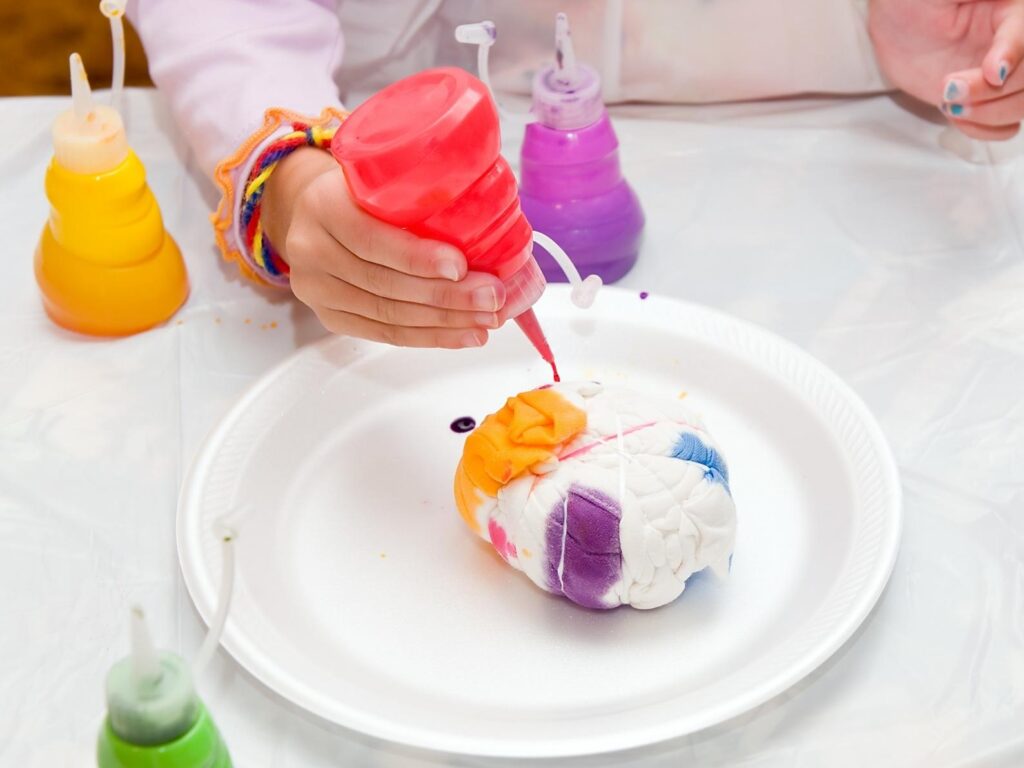 Many tie-dye kits are available online. These kits include all the materials you need to start your project.
10. Glass pebble Magnets
These glass pebble magnets are one the quickest and easy small crafts for kids to make and sell at the bazaar.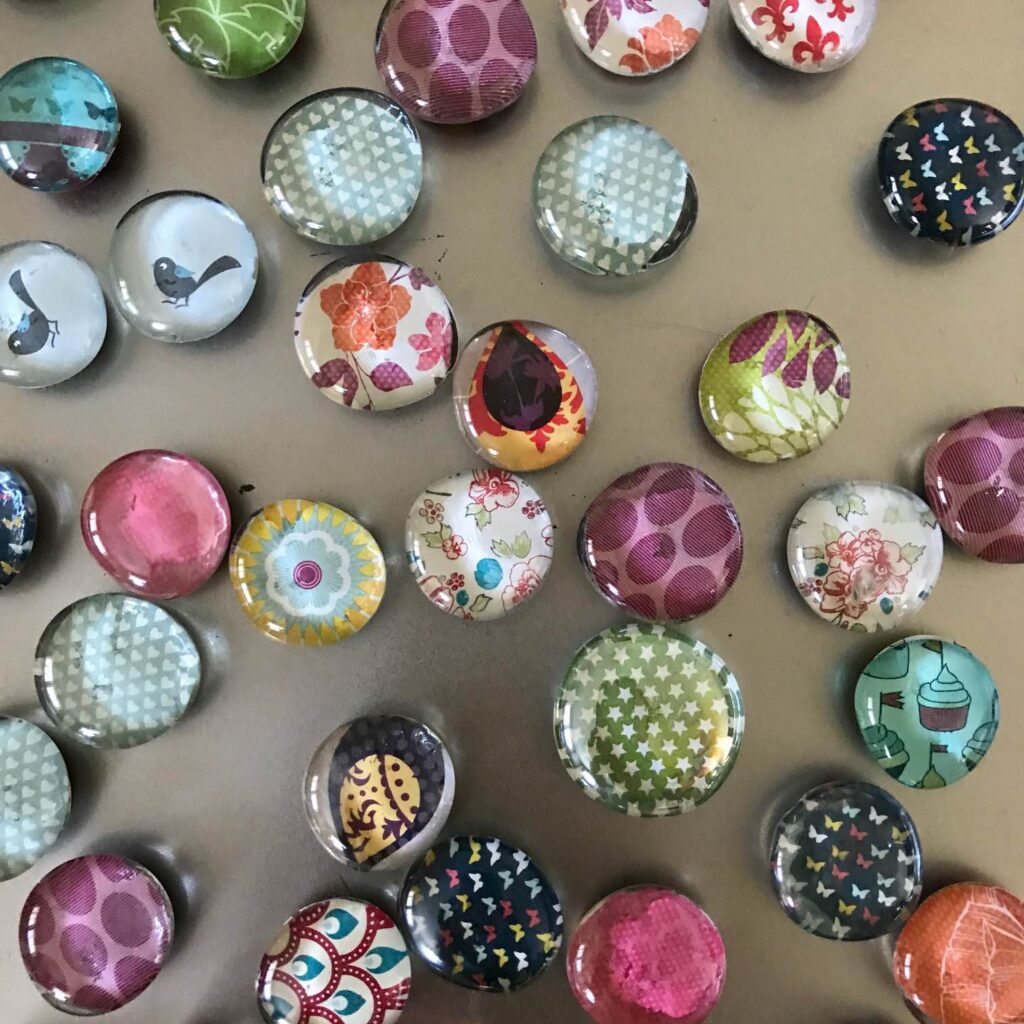 Take some glass pebbles, scrapbook paper, magnets, and a hot glue gun or a mod podge, and you are good to go.
You can also personalize these magnets by adding photos of superheroes, cute dinos, or finger painting, making them perfect boy crafts to sell.
11. Key chains and charms
These are some of the cutest things for kids to make and sell.
There are so many ways to create these key chain pieces for both adults and kids. They also make a perfect gift on mother's day, father's day, or for teacher appreciation day.
Some of the popular ideas that kids can make to sell are
Keychain with wooden beads or polymer beads
Scrabble keychains
Pom-pom keychains/key charms
Paracord survival keychains
*depending on their age and skills.
Resin keychains are also very popular and make a perfect craft for teens to sell.
12. DIY Marbled Mugs With Nail Polish
We (me and my daughter) recently tried this project with my old nail paints and loved how easy it was.
Oh, and the finished product was so pretty that my daughter decided to give them to her teachers as end gifts.
It is a great and easy craft for kids to make as a gift or sell in their school or local market. All you need are some white mugs and nail polish to make these gorgeous marbled mugs.
13. Phone Pop Sockets
Another simple thing kids can make and sell is this phone pop socket. 
14. Sharpie mugs
These might need adult help, but kids can still make these gorgeous mugs by themselves.
All you need are some oil-based Sharpies (ONLY USE OIL-BASED SHARPIES), mugs, and an oven.
15. Painted Pots
Painted pots are easy crafts for kids to sell at school events and online. Kids can use any type of paint to make these pots, but acrylic paint is the best option as it dries quickly and doesn't chip away.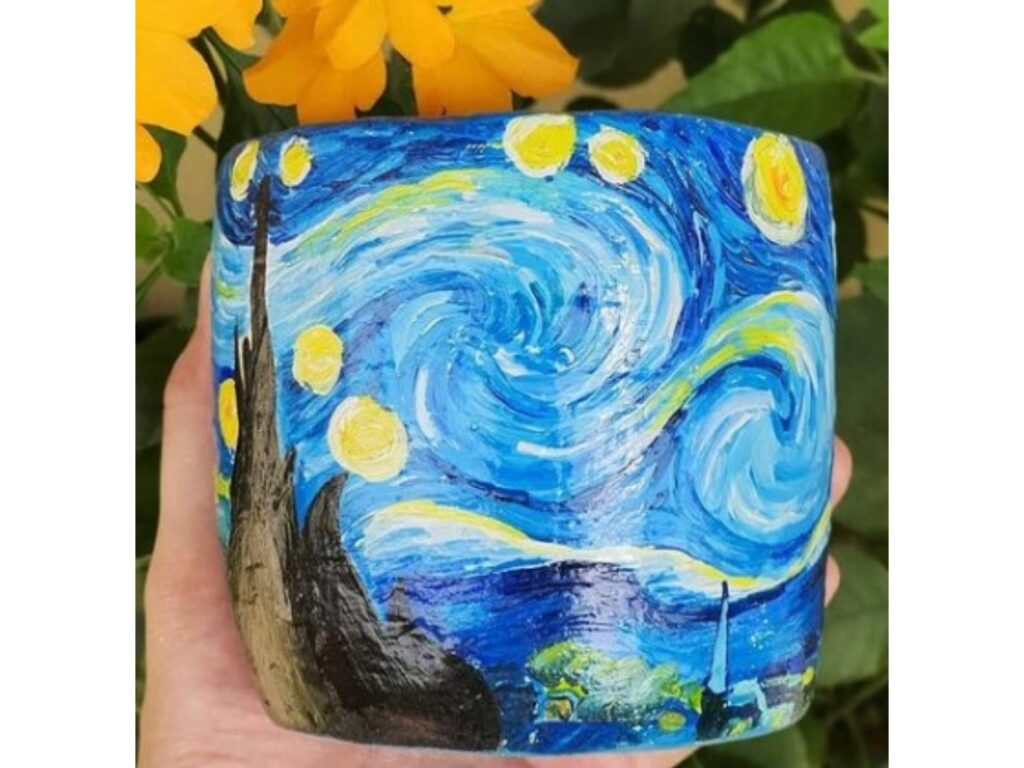 17. Sugar scrubs
 I never knew that sugar scrubs could be so easy until I made one myself.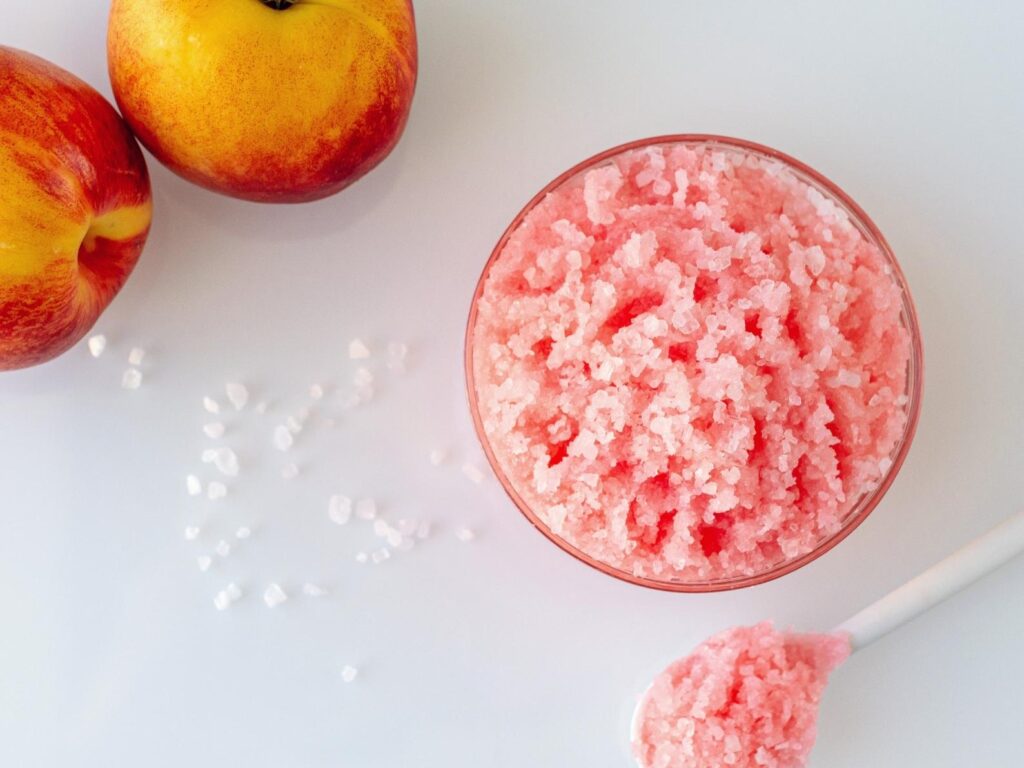 All you need are some sugar, oil, and a few drops of your favorite essential oils. You can then pack them in small mason jars and sell them at craft fairs, flea markets, or local markets.
Some other items that you can use to make sugar scrubs are
Coffee grounds (for an exfoliating scrub)
Rose petals (for a scented scrub)
Sea salt (for an exfoliating scrub)
Ground oatmeal or ground oats (for scrub)
18. Candles
Candles are one of the most popular things that are easy to make and sell. I shared a story of a little girl who started selling candles at craft fairs and now runs her candle business in this post.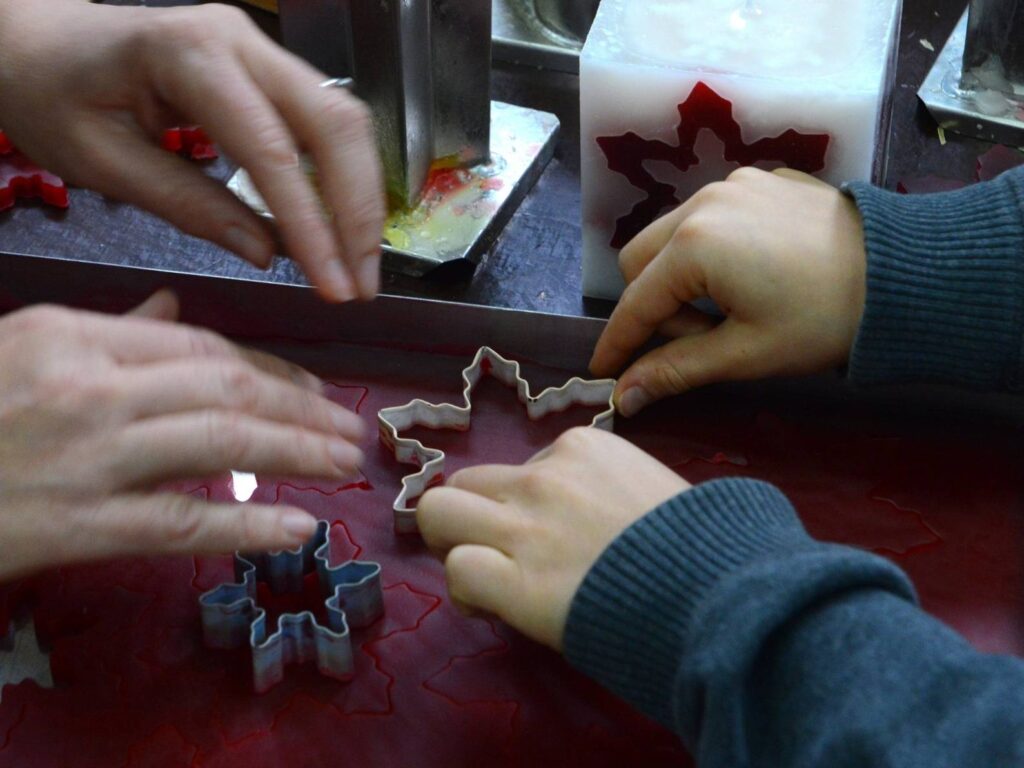 You can use any type of wax for this craft, but soy wax is the best as it doesn't produce any harmful fumes.
You can buy it from Amazon and make candles at home, or you can also get small candle-making kits online.
19. Mason jar crafts
Mason jar crafts are extremely popular on Pinterest, and crafts made with mason jars never fail to impress.
From making winter snow globe crafts to making homemade gifts in the jar, there are so many ways that kids can make mason jar crafts to sell.
Some of the popular ideas for children's mason jar crafts to sell are
20. Scrabble Photo frames
Photo frames are always a popular item to sell, and kids can also make these frames with scrabble tiles. Scrabble tile photo frames are a great gift to make for teachers, parents, and grandparents.
All you need are some wooden photo frames, a hot glue gun, and scrabble tiles.
They can also personalize these frames with their names or a special message like Love you, dad or Lots of Hugs, Mom.
21. Polymer Clay Items
Polymer clay is a popular versatile crafting medium and there are so many easy things kids can make with it. They will only need your help while curing the clay in the oven. From cute charms to trendy earrings, polymer clay creations are not only trendy but also easy to make.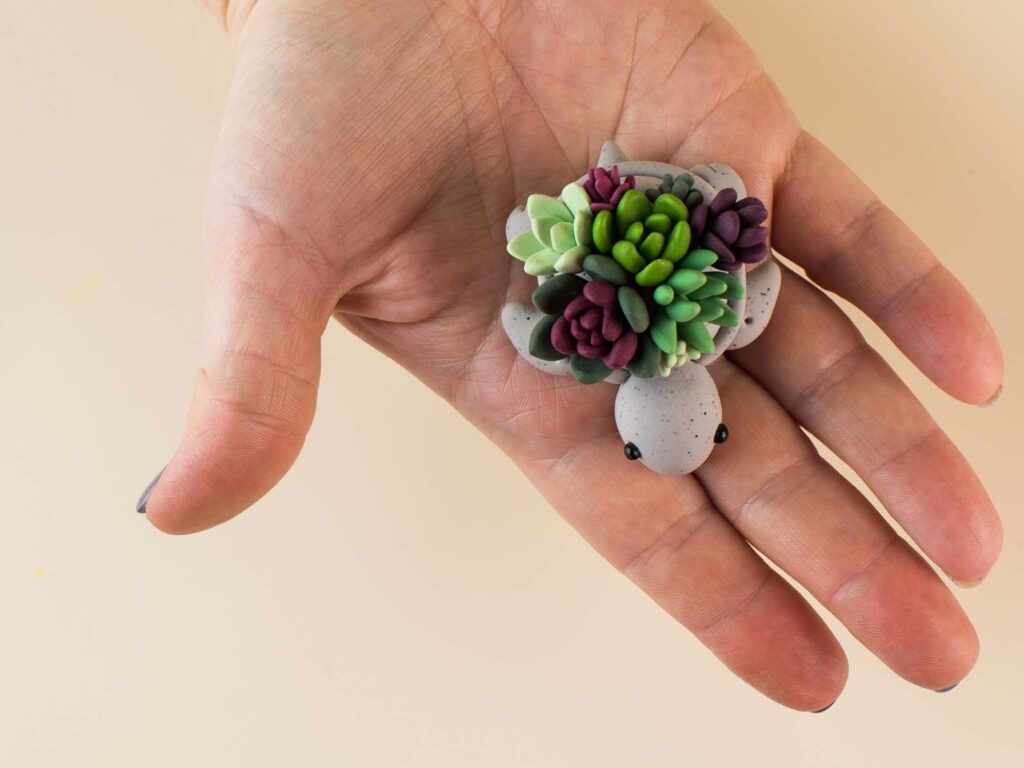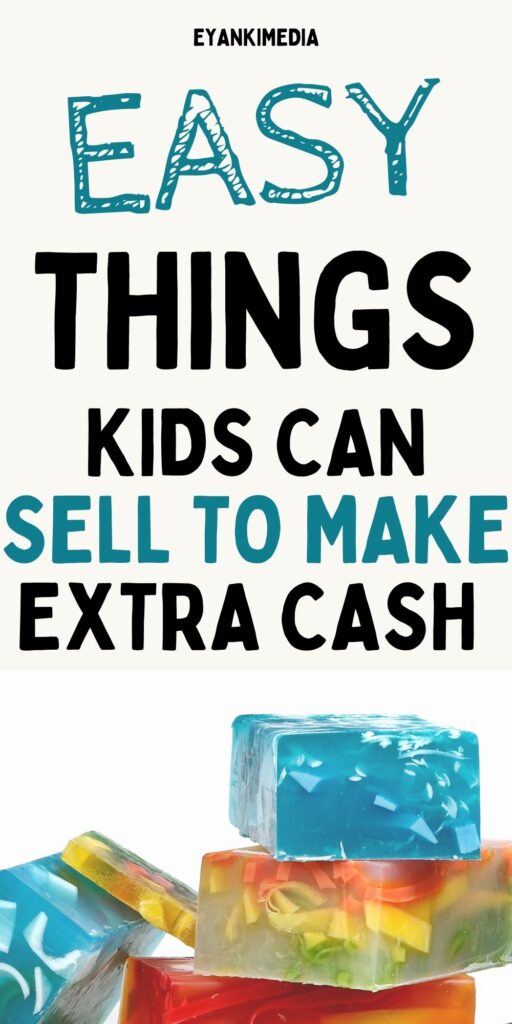 How do I start selling my crafts? 
If you want to start selling your crafts, you need to choose the right market. You could sell them at local craft fairs or flea markets, set up a stall, or you can also offer some of your handmade crafts online via Etsy.
Things I should take into consideration before deciding on what products to sell:
What are the products that I am good at making?
Who is my ideal customer: an adult or a kid?
Can I make a lot of these products in a short amount of time?
Is this something my ideal customer will want to buy?
How much should I charge for my crafts?
Do I need to purchase special materials or tools to make these crafts?
How will I package them?
How do I market my crafts to people who might be interested in buying them?
Things for kids to make and sell Final Thoughts
I hope you enjoyed this collection of simple crafts for kids to sell and make money with their hobby.
Also, let me know in the comments below what are your favorite crafts to make and sell? Have you made anything to sell or planning to sell?
I would love to hear from you! If you like this post, please do not forget to share it with your friends and family. You can pin it for later on your favorite DIY crafts board to come back later.
Thank you for reading! :)