Have you ever thought that you can make money by selling your hand pictures? Well, you might be surprised to know that many people make more than $1,000 per day just by selling their hand pics for money.
In this blog post, I will show you how to sell hand pictures for extra cash (as a beginner) including:
Where to sell hand pics for money as a photographer?
How to be a hand model?
Best poses for taking hand pics to sell
Tips for selling your hand pic for extra income
You can even try it out without investing any time or money.
You might think that selling hand pictures is not a viable business plan, but many people sell hand pictures for money. Some people make a living by selling pictures of their hands.
If you're interested in learning how to sell your hand pics for cash, keep reading! I'll go over the basics of how to get started and what you can expect from this type of business venture.
Can I make money selling hand pictures?
Yes, you can make money selling hand pics.
There are several ways to turn this into a profitable business. Many people work as hand models and receive lucrative paychecks for their work.
Nina Taylor, one of the UK-based top hand models, entered the industry by chance over 20 years ago and makes over earn £5K a day with her £2 million insured hands.
You could also consider selling stock photos of hands. This can be a more passive form of income, but it's still a viable option.
There are many ways to make money with hand pics, so don't feel limited by this list. If you have an idea that you think can work, give it a try.
You can also sell your pictures online. If you have good photos of your feet, selling feet pictures could be another way to make money.
Wait!!! Do you know our favorite way to make extra money in my free time? Readers love them too!
How to sell hand pictures for money in 2022?
Selling hand pics has become a great side hustle for people who want to make some extra cash. If you have a good camera, have pretty hands, and know how to take pictures, this could be a great way to make money.
I am sure you must be wondering how to sell hand pics for money? Where to start? I am here to give you a basic idea of how to start selling your hand pics and where to sell them. 
You have two ways to sell hand pictures online:
Become a hand model
Become a hand photographer and sell stock images online
1. Become a hand model
A hand model is a person that poses with or without props to express something or show off the features of an item and demonstrate how it works, usually in advertising campaigns and photoshoots.
Selling hand pics can give you your desired luxurious lifestyle if you become a hand model. However, becoming a hand model isn't easy.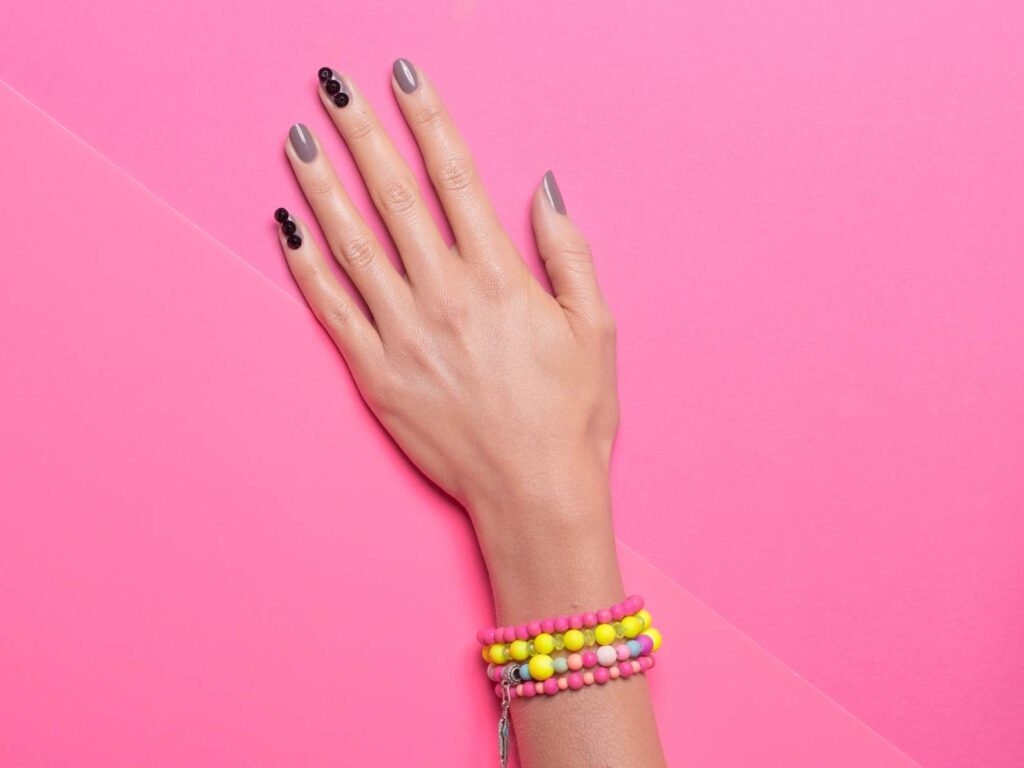 You will need exceptional beautiful hands, confidence, modeling qualifications, and connections at the right place to enter into any modeling agency or photography studio.
Yes! The pay is handsome only if you struggle and make it to a renowned agency. The pay of a hand model is much higher than selling stock images online. As a hand model, you will be working directly with the clients in a photography studio. 
How to become a hand model?
Becoming a hand model can be the best shot you take in life. Hand models are paid handsomely, and the work isn't monotonous or tiring.
All you need to have are beautiful hands, skills, and creativity. There are two ways you can become a hand model:
Become a freelance hand model
Join a modeling or production agency as a hand model
The advantage of becoming a freelance hand model is that you directly deal with clients. You are your boss and enjoy full payment.
You might have to struggle at first getting clients, creating your portfolio, and bagging contracts. However, if you have the talent, you will surely succeed.
However, in the case of the latter option, you don't have to look for new clients every time. At first, you need to hire a photographer and build a good portfolio. Then you will have to apply to several production agencies with your portfolio.
But once you join an agency, you will get ample opportunities. Finding and getting into the top agency is the difficult part in this case.
2. selling Hand pics on stock image Websites
If you're not comfortable with becoming a hand model or don't want to go through the hassle, then there are other ways for you to sell your pics. You can become a contributor to microstock image websites like Shutterstock.
These sites accept pictures of all types: people, animals, landscapes, etc. However, they have a high demand for pictures of hands.
So, if you're looking to make some quick and easy money, selling stock images as a photographer is a great way to do it!
To sell stock hand images online, all you need is the art of photography, beautiful hands to click pictures, and the knowledge of where and how to market.
Also, you need to decide your purpose for selling hand pics. If you are into it for a short time, stock image websites are best for you. However, if you are planning for a long-term or a career in it, building your website is the best option.
Before going into the details of the platforms available to sell stock images, let us see what type of hand pictures sell or are in demand on the stock image websites.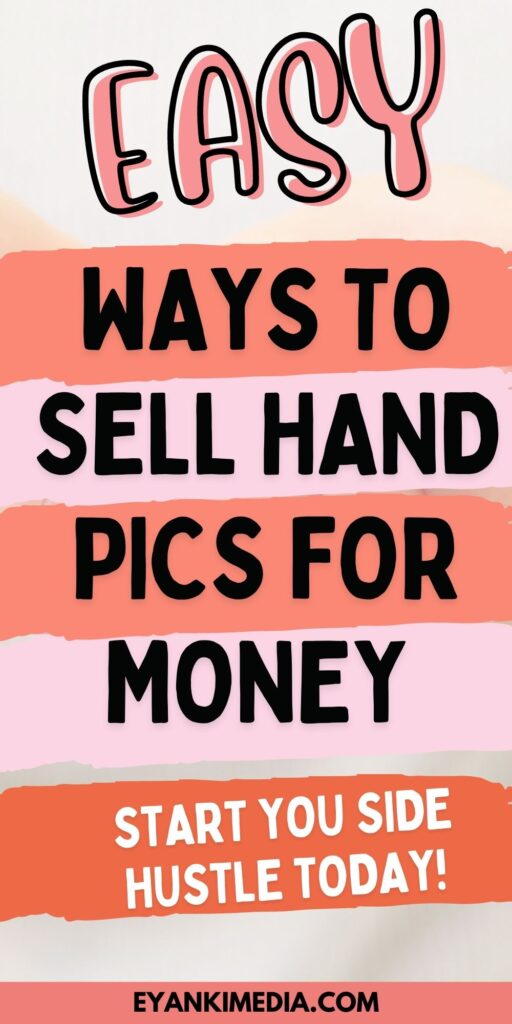 Popular poses to sell hand pics online
If you are looking to sell images online, here are some types of pictures that will be best for your portfolio.
The tricky thing with hand pictures is that you need to focus on the poses. You will have to show your hands in a scenario like working on a laptop, writing notes, holding coffee cups, etc. 
The setting of the hand images should be as such that it's relevant to everyday life. At the same time, the photos should be beautiful and captivating.
To start with your journey of selling hand pics online, here are the most popular hand pic poses:
Hand pictures while doing some work
This is a very popular pose for hand pictures. It shows the hands in action. This type of hand photo usually sells well to clients who are looking for stock images for advertising or marketing campaigns.
Hands pictures working on a laptop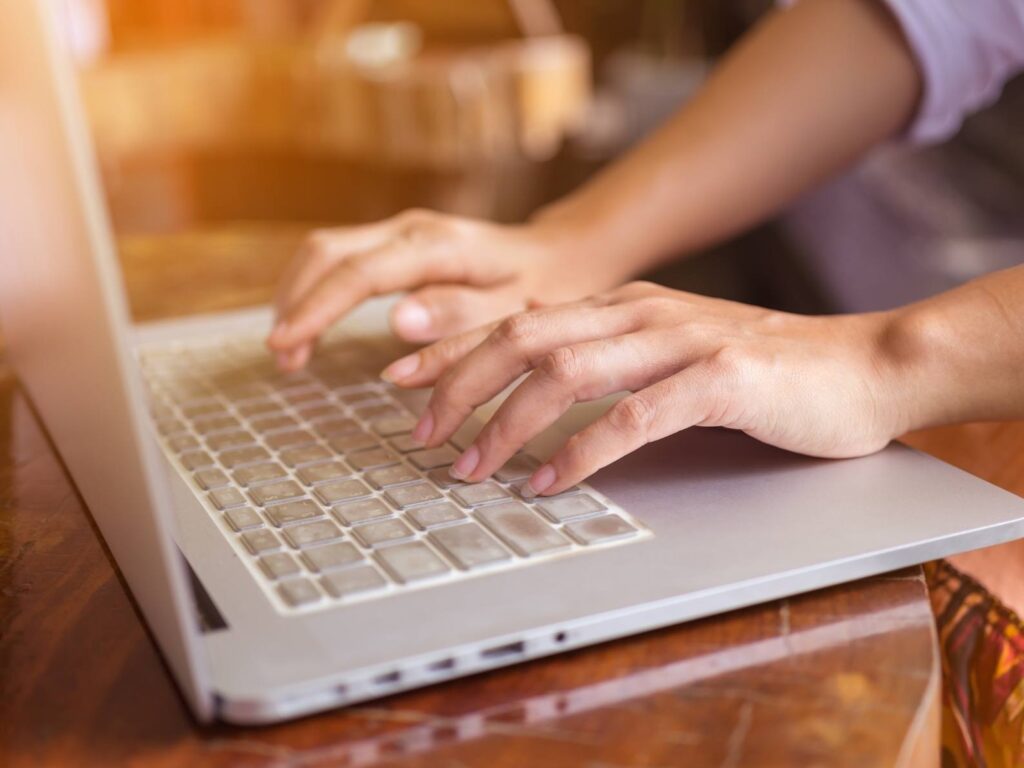 Hand images using sanitizer or other beauty products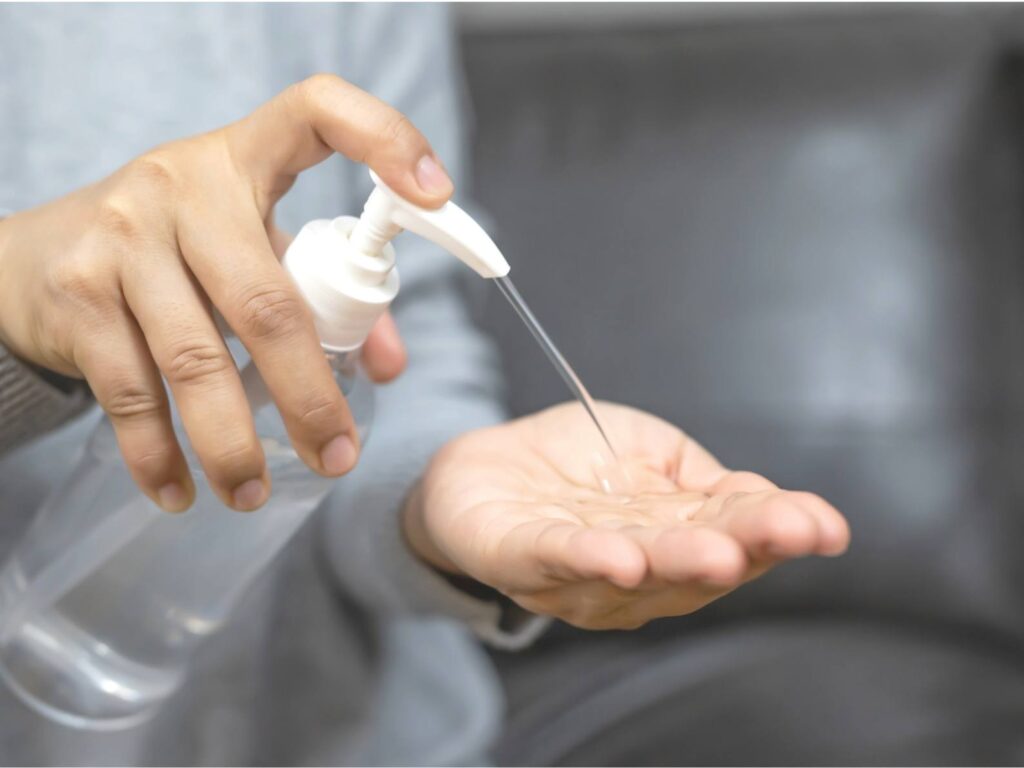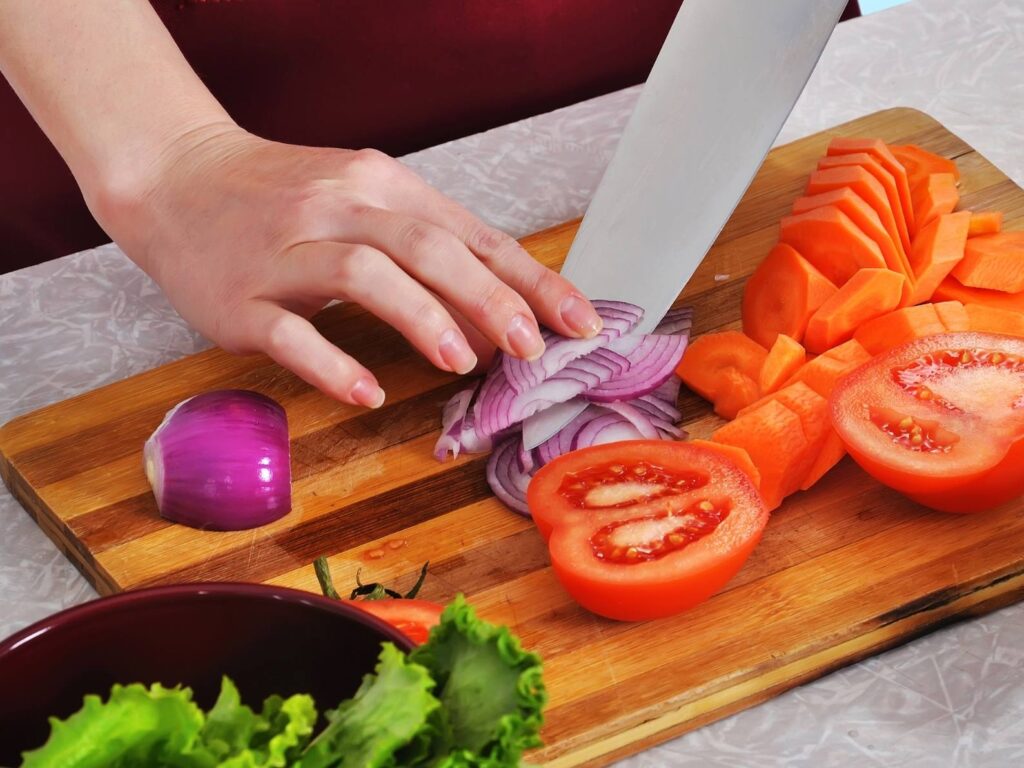 Hand pictures writing notes
Hand pictures having food
Washing hands 
Hand pictures touching raindrops 
Pictures of hand while driving
Hand pictures with objects
Objects could be anything from a book to a flower or a jewelry item on sale. These pictures are popular because they are for many different kinds of projects.
Hand images holding a cup of coffee/tea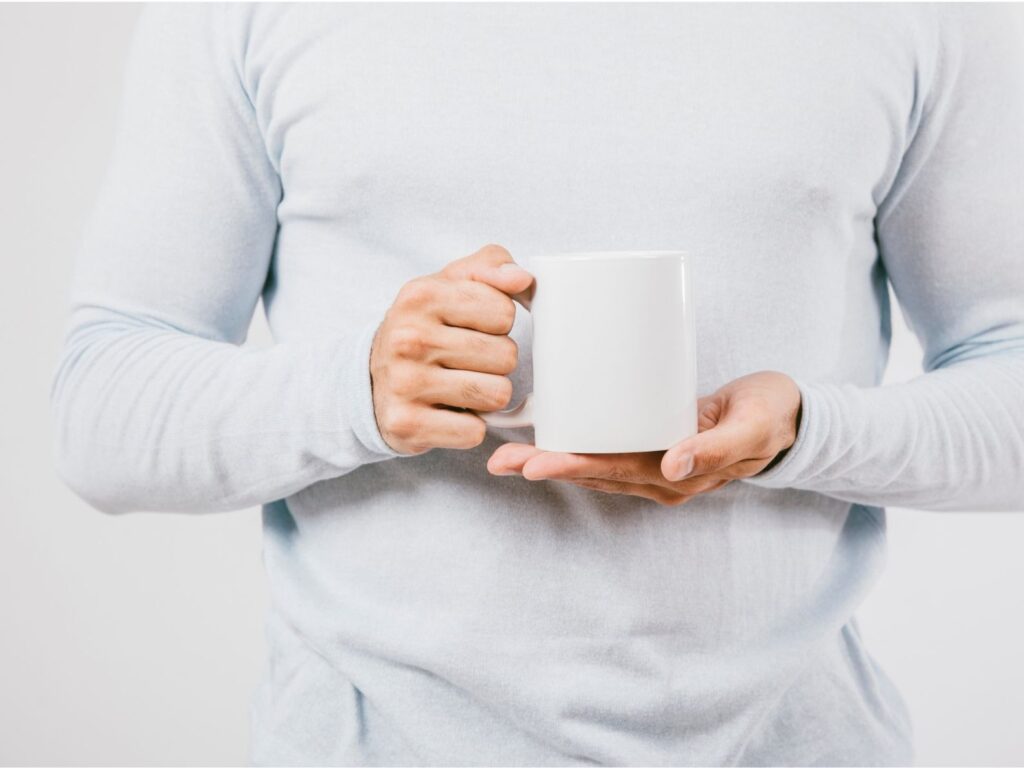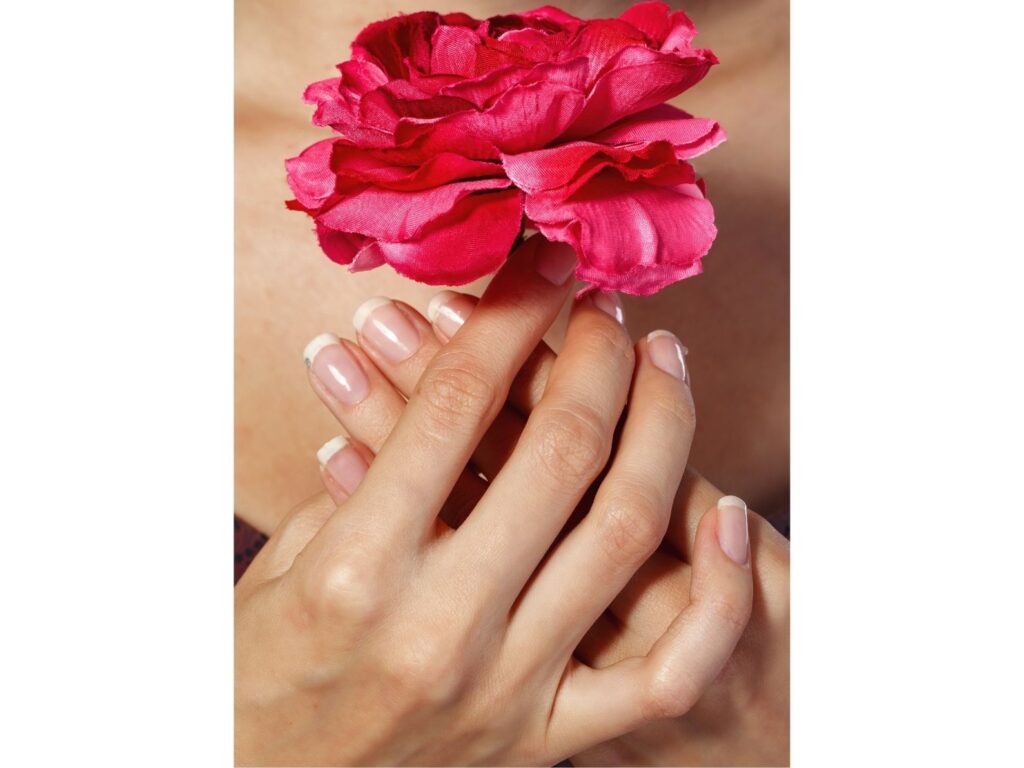 Hand pictures with beautiful rings or jewelry items
Hand pictures making some signs or gestures
This type of image is usually used for social media posts or advertising. It can be very catchy and interesting to look at.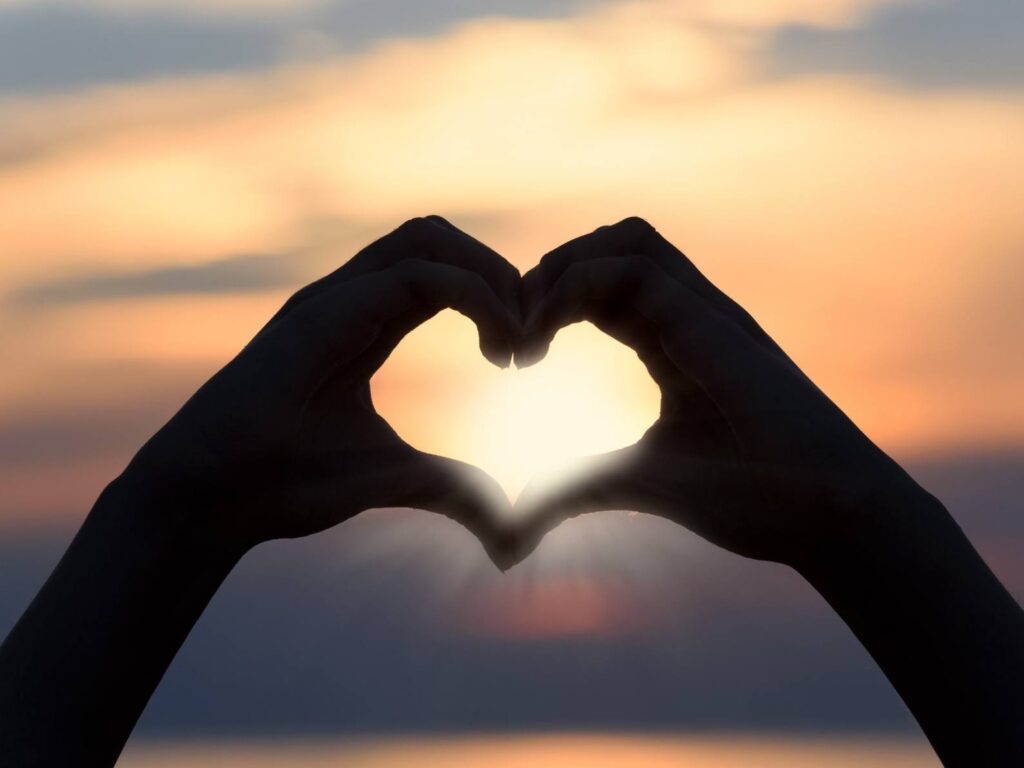 Pictures of hands praying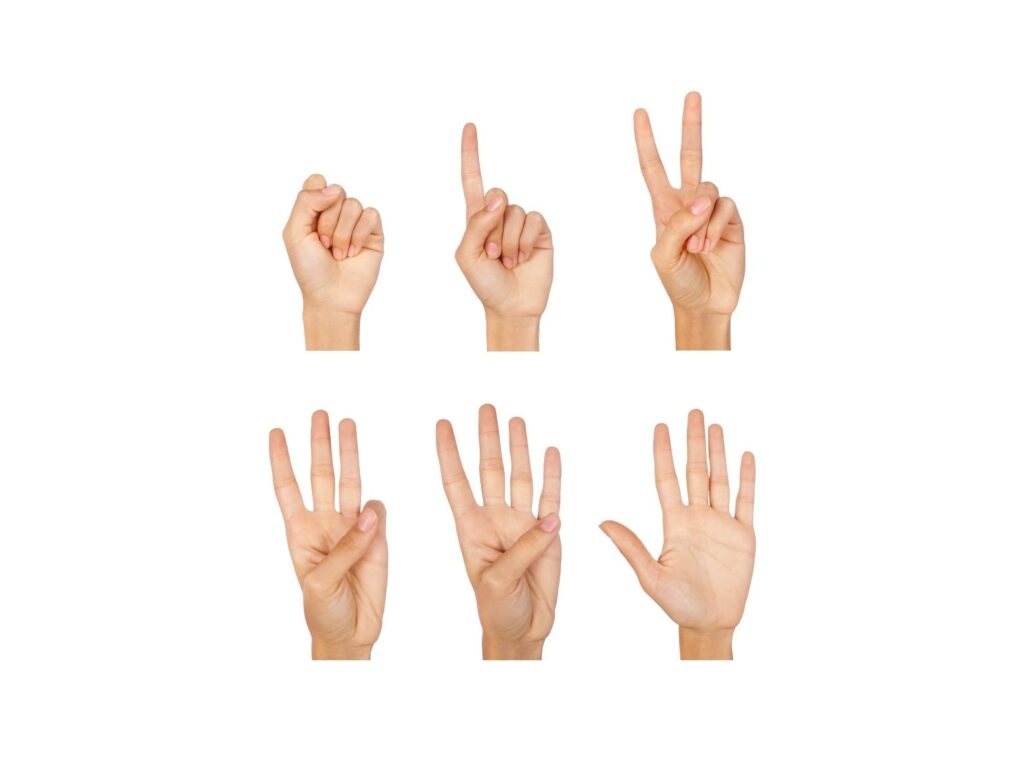 Pictures of lovers holding hands
Hand pictures touching raindrops 
These hand pictures are in demand as they are relevant to our daily life. When selling stock hand images, you will have to target for poses that can be used anywhere. Moreover, try poses and pictures with which people can connect to.
Hand pics with baby hands
These pics are great for parenting articles, websites, or baby products.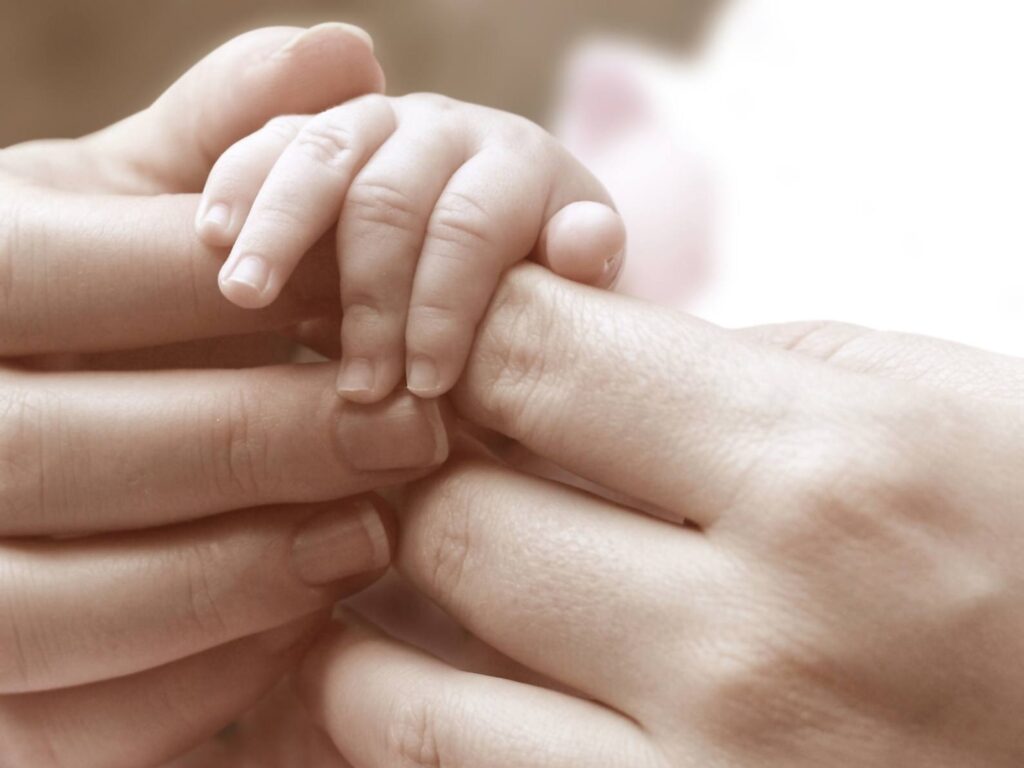 It is because stock images are used in all forms of digital content that interact with people every day.
Where to sell hand pics online?
There are several good ways to sell hand pics online. The most popular ways are
Sell on stock photo websites
Sell on stock photo apps
Sell on your own website
Sell on E-commerce marketplaces
Sell via photo gallery websites
Sell via social media platforms
1. sell hand pics online on stock photography websites
The most popular way to sell your hand pictures is to sign up with a stock photography website. You must have heard about websites like Alamy, Shutterstock, stock, and others.
Stock images can be used for different digital content like articles, blogs, social media posts, e-books, and websites.
These websites act as a middleman between you and the client. They will take a commission on each sale, but it's usually worth it because they have a large customer base and reach.
Most of the websites sell stock images of diverse niches. Even professional photographers put up their mesmerizing photos to sell as stock images.
All of these websites have different guidelines and criteria for accepting images. It's important to read through these guidelines before submitting your work so that you don't waste your time and effort.
Selling hand pics online as stock images can make you a good career and passive money. But first, you need to choose which platform suits you the best to sell hand pics online.
Below are the websites to sell your hand pics online
Alamy
Alamy is a popular website to sell stock photographs. They have different commission structures based on the tier you are enrolled. As a platinum member, you can get up to 50% of the commission on exclusive photos. 
If you are a photography student, you must check its amazing 100% student scheme. In the Alamy student contributor scheme, you will get 100% of your image sales prices for two years. It is a superb opportunity for student photographers who want to sell hand pics part-time.
Getty Images
It is a renowned website for its high-quality images and premium prices. On Getty Images's website, you can get the highest bidders for your hand pics. Contributors get a royalty for each license sold to a customer, which is a proportion of the price paid by the client.
Getty can be your way to establish yourself as a professional stock photographer. However, the submission process is very tedious, and you need to be approved by their team before you start selling hand pics.
Shutterstock
When talking about stock images, you can't miss Shutterstock. Shutterstock is one of the most popular websites when it comes to selling hand pics online. They are known for their simple submission process and quick approvals.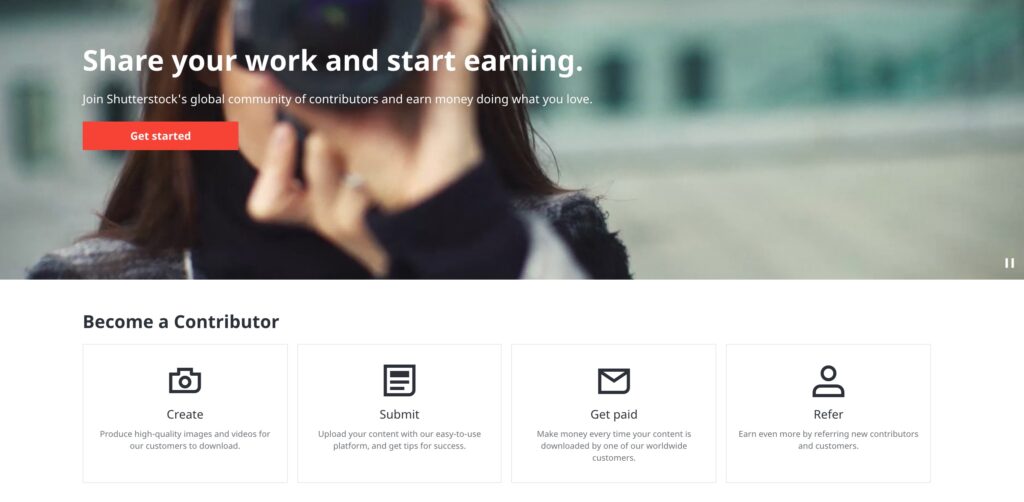 On Shutterstock, you can get up to 40% commission whenever someone downloads your photo.
One benefit is that a single photo can earn you a good amount depending on the number of times it has been downloaded.
The commission scheme is based on the number of licenses you sell every year:
Up to 100 licenses: 15%
101 to 250 licenses: 20%
251 to 500 licenses: 25%
501 to 2,500 licenses: 30%
2,501 to 25,000 licenses: 35%
More than 25,000 licenses: 40%
Stocksy
If you are into hand stock photography for a career, Stocksy is the one platform for you. Here, you can sell hand pics online under 1005 exclusive agreements. The pics sold here cannot be sold to others or anywhere else.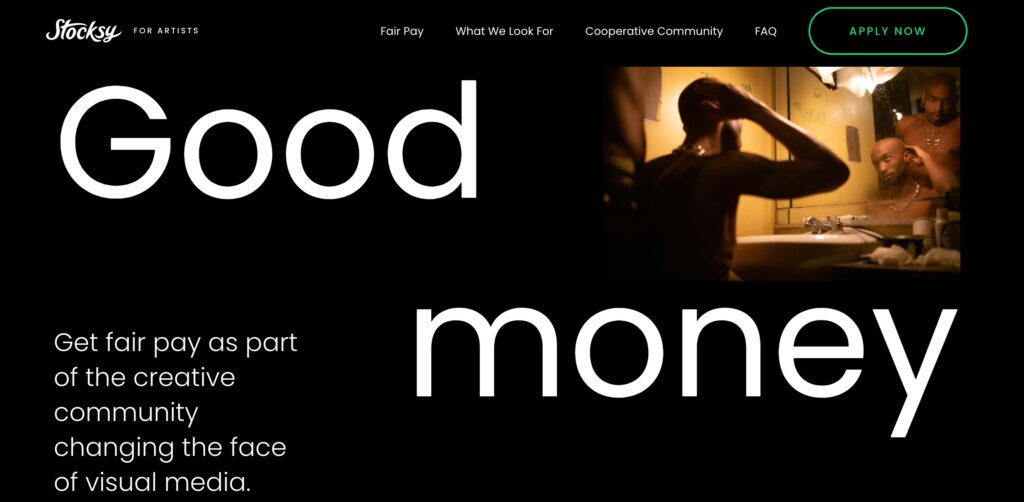 People get paid as much as flat 50% royalty on traditional licenses. The amazing thing is that on Stocksy's extended license, you will get a 70% commission cut on any sale. That's huge. Right?
Other stock photo sites to sell hand pics online are:
Dreamstime
iStockPhoto
Picfair
Twenty20
Blurb
Adobe Stock contributor
Fotolia (Now Adobe)
2. top photo apps to sell hand pics online
You can sell hand pics on photo apps as well. Here are some of the top photo selling side hustle apps to earn good money from your hand pictures.
500 PX Prime
500Px Prime has a customer base of 1 million. You can sell your images to big corporations and agencies.
What we liked about this website is its high commission scheme for photographers. You will get straight 60% royalty on your pictures.
Foap
Foap is one such photo platform that both pro photographers and newbies can use. It is a renowned destination among top brands these days and a side-hustle apps for creative people.
They look for unique and creative photos for their brand promotions, social media, and other campaigns.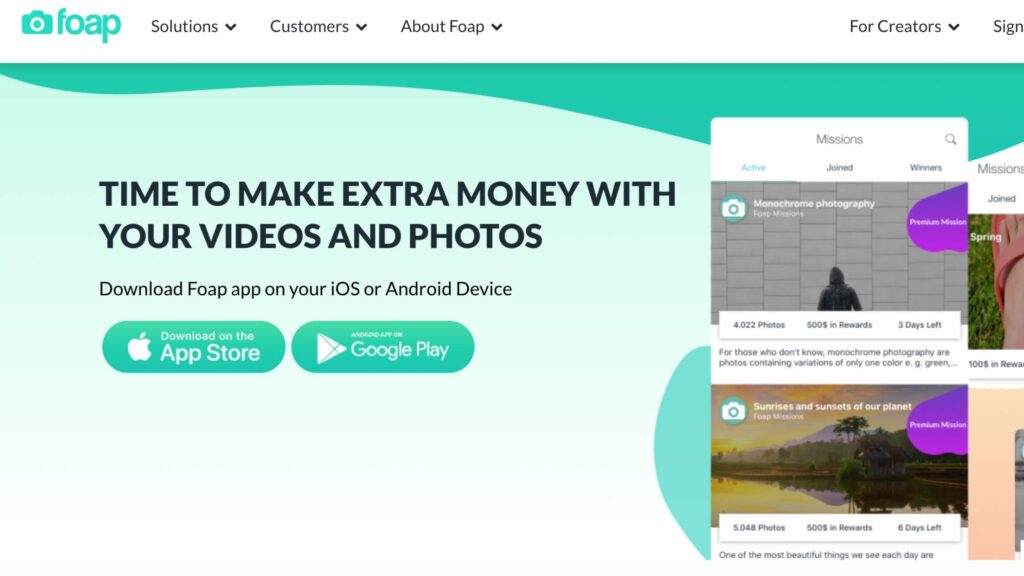 You will get the opportunity to showcase your photo to big corporations and clients.
You can register using Facebook or Gmail id. To sell on Foap, your photo must qualify their specifications like the pixel should be 1280 x 960.
Moreover, each photo sells for $10, out of which you get a 50% cut. However, if you participate in Brand Missions, you can earn the entire reward amount.
Missions are posted by brands with their photo requirement. If you participate in such missions and win them, you will receive the entire amount.
Snap Wise
Snapwire is one of the best photo apps to sell your hand photos. Here you will get a 50% price at which the picture is sold. However, if you sell your hand pic through requests or in-app challenge features, you will get a 70% commission.
Snapwire has a huge base of photo buyer and seller communities. You can choose your photo category and upload it on the app to start selling.
The seller also receives a staging batch. As you sell photos, your stage increases, and you will earn recognition on the platform. As a result, you will start to get direct orders and requests from clients and brands on the app.
Agora Images
If you don't like commissions, go for the Agora Images app.
Agora is one of the best photo apps as it has no membership and no commission features. It is a free platform, and you earn based on your photography level.
You will receive ratings based on your level and the photos sold. The higher the ratings, the better chances of selling high-paying hand pics. Moreover, you can sell the same picture multiple times to different brands or people.
What are other ways to sell hand pics online?
Besides stock photo sites, there are several other ways to sell your hand pictures. Here are some of the good alternatives for you to consider:
3. Building your website
If you are into selling hand pics for a longer time or planning to make your career out of it, go for building your website.
Building a website is like creating your brand. It gives you recognition and opens the window to establish a brand in the market.
That is why professional photographers opt for building a website and selling photos on it. Moreover, you will get the advantage of 100% commission on the sold images.
Here are some of the benefits of selling hand pics through your website:
100% commissions
Direct dealing with clients
Can take up customizable orders
Record and show customer feedback
Build a valid portfolio
However, building your website and marketing is a time taking process. But if you have the photography and marketing skills, eventually, you will set up a successful hand photography brand.
4. Set up an online store/ Sell on Ecommerce platforms
Another option for you is to build your online store on E-commerce websites or marketplaces like Etsy, Fiverr, or other freelancing websites. You can set up a custom gig on-demand or sell pics you have already clicked. 
These websites charge a percentage of commission on the sales you make. To start, create a seller profile, set up your shop, upload hands pics and set a price. 
5. Set up photo gallery websites 
If you have a good number of photos, then it is advisable to set up your photo gallery website. You can list all the pictures on this site and earn handsome money from them.
You need to design an attractive, user-friendly platform that will help clients find their desired images easily.
There are many free and paid options for this task including, Zenfolio, Photoshelter, or Smugmug. 
These have many customizable features with a lot of templates to choose from. You can also set your prices on these gallery websites.
6. Sell via social media platforms
You can also sell hand pics on social media platforms like Instagram, Facebook, and Twitter. All you need is a strong following on these platforms.
For this, you will need to create interesting posts with catchy captions that will urge people to buy your pictures. Many pro photographers use this strategy to sell their photos directly to the client.
So, if you want to make a living from your hand pics, you must promote and sell them in different ways.
And don't forget to use hashtags. They make it easier for people to find your work. It will help you increase your reach, and work demand and ultimately lead to an increase in sales.
How much money can you make with this side hustle?
There is no one fixed amount that you can expect to earn through this sell hand pictures side hustle. Your earnings largely depend on your creativity, skills, and talent. 
However, if you are a beginner, you can start by charging $50-$100 for each picture. Once you gain more experience and build a good portfolio, you can increase your rates.
Some professional hand models charge as much as $2000 for a single picture. So, there is definitely potential to make good money through this side hustle.
Can men also sell hand pics as hand models?
Yes, if you are a man, you can sell your hand pictures too. Although it's not as popular or common for men to do so, there are many male hand models out there who have made great money through their hands.
After all, who will shoot for high-end watches or electronic gadgets? You can still achieve the same level of success if you have good-looking and well-manicured hands that are marketable.
So, go ahead and give it a try! As they say, "nothing ventured, nothing gained." So start your hand modeling journey today and see where it takes you.
Just like women, you will need to have great pictures and a good portfolio to attract buyers. You can also start a social media account specifically for hand pics to connect with potential customers.
Some tips to get started:
Figure out what type of hand pictures people want to buy.
Find an angle for your hand pictures that will make them unique and desirable to customers. Think about what makes your hands unique and special. If you have tattoos or accessories, use these as inspiration for your shots.
Start a social media account specifically for hand pics. It is a great way to get the word out there and connect with potential buyers.
Make sure to take high-quality pictures of your hands.
Consider adding a watermark, text overlay with contact information, or both. It makes it easier for customers to find you and contact you about purchasing hand pics.
If you are a hand model, take care of your hands.
Final thoughts on making money by selling hand pics
Selling hand pictures for money can be a great way to make a living. There are many ways to go about it, and you should research which option is best for you.
With the right tools, you can easily make a living from your passion for hand photography.
If you are looking for a more sustainable way to make extra money, I would recommend looking at side hustles like Doordash or jobs like proofreading.
And don't forget to pin it!