Polymer clay is a popular crafting medium that has been around for a long time. It is because polymer clay is so versatile that there are endless possibilities when it comes to what you can create with it.
If you ever thought about making money from your polymer clay hobby, then here are a few  polymer clay ideas to sell for extra money.
This blog post includes many creative polymer clay crafts that you can sell (or give as gifts), as well as some tips on how to get started.
If you are new to polymer clay, here are a few reasons why selling polymer clay crafts can be a good idea
Polymer clay is very easy to work with. It can be molded and shaped into just about anything you can imagine.
Polymer clay does not require any expensive tools or equipment. All you need is a clay blade, cutters of different shapes, some baking parchment, and an oven.
Polymer clay can be baked in the oven to harden it. Make sure to follow the instructions on the packaging carefully, as different brands of polymer clay have different baking temperatures and times.
Polymer clay items dry quickly, so you can make a lot of them in a short amount of time. This will allow you to have an inventory quickly.
Now let's take a look at some of the best polymer clay crafts to sell to make money with your craft business.
This website contains affiliate links which means we may earn commissions if you purchase through them (no extra cost to you). You can read our policies here.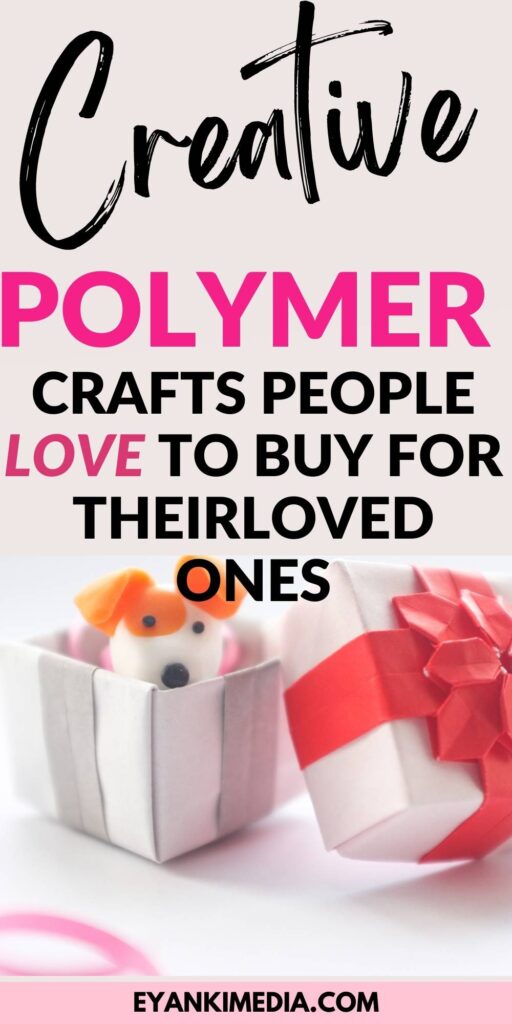 Can I make money with polymer clay?
Polymer clay has a lot of potential and has become more popular due to its availability and affordability. Not only it is cheap, it is very lightweight to ship raw materials and its creations.
The demand for polymer clay is also driven by its flexibility to be molded into a variety of shapes and colors, with the added benefit of being durable and lightweight after baking.
It means that there are many possibilities for creative expression with this medium. Crafters of all ages love creating unique handcrafted items from polymer clay that is so easy to mold and shape.
Polymer clay serves as an excellent raw material for creating affordable yet attractive handmade crafts and imitation jewelry that can be sold either online or in local markets.
And not to mention, in addition to providing several practical applications, polymer clay can also help with creativity and other basic abilities. That's why polymer clays brands are coming up with tested and non-toxic products that are ideal for all age groups.
The best part is you can bake in a home oven, so you don't need special equipment. So yes, the polymer clay business is a great way to make money from home and can be very profitable.
How to start a profitable polymer clay business?
Starting a polymer clay business can be very exciting, but it is necessary to do your research to make sure you are successful in the future. Here are a few tips on how to get started:
Choose the right raw products
Polymer clay is a very versatile medium, and there are many different types of polymer clays you can find. Each brand has its specific features and curing time, so it is important to find the one that works best for your product.
Some soft brands like Sculpey III can be ideal for beginners and kids but can get brittle with time.
If you are making polymer clay products to sell, try to stick with the more durable brands like Premo Sculpey, Sculpey Souffle, or Kato.
The softer clays can be great if you want to add detail, but they will break down faster than the hard ones, so make sure you test them out first before selling your handmade products.
Create prototypes
Make prototypes with different materials to test them out and make any necessary adjustments before investing time or money into a product concept.
Choose a Niche
 Polymer clay is versatile, and there are so many things you can make with it. Instead of trying to sell all kinds of polymer clay products, try to find a niche market that you can serve. You want to find something unique so you stand out from other artists who may sell similar items on Etsy or elsewhere online.
Have a business plan
A business plan is essential for any new business and will help you stay on track. Make sure to include information on your target market, product ideas, product pricing, marketing strategies, and more.
Market your Polymer clay creations
Social media is a great way to market your products and can be a cost-effective way to reach new customers. You've probably noticed that Instagram and Tik tok are two of the most popular platforms these days.
You can follow popular polymer clay craft sellers in your niche; see how they are promoting their content and interacting with their followers.
Good Pictures
This should come without saying. Make sure you include clear photos of your products against a neutral or white background. Take care of the lighting, focus, and composition.
That's why I recommend buying a good photo-box like this.
Pricing and time factor
Earlier, we discussed that polymer clay jewelry items are so popular because they are affordable, and people can buy them without spending too much money. Polymer clay is relatively cheap, and you can make a lot of items with little outlay for materials.
It means you can sell your products for a modest price (and still make a profit), but you need to make sure that the money you get for your polymer craft creation reflects the time and effort you put into it. Look for what brings in more money in less time and focus on that.
It is crucial to price your items fairly, so you can make a profit but remain competitive in the market.
Polymer clay tools quick list
Now that we have covered some basics, let's take a look at some of the best polymer clay crafts to sell.
Polymer Clay Craft Ideas To Sell In 2022
Here are some DIY creations you can make with polymer clay to sell or gift to someone.
Polymer Clay Earrings
Polymer clay earrings are popular handmade products to sell on Etsy and can be a great way to start your polymer clay business.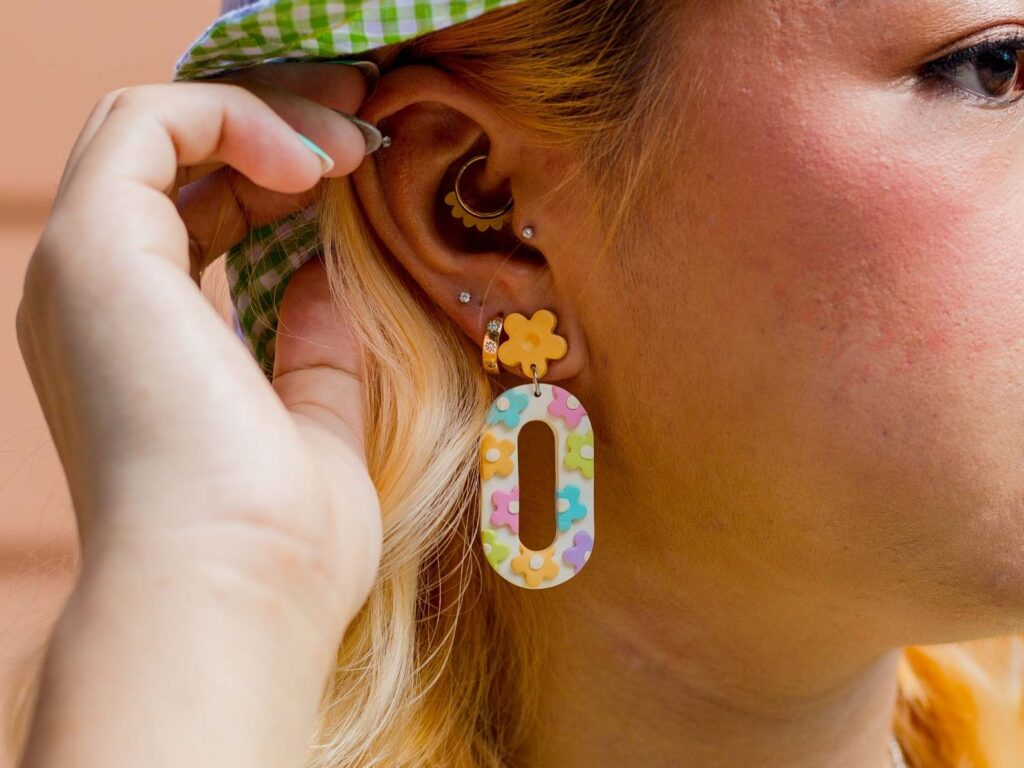 From floral clay earrings to statement rainbows, there are many so many gorgeous designs that you can create, so you are sure to find something that will appeal to your target market.
Though you can sell polymer clay earrings all year, seasonal designs such as Christmas or Valentine's Day earrings (like these), do well too.
Polymer Clay Beads
One of the most popular and easy polymer clay project ideas is to make beads.
Beads are a great polymer clay item to sell, as they can be used for a variety of purposes, such as jewelry, home decor, ornaments, and other polymer clay items.
Bead Necklace
This is another great project for beginners that sell well. They are quick and easy to make, and you can customize them any way you want.
Polymer Clay Pendant
 Just like beads, pendants are beginners friendly polymer craft to make. You can use polymer clay to make any shape or design you want and then add a bail or chain.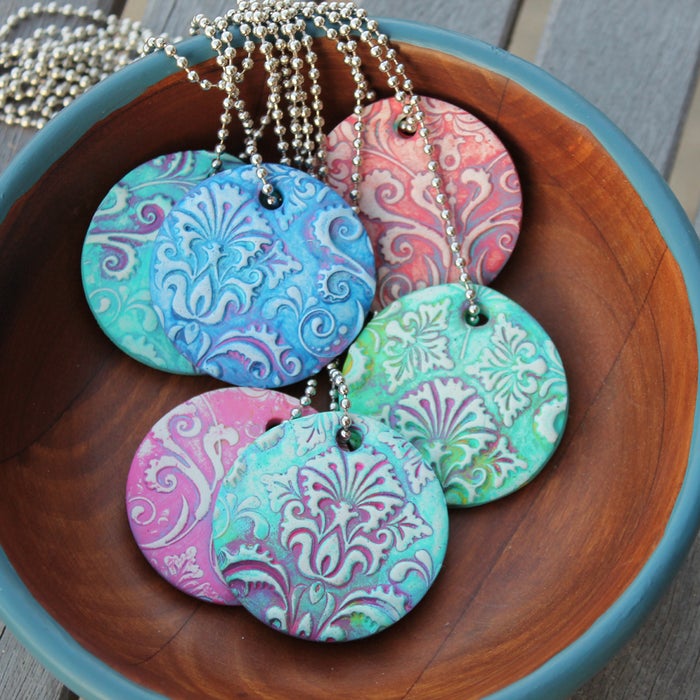 Pendants are a great option for people looking for unique, handmade minimalist style jewelry to wear.
Related reading: Things that are easy to make and sell for profit
Polymer Clay Bracelet
Polymer clay bracelets are a great, inexpensive item to make and sell. People love to buy these for themselves or to give them as a gift.
Here is a cool and trendy polymer clay bracelet that is currently best seller on Etsy.
Marbled Clay Ring Dish
Handcrafted polymer clay dishes are popular items used for storing jewelry, trinkets, keys, paper clips, hair ties, etc.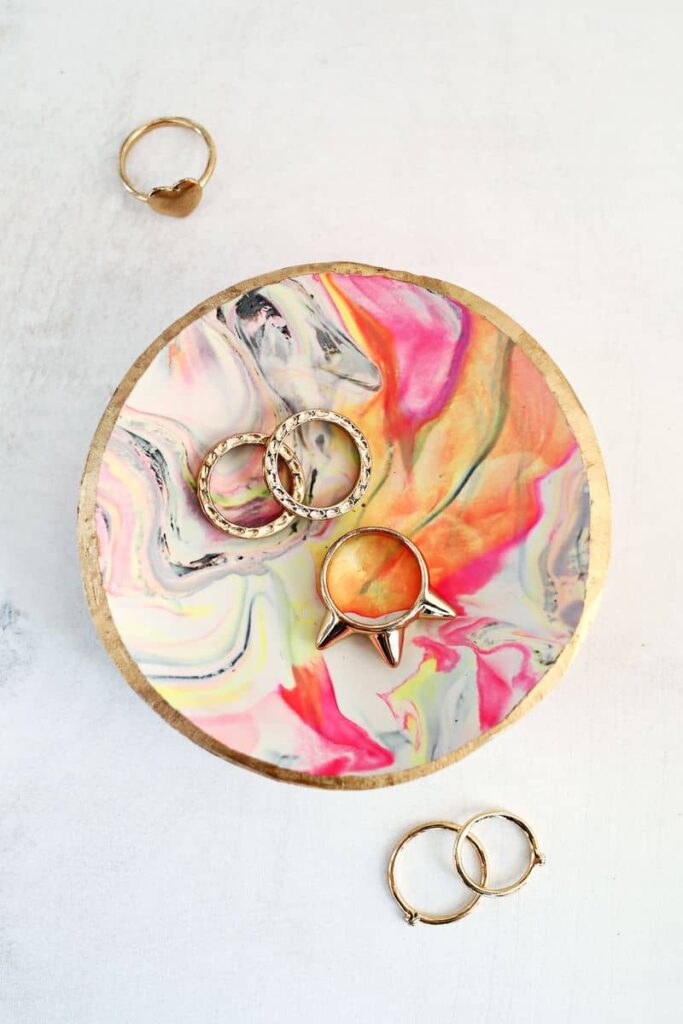 They are simple to make and can be personalized with any design you want. 
Etsy sellers sell these custom-made dishes for around $15-$25 a piece. 
Polymer Clay Buttons
People love buying these because they brighten up any outfit. You can make them in any shape or color you want.
From traditional swirly designs to fun superhero shapes (like this one), these buttons are great sellers on Etsy or other handmade product selling platforms.
Handmade Polymer Clay Pins
Polymer clay pins can be used as a form of self-expression, to show off your love for certain things, or just as a fun accessory.
Unique designs and cute shapes are especially popular, and they make great gifts for friends and family.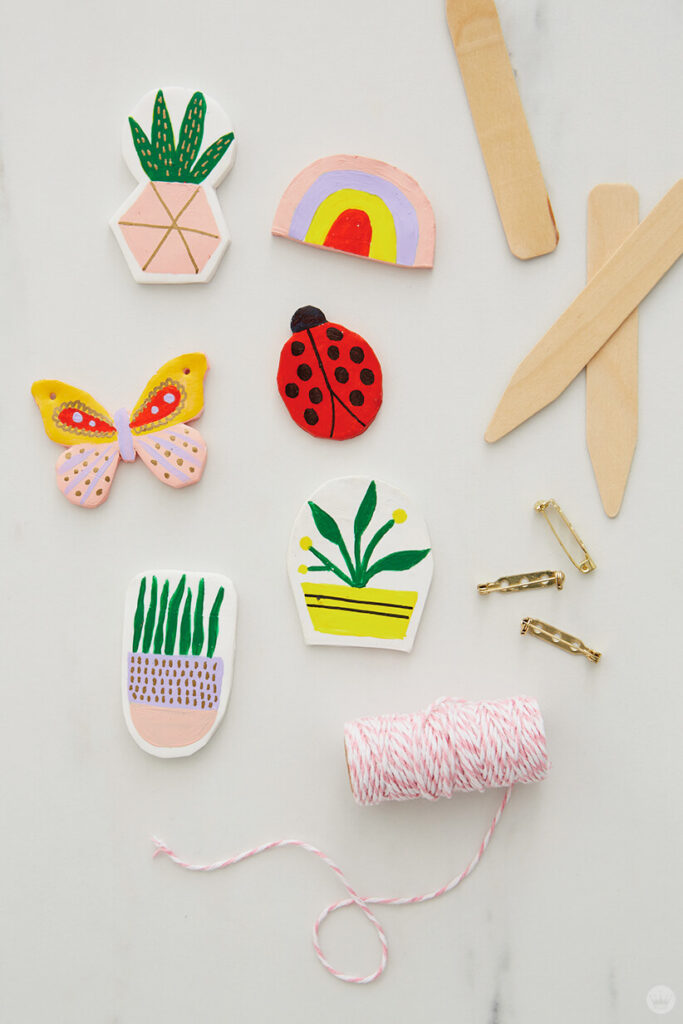 Polymer Clay paperclip bookmarks
Bookmarks are an excellent method to express your enthusiasm for reading. These light clay bookmarks are available in a variety of colors and patterns.
Polymer Clay Christmas Ornaments
Christmas is the best time to use your polymer clay skills and make some beautiful ornaments.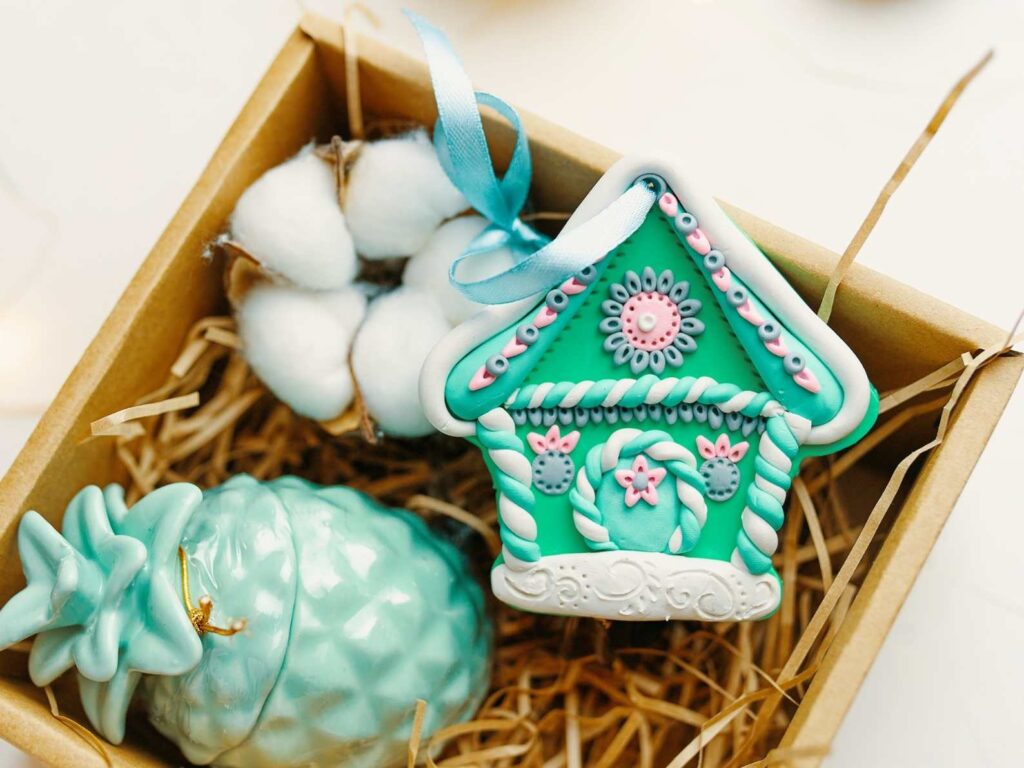 Buyers love buying handmade Christmas ornaments. No doubts, this is a great craft to sell during the holiday season.
Related posts: DIY Christmas crafts to sell
Polymer Clay Keychains
Here's another easy polymer clay project that is perfect for beginners. You can make beautiful keychains that will complement any key.
Look at these adorable marshmallow shape keychains currently selling on Etsy. Aren't these super cute?
Polymer Clay Magnets
These are fun and simple projects that you can create with polymer clay scraps. Make a bunch of these to sell at craft shows or online.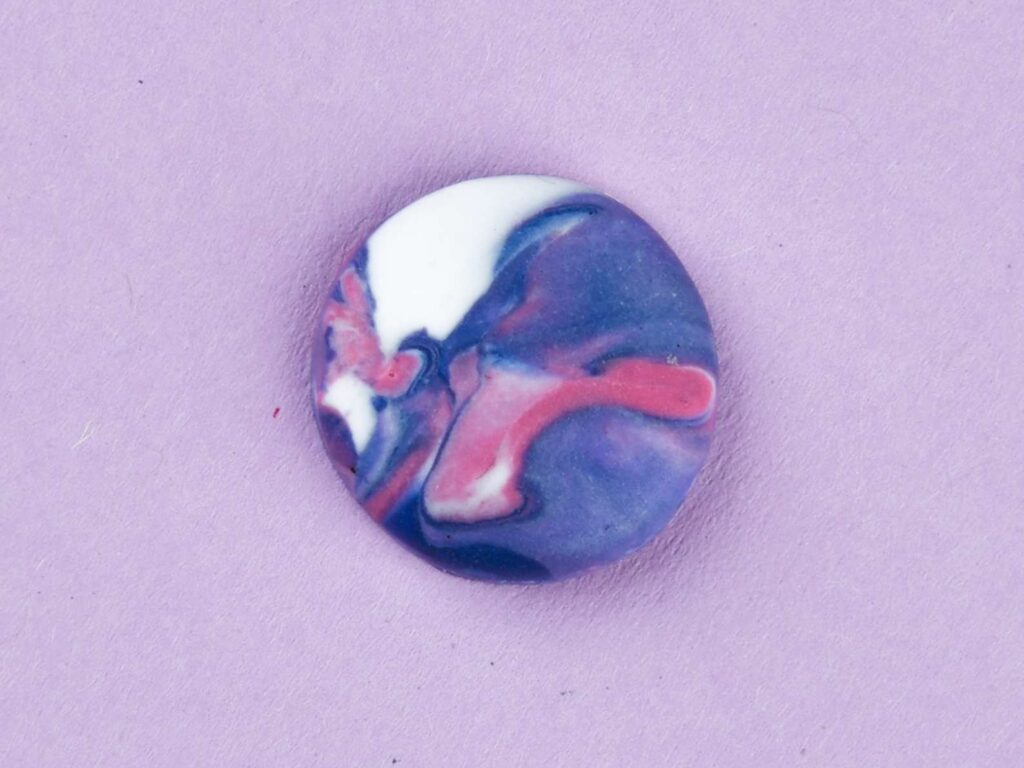 I like this idea of dishwasher clay magnet! Quite unique and one of the best selling polymer clay craft on Etsy too.
Miniatures
As a polymer clay artist, you may want to consider expanding your craft into the world of polymer clay miniatures. This is a great way to add another layer of creativity and artistry to your work, and there is a huge market for them.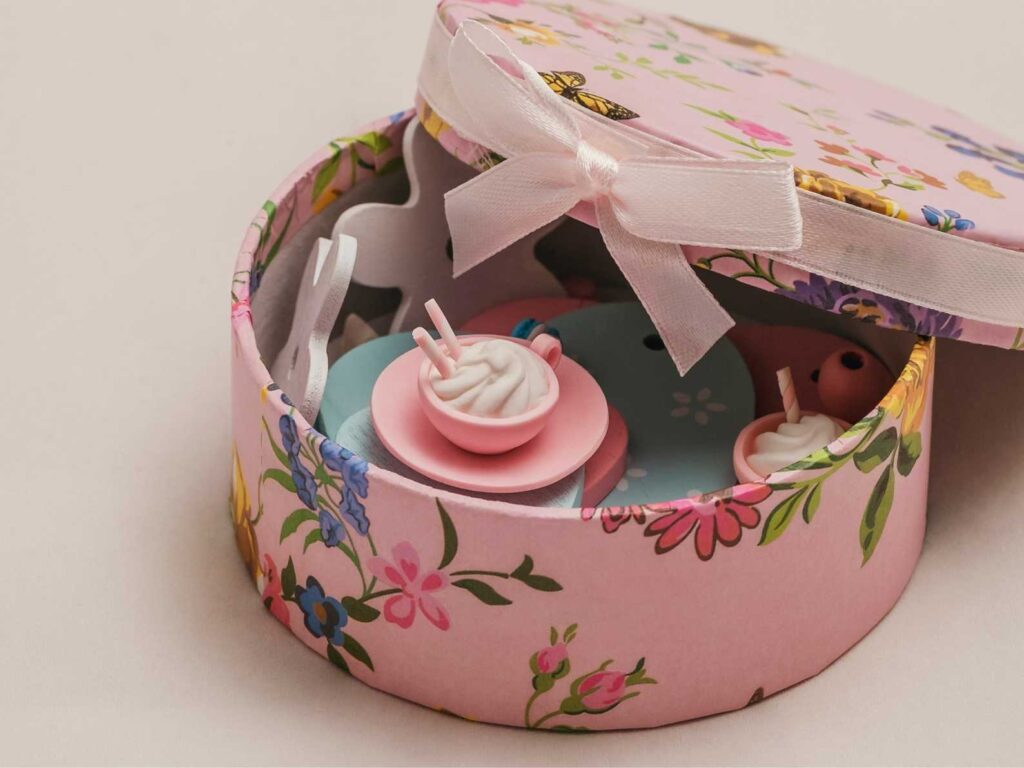 Polymer Clay Charms
Make some cute and fun-shaped charms with colorful polymer clay. They're ideal for giving as favors or returning to friends and family.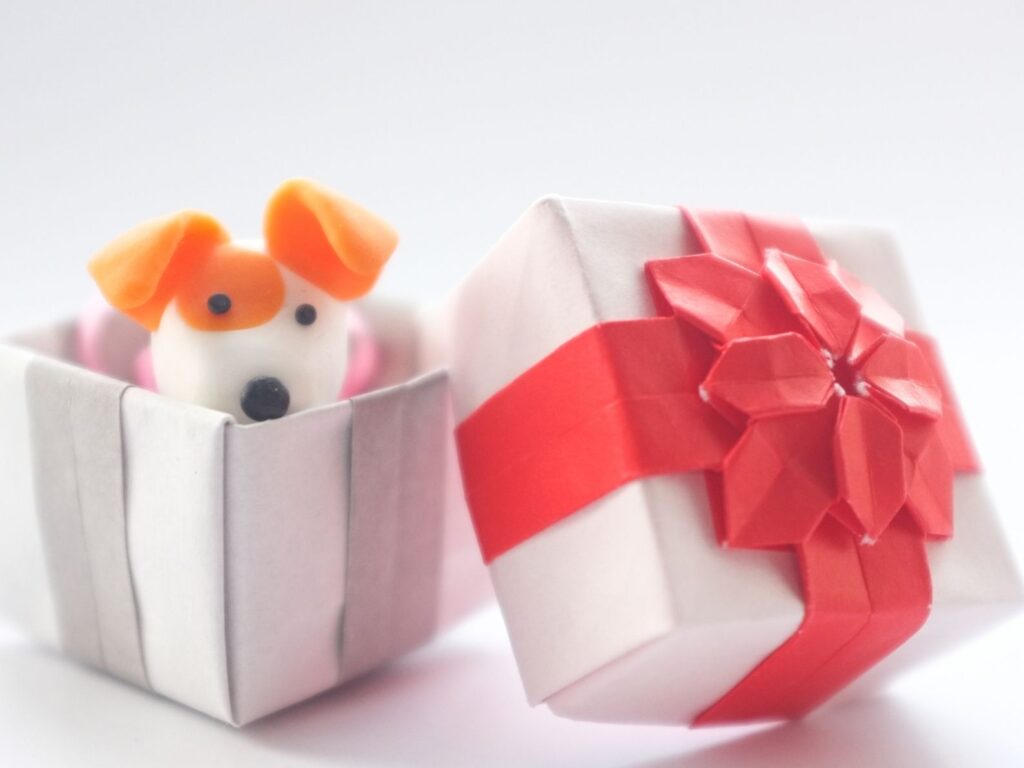 Polymer Clay Miniature pots
Polymer clay miniature succulent pots are a great way to show your creative side, and they make perfect desk buddies, for doll house or fairy gardens.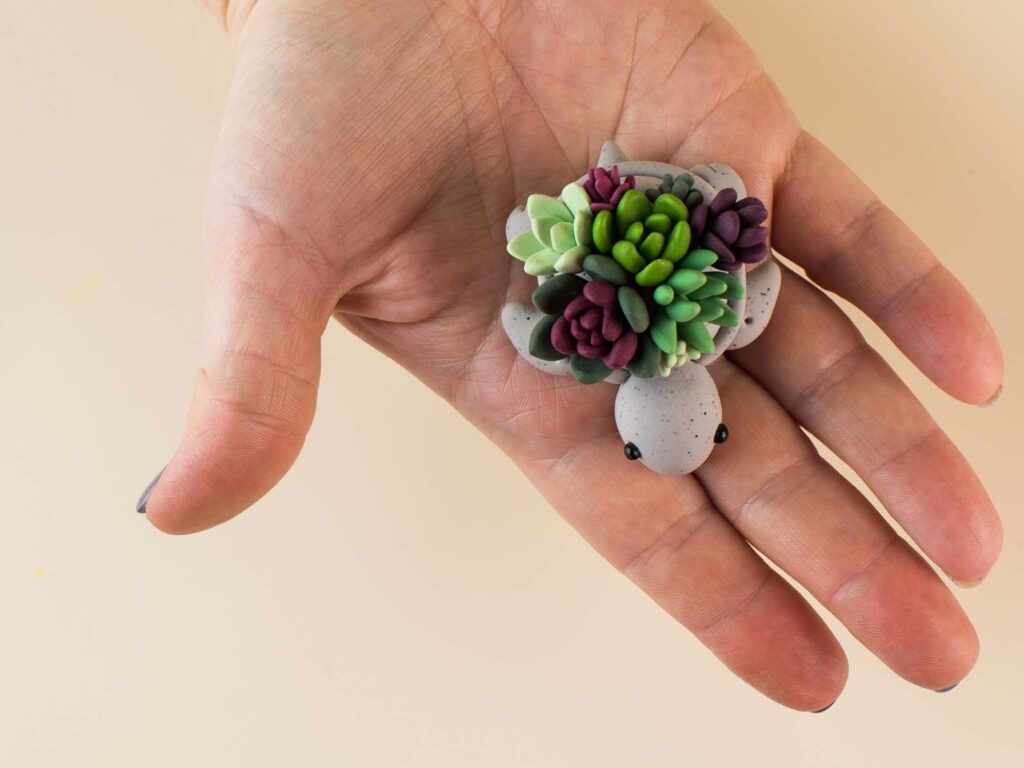 Polymer Clay Hairclips
Here's another clay project that sells well. Use different shapes of cutters to make colorful or minimalist style hair clips.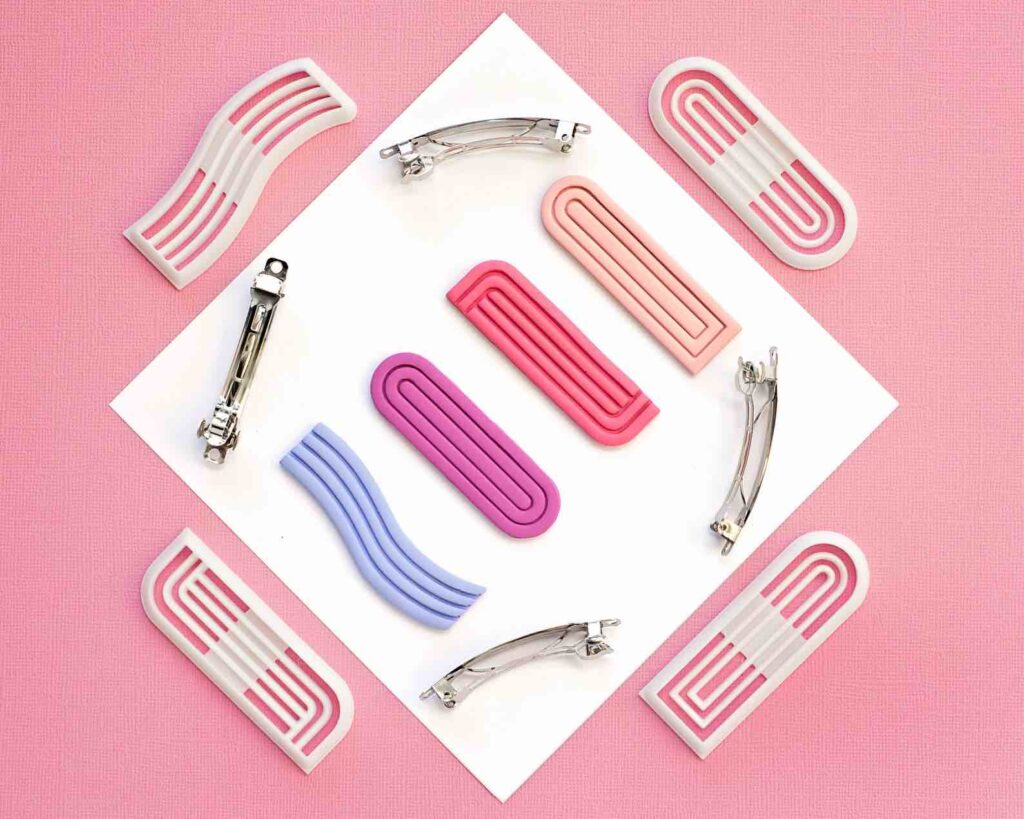 Polymer Clay Ring Towers
Polymer ring towers are a stylish and modern way to store your rings. You can make them in any color or style you want.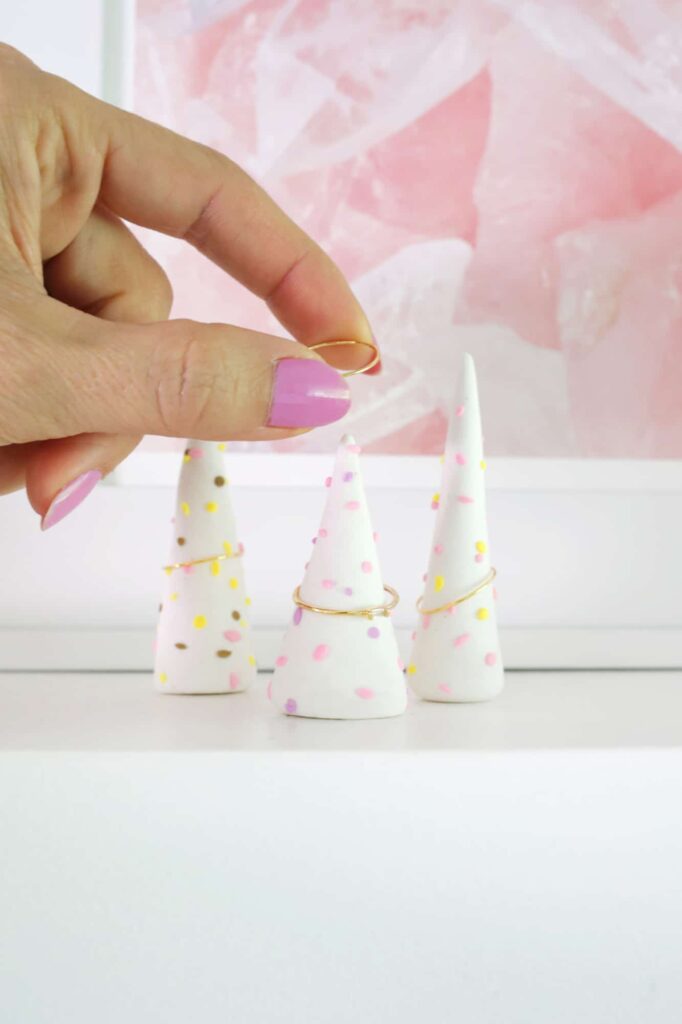 Personalized Name Badge
Custom badge reels are really adorable and provide a distinctive touch to your everyday wardrobe.

You may sell these personalized name badges on Etsy or other handmade selling platforms. Polymer clay allows you to create any design you want, then add name or initials with vinyl (Cricut machine).
Polymer Clay Coasters
This is one of the functional polymer clay craft ideas to sell. You can use polymer clay to make any shape or design you want, and then add a polymer clay sealer to protect them.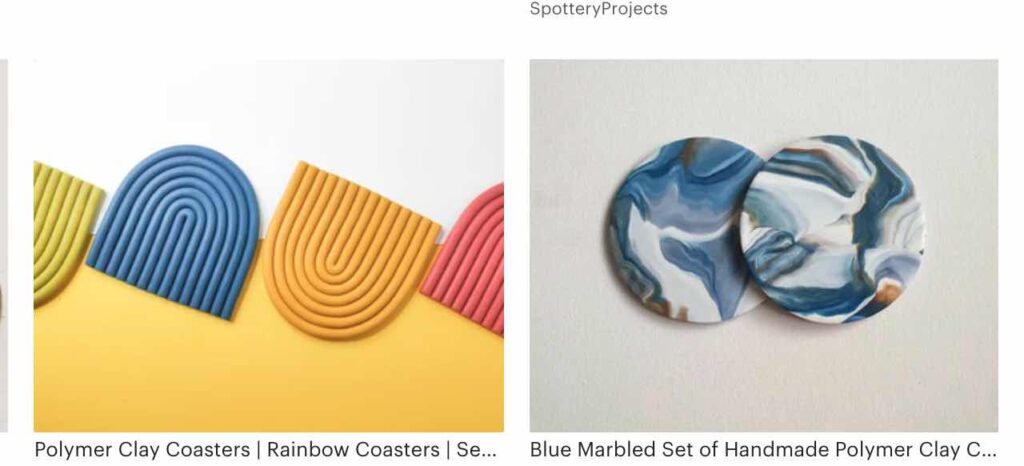 DIY Polymer Clay Kits
You might be surprised to know that you can also sell DIY kits to buyers who want to make their earrings or any other polymer clay craft for themselves.
For example, a DIY earring kit would include all the supplies they need, like polymer clay, earring hooks, and jump rings.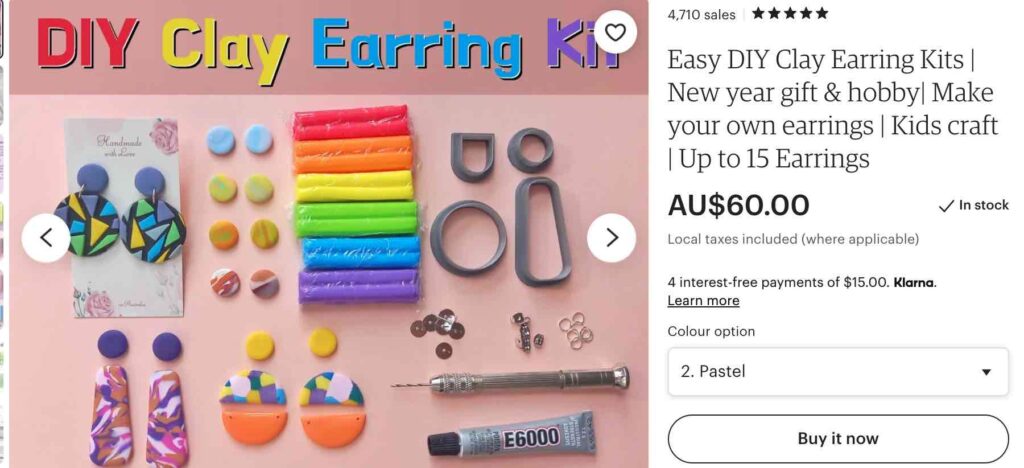 Winding up Polymer Clay Ideas to sell
Polymer clay is a fun medium to work with, and there are lots of creative things you can create with it. Some of the above discussed polymer clay ideas would make great gifts for friends and family.
You can also sell them on Etsy, craft fairs, or other handmade selling platforms. polymer clay crafts are inexpensive to make, and they're easy to customize with any color or design you want. So get creative and have some fun with polymer clay.
Related articles you might be interested in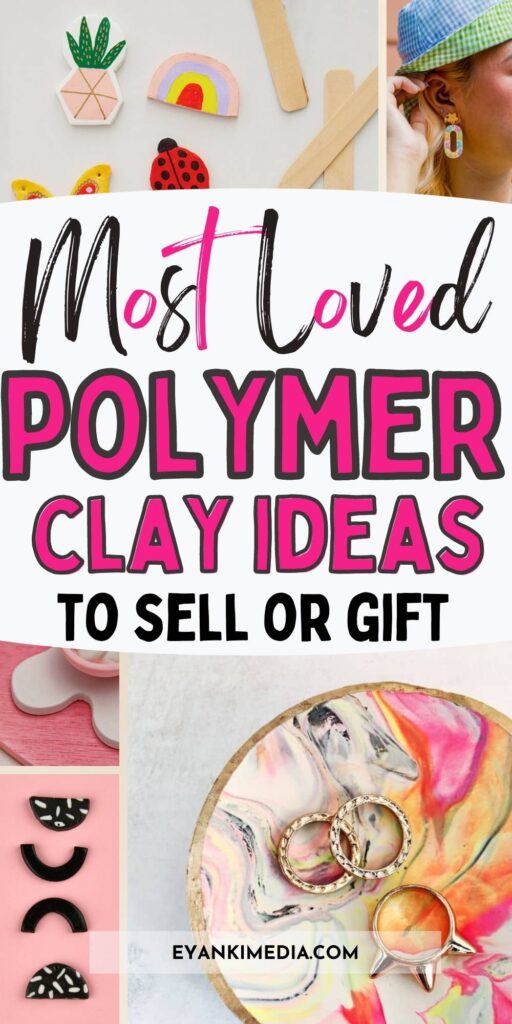 Further Reading