Want to know how to make money from home as a stay at home mom?
It is no secret that mothers of small children are always looking for jobs that can allow them to work from home. Whether this is to supplement their income or just something to keep them busy, there are many stay at home mom jobs for mommies out there. 
When I first started looking for a work-from-home job for myself, I was blown away by the number of available options. But sadly, many of them were scams or were not what they seemed.
Therefore, I created this blog post to share with you the best jobs for stay-at-home moms I found online. These include WELL-PAYING, LEGIT work from home jobs for moms. This list of mommy jobs from home includes both part-time jobs and flexible online jobs that moms can do from their homes while taking care of their little ones.
What are the best jobs for stay at home moms?
Although there are many jobs for moms who want to work from home. These are my favorite and recommended stay at home jobs.
Flexible and easy to start: Proofreader and Virtual assistant
Scalable: Freelancer writer
Highest potential: Blogging, Amazon FBA
This website contains affiliate links which means we may earn commissions if you purchase through them (no extra cost to you). You can read our policies here.
Real online jobs for stay at home moms (No Experience Necessary)
Leading a career and taking care of children is not an easy feat for any mom. That's why it's so important that these moms find the right balance between work, life, and their family to ensure they are always happy with what they're doing.
This list of flexible online jobs for moms will allow you to do your job from anywhere, anytime, while still being committed as well!
1. Become a Proofreader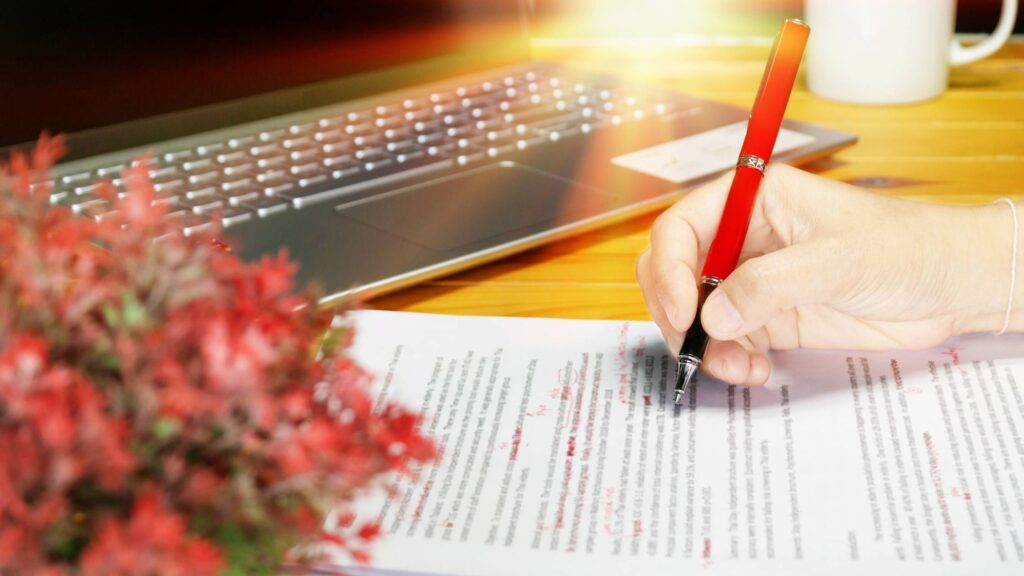 When you're a stay at home mom, this job could be your way to make some money by correcting grammar and typos for other people who are just as busy as you!
Proofreading is one of the most legitimate work at home jobs for moms. It is an easy job to do remotely from home while enjoying time with kids and family.
This job made it on my list of legit work-from-home jobs for moms because this skill is in high demand, and it is easy to be a home-based proofreader- no experience needed.
Proofreading for mistakes takes a keen eye but can be done from home, with access to a computer and the internet.
And the best part? You can set your own hours as a freelance proofreader because you're in charge of when you work and how many articles/pages are assigned each day.
Some of the most popular places for freelancing proofreaders to find work are FlexJobs (in their career category), Contena, Textbroker, Upwork, and Fiverr.
Income potential: Proofreading services are very helpful for bloggers, journalists, and small businesses. And you can make anywhere between $40k – $60k based on experience.
Caitlin Pyle, a proofreader, has a free workshop about how to become a proofreader. Caitlin is a seasoned proofreader who has taught almost 15,000+ Students from over 100 countries how to become successful proofreaders. I highly recommend her FREE online proofreading workshop if you want to proofread and make money from home.
2. Become a freelance writer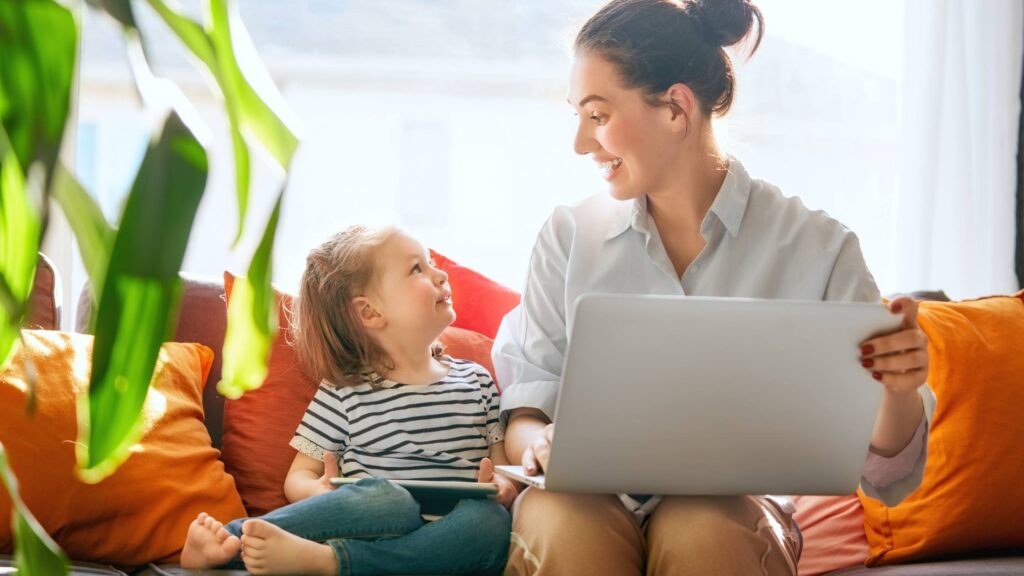 I'm sure you've heard the saying "everyone has a story." Well, what if I told you that there are jobs for moms who want to write freelance articles? Believe it or not, there's more than just writing blogs. 
Freelancing is one of the most legitimate stay-at-home mom jobs and one of my sources of income too. Though I don't primarily freelance, I do make an average of 500 dollars a month through the articles I write.
There are several places where you can find well-paying freelance work as a writer, including Fiverr, Upwork (previously oDesk), Contena, Textbroker, and more. You get paid on an article-by-article basis or word basis. There is a lot of money in this job field, and the possibilities are endless.
As a freelancer, you can charge for your rates based on skills and experience. One of my favorite bloggers, Elna, a mom turned freelancer earns more than $1200 from her one blog post while managing her four side blogs!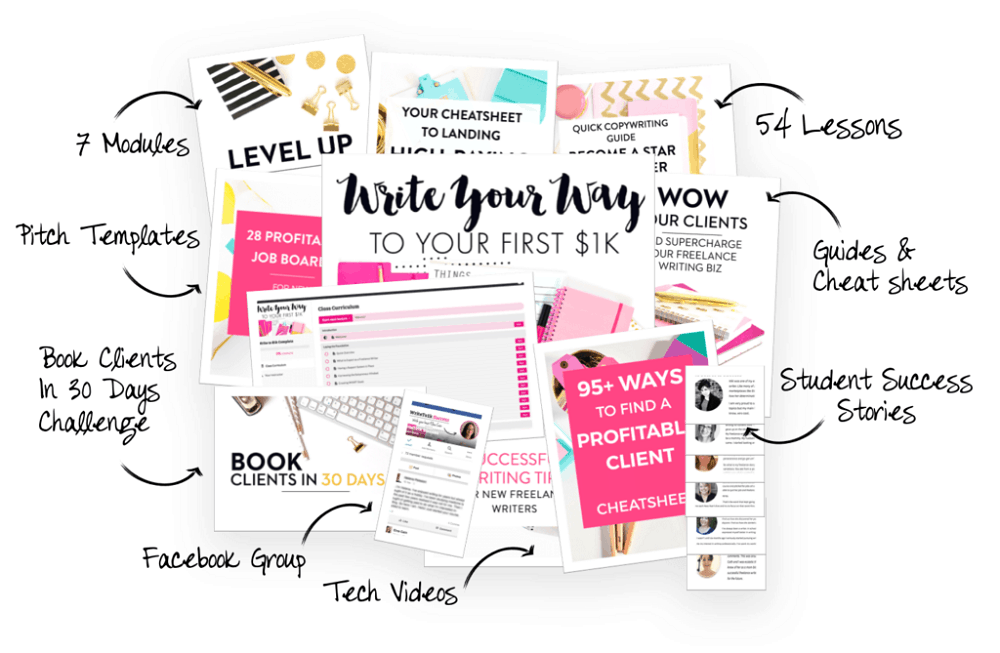 She is one of the most admired mom bloggers, and her writing skills are just amazing. For any mom aspiring to be a freelance writer, her free email series on how to become a freelance writer is an excellent resource.
3. Become a Virtual assistant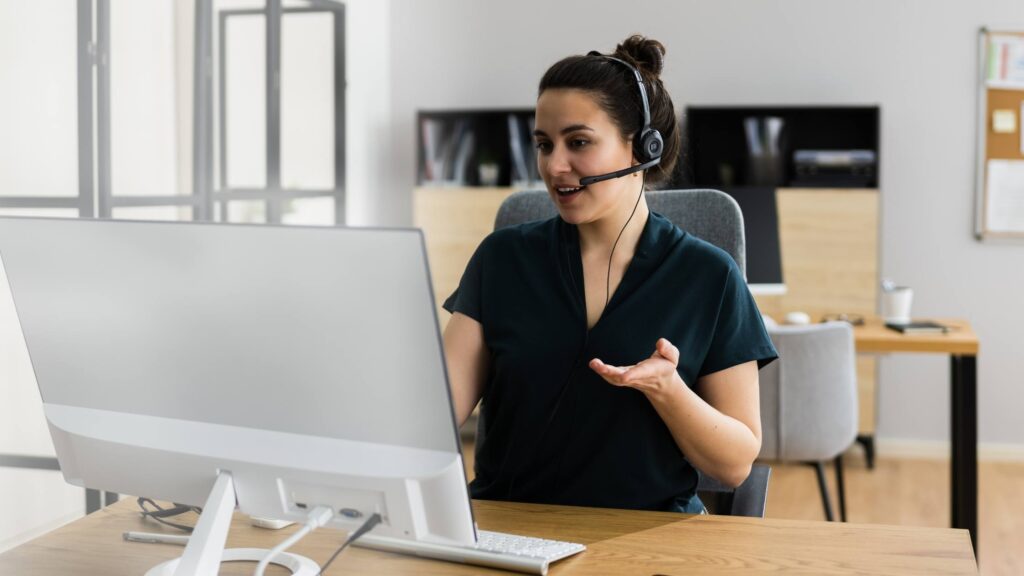 Have you ever heard about a virtual assistant? Well, the truth is it is one of the best and most popular ways for moms to earn money. It may seem intimidating, and I know that many people don't have any idea about it.
A Virtual Assistant (VA) provides administrative, technical, or other professional support services via computer remotely to clients. There are currently 50 plus high-demand services that a VA can offer.
There are many people (including me) who hire VAs to do work for them due to a lack of time, mobility, or cumbersome tasks that can be done more efficiently by a person who has the required skills and knowledge. Most VAs work about 20-30 hours per week and earn $20-25 per hour.
There are a lot of opportunities for moms to become virtual assistants. Virtual assistants work on their own time. They can take on as many or as few clients as they want. Their job is rarely "need to be here all day" and they can take off anytime. They can set their own rates as well, depending on how much time is spent per client. And it doesn't need a bachelor's degree!
Becoming a virtual assistant is a very legit and easy work-from-home mom job. One of my VA said, " I love the flexibility of my work with the hours and being able to be at home when I want."
Income potential: You can make anywhere from $25-$100 per hour as a virtual assistant.
How to start: If you're interested in becoming a virtual assistant, I recommend checking out this FREE training from Abbey Ashley of The Virtual Savvy. She created this beginners course to teach you everything you need to know about becoming a virtual assistant and landing high-paying clients. The course is called "Become Booked Out Virtual Assistant Training."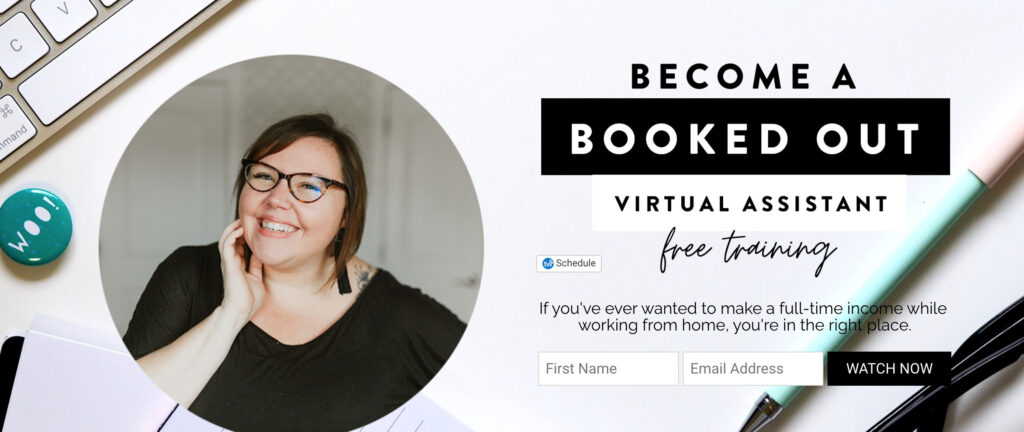 The pre-recorded training explains a lot of things you'll need to know as a novice virtual assistant.
4. Become a Pinterest virtual assistant
You can also make money as a stay at home mom by doing something you already love- Pinterest!
Pinterest VA is another flexible job for SAHM and will always be in huge demand as bloggers and business owners are always looking for help to grow their following on Pinterest.
Becoming a Pinterest Virtual Assistant is one of the easiest jobs to do remotely from home because all you need for this job are your computer, internet connection, and little creativity! You can earn an extra $500-$1,000 per month by becoming a Pinterest Virtual Assistant working 1-2 hours a day!
Kristin, now an expert Pinterest VA was able to quit her full-time job as an interior architect and designer after becoming a Pinterest VA. Her success story is amazing and worth a read. She also shares her tips and tricks on becoming a successful Pinterest VA from home in her free workshop.
5. Teach English Online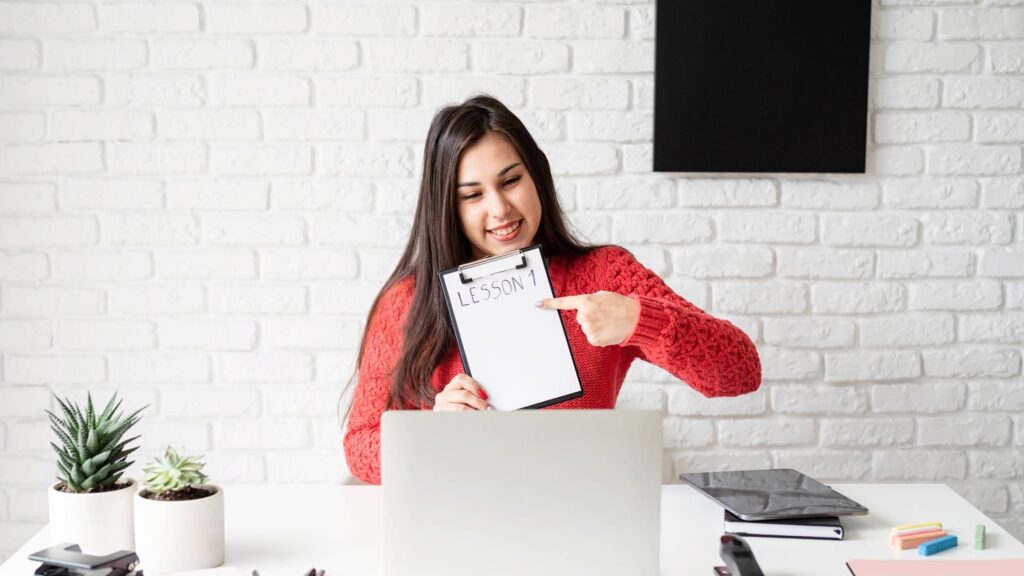 Becoming a freelance English teacher is another legit stay at home mom job that moms can do from the comfort of their own homes.
There are many online platforms for teaching English, like VIPKID, where you need to have a good internet connection or phone service to teach live via video chat with students across the world who are learning English as a second language.
This job offers flexible hours and is perfect for moms (or teachers) who want to make money teaching online while still being able to spend time with their kids!
If you have a bachelor's degree with citizenship in the U.S. and Canada as well as teaching experience like tutoring, mentoring children at church, etc., then you should definitely take up an opportunity to teach English to kids with English as a second language.
Being an English tutor for Chinese children is easy. This job starts around $14-$20 but varies depending on your qualifications.
6. Be a Photo editor
Photo editing is another legit stay at home job for moms that you can do from your own home.
This job is perfect for moms who are not quite ready (or able) to work outside of the house yet because it's an easy way to make some extra cash while still being able to work from home. Becoming a freelance photo editor is one of the best jobs for stay at home moms because you can take your own hours and work when it suits YOU!
Photo editing jobs can be found on Upwork and Fiverr, but the best way is through social media sites like Instagram or Facebook groups where people post requests for help with editing their photos.
Becoming a freelance photo editor takes some time to learn how to do well- there are many tutorials online about how to do this job. Editors usually charge a per image rate. If you take on more work, then you will make more money. You can earn $40-$100 per hour depending on your rates and how much you work.
7. Data Entry
If you're a stay at home mom who likes to keep busy, data entry is another possibility.
Even though you can do this type of work from anywhere, online jobs like these require a computer or laptop with the minimum requirements which can connect to the internet.
The Data Entry Specialist will have access to many different projects such as:
Data entry of website pages
Updating customer information in the company database
Process purchase orders and invoices
There are plenty of data entry jobs with no experience needed. Have a browse on ads sites such as FlexJobs or Indeed for work from home jobs near you or remote. You can also check Fiverr, or Upwork.
If you're looking for certifications to kickstart your career in data entry, here are free courses that will give you the skills and knowledge needed.
8. Sell on Etsy – start an Etsy shop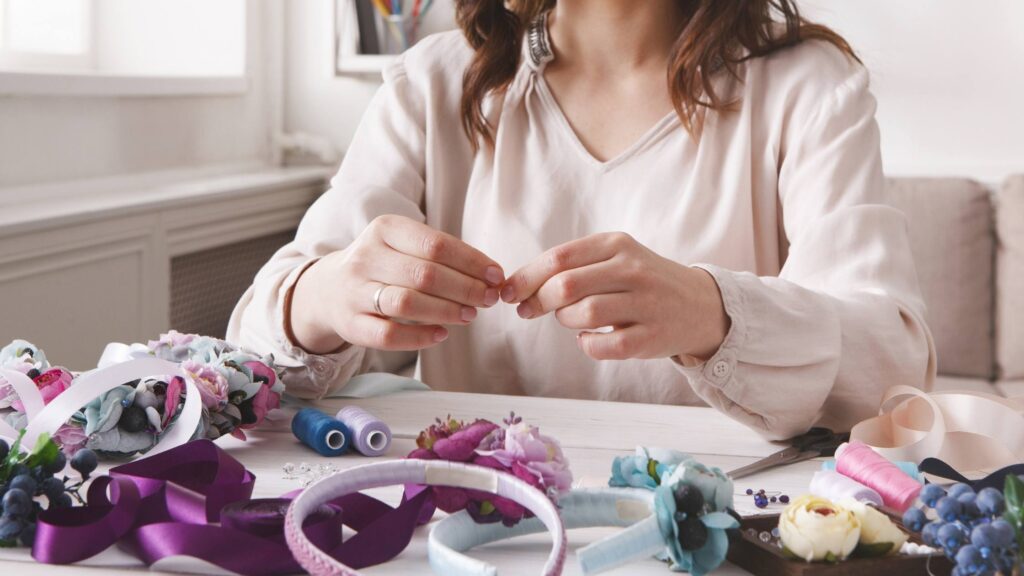 Do you have any crafting hobby that makes money?
Yes, if you love crafts, arts, and DIYs, starting a side hustle craft business on Etsy is the perfect remote job for you.
Starting your own online shop doesn't take much time or money to get started. And the best part? You can do it full-time or as a part-time side job. Jewelry, home décor, and cloth items are among the best crafts that people buy on Etsy.
If this is something that interests you, I recommend reading more about the best things to sell on Etsy for more information.
Related Reading:
9. Sell Printable on Etsy
Another legit stay at home mom's job is to sell printables and digital downloads on Etsy. This job might be a good fit for moms who want to do a part-time side job and earn passive money.
It is one of my up-growing side hustles – I love designing easy, printable, and digital designs on software like Canva and selling them on my other blog, Facebook marketplace, and Etsy shop.
I love this printable designing business because you create a design only once but can sell it as many times as you want. And there's no shipping involved – everything is downloadable.
I would recommend this side hustle job to any mom who wants to work from home but has very limited hours and wants complete flexibility. There are lots of best-selling printables ideas you can make in your spare time and sell on Etsy.
Here is one of the printables I designed in less than 1 hour. I started it as a hobby but then took Julie's workshop to take it to another level and now can't wait to see my new business grow.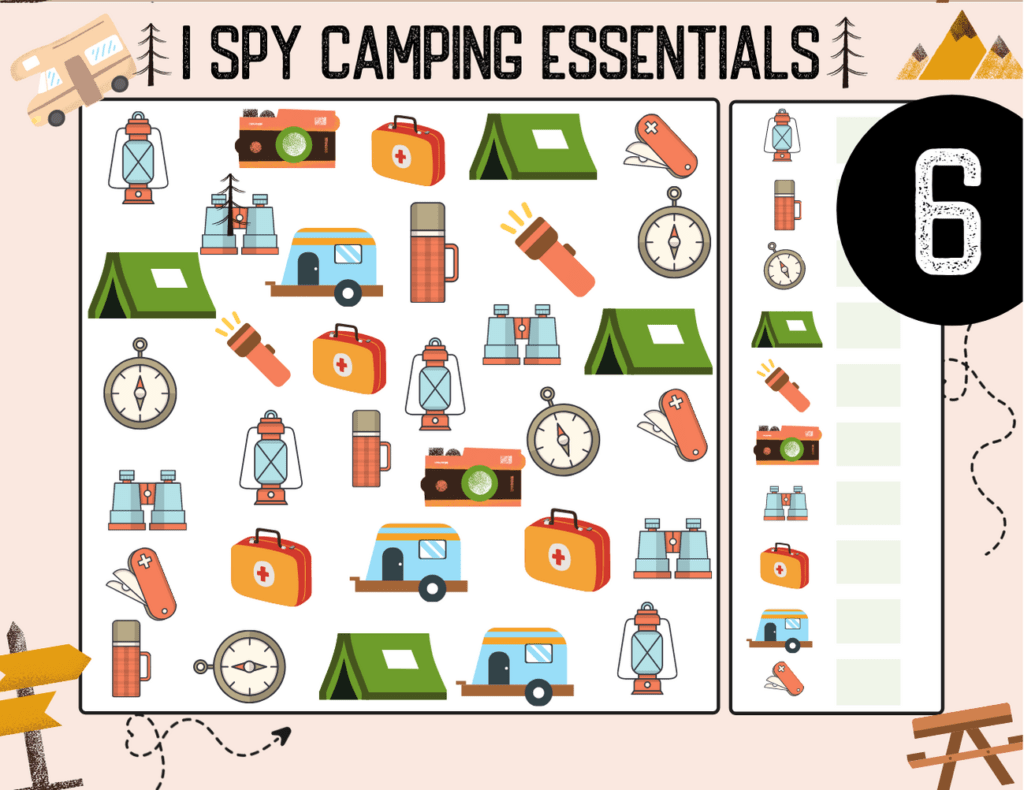 Not sure which products you can design and sell? Check this Julie's secret hot selling seasonal product list to get an overview. This list is free to download but very valuable. You can also join her free workshop to get started.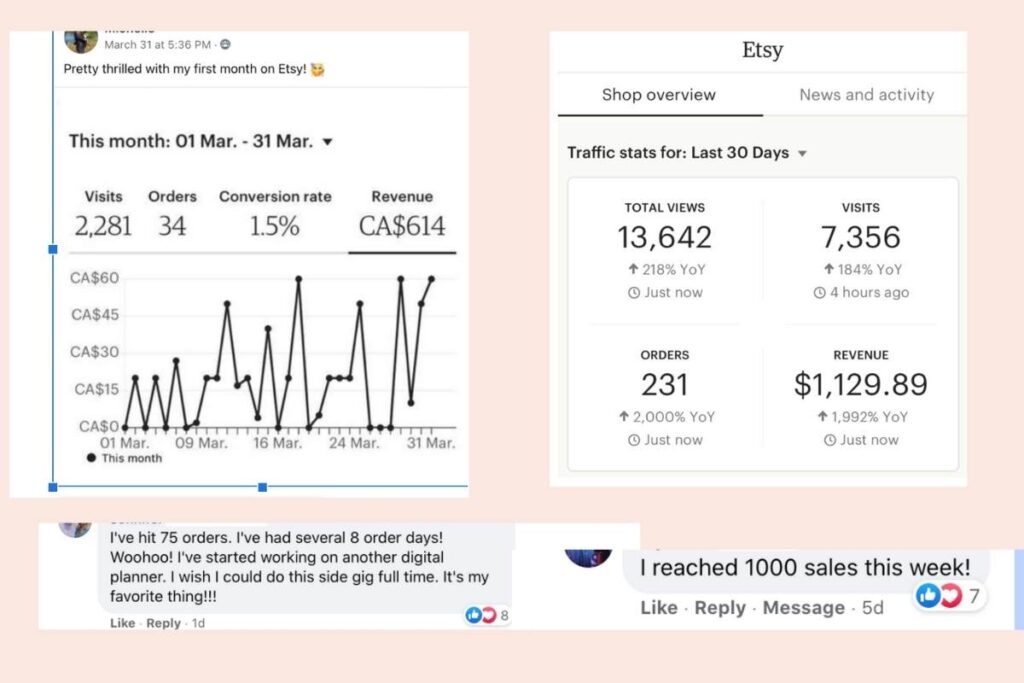 If you are interested in starting a blog, explore the free resources I have listed below to get started:
10. Start a blog
Blogging is a great way to make money as a stay at home mom because you can become an affiliate and earn commissions from any products or services that your blog promotes.
Creating content for your own website is also another job for moms who want to work remotely but still want to spend time with their kids. Moms bloggers make thousands of dollars per month from blogging.
The blog you are reading makes me a full-time income even when I am not working!
The most popular ways are Ads and affiliate marketing. Affiliate marketing is one of the ways to earn passive income where you earn a commission when someone buys from your affiliate link.
If you have an entrepreneurial mindset, this is a good option for you. Blogging can be done from anywhere, so if you love traveling, then why not start a Travel blog? Another option is to start blogging about parenting, cooking, or DIY projects for moms.
If you are interested in starting a blog, explore the free resources I have listed below to get started:
11. Perform Market Research
A market research job is perfect if you're looking to make a little money on the side or stay-at-home moms looking for something to do while they rarely have time on their hands.
This type of work usually includes interviews or focus groups, and it can be done online or offline (using a webcam).
Focus Groups are often associated with market research or testing products. These can be conducted in person, online, or by phone and usually provide about $50-150 for an hour's worth of your time.
Companies with these types of positions are always looking for people who have specialized knowledge in food or finance, which can be very helpful as they provide valuable insights that may lead to more sales!
My top picks:
User interviews pays from $30 to $300 depending on the study. I have recently tried them and earned $300 for a 90-minute interview. Pretty cool, right! If you are in the US, you are in luck as they have lots of survey options. It is one of the highest paying site I have tried and made over $1000.
You can read my userinterviews review here.
(Tip: As soon as you get qualified for a survey, book your slot else you will miss it).
12. Become A Transcriptionist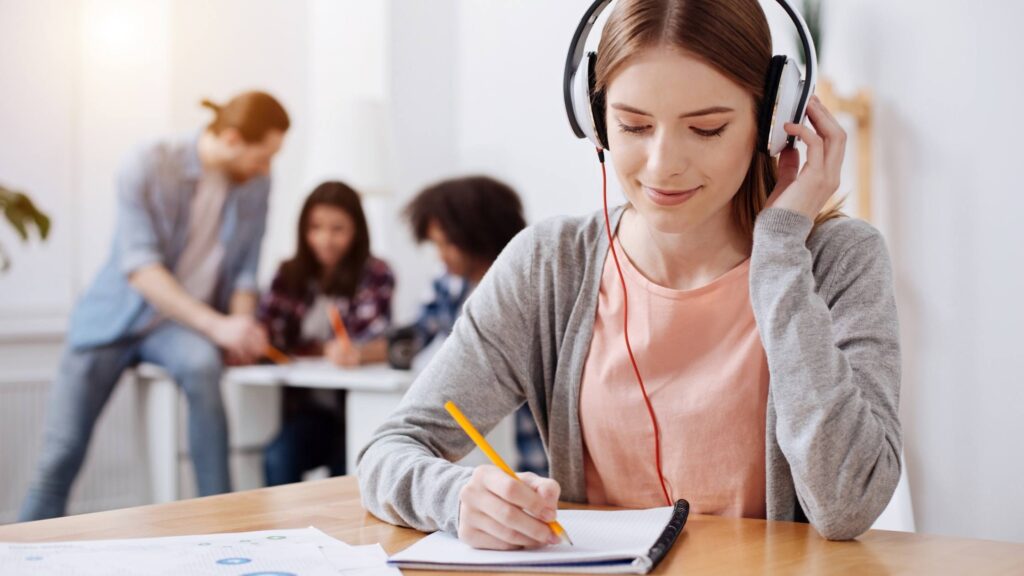 If you need a stay at home mom job that doesn't require experience, becoming a transcriptionist could be the perfect opportunity to earn an income. Transcription is a kind of job that you can do in spare moments throughout the day when your kids are having a nap time or when they aren't around.
Online transcription is the process of writing out audio files or videos and transcribing them into text. This type of work can be done from anywhere and usually pays $20-$50 per hour depending on your skillset and how fast you transcribe each video or audio recording.
Transcribing can be difficult for those who are not fast typers or good at mimicking sounds. The typical transcriber needs both of these skills to do the job well.
There are many high-paying medical and legal transcription jobs available, but they need specific training or certification and touch on medical terms or legal terms that beginners might find unfamiliar.
Here are some websites to find transcription jobs from home:
Go transcript: Get up to $.60 per audio minute.
Transcribe me:– pay to start at $15 per audio.
How do I get started? Need a head start in transcribing? Check this free course on general transcription and start transcribing for money.
13. Become a Bookkeeper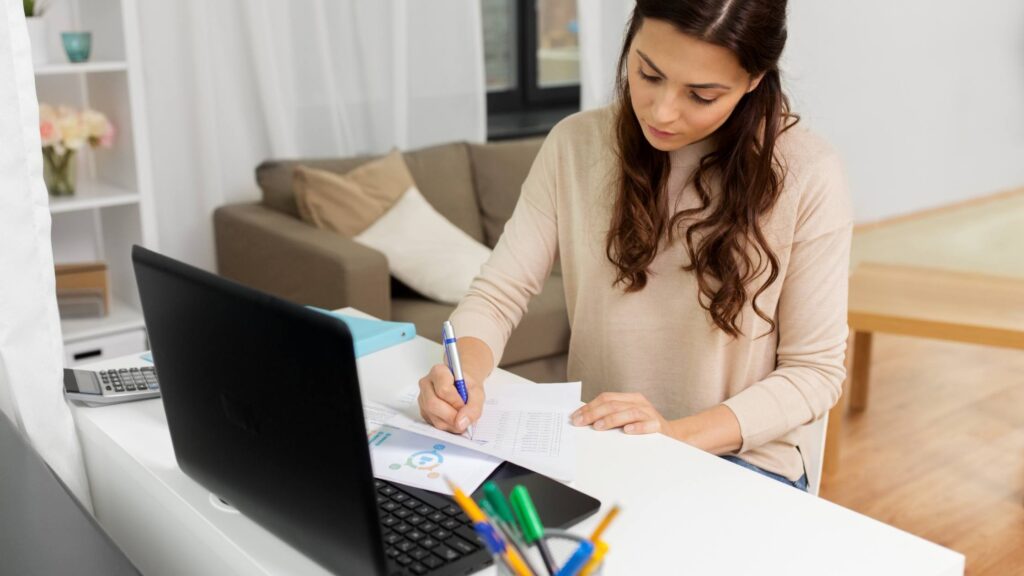 One of the legitimate jobs for a stay-at-home mom is bookkeeping. I highly recommend starting your own virtual bookkeeping business because it's one of the most profitable online small businesses! Bookkeepers are always in high demand and experienced bookkeepers can earn up to $80 hours per hour from home.
The best part of bookkeeping is it has low overhead costs and you can start this side hustle with no prior experience. The average wage for a newbie bookkeeper ranges from $18–$23 per hour, averaging at $20 per hour.
Not sure what bookkeeping is? Bookkeeping includes keeping track and organizing receipts, invoices, accounts payable records, bills, or any other financial documents. Some online bookkeeping businesses hire freelancers to work as independent contractors and offer remote jobs that moms can do from home.
If you want to do this job as your main gig then contact smaller companies and offer them bookkeeping services for a monthly rate. They'll save time by not having to file taxes themselves and will likely be willing to pay you more because of the high level of service you'll be providing.
How do I start: If you're considering becoming a bookkeeper, I highly recommend taking the free online workshop (that many moms took) to see if this profession is right for you.
The workshop includes three parts and will teach about what they do, why it may be a good fit for you, and whether or not your skills are up to par.
14. Be a graphic designer
You may not have any professional design skills, but if you are good with the Adobe Suite or any other graphics software, then this is an easy work-from-home mom job that could make a lot of money.
If you like working on creative projects such as logos or branding, designing book covers, or anything else in the graphic design domain, this may be a perfect job for you.
Many websites offer part-time work as freelance graphic designers. You could also network with other creative people in your area or use the social media platform to find high-paying projects.
The pay scale for graphic designers is very good, but you need to have some basic skills and knowledge of the design software. If not, then it would be difficult for you to get any projects or clients on your own without additional training.
You can also offer logo-designing services on Fiverr, 99designs, flex-jobs, or other freelancing websites.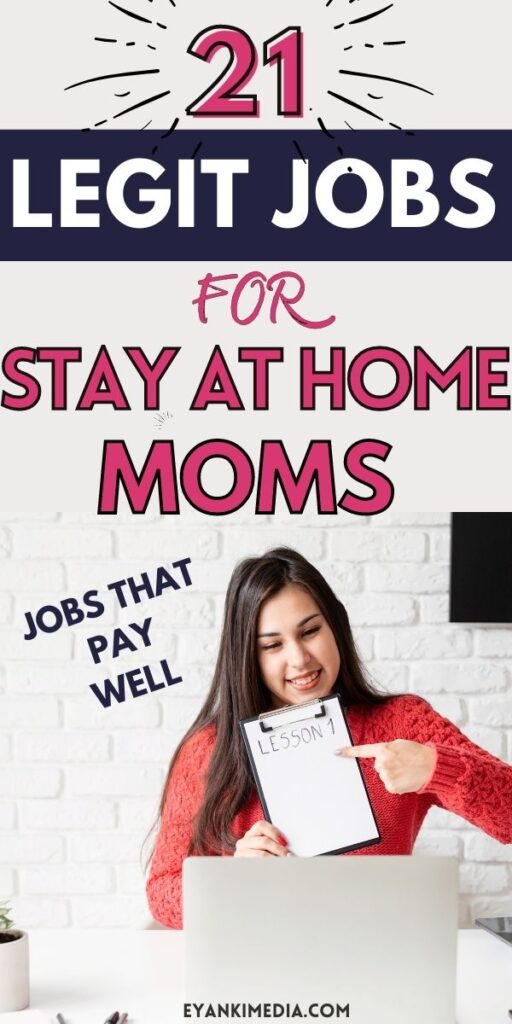 15. Be an Amazon FBA seller
Become an Amazon seller and sell your own branded products.
Amazon is one of the largest online retailers and a great place to find products to resell with higher profit. Amazon is outrageously popular, and many people are dependent on Amazon for their daily needs.
If you're looking for something to do before bed or on a rainy day, Amazon FBA is perfect as it's an easy work-at-home job opportunity with some start-up costs.
Amazon FBA is a service provided by Amazon where sellers (you) can send products to a local fulfillment center, and once the product is inspected and verified as being in good condition, it will be listed on Amazon. 
One of the amazing reasons to invest in Amazon FBA is that Amazon takes care of customer service, warehousing, and returns for you. You just need to create your own private label brand or buy existing brands from suppliers.
However, becoming a 6-7 figure Amazon seller is not easy, and it will require patience, time, money, and research to get started.
There are a few things you should know before signing up for FBA:
Inventory for Startup – will you be able to find a manufacturer?
What you are selling – a good research
Pricing your product correctly.
Amazon fulfillment process – what do I need for an FBA account?
How Much Does Amazon Fulfillment Cost (Cost of Storage, Customer Service)
Taxes and other fees.
FBA delivery time and shipping cost.
There was a time when I explored a lot about Amazon FBA but couldn't pursue it further. And now, my hands are too full to start any new venture.
If I ever return to it one day, the Amazon FBA course or one product challenge will be the course for sure. The former one is a bit pricey, but it sets you up to be a successful 6-7 figure seller on Amazon.
How to get started for free: To learn more about Amazon FBA, I recommend taking this free 5 step training. In this training, you'll learn:
How to find profitable products that sell with almost zero competition.
How to build a 7-figure Amazon FBA business.
How to outrank competitors and get sales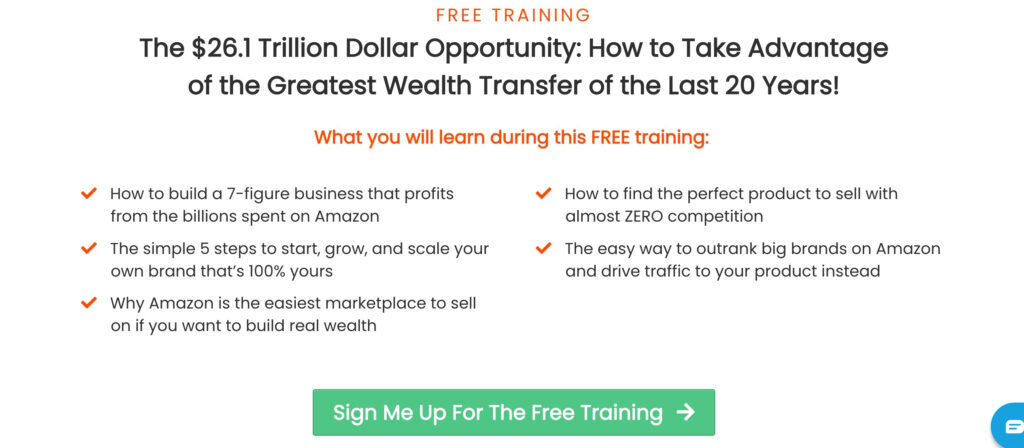 16. Be a coder
If you are a stay at home mom and enjoy being busy or have ample time, coding may be an option for you. There are many full-time work from home coding jobs, but they can't offer the same flexibility.
You can start coding from home and don't have to commute as long as you have a computer and an internet connection.
Income potential: The average entry-level pay for a coder is over $50,000, while an experienced coder can make upwards of $100,000.
How to get started: Coding is a high-paying skill, so it is worth your time and effort to learn it.
If you're interested in learning to code, then I recommend checking out Code Academy and this free courses at Udemy. These platforms offer free entry-level courses on how to code. You will learn the basics of programming and then progress to more specialized courses.
17. Be a website tester
Do you want to know about another easy work-from-home job for SAHM and make money online?
If yes, then this is the right opportunity for you. You have no background in designing or coding but love browsing the web with an eye out for errors on websites.
You can sign up as a website tester from your desktop computer or mobile device. Site-testing is all about reporting any bugs you find on the site to make it more user-friendly and bug-free for everyone else!
My cousin works as a website tester for the past two years. It's an easy job but requires discipline and patience. You will need to be attentive and notice every little thing on the site. But she doesn't have any coding knowledge or designing skills, but still, this job is going well for her.
Most tests take 5-25 minutes to complete, paying an average of $10 per test. And there are no deadlines involved in it, so you can work at your own pace as long as tasks get done!
There are many websites for testing. At the time of this write-up, I saw 15 mins gig that was paying $25 for testing a website on the respondent.
Offline Stay at Home Mom Jobs
18. Virtual receptionist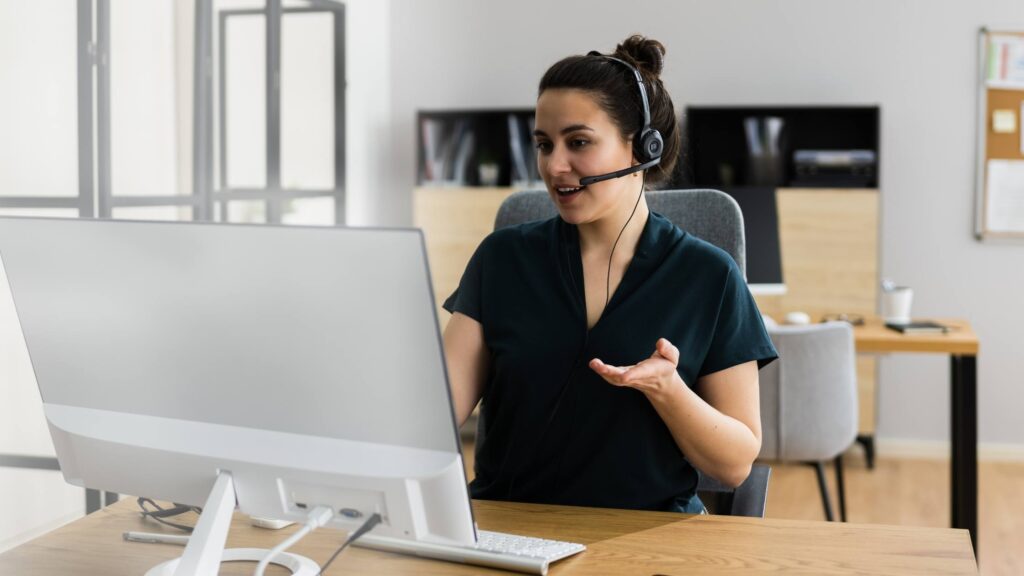 You can work as a virtual receptionist for an office or company. You will be the first point of contact with clients and customers when they call in to speak to someone there.
Some companies may ask you to schedule appointments, take messages or transfer calls between different departments.
As a virtual assistant, you would need some experience in customer service before applying for this job from home position.
The most important thing you need to remember is that the geographical location doesn't matter as much as it used to be with new technology, and now people expect their employees on conference calls regardless of where they are located globally (via Skype, Google Hangouts, etc.).
It can also help if one has a background in a virtual assistantship or customer service when making an application for remote receptionist positions because the skills required depend largely on what your employer needs, but there's no hard-and-fast rule about it either.
19. Offer Child care services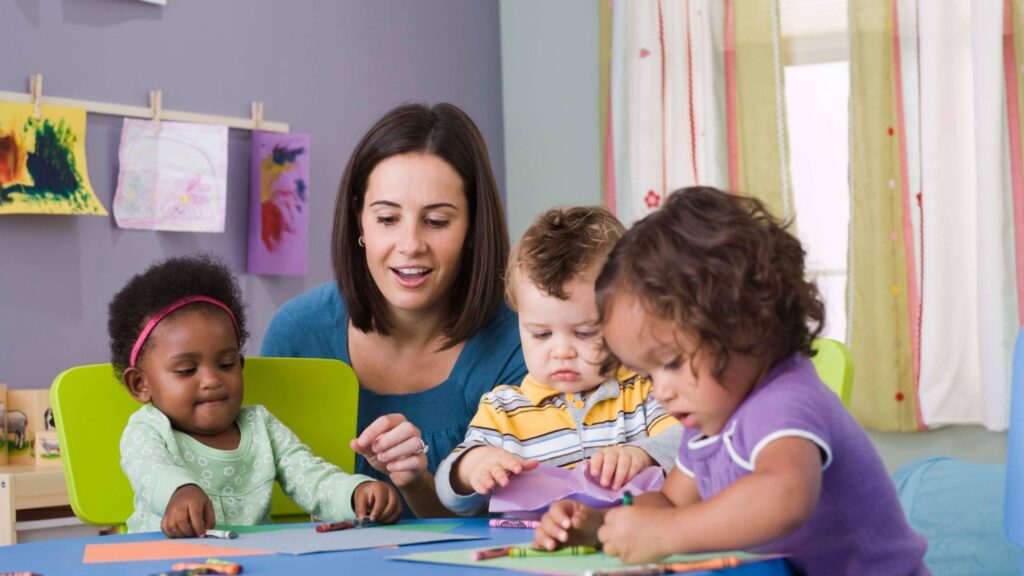 Another possible way to earn extra income as a stay at home mom is by offering child care services, and it could be the perfect job for moms with little kids.
However, if you're thinking about offering child care services, be aware that the hours will vary depending on your clients' needs, and most of them fall between 08:00 am – 05:00 pm (local time).
It is also important to keep in mind that this is not an easy job as you will have to deal with a lot of different children and their parents.
To offer these services, make sure you check all the local legalities and do the required certifications and training.
20. Be a photographer
If you have a camera and you love taking pictures, then there's a way for you to turn your crafting hobby into an income.
Become a photographer by choosing what kind of photography styles you want to focus on- celebrity portraits, weddings, or family photos. You can also set up your own wedding business if you're interested in doing that.
Here are some of the best photography websites: Shutterstock, where new Shutterstock contributors get paid $1.88 for every On-Demand Image download, but once they make $500, that rate goes up to $2.48.
Once you start building up your customer base, there will be no shortage of work.
Related reading: How to sell hand pics, How to sell feet pics
21. Be a laundry care provider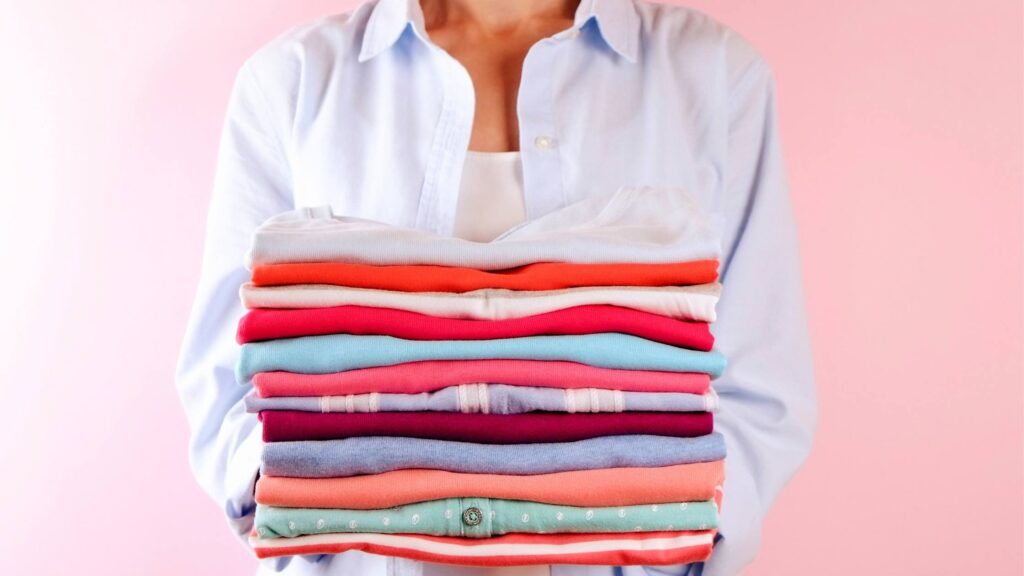 It is one of those easy work at home jobs that require no previous experience.
You can sign up as a laundry care provider from your desktop computer or mobile device. Laundry providers pick up and return clothes clean to the client's home on schedule while managing their availability through our app. The job entails washing, drying, folding/hanging, and returning clothes without any previous experience.
Laundry care providers earn about $20 per bag of processed laundry. A bag contains about 2-3 loads of laundry.
What are the best jobs for stay at home moms with no experience?
There is work at home jobs for moms that require no prior experience or degree. These include website testing, market research, transcribing, laundry care, teaching English online, or few data entry jobs.
You can also get into freelance writing, proofreading, or VA jobs with no experience, but it's best to seek training from experts who have done the job before. It will help you start faster, get more clients, and build your skills. You will also learn how to more money and work smarter with your clients instead of trying it all by yourself. There is nothing wrong with trying yourself, but it just takes more time and effort.
How to be a stay at home mom and make money?
With the internet and today's world, there are many ways to make money from home as stay a home mom.
Stay at home jobs are becoming popular day by day. With these, a SAHM mom can easily take care of her children and earn some extra income for the family.
There is no need to spend on childcare or look for any job outside of your house. All you have to do is find something that matches your skills, and you'll be good to go.
Besides, if your kids are old enough, they can also join in the fun with some part-time work or even start their own profitable online business, which will help them learn various skills while earning money.
It's a win-win situation for both parents and children. So don't waste the opportunity and find something that will work for you.
Before you get started, here are some basic tools necessary to work from home and manage your job.
Laptop with internet access (or desktop) with good internet connection
A time management and organization app like Trello for stay at home moms.
Freshbooks: Accounting software for small business owners. You can send invoices too.
Google Drive: A place to save and store your documents, sheets, photos, and other files.
Dropbox: A file hosting service that lets you upload any kind of document or photo from anywhere on the internet.
Paypal Business: A way to send and receive money online.
How to pick a good Stay at home mom job?
When you are looking for a stay at home mom job, it is important to consider the following points before picking one.
Check if there is any experience or skills required that you don't have.
Find out if there is any training needed before starting the work, which you can do online.
Find out how much time will be spent on your work and how you will manage your time with your kids.
You should also try to find out the level of creativity you will need for your job and whether it aligns with your interests or not.
Do some research about the company, their clientele, and reviews before choosing any of the stay at home mom jobs. This way, you will have an idea of what kind of expectations they have from their employees.
It is also important to find out how much time you'll need for your job and whether it's a part-time or full-time position.
Also consider the pay rate and whether it's worth your time for this job.
Check if there are any hidden charges or subscription fees associated with the position that you'll have to spend on.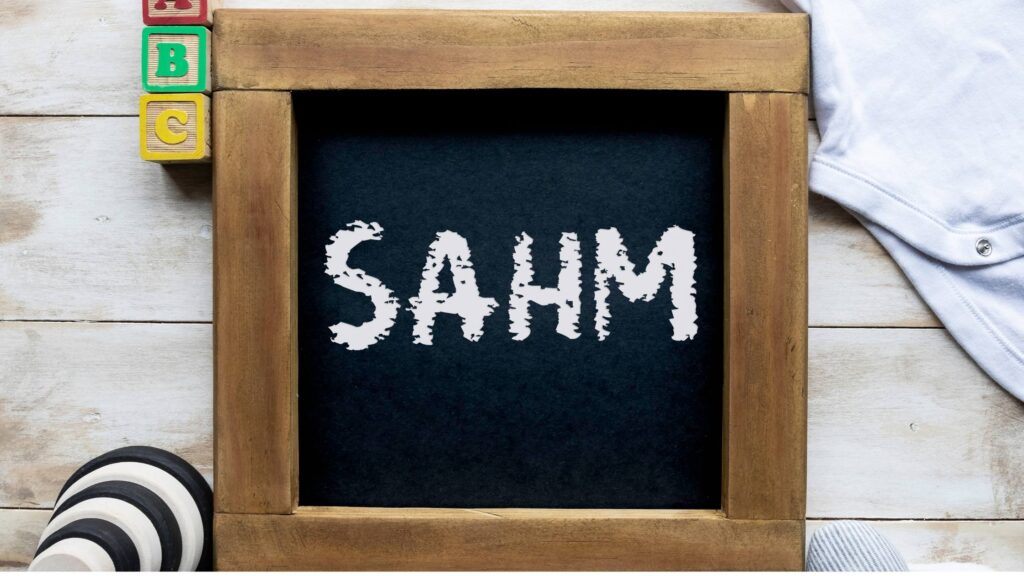 How much money can Work-at-home moms make?
Some stay at home mom jobs don't necessarily earn a lot of income, but they make enough to help support the family.
It all depends on which stay at home mom job you choose and how much time you spend on it. Many mom bloggers make good money, but it takes a lot of time and effort to build a steady income.
Freelance writers can make $15-25 per hour or more depending on the amount of work they put in, skills used, niche and experience.
Web designers also earn good money as they charge clients their hourly rate for various jobs like designing a website from the scratch
But if there is an opportunity for more income, then go ahead and give it a shot, just make sure that your priorities don't get mixed up with your work.
How to manage stay at home jobs and kids?
Although it is not easy to manage both the kids and a stay at home mom job, there are ways you can do that.
The first thing would be to find out what your child's role in this situation will be.
If they are old enough, then make them responsible for some household chores like cleaning up after themselves or taking care of the pets when you are busy.
If you work and they're not old enough, you should schedule your work around their school hours so that you can spend time with them during the day. Early mornings work best for me – I wake up at 5:00 am and try to finish one or two tasks before my kids wake up.
Another option is to hire a babysitter so that you can dedicate time for your job or even find some stay at home mom jobs where there are no kids involved like data entry, customer service, etc.
But for any stay at home mom job, it is important to have a good management system in place before starting anything. This way, you will set your work priorities and won't get distracted.
To manage time, many moms find Trello helpful because it allows them to stay on track with their tasks throughout the day.
Another way is to use Google calendar for the organization or go old school and write down all your tasks on a calendar.
You can also use productive planners, daily to-do lists, or trackers to stay on track with all your tasks.
Try to divide your big task into small tasks and work on them in small intervals.
To keep your attention on the job at hand, it's best not to work in the same room as where you put your kid and work in a dedicated area. If you work on the computer for a long time, make sure your desk is ergonomically sound with a comfortable chair. You need to take care of yourself too!
Ready to explore your Best Stay at home mom job?
Finding the right stay at home mom job can be difficult because it all depends on what you want to do and how much time you have.
Mothers like me who want to work from home as a stay at home moms but can't due to other daytime responsibilities do freelance writing, be a virtual assistant or have an Etsy shop. If you are planning long term and preparing for your future income, investing in something like having a blog or starting Amazon FBA is a good idea.
Don't forget market research and website testing opportunities that you can do from home anytime. But before taking any offer, make sure that the job pays well and is worth your time. I hope this post helped find a great work-from-home opportunity!
More job ideas:
Best online jobs for teachers in the summer
Best Jobs for moms who homeschool kids
Related Posts on Making Money From Home