Are you a mom who homeschools and looking for ways to make extra income while still being able to care for your family and home?
Well, Jobs for homeschool moms are now a thing!
When it comes to home-based business and employment possibilities, homeschooling moms have a lot of alternatives.
With so many choices available, the hardest part is deciding which opportunity is best suited for you!
In this blog post, we will explore some of the most popular jobs for homeschool moms that are flexible and high-paying. These jobs work well with homeschooling your children, and there is no need for you to commute long distances every day.
So let's explore.
This website is readers-supported which means we may earn commissions if you purchase through our affiliate links. You can read our policies here.
Best Jobs for Homeschooling Moms 2022
1. Work as a Virtual assistant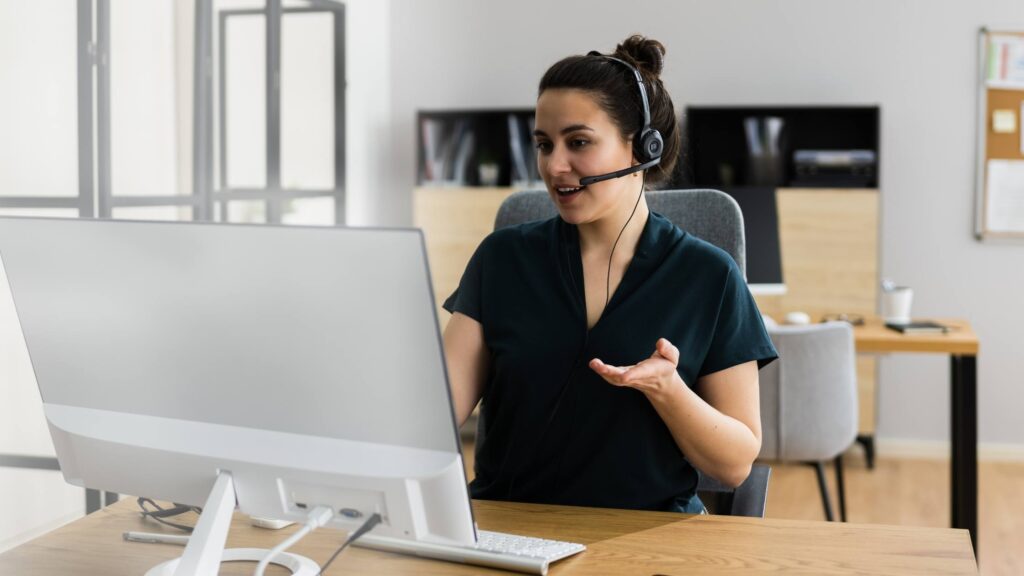 It is one of the best jobs for homeschool moms. You may work as a virtual assistant from home and perform tasks like data entry, transcription, managing clients, writing emails, managing blogs, and so on. There are now 50 or more high-demand services that a VA can provide.
Some people hire VAs to do work for them as VAs have skills that they don't have, or they don't have time to do those tasks themselves.
VAs usually work about 20-30 hours a week and earn $20-$25 an hour.
If you feel confident that you can manage this job, then I would recommend reading this post from Gina. She has guided many moms just like you in getting started with virtual assistance.
2. Be a Pinterest VA
If you are a home school mom, you might already about Pinterest. Pinterest is a fantastic source of ideas for homeschooling moms.
Well, instead of pinning all those pretty pictures for yourself, why not get paid to do that for other people?
You can be a Pinterest VA and help businesses by pinning their pins on different boards. People will pay you between $15 -$50 per hour or $300-500 monthly for managing their Pinterest account.
So the more time you put in and clients you onboard, the higher amount of money you can make! Not just that, if you get really successful (in your strategy), you can earn up to $20k per month!
If you are interested, here is a free workshop from a mom-turned Pinterest VA.
3. Start Your Own Blog
Now, instead of working for other bloggers, you can start your own blog and make money with it.
You might think that it is too hard to start your own blog. But the truth is, it is not that difficult. It just takes time and effort to grow your blog and eventually make money with it.
You can find resources like this one right here, which will help you get started with blogging in no time. And homeschooling is one the perfect niche for a mom blogger like you.
You can help other homeschool moms by sharing your experience and knowledge, which can help them to homeschool their kids.
There are many ways to monetize your blog by using affiliate marketing, selling ads on it, etc. But the best way is to sell digital products like e-books or software.
Here you can read all about how to build an online business with blogging:
How to start a successful blog
11 Amateur blogging mistakes to avoid
4. Be a Proofreader
Proofreading is another great job for homemakers who homeschool their kids or stay-at-home moms.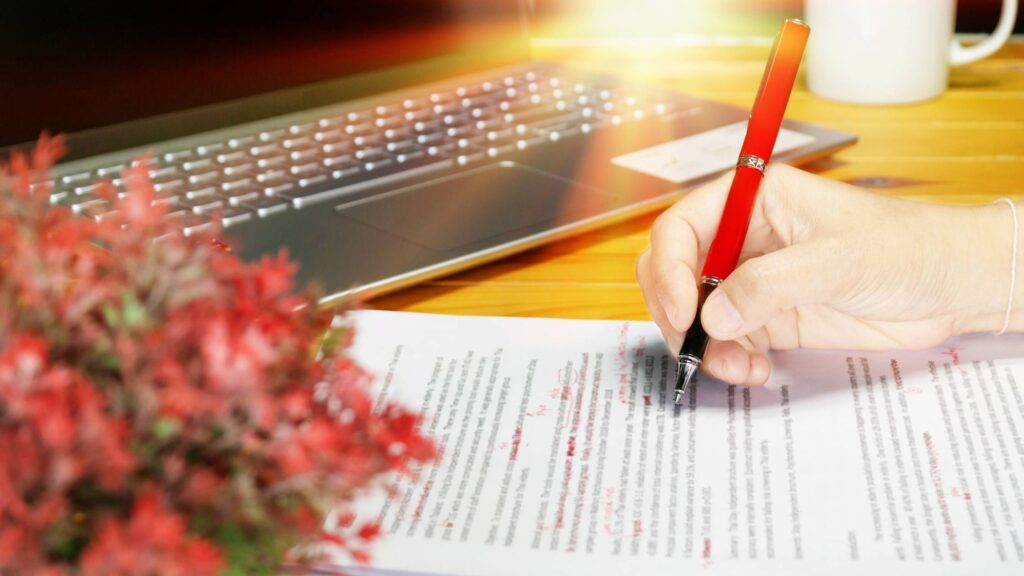 If you are a fast reader and have a good command of the English language, then proofreading can be an ideal part-time home business opportunity for you.
You will read books or articles (like this) that other people write to check spelling errors, grammar mistakes, etc., and get paid for that.
Some companies pay around $15 per hour, while others may offer more than that. But the longer you work with a company, the higher your salary might be!
If you think that you have an eye for detail, and want to try proofreading, then I recommend taking a look at this article which will help you get started with proofreading.
5. Make and sell things from home (start a craft business)
If you are good at crafts, then making and selling things from home can be a great business idea for homeschooling moms.
Start by finding out what items sell the most in your local market or online so that you don't waste time producing something which nobody wants to buy.
Once you know what sells well, start crafting them and selling them on your website or online stores like Etsy.
You can even consider selling handmade items at local markets, local Facebook marketplace, and fairs to attract more customers.
Here are some resources for you to get started:
14 Easy craft business ideas to start from home
16 Easy things to make and sell
51 Most profitable crafts to sell
17 Best things to sell on Etsy
Easy Etsy shop Ideas to make money on Etsy
6. Teach English to Kids Online
Teaching English to kids online can be a great home business for homeschooling moms.
If you have experience in teaching children or are good at it, then becoming an online tutor is something that may interest you! You will need some basic computer skills and a passion for working with kids to succeed as an online teacher.
You can also teach English to kids who live in countries where English is not the first language.
There are many websites like VIPKID where you can find clients to teach English online and get paid up to $22/hr.
7. Sell printables on Etsy
One of the most popular ways to make money from home these days is by selling printables on Etsy or creating an account with one of its competitors like Creative Market.
You can sell your own creative designs, patterns, scrapbooking pages, and many other things. All you need to do is create something that people want. Many people make good money selling printables on Etsy.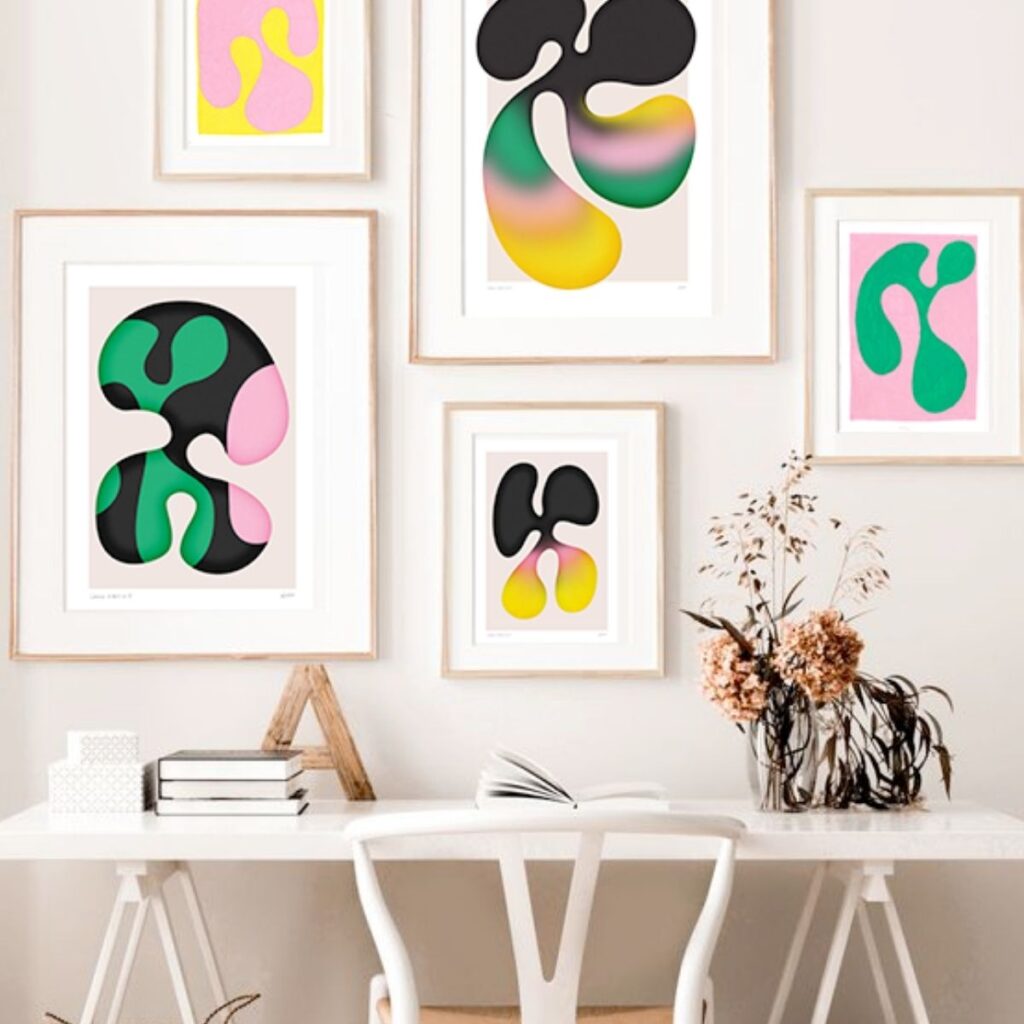 Once your product is up for sale, you can sit back and enjoy the sales coming in! You will get paid every time someone purchases any of your products.
Here are some resources that will help you sell printables on Etsy:
40 Bestselling printables on Etsy
How to sell digital downloads on Etsy (complete guide)
40 Hot seasonal products to sell on Etsy(Free guide by Etsy seller Julie)
How to make and sell stickers on Etsy (Free class by star Etsy sticker seller)
8. Flip items to resell for a profit
You can also flip items you no longer use or buy them from thrift stores or garage sales to resell. Once you have purchased an item, sell it for a higher price to get the most out of your investment!
If you are good at cleaning things up or changing their look, then flipping stuff is something for you. 
How do you know what items to buy to make a profit? How to sell them and the best ways to earn the highest profit from it.
I know it is tricky; you can read this article that highlights some of the most profitable items to resell.
And if you need more tips to get started, here is a free course for you by Rob and Melissa.
They started this Flea Market Flipping University to answer all of your questions relating to flipping and teach you how to make a full-time income while flipping things from home.
Related reading: Best selling items on Facebook
9. Become a freelance writer
Homeschooling Jobs for moms can also include writing jobs. You don't have to work as a full-time writer though you could just write part-time from home.
Freelance writers can find different jobs online as many legit websites offer this kind of opportunity. Some of my favorite ones include Upwork, Fivver, Problogger, etc.
Freelancing is one of the legit and flexible ways to earn as a home school mom, and you get paid based on the number of words or hourly basis.
Many freelancers earn $1200 per blog post. I know this is crazy, but it is possible if you know how to get started.
Here is a free mini-course that will teach you everything about freelancing. Although it is free, it is jam-packed with tips for getting your freelance writing business up and running.
10. Start an Amazon FBA store
You can also start an Amazon store and sell products online. The advantage of selling on Amazon is that you don't need to create a website or manage customer support yourself.
All you have to do is find the right product, list it in your store, and Amazon will do the rest (once the product is sold).
I know it may sound ridiculously easy, but you have to learn how Amazon FBA works. Competition on Amazon is pretty fierce, and you could lose all your money if you don't find the right product and price.
I would not advise you to start Amazon FBA if you have cash issues. If money is not an issue and you want an easy side hustle that you can scale to 6-7 figures, Amazon FBA is the way to go.
That's why I recommend you invest in learning about Amazon FBA and how to choose the right product.
Amazing is one course that will give you a step-by-step road map on how to start your very own business with it! Many people started Amazon FBA with Amazing and now earn 6-7 figures from Amazon.
New! 7-days One product challenge: An extremely affordable 7-day challenge to learn how to start selling on Amazon using just one product.
11. Transcription Jobs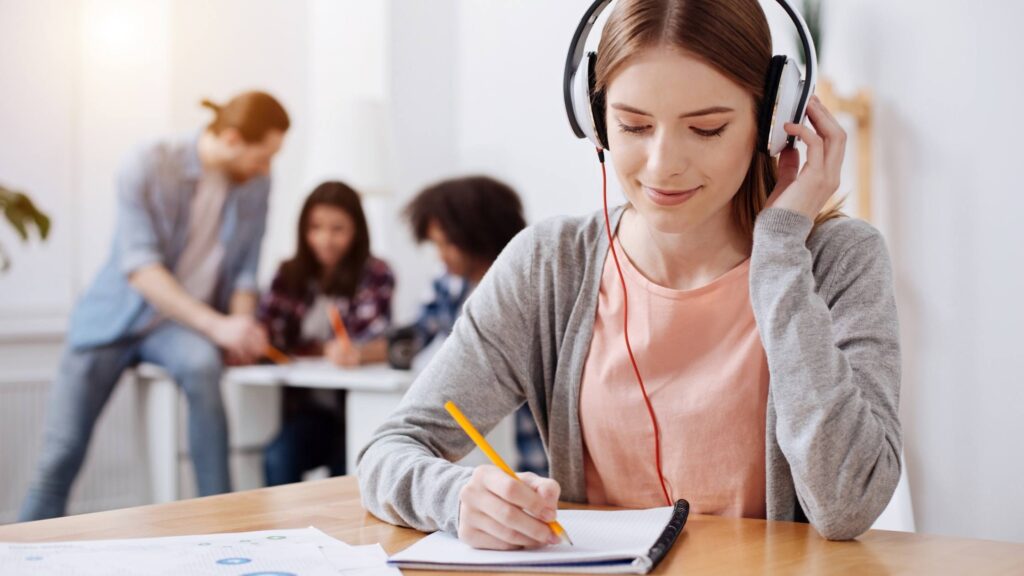 Homeschool Jobs for moms can also be transcription jobs. Transcription is a good option if you do not have much time to work as many opportunities allow part-time or full-time home-based transcription freelancing.
Transcribing simply means converting audio recording into text format by listening and typing at the same time! You can work for transcription companies or set up your own home-based business.
There are many ways to get started with freelance transcription jobs, but Transcribe me is the most popular option right now. It's a free online tool that allows you to transcribe audio files and make money in real-time without leaving your computer!
The process of transcribing audio files or videos and turning them into text is known as automated transcription.
This sort of work can be completed from anywhere and pays between $20 and $50 per hour, depending on your skillset and how quickly you turn each video or audio recording into text.
Many jobs pay more for medical or legal transcription. You need special training or certification to do this kind of work, but it is worth it.
Free resources for you:
Free transcription mini-course
How to be a general transcriber
Work at home Home: Best Jobs for Homeschool Moms
There are plenty of open positions for homeschooling moms.
Working from home may provide you with the freedom to spend time with your family while still earning money. Jobs that interest you and that you would like to pursue can be anything at all, as these jobs offer flexibility in their working schedule while also generating revenue allowing them to balance their budgets.
Whatever sort of work you choose, keep in mind that all jobs will require some careful scheduling and time away from educating your kids at home.
Depending on your job, you may be able to start working as soon as your children are awake or after they have gone to bed. Make sure you're clear about the hours and goals of any position before committing to any job.
Over to you? Do you homeschool kids? Do you have a job or a side business? Please let us know in the comments!
And if you have any tips for other homeschooling moms looking for a job, please feel free to share. Your comment might help someone in need.
More Money making Ideas for Homemaker Moms who homeschool kids