Do you want to know how to make 50 today? When I started looking for ways to make money without a real office job after moving to a new country, making $50 a day seemed like a dream.
But as I kept looking and testing different methods, I found that there are actually quite a few ways to make $50 a day or even make $50 fast when you need them the most. 
And in this post, I'm sharing with you some of the proven methods I've found (or even tested myself) to make at least $50 a day.
Depending on your need to make 50 dollars, I will cover:
How to make 50 dollars fast (today)
How to make $50 a day (online or with a side job)
Ways to make 50 dollars a day passively
So, if you're ready to increase your family income or pay some unexpected bills without having to get a traditional job, keep reading this list of proven ways to make $50 fast.
This website contains affiliate links which means we may earn commissions if you purchase through them (no extra cost to you). You can read our policies here.
Want to read this story later? Save it on Pinterest or share it.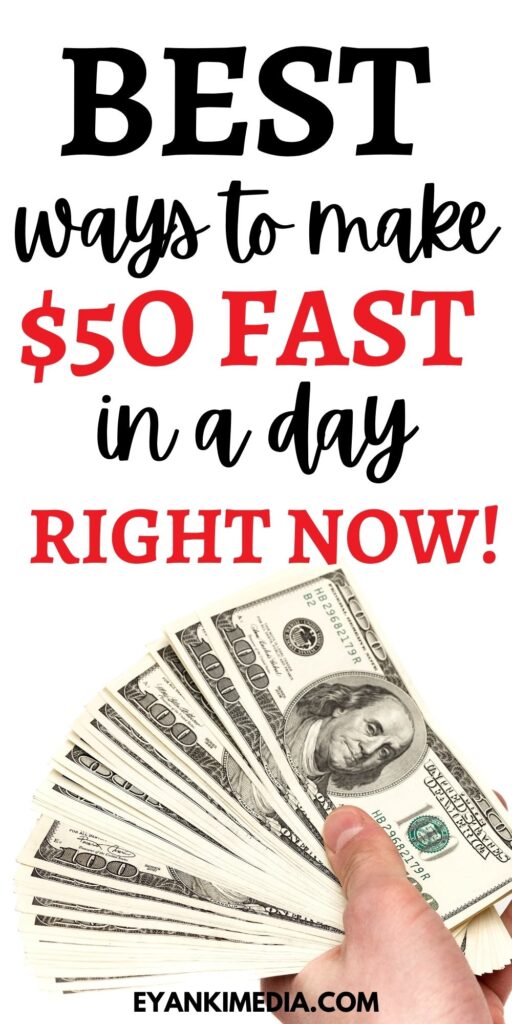 How to make 50 Dollars today?
So if you're looking for ways on how to make 50 dollars a day, this post has some of the best options for you
Just know that some of these options may require pre-approval or a background check to get started but are guaranteed ways to make you $50 today.
But don't get disheartened if you are not yet ready for those; there are ways to make quick 50 bucks without requiring any type of pre-work. Scroll down to see what options suit you and start making extra cash today.
1. Make $50 fast Delivering Food with Doordash
Delivering food with Doordash is one of the best ways to make $50 a day as it is a very flexible gig job and a great alternative to any part-time or seasonal job.
Doordash is one of the highest-paying side job apps which does not require any previous work experience.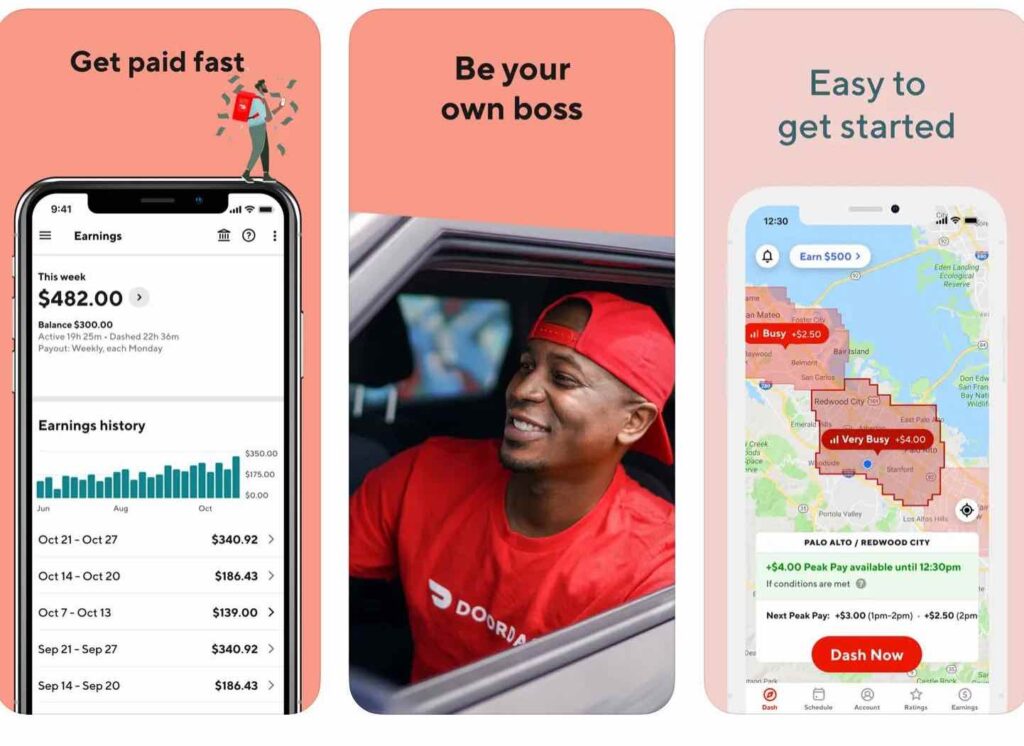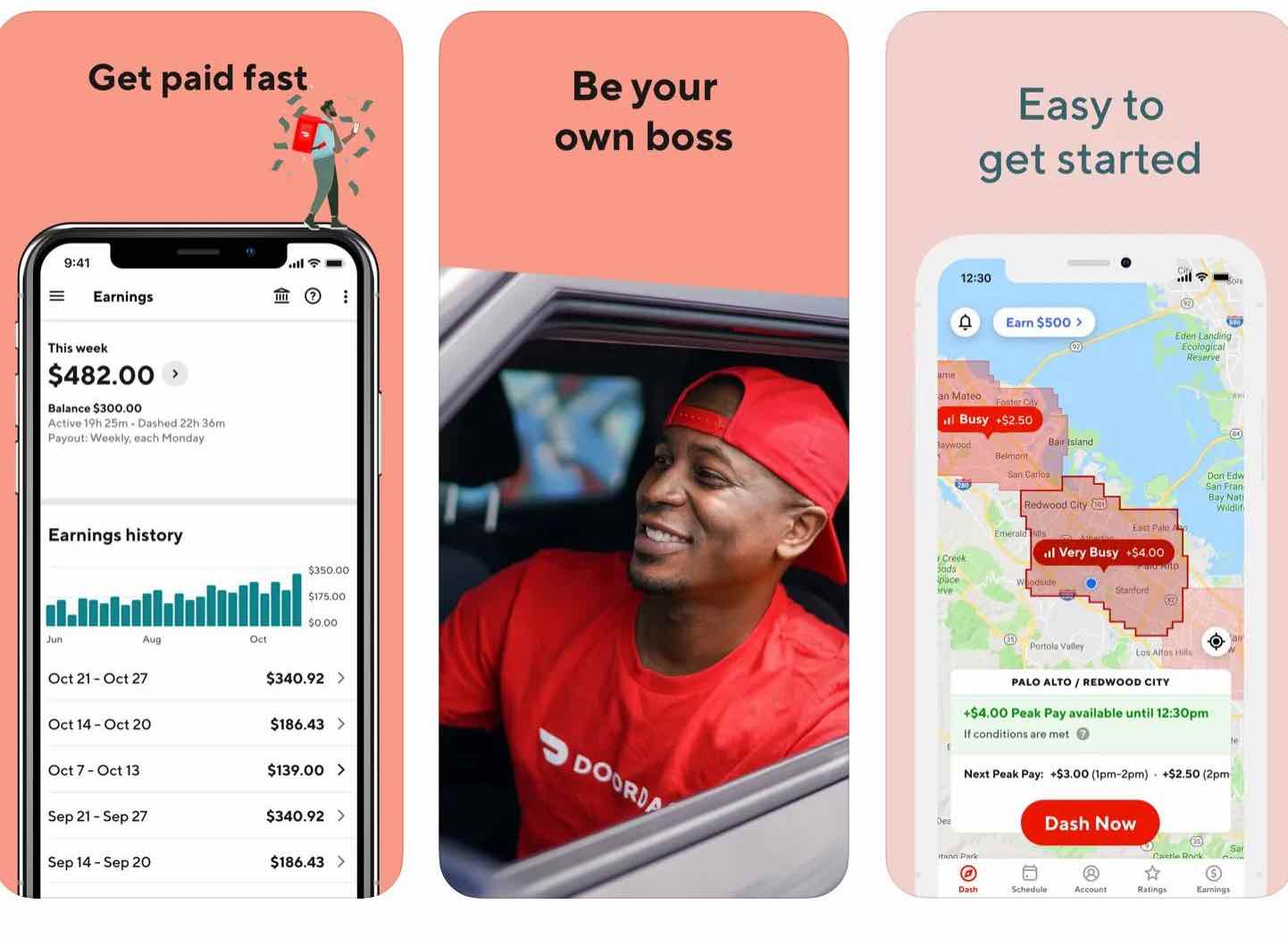 All you need is a mode of transportation to make deliveries – this can be a car, bike, or even walking if you live in an area with many restaurants nearby.
An average dasher makes up to $25 an hour with Doordash, and it can be even more if you work during peak hours or make deliveries during public events. This means you can easily make $50 fast in just a few hours of work.
This income screen shot is a good example of how a dasher earns over $3,000 per week by delivering for Doordash. Of course you don't have to work for so many hours, this is just to show you what's possible.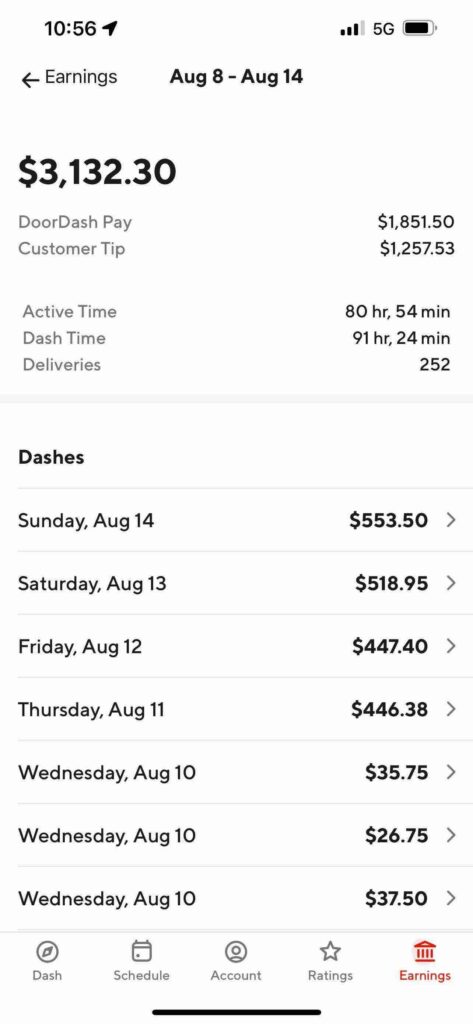 Having said so, Doordash does require a background check that may take a few days to get approved.
Once you're signed up, you can start accepting delivery requests in your area instantly and get paid via direct deposit. 
I definitely recommend you to sign up with Doordash as you can dash part-time, full time or occasionally based on your needs and start making extra cash!
2. Make $50 Fast Doing Odd Jobs
"I need money now." If you are in a situation where you need 50 dollars urgently, picking up odd jobs is the way to go.
Odd jobs are small one-time tasks that can be completed in a few minutes or hours and may not require any special skills or experience.
It could be as simple as standing in a queue for someone or helping someone assemble their new furniture.
Here are some ideas to get started and make 50 dollars fast:
a. Offer to do odd jobs for people in your neighborhood to make $50 today:
Best if you need cash urgently (like in an hour or so). Post in your local Nextdoor app or Facebook group if someone needs help with mowing, yard cleaning, or any other quick task you can do.
You can make up to $40 easily for an hour of work and get paid in cash instantly.
b. Find high-paying odd jobs at websites like TaskRabbit to make 50 dollars fast in a day:
TaskRabbit is a highly rated odd job app that allows you to find one-time gigs or odd jobs in your area and get paid for them.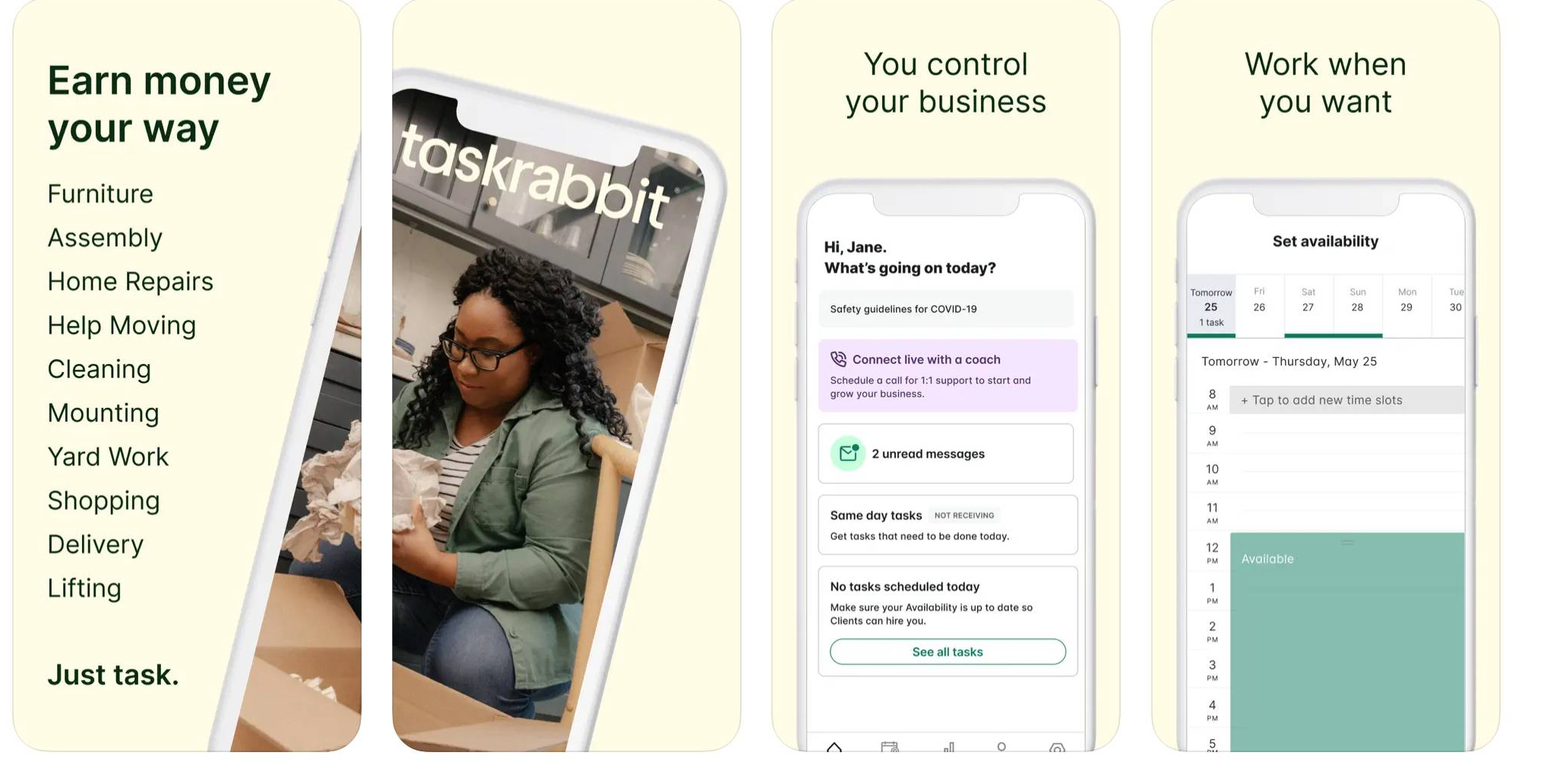 The tasks on TaskRabbit vary a lot, but some examples include: assembling furniture, mounting a TV, moving furniture upstairs, helping with set up a party, running errands, or even standing in a queue.
Though the amount you're paid for each task is determined by the type of task and average rate in your area, an average tasker makes $24 an hour, so you should be able to make your $50 goal easily.
Again, this is a great option but requires pre-registration that can take a few days to start. It can make you more than $50 fast, or in a day but not immediately!
If you're skeptical about how profitable this whole tasking thing can be, just checkout this chat from Reddit: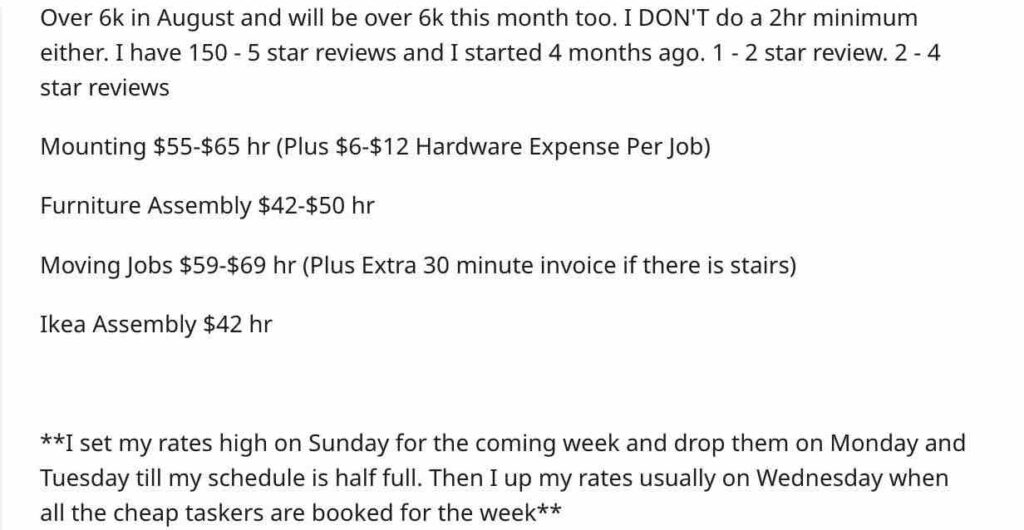 3. Make $50 Fast With Steady
Steady is a new kid in the block when it comes to making money apps, but it is already one of the most popular ones.
The app allows you to make money by finding local gig jobs or completing small jobs like taking photos of products in a store, checking prices, testing websites, and lots of online tasks.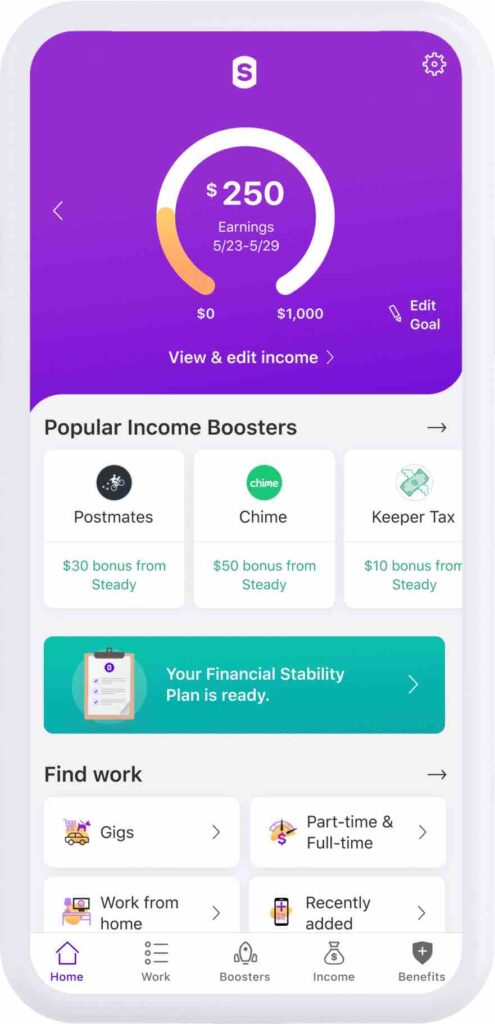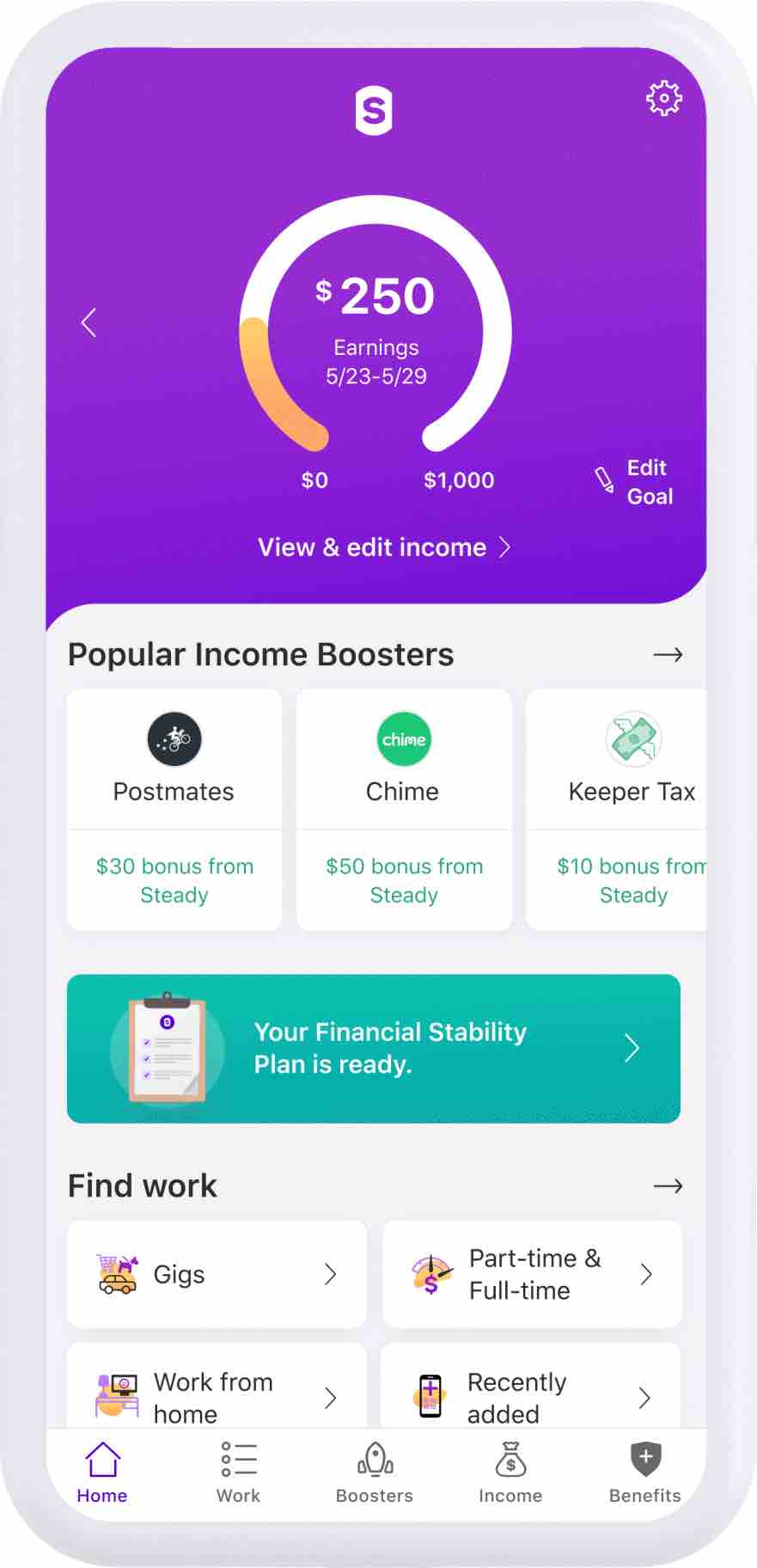 According to Steady, its members make an extra $5,500 per year on an average (assuming they use the app and put in the effort!)
It's quite simple to get started. Simply download the Steady app and answer a few questions about your skills and desires, and the app will pair you with jobs that are a good fit for you.
Easy peasy! Steady is a great way to make extra cash consistently if you are looking for something long-term.
4. Make $50 Instantly With Sign-up Bonuses
This is one of the easiest ways to make 50 dollars as there are apps that pay you money for just downloading them or signing up.
Once you create an account with them, you can take short surveys, play games or watch videos to keep earning money in YOUR SPARE TIME!
If you notice, I have used capital letters for YOUR SPARE TIME because I don't recommend them replacing your full-time or any small part-time job as they don't make enough money.
But if you are looking to make some extra cash when you don't have anything else to do or waiting in a queue, these apps can be a great way to make $50 or more fast.
Survey Junkie: With over 35,000 reviews and an average rating of 4.4/5 on TrustPilot, it has a big community (over 20 million) of people who love using it. Get free 250 points when you sign up today and make up to $5 for each short bite size surveys easily.
Swagbucks: One of the highly rated make-money apps that allow you to make money in a number of ways including, watching videos, taking surveys, and even playing games. They also offer a $5 sign-up bonus that you can cash out in PayPal!
InboxDollars: InboxDollars is one of the most popular get-paid-to apps that pays a $5 sign-up bonus plus helps your money by reading emails, searching the web, and more. 
Opinion Inn: Get $10 sign-up bonus. With over 4.7 stars, it has paid over $39,000,000 for taking short surveys.
5. Make $50 In An Hour With Focus Groups
Not a job, just a way to make extra money. Focus groups are highly lucrative as you get paid up to $400/hr for your opinions on products and services you use or know about.
I have made a lot more than $50 an hour with these focus groups while talking about stuff I use or know.

These groups like User Interviews and Respondent work for large companies that are willing to pay good money for our opinions as it helps them make better products to market.
These studies are done online from the comfort of your home and according to your time availability. 
I love making money with Focus groups, but they are always not consistent. It means they cannot be your main source of income.
To participate, you'll need to apply for studies and wait for the approval. It takes 2-3 mins to apply for a focus study, and if you get selected, you make great money.
If you want to read more about User Interviews here and see how much money I made.

6. Make $50 Fast Delivering Groceries 
Working as a shopper for Instacart or DoorDash can be an easy way to make $50 quickly in a day as you get paid for each delivery.
Once you are approved on the platform, their app will connect you with customers who need groceries delivered to them.
Just pick up the groceries according to the list from the store and deliver them to the customer.
The pay is usually around $15-$25 per hour plus tips. It means working 2-3 hours a day with apps that pay you for delivering groceries is worth considering.
7. Make 50 Dollars A class With Outschool
Outschool is an online platform to make extra money by teaching classes to kids K-12. 
Kids can sign up to learn about a variety of subjects or even art & crafts on Outschool.
One of the best things about teaching at Outschool is that you don't need a professional degree in early childhood education or any other teaching field.
You just need a passion for what you are teaching.
Outschool suggests that you can make anywhere from $30-$50 per hour by teaching on Outschool (but honestly, I have read about teachers who make more than $200 per class on Outschool)! It's because you make more money when more kids join your same class.
It makes an attractive alternative to teaching English online with VIPKID or similar sites which require extensive education.
8. Make $50 Now Selling Your Old Stuff On Facebook
Got a closet full of stuff you don't use anymore? Why not sell them on the Facebook marketplace locally and make some quick money?
It is one of the best ways to make $50 fast as you can get rid of stuff you don't need and make money at the same time.
It's pretty easy to sell on Facebook – just take a photo of the item you want to sell, write a description, and post. Once someone buys your item, arrange a time and place to meet and get paid. That's it!
If you are looking for what to sell to get $50 fast, here is the list of items you can sell to make quick cash today.
And if you want to make this as a side hustle, this list of best selling items on Facebook Marketplace is for you! I have made more than $5,000 selling on Facebook and found it as one of the quickest way to make money when you need money urgently.
Further reading: Best places to make money selling your used clothes for cash
9. Make $50 A Day With Proofreading
One of the most legit side-hustles and a work-from-home job that pays well is proofreading. As a proofreader, your job is to read content and fix grammar, punctuation, and spelling errors. 
You can make $25-$50 per hour depending on the company you work for and how fast you can proofread.
As a blogger, I know how crucial proofreaders are for many businesses.
I recently had a look at actual hourly rates of freelancers at Freshbooks and was pretty impressed to see the results. A freelance editor earns around $48/hour, according to their findings.

I recommend taking a free workshop from Caitlin Pyle, a successful proofreader, to see if this is something you can do and make money.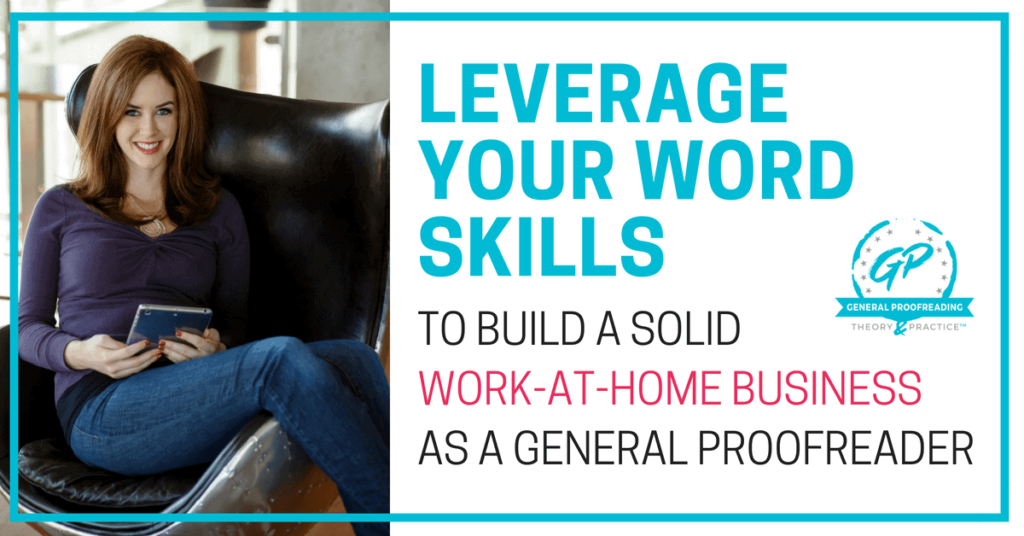 10. Make $50 Fast Freelancing Your Services
If you are still figuring out how to make $50 per day, then start freelancing your services online. 
Think of anything you are good at and start offering your services on Fiverr, Upwork, or any other freelancing platform. 
You can make $50 easily per task by writing articles, designing logos, doing voice-overs, creating videos, and a lots more. 
Just look at any of these freelancing websites and check out the services freelancers are offering to make $50 per day.
If you still can't figure it out, here is a trending idea: User-generated videos.
These are in high demand now, and you can make quick money by creating short TikTok videos or Instagram reels for brands and making $50 per video of 10-15 seconds as a beginner!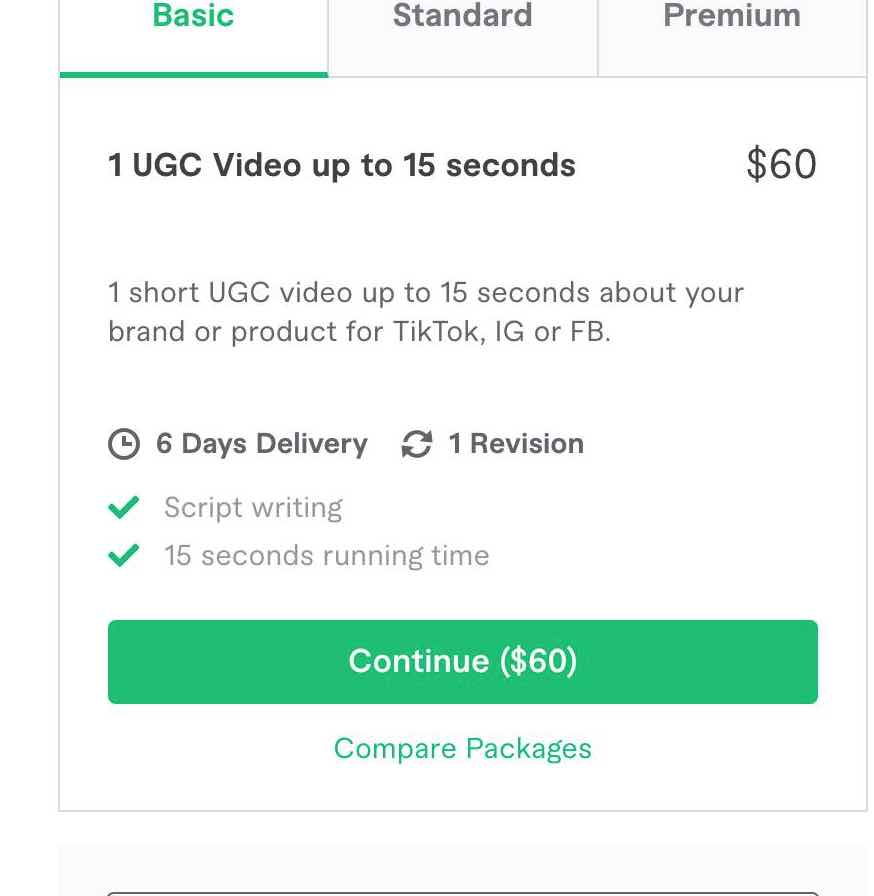 11. Make 50 Dollars Fast While Taking Care Of Pets
Though this might not be for everyone, there are websites like Rover, where you can sign up and start earning money by taking care of other people's pets.
These websites do have a pre-approval process, so it is something you cannot start now and make $50 today.
But if you love animals and want to make money in your free time, this could be a great way to make some extra money!
Many people do this as a side job and earn about $1-2k per month with Rover. See this comment below, making money while taking care of kids is not bad.
In this thread, you can find people who do this full time while taking care of multiple pets from their homes.

12. Make $50 A Day As A Virtual Assistant 
Business owners need all the help they can get to make their business run smoothly.
That's where you come in as a virtual assistant! You can make $16-25 per hour by providing administrative, technical or creative support to businesses from the comfort of your home or anywhere in the world.
With more experience, VAs that perform highly technical skills can earn up to $50 per hour. Yes, VAs do make solid money!
As you get better at your job, you can charge more for your services.
I suggest you check this list of virtual assistant jobs that can easily make you $50 a day while working from home.
Some popular job marketplaces you can use to find VA work include:
Fiverr: Best for beginners to build a portfolio
UpWork: Better than Fiverr with better pay rates
Flexjobs: Online job portal for remote jobs
Belay Solutions:  Website dedicated to helping you find a VA job 
Check this free training on how to become a virtual assistant and make $50 fast per day while working from home for just 2-3 hours.
13. Make $50 Fast with Amazon Flex
If you want to make $50 in a day quickly, you can work as a driver for Amazon through Amazon Flex.
As an Amazon Flex driver, you make deliveries for Amazon. You can choose your hour block on the basis of your vehicle and earn more than $25 an hour.

So if you work for 4 hours, you can make way more than $50! Plus, you can keep 100% of the tips you make.
Amazon Flex is better than a food delivery driver if you want to have a steady job and get paid by the hour.
14. Get $50 Now Selling Your Unused Gift Cards
Got a bunch of unused gift cards lying around? Well, you can make $50 fast by selling them on the Facebook marketplace, pawn shop, or dedicated online gift card selling shops.
There are many websites like Raise, CardCash, or giftcardgranny where you can sell your gift cards for cash instantly. The best part is that you can get paid via PayPal or direct deposit once your gift card is sold!
Ways to make $50 a day passively
Yes, there are ways to make $50 a day online or offline without doing any active work! These may require previous work or use of a tangible item you have.
Here are some ideas:
15. Rent your empty space for storage
Got some empty space in the garage, rent it on the Neighbor app to help someone store their stuff, and make more than $50 a month!
With Neighbor, you can make a listing for free and earn when someone use your listed area for storage.
16. Sell digital downloads
Selling digital downloads is a very profitable way to make money. You can make and sell printables, graphics, and e-books on sites like Etsy and make passive money. 
The best part of digital products is that you have to create them once, but you can sell them over and over.
Some of the best Etsy printable and digital product ideas include:
Wedding invites
Wall arts
Templates like social media templates
SVGs and PNGs
Labels
Party printables
17. Rent your spare room on Airbnb
If you have an extra room in your house or apartment, list it on Airbnb and make passive money with it. 
18 Start a blog
 I make way more than $50 a day with this blog passively. Starting this blog was definitely not one of the easiest things to do, but it is so worth it if you have patience and consistency.:
There are bloggers who make 6 figures in money with display ads, affiliate marketing, selling courses or sponsorship posts.
If you are interested in blogging, here are some relevant resources to learn more:
FAQs on How to Make 50 Dollars Fast Today
How Can I Get $50 Instantly?
To get $50 now, you can do several things such as sell unused gift cards, sell stuff you don't need on the Facebook marketplace, or get a loan from someone you know.
Another way to make $50 fast is doing odd jobs in your neighborhood or side job apps like Steady or Task Rabbit.
How to Make $50 an Hour?
The best way to make $50 an hour is getting an online job that pays high or freelancing your skills. Proofreading, bookkeeping, or freelance writing are some of the lucrative business ideas to make $50 an hour.
How Can I Make $50 in A Day?
There are a lot of ways to make $50 a day. If you have a car, delivering with Doordash can make you $50 a day easily. If you prefer to make $50 online, starting a proofreading business, virtual assistance or freelance writing can make you $50 a day.
If you have a craft hobby, you can make $50 a day by turning your hobby into a small craft business and selling on sites like Etsy.
There are many easy things you can make and sell from home without needing much effort.
Selling digital products is one of the ways to make $50 passively.
Ready To Make $50 Fast In A Day?
This article highlights various ways to make $50 fast when you need money. Based on your interest, pick one method to make some quick money. You can even sign up for multiple options and make more money.
If you know more ways to make $50 fast, please share them in the comments below. I hope this was helpful, and feel free to share it with anyone who might need it! 🙂
More Money Making Articles You Might Like
Best stay at home jobs for moms
Free online work from home courses to make money from home