Looking for courses for work from home jobs? In this blog post, we will share 14 of the Best Work From Home Courses for Online Jobs that pay high.
Working from home has become increasingly popular in recent years, and there are several reasons why.
For many people, it offers a way to escape the grind of the traditional 9-5 workday. It also provides greater flexibility when it comes to managing family and personal commitments. The ability to work in your PJs!
However, working from home is not always as simple as it sounds. If you're like most people, the thought of working from home sounds pretty dreamy, and the idea of actually making it happen can be pretty daunting, Where do you even start?
Fortunately, the internet offers a wealth of resources to help you get started. There are a number of free online courses that can help people make the transition to working from home.
The best part is these work from home courses are perfect for anyone who wants to learn how to find online jobs and start working from home. Whether you're a stay-at-home mom or dad, a student, a pregnant woman, or someone who is looking for a career change, these courses will help you get started!
Are free Work From Home Courses any good?
In my opinion, the answer is a resounding "yes" – but only if you choose wisely.
In theory, free work from home courses should be amazing. After all, what could be better than getting a quality education without having to pay a dime?
The truth is that most instructors need to make a living, and they can't do that if they're giving away their best content for free. As a result, free courses tend to be shorter and less comprehensive than paid courses.
That said, there are exceptions to every rule, and there are some truly excellent free courses out there.
And I've found the best way to know if a class is worth the money is to try out the free version first. If you like what you see, you can always buy the full course later.
But if the free version doesn't meet your expectations, you've saved yourself both time and money.
For now, the courses I have listed below are all vetted and high-quality ones (based on success stories and reviews) that will give you a great introduction to high-paying work-from-home jobs. (Keep in mind that you may need to supplement these courses with additional paid courses or resources to get the most out of them.)
This website contains affiliate links which means we may earn commissions if you purchase through them (no extra cost to you). You can read our policies here.
Best Work from home Courses for Online Jobs
Let's check these top work from home training courses to get started with an online job from home.
1. Online Proofreading course to Work At Home as a Proofreader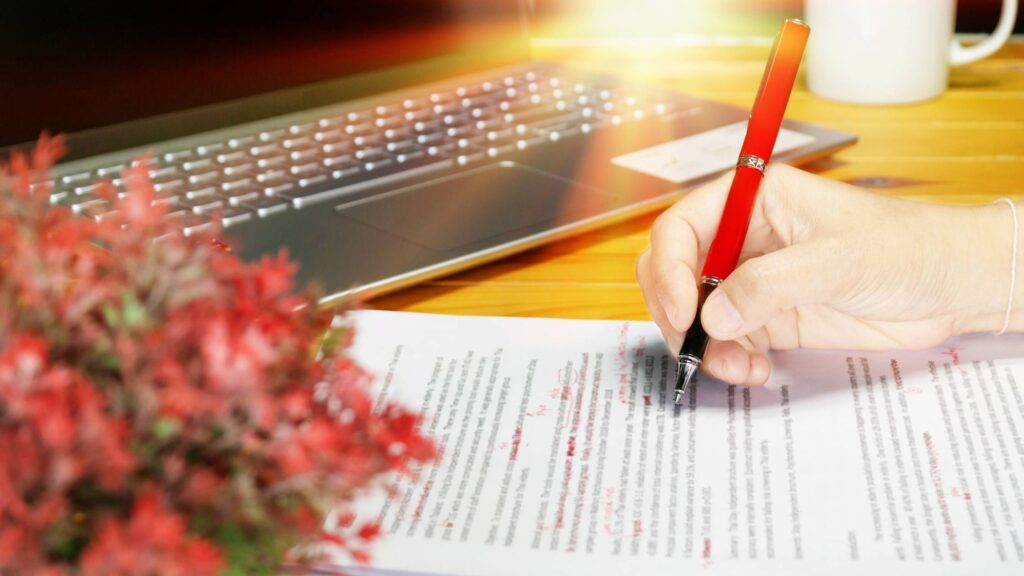 If you are looking for a legit way to make money from home, I think you should consider becoming a proofreader.
As a proofreader, you'll be checking content for mistakes and grammar to ensure that it is free of errors.
Here are a few things you can check as a proofreader:
Blog posts
Website content
Academic papers
Contracts
Press release
ebooks
Resumes
Business documents
And the best part is you can actually get started without any experience or a special degree, so it is definitely one of the best jobs to start from home.
Income potential: Proofreading services are very helpful for bloggers, journalists, and small businesses. And you can make anywhere between $40k – $60k based on experience.
How to start: I highly recommend this FREE online proofreading workshop from Proofread Anywhere to help you get started.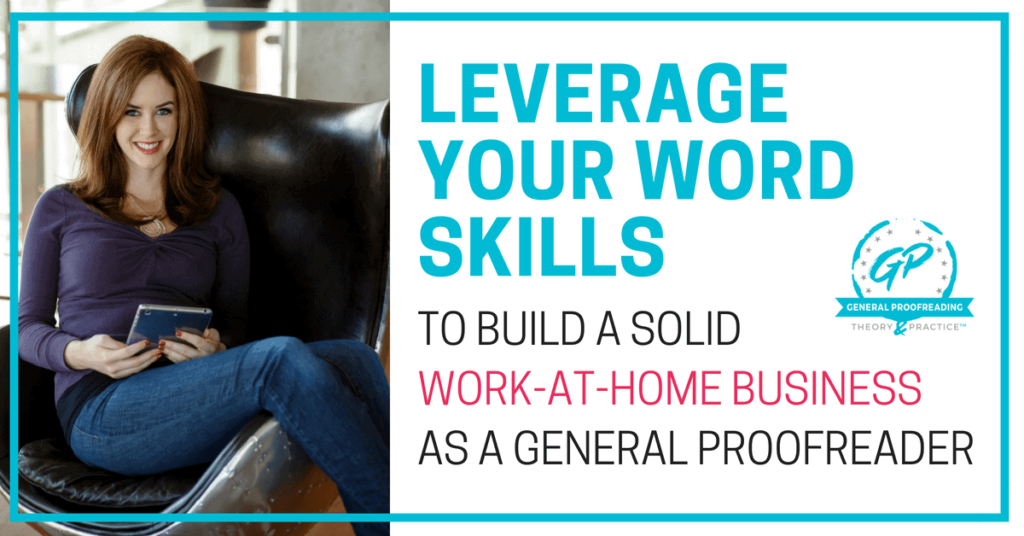 Caitlin is a seasoned online proofreader who has taught almost 15,000+ Students from over 100 countries how to become successful proofreaders.
In this FREE 76 minutes workshop, she will teach you the basic tips and strategies to get started, attract clients and make money as a proofreader from home. After listening to her online training, you will understand if proofreading is a good fit for you.
2. Start a Virtual Assistant Business from home course
If you are organized and like doing administrative tasks, becoming an online virtual assistant might be the right job for you.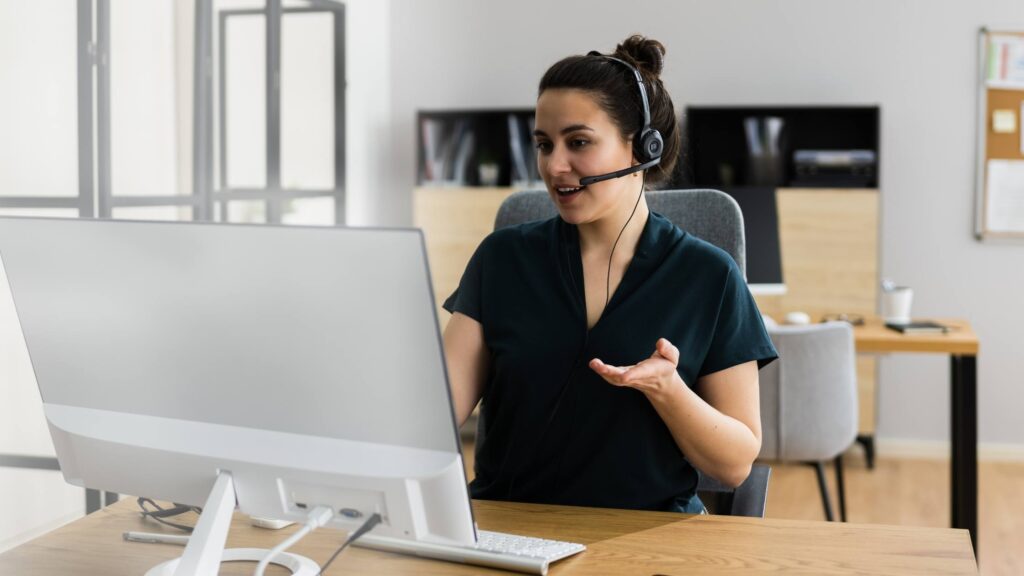 This job is easy to start, and you can work whenever you want. You can set your own working hours and scale your business whenever you have more time.
A virtual assistant's primary responsibility is to assist other businesses or even individual customers in keeping their operations running smoothly. It could be anything from managing schedules and customer support to social media. 
Here is the list of services you can offer as a VA.
Income potential: You can make anywhere from $25-$100 per hour as a virtual assistant.
If you have special skills or offer a unique service, you can charge more. And it's not uncommon for some assistants to make over $100,000 per year.
How to start: If you're interested in becoming a virtual assistant, I recommend checking out this FREE training from Abbey Ashley of The Virtual Savvy.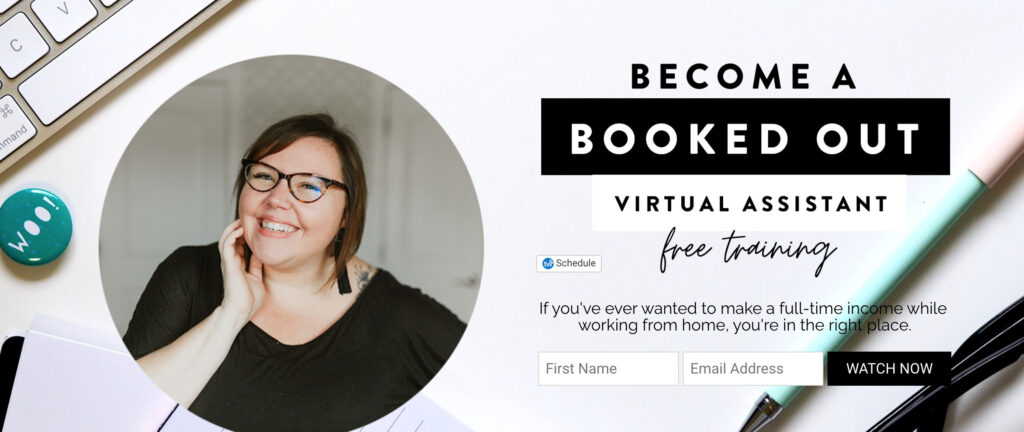 Abbey is a successful virtual assistant who has been in the business for over nine years.
She created this beginners course to teach you everything you need to know about becoming a virtual assistant and landing high-paying clients. The course is called "Become Booked Out Virtual Assistant Training."
The pre-recorded training explains a lot of things you'll need to know as a novice virtual assistant.
(This free training also is also a sneak peek at Abbey's premium courses, rated one of the best virtual assistance training courses available online.)
3. Online Bookkeeping Training
If you are good with numbers, a virtual bookkeeping course could be a great job for you.
As a virtual bookkeeper, you will be responsible for keeping track of a business's financial transactions and ensuring that all the records are up-to-date and accurate.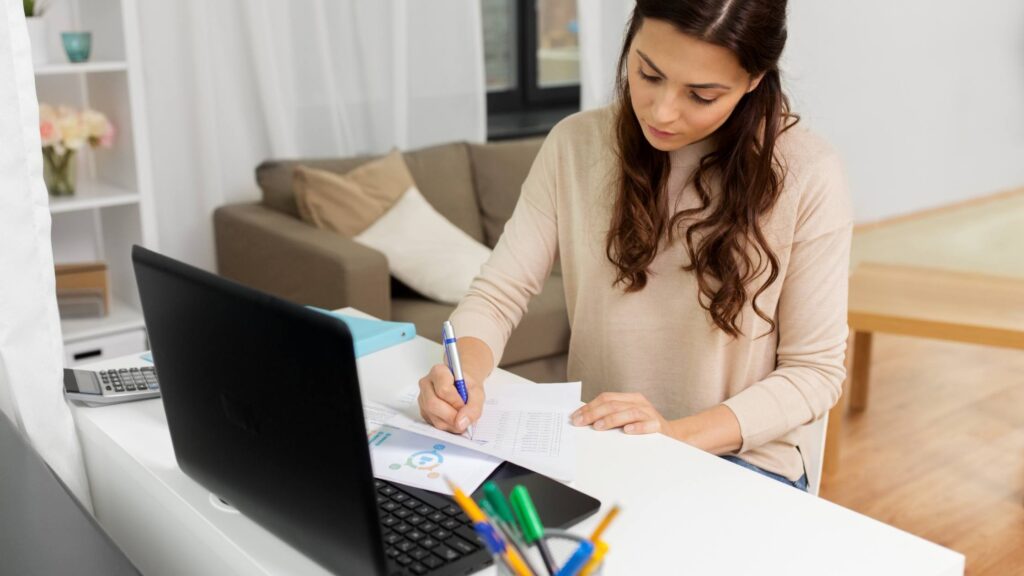 No, you don't need to have an accounting degree or be a certified public accountant to start a bookkeeping business. All you need is a love for numbers and spreadsheets.
Income potential: The average salary for a virtual bookkeeper is $40,000 per year. However, experienced bookkeepers can make up to $80 per hour.
How to start: To get started, I recommend taking this FREE mini-course by Ben.
Ben is the founder of Bookkeeper Business Academy, and he explains how becoming a bookkeeper may be an option for you in great detail.
When you sign up, you will get access to 3 FREE classes that will show you:
How to start and grow a virtual bookkeeping business
What is the average salary for a new bookkeeper?
The best tools and resources for bookkeepers
How to get high-paying clients
By the end of this online job training, you will have a much better idea of starting an online bookkeeping business is right for you.
4. Online Transcription Course
Transcribing is another flexible online job for people who want to work from home. As a transcriber, your job is to listen to audio files and convert them into written form. This could be anything from an interview to a podcast.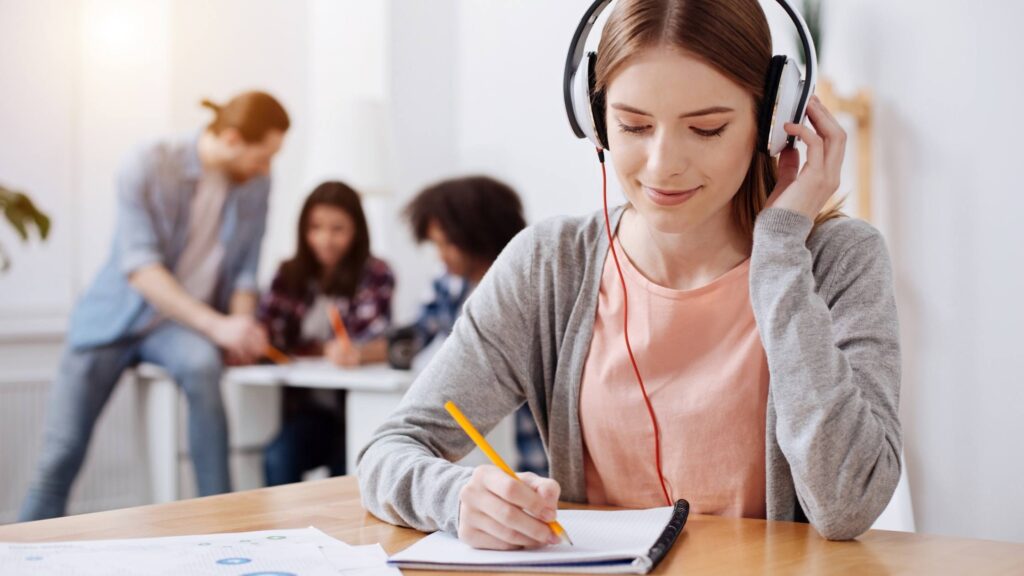 You don't need prior experience, but it is helpful if you have excellent listening skills and can type quickly.
Income potential: You can make $20-$30 per hour as a transcriber while working at home and on your own time. 
How to start: I recommend taking this FREE course from Janet Shaughnessy of Transcribe Anywhere.
In 2007, Janet began working from home as a medical transcriptionist. She started a successful general and legal transcription school shortly after that. And currently, Transcribe Anywhere is the only online transcription school that is approved by the American Association of Electronic Reporters and Transcribers.
In her FREE training, you will learn how to start as a transcriptionist, the training needed, and how much money you can make.
5. Legal transcription
Unlike general transcription, legal transcription requires you to have an experience or training in the legal field. 
As a legal transcriber, you will be listening to audio recordings of court proceedings, depositions, and other legal meetings and typing them out verbatim. 
Since Legal transcriptionists are specialized in their field, they can charge a higher rate than a general transcriptionist. 
How to start: Again, Janet's FREE course is a great place to start. In her classes, you will learn how to start as a legal transcriptionist, the training needed, and how much money you can make.
And if you feel like you're ready to take your legal transcription business to the next level, you can check out her premium course.
6. Make Money with Freelance Writing 
If you have a knack for writing, you can make money as a freelance writer.
As a freelance writer, you can write articles, blog posts, e-books, e-mails, web content, and lots more. You can write about anything that interests you. And there is a huge demand for writers who can produce quality content.
Freelancing writing is a highly lucrative business and one of the most popular online jobs. The more experience you have, the more money you can charge for your services and make.
Income potential: Freelance writers can make anywhere from $20-$100 per hour. Elna Cain, a freelance writer, makes over $1200 per article!
How to start: Elna Cain's Write Your Way to $1k is a fantastic online course for budding freelancers. She started making barely enough to pay for a cup of coffee, but now she makes thousands of dollars for each blog article she creates.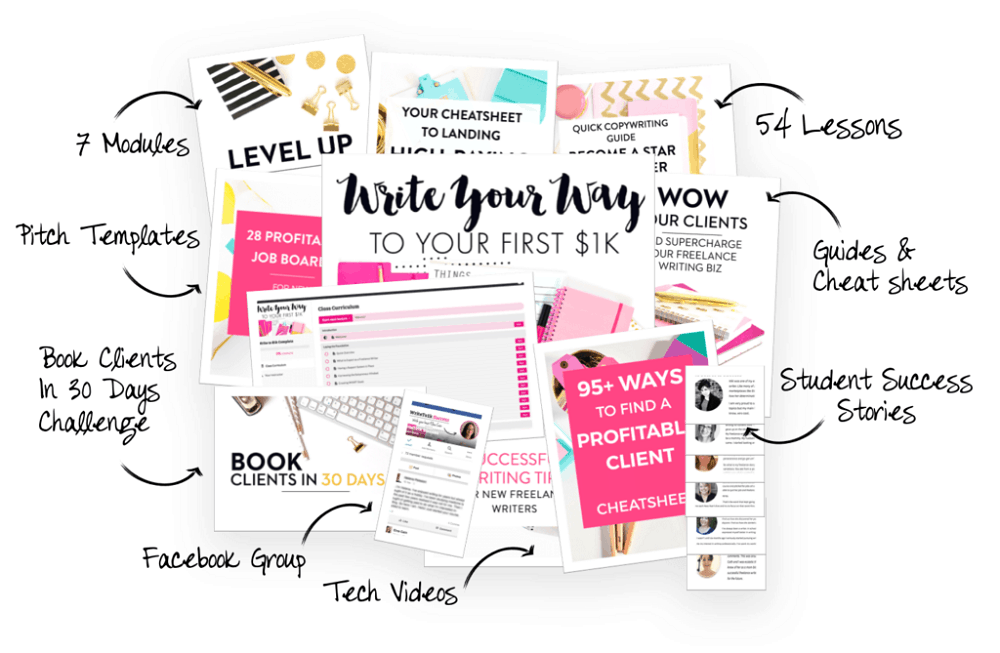 All of this is covered in her Write Your Way to $1k online course. This course is jam-packed with actionable steps to help you start a freelance writing business and make your first $1000.
In the course, you will learn:
How to find your profitable niche and build a portfolio
How to find high-paying clients
Pitching templates and checklists
Tools for profitable freelancing business
In a nutshell, this is a tried and true approach to help new writers improve their skills and help them become successful freelance writers – no matter how much experience they have.
7. Course to Make money selling printables
If you are looking for a side hustle that you can do from the comfort of your own home, learning how to make and sell printables may be a good course option for you.
Printables are digital products that you can create and sell online. They can be anything from planners and worksheets to wall art and gift tags.
The best part about selling printables is that they are easy to make and have a low start-up cost. Plus, you can sell a printable as many times as you want once it is created.
I make printables with Canva, an easy graphic designing tool for not-so-professional designers. 
Income potential: You can make anywhere from $100-$1,000 per month selling printables. Some people make a full-time income selling printables.
How to start: The best way to learn how to make and sell printables is by taking this FREE workshop by Julie and Cody.
They are successful printable sellers on Etsy, and this workshop will teach you finding profitable ideas to sell on Etsy, how to start an Etsy shop and how to scale your business.
You can also read success stories of their students who are making full-time selling printables.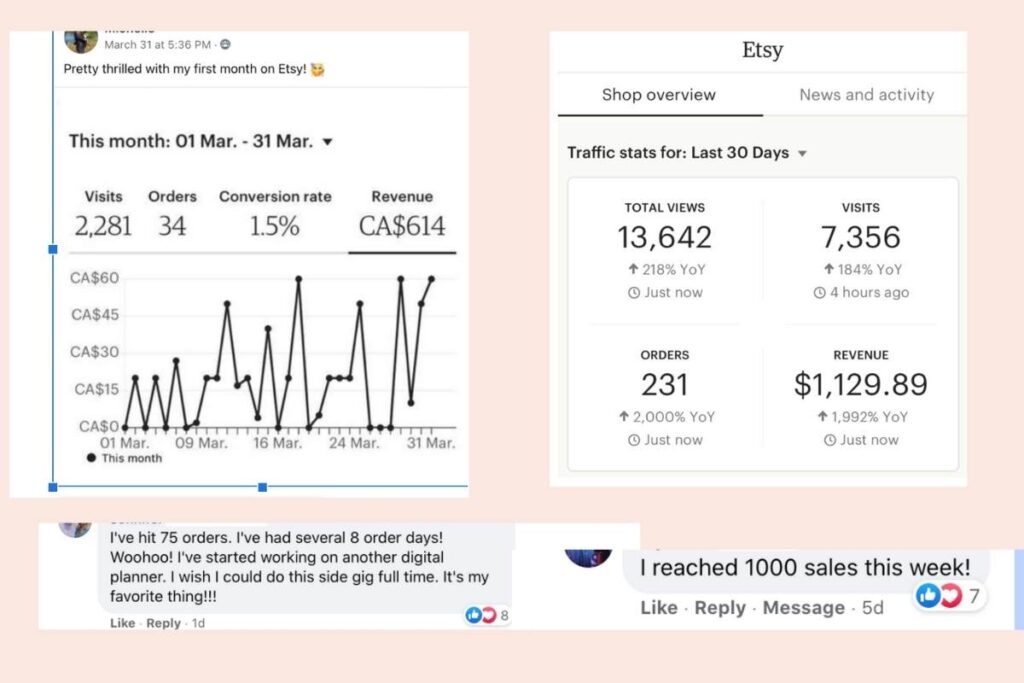 Related posts:
8. Work At Home as a Scopist 
It is a great online job for people who are detail-oriented and want to work from home.
As a scopist, you will edit the court reporter's transcripts (shorthand) at home and send them back to the court reporter through email.
Income potential: The average salary for a Scopist, as reported by Glassdoor, is $52,522 per year in the United States.
How to start: To start working as a scopist, you will need to take a course.
I recommend first taking this FREE course from Linda Evenson, who is a certified court reporter and has been working as a scopist for over 35 years.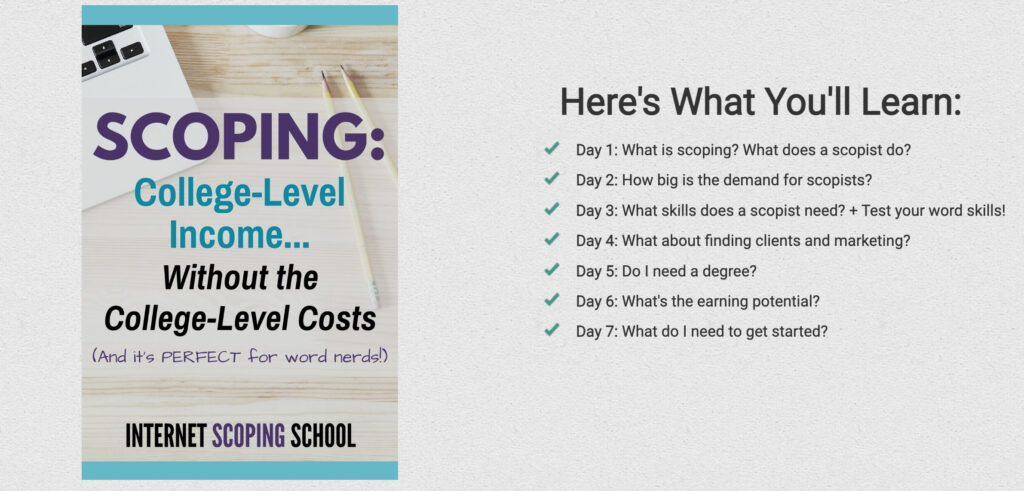 She started Internet Scoping School to help people learn how to work from home as a scopist. Her students' makeover 4,500 per month
Interested in scoping? Join her FREE mini-course that will teach you how to make money as a scopist.
9. Work as a Pinterest VA from home
Do you love being on Pinterest? 
If so, you can make money working as a Pinterest Virtual Assistant (VA). As a Pinterest VA, you will be responsible for creating and managing Pinterest accounts for businesses.
If you are creative, you can make a lot of money by pinning on Pinterest. There are many services that you can offer as a Pinterest VA. Some of the most popular and in-demand services include Pin designing and scheduling.
Income potential: Pinterest Va's make $300-1,000 per client per month.
How to start: The best way to learn how to be a Pinterest VA is by taking this course from Kristen Larsen. Kristin Larsen learned Pinterest to get traffic to her blog. Soon, she started getting a lot of traffic quickly from Pinterest.
Since people wanted to know her secrets, she created a course that shared her secrets and also helped people start their own Pinterest Virtual Assistant businesses.
This course will help you become a virtual assistant who provides Pinterest services to businesses.
After completing this course, you will be able to create your own work-from-home job as a Pinterest virtual assistant or Pinterest manager for other businesses.
10. Make Money on Instagram course
I am sure that you agree with me that Instagram is one of the most popular social media platforms these days. But did you know that you can make money on Instagram?
Yes, Instagram influencers are making a full-time income from just posting photos and reels on Instagram. There are several ways to make money on Instagram, but the most lucrative way is through sponsorships.
As an influencer, you can get paid to post photos and videos of products or services through big brands.
Income potential: You can make anywhere from $100-$20,000 per month on Instagram. It all depends on how many followers you have and how often you post. I've seen a few influencers earn $5,000 to $10,000 with a single sponsored 10-15 second reel!
How to start: If you want to learn how to make money on Instagram, I recommend first taking a master class from Alex Tooby.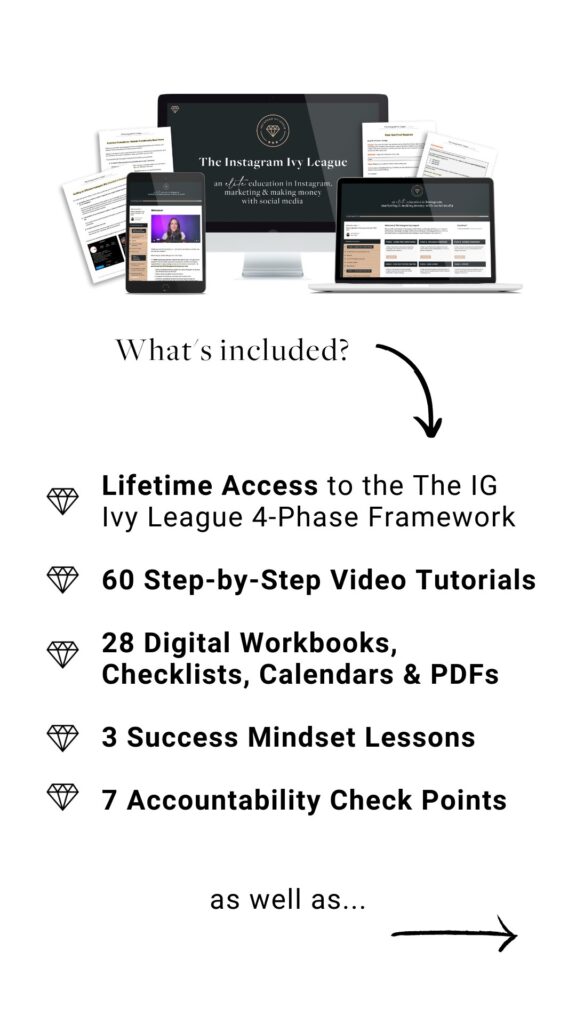 Alex Tooby is an Instagram expert with over 500,000 followers and featured in several good publications like Cosmopolitan, Time, Marie Clarie, and Buzz Feed.
Alex teaches you how to build an audience and engage with them. You will pick up tips on how to increase your Instagram following and interaction, which may help you make money.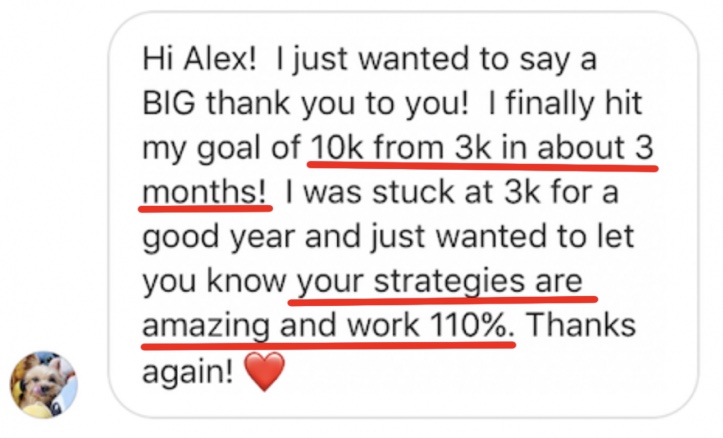 11. Learn to code
Many people dream of having a career in coding because it is in high demand and the pay is equally good.
As a coder, you can work for a company or as a contractor. My family is full of coders (except me!), and they're all doing well. In fact, one of my cousins earns over $100,000 per year coding from home!
What do coders do? 
They design, create, test, and maintain software and applications.
As a coder, you can create innovative websites, develop mobile apps, or even customize existing applications.
I know many people think that coding is hard, but it's actually not that difficult once you get the hang of it.
Income potential: The coding salaries depend a lot upon experience and specialization. There are several career options in coding, and each of them pay differently.
The average entry-level pay for a coder is over $50,000, while an experienced coder can make upwards of $100,000.
How to get started: Coding is a high-paying skill, so it is worth your time and effort to learn it.
If you're interested in learning to code, then I recommend checking out Code Academy and Udemy. They offer free entry-level courses on how to code. You will learn the basics of programming and then progress to more specialized courses.
Coding Bootcamps are very popular these days, and they promise to make you job-ready in a few months.
12. Dog Bakery Course From Home
Have you ever thought of starting your own business but didn't know where to start? 
If you love dogs and baking, then starting a dog bakery from home could be the perfect business.
A dog bakery is a unique and fun type of pet business that focuses on making homemade dog treats and cakes, and the demand for dog bakeries has been growing. Well, people love their dogs!
How to start: If you like the idea of a dog bakery business, this free training course from Kristin Larsen is for you. 
She sells her dog treats on Etsy and at local farmers' markets. Today, she teaches others how to start and grow a successful dog treat business.
Income potential: Well, according to her, the profit margin is quite high and goes up to 60% or more when you buy in bulk. Some of her students make $500-$1000 as an extra side income, while others even started their own bakery business.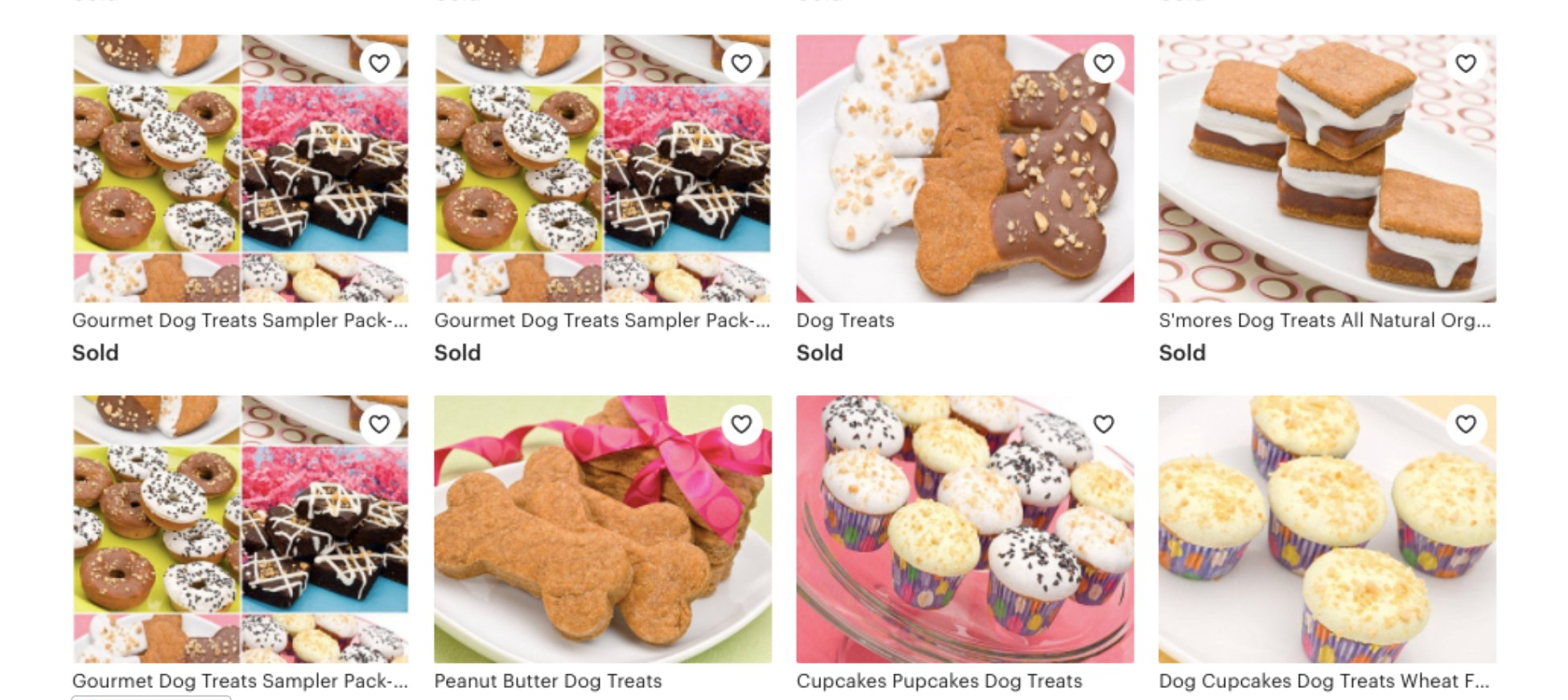 If you want to make an extra $500-$1,000 per month or even more, Diva Dog Bakery can show you how to do it.
 13. Start a Profitable Reselling Business From Home
A reselling business is where you buy products at a low cost and sell them at a higher price. It might sound like a simple business model, but it can actually be quite profitable.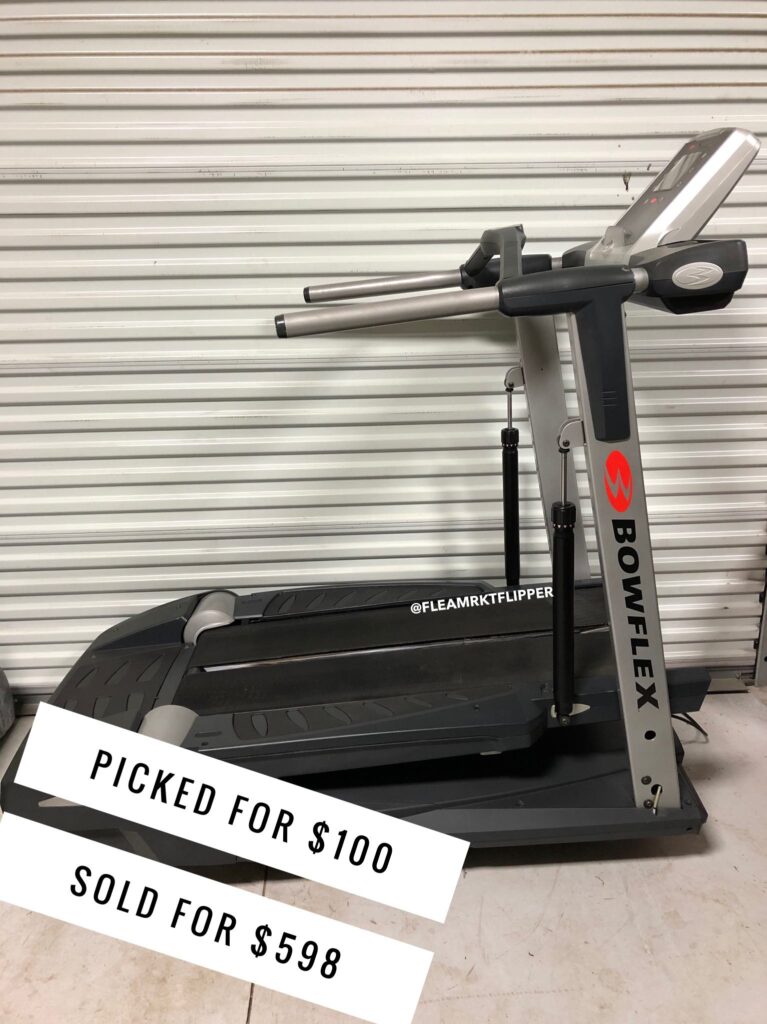 You might have watched American Pickers, a show about two guys who travel around the US buying and selling antiques. This is an example of a reselling business.
Income potential: You can make anywhere from $500-$5000 per month reselling products.
Melissa and her husband Rob have been flipping flea market finds for many years and make over $133,000 a year doing this!
How to get started: Check out Flipper University's free course if you enjoy sifting through goods at flea markets, garage sales, and thrift shops and would like to make money flipping.
REAL-LIFE SUCCESS STORY
Stacy, a student of flipper university was able to replace her nursing income with flipping in two years. She started with 0.50 cents and made $60,000 on the side!
Related:
 14. Amazon FBA Seller course from home
One of the top money-making opportunities from home is through Amazon FBA.
This business can be done from anywhere, which makes it very flexible. You can also grow or "scale up," if needed.
FBA stands for Fulfillment By Amazon, and it allows people to sell products on Amazon without having to worry about shipping or customer service.
As a private label seller, you can source products from manufacturers, brand them as your own and have them shipped to Amazon. Amazon will then store, pack and ship the products for you.
Income potential: You can make a full-time income with Amazon FBA.
According to this article, Amazon sellers can earn anywhere from $1,000 to $25,000 a month. Top sellers on Amazon make over $100,000 per year!
How to get started: Starting a profitable Amazon FBA business from scratch can be overwhelming. Your product selection, sourcing, branding, packaging, shipping to Amazon, and marketing your product are a lot to think about! A single mistake can cost you time and money.
That is why I recommend the Amazon FBA Seller Course or Amazon one product challenge. It has helped many aspiring sellers launch successful businesses on Amazon. I know it can help you too.
To learn more about Amazon FBA, I recommend taking this free 5 step training. In this training, you'll learn:
How to find profitable products that sell with almost zero competition.
How to build a 7-figure Amazon FBA business.
How to outrank competitors and get sales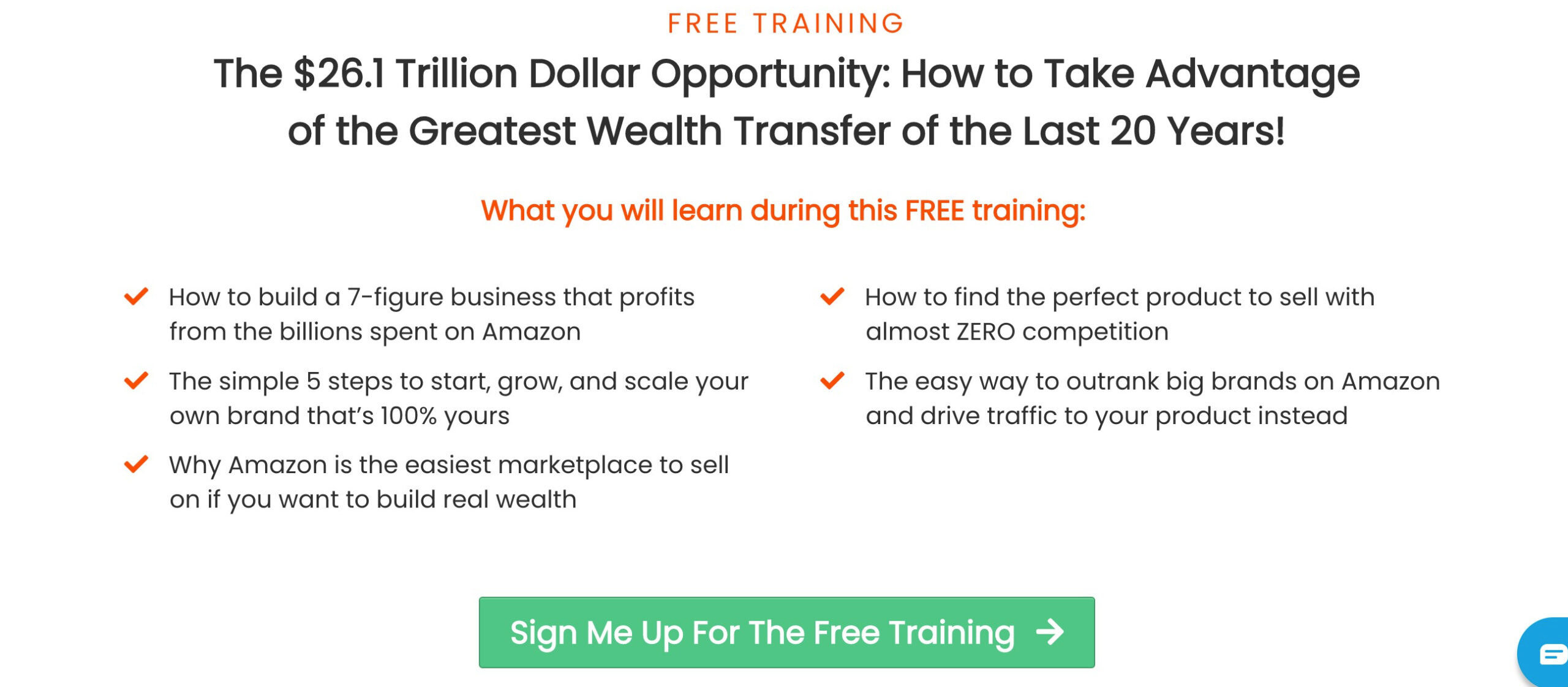 And you can learn some real success stories from people who have gone through the course and are now making a full-time income from home with Amazon FBA.
Thoughts About Online Courses For Work From Home
There you have them- The best courses for working from home that can help you make extra money.
I hope this list has given you some ideas and inspiration to start your own work-from-home journey.
If you are interested in any of these courses, I suggest signing up for the free training first. This will give you a good idea of what the course is about and if it is a good fit for you.
Each of these courses has the potential to make you a full-time income from home. It just takes some time, effort, and patience to get started.
To be successful with any of these work at home job courses and careers, you need to put in a lot of hard work. It won't be easy, and it won't happen overnight, but if you are willing to work hard, you can be successful.
So what are you waiting for? Get started today!
If you have any questions or comments, please feel free to leave them below. I would love to hear from you! 🙂