Want to know how to make money from home in Australia?  Here are the proven ways to make money from home in Australia.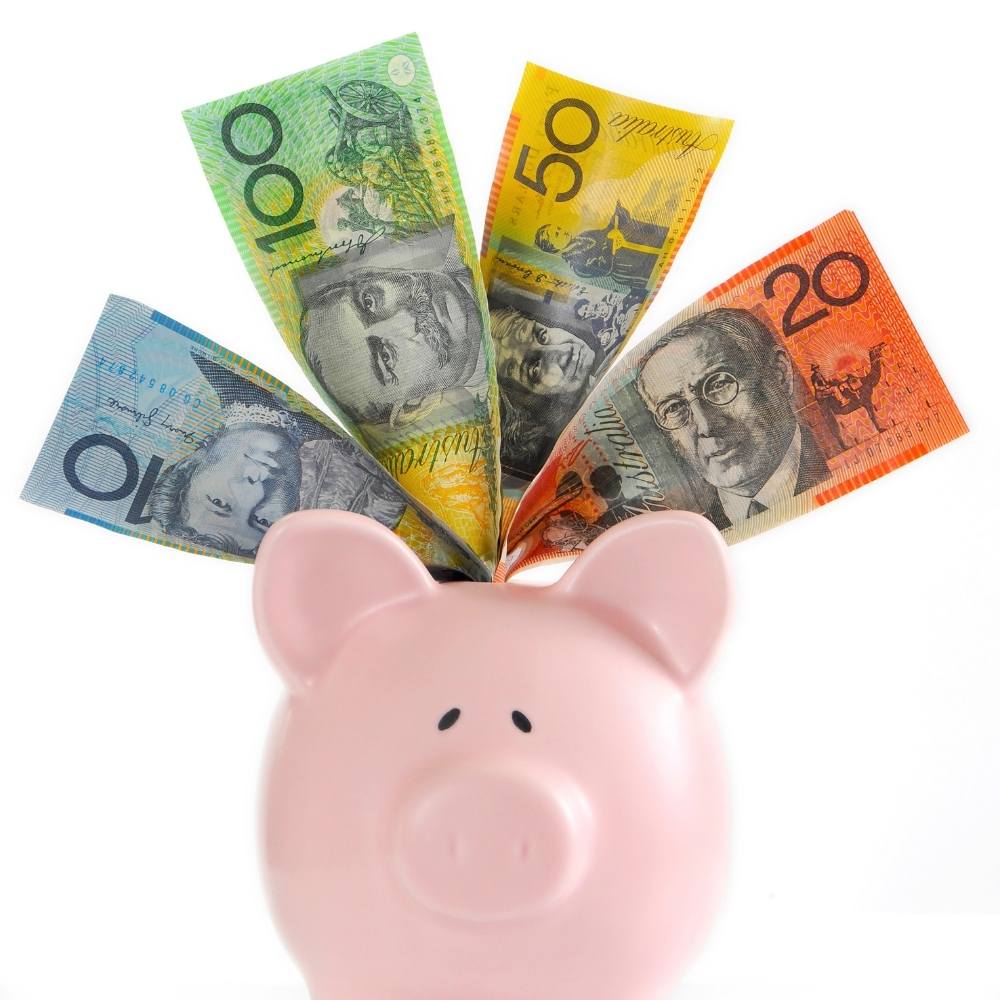 Two years back, I was looking for ways to make money from home as we had just moved to Australia.
Starting everything from scratch requires a lot of money and it was the only way for me to support my family while taking care of my small kids.
Not to mention, it was the same time when we had some of the biggest lockdowns in Melbourne- you know what I mean!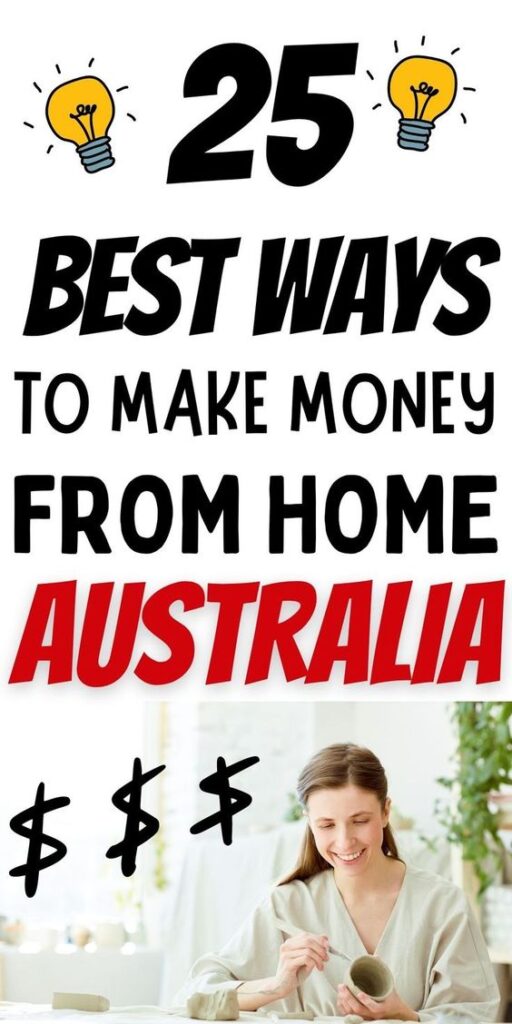 Well, coming to the main point- I did a lot of research, checked a lot of money making ideas from home and I was surprised at how many legit options were available and how many people were successfully making a living from home.
Now that I've been hustling for a quite a sometime, I've actually created a few income sources that help me make money from home in Australia.
So, if you're looking to boost your family income, this list of Real ways to make money from home in Australia (the ones I found legit and actually work) will provide you some inspiration.
These include:
Ways to earn money online in Australia
Offline money making ideas
Please note that these are NOT get-rich-quick ideas, and they will require some work on your part.
But if you are determined to make money from home, then any of these ideas could be the perfect fit for you.
Some of these methods require an investment or some skills, but there are plenty that don't. Some of these can help you make a full-time income with time or can be just a side hustle to make some extra cash.
So, without further ado, here are 25 best ways for you to start making money from home in Australia. 
In a hurry, check my top picks:
This website contains affiliate links which means we may earn commissions if you purchase through them (no extra cost to you). You can read our policies here.
Best ways to make money online in Australia in 2022
If you're looking for legit ways to make money online, Australia has plenty of online money maker opportunities for beginners.
1. Make Money blogging
Many people don't know that blogging is a very lucrative way to earn money online. You can make a full-time income from blogging (many people make way more than that!). There are many ways to make money from home through blogging. 
This blog (you are reading) makes me money even when I am sleeping through affiliate marketing and ads.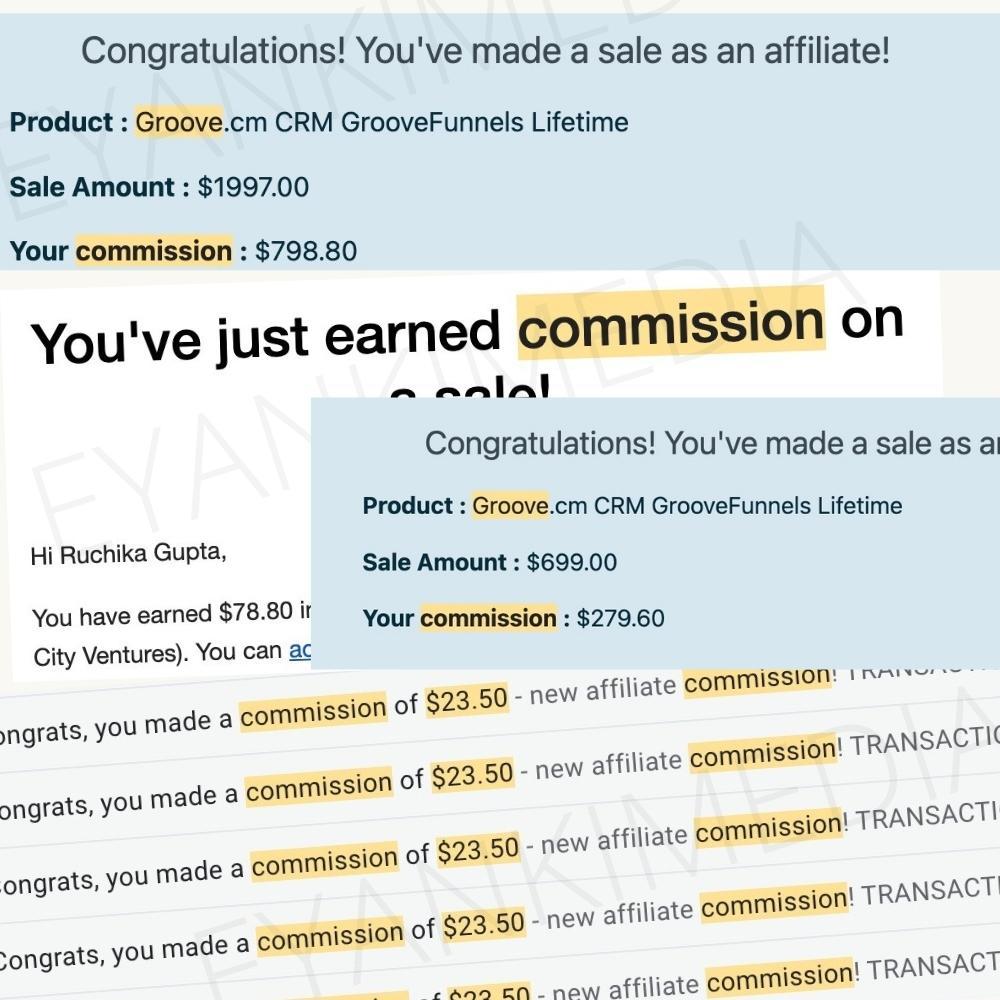 I am not saying that blogging is an easy way to earn money online; it took me a lot of hard work and dedication to get here. But if you are willing to put in the time and effort, blogging can be very rewarding.
If you are interested to learn more, here are some helpful resources:
Start a blog (bootcamp) from a 6 figure blogger
2. Sell digital downloads on Etsy
One of my favourite ways to make money online is by selling digital products on Etsy. 
Etsy is a known marketplace for handmade and vintage items, but you can also sell digital products such as printables, templates or other downloadable graphics. I have a list of the best selling Etsy printables.
One of the best reasons for selling digital products on Etsy is that once you create the product and upload it to the platform, it will keep making sales and passive money for you.
Many people make a full-time income from selling digital downloads on Etsy. You can even start this as a side hustle or as a way to make extra money from home.
Want to start this easy side hustle from home? Check this comprehensive course on selling Etsy printables from home. I has got awesome reviews and helped me earn good side income on Etsy.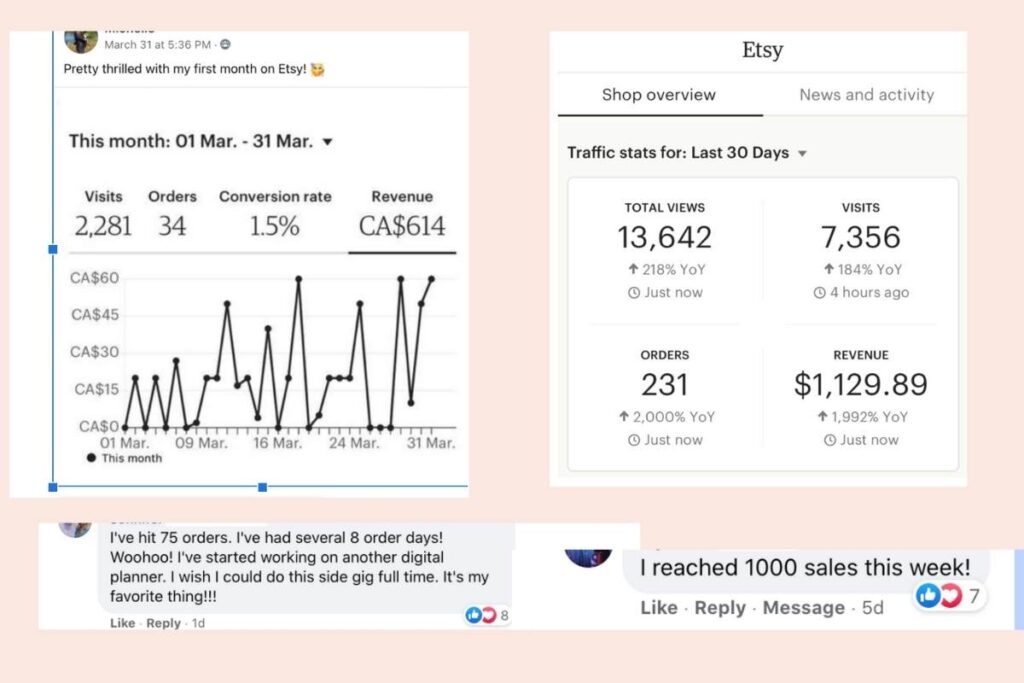 3. Sell stickers
This blog post on how to make money from home in Australia wouldn't be complete without mentioning one of the most profitable ways to make money from home- selling stickers.
Yes, those little pieces of paper that you stick on your laptop, planner, phone, car or even product packaging can be a viable business idea.
You can create your own stickers designs or find a supplier who can print custom stickers for you (like print on demand we talked about earlier) and sell them on online marketplaces such as Etsy, eBay, your own website or even on Redbubble. They are among the top sellers on Etsy.
Here is an Aussie mum, Mim who sells stickers and makes over $100k a year from home. Check her free course to learn more. Her students make these stickers to sell on Etsy and earn a legit income from home.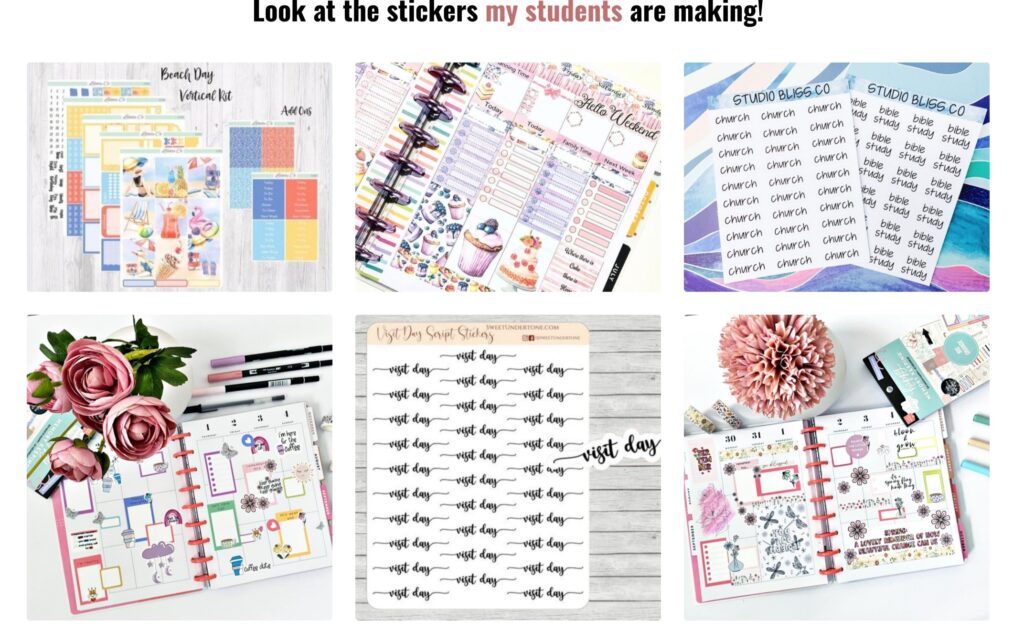 4. Starting an Amazon FBA store
Amazon is the top marketplace in the world and it is no secret that Amazon Australia is growing rapidly too.
Amazon FBA is a program that Amazon offers to its sellers. With this program, you send your inventory to an Amazon warehouse. The Amazon staff will pick, pack, and ship the products to your customers.
Unlike dropshipping, you need to have inventory in Amazon warehouse which means that you need to invest in your products.
However, the advantage of this program is that Amazon takes care of all the shipping and customer service for you. All you have to do now is concentrate on finding profitable things to sell to tap into this lucrative market.
That is why I recommend taking this free 5 step training. In this amazing training from experts, you'll learn:
How to find profitable products that sell with almost zero competition.
How to build a 7-figure Amazon FBA business.
How to outrank competitors and get sales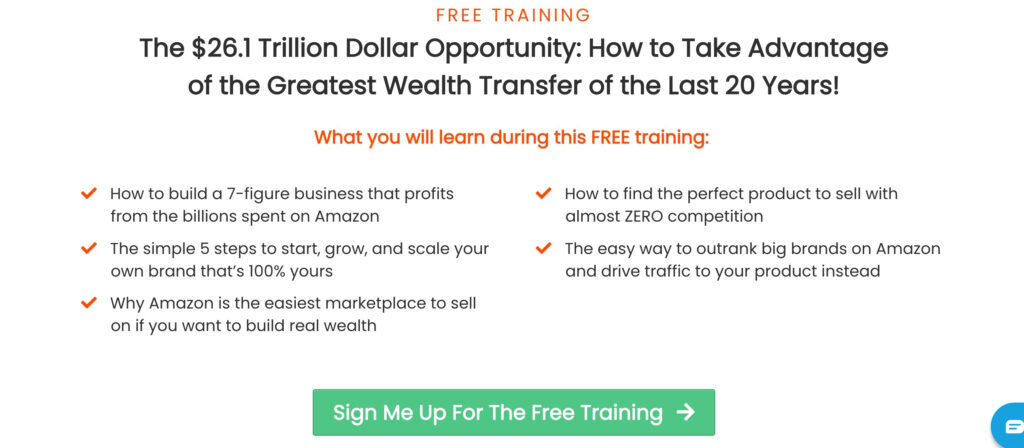 5. Take high paying online surveys (Focus groups) 
Do you know you can get paid up to $200/hr for taking online surveys in Australia and sharing your opinions?
Yes, they are legit, and I have made over $800 (see proof below) by sharing my view on simple products we use daily in our household. You can earn even more if you have a special skill set or knowledge in a particular area.

To get started, sign up for a reputable survey company such as User interviews (my fav) or Respondent. Some more popular ones in Australia include Octopus, Survey Junkie, Swagbucks, Toluna, Opinion Inn and more.
6. Be a Freelance writer
With this internet boom, businesses look for ways to get their message and products in front of their target audiences.
If you have good writing skills, freelance writing could be the perfect home-based business for you.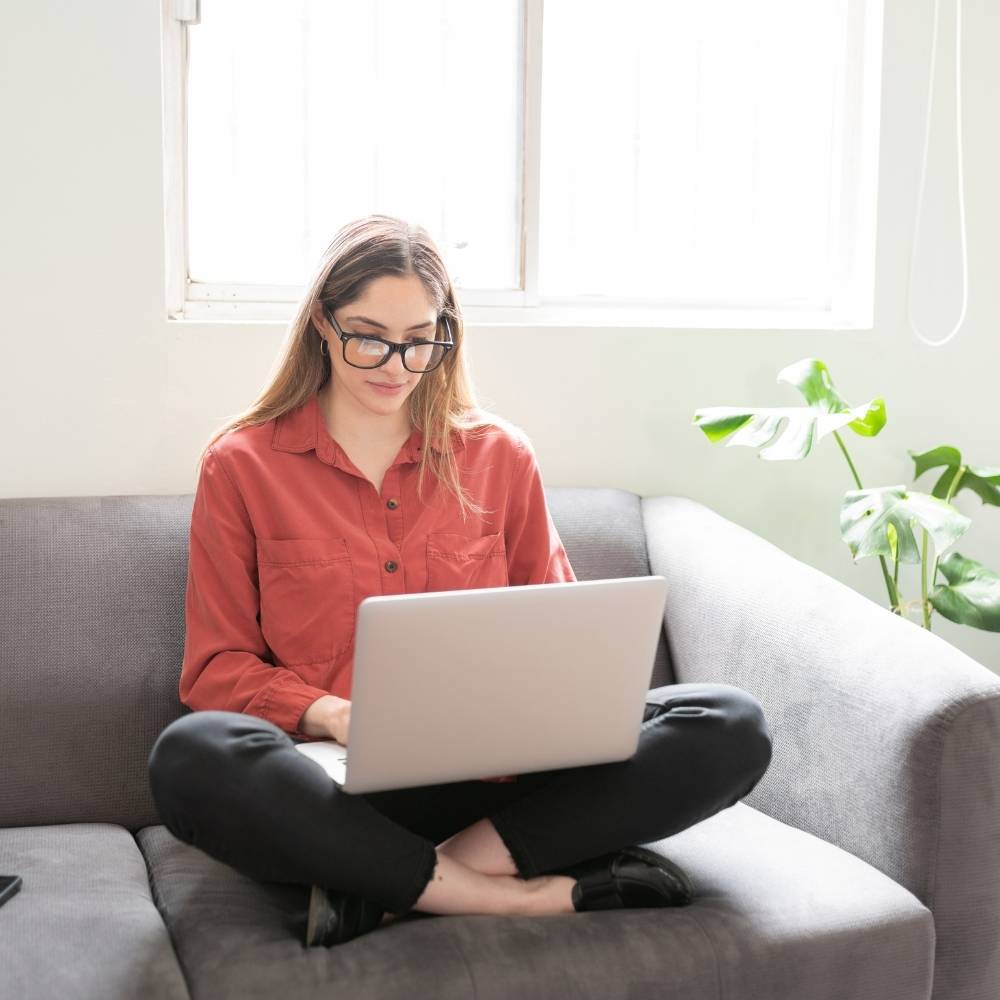 Freelance writing is a legit way to make money from home, and all you need is good research and writing skills.
You can find clients on online marketplaces such as Upwork, Fiverr, People Per Hour or by pitching to businesses directly.
Check out this free guide on how to become a freelance writer from home for more information and tips.
7. Become a Virtual assistant
A virtual assistant is someone who provides support to businesses and entrepreneurs.
With the rise of the digital era, there is a high demand for virtual assistants. Many business owners can't even think of running their business without a VA.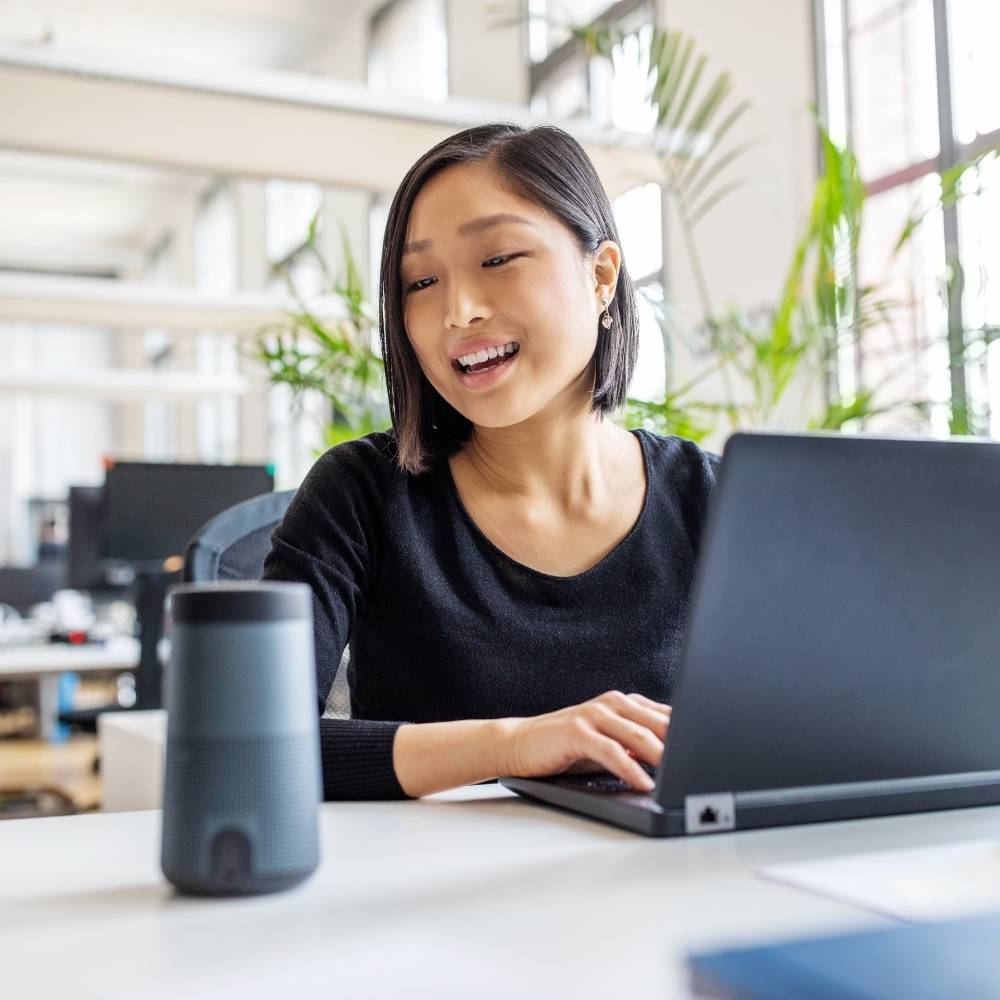 As a VA, you can work from anywhere in the world as long as you have a computer and internet access, and VA can earn from $20-$45/hr based on their experience.
If you want to learn more about becoming a VA, check out this free training on How To Become A Virtual Assistant.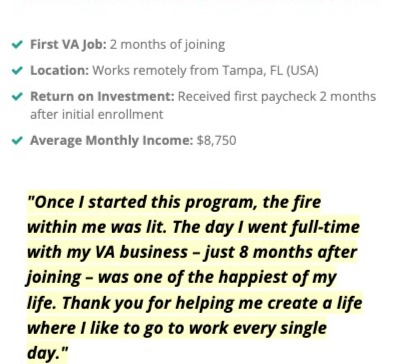 8.Make money proofreading
If you have a good eye for spotting errors in written content, you can make good money from home by proofreading. Proofreaders make $30-$50 per hour.
Because the self-publishing and blogging industries have grown so much, there is a huge demand for skilled online proofreaders.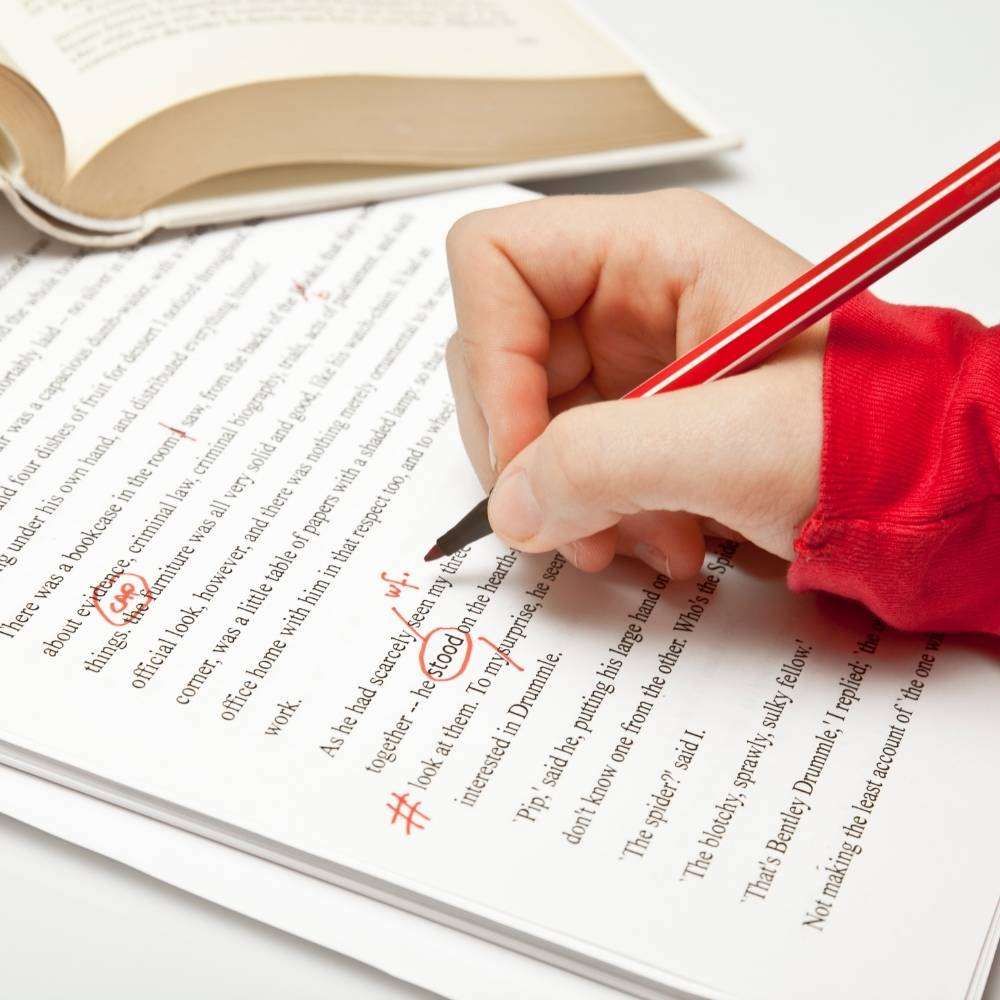 As a proofreader, you will be checking spelling, grammar and formatting errors in documents like books, blog posts or website content, and you need only a laptop and internet to get started.
This makes it a great home business idea for stay-at-home mums, dads, or anyone with a few hours to spare each week. 
Find out what it takes to be a proofreader and start your own proofreading business with this FREE Workshop!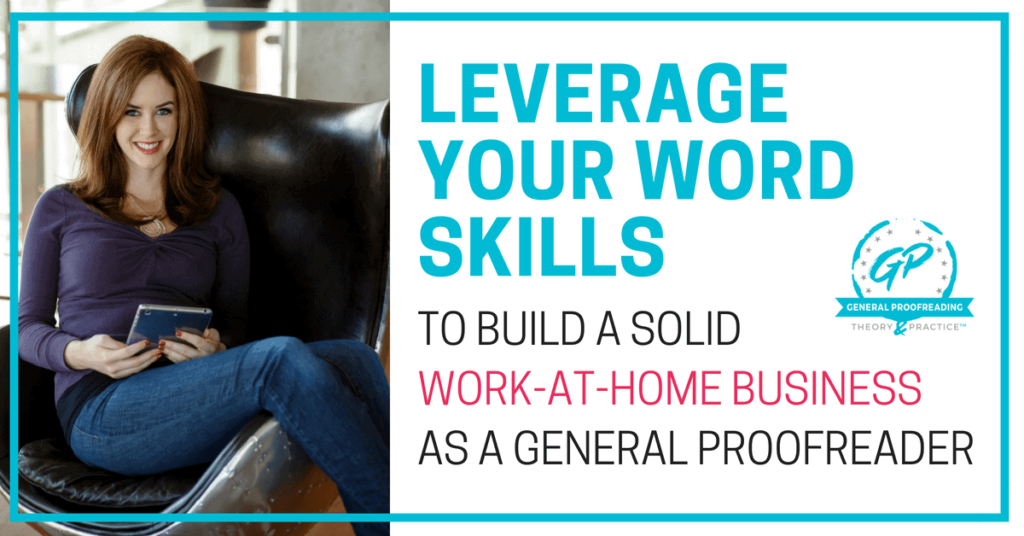 In this FREE 76 minutes workshop, Caitlin will teach you the basic tips and strategies to get started, attract clients and make money as a proofreader from home. After listening to her online training, you will understand if proofreading is a good fit for you.
9. Sell Print On-demand products
 Print on demand is another rising trend in eCommerce to make money online. In this online money-making idea, you sell custom-printed products such as t-shirts, mugs, phone cases and more.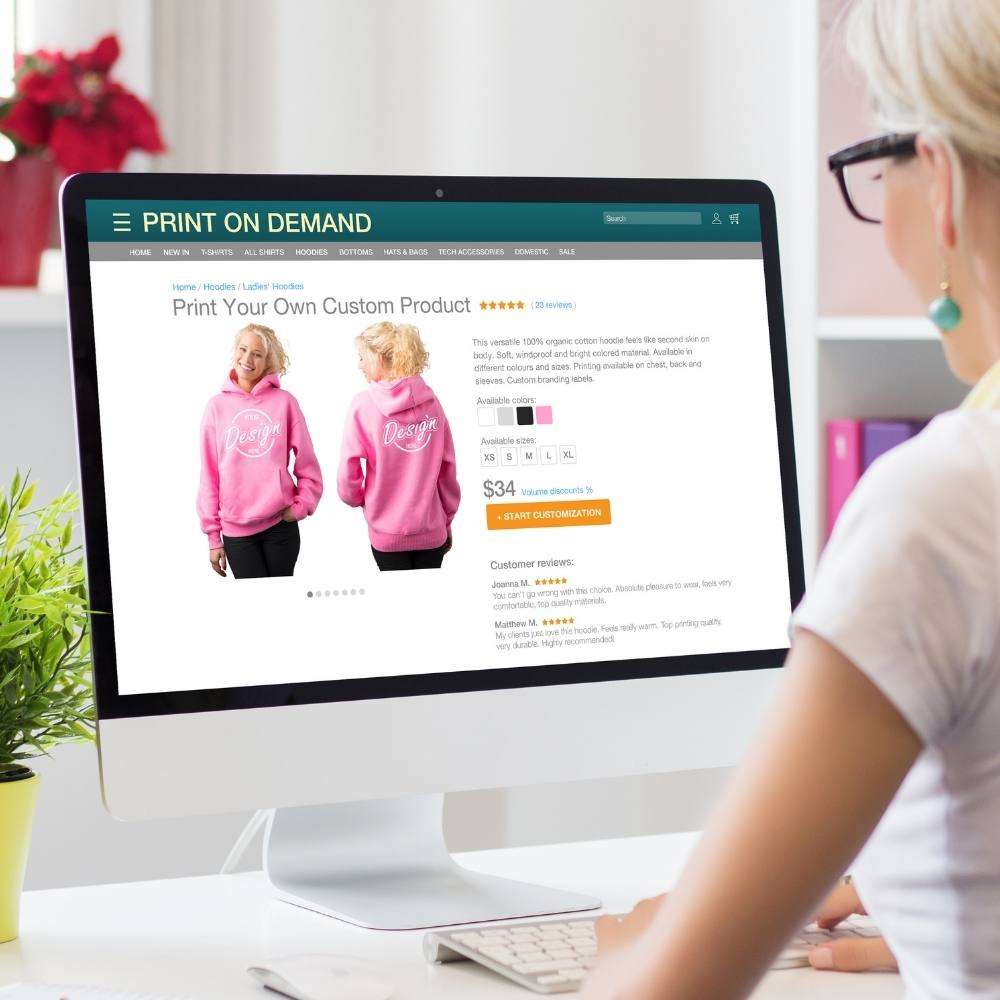 There are many platforms you can use to start a print on demand business from your home such as Printify, TeeSpring or Zazzle etc.
You don't need to carry any inventory or worry about product printing and shipping because the print on demand company takes care of everything. All you need to do is to set up a store for free, put your items for sale and drive traffic to make sales.
10. Download Money making apps
One of the easiest ways to earn money online is by using apps that help you make or save money from just using your phone.
From Cashback apps like Cashrewards and Shopback to online survey sites like Swagbucks, you can earn money form your phone while doing things you love to do.
These apps literally pay you money just for answering simple questions like "What is your favourite movie or fragrance?". Giving your opinions on these fun questions help brands create better products.
You can even make money doing things like walk, exercise, playing games or even just sleep!
So if you're looking for ways to make some extra cash, be sure to check out the money making Apps of Australia section of this website.
For now, you can start here by joining Survey Junkie through this link and get free points for taking your first survey.
11.Bookkeeping
According to Forbes, bookkeeping is one of the most profitable businesses in the world.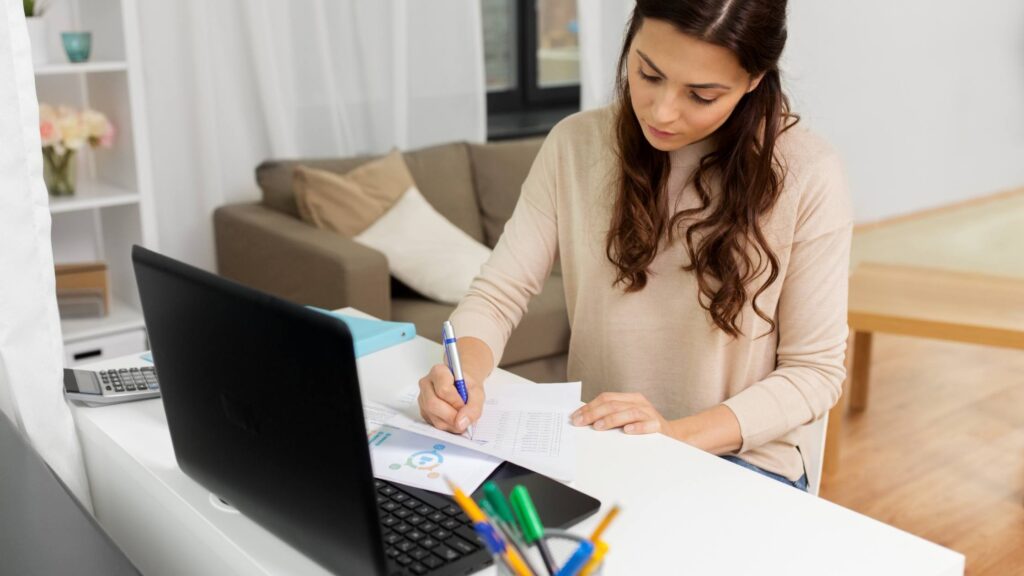 The average bookkeeper in Australia earns from $30 to $35 per hour.
Bookkeeping can be a great way to make some money if you want to start a business from home or just want to make extra money without working too many hours.
Your job as a bookkeeper is to document the financial statements of a business. It includes recording the daily transactions, revenue, and overall cash flow.
If you want to be a bookkeeper, you don't need to have a degree in accounting. However, you should be good with numbers and have some experience working with financial software.
Interested in learning more?
Ben's bookkeeper course teaches you all you need to know about charging more than $60 an hour from your clients. Check out this free training to see whether bookkeeping is right for you!
13. Data entry
Data entry is another popular online job for Australians to make a real income from home. 
It requires typing precise information so as such it is a very simple task and does not require any special skills or training. You can work on weekends or at night making it a perfect way to make extra money in Oz. or stay at home for mums and students.  
The pay of a data entry person varies from company to company and usually varies around $15-$25/hr.
12. Start an online course
Do you have a special skill or knowledge that you can share with others? Why not start an online course and teach others what you know?
There are many platforms such as Teachable, Udemy, Skillshare you can use to create and sell your online courses.
The best part is that once the course is created, it can be sold over and over again, which means you will continue to make money from home even while you are sleeping.
14. Sell handmade products online
If you have a craft hobby, selling handmade products is a great way to make money from home in Australia.
Etsy is the best place to sell your handmade good but you can also sell on your store, at local markets or on the Facebook marketplace.
The sky is the limit when it comes to what you can create and sell. However, if you need some ideas, check out these articles for some money-making ideas.
If you are interested to sell on Etsy, I have a helpful guide on the best items to sell on Etsy. Here are some more easy Etsy shop ideas you check for inspiration.
Further reading: How to sell on Etsy Australia (from a fellow seller).
15. Sell stuff online via dropshipping
Dropshipping is a business model in which you sell products without carrying any inventory.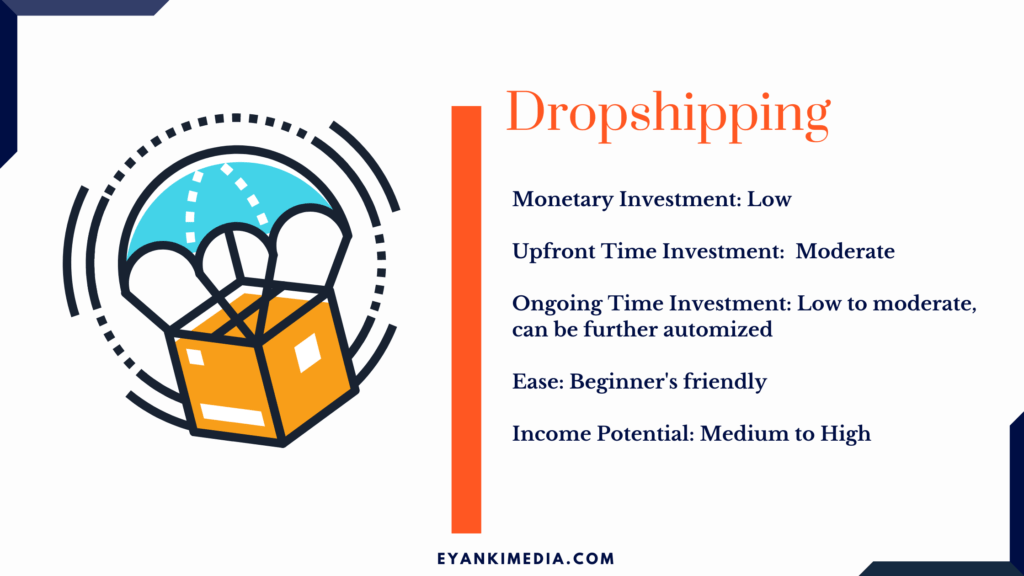 When a customer places an order in your store, the supplier ships the product directly to the customer's doorsteps, and your job is to advertise and market the products to your customers.
Dropshipping has become very popular in recent years because it requires very little up-front investment, and you don't need to worry about shipping products yourself. You can find a lot of information on dropshipping by doing a quick Google search.
You can sell your drop-ship items on eBay, Amazon, your own website (Shopify store) or other online marketplaces in Australia.
The success of your store depends on how well you do your research on finding profitable products, a good supplier and your marketing skills.
16. Make money flipping items Online
 One man's trash is another man's treasure. You can sell anything online if you put in a little effort.
Flipping items online is a great way to make some extra cash on the side. You can find items at garage sales, thrift stores, and even your own home to sell for a profit online.
There are many platforms you can use such as eBay, Gumtree, Facebook or any other marketplace to your stuff. 
Rob has a free workshop on how to find cheap things and sell them for higher profit and start a profitable flipping business. If you're interested in learning more, click here to sign up for his workshop.
Related reading:
17. Transcribe
As a transcriber, you can work from home and make $15-$30 per hour. Transcribers listen to audio files and convert them into text. Many businesses require transcription services such as doctors, lawyers, and even podcasters.
If you can sit for long periods and have attention to detail, you may want to consider becoming a transcriber.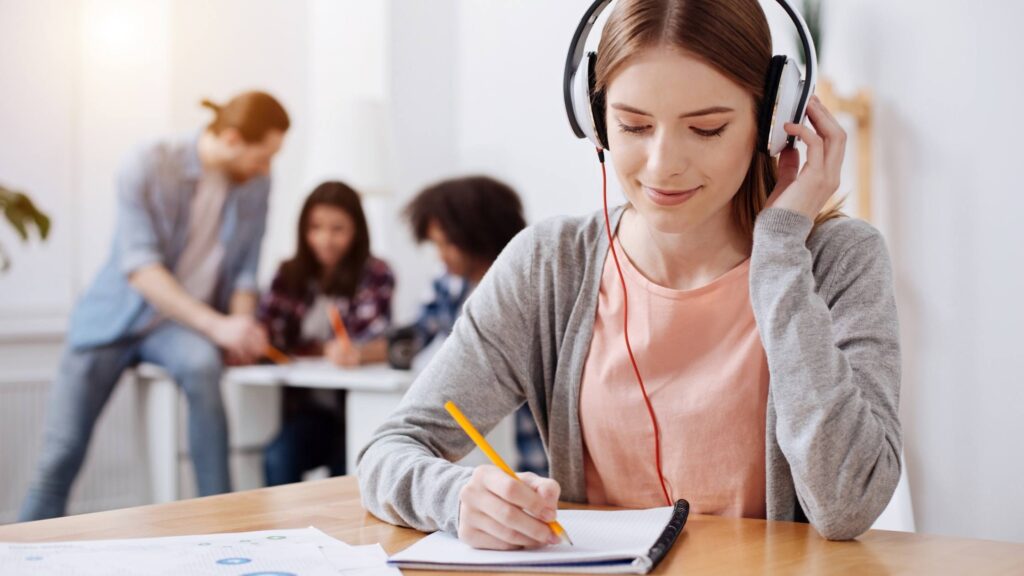 Many good transcription courses can teach you the ropes. This free course from Janet Shaughnessy is a great option to get started.
18. Teach Online
Do you know that you can make money teaching kids, even if you are not a real teacher?
Teach English Online
Yes, You can make good money teaching English online to students in China. With VIPKid, you can earn $14-$22/hr teaching English to kids via video chat.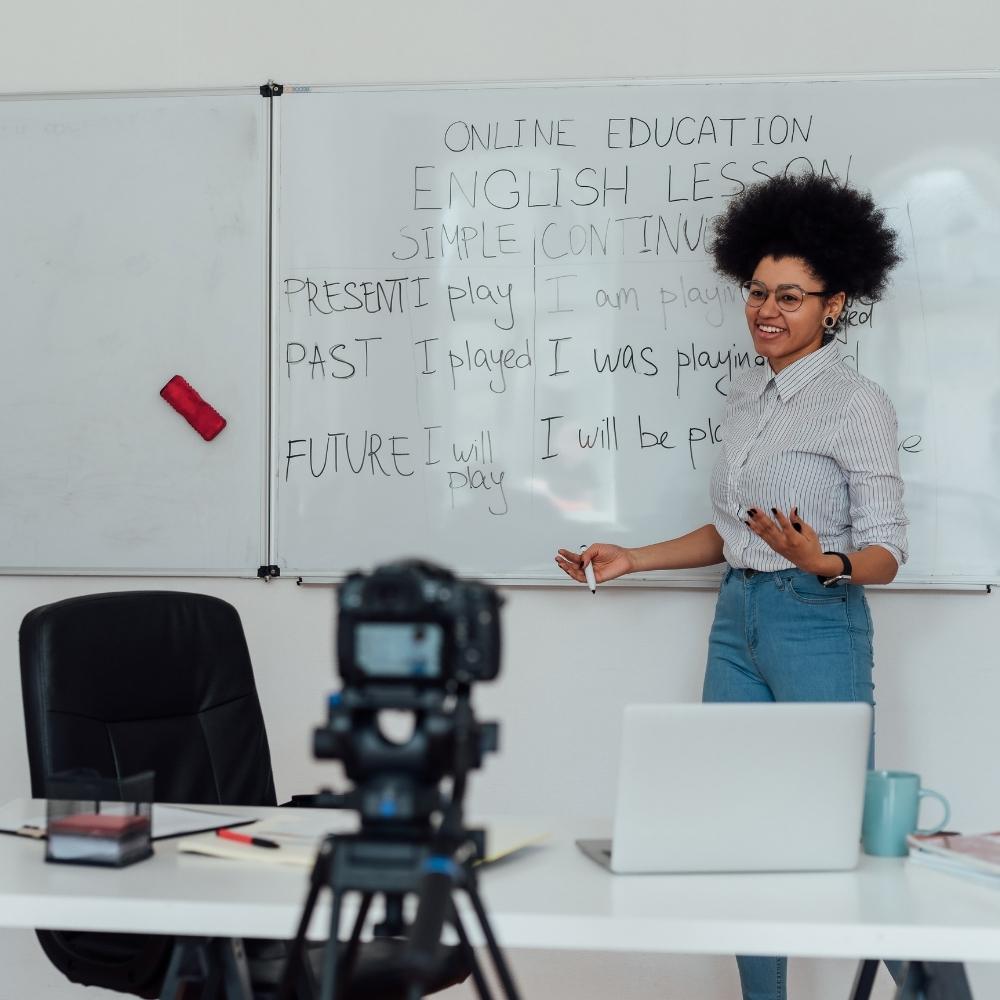 To teach English, you must be a native speaker and have a bachelor's degree with some teaching experience.
During the week, you may take classes in the evenings. On the weekends, they are all day long. It means that you can work extra hard on the weekends to make more money.
Teach to kids online
Not interested in teaching English, no problem! There are online websites like Outschool that let you teach subjects like cooking, drawing, acting, or even singing.
To become a teacher on Outschool Australia, you will need to go through some background checks.
Once Outschool approves you, they will post your profile on their site.
On average, teachers on Outschool earn $35 per hour. However, this amount can be higher if you have more than one student in your class
19. Become a social media manager
If you are good at managing social media accounts, you can make money from home as a social media manager. Social media managers charge $25-$50 per hour for their services.
With the rise of social media, business owners know the importance of having a good social media presence.
As a social media manager, you would be responsible for creating and managing the social media accounts for the business. It includes developing content, interacting with followers, and analyzing results.
If you are interested in becoming a social media manager, check out this course.
20. Sell photographs online
 Selling your photos online is another legit way to make extra cash. You might be surprised to know that you can make money even by selling your feet pictures or your hand pics. Yes, these are real and legit side hustles.
Many websites allow you to sell your photos online, such as Shutterstock, iStockPhoto, and Fotolia.
If you are not comfortable selling pictures of yourself, you can also sell nature photographs, landscape pictures, or any other type of photography that you are good at. Food photography is a lucrative niche too.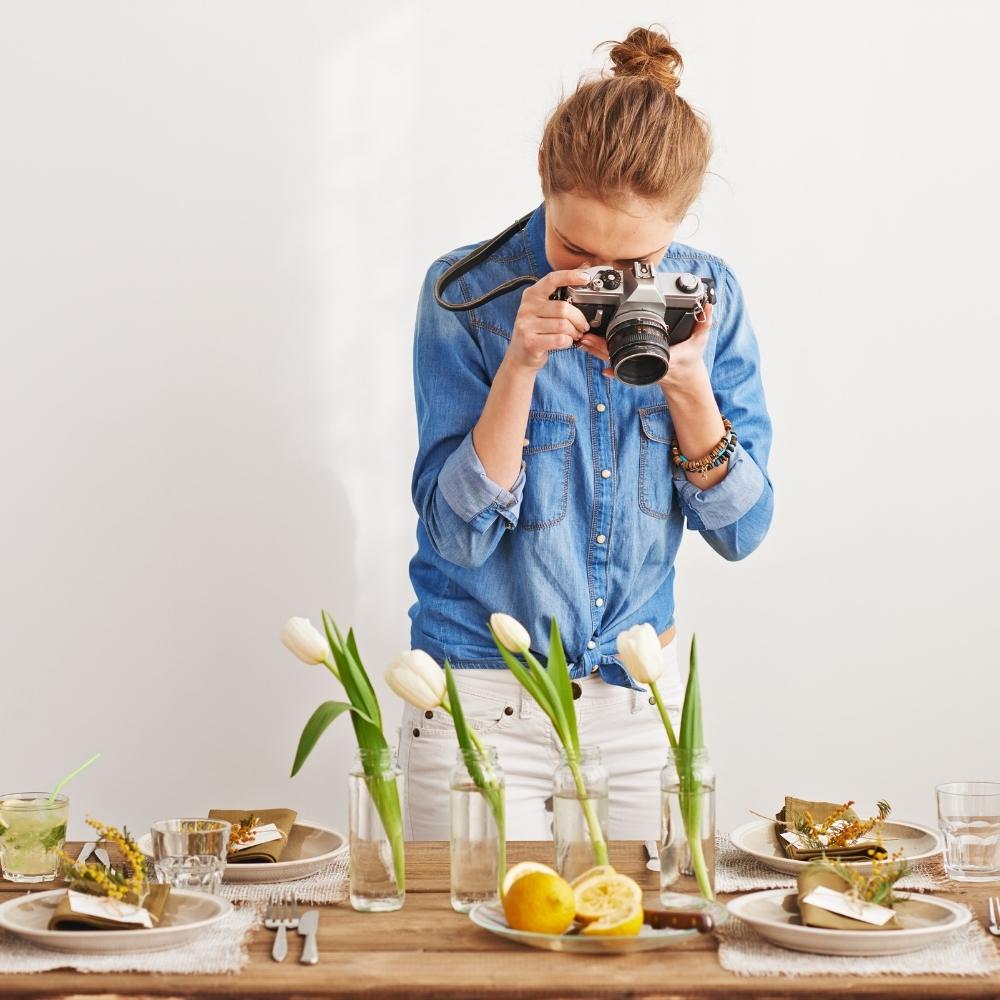 I am a part of a few groups where people sell exclusive recipe pictures to bloggers online and earn up to $400 per recipe.
Of course, your skills matter here, so if you've got a knack for taking great pictures, start selling your photos and make money from home.
You can also make money by selling some of your photos to stock photo sites like ShutterStock or Depositphotos or apps like Foap.
21. Become an Instagram influencer
No, I am not joking here. Social media influencers make a pretty decent amount of money for every post they make. I know a few influencers who make over $2000 just for one post/reel on their Instagram.
An influencer is someone who has a lot of followers on social media and can influence them to do things, like buy a product or service.
Influencers get paid by businesses to promote their products or services on social media. The amount you earn depends on your number of followers and engagement rate.
Influencers make money through affiliate marketing and selling their products as well.
To get started as an Influencer, you need to grow your social media following and engage with your audience. Once you have a large enough following, businesses will be interested in working with you.
22. Start a YouTube channel
 Do you know how much YouTubers make? The answer is a lot of money. In fact, leading YouTubers make millions of dollars each year. 
694,000 hours of video are streamed on YouTube each minute!! 
That's a lot of potential viewers!
If you are good at making videos, you can start a YouTube channel. You can make money from YouTube through ads, sponsorships, and affiliate marketing.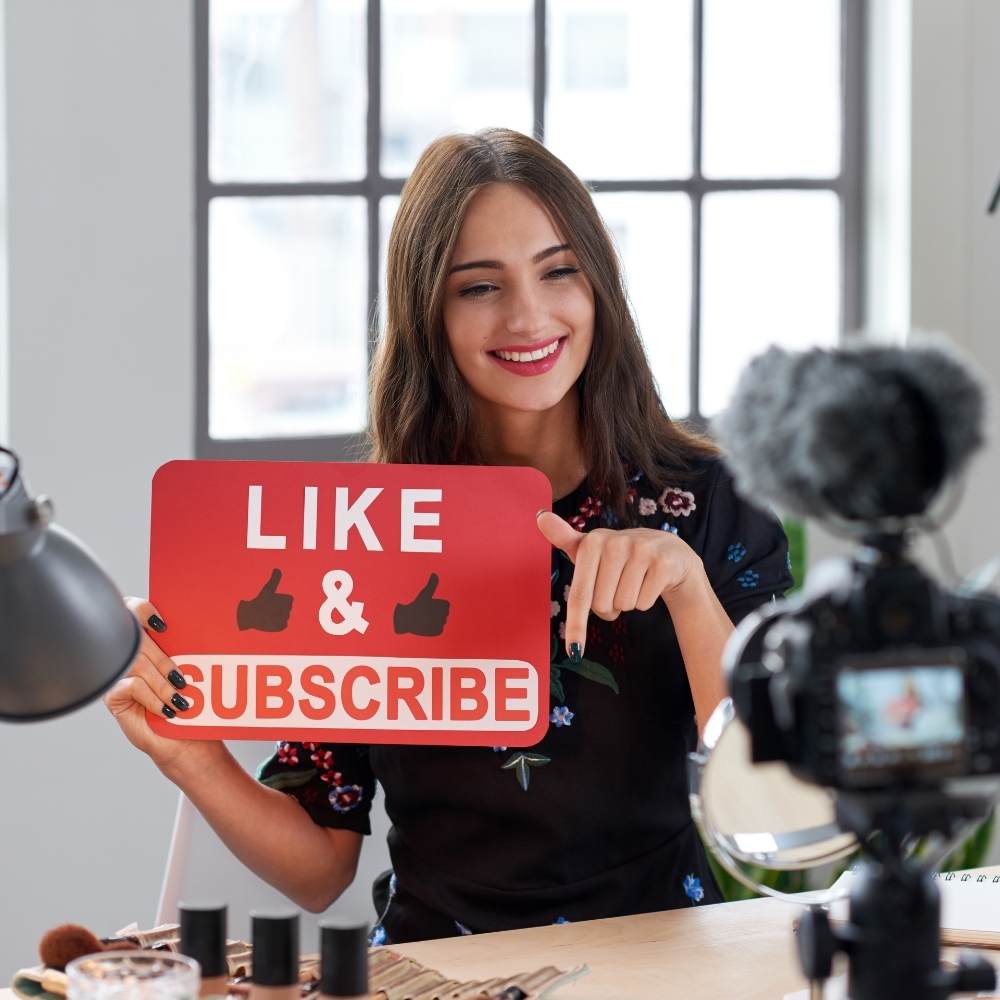 To make money from YouTube, you have to create interesting and engaging content that people will want to watch. Additionally, you need to grow your YouTube channel and get more subscribers.
Don't worry if you are an introvert, faceless videos work too.
If you are interested in starting a YouTube channel, then check out this course. or you can even hire a freelancer to make faceless video or voice overs for you!
23. Start investing in stocks
Investing in stocks is a popular way to make money online. You can make a lot of money if you invest in the right stocks at the right time.
However, investing in stocks is not for everyone and it requires a lot of research and knowledge. If you are not comfortable doing your own research, you can always hire a financial advisor to help you.
Aside from that, you can also browse through stock resources or online tools so you can be informed of the latest financial information.
Legit Ways To Make Money From Home
24. Start a home-based business
There are many businesses you can start from home Australia with little to some investment. Here are a few ideas:
Starting a catering business: If you love to cook, starting a catering business could be a great option for you.
You can make money by cooking meals for parties and events. I know many friends who cook daily meals and sell them as tiffins.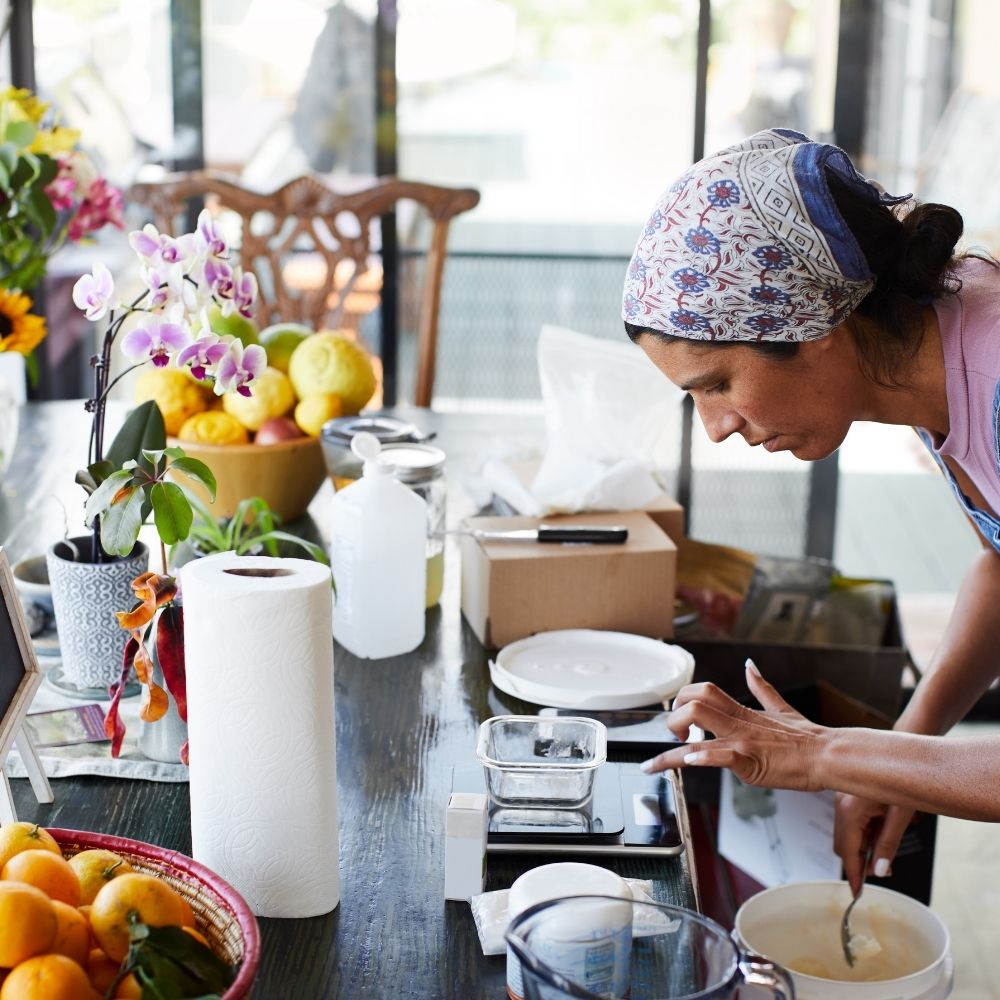 Starting a home-based bakery: If you love to bake, starting a home-based bakery could be the perfect business for you.
You can sell your baked goods like cupcakes, cookies or custom cakes online, or through word of mouth.
Just search your Facebook marketplace or local groups, you will see plenty of posts for the same.
25. Start a family daycare business from home
You cannot deny those good family daycares are always in high demand. You can start a family daycare business from your home and take care of kids while their parents are at work.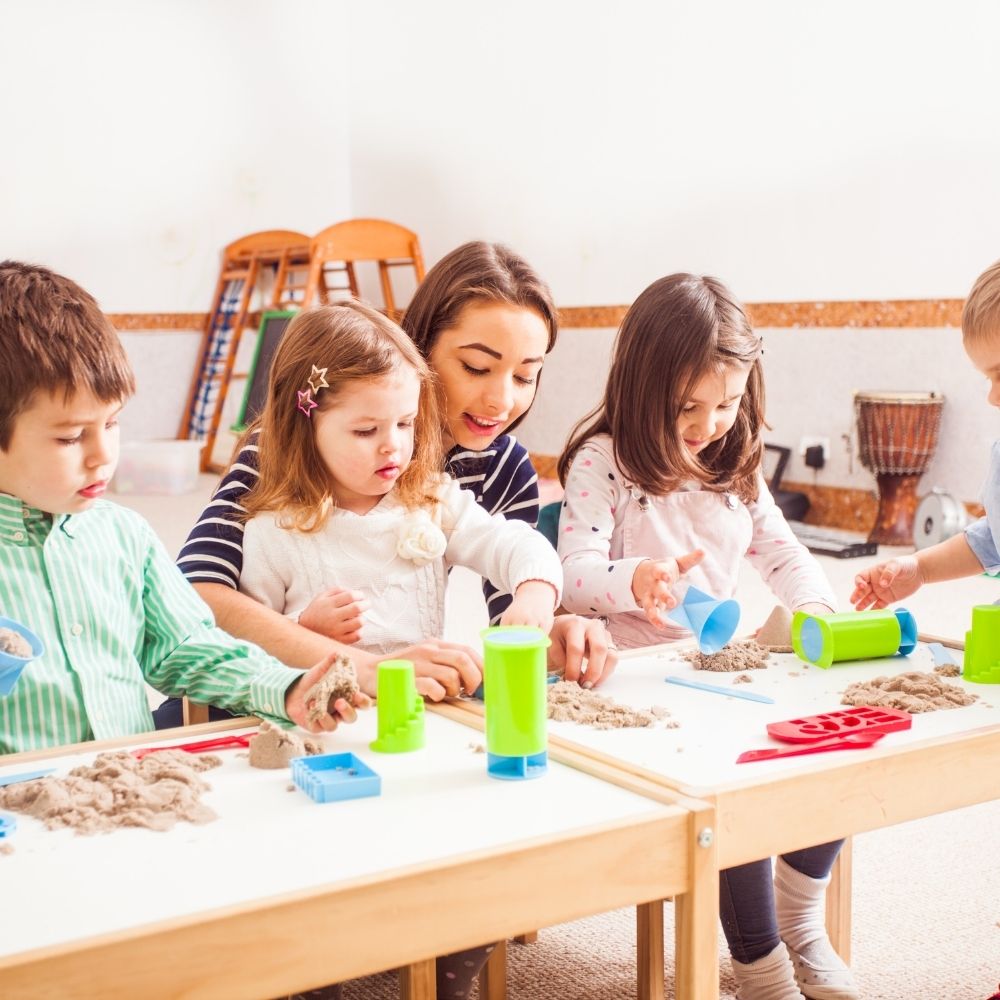 To get started, you will need to get some certification in early childhood education and some experience but it is definitely worth it for mums who want to work from home.
26. Rent out your space
Renting out your extra space is another lucrative way to boost your family income in Australia from home. 
You can rent out your spare room on Airbnb and make some good money if you live near a popular tourist spot. As an Airbnb host, you can choose the dates and set house rules. 
If you have extra parking space, you can also rent your spare space for easy extra money from home.
Even though main city sites pay the best, suburban fringe areas of the city and locations near major train stations can also be very profitable.
Rent your space for storage: If you have extra space for storage, you can also rent it to make money from home passively.
27. Sell unwanted stuff
Need to make quick cash from home? One of the fastest ways to make money from home is by selling things we all have lying around at home that we don't use. Selling your stuff online is a good way to declutter your home while making some extra money.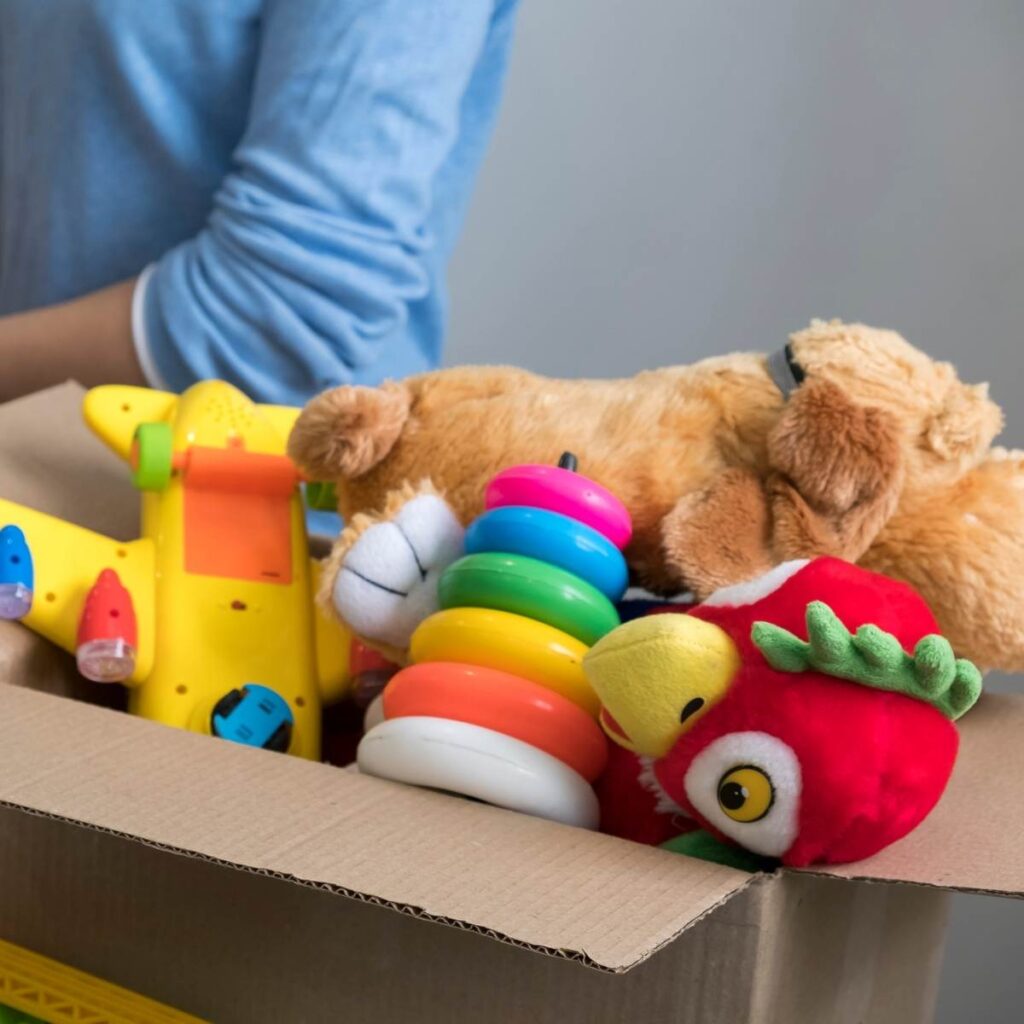 There are many websites in Australia where you can sell your stuff, like eBay, Gumtree, Facebook Marketplace or at a garage sale.
Related reading: Best items to sell on Facebook
Real Ways To Make Money From Home In Australia: Final thoughts
So these were some of the best and real ways to make money from home in Australia.
P.S.- This list is not exhaustive and there are many other ways to make money from home. These are just some of the most popular and easy to do methods.
Do you have any other ideas? Let us know in the comments below!
Meanwhile don't forget to check these posts for more ideas: