Looking for pallet wood ideas to sell? Well, this article is all about cool things to make out of pallets to sell.
These woodworking ideas are so versatile that you can use them for different sorts of Pallet wood projects that sell. Some of these are small pallet wood crafts that you can make in your spare time for your home or to sell.
I am sure, these 30 pallet wood ideas will give you some inspiration for your next DIY Pallet wood projects to sell as well.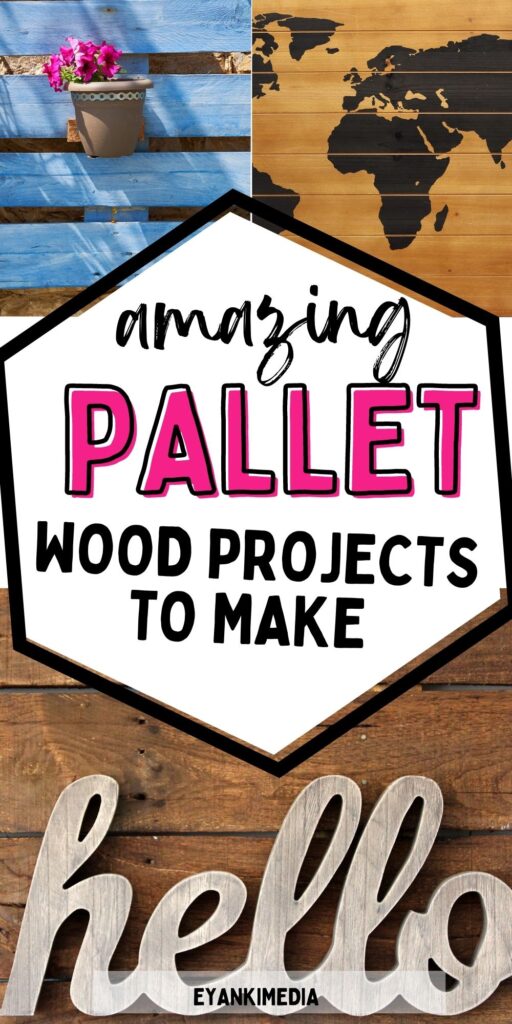 What Can I make out of pallets to sell? 
There are so many different things that you can make out of pallets; it's hard to know where to start! But don't worry, we have you covered with these best selling pallet project ideas to make and sell.
Some of these are simple and easy beginners projects that you can build in your spare time.
 No matter how skilled you are, there's something here for you! So let's get started with projects with wood pallets you can sell.
Related: Scrap wood projects that sell
Pallet wood projects that sell
Below are the pallet projects that sell well at craft fairs, local craft bazaars, or online marketplaces like Etsy. Use them as inspiration to get started on your next pallet wood project that you can sell.
Candle Holders
Turn a few small pieces into candle holders and fill them with sand or pebbles to hold the candles in place. Paint it bright colors and add a cute saying like "Beach House" or "Cocktails."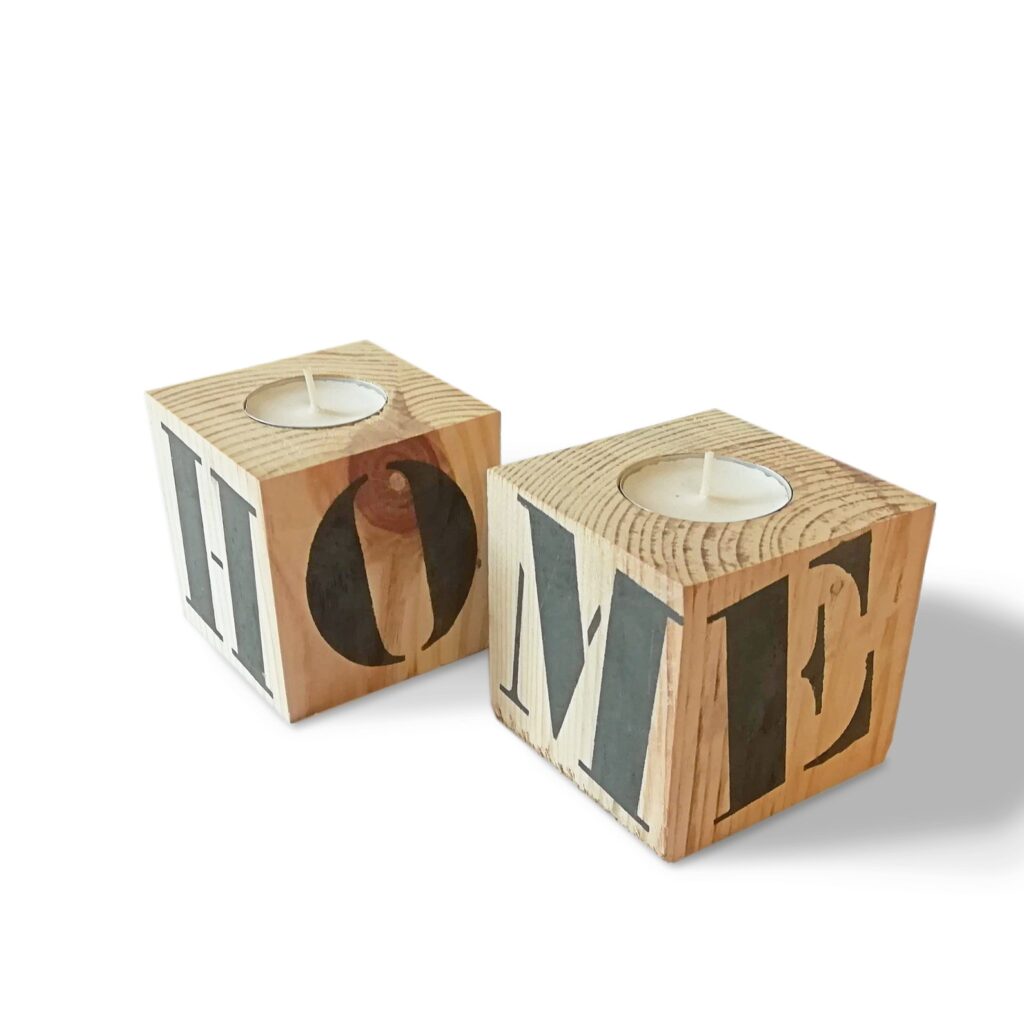 This small pallet wood craft would work well as a gift idea too.
 Wine rack 
A wine rack is a very popular project, and it's not hard to see why.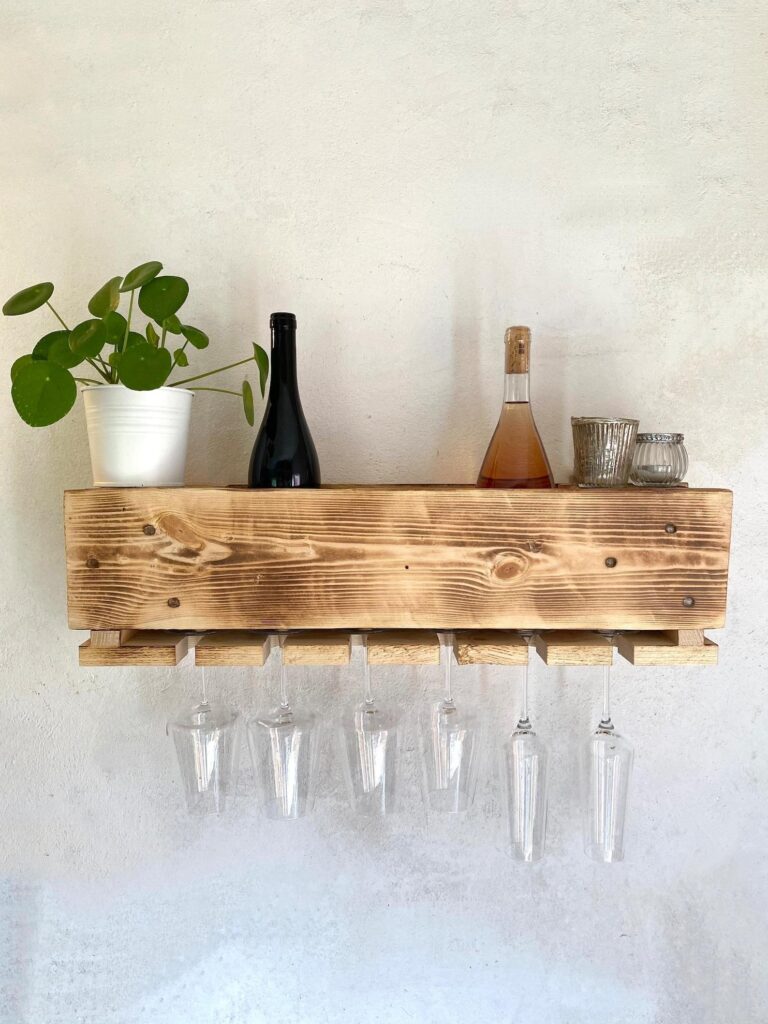 Crafting wine rack is simple, elegant, and can be made in a short time.
Pallet Wood Headboard 
If you're looking for a more complex project, this headboard is a great option.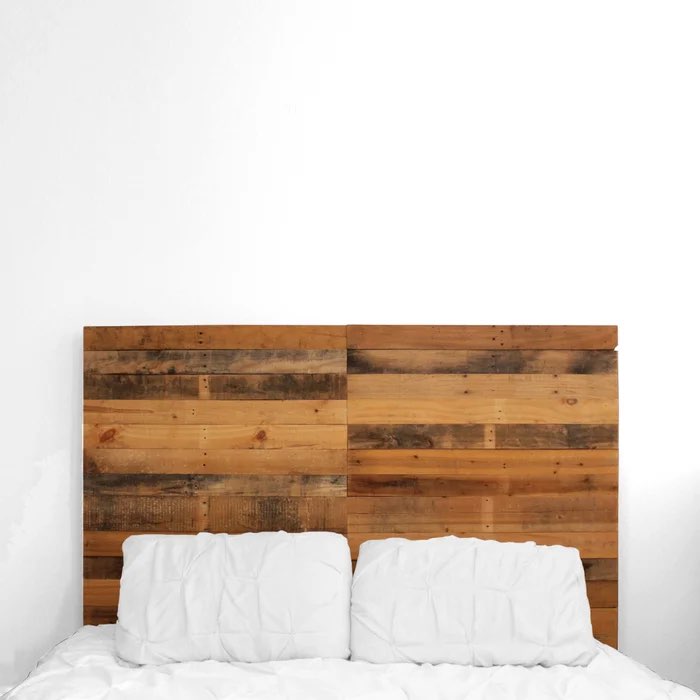 It's made from reclaimed wood, so it has a rustic look that many people love.
Garden Trellis 
One of the easy best ways to repurpose an old pallet is to turn it into a garden trellis.
It is a great project to sell during spring and summer when the gardeners are looking for ways to spruce up their gardens.
Bookcase 
An old pallet can be transformed into a sleek bookshelf with just a few coats of paint and some new hardware.
Shoe Rack
This shoe rack is perfect for people who love to have everything organized and tidy. Building a shoe rack is easy and can be completed in a short amount of time.
Here is a video on how to make a shoe rack out of pallets to sell.
Clothing Rack
Clothing racks are perfect for families who want to organize their closets and optimize space.
Clothing racks can be customized to fit any space and are easy to put together.
Here is one cute idea I found on Etsy.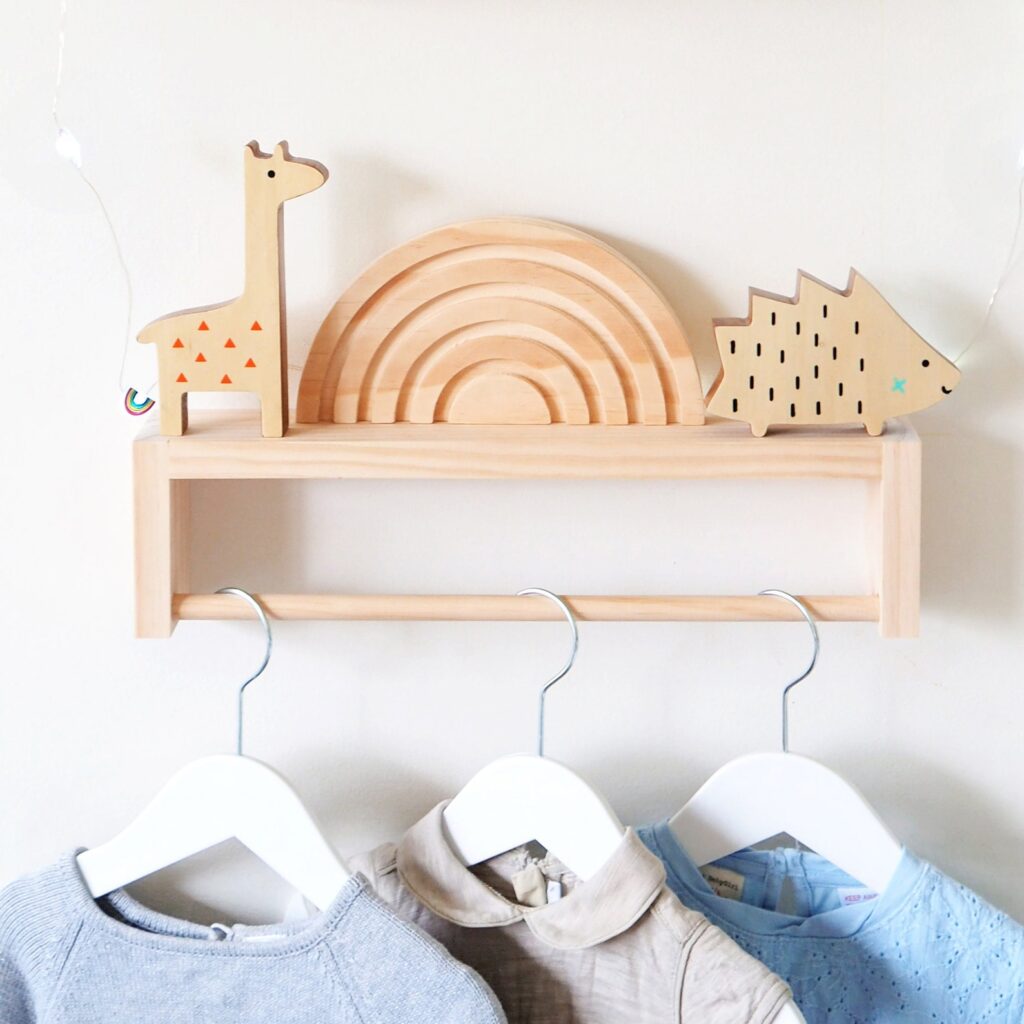 Entryway Bench 
 This entryway bench is the perfect place to leave shoes and hang up a coat. It can be stained or painted, depending on what suits a home's decor the best.
Here is a similar pallet wood idea I found on Etsy.
Entryway organizer shelf 
This organizer shelf is perfect for a person who wants to keep his entryway neat and tidy. You can add peg rails to hang coats, scarves, and hats on the shelf.
People love to buy these shelves as housewarming gifts, and they sell pretty well on Etsy.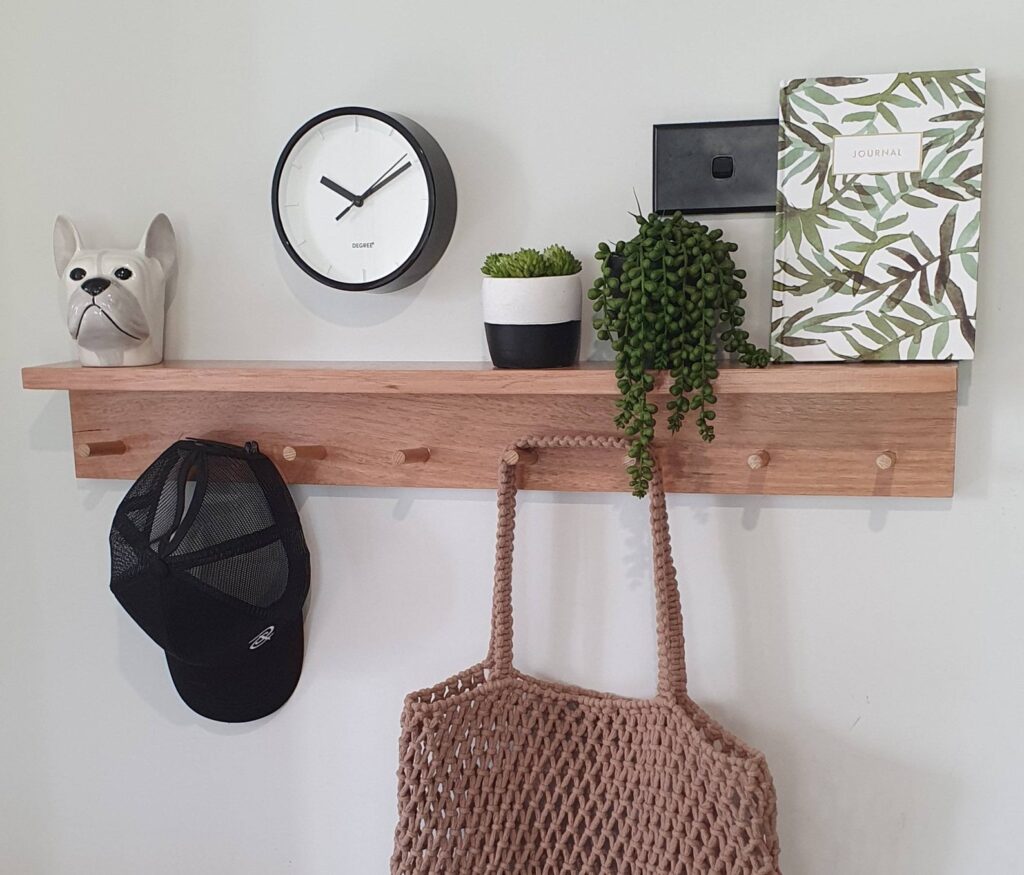 Welcome Sign 
A welcome sign is perfect for a front porch, garden or entryway.
It is a simple pallet wood project that sells well in craft fairs or on Etsy and you can customize it according to different seasons.
If you need some inspiration, you can Pinterest which is full of beautiful welcome signs made out of pallets.

small pallet wood projects: Pallet Wall Art 
It is a simple pallet wood project to sell that uses just a few nails and some scrap wood so they can be very profitable to sell.
Pallet wall arts are very popular, and they look really good on the walls.
There are so many ways to decorate a pallet for wall art. Some of the best selling pallet woodcraft ideas include:
Personalized Family Name Signs
One of the best-selling items on Etsy is personalized name signs. You can use a stencil, a vinyl cutting machine, or a laser cutting machine to create these.
Farmhouse Wall Art
With so many searches on Pinterest and Etsy for farmhouse wall decor ideas, there is definitely a market for pallet wood wall arts.
Pallet Map
A pallet map is another popular pallet wall art that makes a great housewarming gift.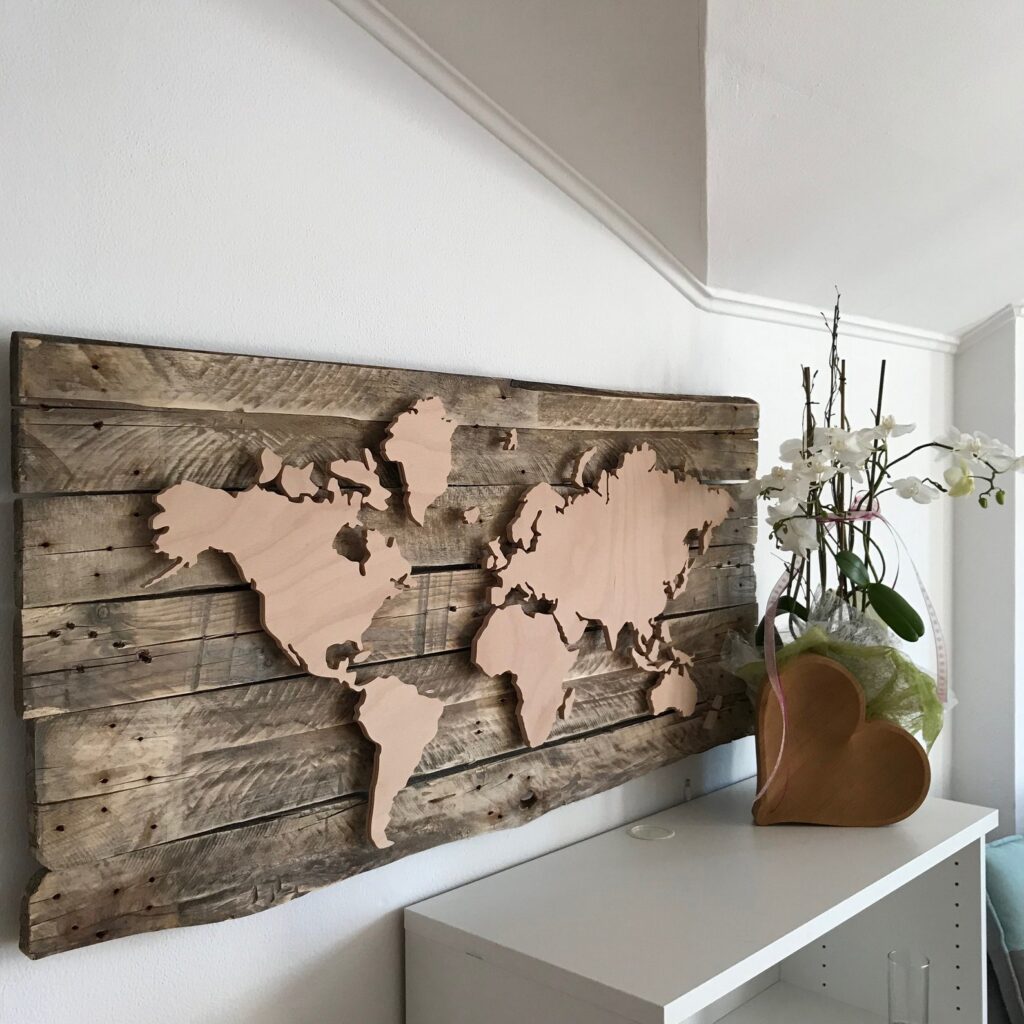 Be sure to use paint or chalkboard paint for this one or a CNC router to make this amazing woodcraft.
Custom photo pallet art
 This is a much-loved pallet creation to sell, and there's no denying why.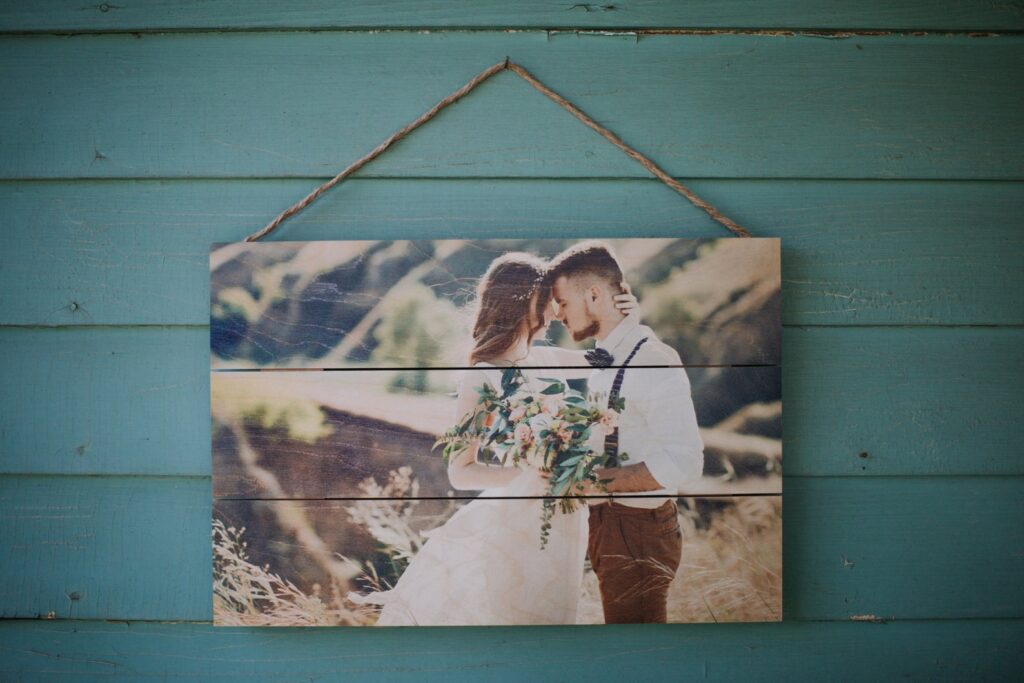 Families love to hang up pictures of their loved ones on the wall, and this type of pallet project adds a rustic touch to any room.
Pallet Clock
 A beautiful pallet project that can be made in just a few minutes.
There are many types of pallet clocks that you can make, but this one is my favorite.
Rustic Wood Picture Frames
 Rustic picture frames are popular on Pinterest, and they make great pallet gift ideas to sell. I loved this pallet photo idea selling on Etsy.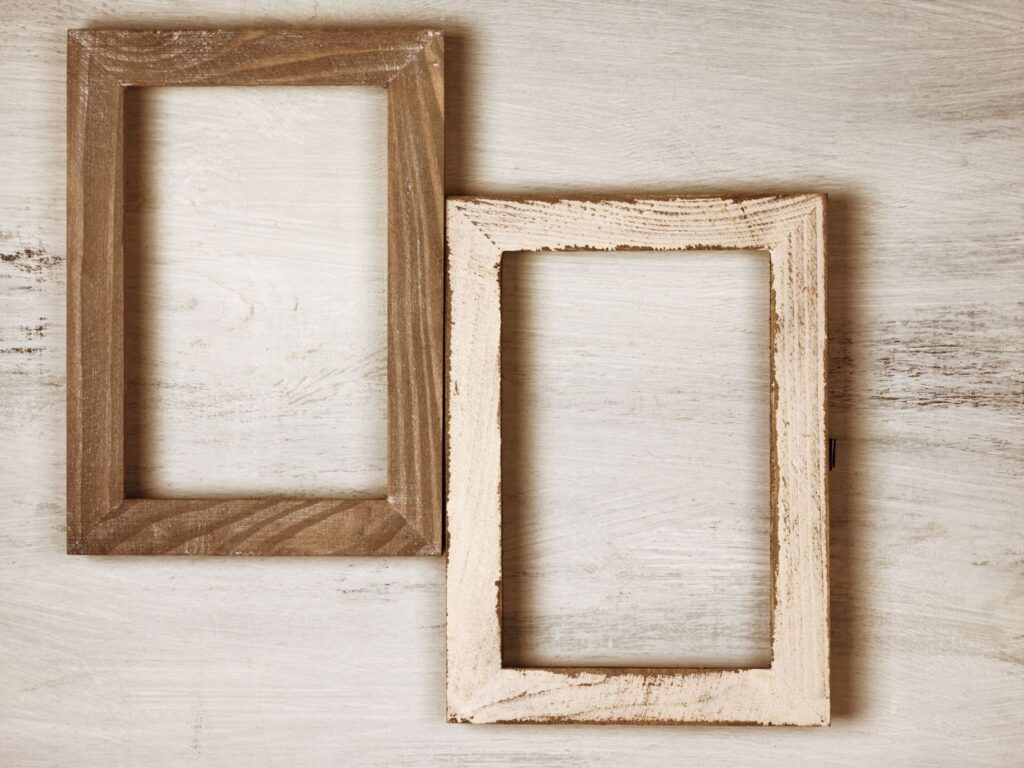 Wall Art with Quotes or Sayings 
If you want to sell pallet wall art, this wood project will definitely attract buyers' attention. It is simple, stylish, and rustic at the same time.
You can find lots of different quotes or sayings on Pinterest that would look great as pallet art.
Pallet Wood Christmas Trees
 These are a must-have for the holidays to sell! They make a great alternative to the traditional tree, and they're really easy to make.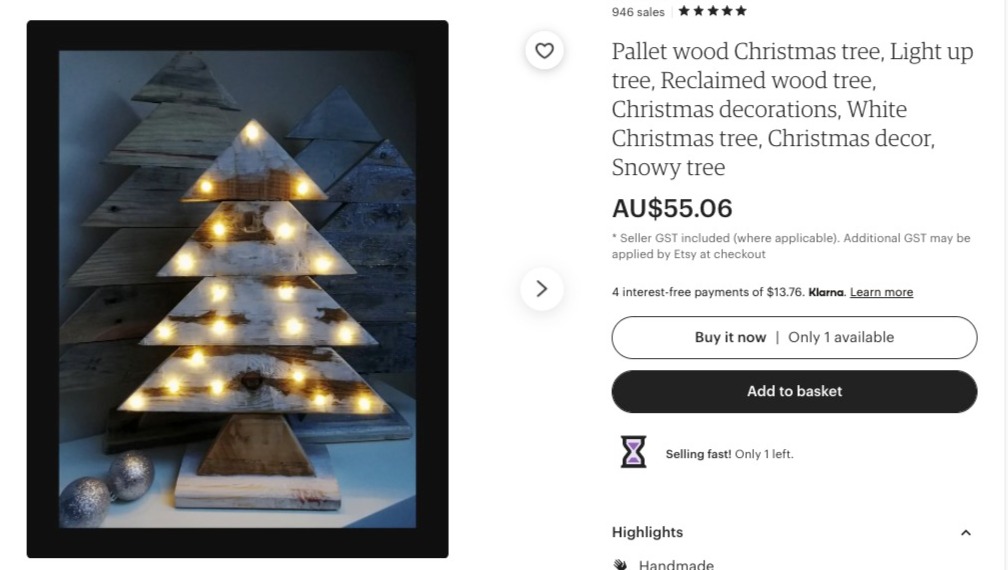 There are lots of ways to decorate a pallet Christmas Tree, so be sure to get creative!
Pallet Coasters
 Pallets can be transformed into unique coasters in just a few minutes.
It is an easy wood project to sell that looks great, and they make perfect gifts too! These typically sell at the price range of $10 on Etsy (not personalized).
Reclaimed wood Pallet mason jar holder
Mason jars are extremely popular, and this type of pallet project is perfect for every season. Check this mason jar craft idea you can make and sell.
Mason jars are excellent for holding artificial flowers, candles, or planting herbs and you can buy a pack of them from your near buy stores or Amazon.
Pallet Bookshelf 
Handmade bookshelves can be out of made of reclaimed pallet wood. This bookshelf would look lovely in any playroom, bedroom, or living area. It may be altered in size and/or finish.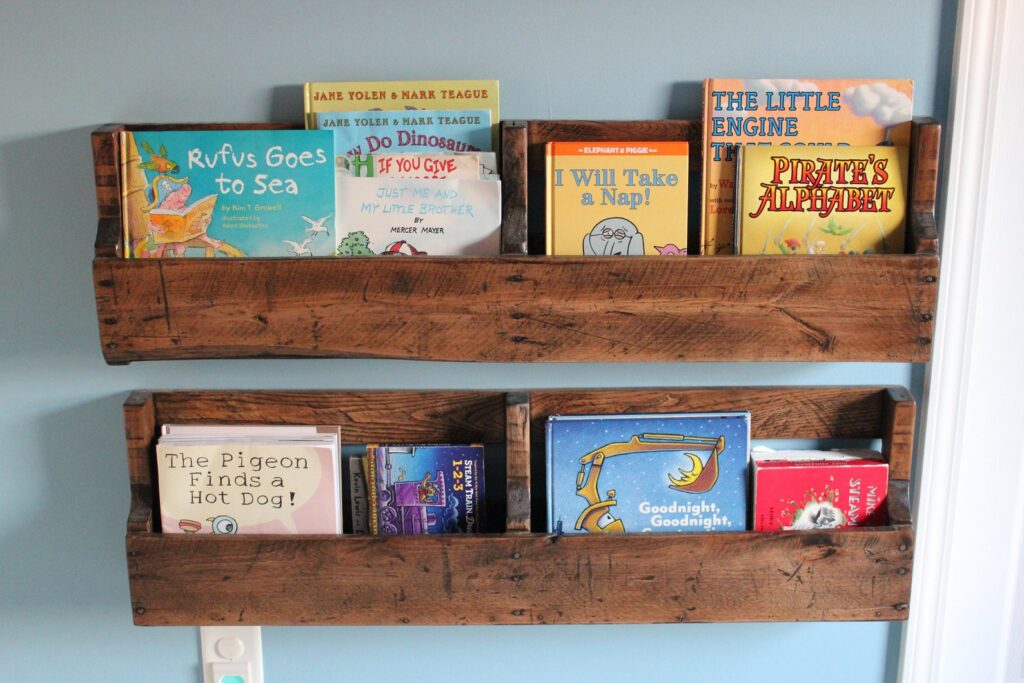 Pallet coffee table
Another popular Pinterest-worthy project! It adds a rustic touch to any living area.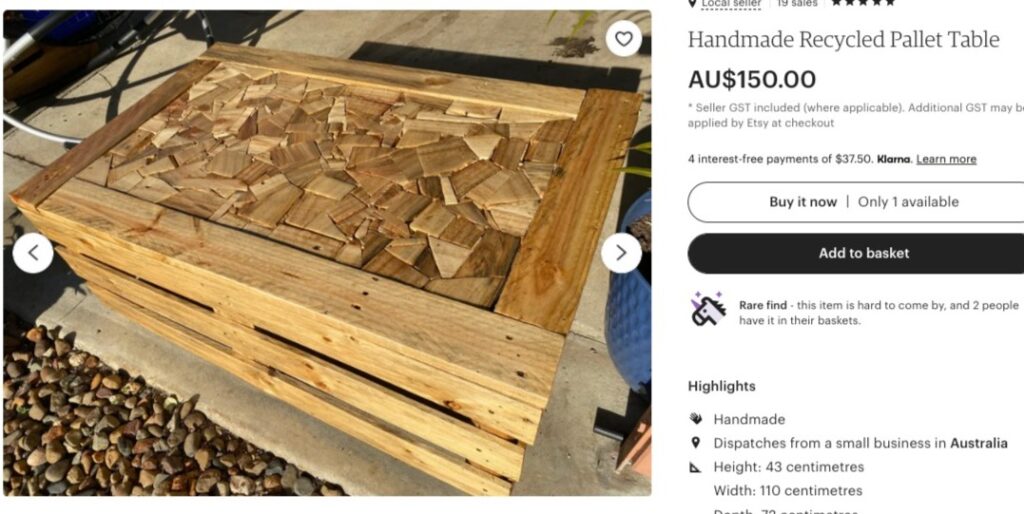 You can make a pallet coffee table in just a few simple steps, and it only takes about an hour to complete.
Pallet Bed 
It is indeed a project for the more experienced woodworker, but it is definitely worth the effort!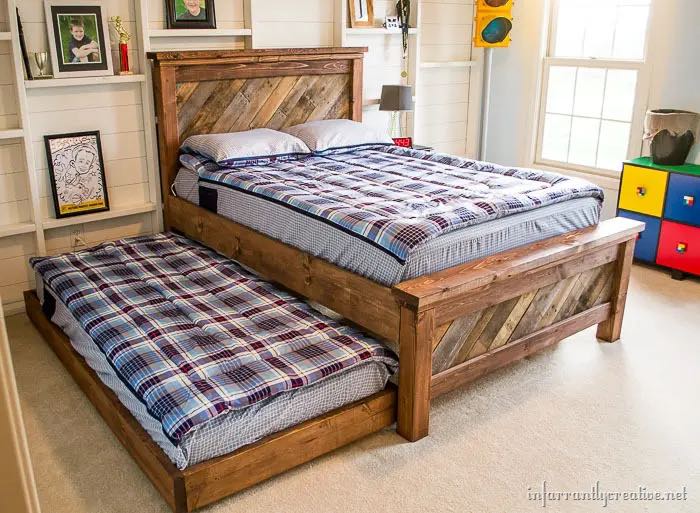 A handmade pallet bed is really popular on Pinterest and sells well on Etsy.
Pallet picnic table
 Making a recycled pallet picnic table is easy. Pallets come in a variety of shapes and sizes, so we may use equal-sized pallets to construct the pallet picnic table.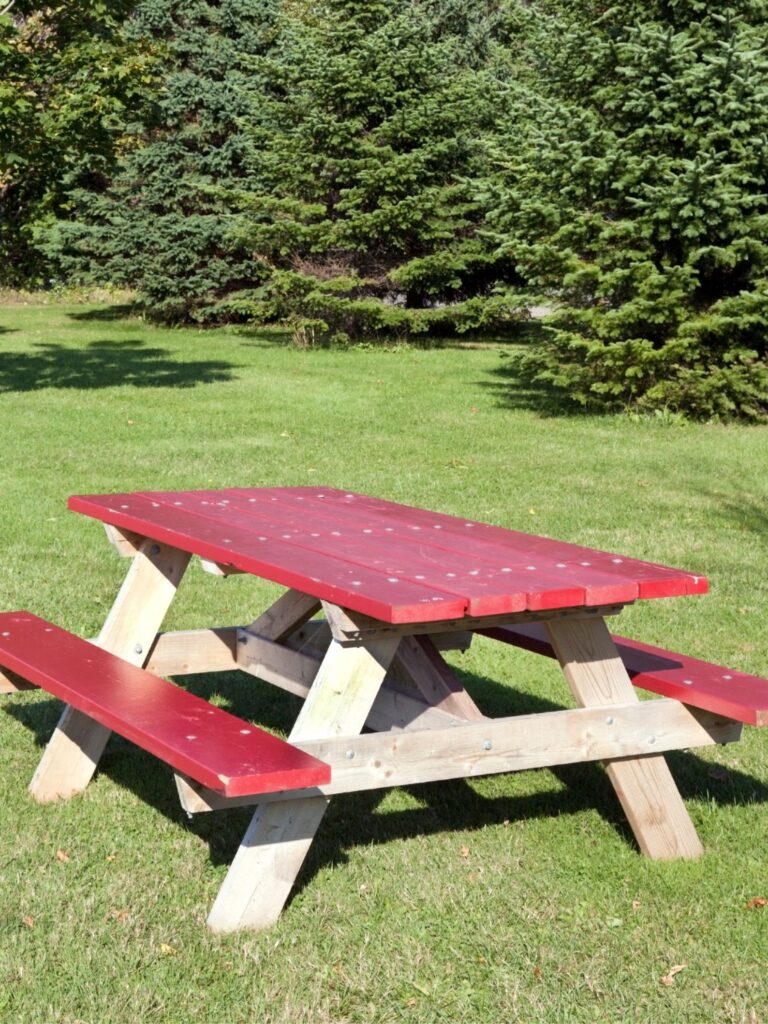 Pallet wood Storage Crates
These pallet wood crates are perfect for storing all of your goodies and look awesome. You can make them in any size and style that you want.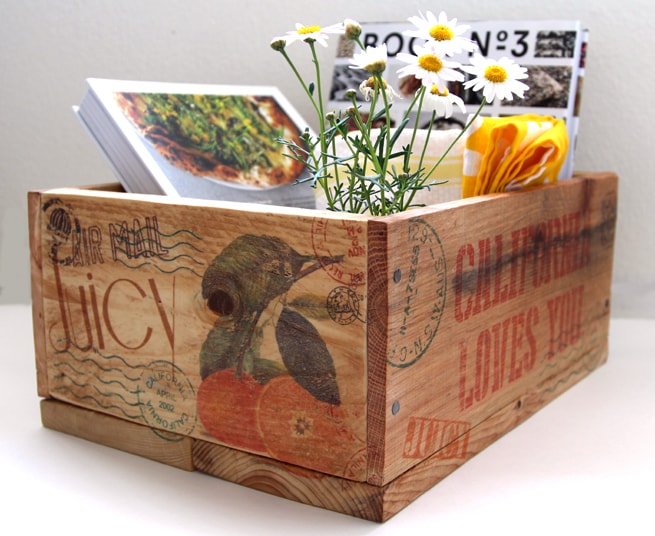 There is absolutely a market for these, so be sure to add them to your list of pallet wood projects to sell.
Pallet planter Box 
These are perfect for creating a little garden on your porch or in any other outdoor space. You can either have a planter box or a vertical garden.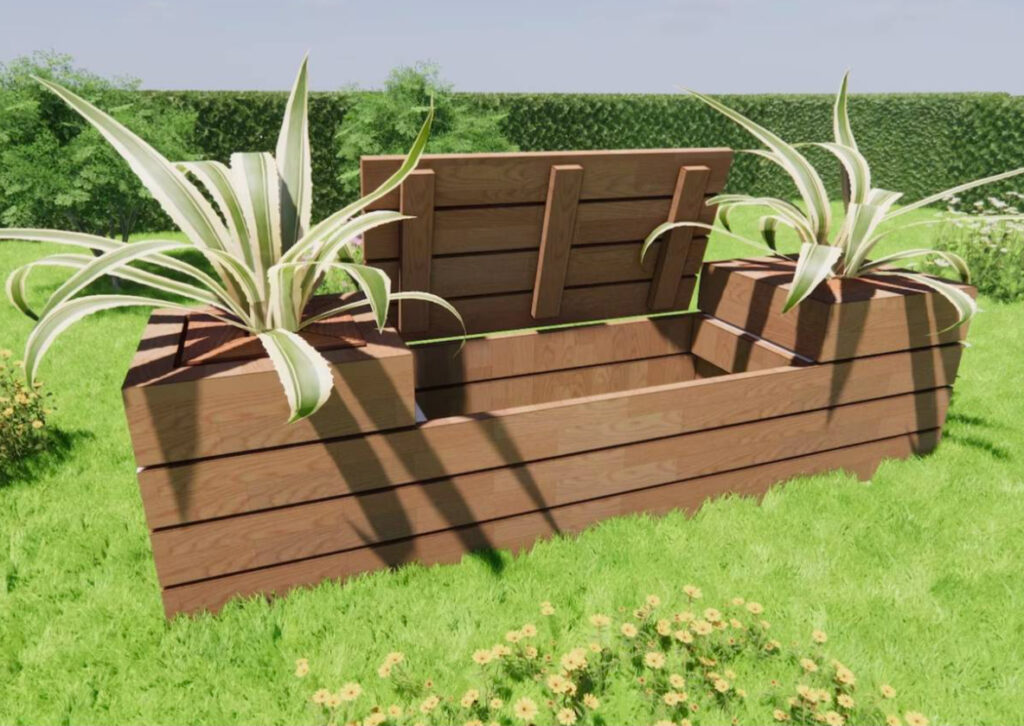 Pallet planters can be made in different ways so you can get creative with them.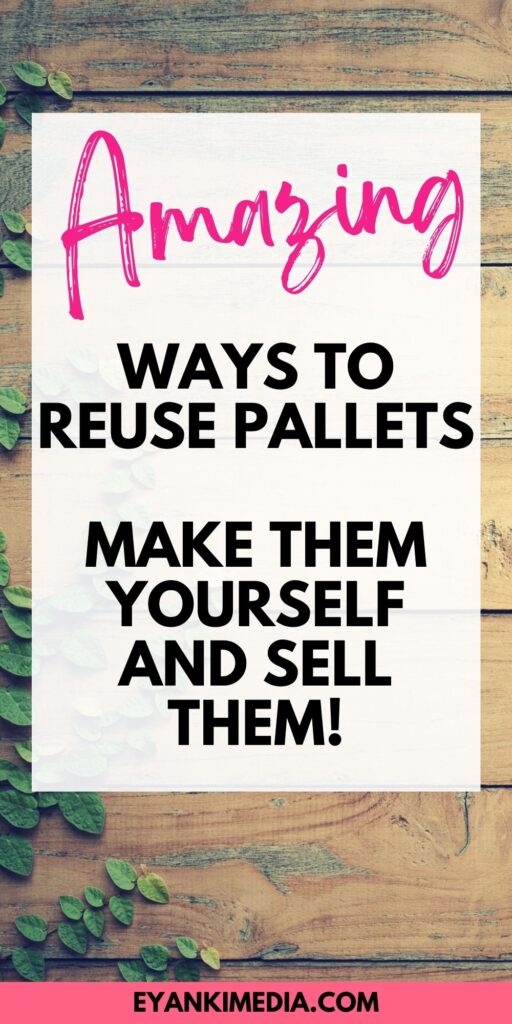 Final thoughts On Pallet wood ideas that you can sell
Whether you want to sell them or give them away as a gift, these wood projects out of pallets are perfect for any occasion.
Remember that patience and creativity will go a long way with this! Just keep trying, and you'll get the hang of it in no time!
I hope that these pallet projects will give you some inspiration for your next woodworking project.
Let me know what you think in the comments below! I'd also love to see pictures of any finished products or even a video if possible.
Here are more ideas you might be interested in:
51 most profitable crafts to sell
What sells best on Etsy? Best selling items to make money
Christmas wood crafts to make and sell