Creating easy fall crafts to sell is a great way to make money from your crafting hobbies during this autumn season.
There are many different types of fall-themed crafts you can make, so finding one that can really make you money can be difficult.
To save your time and overwhelm, I've compiled a list of the 31 best Fall Crafts To Make And Sell This Autumn.
This list is based on autumn crafts that actually sell on Etsy, craft fairs, and at other fall events or online craft stores.
So whether you are looking for fall crochet patterns, fall woodworking ideas, or just some general fall crafts to decorate your house, be sure to check out this list of ideas for inspiration.
And don't forget to pin it on your favorite craft ideas board on Pinterest for later.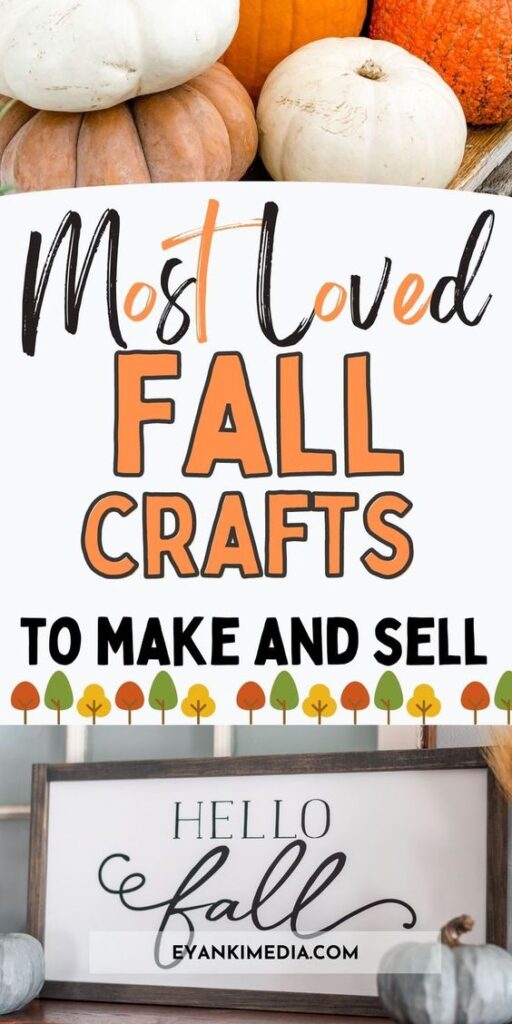 This website contains affiliate links which means we may earn commissions if you purchase through them (no extra cost to you). You can read our policies here.
Fall Crafts To Make And Sell In 2023
Fall Wreaths
A Fall wreath (autumn wreath) is a popular decoration for any home or office, and it's one of the best-selling autumn crafts to create and sell.
From natural or faux foliage to crafting with felt, burlap, berries or yarn, there are infinite numbers of ways to adorn a wreath.
If you're feeling extra creative, try making a fall wreath that can double as a Halloween decoration.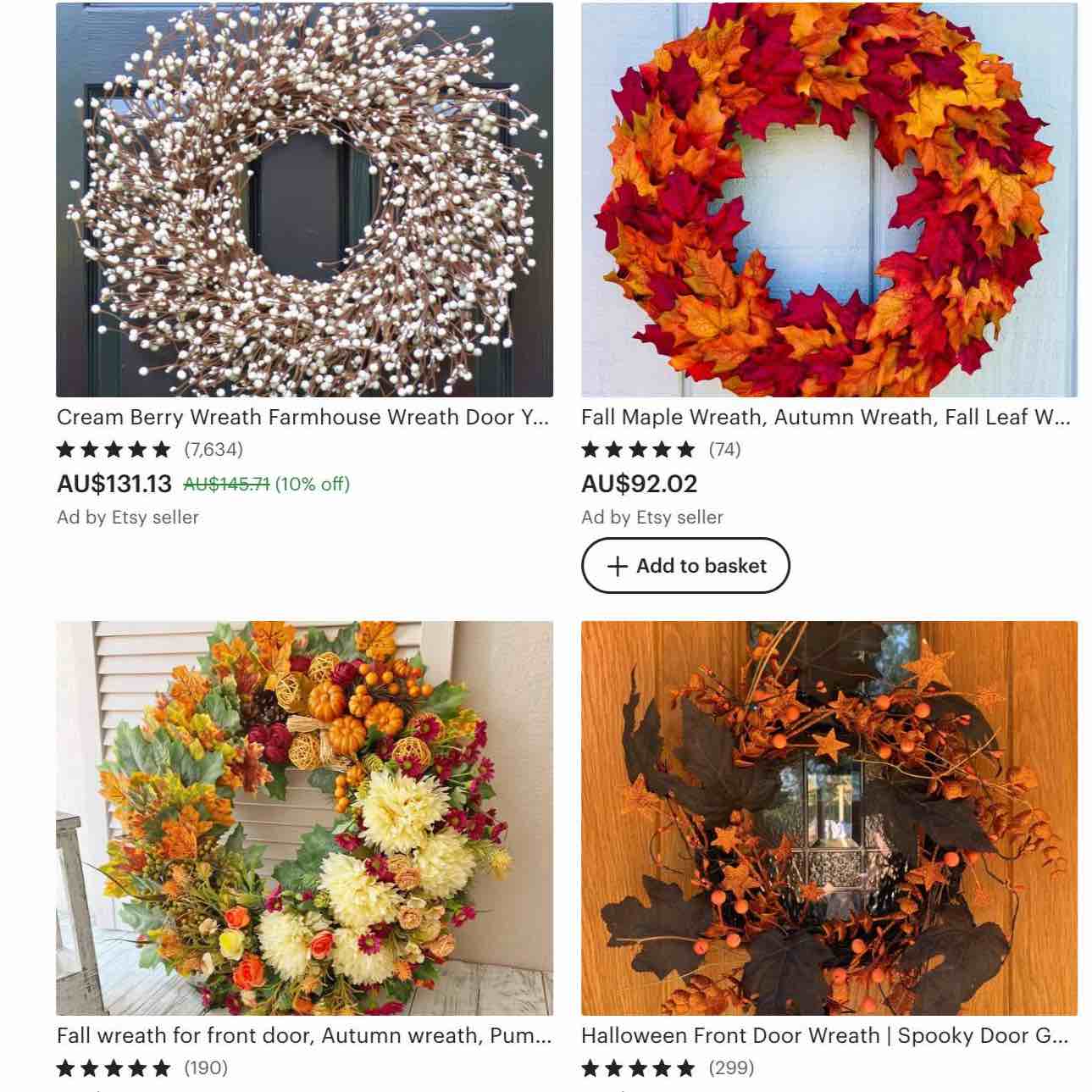 Depending on your materials and design you used, fall wreaths can be sold in price from $15 to $150.
You can also make fall wreath with pinecones. Pinecones add a nice touch of rusticity to any bouquet.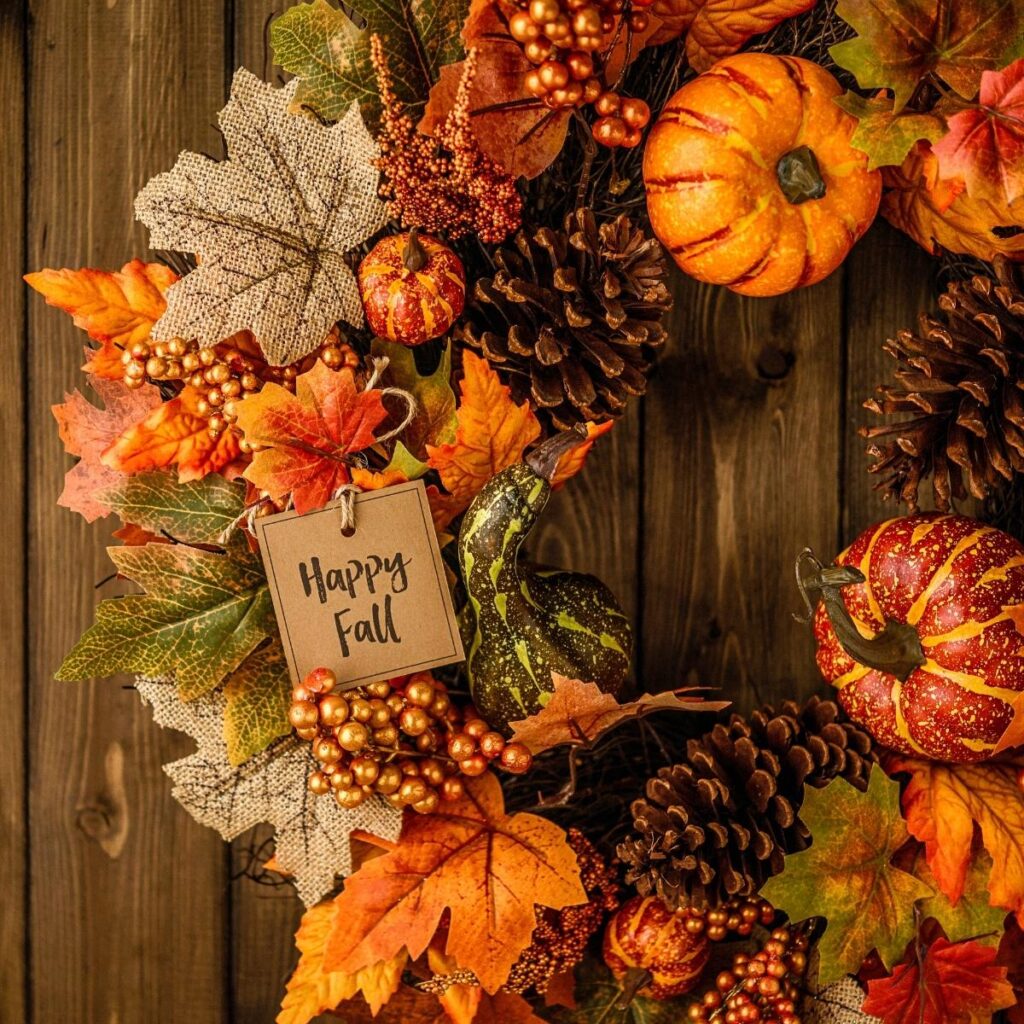 Related reading:
Fall Garland
Be it a door garland, mantel garland, or staircase garland- this is another Fall decor item people love to buy.
It could be as simple as felt balls or pumpkins wrapped around some twine or yarn or as intricate as this fall floral garland made with real or faux fall leaves, berries, and pumpkins.
Depending on the materials and the length of the garland, autumn garlands prices start from $15 and can go up to $700 (like this one).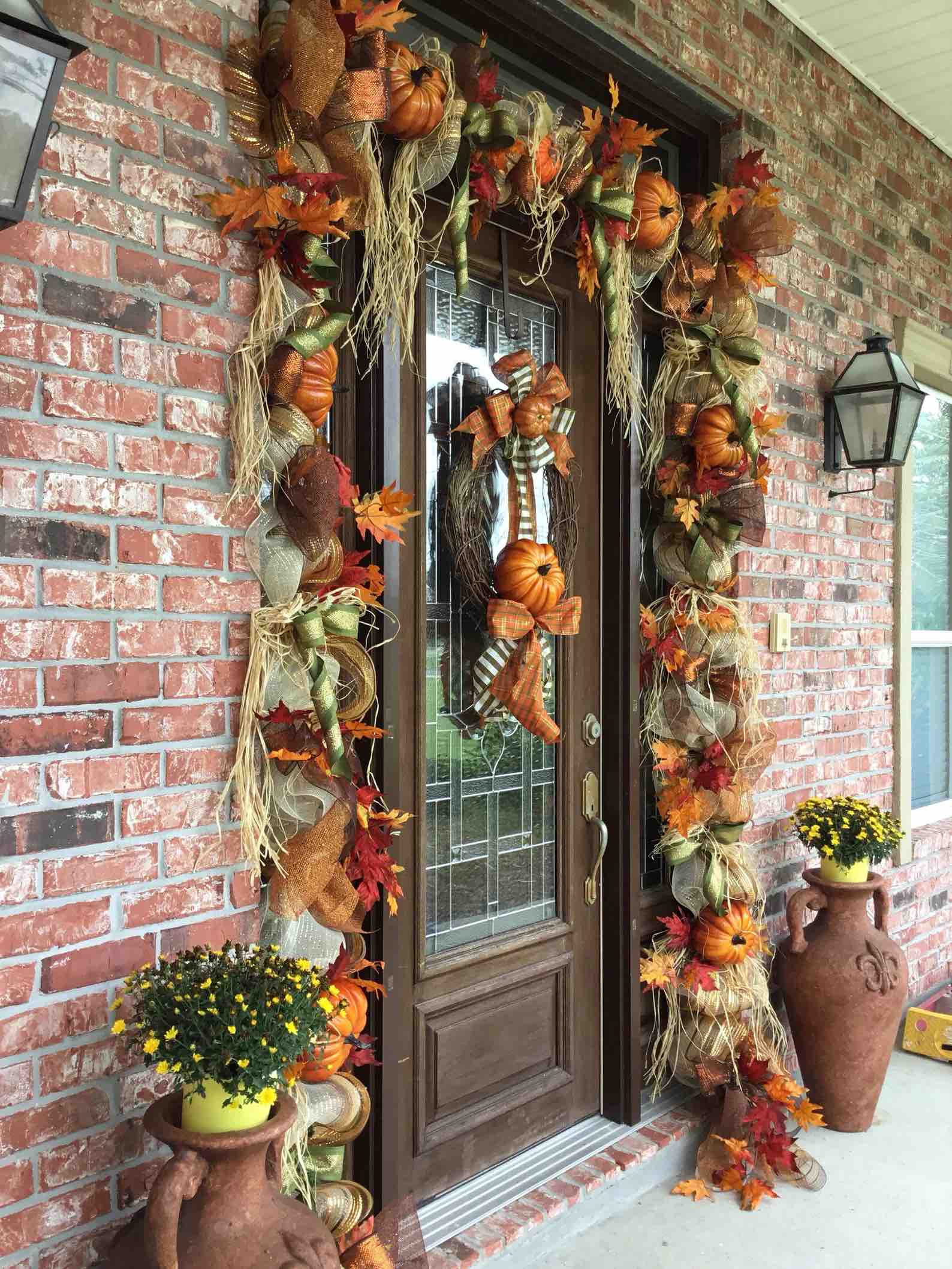 Fall Wall Signs
Be it pumpkin patch signs or autumn market signs, fall wall decorations are all the rage during the Thanksgiving season.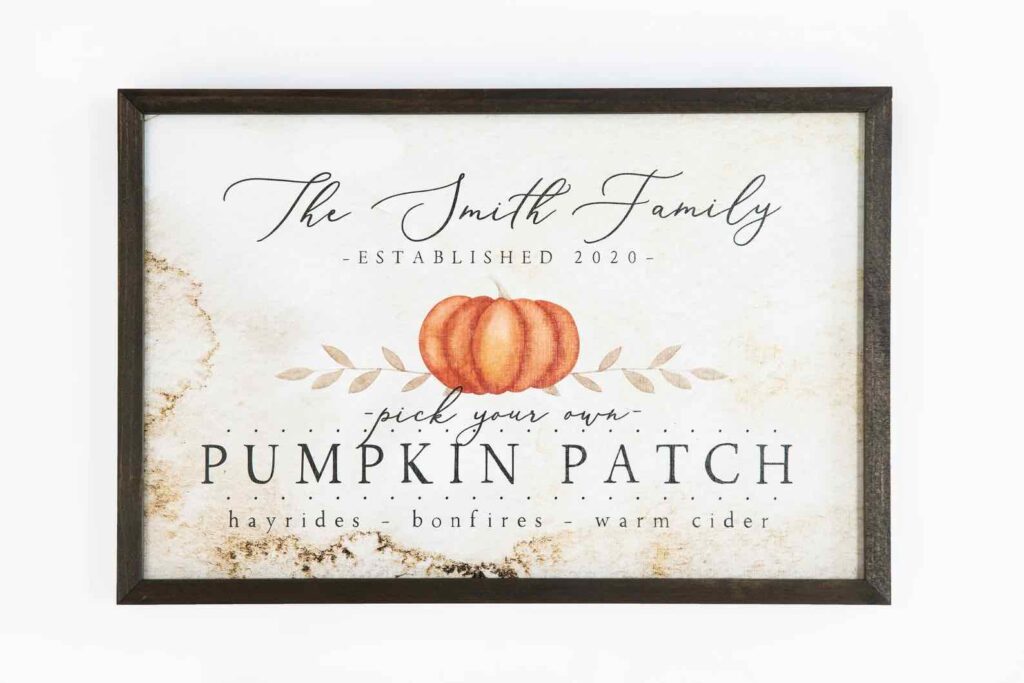 There are ways to create fall wall signs without any fancy equipment.
You can find wall sign blanks at any craft store or online (like these on Amazon) and either hand-paint them or make them using stencils.
If you want to get creative, try making autumn wall signs with your Cricut machine and heat press your vinyl designs onto the blanks.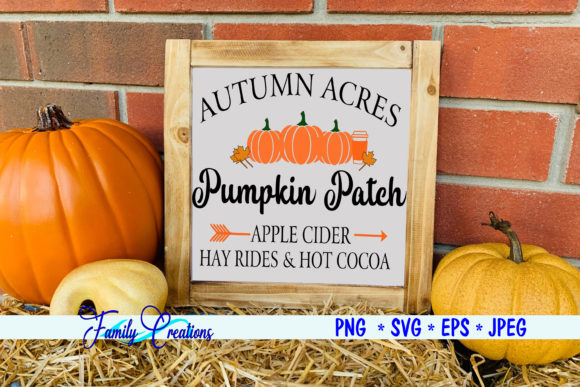 For all my SVG designs, I love Creative Fabrica. All designs come with a commercial license (including freebies) so make sure you're on their list to get the best deals and discounts.
Tip: Adding personalizations to your autumn wall signs is a great way to make them unique and increase the price point.
Here is another rustic wall decor idea I love!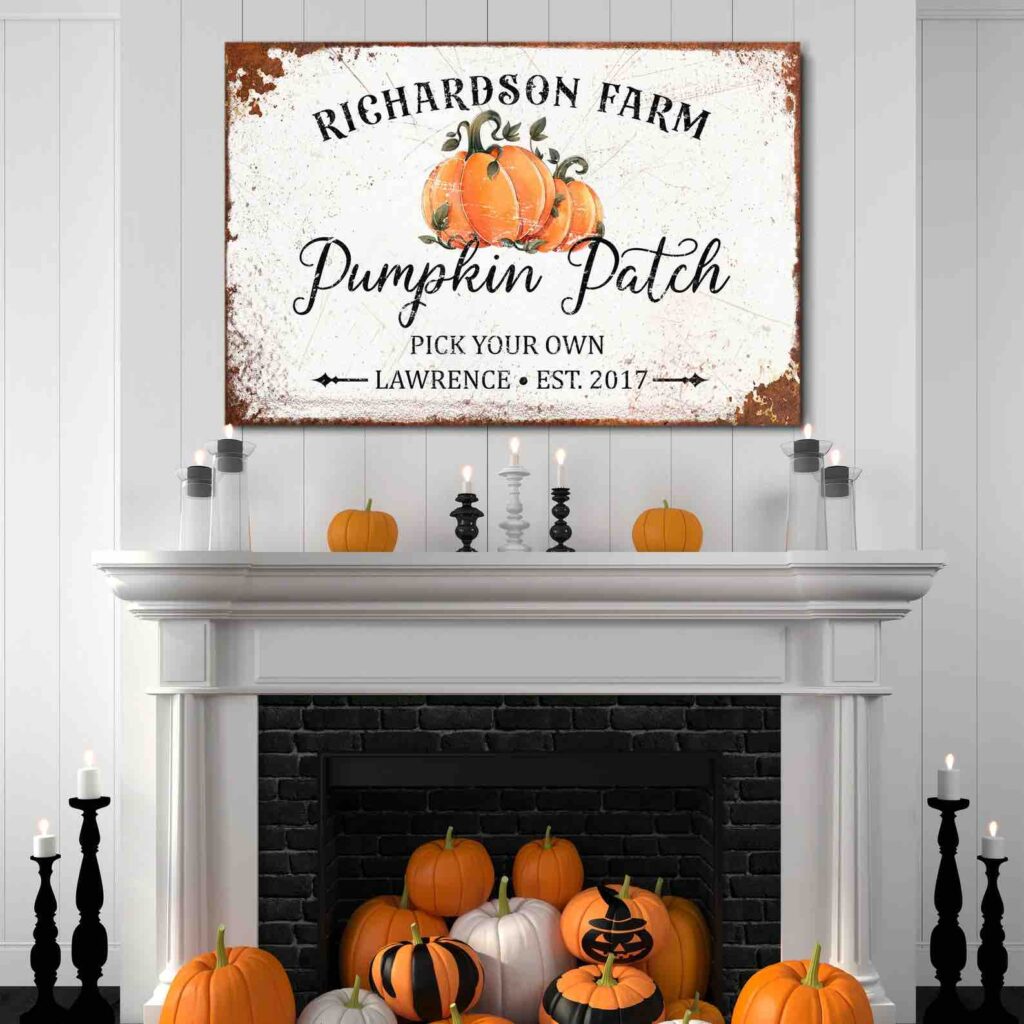 Fall Porch Signs
These don't need an introduction! Popular and easy to make and sell with stencils or vinyl heat pressing.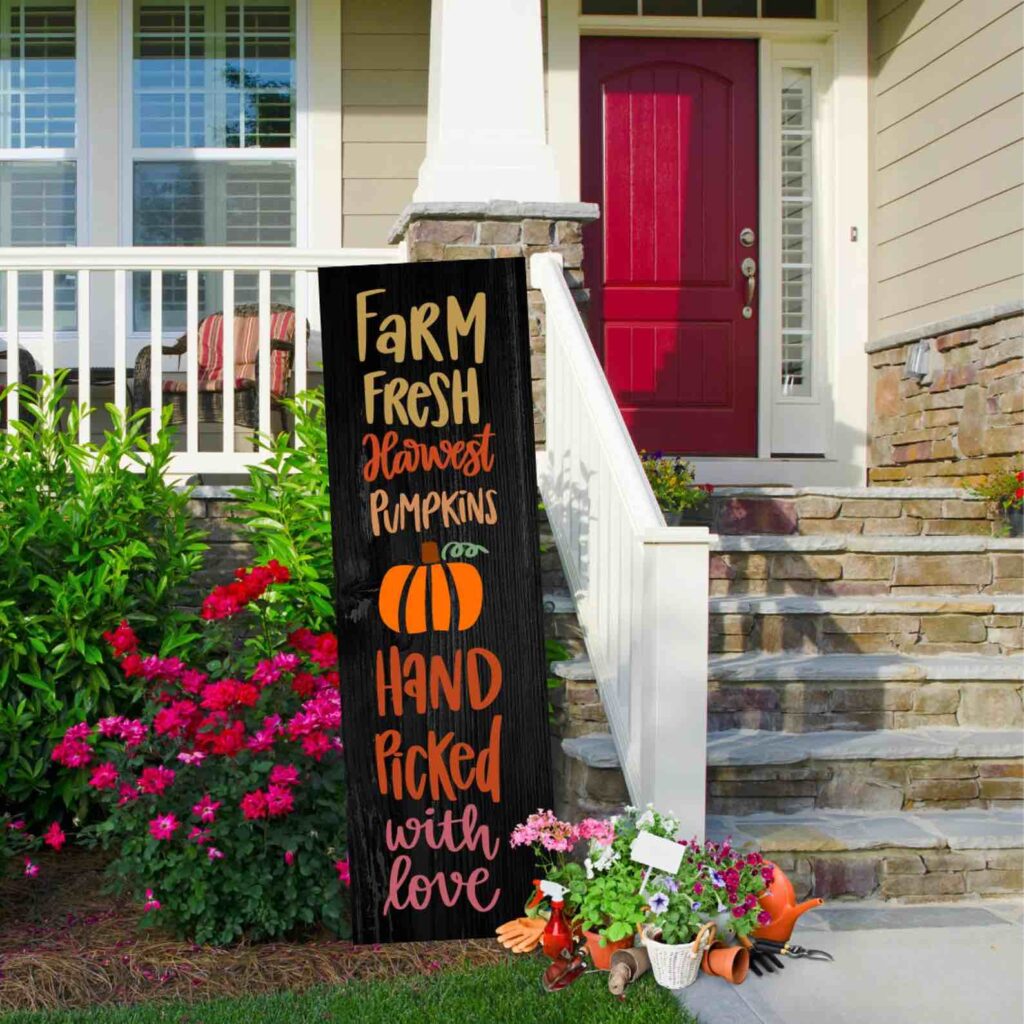 You can get more files on Creative Fabrica but some how I liked porch designs on Etsy more.
More Wooden Fall Crafts To make And Sell
Door Hangers
These fall crafts may require Glowforge, Cricut Maker, CNC or any other cutting machines, but these products are highly profitable.
If you already have any of these amazing machines, here are some thanksgiving door hanger ideas to work on.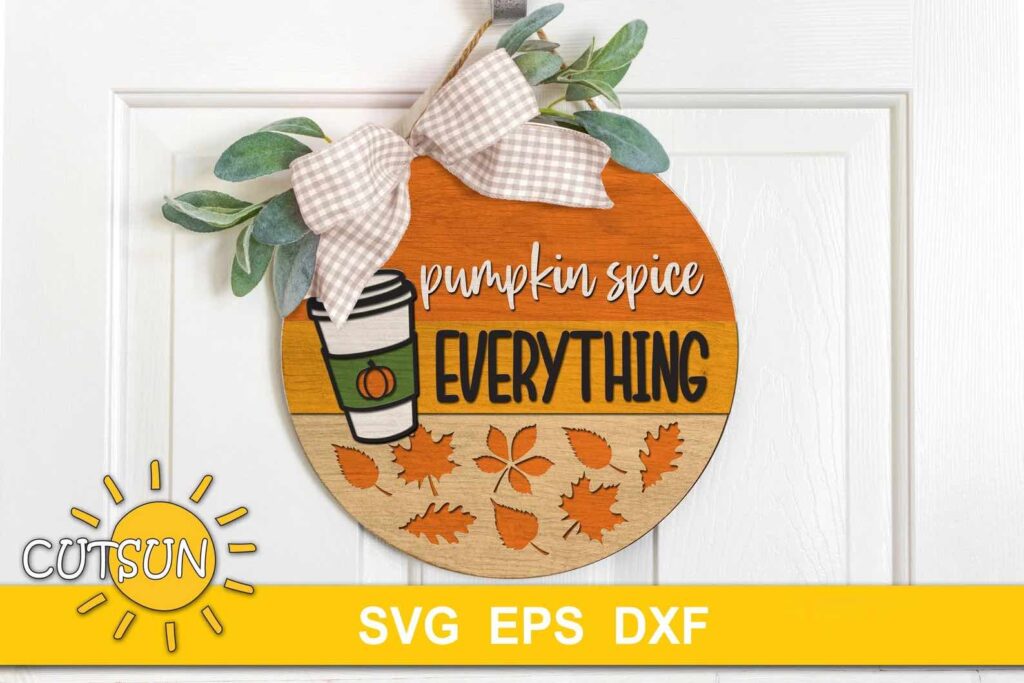 Fall tiered tray and decor items
I am a huge fan of tray decor, and you can make custom fall-themed pieces to sell this autumn.
Dollar tree is the perfect place to find items you can customize for fall trays. Give them a makeover with matching aesthetics and hues, and you have some perfect home decor items to sell.
Or if you have cutting machine, this would be the perfect idea to make high end wooden tray decor products.
Pumpkin Decor Crafts To Sell
Pumpkins are fall's most iconic symbol, so it's no surprise that pumpkin decor items are some of the best fall crafts to sell.
There are endless ways to make a faux pumpkin or decorate one to sell.
Crochet Pumpkins
Making crochet pumpkins is easy and they look great. You can sell them at craft fairs or online if you know how to crochet. 
If you're looking for some ideas, there are plenty of amazing crochet patterns available on Etsy.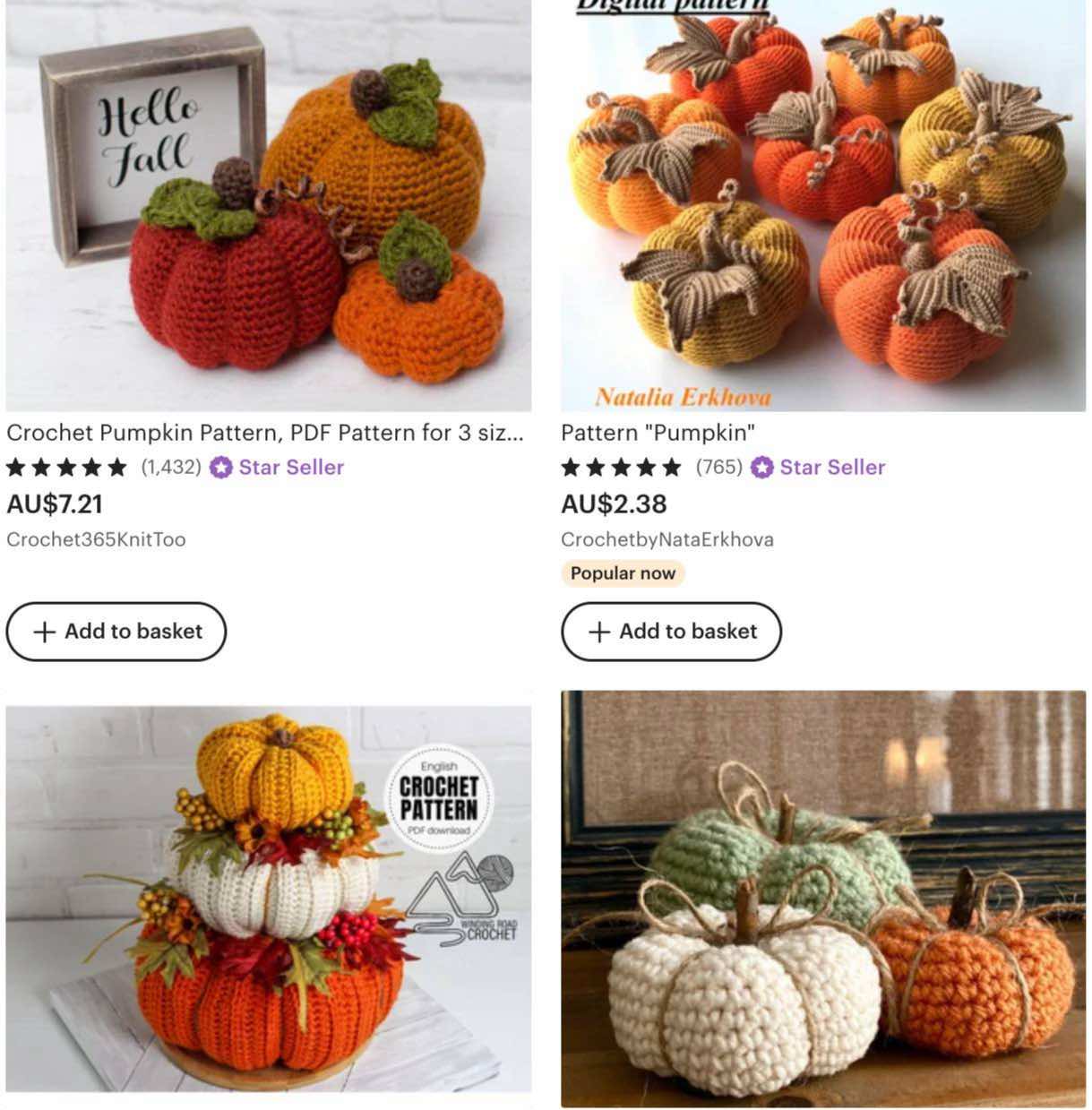 Felt Pumpkins
Felt pumpkins are one of the in-demand craft supply items for fall. Felt is cheap and you can make them in bulk to sell to other crafters in need or sell as fall decor items.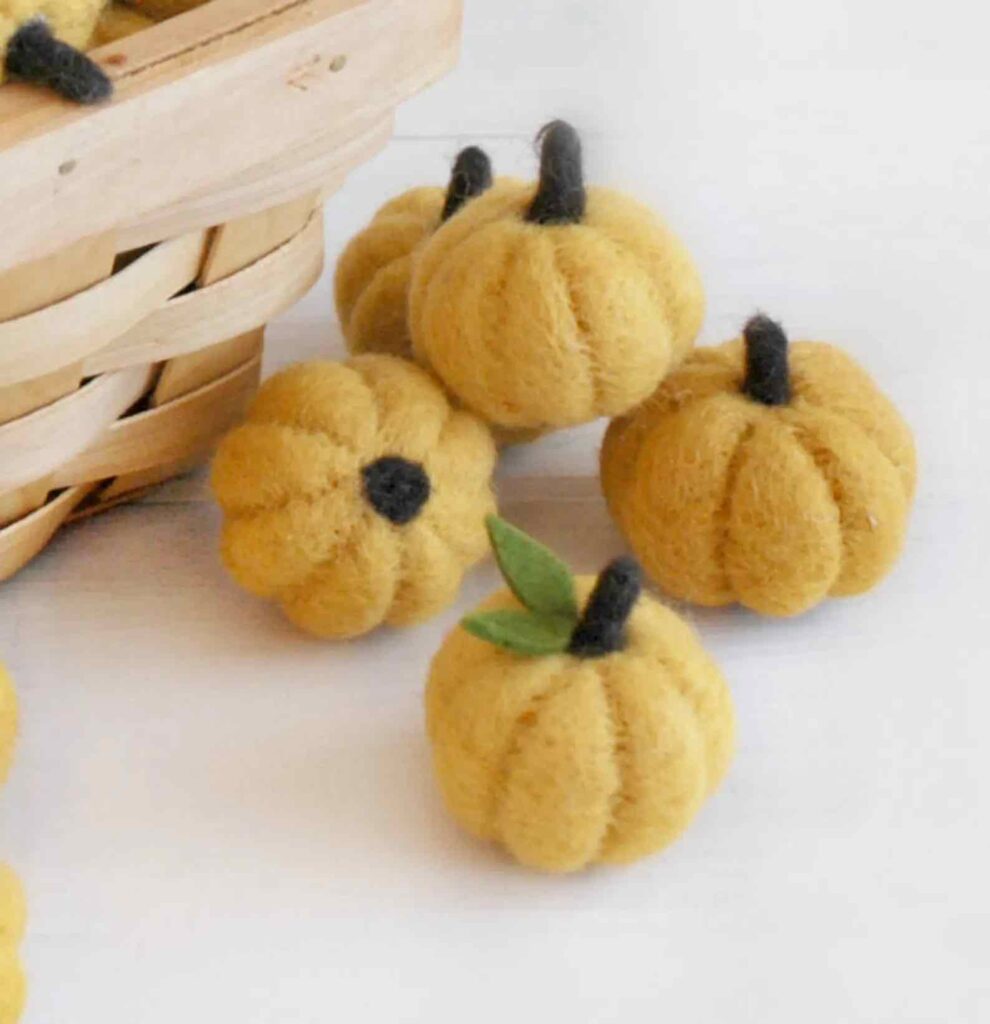 Dollar Tree Pumpkins
Dollar Tree pumpkins are a must-have in any fall decorating collection.
You can grab cheap fall decorations and pumpkins from Dollar Tree and transform them into amazing home decor pieces to sell.
Here are some easy ideas on Youtube:
Personalized Pumpkins
Personalized hand lettered pumpkins make wonderful gifts or home decor item for fall.
You can make them using Cricut machine or by hand lettering them yourself.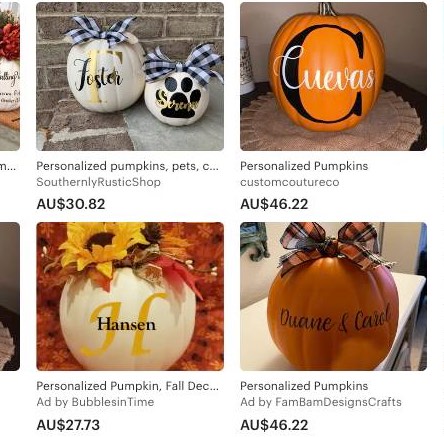 Candles
Jar Candles
Mason jar candles have always been one of the easy and popular things to make and sell and fall candles are no exception.
Grab a pack of jars for cheap and get creative to make autumn-themed candles with fall scents like pumpkin spice, autumn latte, apple cider, pumpkin pie, maple syrup, etc.
Pumpkin Shaped Candles
Get some nice pumpkin-shaped molds (these are great!) and make gorgeous candles like these that you can sell at craft bazaars or your online store.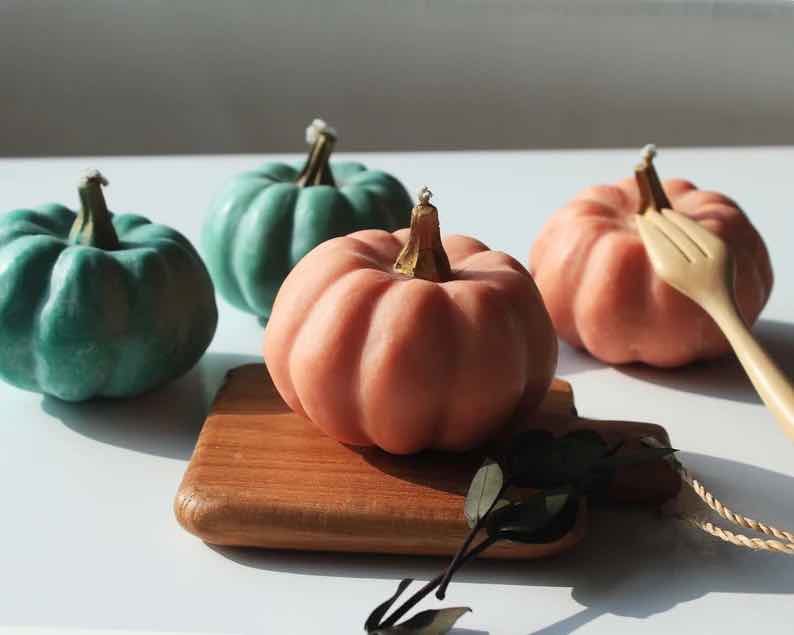 Matching mold here
Entryway Doormat
A fall doormat is a wonderful way to freshen up any entryway and welcome guests home for Thanksgiving.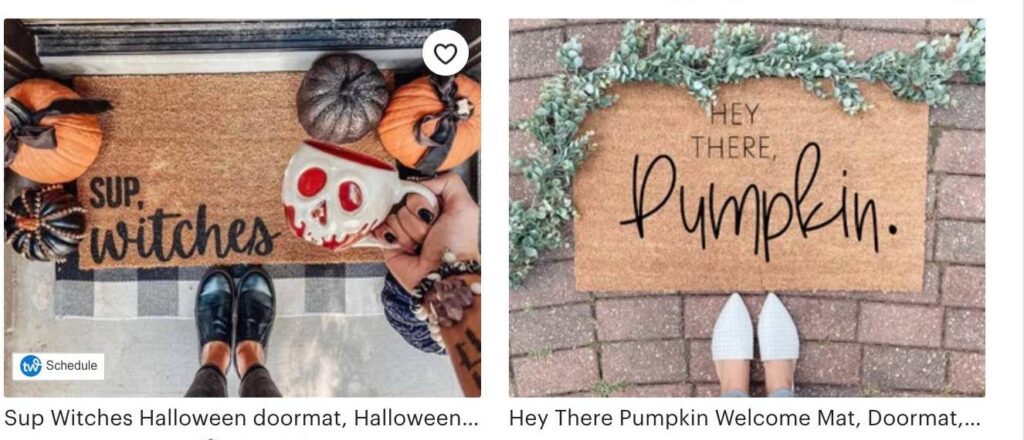 You can find inexpensive doormats and customize them using vinyl stencils, hand painting, or UV printing.
Fall Mug Ideas To Sell
Personalized mugs are quite a thing, and fall is the perfect time to dress your mugs up with cozy autumn, pumpkin or spooky designs.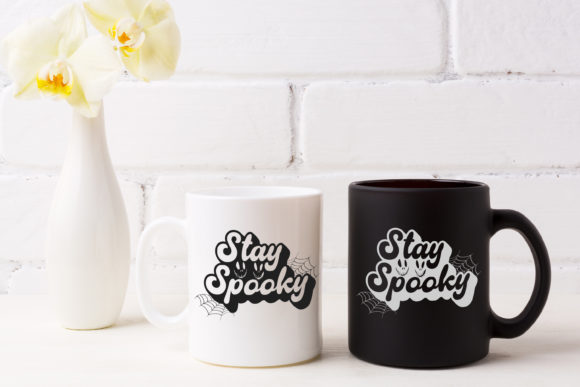 This new mug press makes it so easy to make and personalize mugs for this season.
Here are a few cheap fall themed bundles you can grab for your mug design:
Here is another glittery fall mug that sell on Etsy using clear mugs like these.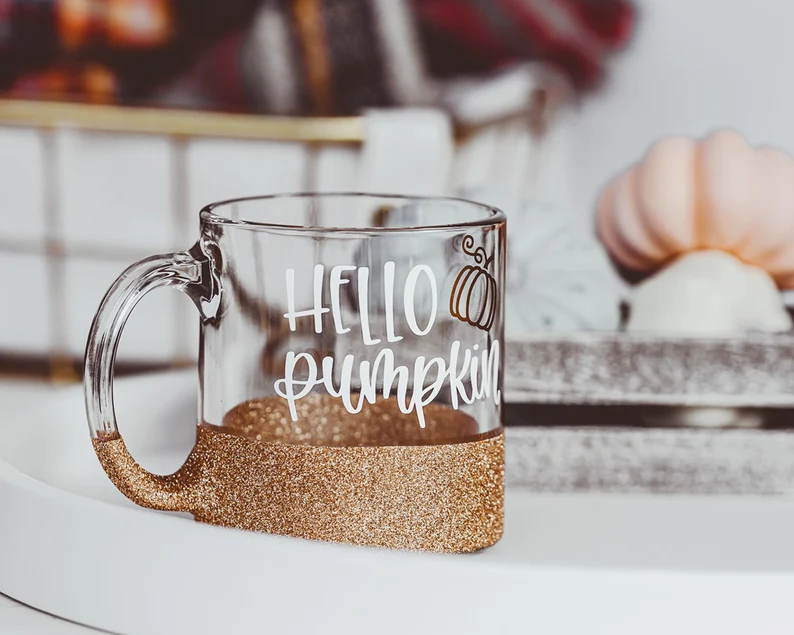 Related Reading
Fall Shirts To Sell
Fun custom-made shirts are popular DIY items to sell, especially around Halloween.
Etsy is full of fall and Halloween shirt designs, and you can easily make them using this machine.
Here are super cute Halloween and fall shirt ideas to get you inspired: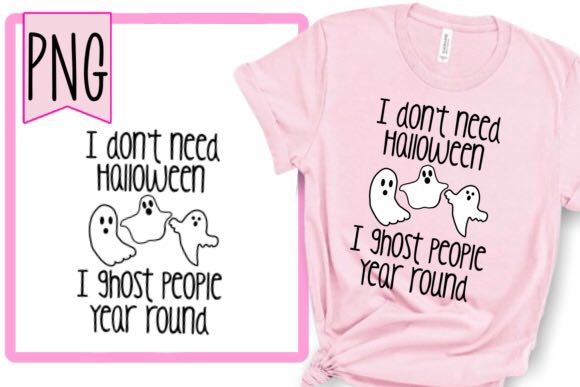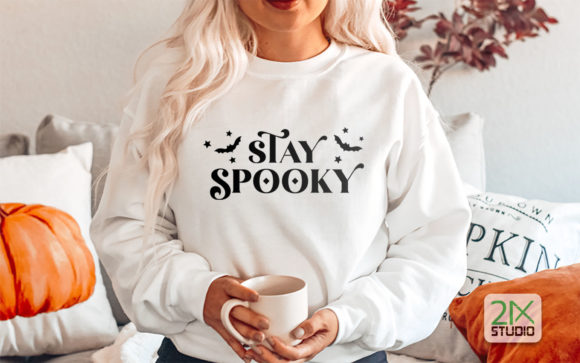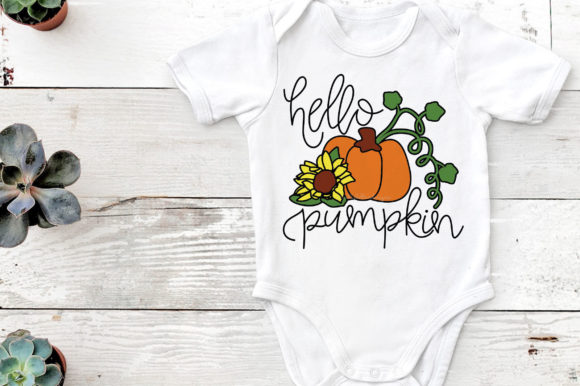 And this all time kids favorite Mickey fall tee!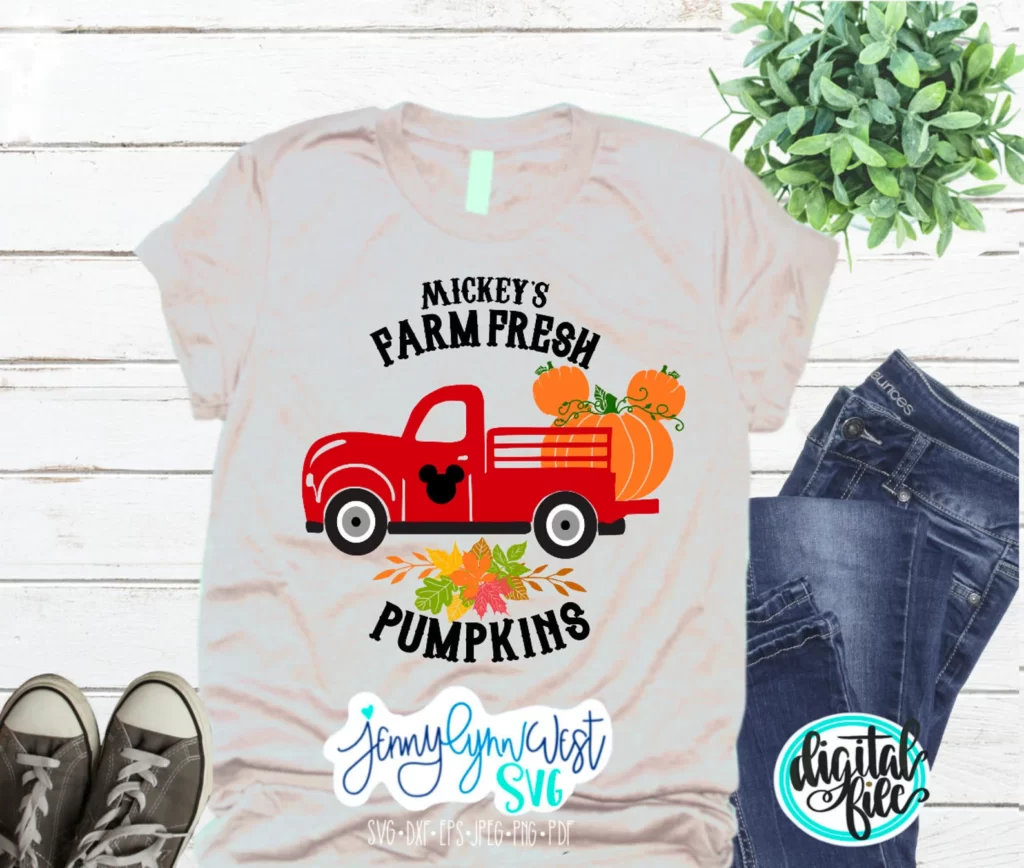 Print on demand Shirts
If making shirts yourself isn't your cup of tea, you can always go the print-on-demand route and have someone else make them for you.
These POD companies will print and ship your fall and Halloween shirts for you, so all you have to do is design them and promote them.
Fall sweatshirt
Just like fall shirts, sweatshirts are also a popular item to sell during autumn. The selling price for these sweatshirts is on the higher side compared to shirts and starts from $30.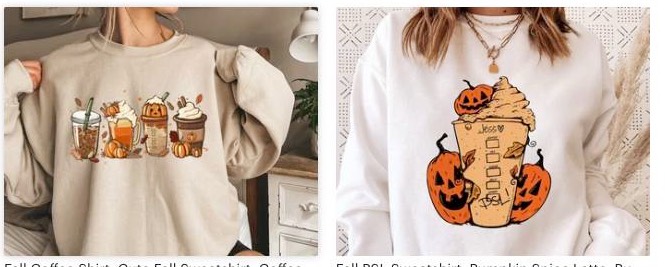 Fall Jewelry
One of the best-selling DIY items on Etsy is jewelry. If you are already into making jewelry, it is a great time to add some fall pieces to your collection.
Polymer Clay Jewelry
Crafting with polymer clay is easy, and you can make any shape using cutters like these. These make great crafts to sell on craft fairs too!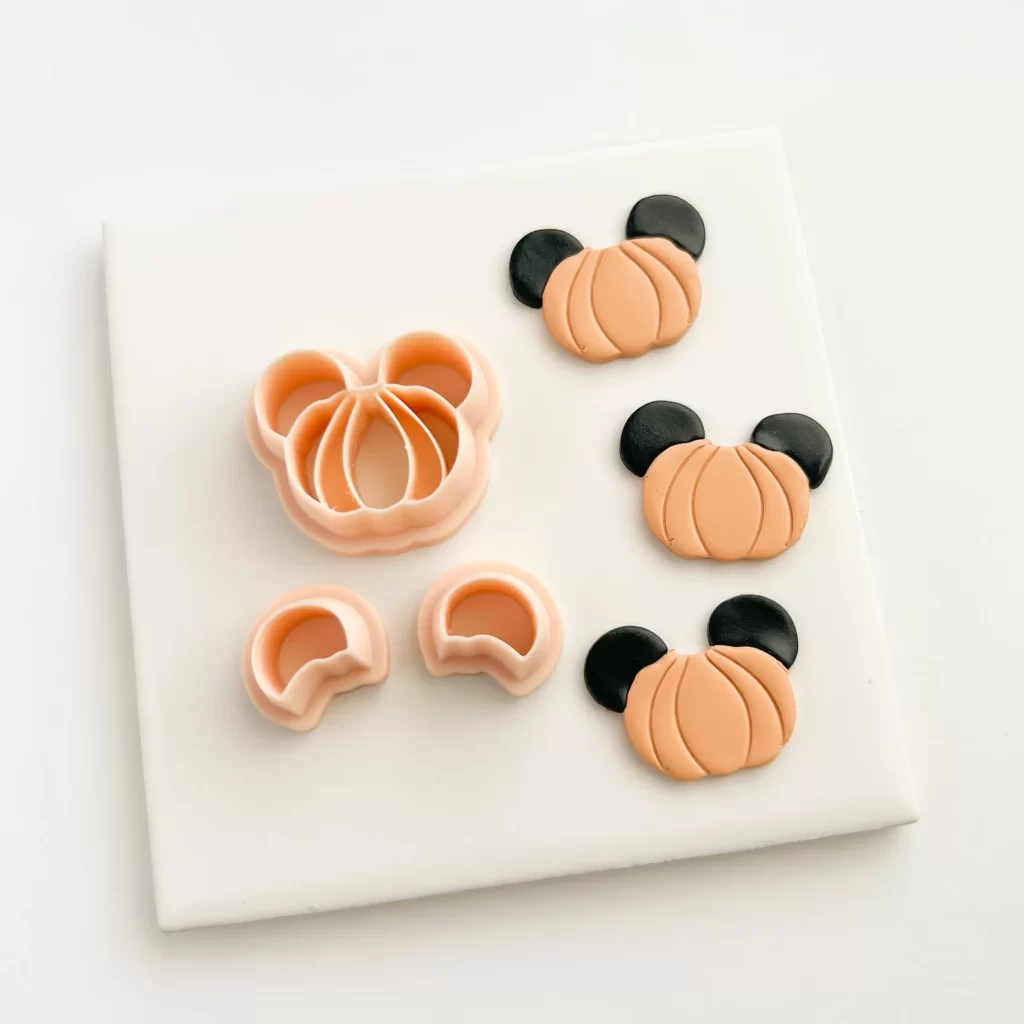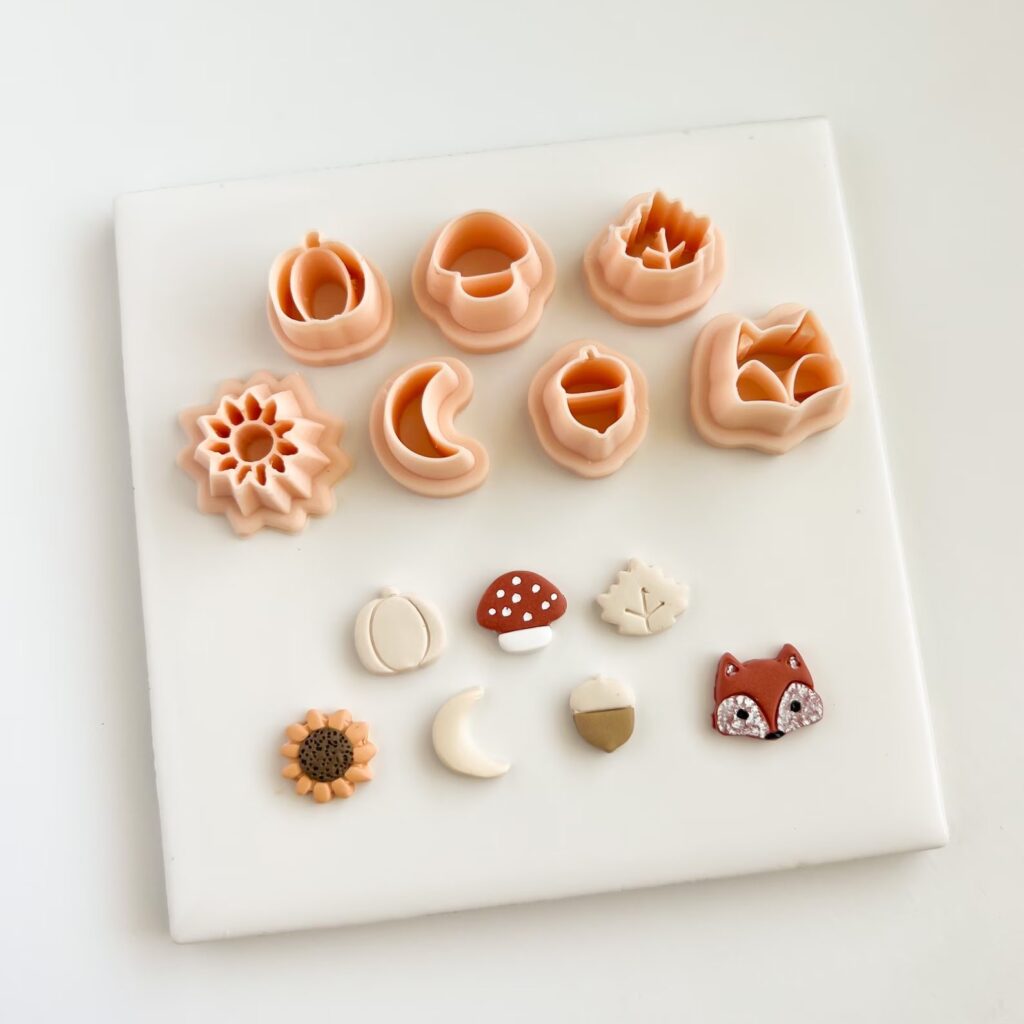 Resin Charms
Resin is another crafting material to create some adorable Halloween charms for necklaces, bracelets, or even keychains.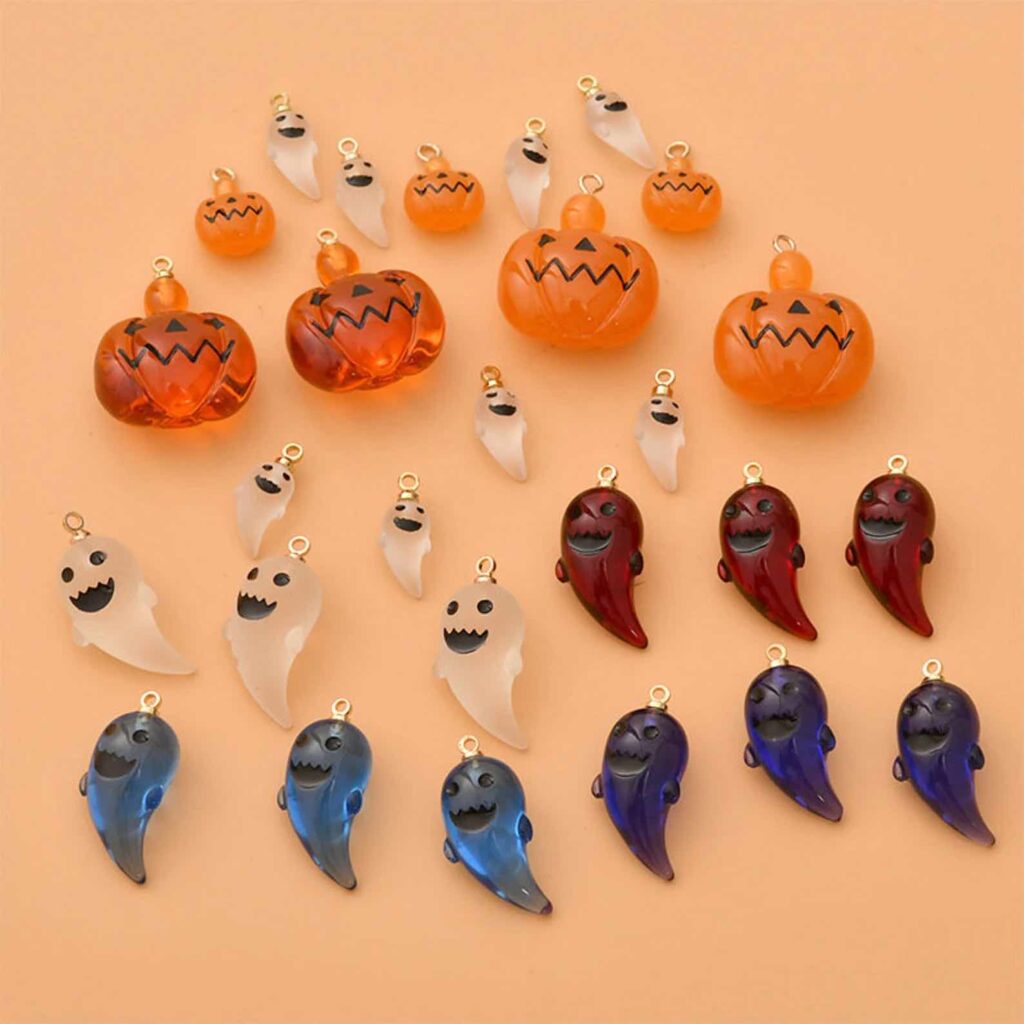 Related reading:
Trendy Pillow Covers
Be it a hello pumpkin, fall leaves print, say thanks or spooky Halloween- pillow covers are a wonderful addition to any home decor and make great fall crafts to make and sell.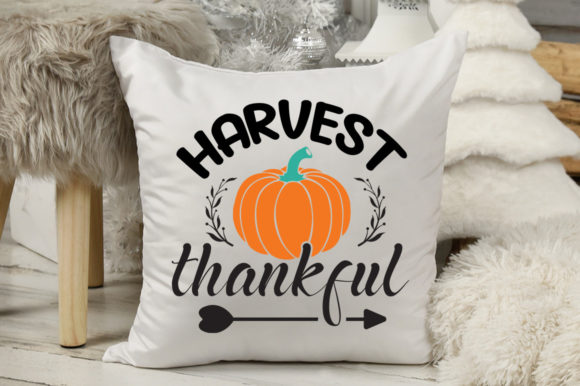 Check this cute bundle in sale to create your next fall pillows.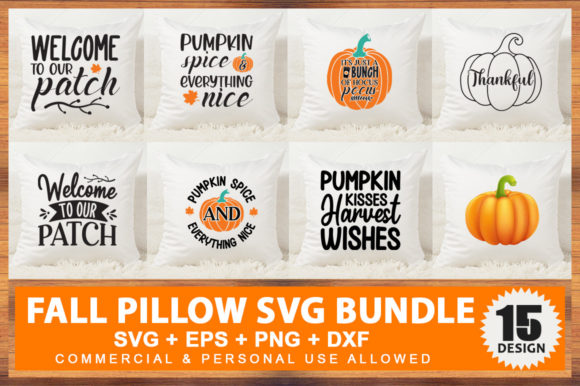 Personalized Pillows
Personalizing pillow covers with names is also a great idea and perfect fall gift for friends and family.
Tote Bags
If you want to sell something more useful, then easy-to-make tote bags make wonderful additional to autumn crafts that you make and sell at craft fairs.
Trick Or Treat Bags
Personalized Trick or treat bags are such a fun Halloween craft to make.
You can make customizable bags with kids' names using the Cricut and Easy press machine.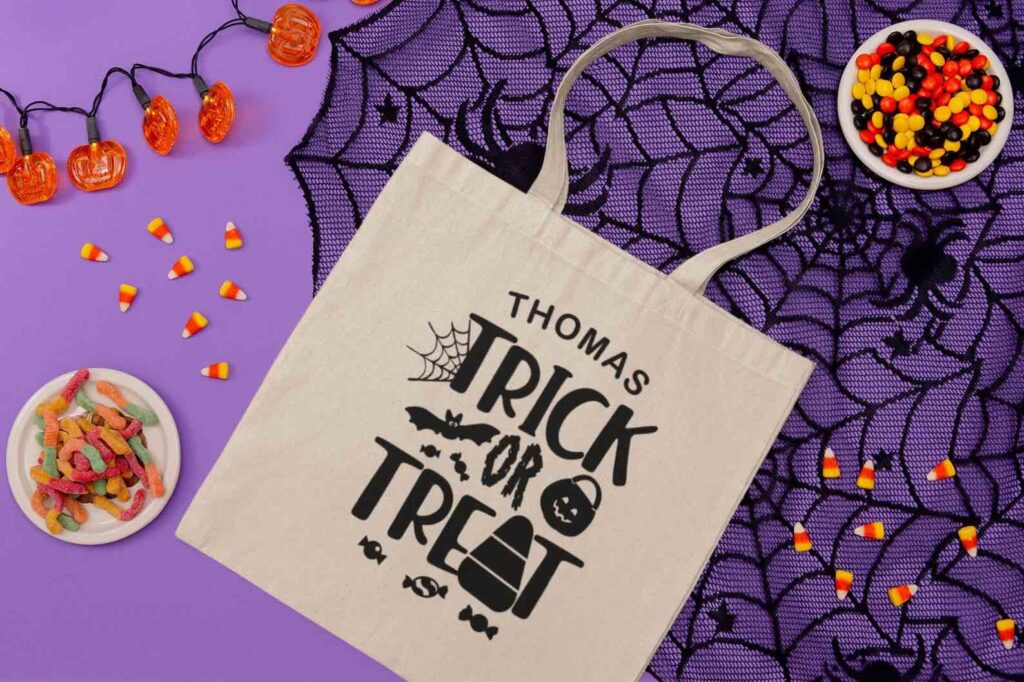 Towels
Another addition to functional yet inexpensive crafts to make and sell this fall are towels. Use some fabric paints and stencils to make these fall-themed tea towels. 
These make wonderful fall hostess gifts as well.
Digital Product Ideas To Sell
Well, handmade craft doesn't mean it has to be physical! Digital products are trending these days, and they can generate a good income too.
Here are some popular fall/Halloween-related digital downloads:
SVG files
You can design your SVG files using Adobe Illustrator or Inkscape and sell them on Etsy, Creative Fabrica or your website.
People use these files to make Fall crafts like t-shirts, mugs, signs, etc., using cutting machines like Cricut.
Planner stickers
Digital planners are in trend, and so are seasonal planner stickers for Goodnotes. You can create them once and they sell them over and over.
Printables

Thanksgiving planner
Fall wall art
Halloween treat bag tags
Halloween/Thanksgiving treat labels
Fall theme wedding invites
Halloween party invites
And lots more! You can download this free seasonal products brainstorming book to get lots of new printable ideas.
If selling digital products is something new for you, I recommend reading these free articles on my website.
Here is another free workshop I recommended.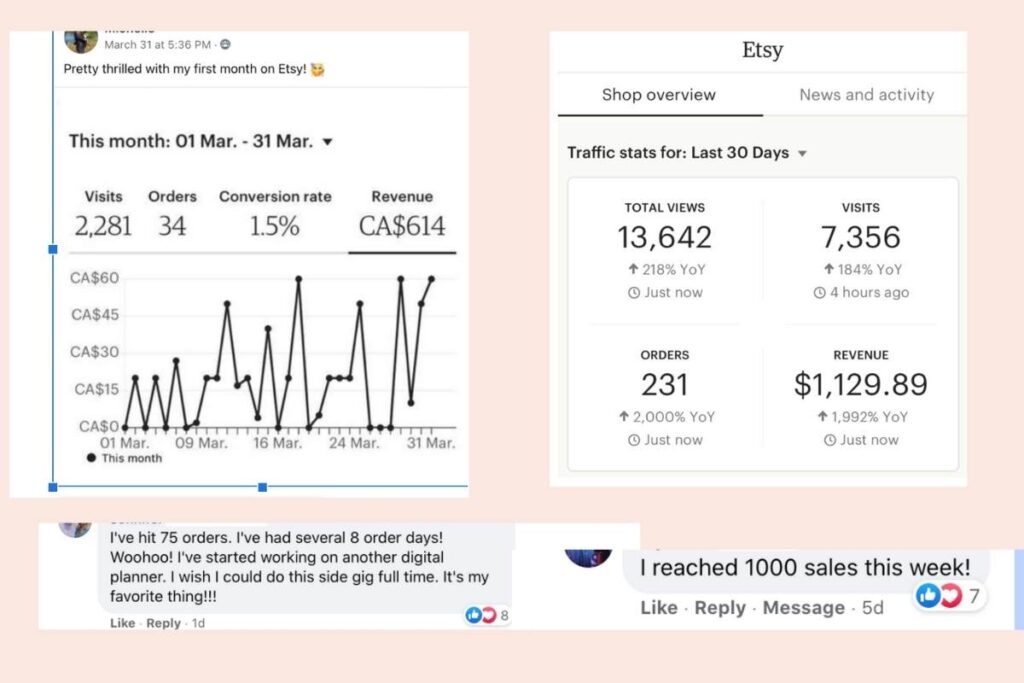 There you have it, best fall crafts to sell and make money!
How to pick the best fall craft to sell?
This answer may vary from crafter to crafter and depends on your crafting skills and the demand for fall crafts in the market. If you already have a successful craft business, then you can create something new for the season.
To make things easier for you, I have brainstormed this list of fall craft ideas that are popular.
To get more ideas, I suggest checking out Etsy using search terms like fall, Thanksgiving, Halloween, or pumpkin crafts.
Use these as inspiration and create something unique. 
And don't forget to save and share this list with your friends if you find it helpful!
Here are craft ideas to make and sell: