Get ready to unleash your artistic side with these easy-to-make DIY aesthetic crafts that are visually pleasing and fun to create.
With a dash of creativity and a sprinkle of imagination, you'll be amazed at how simple materials can be transformed into stunning pieces for home decor or charming gifts or crafts that pay big!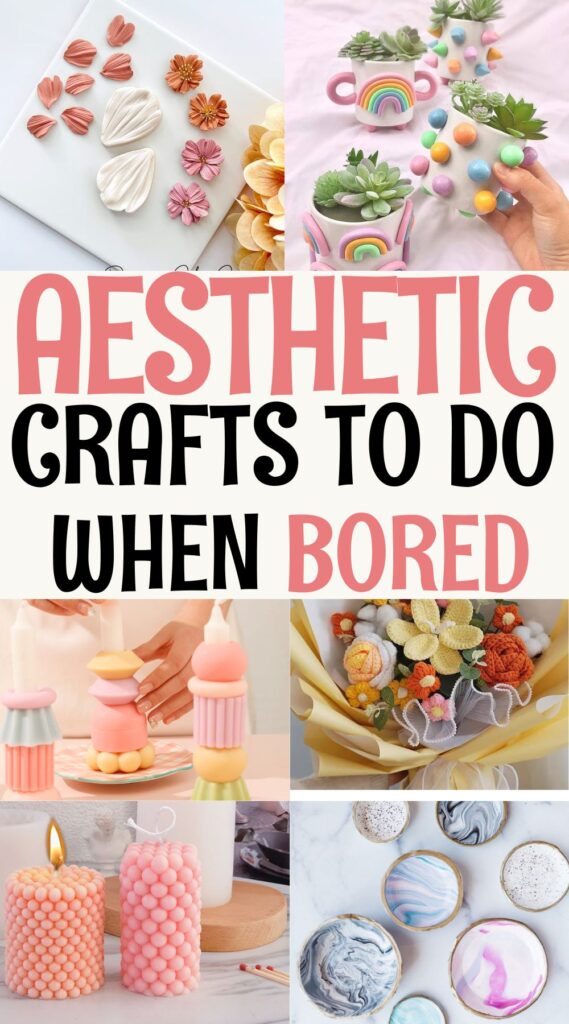 Crafting in boredom sparks creativity, relieves stress, and offers endless possibilities. Embrace it to make something extraordinary out of the ordinary!
Whether you find yourself with some free time or a creative itch, these beautiful DIY crafts are perfect for moms, teens, craft enthusiasts, and even small business owners looking to add a touch of aesthetics to their products.
The best part is that most of these crafts don't require fancy tools or artistic experience!
They are designed for everyone, from beginners to seasoned crafters, making the process enjoyable and allowing you to create something truly lovely. So, let's dive in and get crafting!
This website contains affiliate links which means we may earn commissions if you purchase through them (no extra cost to you). You can read our policies here.
Aesthetic Crafts To Do When Bored 2023
Bendy Candles
Get ready to add a touch of whimsy to your decor with the trendy "Bendy Candle" – a fun and unique DIY aesthetic craft!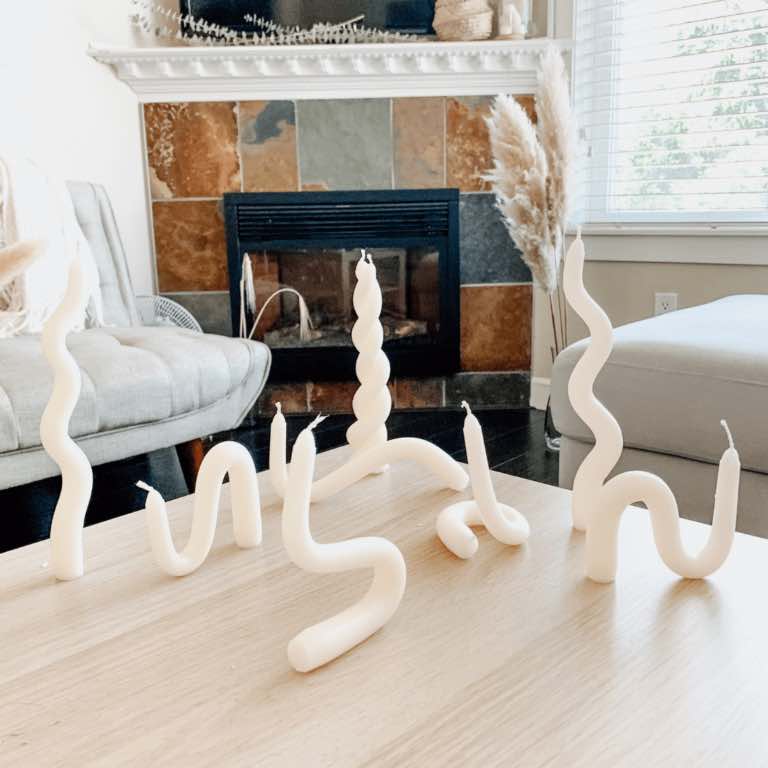 The process is incredibly simple, just submerge the long candles into hot water, and once you remove it, you can easily bend it into your desired shape.
With this easy technique (process here), you can create mesmerizing curves and designs, turning an ordinary candle into a charming and flexible work of art.
Bubble Candles
Creating these magical Bubble Candles is a breeze. These Bubble Candles make for stunning centerpieces, charming gifts, or even a soothing addition to your relaxation routine.
All you need is some melted wax, bubble molds, and a dash of creativity.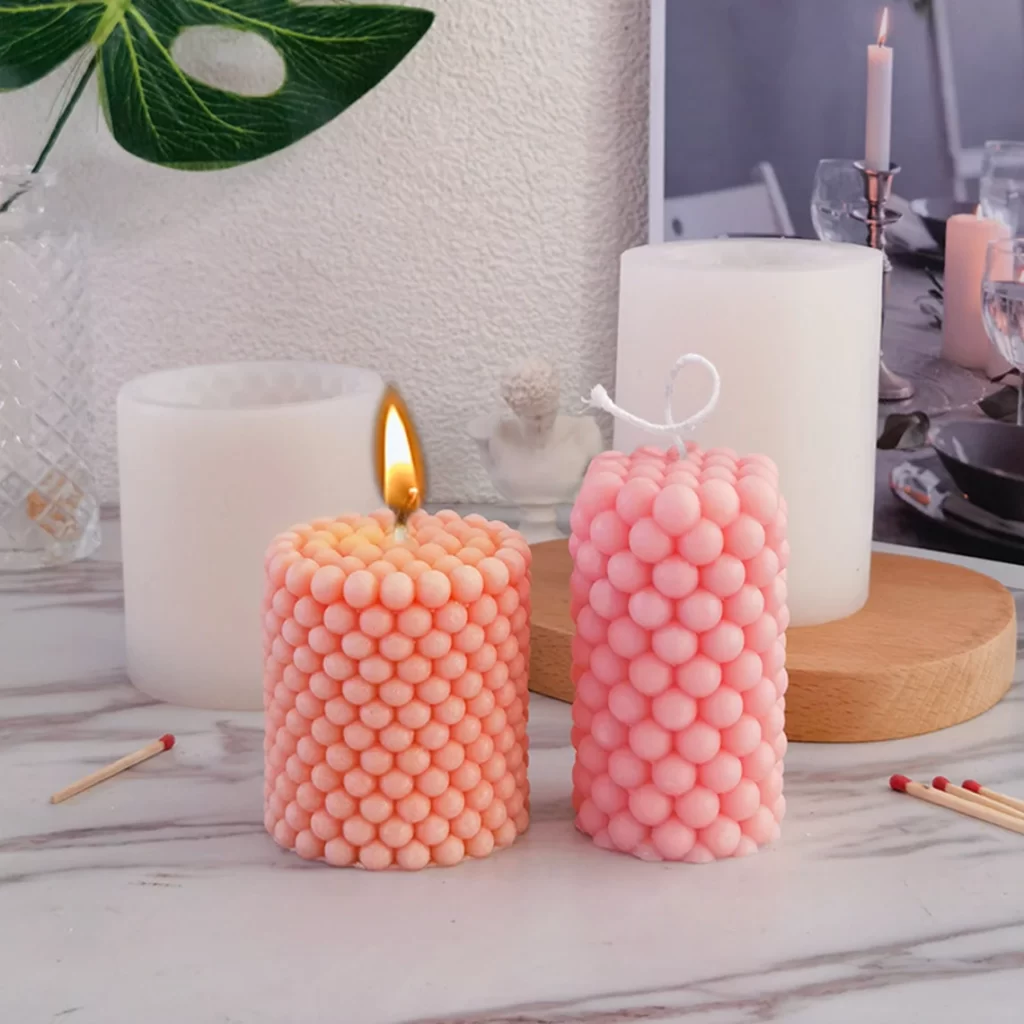 DIY Stackable Candles
Have you ever come across these stunning building block candles? The beauty lies in their uniqueness.
They're not just candles – they're a creative addition to your home. With various shapes and colors to mix and match, you'll have a blast crafting your own candle arrangements.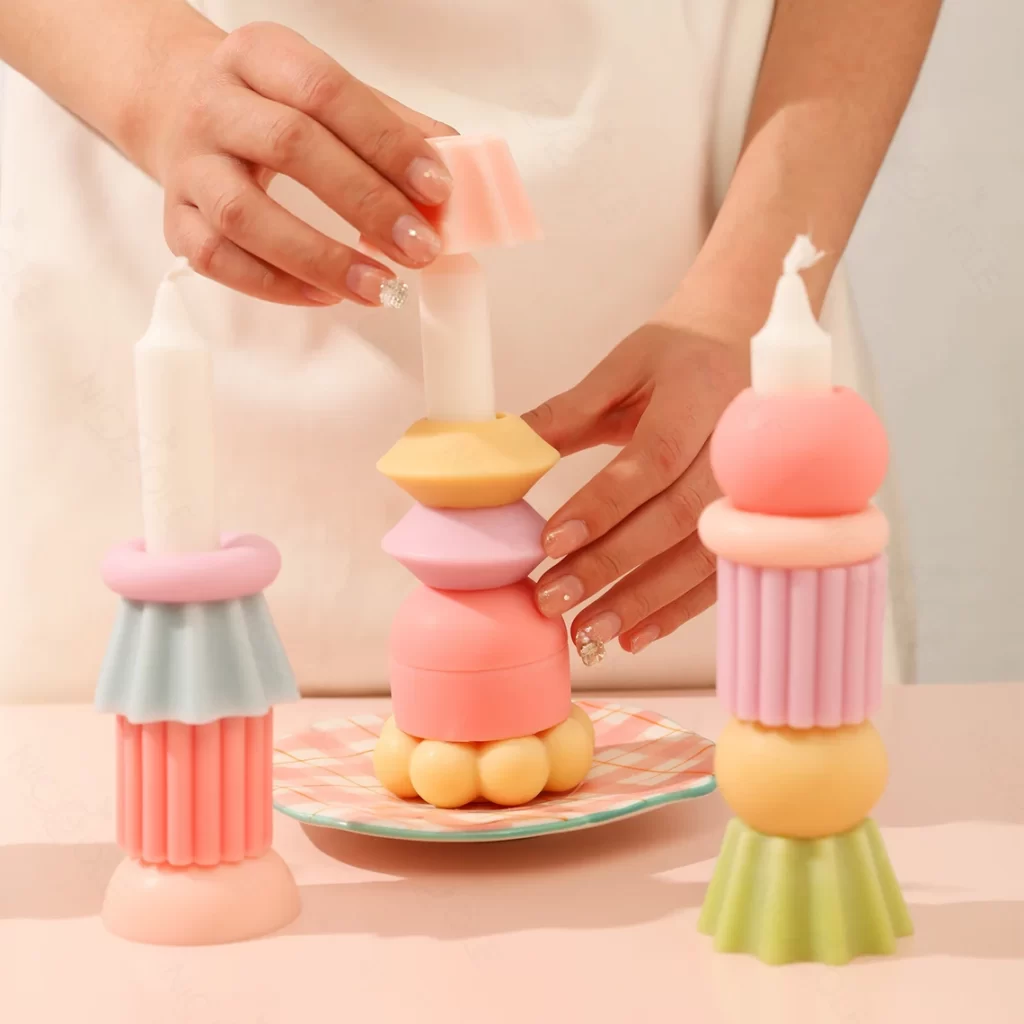 Flower Petals Polymer Clay Earrings
Whether you want to wear yourself or gift them to someone special, these Flower Petals Polymer Clay Earrings are sure to make a statement.
Simply press the polymer clay between the flower petals to create charming polymer clay petal earrings.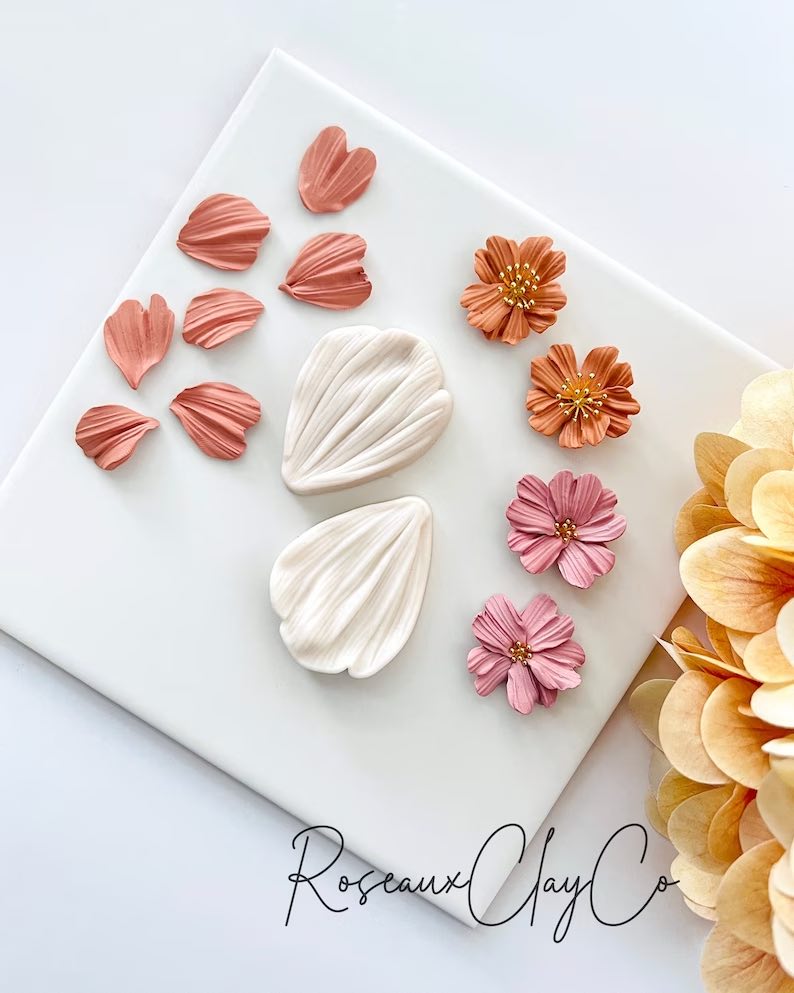 Related reading
Flower Mesh Embroidery
Get ready to immerse yourself in the meditative art of embroidery and let your creativity bloom with flower mesh embroidery. No prior experience is necessary!
This cost-friendly kit has everything you need to get started. Inside, you'll find a piece of mesh fabric as your canvas, a selection of vibrant thread colors, embroidery needles, and easy-to-follow instructions for beginners.
And if you think you can't, just look at the rave reviews from beginner crafters like you! They were amazed at how quickly they created stunning flower designs with ease.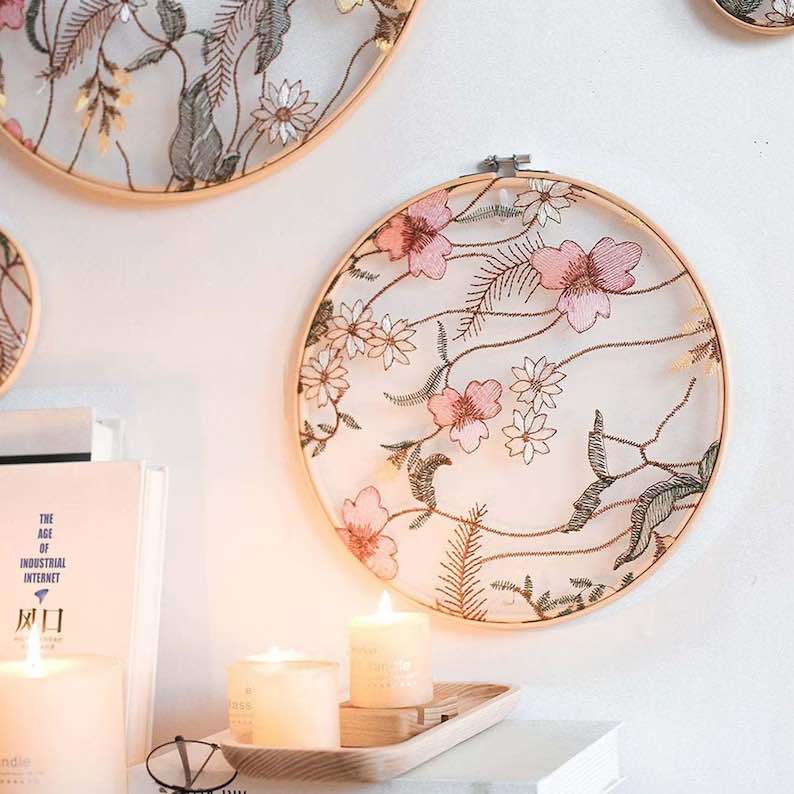 DIY Pressed Flower Clay Jewelry Dish
Create your own enchanting pressed flower clay jewelry dish – a beautiful and practical craft that combines the beauty of pressed flowers with the versatility of clay!
What makes this craft truly special is the calming effect it brings. Kneading the soft polymer clay and delicately crafting it with pressed botanicals create a serene and so relaxing!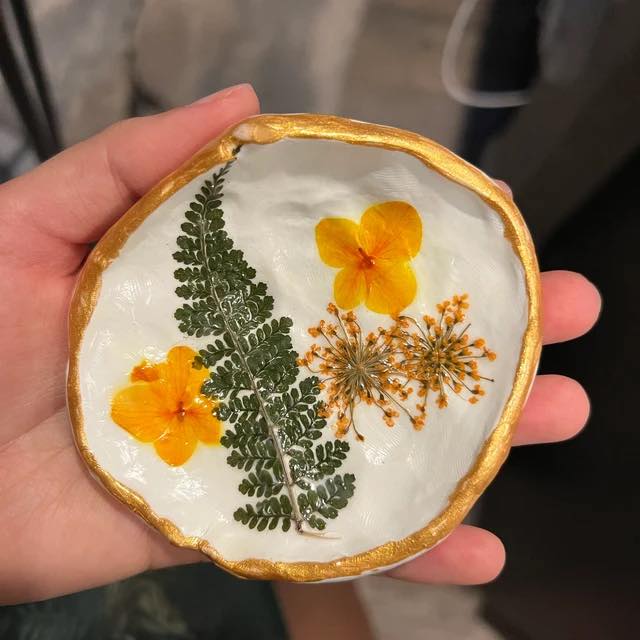 $$You can also buy your own choice of clay and pressed flowers to create a similar dish for you! There are plenty of online videos guiding you through similar crafts. Get creative and have fun!
Mini Macrame Cactus
Macrame crafting is the perfect antidote to your boredom! 🌿✨ The beauty of macrame is that it's versatile and accessible.
You can start with simple projects like keychains or plant hangers and gradually progress to more complex designs as you gain confidence and skill.
If you want to try some macrame projects, this cutest little project will add a touch of green to your space without any fuss and without any watering required(lol!)!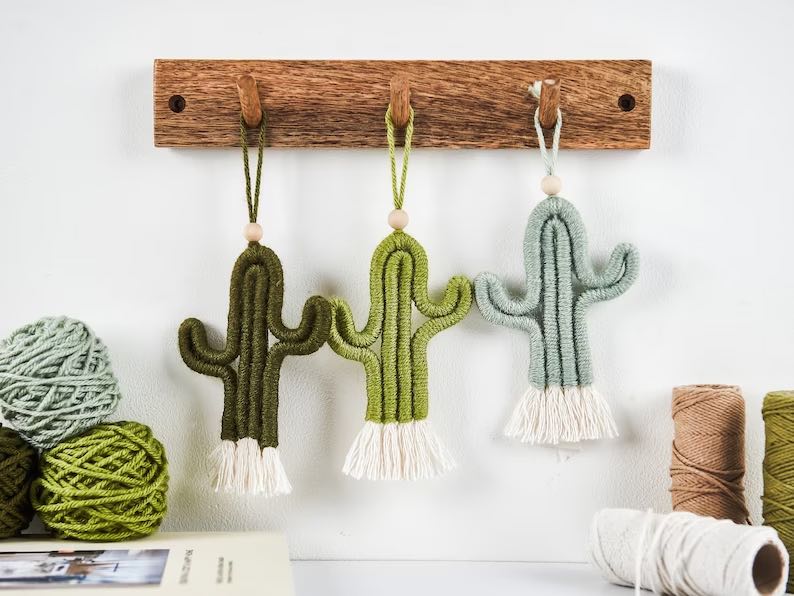 Polymer Clay Planters
Get ready to add a touch of charm to your space with a delightful DIY project of decorating your own little succulent planters. These planters are not only gorgeous but also super fun to create.
You have two options: you can either grab our all-inclusive basic kit, which includes everything you need, or you can simply pick up some polymer clay from the store to jazz up the planters you already have.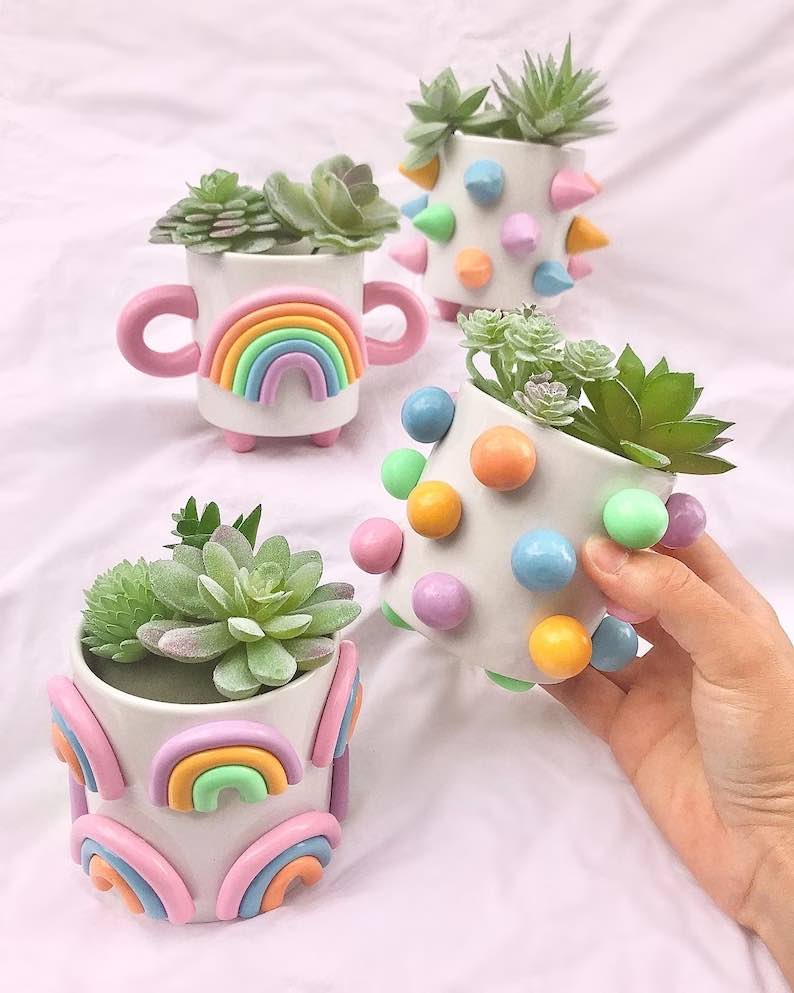 Marbled Clay Dishes
One of the most popular and visually stunning DIY projects you'll absolutely love is the Marbling Clay Dish! 🎨✨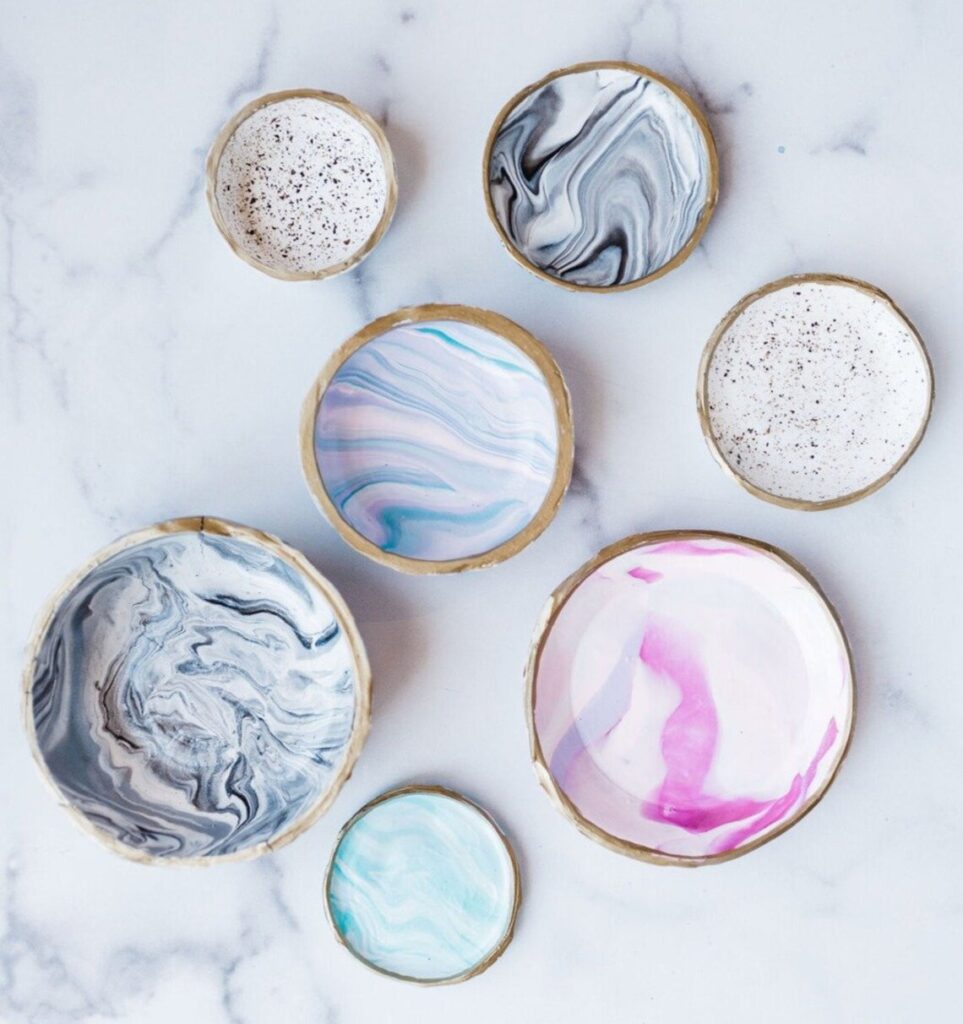 Crafting these clay dishes is like embarking on an artistic adventure.
Using vibrant polymer clay colors, you'll master the techniques of swirling and blending to achieve a mesmerizing marbled effect that's truly eye-catching.
Once they're ready, use them to hold your jewelry pieces or place them by the entrance to keep your keys – it's a small touch that adds a burst of color and artistry to your space.
$$You can also buy your own choice of clay in different colors and rolling kit to create a similar dish for you!
Sun Printing 
Ever heard of sun printing? 
Sun printing is a simple yet mesmerizing process. Begin by placing objects or stencils onto photosensitive paper or fabric.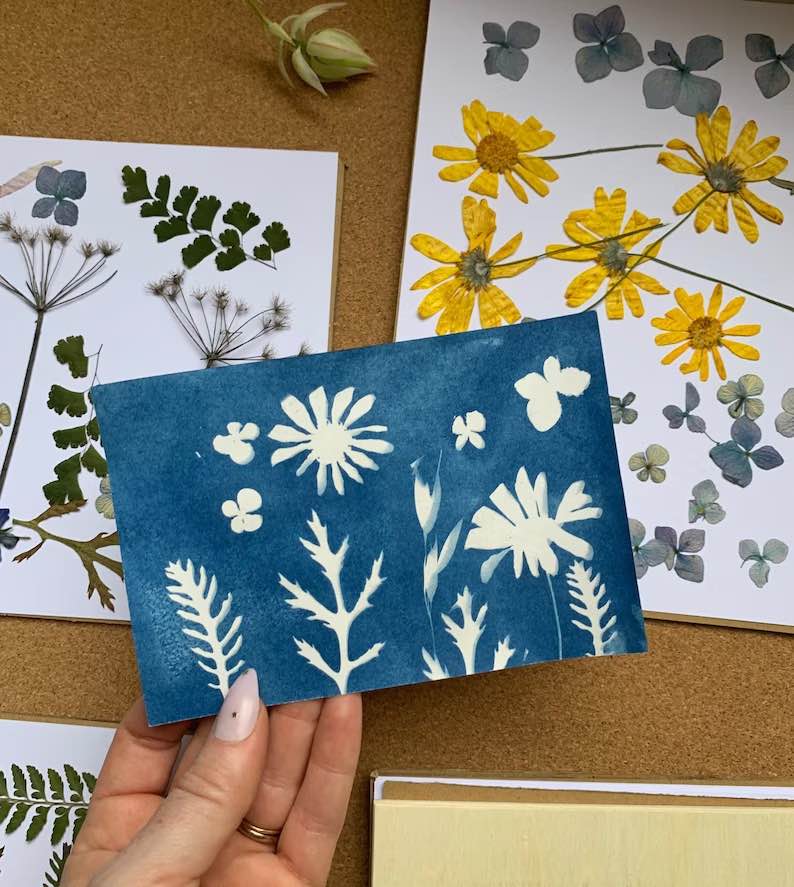 As you expose them to the sun, the paper reacts and leaves behind beautiful imprints. When you're done, wash the paper to reveal your sun-kissed masterpiece.
Crochet Flower Bouquet 
Creating a flower bouquet is just as rewarding as it is charming.
With each stitch, a unique bloom comes to life – from roses to daisies – making it a wonderful gift that captures the essence of nature throughout the year.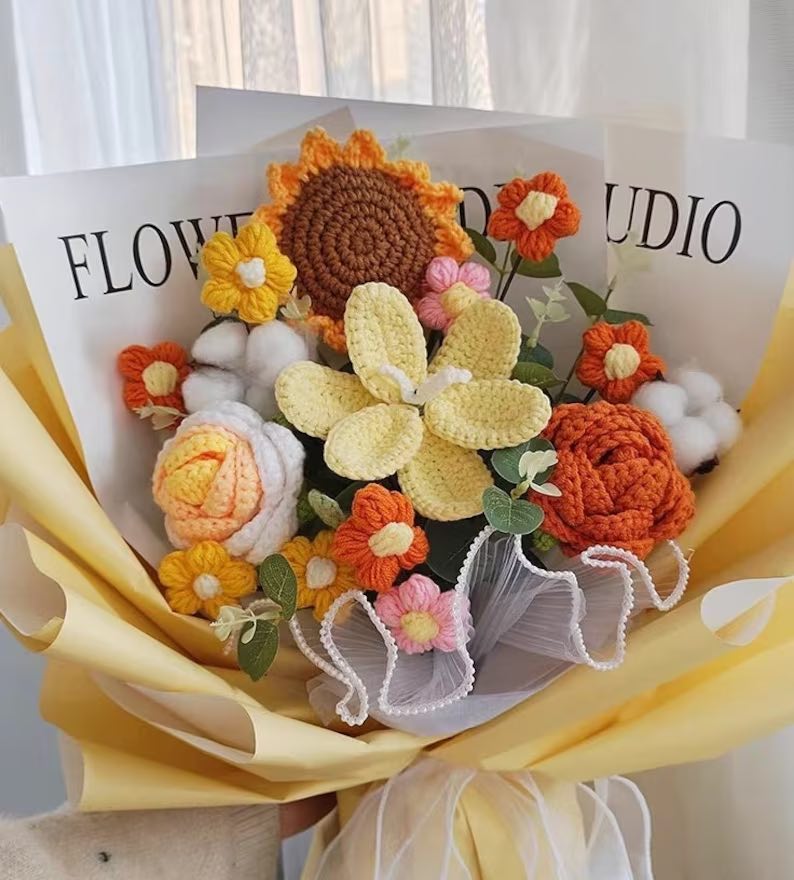 Hand Painted Ceramic Mugs
One of the most enjoyable and visually appealing ways to enhance your daily routine is by creating or hand-painting your very own ceramic mugs.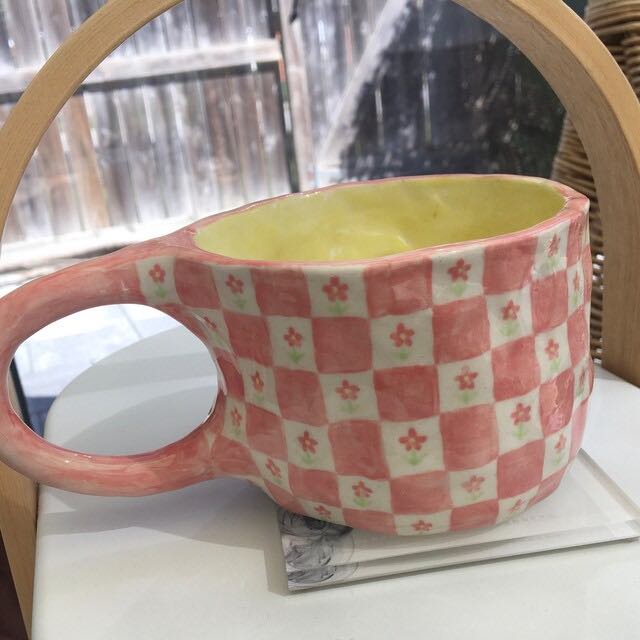 From charming hand-painted daisies to adorable strawberries and personalized name mugs, the possibilities are endless! 🎨☕🍓
Check this amazing tutorial by lovefrabae and learn how to make these amazing handmade mugs!
Resin Ocean Art
This list of the most popular aesthetic DIY crafts for decor would be incomplete without the mesmerizing beauty of Resin Ocean Art!
Imagine having a touch of the ocean's serenity hanging on your wall or gracing your table. It's an effortless way to infuse your space with coastal charm.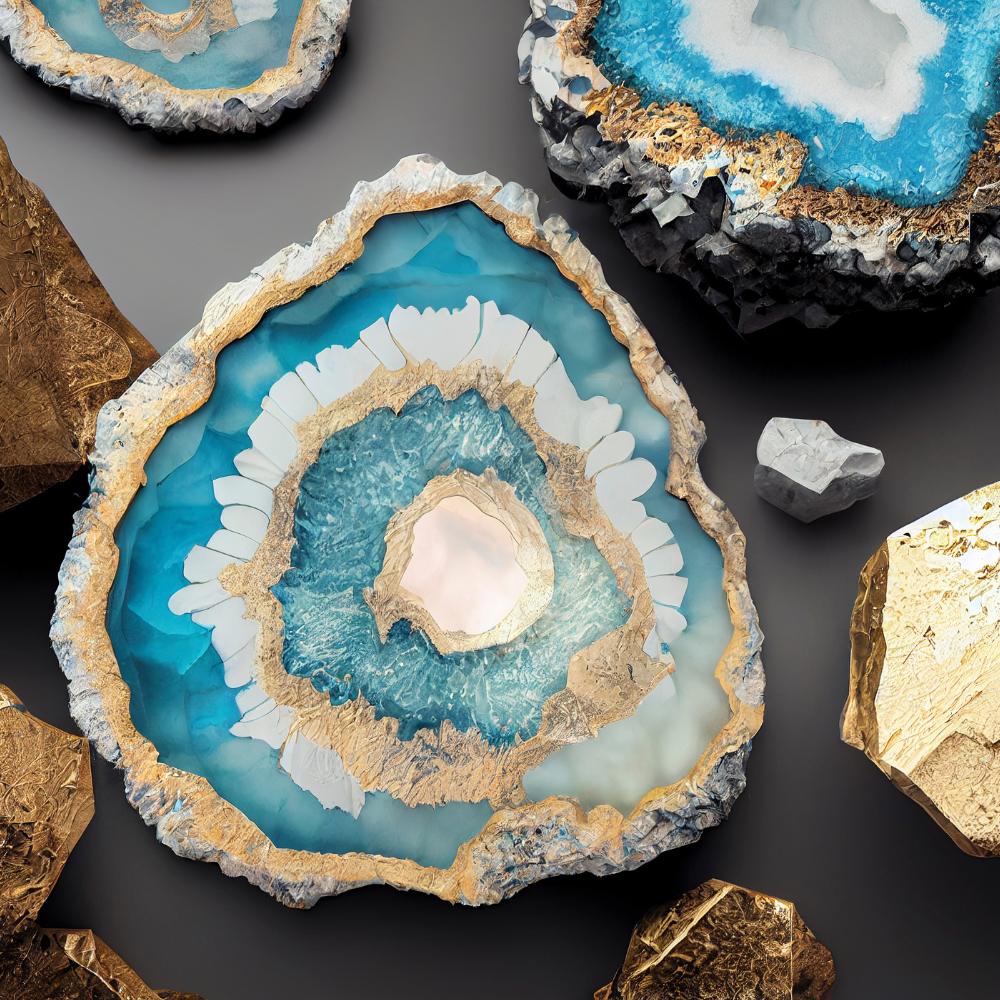 Resin Coasters
Where Art and Utility Meet!
Crafting resin coasters is like creating miniature masterpieces. Pour resin, swirl in the mold, and watch the magic unfold as vibrant colors blend into a glossy finish.
These coasters not only protect your surfaces but also add an artistic flair to your space.
All time favorite
Punch Needle Coaster
Looking for an easy and aesthetically pleasing way to beat boredom? Say hello to the craft! 🧶🌟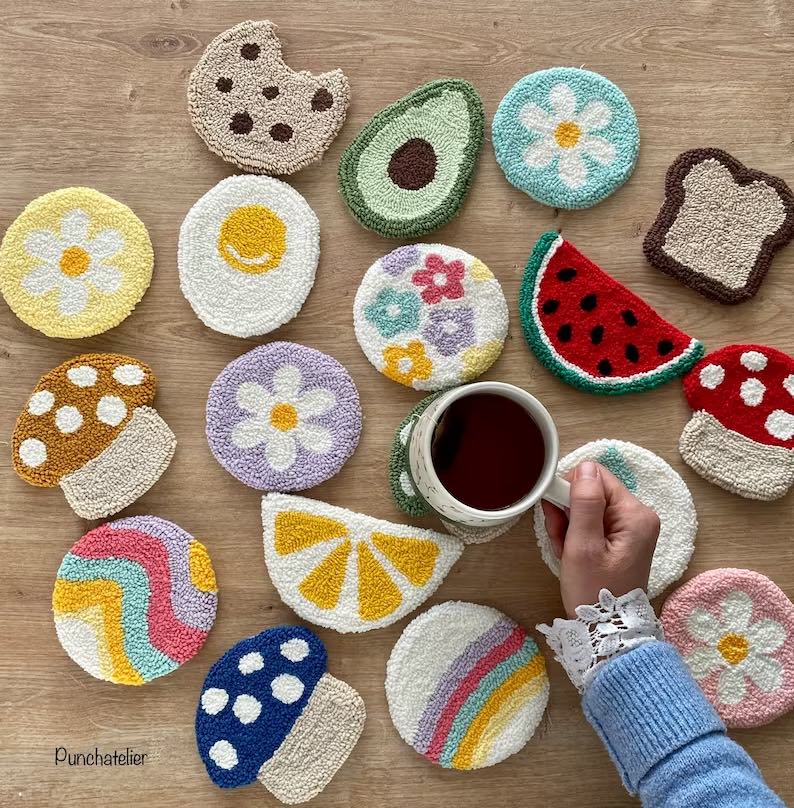 With DIY kits, it's very easy to learn, and you can complete the embroidery by constantly poking. Just follow the pattern to create beautiful designs.
Begin with adorable coasters, and if this embroidery captures your interest, you can take it further by creating captivating wall decor.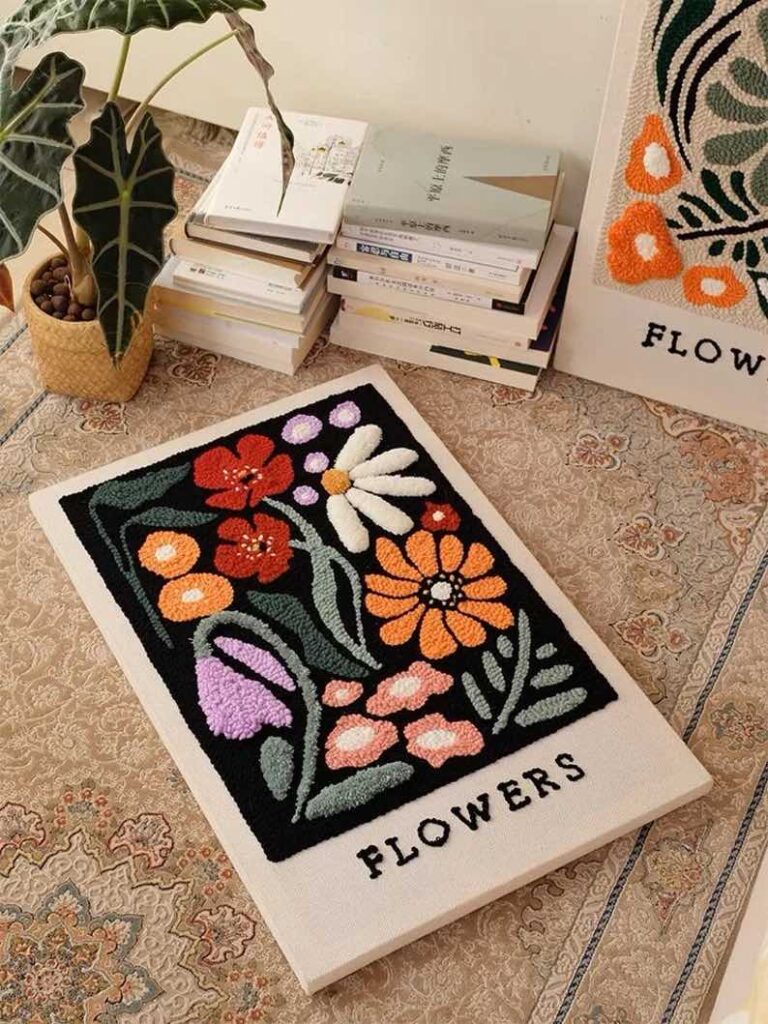 Shell Candles
Love collecting shells? Illuminate your space with the enchanting beauty of "Shell Candles" – a delightful DIY project that combines the magic of nature with the warmth of candlelight!
Imagine these candles illuminating your space with a coastal touch. Whether on your table or during a relaxing bath, they bring a serene ambiance.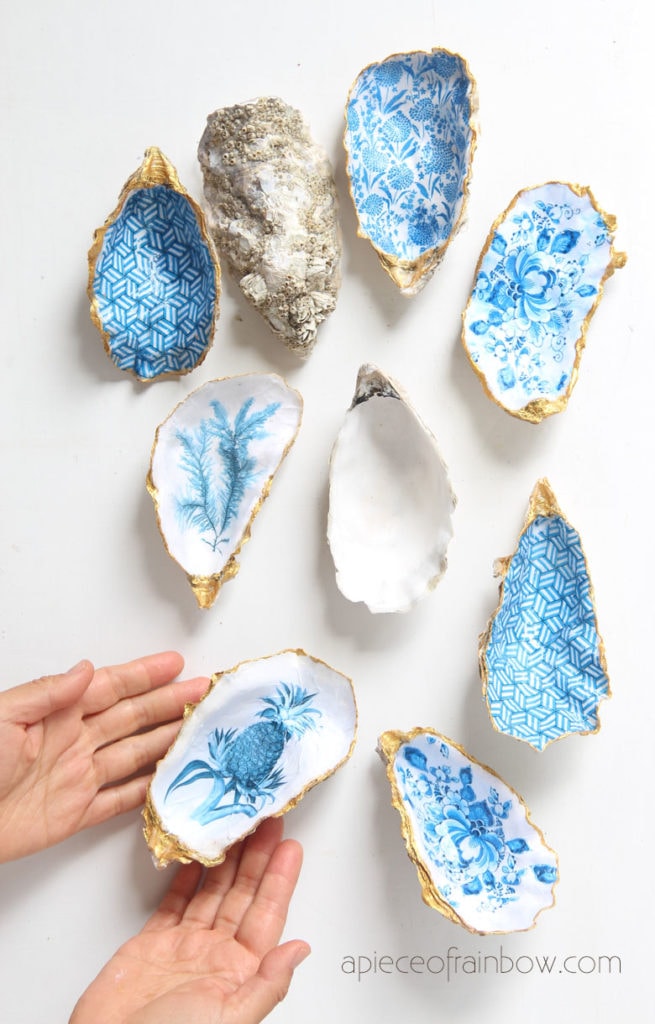 And there you have it! These delightful aesthetic crafts are here to rescue you from boredom and infuse your world with beauty. Whether you're a mom, a craft enthusiast, or a small business owner, these projects offer a creative escape.
Crafting isn't just about making things; it's about turning idle moments into artistic joy. And if you are looking for holiday specific crafts, I've plenty of ideas for you!