This list of best direct sales companies is for you if you want to sell products from home in 2022.
Direct sales companies can be a great option for anyone looking to work flexible hours and earn an income from home. I am sure you must have someone in your family or social circle who is a direct seller for one of these companies.
In 2020, over 7.5 million people were reported to be selling products and services through direct sales in the United States alone, with 75% of them being females. That is a pretty big number! And it only seems to be growing.
And it's no wonder why direct selling is so popular – it's a great way to earn extra income working part-time or even make a full-time living without having to work 9 to 5.
If you're thinking about starting a business, direct sales can be a way to go. With direct selling, you can be your own boss and set your own hours. 
In this blog post, we will discuss top direct selling companies that allow you to sell products or services from home. We will get an overview of each company and the products they offer. And yes, we will also discuss what direct sales companies are, their business model, and how they work.
Recommended articles:
What Are Direct Sales Companies?
As the name suggests, direct sales companies are businesses that sell products or services directly to consumers without using any middlemen.
They use a network of independent salespeople to promote and sell their products from home. This network of salespeople is also known as direct sellers, independent consultants, or agents.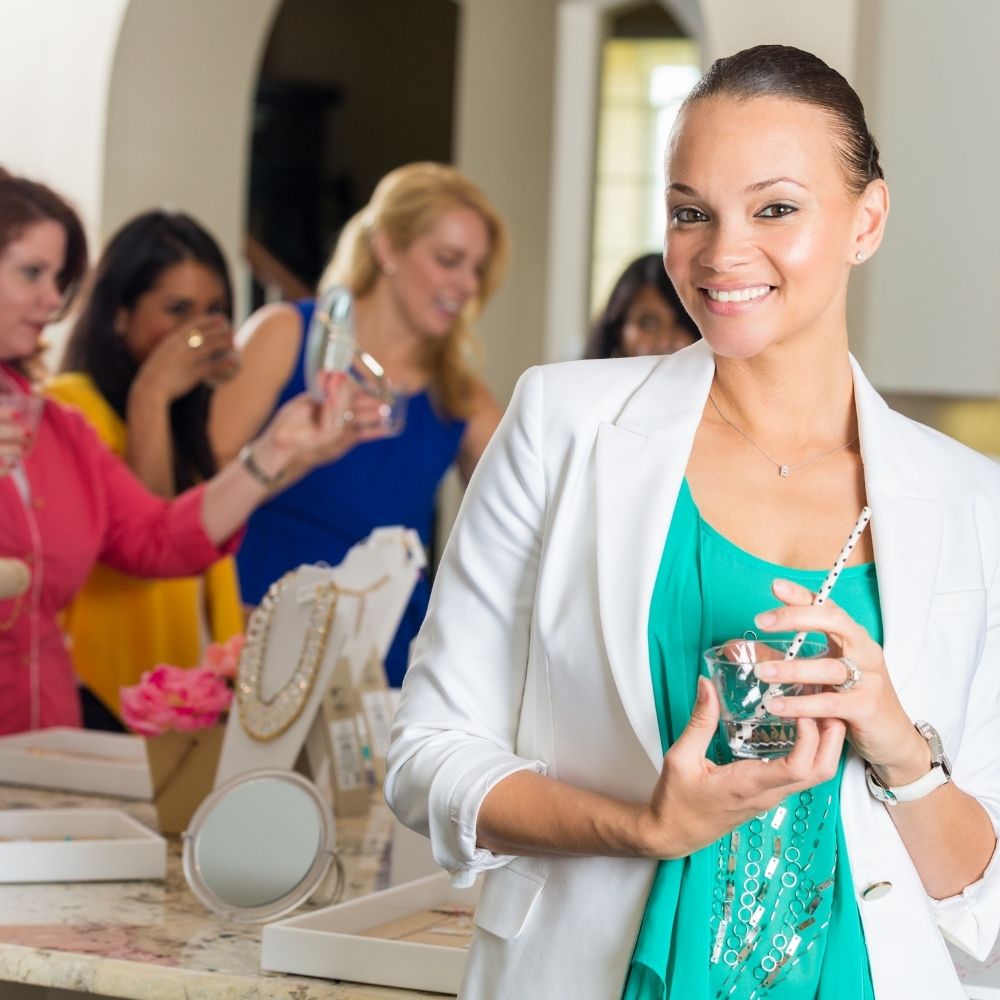 These direct seller agents work on a commission basis (no hourly wage or salary) and are typically not employees of the direct selling companies.
Direct sellers can be either individuals or small teams. And they can sell products or services in person, online, or even through catalogs.
Types of Direct Selling
Broadly speaking, there are two types of direct selling:
Single-level direct selling
In this type of direct sales, you only earn commission on your own sales made through your own efforts like in-person presentations, online meet-ups, or company catalogs.
Multi-level direct selling
In this type of direct sales, you earn a commission for your sales as well as sales of agents you recruit in the company or your team. This is also sometimes called Network Marketing.
That being said, it is important to understand that MLM and direct sales companies are not the same things. Direct selling is a type of business model, while MLM is a specific business structure that falls under the direct-selling umbrella.
In simple words, an MLM can be a direct selling company, but not all direct selling companies are MLMs.
Are Direct Sales Companies a Pyramid Scheme?
Direct selling is sometimes confused with pyramid schemes. However, they are NOT the same thing.
A pyramid scheme is an illegal business model where participants make money by recruiting other people into the system. There is no major product or service involved, just the recruitment of new members and making money off of their investment.
On the other hand, direct selling is a legal method to make money. The sale of products and services is the main focus, not recruiting new members. These products and services have value and are generally not found in stores.
Now that we have discussed what direct sales companies are? Let's look at some of the best direct sales companies in 2022.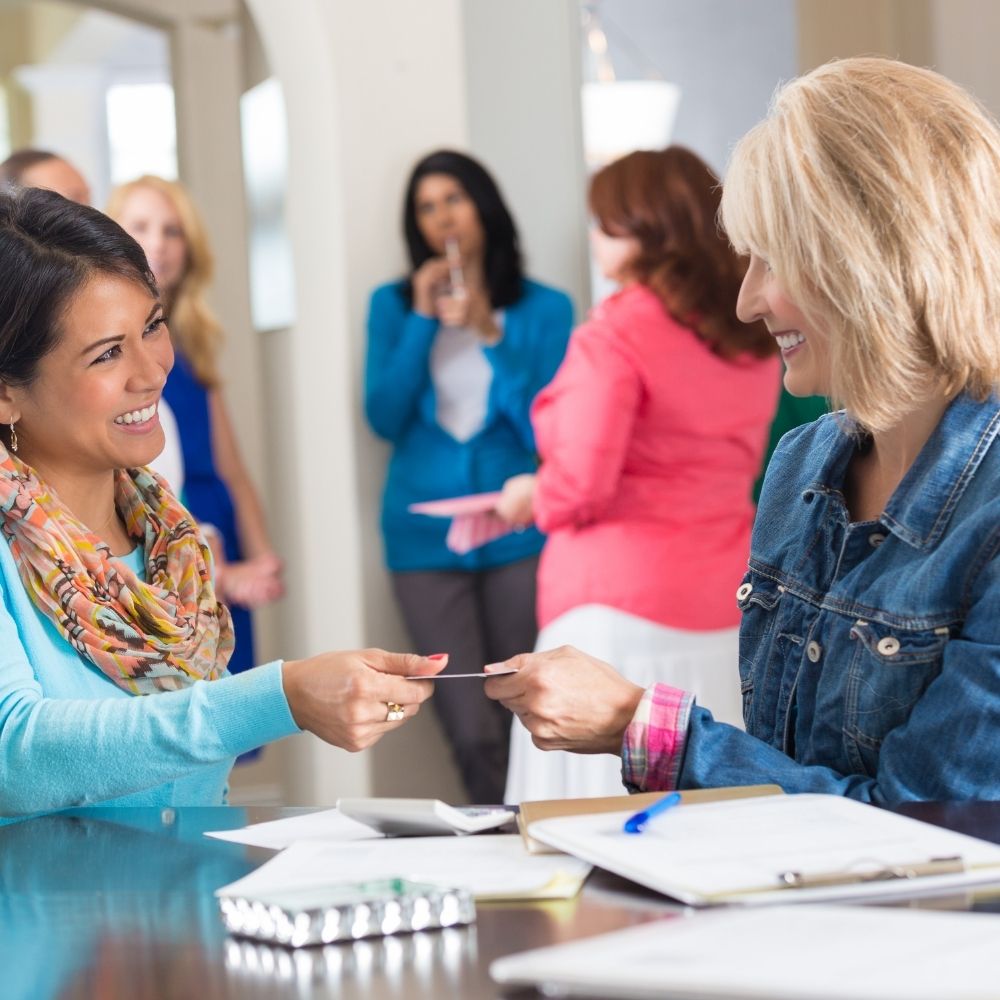 Best Direct Sales Companies 2022
The following is a list of the most popular direct sales companies to work for in 2022 and sell products or services from home:
1. Herbalife
Herbalife is the world's largest weight loss brand that specializes in nutritional supplements that can help with weight loss, sports performance, and general well-being.
Founded in 1980 by Mark Hughes, Herbalife has since become one of the largest direct sales companies in the world, with a network of independent distributors spanning 90 countries.
Herbalife's mission is to improve lives by providing the best possible nutrition products that are both: delicious and backed by science. 
This company receives numerous awards each year, including the 'Most Trusted Brand Award' in Korea for the health food category, and reports earning $5.8 billion in retail sales in 2021. 

Products: Healthcare, Daily Lifestyle, And Nutrition Value-Based Products
Investment: To get started with Herbalife distributor, you'll need to purchase a starter kit worth $94.10
Commission: 15% to 50% of each product you sell.
2. Amway
Amway is a well-known brand based in the United States that distributes health, beauty, and home care products through a network of independent business owners.
Founded in 1959 by Richard DeVos and Jay Van Andel, it holds the top (number 1) position in direct sales companies list, with its presence in more than 100 countries. 
Interestingly, the company claims that 1 out 5 homes in the USA own an Amway product. After the US, Amway's top markets are China, Korea, Japan, Thailand, India, Taiwan, Russia, Malaysia, and Italy.
In 2020, Amway generated sales of $8.5 billion, with an average distributor making an income of $628 in the US.
Products: Beauty, fashion, adventure, cooking, wellness, and more
Investment: At the time of this post, the cost to register for Amway is $76 (paid annually), and you are not required to buy any product. 
Commission: Average 30 % margin on retail sales, but your overall income is based on your performance and points accumulated.
3. Natura
If you love environmentally friendly and sustainable products, then Natura is the company for you!
Natura is a Brazilian direct selling company founded by Antonio Luiz Seabra in 1969 that works to improve the environment and provide social support. 
The company sells high-quality cosmetics, fragrances, skincare, and hair care products through a network of independent representatives in Brazil and over 73 countries.
It is one of the top 3 direct sales companies in the US, raking in $2.52 billion in income every year.
Products: Cosmetics and personal care products
Investment: You can join Natura through a distributor only. That being said, there are no such trustworthy reports on its investment on the internet. 
Commission: up to 35% commissions on your sales.
4. Mary Kay
(Largest Direct Seller Of Skincare And Cosmetics)
Mary Kay is another well-known direct selling company that specializes in beauty products and cosmetics.
It was founded in 1963 by Mary Kay Ash with the mission to empower women, and today it operates through a network of 3.5 million independent sales agents; called 'beauty consultants.' 
The company now operates in 40 countries around the world and provides one of the best commissions.
With $3.25 billion in revenue in 2018, it reports being the world's sixth-largest direct selling corporation. 
 Products: Skin care products and cosmetics for both males and females.
Investment: You can quickstart with Mary Kay with its Mary Kay e-start priced at $30 or get a starter kit for $130, which includes products worth $400.
Commission: 35% – 50% gross profit on products sold at a full retail price.
5. Avon
Avon is one of the oldest skincare brands, having been started in 1886. And the one I have bought products from!
The company sells high-quality skincare, cosmetics, fragrances, and other products through a network of over 6.5 million independent representatives in more than 70 countries around the world. 
In 2020, it was acquired by the Natura &Co, which owns Nature we discussed before, and turned into a privately held company.
Outside of beauty and skincare, the brand has evolved throughout the years to include various product lines. 
Products: Cosmetics, Vitamin supplements, jewelry, home products
Investment: You can join Avon for free! Yes, this option doesn't include a starter kit. But if you want a kit, you can always get one for as low as $30.
Commission: Initial commission of 25% on every order above $40. Plus, receive a free gift and rewards for your first order.
Related: Free direct sales companies to join
6. Pampered Chef
Pampered Chef is a direct sales firm that focuses on high-quality kitchen tools and meal items to make food preparation easier.
The company was founded by Doris Christopher in 1980 and is now a subsidiary of well-known entrepreneur Warren Buffett's Berkshire Hathaway.
Like Tupperware, recommended way to sell Pam chef products is through in-home cooking parties. 
With a network of over 65,000 independent direct sales consultants, Pam Chef operates in the US, Canada, UK, Austria, and France. 
Products: Kitchen Products like cookbooks, culinary utensils, cookware, bakeware, gardening tools, and more.
Investment: To start, you will need a consultant kit. These kits range from $49 (offer price at the time of this post) to $179.
Commission: 20% to 27%, depending upon how many sales you made.
7. Thirty-One Gifts
Thirty-One Gifts specializes in monogrammed and personalized gifts, totes, purses, and travel accessories.
Founded in 2003 by Cindy Monroe, it has over 70,000 active independent sales consultants.
The name "Thirty-One Gifts" is derived from Proverbs 31. As a result, the company has a religious component. There are activities each year that concentrate on faith, but consultants are not required to attend. 
Products: Large range of totes, grocery totes, travel bags, and accessories.
Investment: Starter kit starts from $59 + $16.95 plus tax monthly subscription fee.
Commission: 25% of sales (increases to 31% as you reach higher sales volume levels).
8. Scentsy
You can guess from the name that Scentsy specializes in scented products! It is a party-plan direct sales company with over a million active consultants who love its products.
Scentsy candles are wickless, electric candles that use a light bulb to heat wax and release scent.
They also offer a variety of other scented products, including diffusers, car air fresheners, laundry care, and body care.
Products: Scented candles, diffusers, car air fresheners, laundry care, body care.
Investment: $99 for a traditional starter kit that includes everything you need to start selling. You can also company's website or seasonal joining offers.
Commission: Commission starts at 20% of sales and goes up as you reach higher sales volume levels.
Learn more about Scentsy here.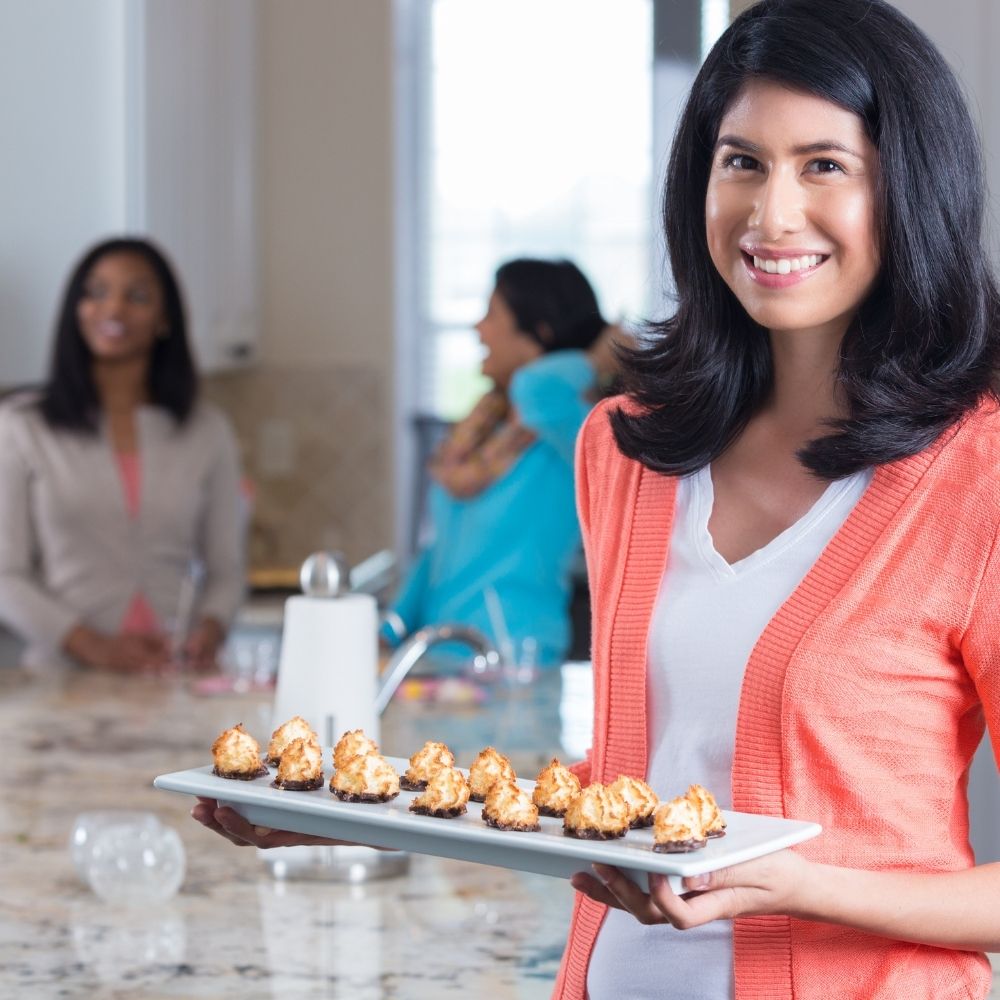 9. Nu Skin
Named 'the best beauty brand' in the USA in 2022, Nu Skin provides a wide range of beauty and wellness products. 
It was founded in 1984 by Sandi Tillotson and Blake Roney, which now operates in over 50 countries, including the USA, UK, France, etc., and made around $2.68 billion in revenue in 2021. 
Nu Skin has, however, come under fire throughout the years, and several inquiries concerning their business activities have been conducted.
Products: A variety of personal care products and supplements
Investment: There is no requirement to invest, but they do have a comprehensive application process
Commission: 5% to 25% on retail sales
10. Traveling Vineyard
How about earning while you taste wine?
Founded in 2001, Traveling Vineyard is a direct selling company that provides an opportunity to do just that. The focus is on building relationships, and they pride themselves on being low-pressure and fun.
With Traveling Vineyard, you can become a wine Guide and earn income by sharing your love of wine at in-home wine tasting events.
Products: A variety of wines
Investment: Prices for kits start at $59
Commission: Up to 35% of sales, with additional bonuses and incentives available
11. Tastefully Simple
Tastefully Simple is another direct-selling company that provides easy-to-prepare meal kits and food items based on dietary preferences.
You can sell these meal kits by hosting parties and events or running your online store.
The company was founded in 1995 by Jill Blashack Strahan and is now one of the multi-dollar direct selling companies in the US.
Products: Meal Kits, food items
Investment: Two different starter kits available starting at $49.
Commission: Up to 40% depending on sales volume. You can also earn additional bonuses and incentives.
12. Stella & Dot
If you love jewelry, then Stella & Dot could be the opportunity for you. S&D sells jewelry and accessories to women through its brand ambassadors. 
Jessica Herrin and Blythe Harris, two sisters, launched the company in 2004. With over millions in annual revenue, S&D has become one of the fastest-growing firms in the United States. 
There are almost 30,000 Stella & Dot Ambassadors. Style, Gossip Girl, and In Style are just a few of the magazines that have covered the brand.
Products: Jewelry and accessories
Investment: You can start with a $59 kit fee (only digital) or buy an optional kit from $199 to $699.
Commission: 20-40% commission on sales
13. Paparazzi
Paparazzi focuses on providing quality fashion jewelry and accessories for only $5 (and even $1 for kids) through parties.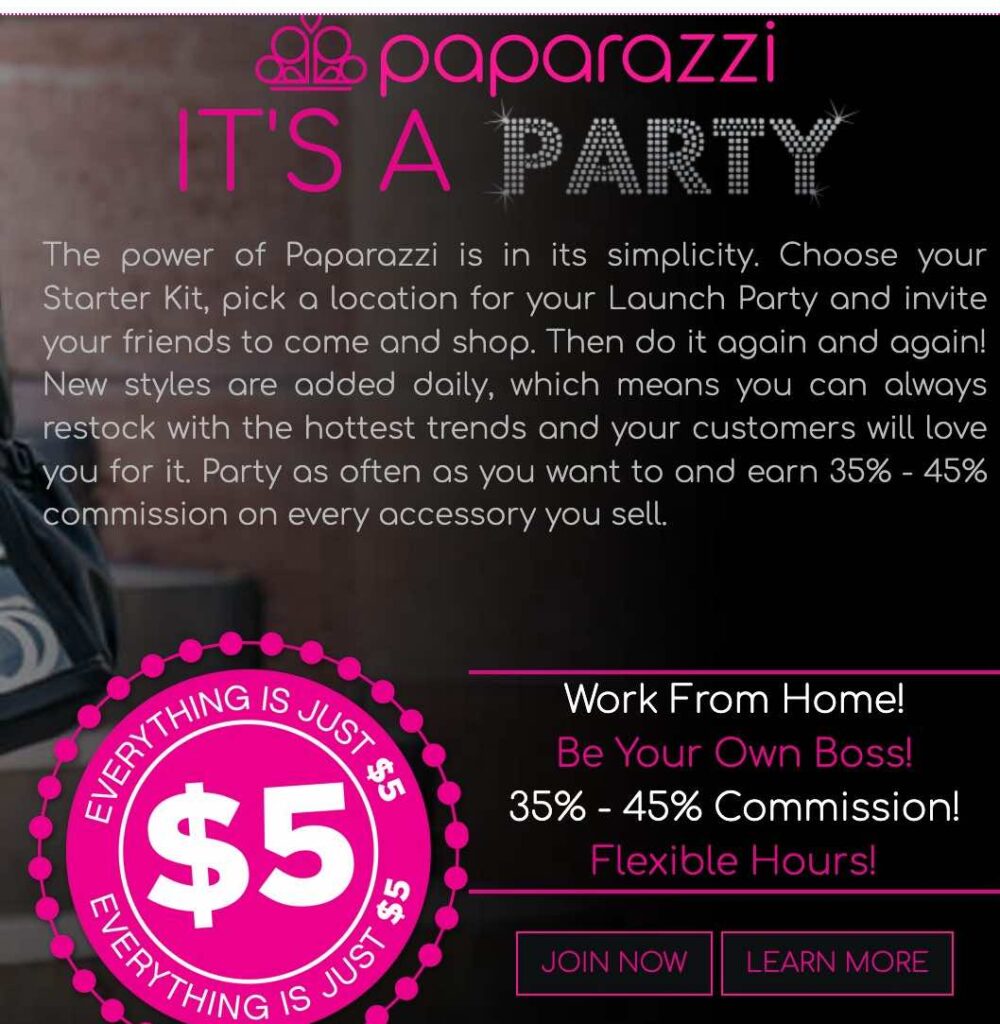 Products: Fashion jewelry and accessories
Investment: Kits start from $99 and go up to $499
Commission: 35% – 45% commission on every accessory you sell.
You can also earn free pieces of jewelry when you reach certain sales milestones. Click here to read more.
14. Young Living
With a history dating back to 1993, Young Living is one of the two best companies that focus on essential oils. 
Young Living was founded by D. Gary Young and Mary Young in a small town in Idaho, USA, where they cultivated and distilled their own plants to create their line of essential oils products.
With sales of $2.2 billion in 2020, the company set a new high. It ranked seventh on the Direct Selling News Global 100 list in early April 2021.
Products: Essential oils, diffusers, body care products, and other related products.
Investment: Starter kits start at $29 (basic kit) + costs of product samples.
Commission: Start from 8%, but they have many bonuses. This group also honors sellers who have a high level of sales performance.
15. Usborne Books
Usborne Books & More is a unique direct-selling company that specializes in children's books. From board books to young adult novels, they have a book for every age group.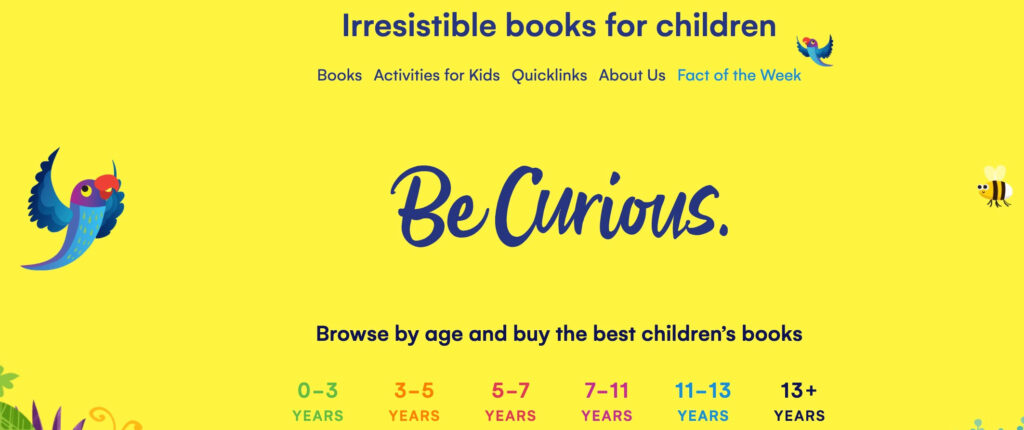 In addition to books, they also sell a variety of other products such as stickers, activity kits, and flashcards. As a direct seller, you can sell your books through home parties, book fairs, and online meet-ups. Perfect for stay at home moms!
Products: Children's books, stickers, activity kits, flashcards.
Investment: The starter kits start at $59.
Commission: An average of 25% based on sales.
Learn more about UsBorne here.
16. Discovery Toys
Another fantastic direct-selling company for moms with young children is Discovery Toys.
Founded in 1978 by an early childhood educator, Lane Nemeth, the company offers a wide range of educational toys for children of all ages, from babies to toddlers to school-aged kids.
Products: Developmental, educational, and special needs products.
Investment: The starter kits start at $79. They also have an online starter option for $10 (on occasions) where you get a personal DT website!
Commission:  Up to 34% profit on your sales and up to 7% bonuses on your team's sales.
Learn more about joining DT here.
17. Beautycounter
Beautycounter is another well-known award-winning cosmetics and skincare firm that distributes through MLM. 
With an aim to create high-quality products with the safest and non-toxic materials, Gregg Renfrew launched the business in 2013.
They even have a list of more than 1,800 ingredients that they would not utilize in their products! Except for eye pencils created in Mexico, all goods are created in the United States. 
Products: Cosmetics and skincare products
Investment: To become a beauty counter consultant, you have to purchase a $50 digital kit and a starter kit of your choice. These kits range from $79 to $776.
Commission: Range from 25% to 35% of the products sale.
Sign up here to become a consultant.
18. Vorwerk
Founded in 1883, Vorwerk is a direct sales company based in Germany but operates globally. The company sells a variety of products, including kitchen appliances, floor care products, and home cleaning supplies.
Vorwerk also has a direct selling division that sells Thermomix, one of the most popular kitchen appliances in Europe. Other than household appliances, Vorwerk also owns a US-based cosmetic line called Jafra cosmetics, with over 500,000 independent consultants worldwide.
Products: Home appliances, floor care products, home cleaning supplies, cosmetics
Investment: For Thermomix, you will need a business kit and a Thermomix (of course). You can start without a Thermomix by putting up a deposit and then earning points to buy a machine for yourself.
For Jafra, starter kits start at $10, which gives you access to a personalized website and training resources.
19. Beachbody
Would you like to help people get in shape and earn some money while doing so? If so, direct selling company Beachbody might be the perfect opportunity for you.
They are best known for their popular at-home workout programs such as P90X and Insanity, but they also sell a variety of other fitness products and supplements.
The company was founded to help people achieve their fitness goals. Today, Beachbody has more than $800 million in annual revenue and is one of the most well-known direct selling in fitness.
Products: At-home workout programs, fitness products, supplements.
Investment:  To become a Beachbody coach, you must purchase a coach starter kit which costs $39.95. After that, you will pay $15.95 monthly to stay as a Beachbody coach.
Commission: Up to 35% on products that you sell. You will also earn with on-demand memberships sold to your customers.
20. Modere
Formerly known as Neways, Modere specializes in clean lifestyle products for health, beauty, and home. The company was founded in 1987 to provide safe and effective products.
Today, Modere has more than 500 products in over 30 countries. Forbes tilted it as one of the top 10 Health and Beauty eCommerce brands in 2021, and it ranks #3 as the fastest-growing women-led business (see all awards here).
Products: Health and wellness products
Investment: Annual fee of $39.99 + Enrollment packs from $59.99 to $659.99
Commission: 10-20% depending on total orders for the month
Top Direct Sales Companies (Service based)
Direct sales companies are not just about selling physical goods. Below are some of the top direct sales companies that are service based – a good option for men who don't want to sell cosmetics and beauty products.
21. Primerica
Here's one that sells financial services, Primerica. It is a public company with its stock listed on the New York Stock Exchange.
Founded in 1977, this company sells a variety of products, including term life insurance, investment products, and auto and home insurance.
 As of 2018, the company had more than 130,000 licensed agents in the United States, Canada, and Puerto Rico.
As a licensed Primerica representative, you have the opportunity to help people prepare for a more secure financial future by assessing their needs and providing appropriate solutions.
Products: Term life insurance, mutual funds, annuities, investment products, auto insurance, and home insurance for middle-income consumers with annual salaries ranging from $30,000 to $100,000.
Investment: $99 sign up fee + $25 per month.
Commission: Varying commissions for each product.
22. eXP Realty
You might be surprised to see this on the list. Believe me I was too! In fact it is one of the top 10 direct selling companies.
I remember our real estate agent was from eXp when we sold our house and moved to Australia. I had no idea it was an MLM-based company.
eXp Realty is the first residential real estate brokerage to be a publicly-traded company in the US that provides the best brokerages in the world.
The company was founded in 2008 as an alternative to the traditional brick-and-mortar model, reducing overhead costs by putting agents in a virtual office environment. As a result, agents can keep 80-100% of their sales commissions.
The company uses its cloud-based technology (service)to provide 24/7 access to marketing, training, and support for its agents and staff.
Unlike other real estate franchises, it works on revenue sharing model with its agents. If you bring-in other agents to the company, you will receive a revenue share of the company's split (20%). 
You can use these financial rewards to buy a stake in the company and become a shareholder.
Products: Residential real estate services
Investment: You need to be a licensed real estate agent. There is an initial startup fee of $149 to join. You will also pay an $85 monthly cloud brokerage charge.
Commission: 80% of your sales; revenue sharing for agents who bring in other agents.
23. Ambit Energy
Ambit Energy is another unique direct selling company that provides electricity and natural gas services in deregulated markets across the United States.
The company was founded in 2006, and today, it serves more than one million customers with a revenue of more than $1.2 billion. They've also opened operations in Canada and Japan.
As an Ambit Energy Independent Consultant, you have the opportunity to earn income as you help people save money on their energy bills. 
Products: Electricity, gas, solar services
Investment: $75 signup fee + $24.95 monthly fee for web tools
Commission: Unclear
24. World Ventures (now Dream Trips)
With lives getting back to normal after the pandemic, many people are looking to travel and explore.
If you plan to go on your dream vacation while earning some more trips and extra income, Dream Trip is the direct selling company for you. It is like a travelers club that provides members access to dream vacations at affordable prices.
The company was founded in 2005 but filed bankruptcy in 2021 when the pandemic hit. It was then acquired by an investor and rebranded as Dream Trips.
Products: Travel membership packages
Investment: There are two membership options: Gold and Platinum. $199.99 initial membership fee, plus $49.99 per month membership fee for Gold memberships; $299.99 initial membership fee, plus $99.99 per month for Platinum memberships
Commission: Commissions depends on the amount of sale you make
More Direct Sales Companies from the world
25. Modicare
Modicare is one of India's most popular direct-selling brands, with 40 locations and a diverse product line. 
Medicare was founded in India in 1996 and has since expanded to include many regions globally.
Agriculture, auto care, nutrition and food, cosmetics and skincare, personal care, home care, food and beverage, and health and wellness are among the product categories.
Even though their items are reasonably priced, they provide high-quality products that are comparable to expensive brands.
Products: Personal care, agriculture, home, auto, health and wellness, nutrition, jewelry, and tech.
Investment: No sign-up fee is needed
Commission: 20% on retail sales
26. Vestige
Here is another leading direct selling company from India, Vestige, which sells a wide range of health and wellness products. 
The company was founded in 2004 with the mission to promote good health and wealth in society at affordable prices. Vestige is about 20 years old and continues to develop at an incredible rate every year.
Products: Health and wellness products
Investment: $3 Business Tools + $15 worth of products + $300 worth of products each month
Commission: 10-20%
27. Faberlic
Next on the list is a direct selling company from Russia, Faberlic, founded in 1997. It is the leading direct seller of award-winning cosmetics and beauty care products in Russia, with its presence in more than 40 countries.
Its most popular products are patented oxygen skin care products developed in its own labs! 
Needless to say, it is one of the largest direct sales companies in European markets.
Products: Perfumes, home health, men's products, kids' products, clothing, beauty, and skincare products.
Investment: You can sign up for free.
Commission: Up to 26% difference between the catalog prices and consultant prices. 
28. Infinitus
Infinitus is a Hong Kong-based enterprise launched in 1992 that sells Chinese herbal health goods through agents.
The company was founded in 1992 by Dr. Tsui Lap Tak and has become one of the largest direct-selling companies in China. They have a thriving business. However, the corporation has faced some issues in recent years.
Products: Personal care, household care, health food, and skincare.
Investment: $25 plus the charge of a starter kit (not on the official website, may vary with the region).
Commission: Up to 25% of the selling price.
How to Choose The Right Direct Sales Company To Join
There are many companies that sell everything from cosmetics to jewelry to kitchenware, which makes it hard to decide which one is right for you.
So if you're ready to take the plunge and get into selling directly, here are a few things to keep in mind:
Your interests and skillset: Research to find one that aligns with your interests and skillset. There's no use trying to sell products that you're not passionate about. Also, direct selling involves a lot of networking, so you'll be more successful if you're good at socializing.
The company's reputation: Reputation matters a lot in direct sales. A company with a good reputation will have happy and successful consultants, which will make your job easier.
The products you will be selling directly: Take some time to research the quality of the products and see if they are something you would use yourself and recommend to your close ones.
The commission structure: Direct selling is a commission-based model, so you'll want to be sure that the company you choose has a good commission structure.
Your time and monetary investment: Direct selling requires time and some financial investment to get started. Be sure that you can make that commitment before joining a company. The monetary investment includes the start-up kits or stock inventory (in some cases, like hosting a party).
Momentum Rank: Another great way to measure a direct sales company's potential is by its Momentum Rank. It rates companies based on their growth in the last year. The higher the number, the more successful and popular the company.
 Sales training and method: A direct sell company that offers good sales training and resources is more likely to help you be successful. It is especially important if you're new to direct selling.
At last, do your research, and don't be afraid to ask around for advice from other consultants. Just because a direct sales company is famous doesn't mean it's the right fit for you.
What Are The Most Profitable Direct Sales Companies?
Looking at the 2021 revenue, here are the top 5 direct sales companies for 2022.
| | | |
| --- | --- | --- |
| | Direct sales company | Revenue |
| 1 | Amway | $8.9B |
| 2 | Natura &Co | $7.2B |
| 3 | Herbalife | $5.8B |
| 4 | Vorwerk | $4.6B |
| 5 | eXp Realty | $3.8B |
Final take on direct selling companies
Direct sellers are generally micro-business owners (and moms) looking for additional revenue to supplement their household's finances and flexibility in how they do so.
Direct selling can be a way to make extra income, but only if you're dedicated and good at it.
Before joining a direct sales firm, do your homework since there are many scams posing as real direct sales companies.
And if you're still not sure if direct selling is for you, try out one of the many direct sales companies on this list to get started.
What are your thoughts about joining direct sales companies? How was your experience if you have already joined one? Let us know in the comments section below.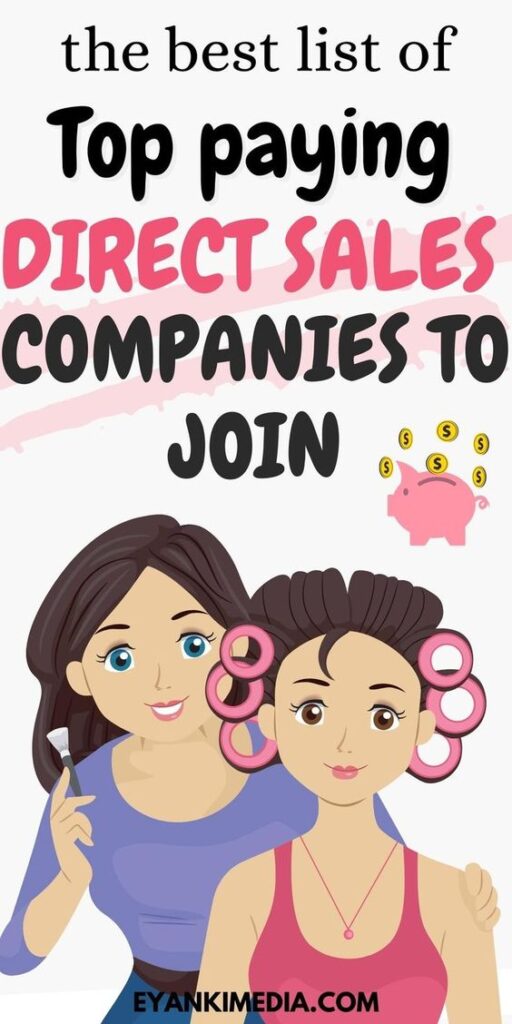 FAQs on Direct selling companies
Are direct Sales Companies Legal?
Yes, direct sales companies are legal. They are different pyramid schemes that are illegal. These companies are regulated by the Federal Trade Commission (FTC) and DSA. The FTC enforces laws against pyramid schemes, while the DSA self-regulates its members to ensure they are operating legally.
Can You Work For Two companies At The Same Time?
Yes, you can work for two or more companies at the same time.
What Is The Best Product Category To Promote?
Health and wellness, personal care products and cosmetics are top selling products as they are consumable items and people are always in need of them.