Wondering where to cash in coins near you? Or looking for a coin machine near you? This article will help you find the nearest coin exchange kiosks (including the Coinstar machine near you).
When we sold our stuff (all of it) to move to another country from the USA, we got a lot of coins. They were mixed in with our other stuff, so we didn't even realize how many they were until we started packing.
We had no idea what to do with them.
We called our bank first, but unfortunately, they didn't have any coin-counting machine, and neither did any of the other banks near me. There are a few banks that do have them, but most don't.
[I am sharing our findings with you in this post, so if you are ever in the same pickle, you know your options on where to cash in your coins.]
So, we started looking for a "coin machine near me" or a "change machine near me."
Here's what we found out: A coin exchange kiosk called Coinstar for cashing in coins.
This website contains affiliate links which means we may earn commissions if you purchase through them (no extra cost to you). You can read our policies here.
What is a Coinstar?
Coinstar is a company that has kiosks (coin counting machines) in different stores where you can dump your coins to get cash.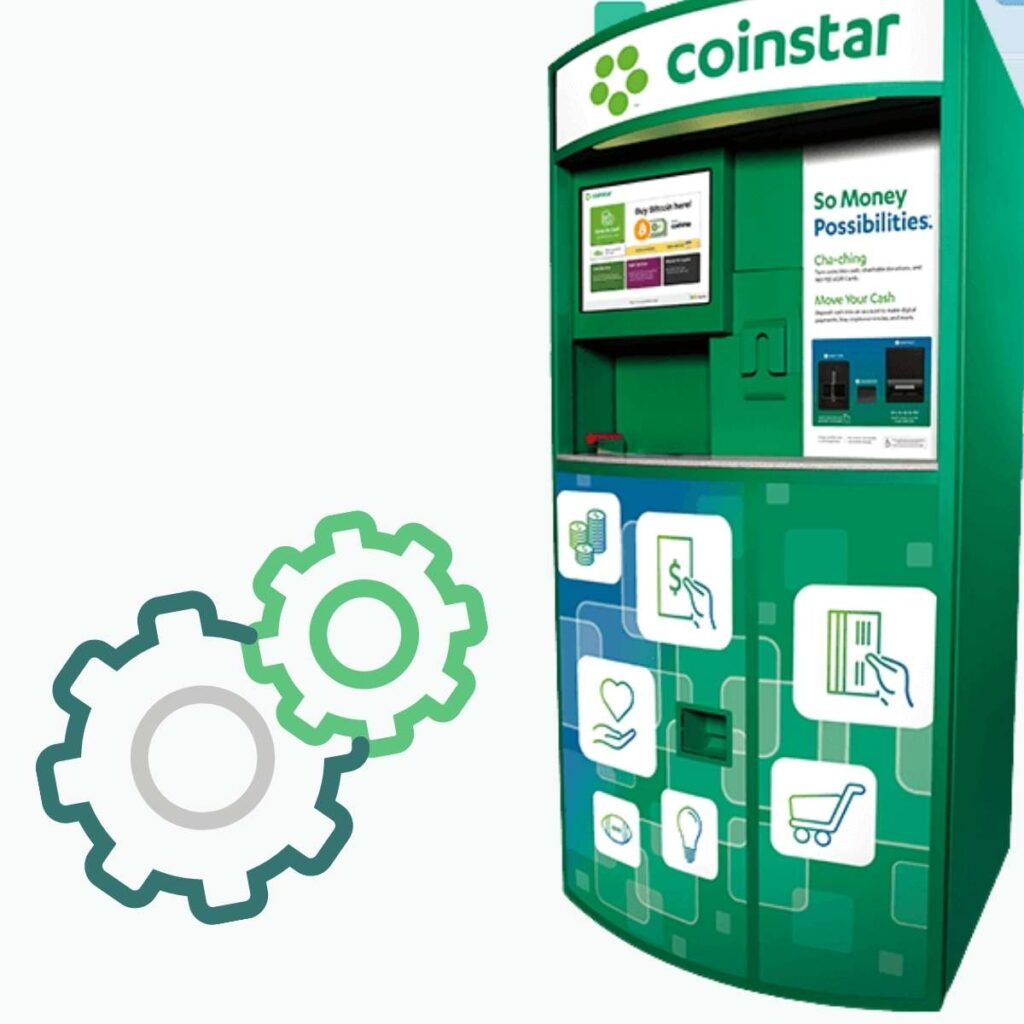 This genius machine counts all the coins you put in and gives you cash (or a gift card) in return.
You might have seen these coin machines in grocery stores near you. They are big green machines and hard to miss. 
There was a time when Coinstar machines used to cash in gift cards (gift card into cash) as well. But due to rising costs, those machine were called out and now they only accept coins.
How does Coinstar machine work?

Coinstar machines are super easy and fun to use. My daughter calls them 'coin-eating monsters'.
You pour all your coins into the Coinstar machine slot, and it will start counting. No need to paper wrap, separate, or roll them. Just remove trash (if there's any).
Once it has counted your coins, it will give you a printout of how much money you have in coins.
From there, you can choose to get cash or a gift card (for some stores). If you choose cash, it will you charge some fee. If you choose an e-gift card, there is NO FEE.
The machine will print out a voucher that you can take to the customer service desk to redeem it for cash.
For gift cards, you will get a voucher with a unique eGift Card code to use online or in-store.
You can also donate the coins to charity through these machines. Just follow the prompts from the beginning.
How much does Coinstar charge?
Coinstar charges depends on how you want to receive your money. 
If you choose cash, they will charge 11.90%. So, if you have $100 worth of coins, you will get $88.10 in cash. 
They don't charge a fee if you select a e-gift card instead. You will get the full value of your coins. You can use this gift card to shop, gift someone, exchange with your friends for cash or sell at Raise.com.
| | |
| --- | --- |
| Exchange Method | Coinstar Fees |
| Coins to cash | 11.90% |
| Coins to e-gift card | Full value |
| Coins to charity | Full value |
Coinstar fees
Do they have Coinstar near me?
Now that you know what Coinstar is, you are probably wondering, "is there a Coinstar machine near me?"
The news is that there's a very good chance of having a Coinstar kiosk near you. That's because, according to Coinstar, 90% of the USA population lives within five miles of a Coinstar coin counting machine.

How to Find A Coin Machine Near Me?
Finding a Coinstar kiosks machine near you is easy. Just click here, and it will show all the locations of Coinstar machines near you.
Once you find a location, call ahead to make sure they have the coin counting machine.
Here's a list of some stores that have Coinstar machines:
Walmart
Hannaford
Meijer
Albertsons
Safeway
Shoprite
Food 4 Less
Superior Grocers
Northgate Market
CVS
Winn Dixie
Kroger
Publix
Randalls
To find a Coinstar kiosk near you, go here and enter your zip code. It will show different locations near you. You can then filter your preferred location based on your choice of cashing method.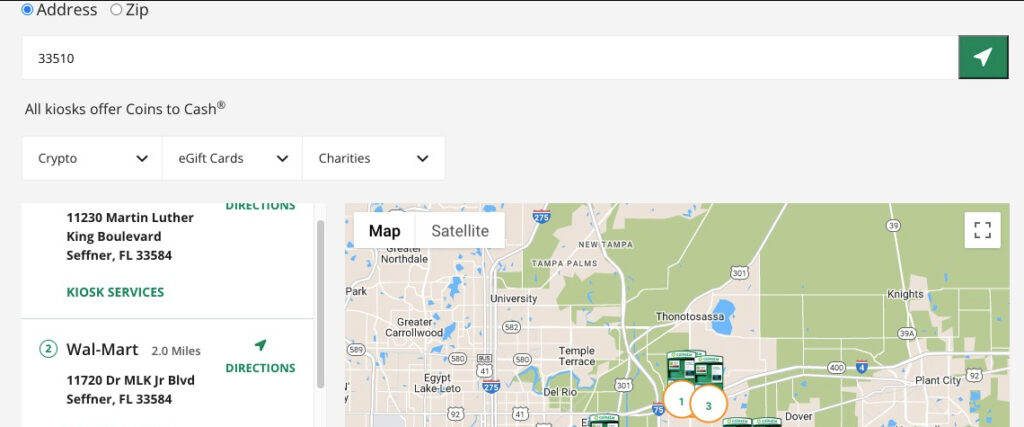 How to Avoid the fees at Coinstar near you?
If you want to use Coinstar but don't want to pay the fee, you can get a Coinstar eGift card instead of cash.
With this option, you will not be charged any fees, and you can use your coins to shop at the store or online.
To get a Coinstar eGift card, select "eGift Card" on the Coinstar machine after putting in your coins.
It will print out a voucher with a unique code you can use at the store or online, just like your normal plastic card.
What if you don't need a gift card?
Well, we have been there. We were moving to another country, so we were totally not interested in gift cards.
So, we asked our friends and family if they wanted any gift cards. Some of them were very helpful, and we were able to exchange our gift cards for cash without paying any fees.
If you know someone who would want a particular store's gift card, ask them if they want to trade with you for cash.
You can also sell your unwanted gift cards at a discount on sites like Raise.com.
Another option is to use a bank to cash in your coins. Many banks have coin counting machines and allow you to exchange for free.
What gift cards does Coinstar offer?
Coinstar offers a wide variety of gift cards including, but not limited to:
Amazon
AMC
Burlington
Cabela's
Chill's Grill and Bar
Chuck E Cheese
Domino's 
Doordash
Gap
GameStop
Ihop
iTunes
Hotels.cm
Lowe's
Outback Steak House
Nike
Red Robin
Starbucks
Sephora
Southwest
The Home Depot
Is Coinstar Free at Walmart?
If you're looking to get rid of your spare change, you might be wondering if Coinstar is free at Walmart.
Unfortunately, the answer is no – using a Coinstar machine at Walmart will cost you a processing fee of 11.90%.
However, there is a way to avoid this fee – if you select the e-gift card option, you can use your coins towards another purchase at Amazon or other stores without paying the processing fee.
Donating Your Coins to Charity
You may avoid the processing fee by donating your coins to charity through a Coinstar kiosk while contributing to the great cause. Several charity organizations aid those in need of treatment, rescue services, emergency assistance, and wildlife conservation.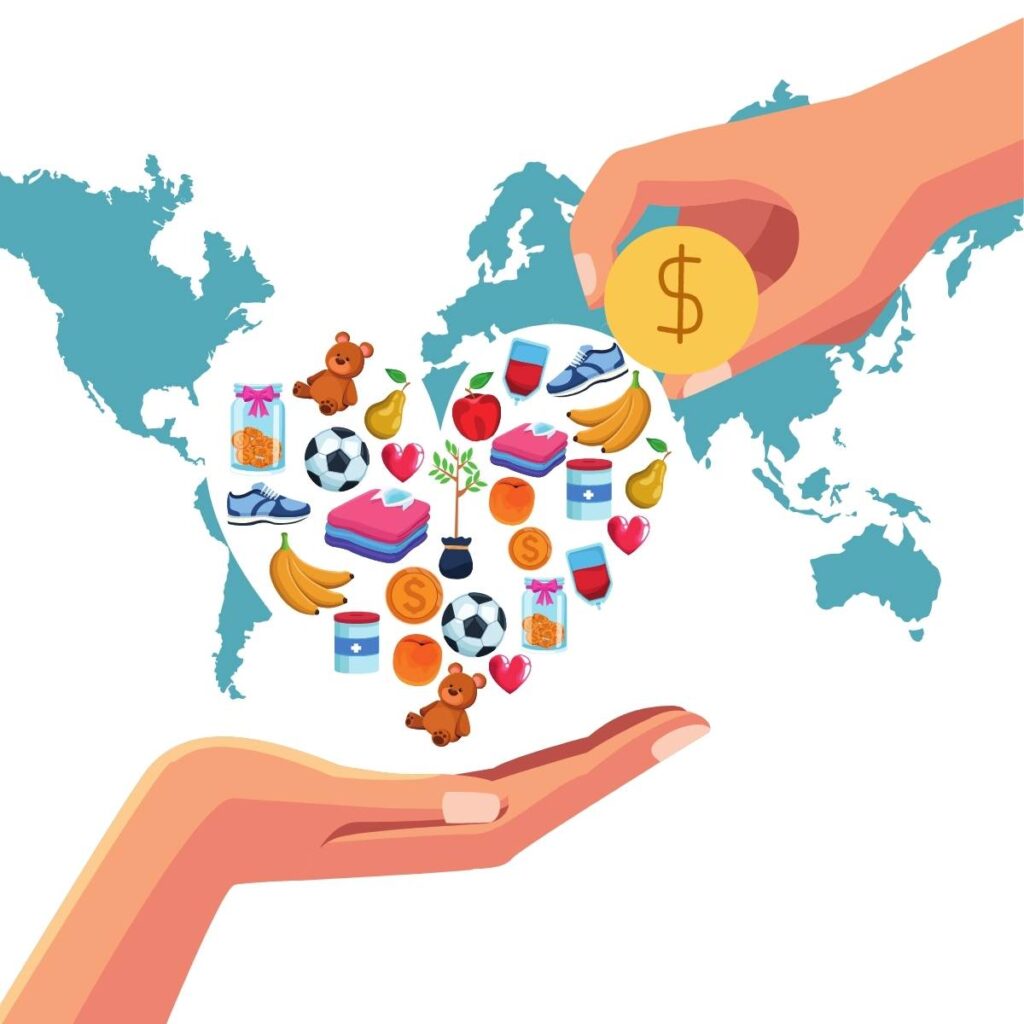 Since these donations are tax-deductible, you will be able to reduce your taxable income. Just make sure to save your receipt from the kiosk so you can file your taxes or track your expenses at the end of the financial quarter.
By donating your coins to charity through Coinstar, you can make a difference in the lives of others while also getting a tax deduction.
These charity organizations include national names like:
Children's Miracle Network Hospitals
American Red Cross
The Humane Society
Feeding America
Make a Wish
NAACP
UNICEF USA
United Way
WWF
Regional organizations: Dana-Farber Cancer Institute Jimmy Fund, Stater Bros Charities, The Cape and Islands Veterans Outreach Center, and Albertsons Companies Foundation.
Where Else Can I Exchange Coins for free?
As I mentioned earlier, your bank is a great place to start. Few banks will accept coins for free (or charge a very small fee) and then exchange them for cash or deposit them into your account.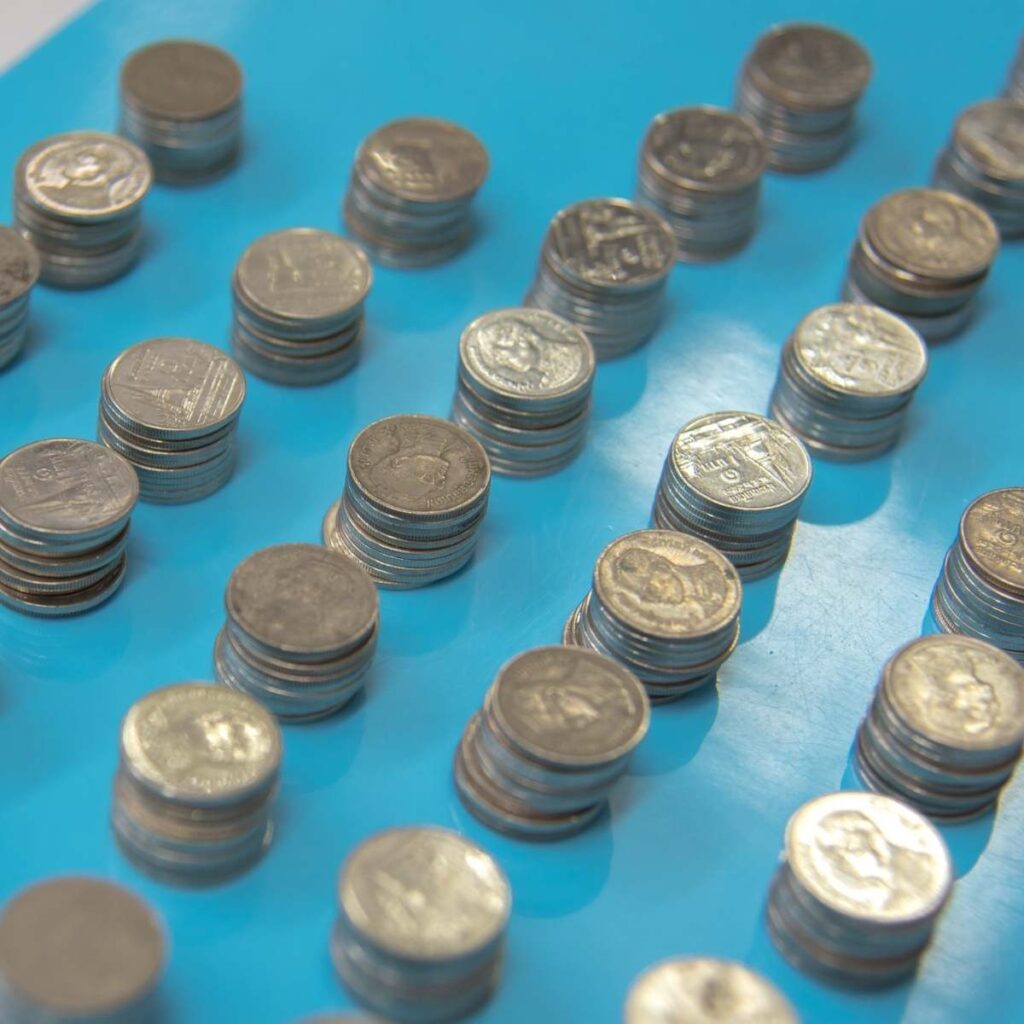 But, before you take a trip to your bank, call them first and ask if they accept coins and if there is a fee.
Here are some banks that accept coins and can turn cash into coins:
Bank of America
Yes, Bank of America accept coins, but they will only exchange them for cash if you have an account with them. They won't accept coins from non-account holders.
Charges: If you're a Bank of America customer, there is no fee for exchanging your coins for cash.
To deposit your coins at the bank of America, you will need to roll them into coin wrappers.
You can then take them to your local branch and deposit them into your account for free.
Chase Bank
Chase banks used to have coin-counting machines, but they are no more available. The good news is that you can still exchange your coins for cash at Chase.
You will need to roll your coins into coin wrappers. These wrappers are free at the bank.
After you have rolled your coins, take them to your local branch and exchange them for cash.
US bank
US Bank does not have coin-counting machines, but you can still exchange your coins for cash. You don't need to wrap them first.
You can take your coins to a teller and they will be happy to help you exchange them for cash.
QuikTrip
QuikTrip is a gas station chain that has coin counting machines where you can exchange coins for free.
To find a QuikTrip near you, go to their website and use the store locator.
How to wrap coins?
If you want to take your coins to the bank, you will need to wrap them. Wrapping your coins is a time-consuming task but not too difficult.
You can do it quickly if you have already sorted your coins.
To wrap your coins, you will need:
A flat surface to sort and count your coins
Coin wrappers
Start by sorting your coins into piles by type and value. After you have sorted your coins, start wrapping them.
Each wrapped roll of coins can contain a certain number of coins, depending on the wrapper. You can calculate this based on the value printed on the wrapper. Each USA roll contains 50 pennies, 40 nickels, 50 dimes, or 40 quarters.
To wrap coins, insert the appropriate number of coins into the wrapper and then fold over the ends of the wrapper. Repeat this process until all of your coins are wrapped.
Here is a video I found on Youtube on how to roll coins.
Now you're ready to take your coins to the bank and exchange them for cash!
PS: I still think, Coinstar would be a better option if you are looking to get the most value for your coins and time. But if you're looking for a free or nearly free option and have ample time, bank is a great place to start.
Finally, is it worth it to exchange coins for cash?
It is a difficult question to answer because it depends on your needs and preferences. If you need cash immediately and don't mind paying a fee, then Coinstar is probably your best option.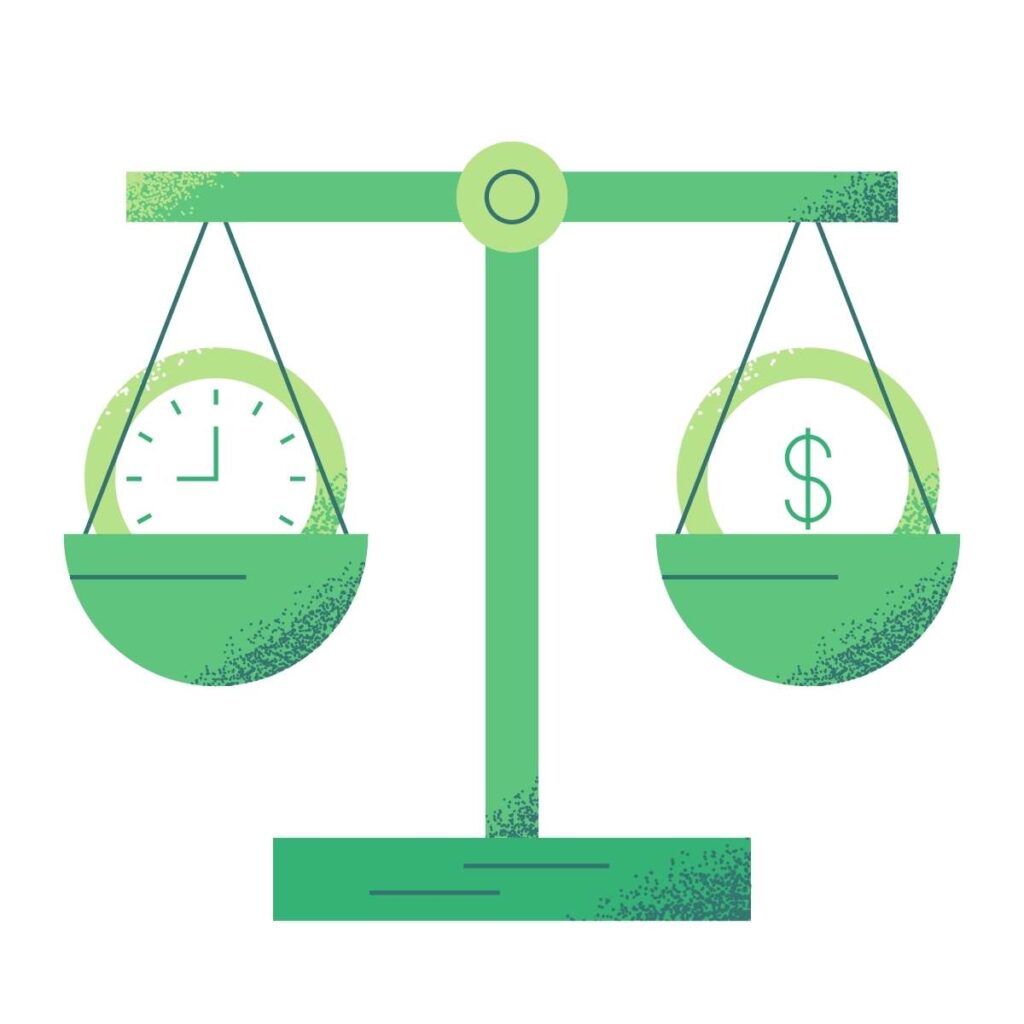 However, if you have the time to go to your bank and wrap your coins, you can exchange them for cash for free. 
It really just depends on what is most convenient for you!
Let me know in the comments below if you have any questions or tips on exchanging coins for cash? Happy coin counting!
FAQ'S
Is There A Limit For Coinstar?
Yes, Coinstar has a limit of $2,000 per transaction, so if you have more than $2000 worth of coins, you will need to come back another day or visit multiple kiosks.
More Articles You might be interested in