Here you'll find the best ideas for Cricut Christmas cards for holidays. These adorable and creative Cricut cards are perfect for everyone on your list.
With the holiday season quickly approaching, it's time to think about your Christmas cards and spread some festive cheer!
If you want to send heartfelt and unique holiday greetings to your loved ones, you're in the right place.
With the help of your Cricut machine, you can create beautiful and customized Christmas cards that will make your friends and family smile.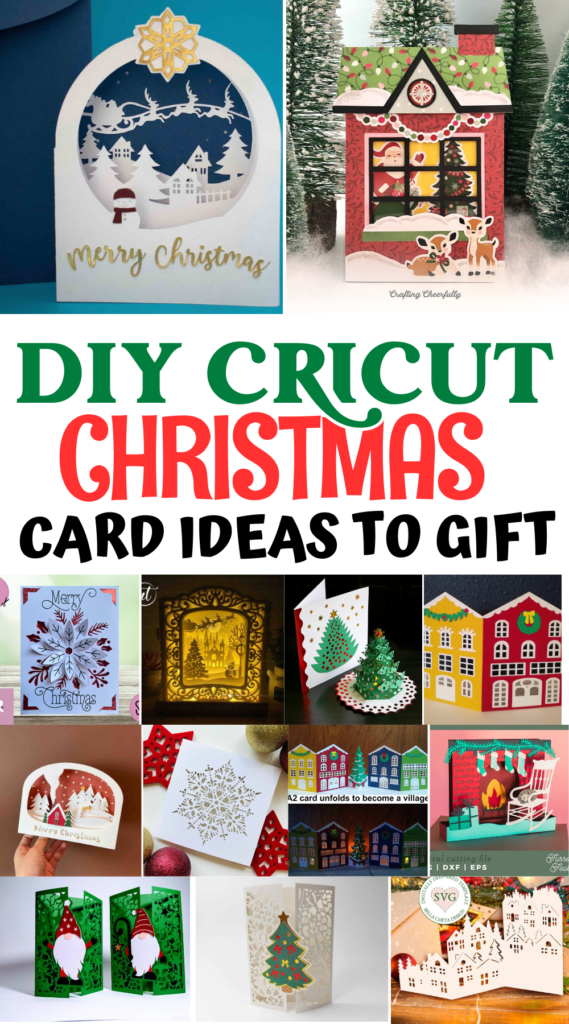 In this guide, we'll not only explore wonderful ideas for crafting unique Christmas cards but also provide you with amazing Cricut Christmas cards designs that are sure to impress your friends and family.
So, let's roll up our sleeves, put your Cricut machine to use and embark on a journey to create heartfelt and unique holiday greetings that will spread festive joy and add a special touch to your celebrations.
Where to get SVGS for Christmas cards?
My favorite place to get Cricut SVGs is Etsy and Creative Fabrica. Etsy files are more premium cut file that you won't get anywhere else.
For rest, I like Creative Fabrica, you can get free files there with a commercial license. You can read about more places to get free SVGs here.
Related posts:
Creative DIY Cricut Christmas Cards Ideas
Christmas Village Card
In addition to the SVG file for the Christmas village card, you also get the envelope file. It'll be a cute holiday card to send to friends and family this year.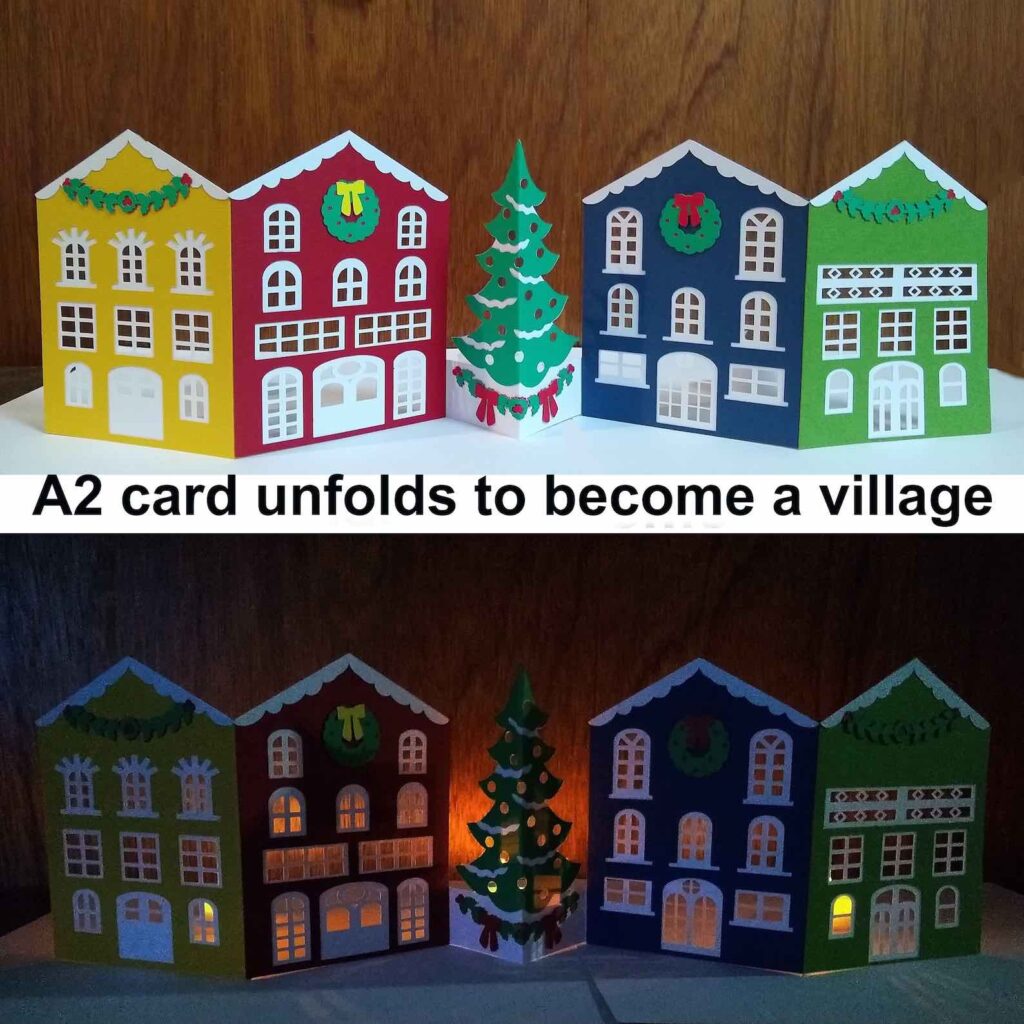 Merry Christmas PopUp Card 3D
The Merry Christmas pop-up card is created by assembling multiple layers of paper.
It can be easily folded into a flat form and can also be easily unfolded with a 3D shape. When you combine it with LED lights, it will create a beautiful light effect.
This will be a great gift for your loved ones.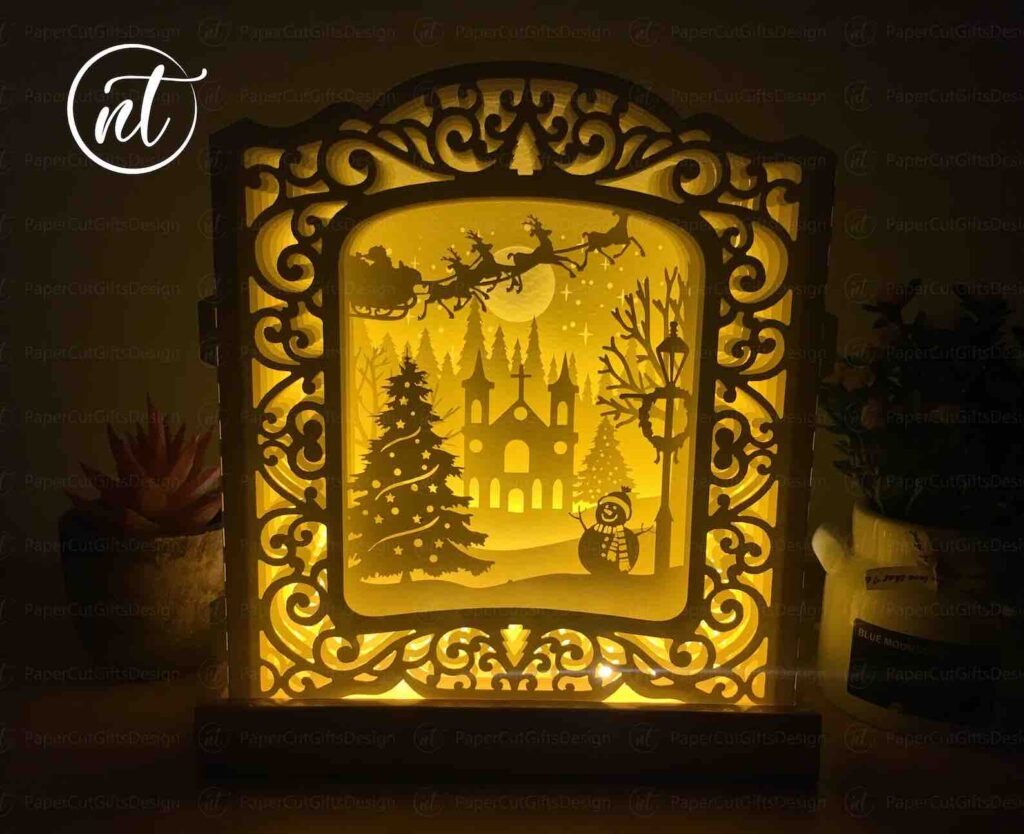 Christmas Gate Fold Card
Perfect for the holidays, this Christmas gate card is a stunning way to wish friends and family the best during the holidays.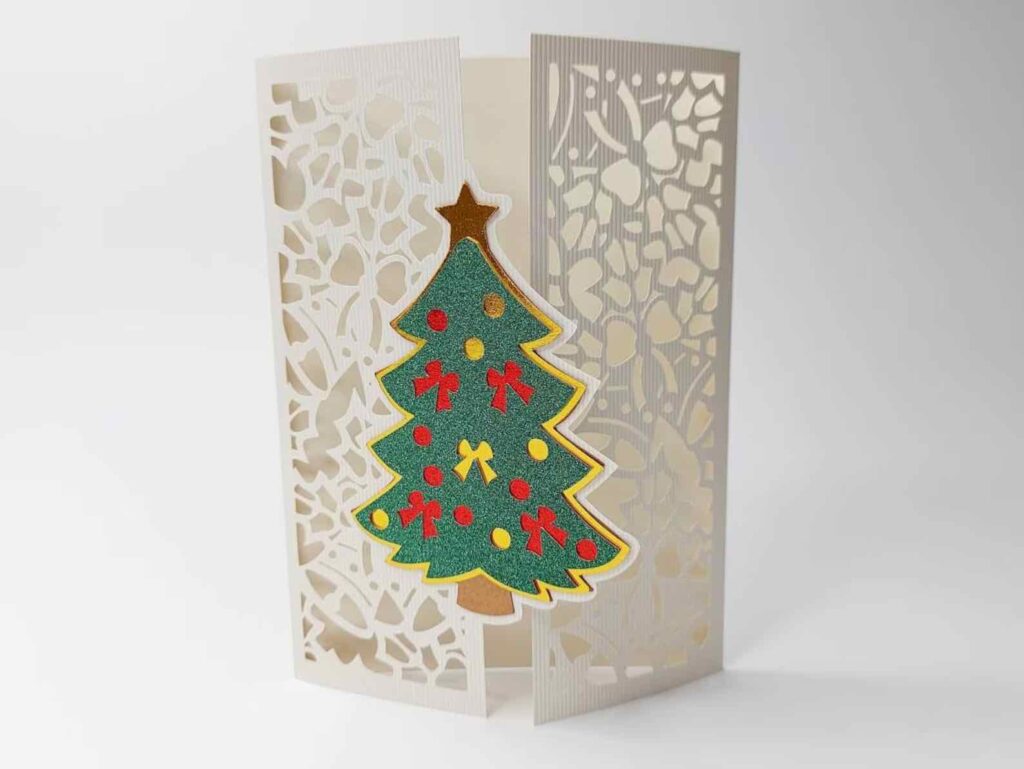 Snowman Cricut Christmas Card
Adorable! This snowman Christmas card is perfect for the Cricut Maker and will be a great holiday card to send to friends and family.
Holy Night Christmas Card
Use your Cricut to make these cute holiday cards. Loving the details of this Cricut Christmas card and so will those who receive it.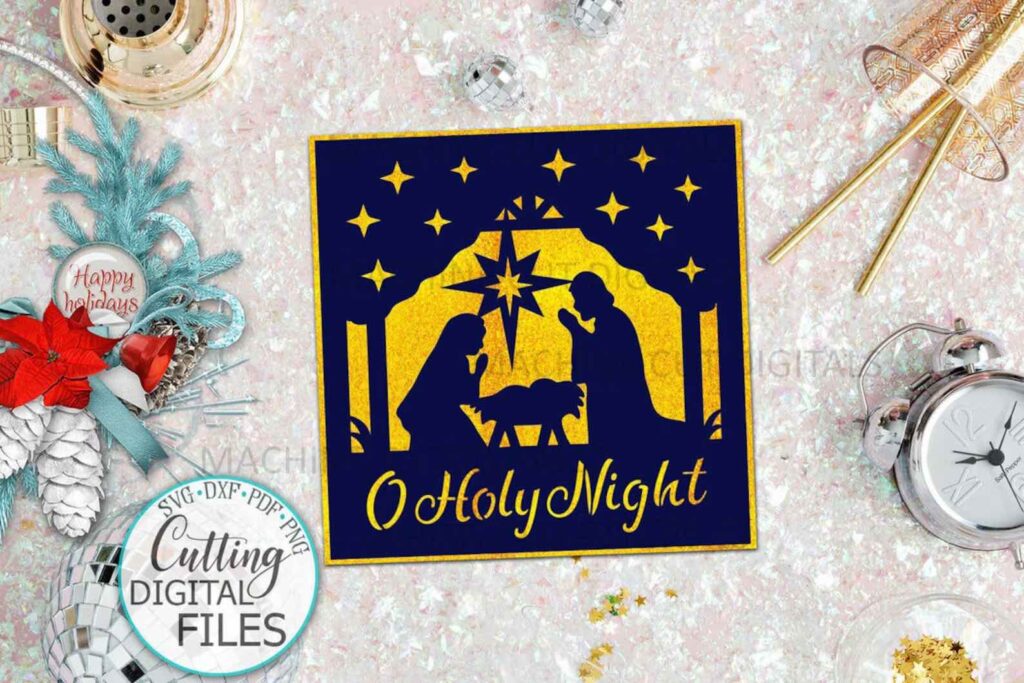 Snowman Merry Christmas Card & Envelope
To make the Snowman Merry Christmas Card and Envelope you will need to cut all the elements and glue the layers together. Easy and quick Cricut card idea to make.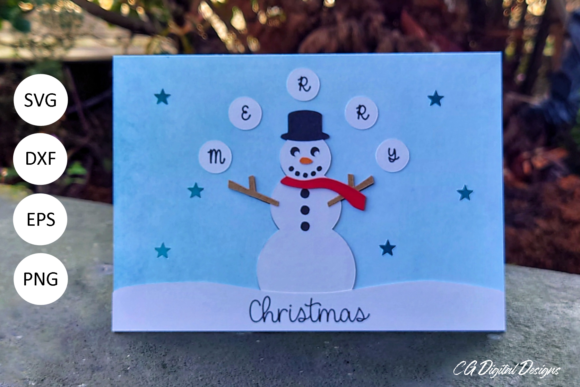 Santa Koala Christmas Card 
Super cute and easy to make. kids love koala and this card can make them smile.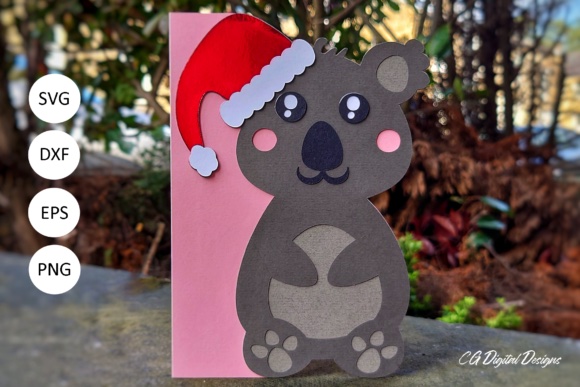 DIY Pop-up Christmas Tree Card Template SVG
Beautiful, easy DIY Christmas Tree pop-up card to cut and score with your Cricut.
The inside pop-up tree and skirt is removable and has a hole in the base so the receiver can place an LED tea light inside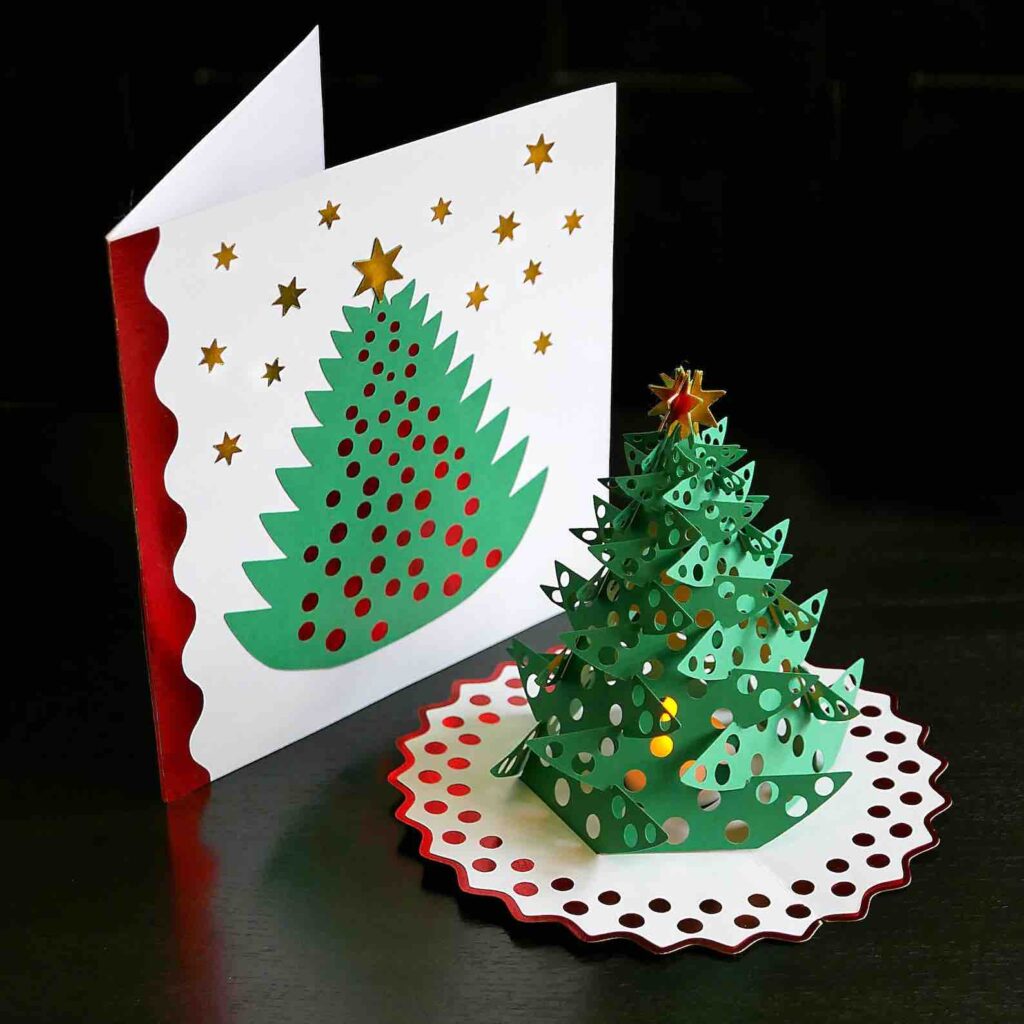 Fireplace Box Card
Impress friends and family with this amazing Christmas fireplace card.
It folds flat so that you can send it in the mail and includes a white piece for the back so that you can write a special holiday message.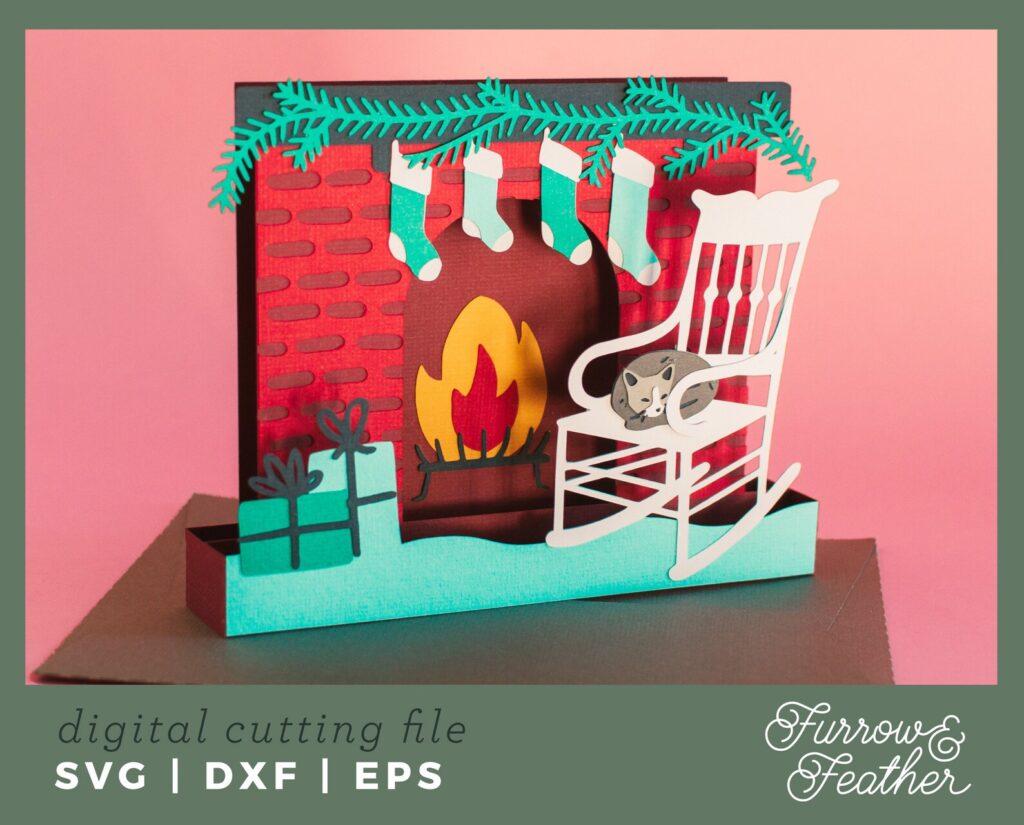 Snowflake Christmas Card
Simple but elegant, this Christmas card Cricut template is great for the holidays. The simple yet detailed snowflake design and the glittery background make it a cute Christmas card.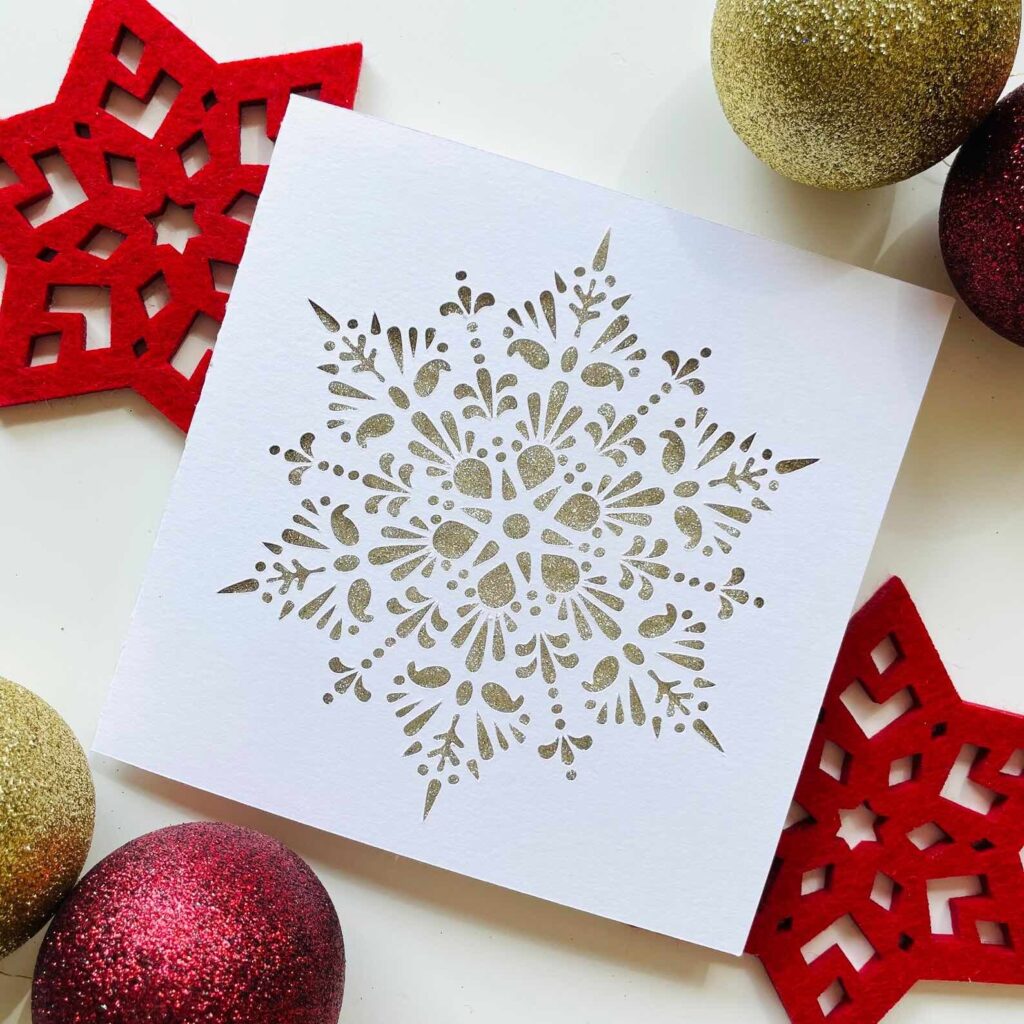 Christmas Cottage Pull Card
Another cute Cricut Christmas card that you can impress friends and family with! This adorable pull card is easy to make with the Cricut.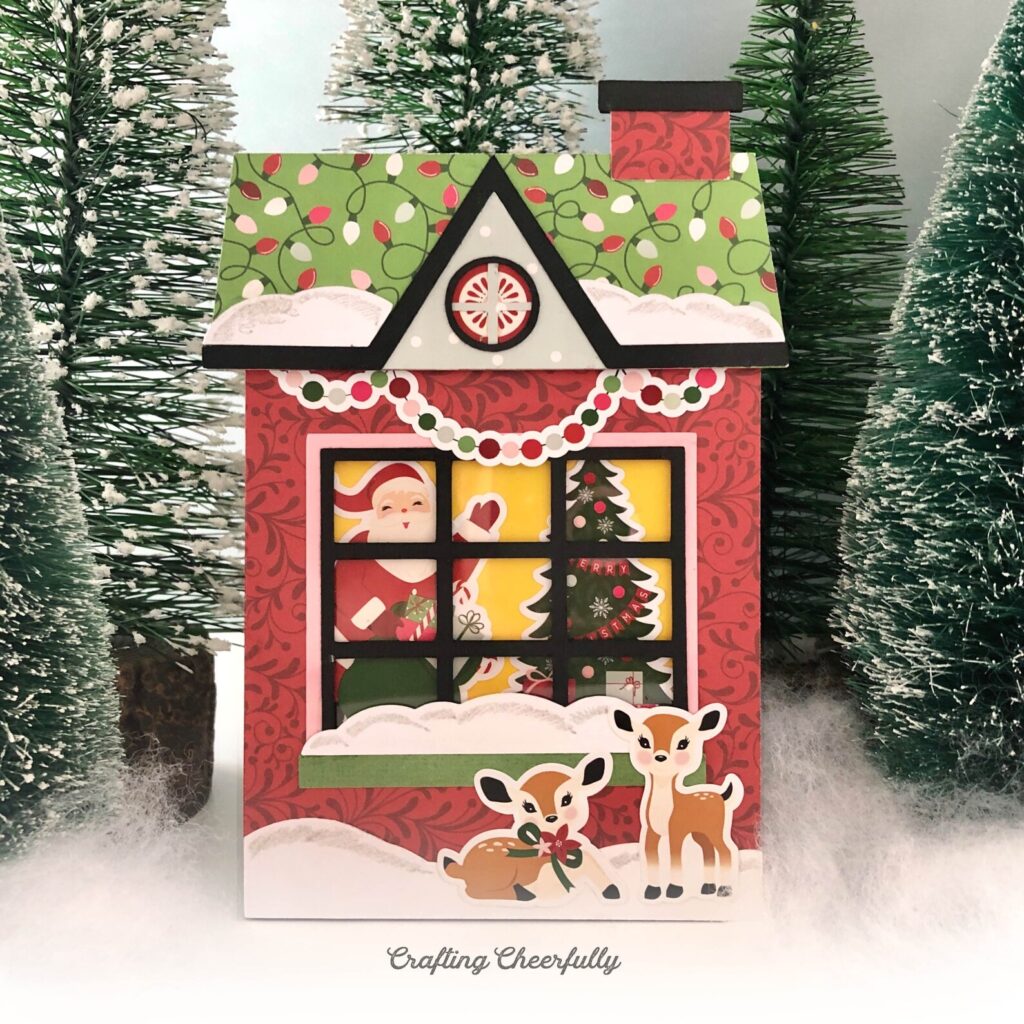 Christmas Village Accordion Card
Make the holiday season even more special with this pretty Christmas card. Made with the Cricut or Silhouette, this holiday village card will be perfect for friends and family.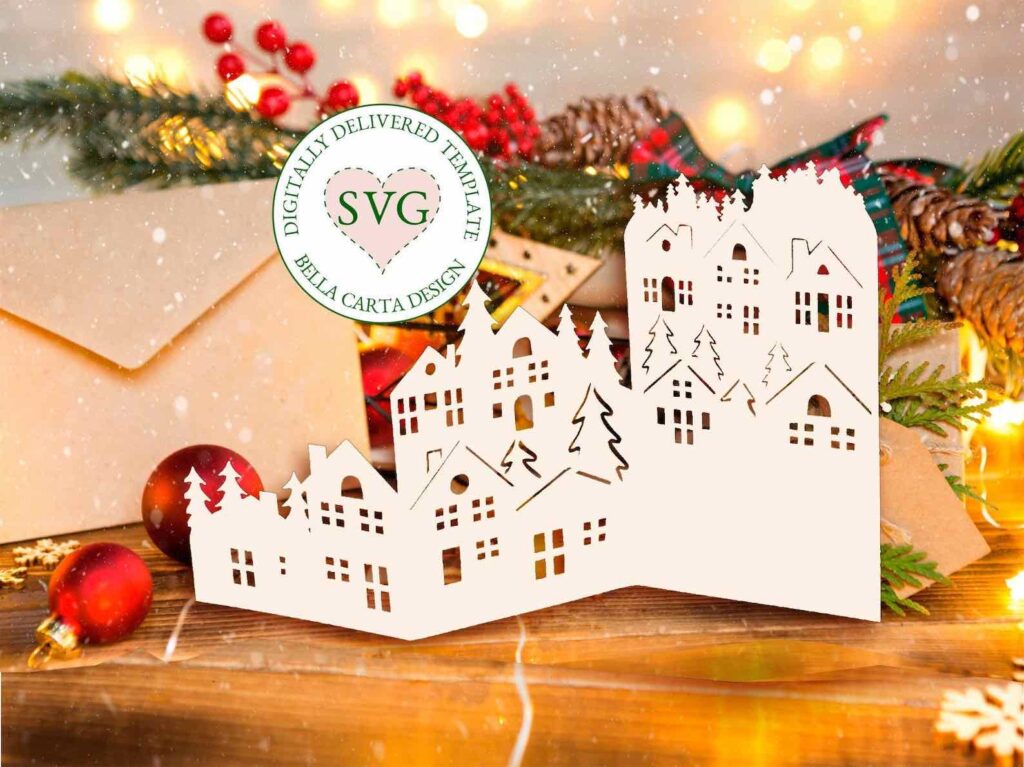 Merry Christmas Pop Up Card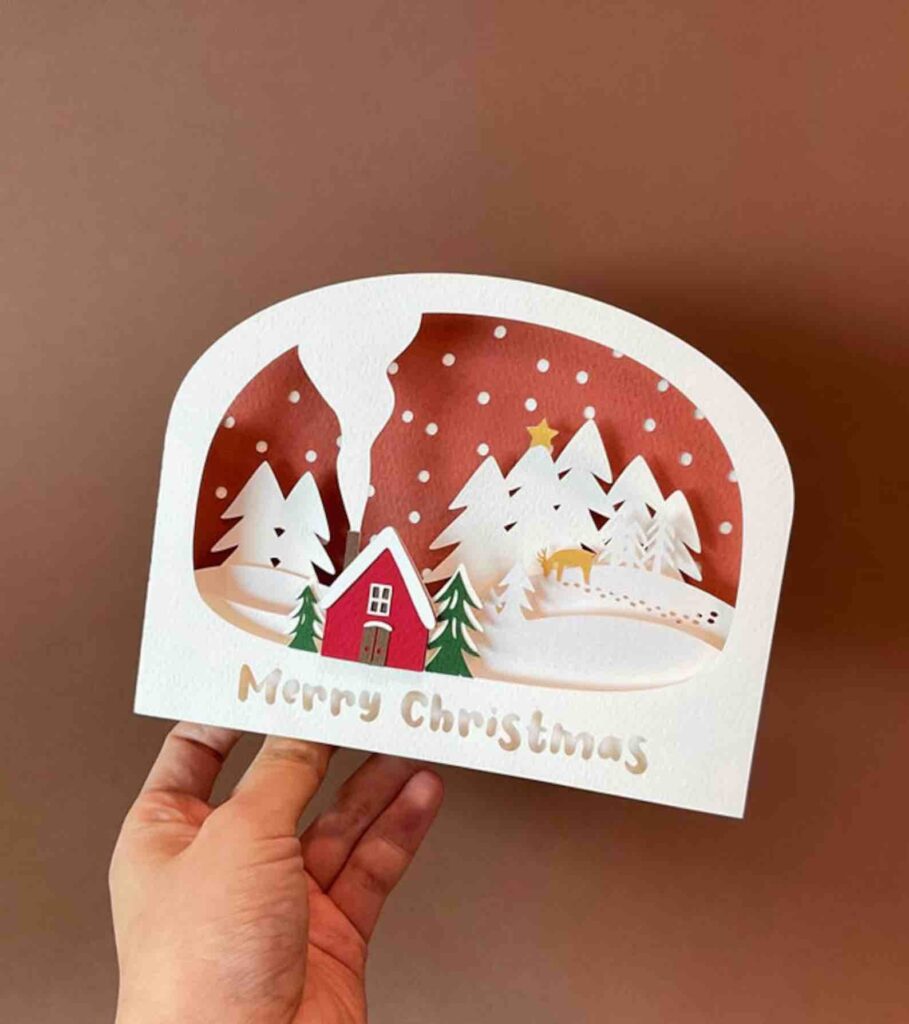 Friends and family will love this holiday card. It's a 3D card that will wish them Merry Christmas in a fun and festive way.
Christmas Insert Card
An envelope template is included with this SVG file and it's a cute card that you can give to friends and family for the holidays. This card id designed so even Cricut Joy owners can easily customize it.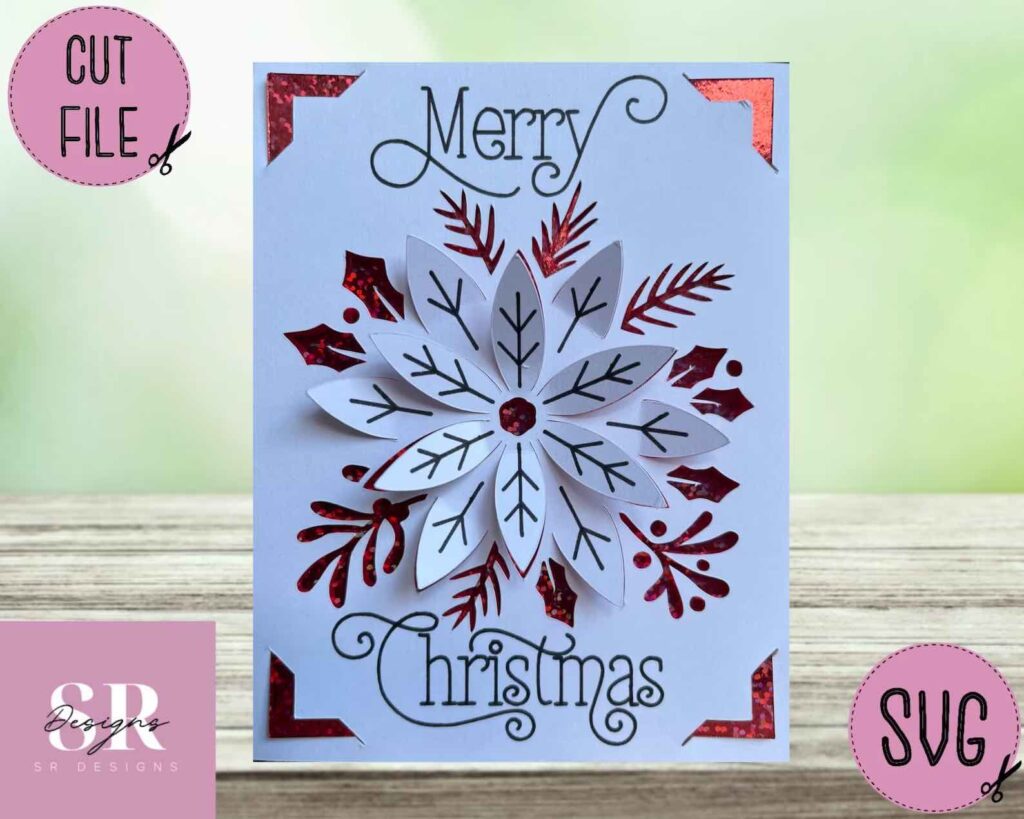 Christmas Tree Card
For winters and for the holidays, this Christmas tree card is a simple but beautiful card you can send.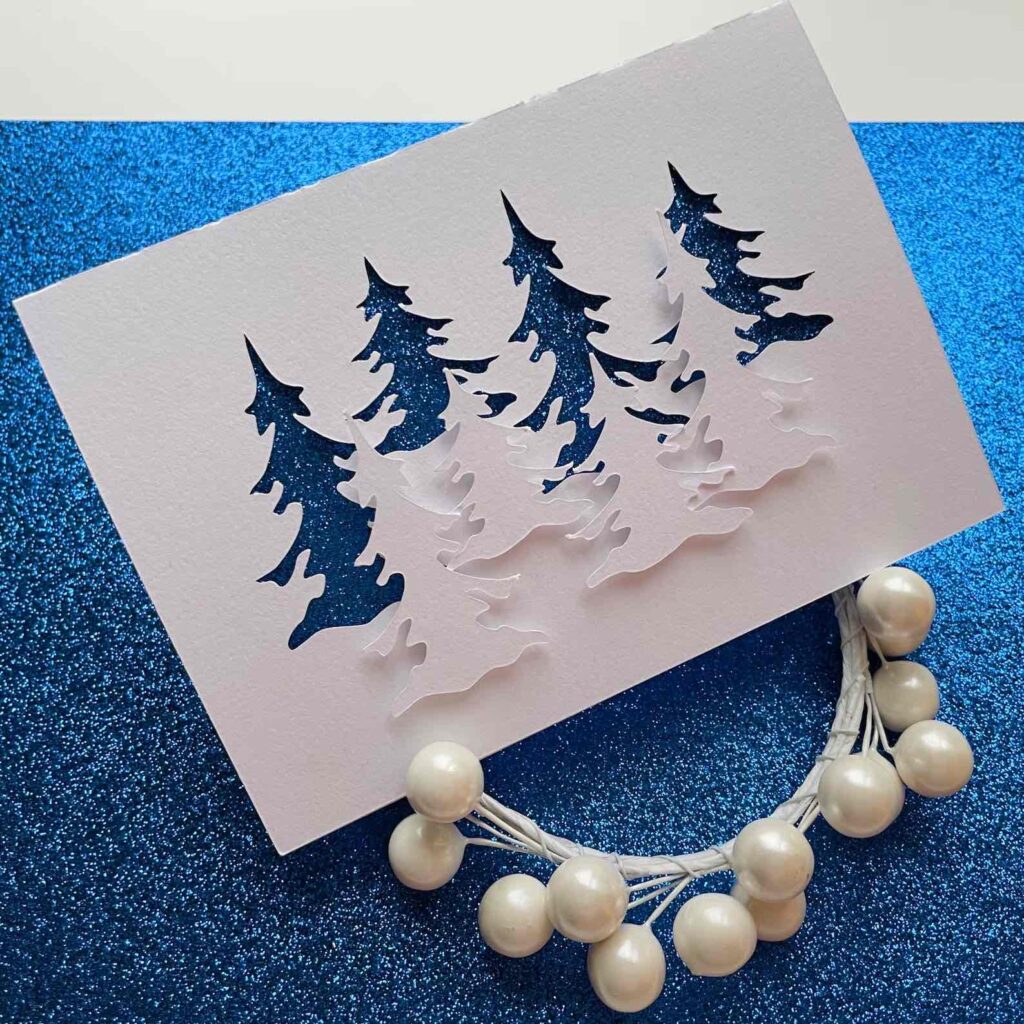 Christmas Deer Card
Send some holiday spirit and wish friends and family Merry Christmas with this adorable Christmas reindeer card.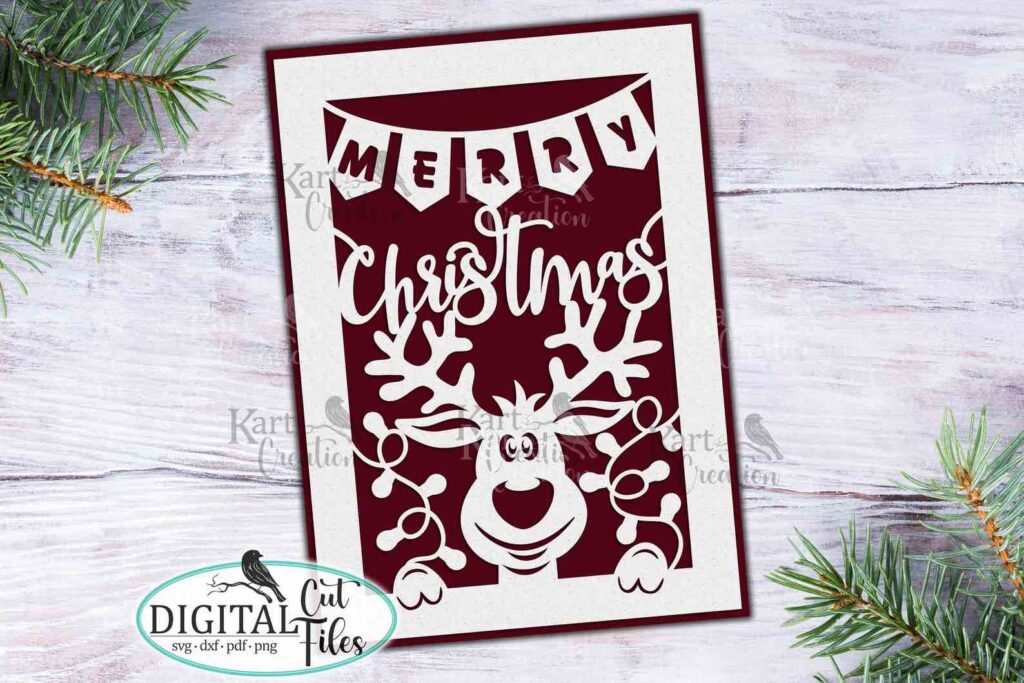 Pop Up Merry Christmas Card
Use the Cricut machine to create this adorable pop up card for the holidays. It's a fun way to wish friends and family Merry Christmas this season.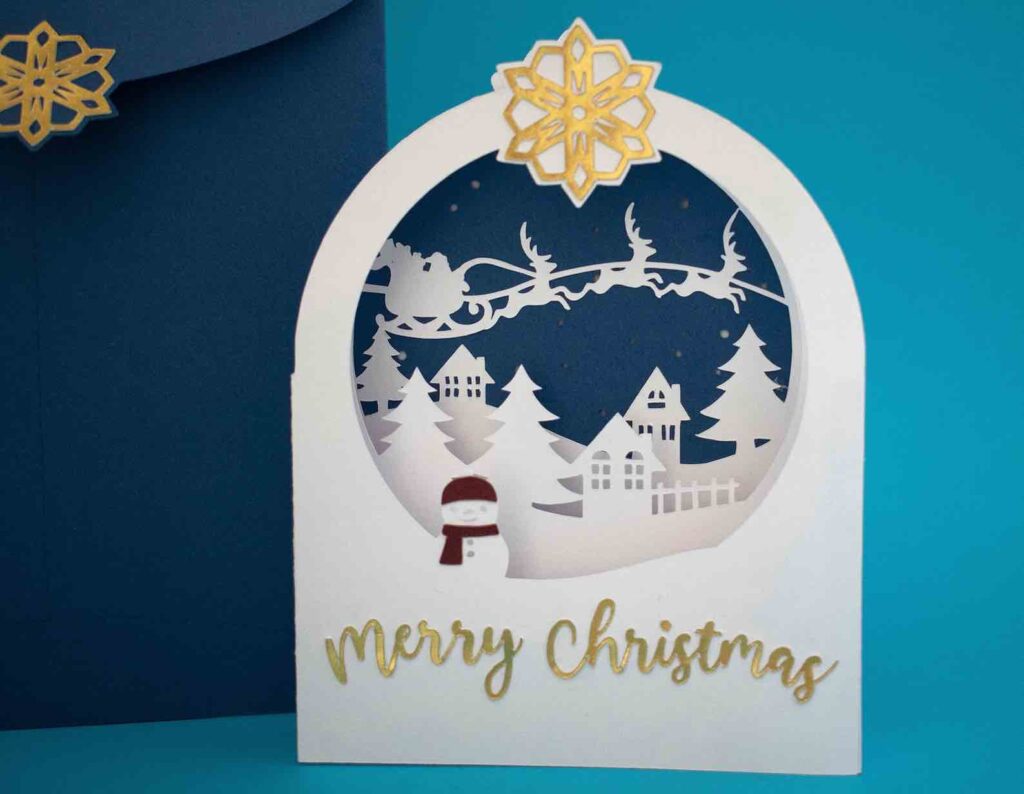 Christmas Card Bundle
You get 20 different designs in this Christmas card bundle. Each of the SVG files will help you create beautiful Christmas cards for the holidays.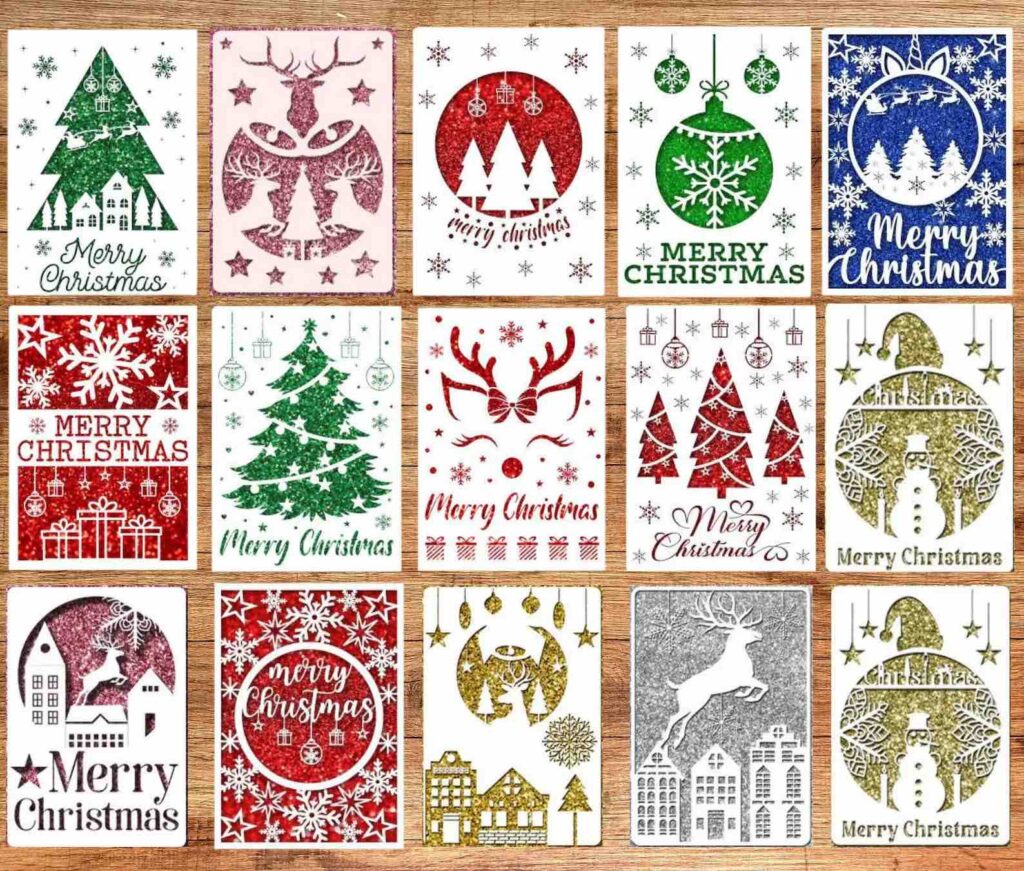 Christmas Gnome Cards
Super cute, these gnome gate cards are perfect for the holidays. Wish friends and family Happy Holidays in a special and festive way.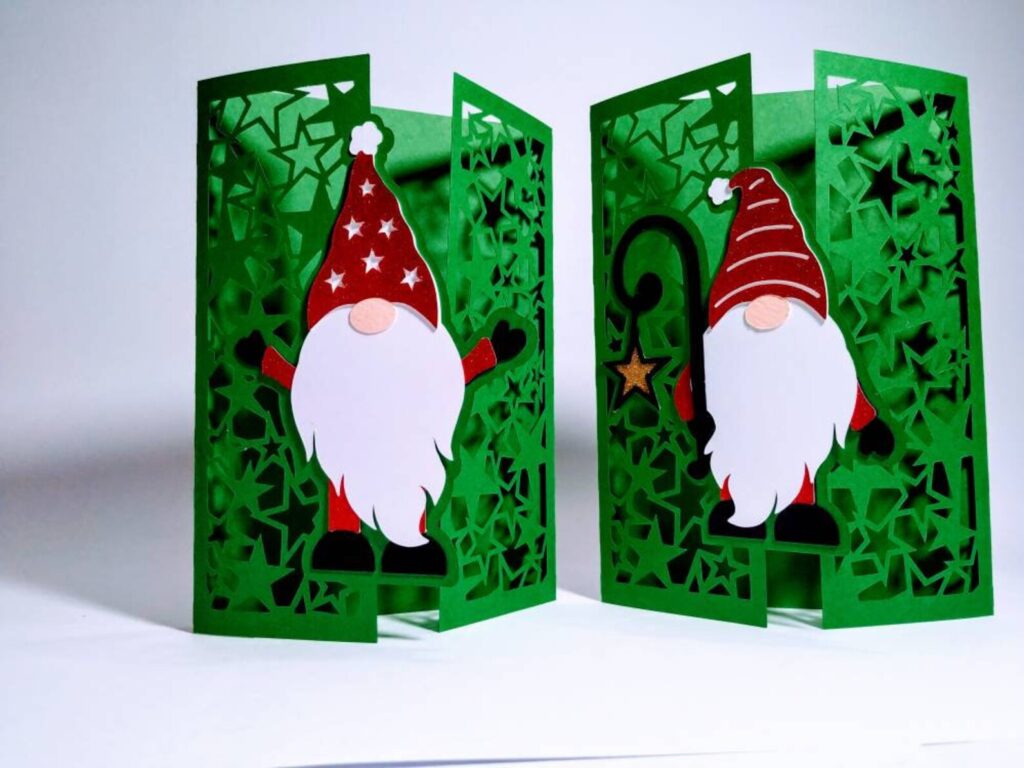 More Cricut and Christmas Related Articles: