Check these trending Mother's Day Cricut Ideas to make DIY gifts for your mom. These ideas are so loved that you can use them to make Mother's Day crafts to sell as well.
Finding the perfect Mother's Day gift can be challenging sometimes. After all, she has done so much for you over the years, and you want to make sure your gift shows just how much she means to you.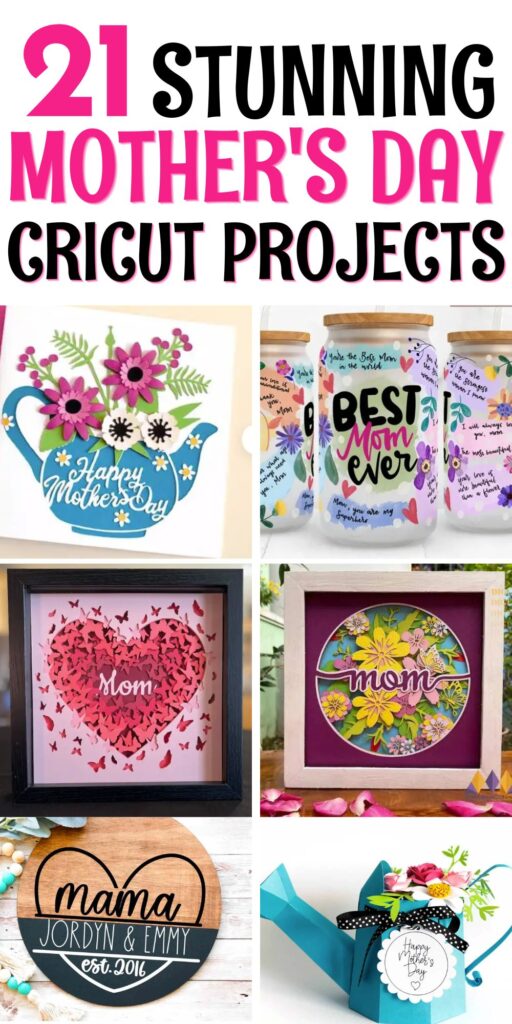 One way to make sure your Mother's Day gift is extra special is to use your Cricut to create unique and personalized gifts. Cricut machine allows you to create a gift that truly reflects your mom's personality and interests.
From personalized totes to customized water bottles, these Mother's Day Cricut crafts are perfect for making a one-of-a-kind gift.
If you're searching for unique and personalized Cricut gift ideas to surprise your mom on Mother's Day, look no further! I've put together a list of the best Cricut projects and gift ideas for Mother's Day that will show how much you love and appreciate her on this special day.
Related reading:
Mother's Day Cricut Ideas
Cricut mother's day cards
This stunning and intricate Cricut Mother's Day card is a one-of-a-kind masterpiece that will truly impress your mom. The layered design features stunning floral details that are sure to catch her eye and bring a smile to her face.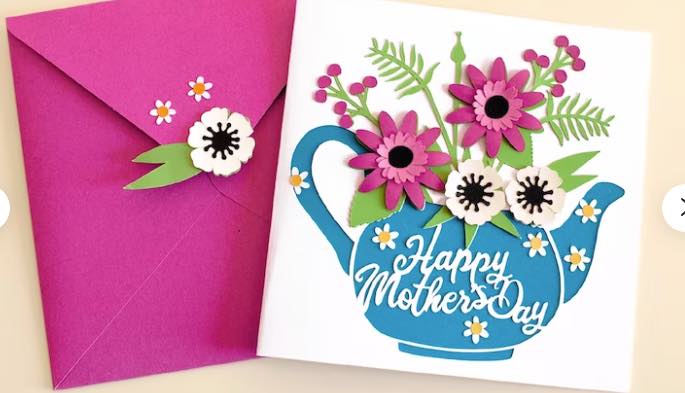 3D Mother's Day card 
This 'pop up'/ 3D card shows the amount of care and thought put into creating it, making it a unique and personalized gift that your mom will cherish for years to come. Make it using intricate cardstock setting and show your mom just how much you appreciate her.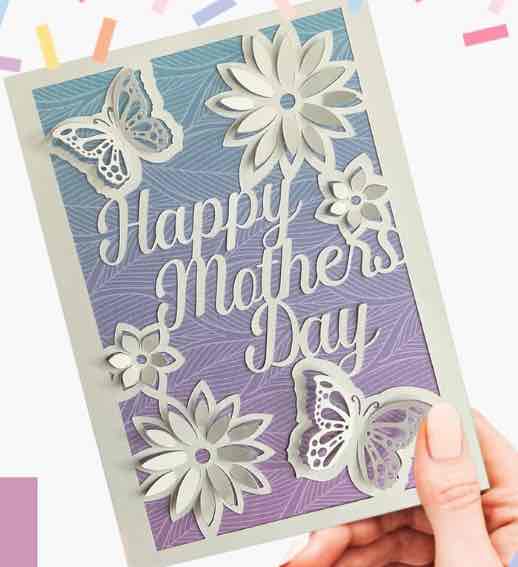 Mother's Day Flower bouquet box card
Another unique Cricut Mother's Day card to make is this 3d watering can card. This homemade card/craft is super cute and easy to make.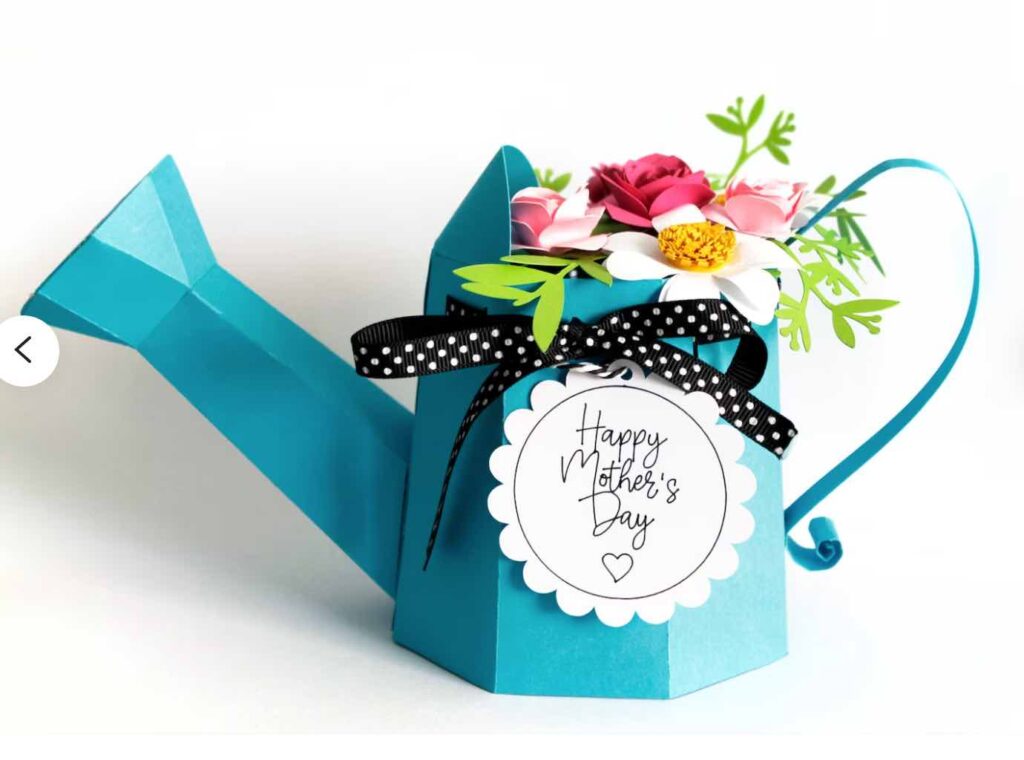 Mother's day mugs
Mugs are my favorite Cricut gift idea for pretty much every special occasion. They are so easy to make and you make a simple mug in as less as 10 mins and they never fail to wow the recipient.
Make your mom this unique mug hat is guaranteed to make her feel loved this Mother's Day.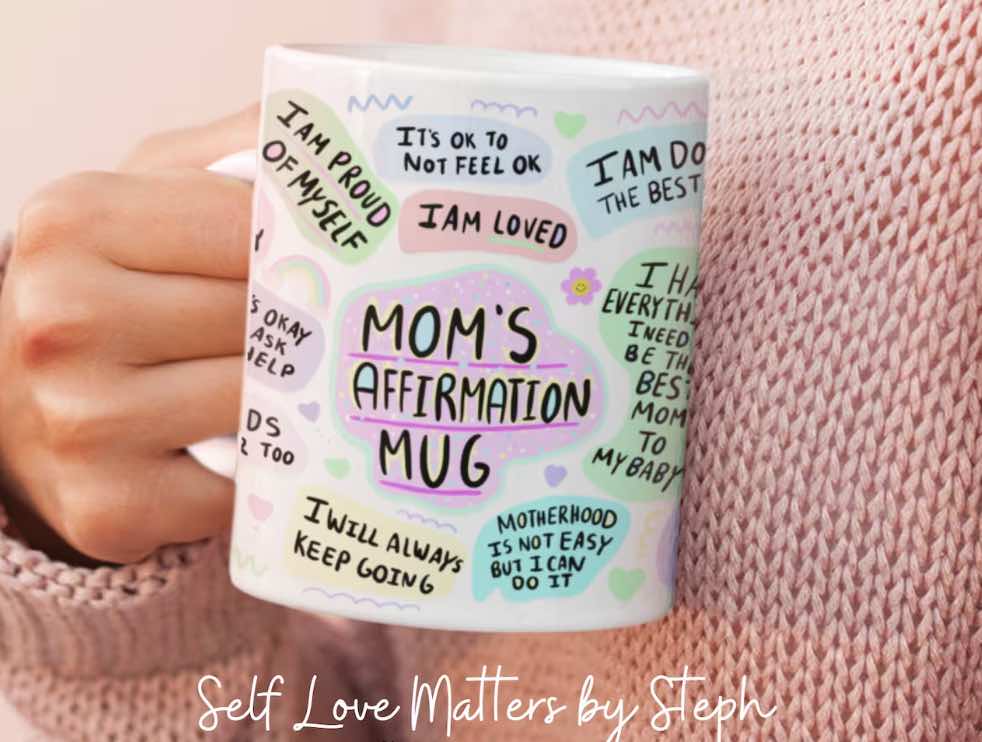 Or make a funny mug for mom that will make her laugh every time she uses it!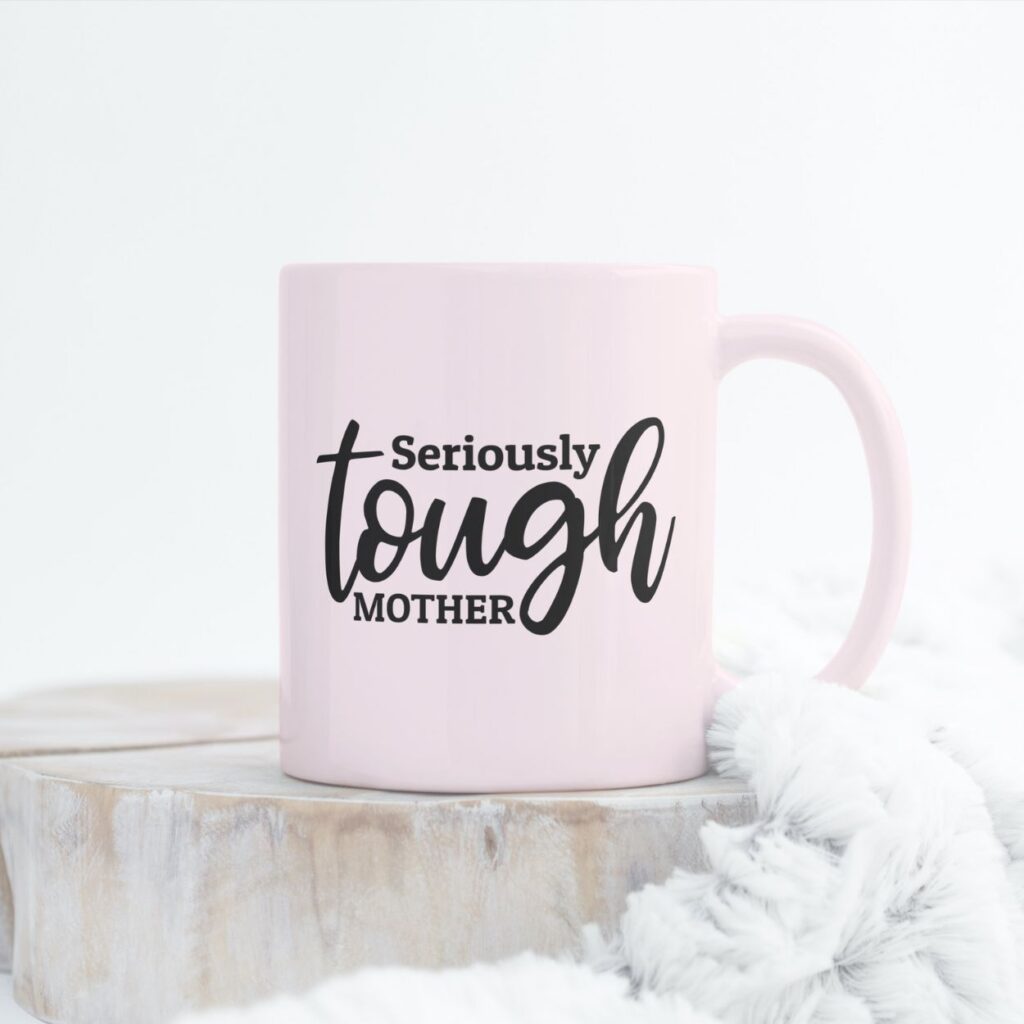 Mother's day shadow box
A shadow box is a frame that is 3-dimensional and can be used to display cherished memories in a stylish and creative way.
Shadow boxes are quite famous among moms as they hold a sentimental value.
Using 3d shadow templates, you can make a unique piece of art for Mother's Day.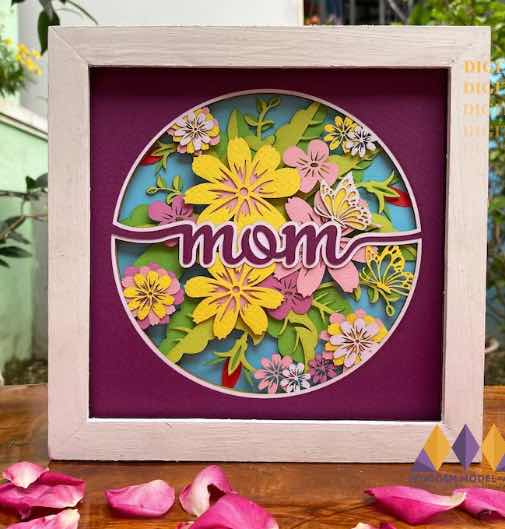 Mom crossword shadow box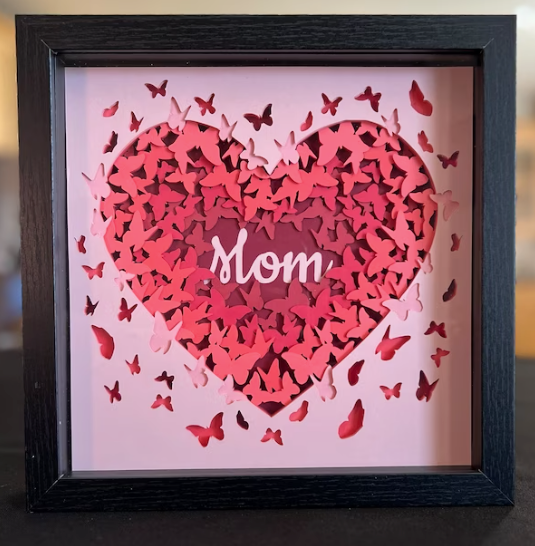 Mother's Day Signs
A popular Mother's Day vinyl idea to make is this personalized wood sign featuring split monogram mom sign with kids names.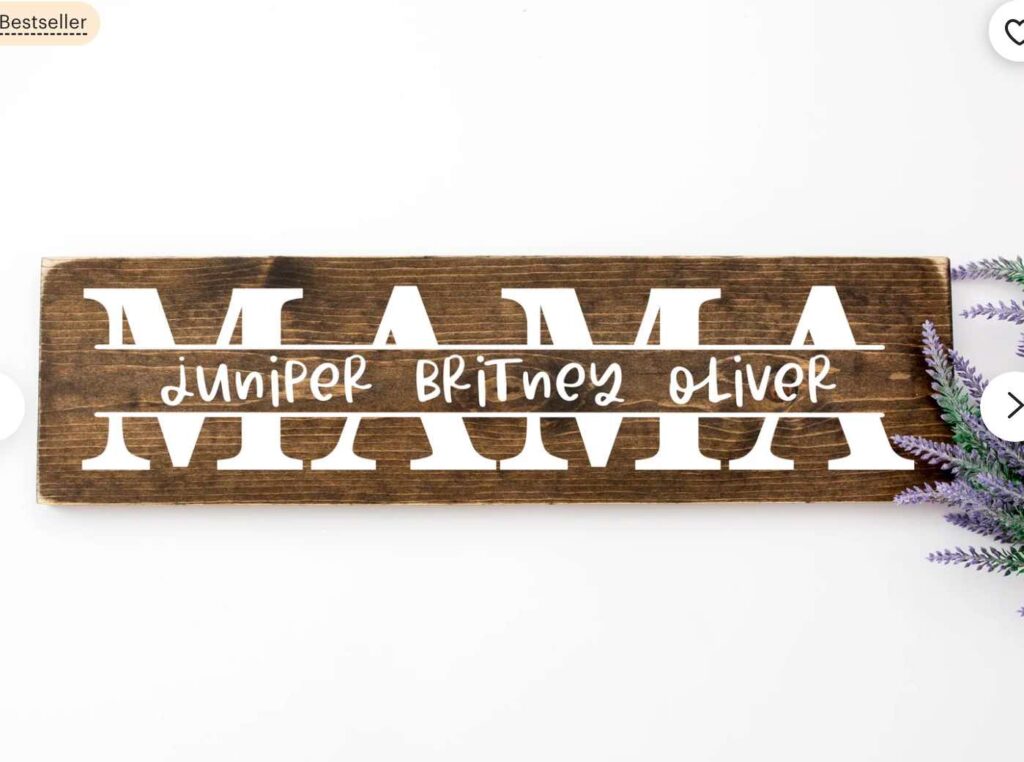 Although signs are the most common projects to make using this split monogram, you can also make T-shirts, tumblers or mugs to sell or gift to your loves ones!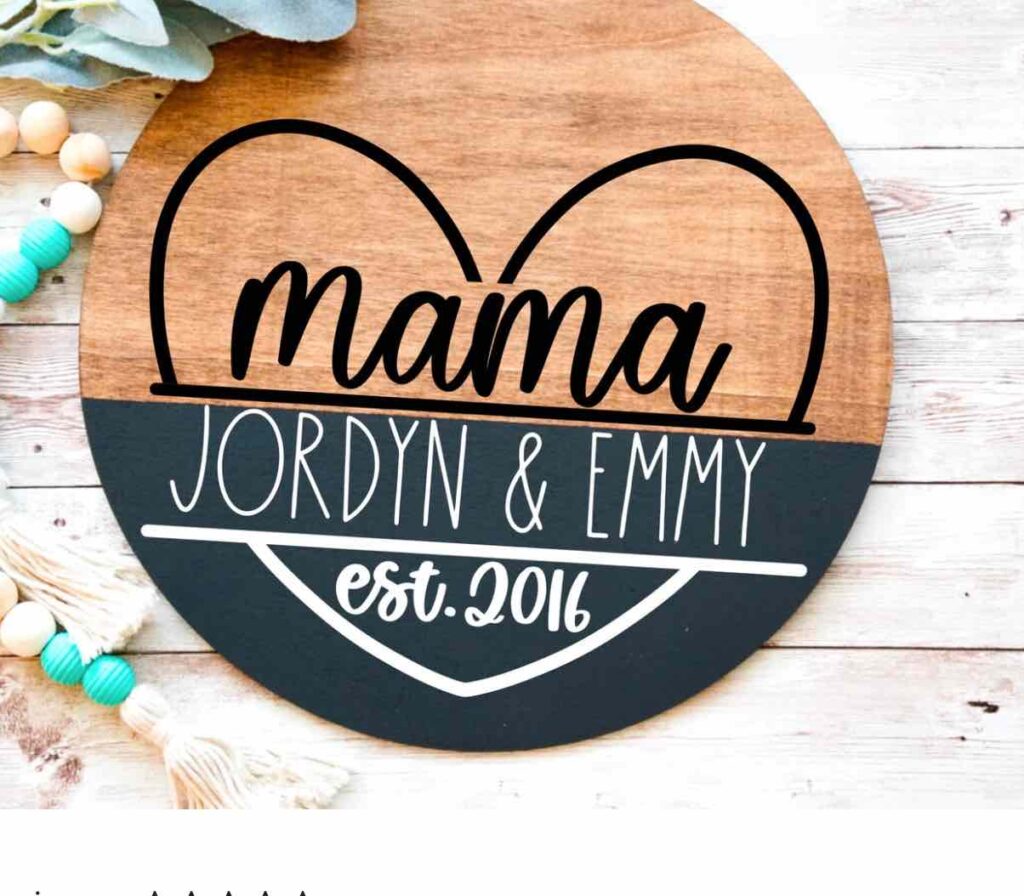 Personalized T-shirts
Looking for a unique and budget-friendly Mother's Day gift? Why not make a funny shirt for your mom with your Cricut machine?
It's a quick and easy DIY project that she'll love wearing year-round, whether she's running errands or relaxing at home. Plus, it's a fun way to show off her personality and sense of humor.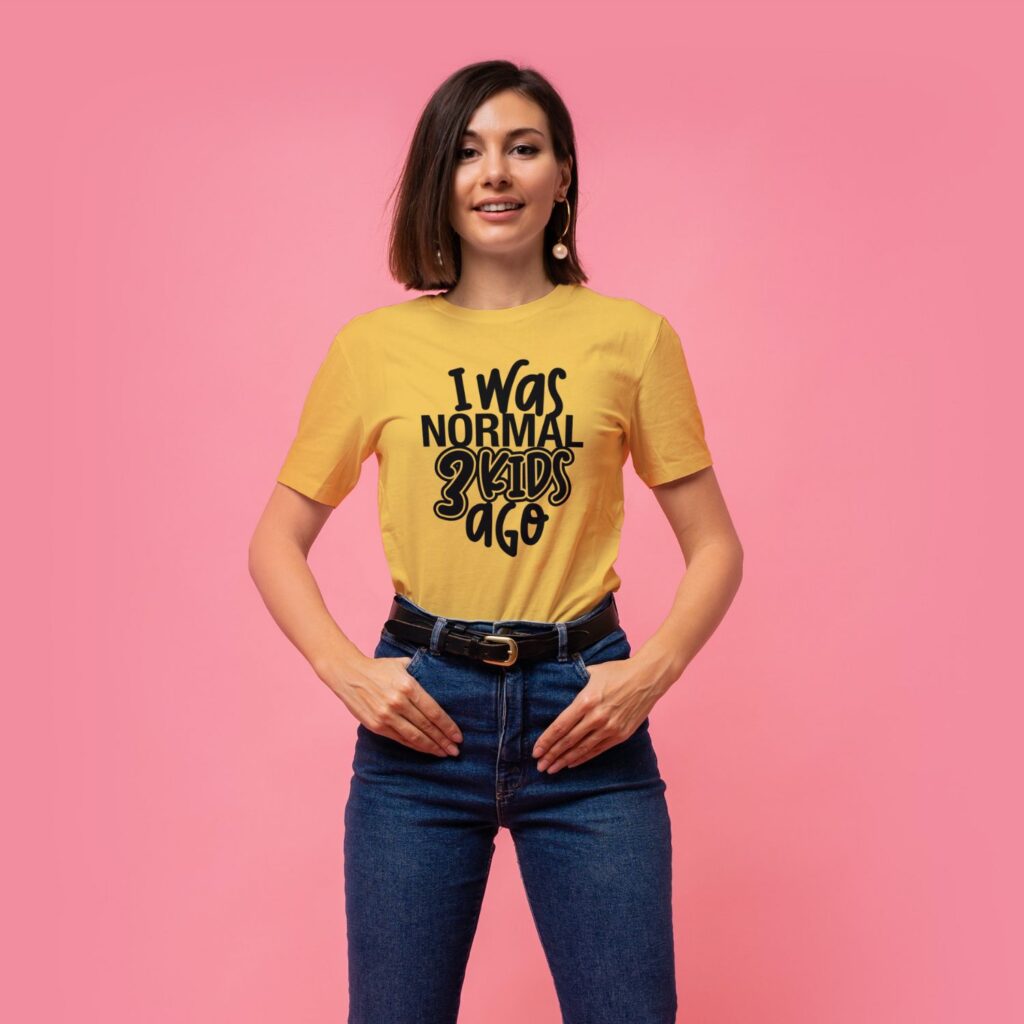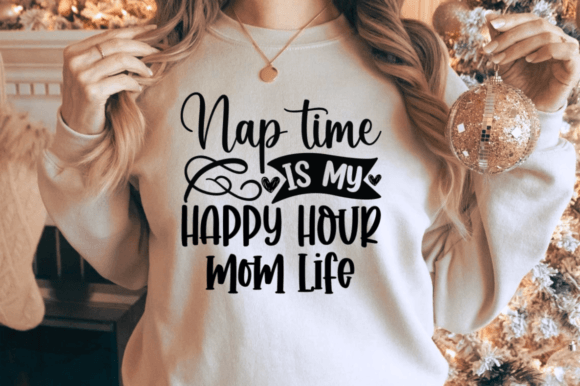 Mother's Day Wood Signs
Whether she chooses to display it on a wall, table, or mantel, your mom will love having a unique and personalized wooden sign piece that reminds her of your love and appreciation.
Mother's Day Cricut Earrings
Make a adorable earrings made out of faux leather with Cricut to gift your mom or grandmom this Mother's Day.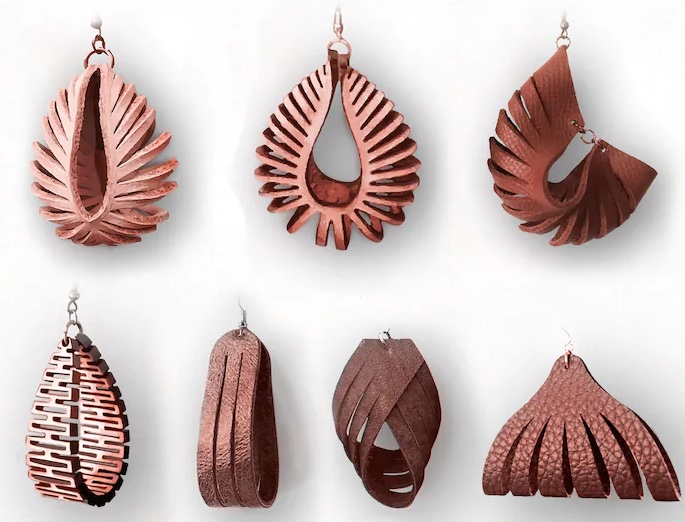 Coffee Tumbler
You know you can customize tumblers with Cricut mug press and parchment paper. This DIY Cricut tumbler project is guaranteed to impress any mom!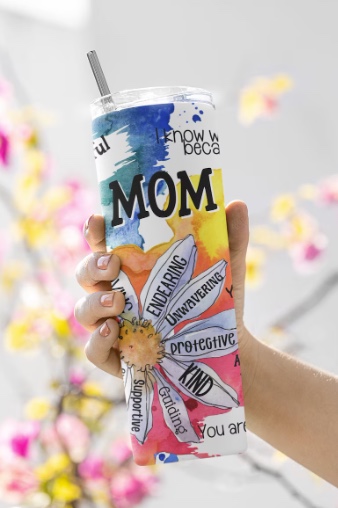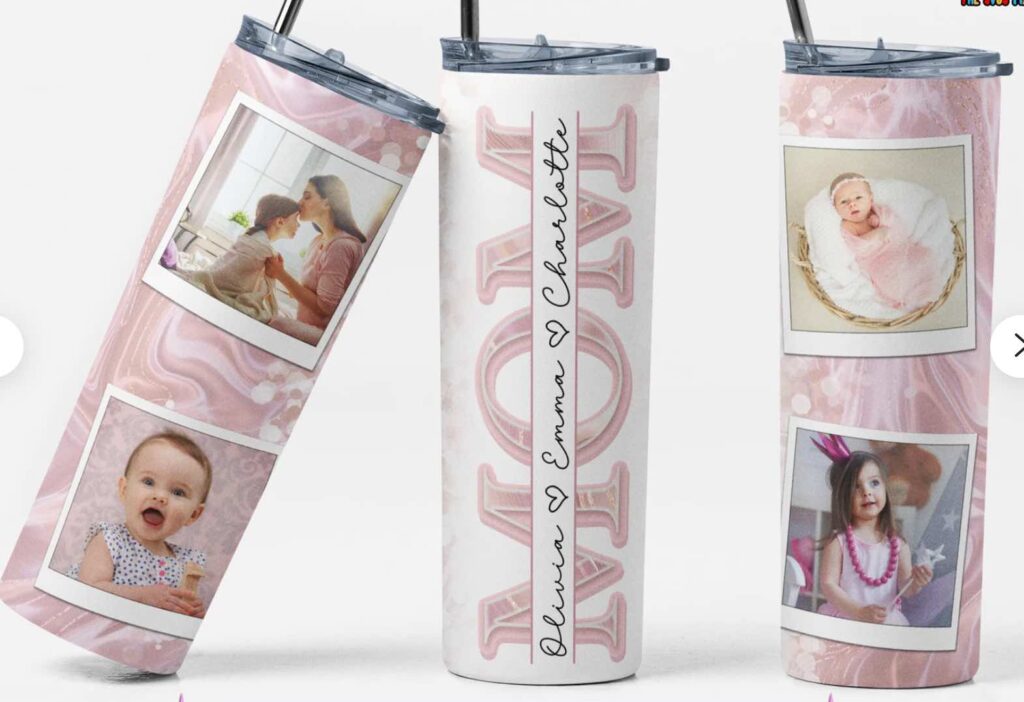 personalized Libbey Glass 
Personalizing libby glasses is a hot trend these days and with the help of color changing vinyl, you can make a unique and eye-catching Mother's Day gift that your mom will love.
Simply use your Cricut machine to cut out a special design or message on the vinyl and apply it to the glass. When filled with a cold beverage, the color-changing vinyl will add an extra touch of fun and surprise.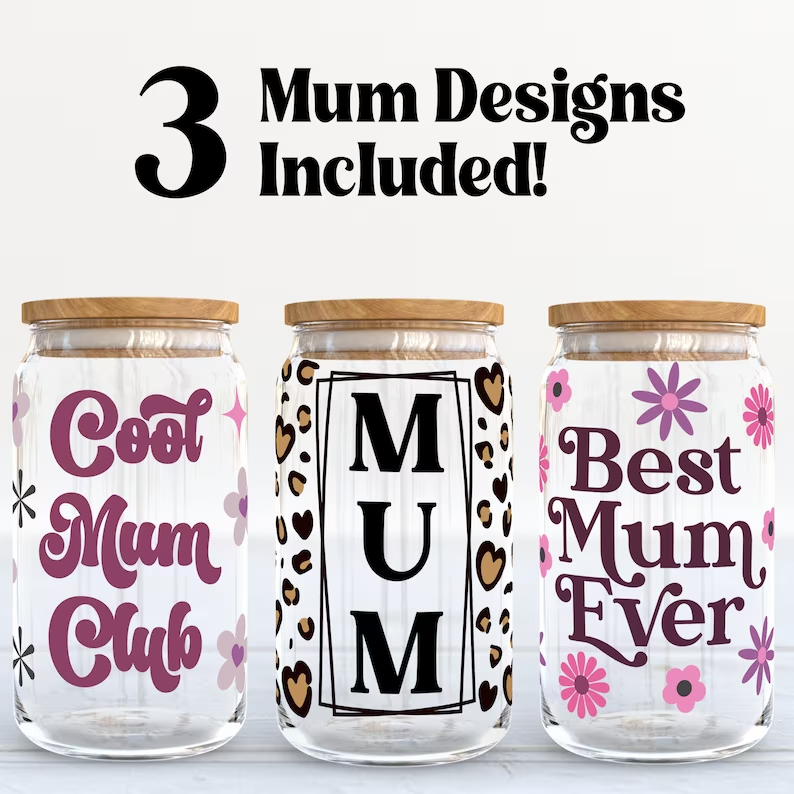 Sublimation Libbey Glass 
Use a mug press to sublimate fun and trendy designs to wow your mom! I absolutely love this design so much that I'm sure your mom will love it too.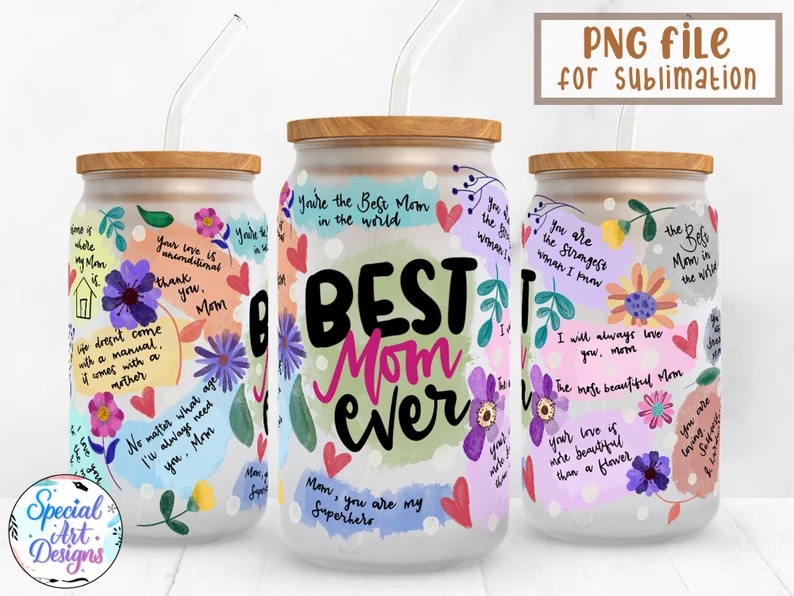 A cozy heartfelt Pillow
Create a cozy and personalized throw pillow for your mom this Mother's Day using your Cricut machine. Choose a soft and durable fabric, and then cut out a design that showcases a special message, your mom's name, or a beautiful graphic.
Not only will this pillow add a decorative touch to your mom's living space, but it'll also remind her of your love and appreciation every time she uses it.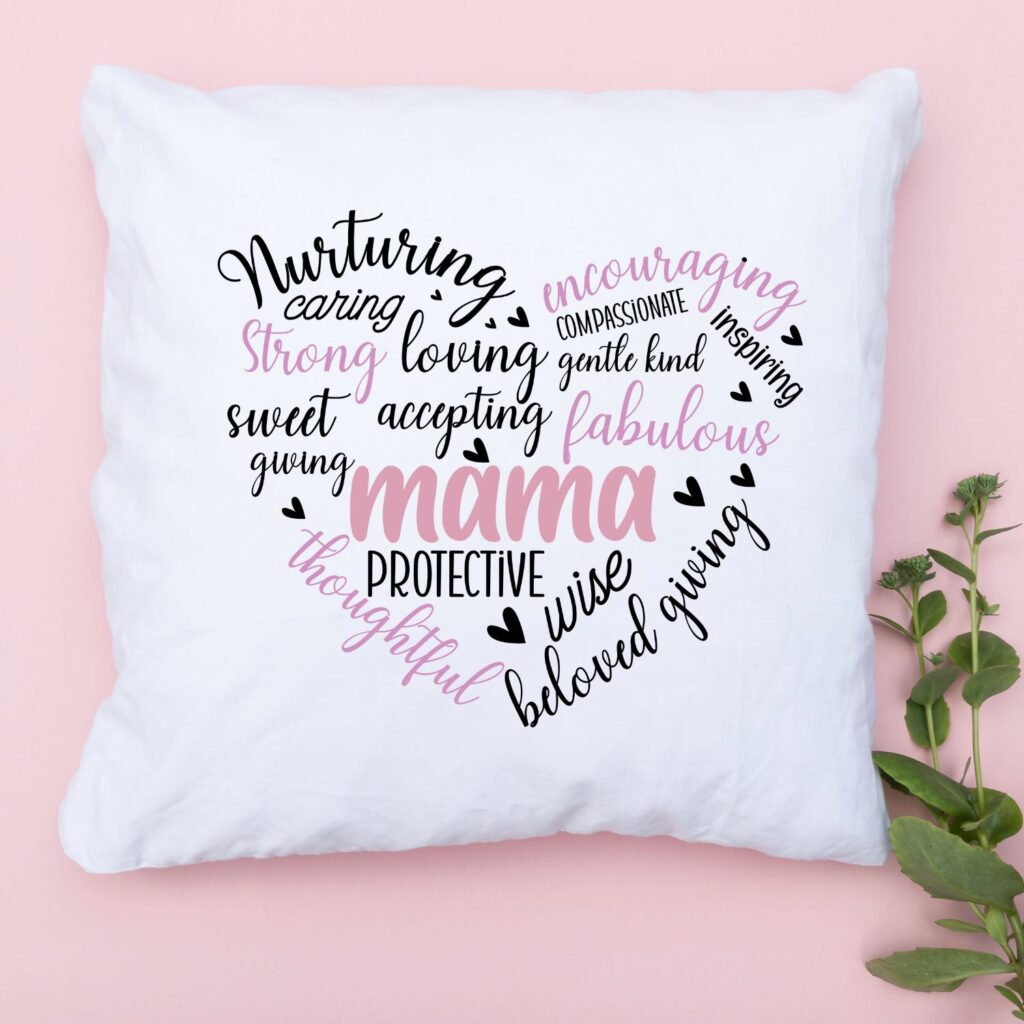 Funny Mom Life Tote Bag
Make your mom's day a little brighter with a funny mom life tote bag created with your Cricut.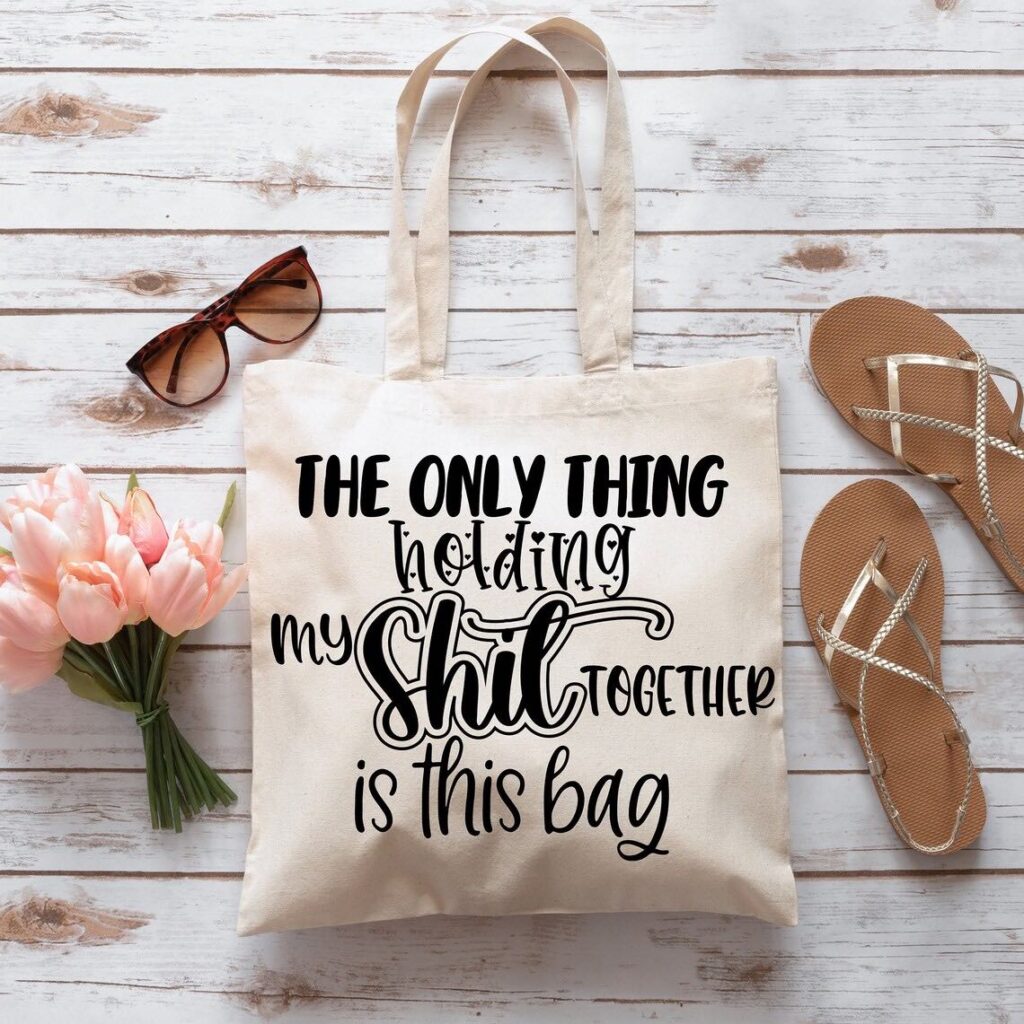 This practical and stylish gift will bring a smile to her face every time she uses it, whether it's for grocery shopping, running errands, or carrying around her essentials.
DIY Mother's Day Planter
This Mother's Day, show your mom your creativity and thoughtfulness with a multi-functional planter made using your Cricut.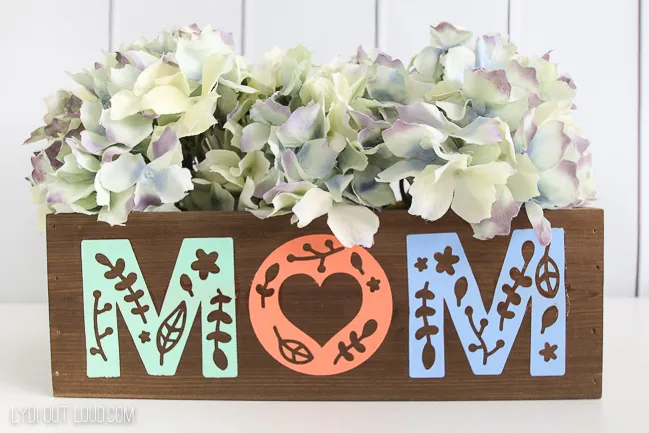 Use it to display her favorite flowers, store her crafting supplies or hold her treasured trinkets. It's a heartfelt and unique gift that she'll cherish for years to come!
Mother's day Puzzles tiles
Surprise your mom with a unique and personalized Mother's Day gift by creating a puzzle tiles frame using your Cricut maker. Not only is it a hot-selling item, but it also doubles as a beautiful home decor piece that she'll love to display.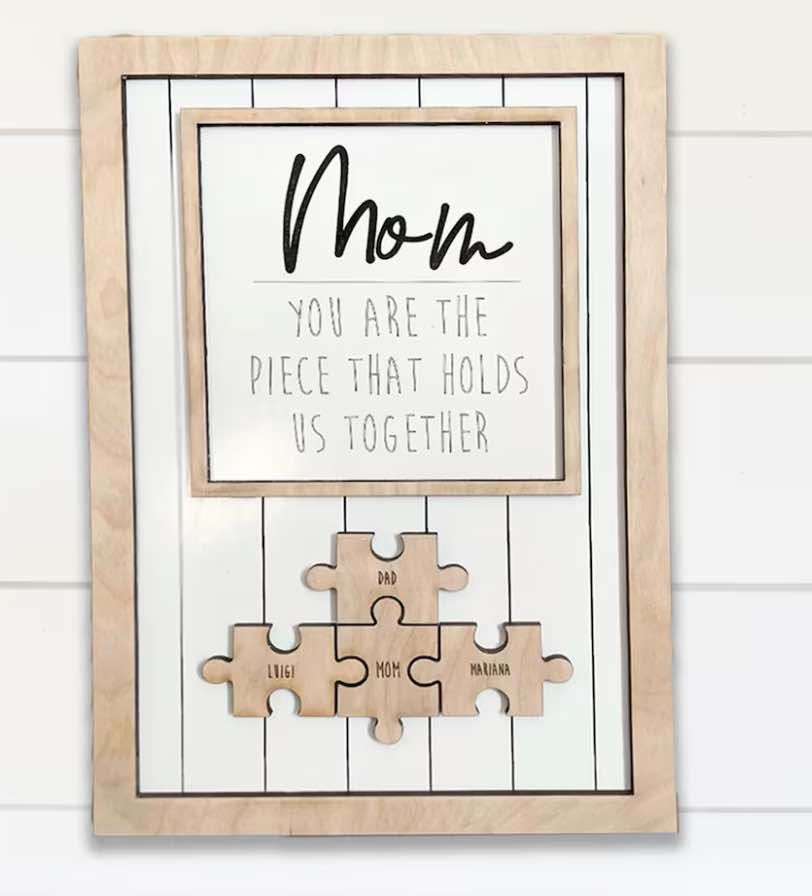 Keychain Coin Purse 
These no sew coin purses are absolutely adorable to make with faux leather. Just use any pattern or glitter faux leather and you'll have this gorgeous gift ready in minutes.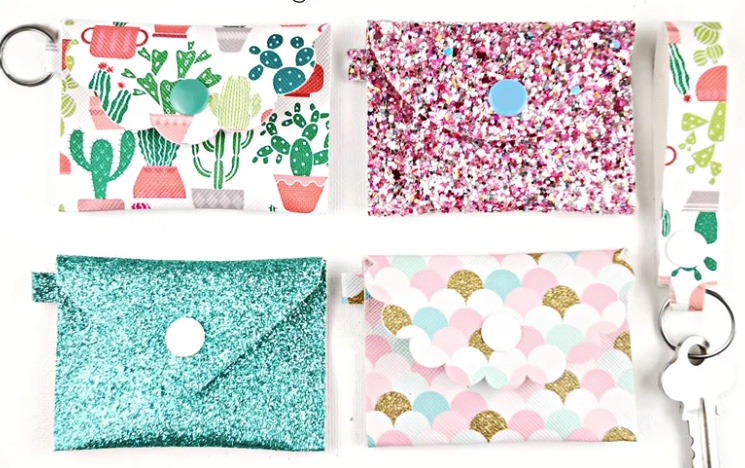 Where to sell Mother's day Cricut crafts?
There are many options available to you, and it all depends on what works best for you.
Etsy
Etsy is a good option for selling Mother's day crafts because it is an online marketplace specifically geared towards handmade items.
You can create a shop on Etsy and start selling your Mother's day crafts. Etsy charges some fees for selling on its platform but has a large audience you can take advantage of.
Flea markets
 Another option for selling Mother's day crafts is at local flea markets. It is a suitable option if you have a lot of Mother's day crafts to sell, as you can set up your own booth and sell directly to customers.
Craft fairs/Pop up markets
If you are looking for a larger venue to sell Mother's day crafts, craft fairs might be the perfect option for you. You can connect with other crafters and find new customers for your Mother's day crafts.
Facebook marketplace and local groups
Mother's day crafts are also popular on the Facebook marketplace. I have seen a lot of people selling Mother's day crafts in my area. If you want to sell Mother's day crafts locally, you can list your items and include your location in the listing.
Word of mouth
 Don't forget the power of word of mouth. Mother's day is a great time to spread the word about your Mother's day crafts business by telling friends and family about your products.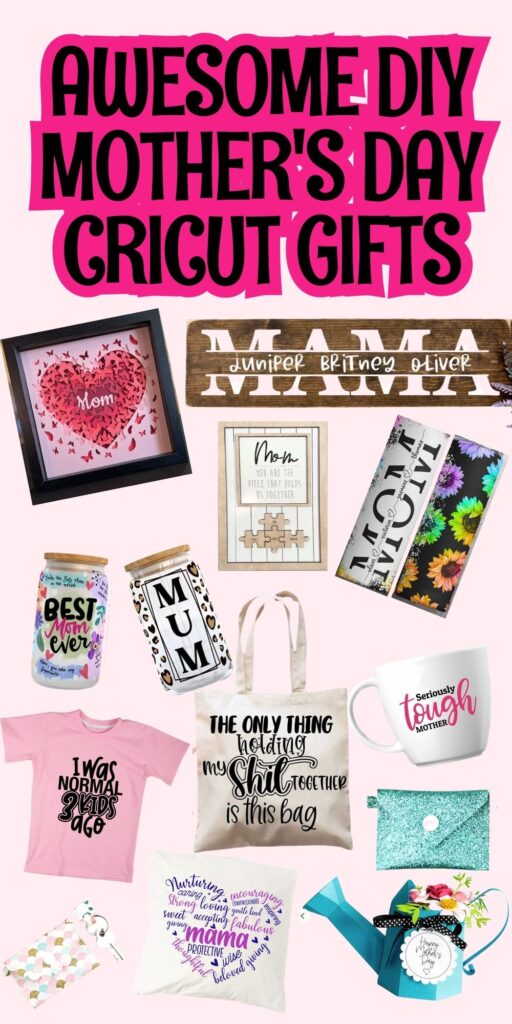 Final thoughts on Mother's day Cricut crafts
As someone who has personally made Cricut crafts for my own mom on Mother's Day, I can attest to the joy and appreciation it brings. It's not just about the gift itself, but the effort and love put into creating it that makes it so special.
And as a mom myself, I can say that receiving a handmade gift from my own children is truly heartwarming and a memory that I will always cherish.
So, whether you're a seasoned crafter or just starting out, don't be afraid to get creative and put your own personal touch on your Mother's Day gift. Your mom will undoubtedly appreciate the effort and thoughtfulness behind it, and it's a wonderful way to show her just how much she means to you!
Related posts