Get ready to DIY beautiful Easter centerpieces using Easter-themed flowers and decorations. Whether you're hosting a family gathering or want to add a touch of spring to your home, these DIY Easter floral decor ideas will add color and charm to your space.
With spring in the air, now is the perfect time to create festive and colorful floral decorations for your Easter celebration.
From pastel-colored daisies to bright tulips and daffodils, there are many beautiful flowers to choose from.
Add in some Easter-themed decorations like decorative eggs, bunnies, and colorful ribbons, and you'll have unique centerpieces and tablescapes with an extra layer of festivity to impress your guests.
So let your creativity bloom as you gather your crafting supplies and bring the magic of spring to your home with these stunning DIY Easter decor ideas.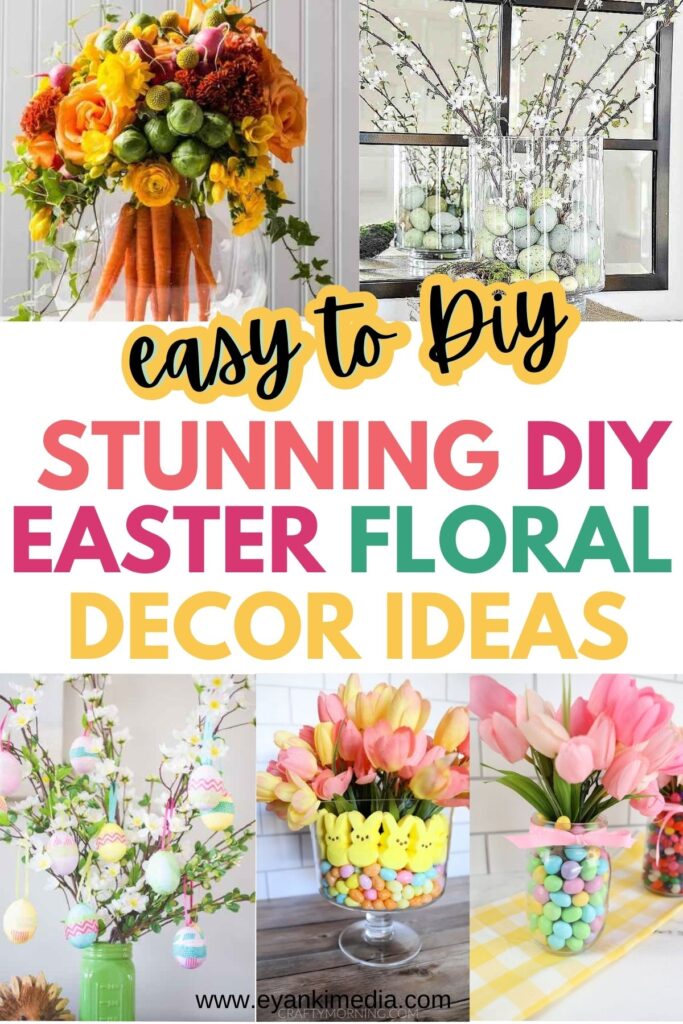 More Easter and Spring DIY ideas:
DIY Easter Crafts to gift or sell
DIY Easter Floral Decor Ideas
Trifle Bowl Easter Centerpiece
Here is one of the easiest Easter centerpiece idea. Grab your trifle bowl and dump in some marshmallow peeps and jellies around a small bowl in the middle.
Pair them with fresh or fake tulips and to complete the decoration.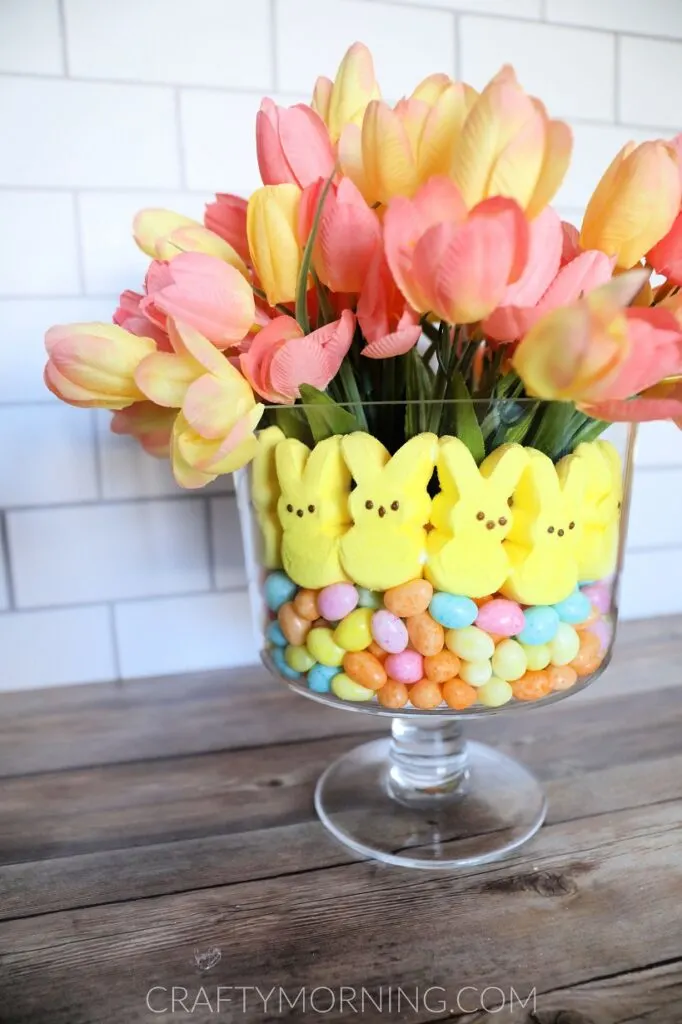 Mason Jar Easter Centerpieces
Don't have a trifle bowl lying around? Here is another super easy idea with an empty mason jar or glass jars from your pantry.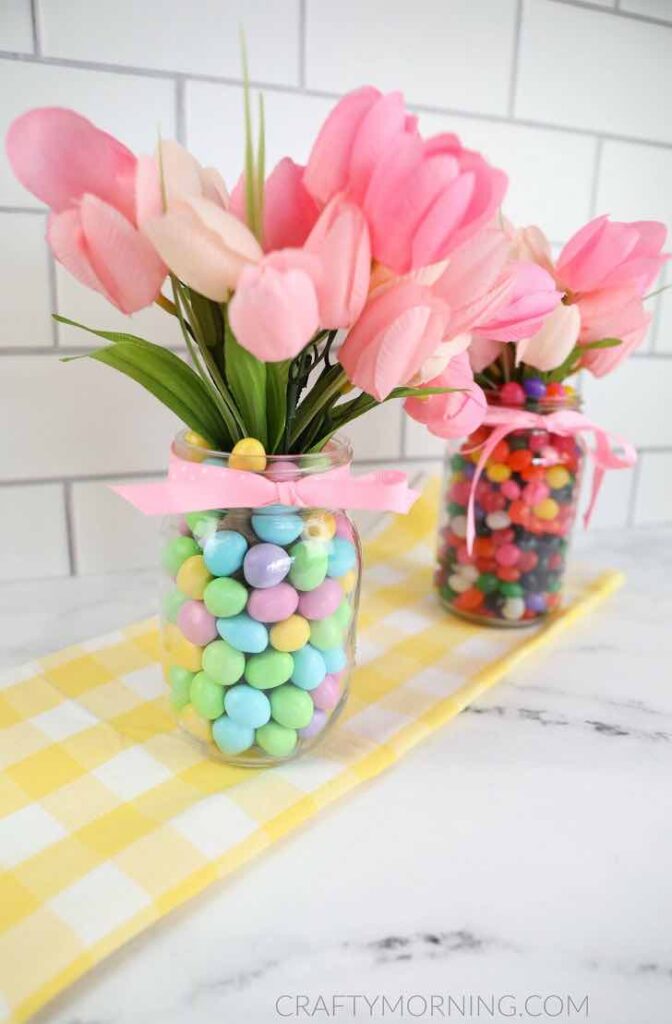 Easter Garden
This budget-friendly centerpiece is stunning and sustainable.
Upcycling old tin cans into daffodil planters and using white clothes pegs as fences around them creates a beautiful effect when assembled on grass.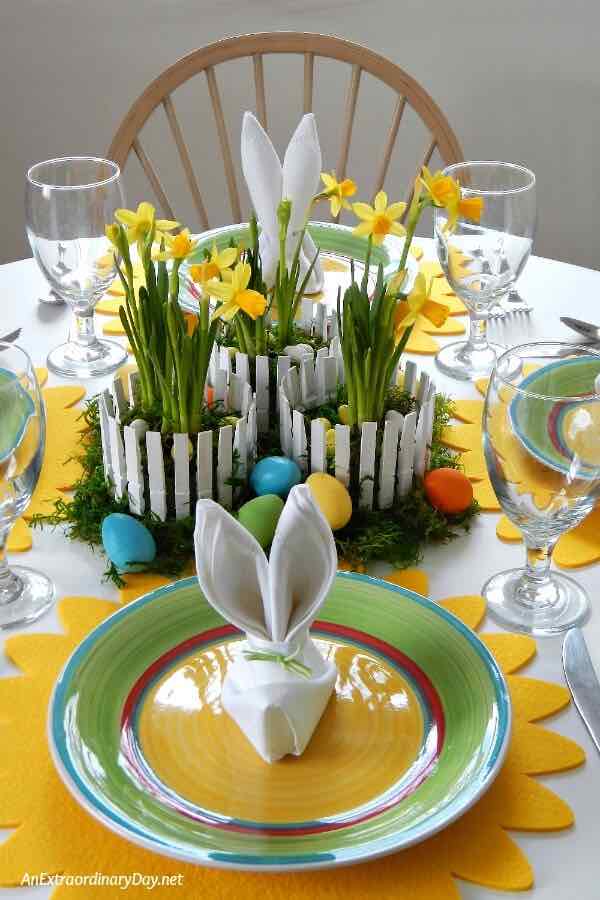 Easter Flowers and Eggs
This Easter Egg tree is so festive and you'll have fun making one with your kids!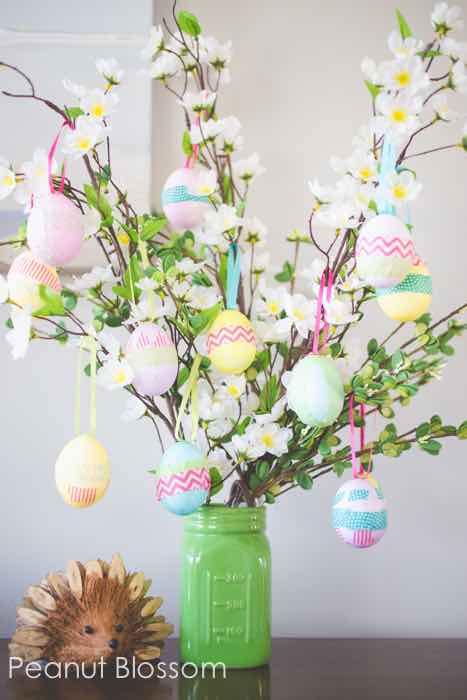 Easy DIY Easter Arrangement
This elegant Easter centerpiece features a beautifully arranged display of faux eggs and stems of pretty faux spring flowers in a cylinder vase. The arrangement is simple yet sophisticated, making it an excellent choice for a formal Easter gathering.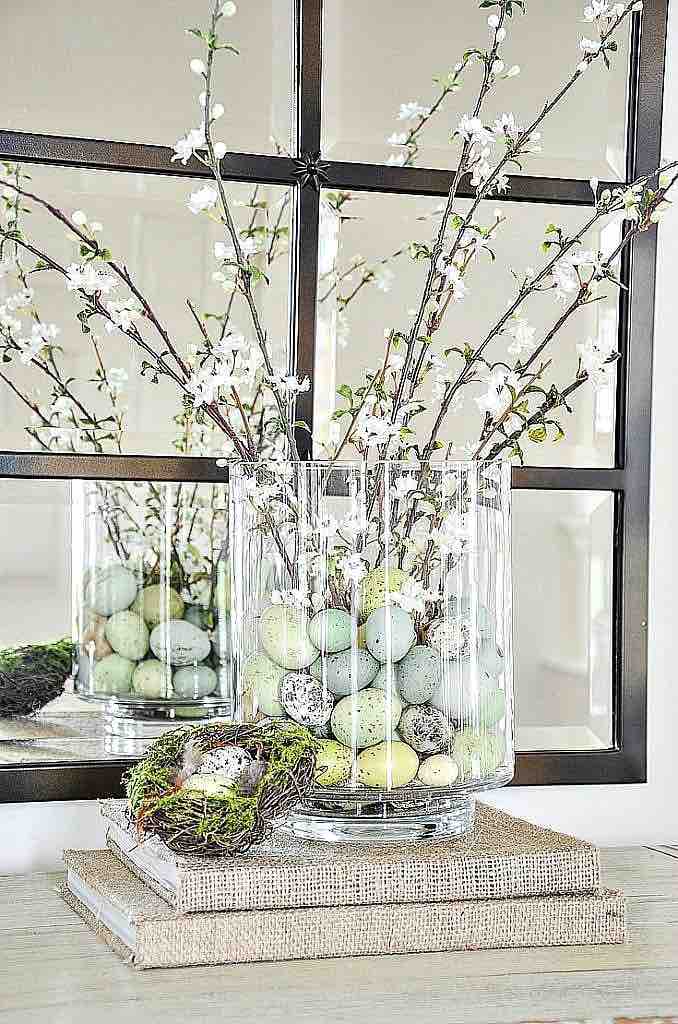 Easter Peeps Floral Vase
This DIY Easter Peeps Flower Centerpiece is not only cute but also easy to make.
All you need are some Peeps, M&M's, and flowers to create a festive and colorful decoration for your Easter celebration.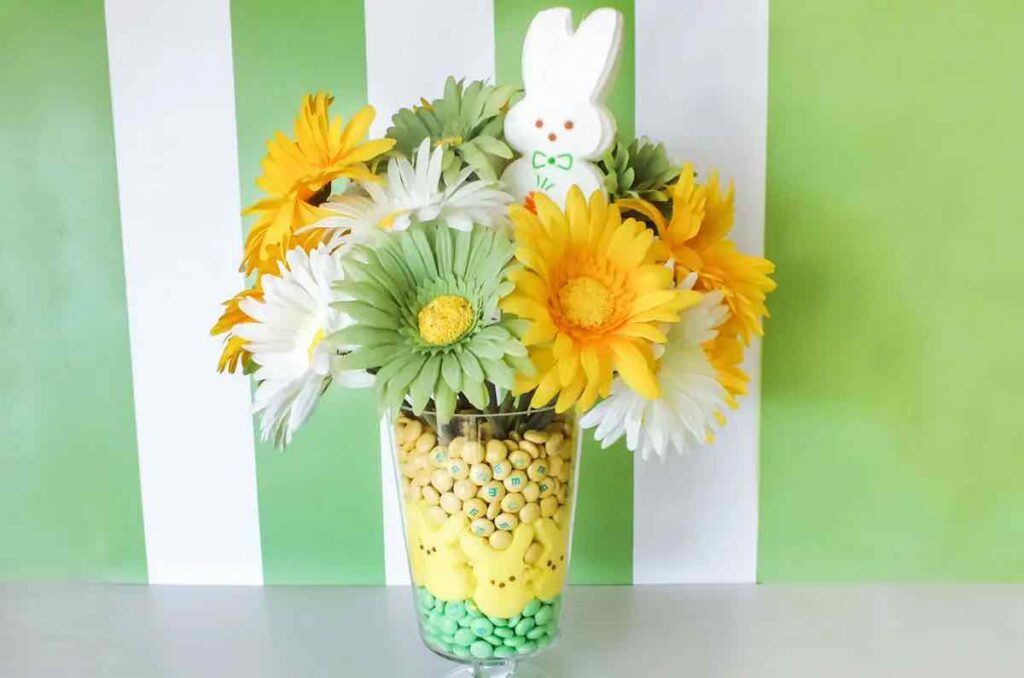 Easter Bunny Jar
Transform an old jar into an adorable Easter bunny vase using chalk paint and acrylic paint.
This DIY project is not only a fun Easter decoration but also a great activity for kids.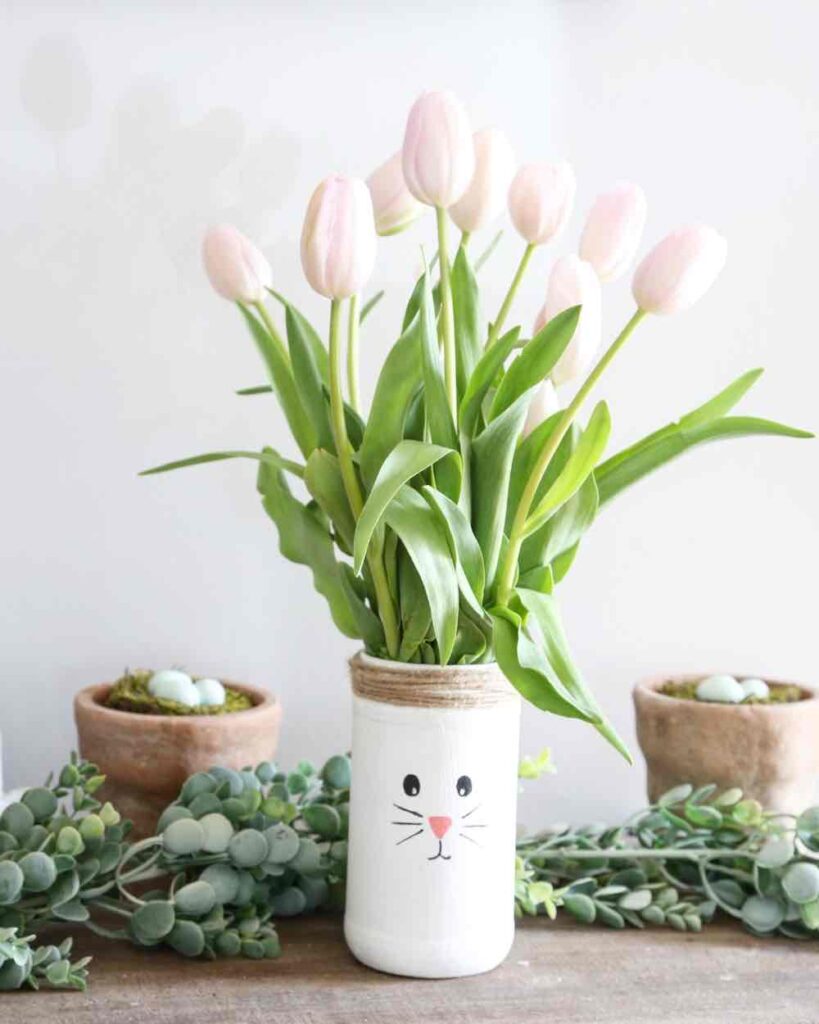 Spring Themed Easter Tray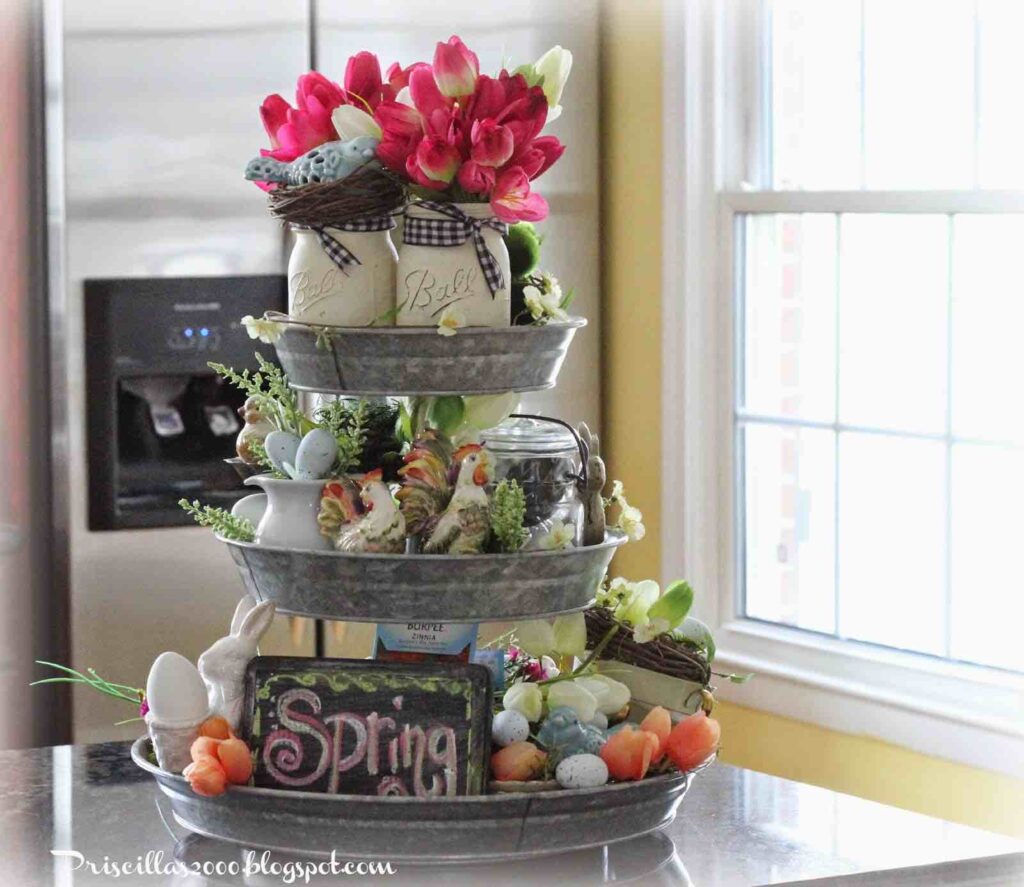 Carrot Bouquet
For an ultimate Easter display, take a look at this stunning floral arrangement that combines beautiful spring flowers with a bunch of carrots to create a festive vibe.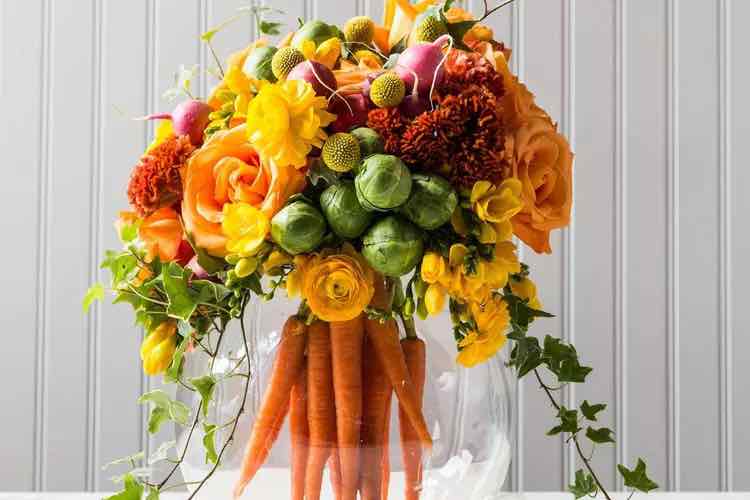 The combination of fresh blooms and vibrant orange carrots creates a unique and eye-catching centerpiece that is perfect for your Easter celebration.
Elegant Table Setting and Floral arrangement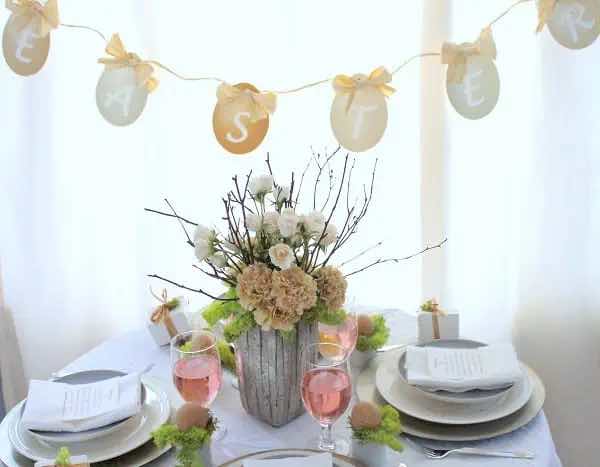 Purple and Yellow Tablescape arrangement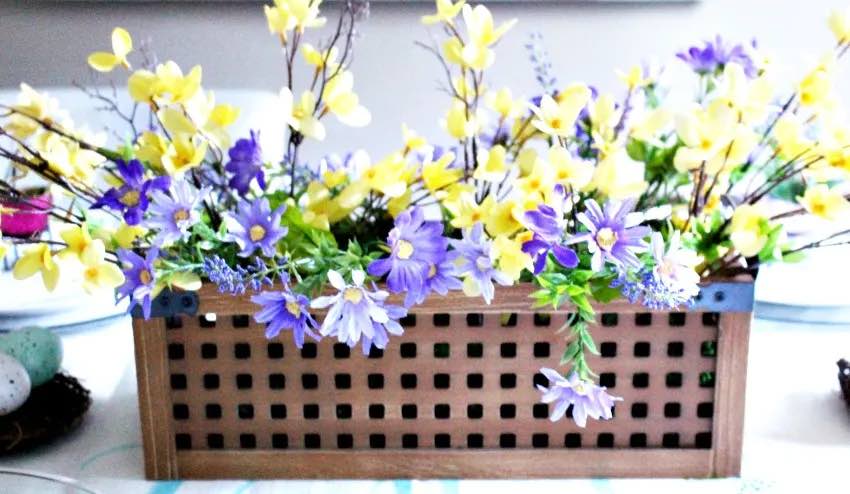 Conclusion
Creating a DIY Easter floral centerpiece for your table is a wonderful way to celebrate the arrival of spring and add some festive cheer to your home.
With a variety of flowers and decorations to choose from, you can create a unique and personalized centerpiece that perfectly suits your style and taste.