Not sure what to do with the seashells you have collected? Here are some enjoyable and creative DIY seashell crafts and ideas to help use those seashells.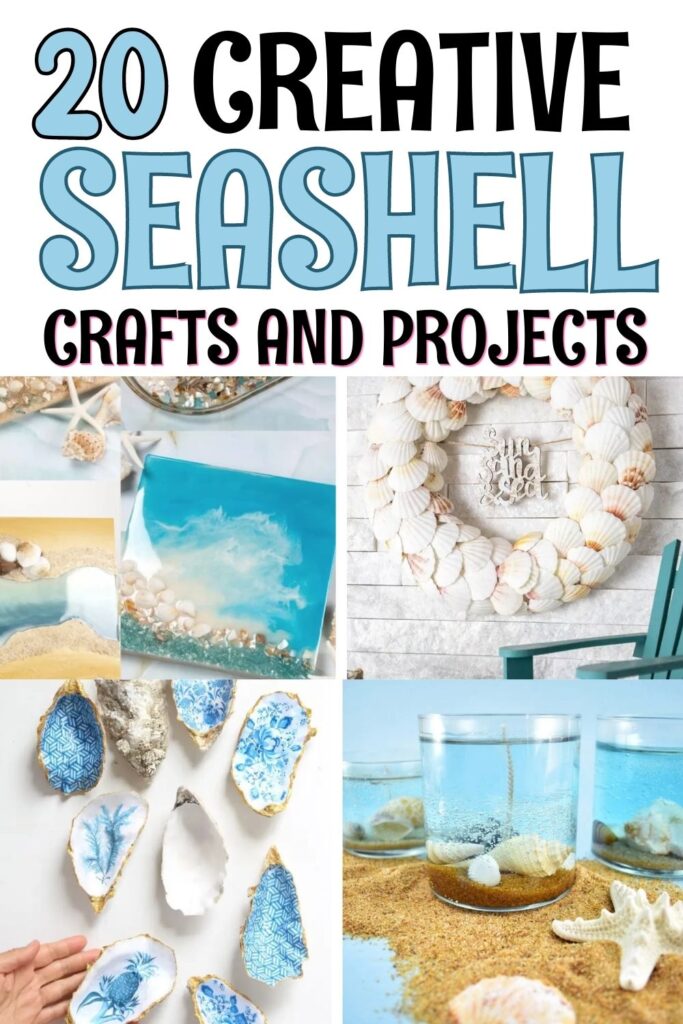 We all love collecting sea shells, don't we? They hold a special charm and beauty that reminds us of the beach.
But sometimes, we're unsure of what to do with them. Luckily, there are plenty of easy and enjoyable DIY projects that let you showcase and appreciate your seashell collection.
From decorative displays to unique sea shell crafts, you can bring the coastal vibes into your home while cherishing the memories of your beach trips. The best part is that these projects are not only fun to make but also inexpensive.
Let's explore some fun and creative sea shell projects and crafts to make the most of those beautiful treasures!
Amazing DIY Seashell Crafts
Seashell art
Arrange different-sized shells on a canvas or a wooden board to create a stunning piece of wall art. You can glue the shells directly onto the surface or use a strong adhesive.
Here is another creative way to put sea shells to use.
Resin crafts are so popular and they look so amazing. You can buy different shapes of resin tray molds with choice of resin to make this beautiful resin and beach sea shell craft.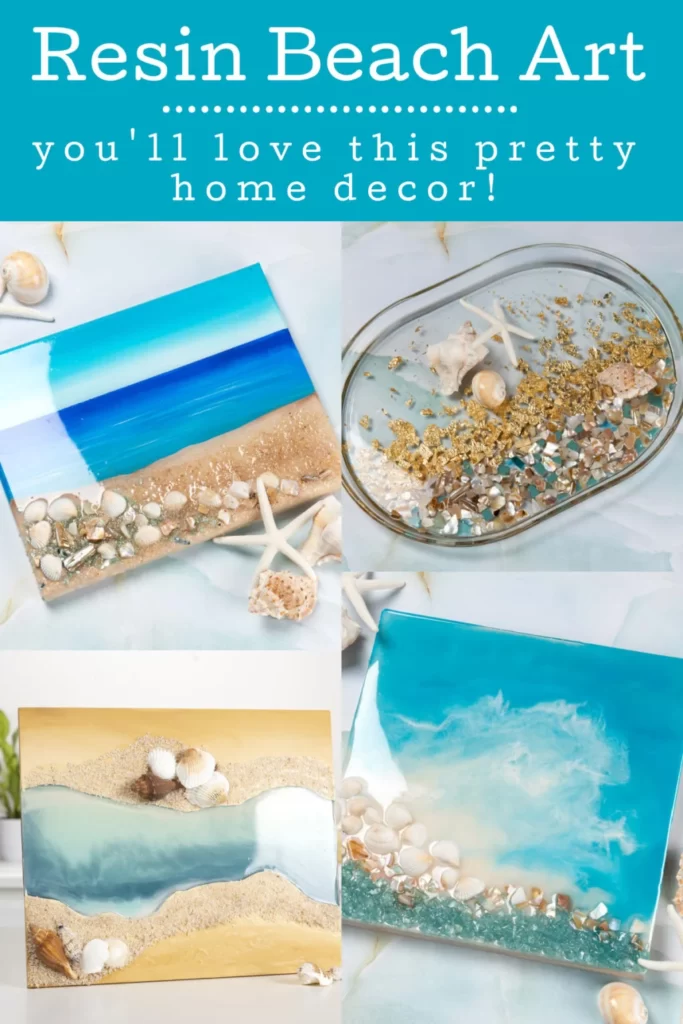 Mason jar seashell
Transform simple glass jars or mason jars by gluing shells onto their surface. This will create a beautiful and unique ambiance when the candles are lit.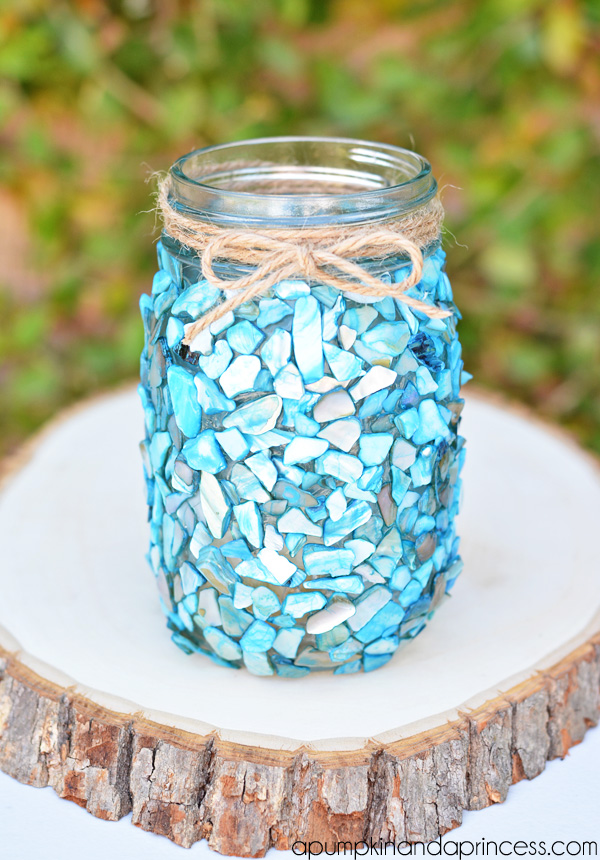 Seashell wreath
Create a stunning summer wreath by hot-gluing an assortment of shells onto a foam or straw wreath base.
Add some additional accents like ribbons or faux flowers to make it even more eye-catching
Seashell wreath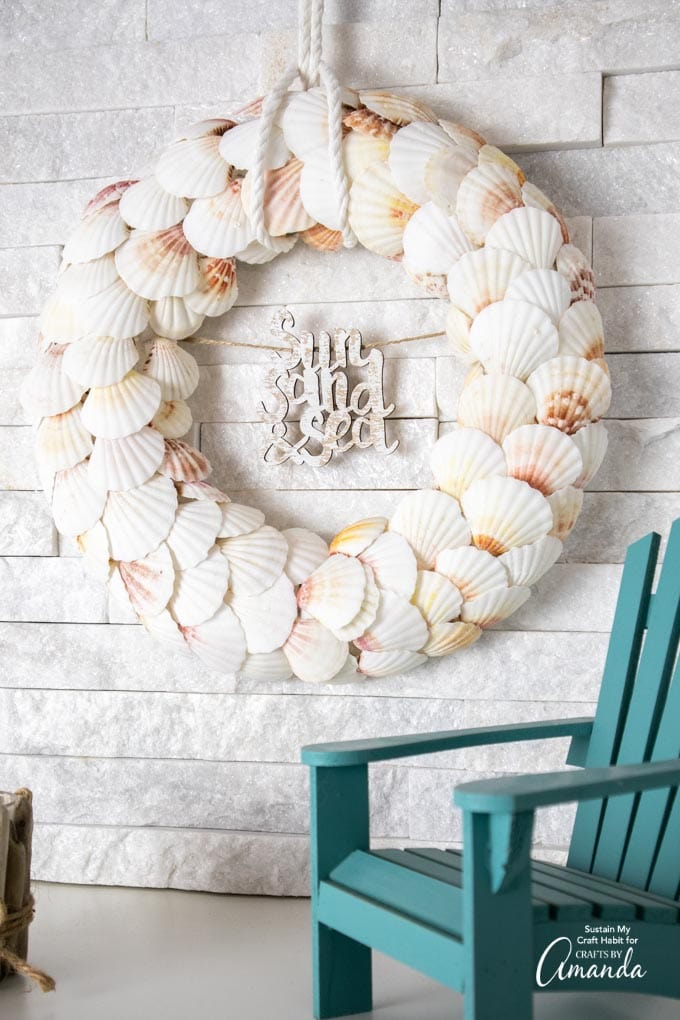 Seashell Frame
Display your favorite photos with style by glueing shells into photo frames.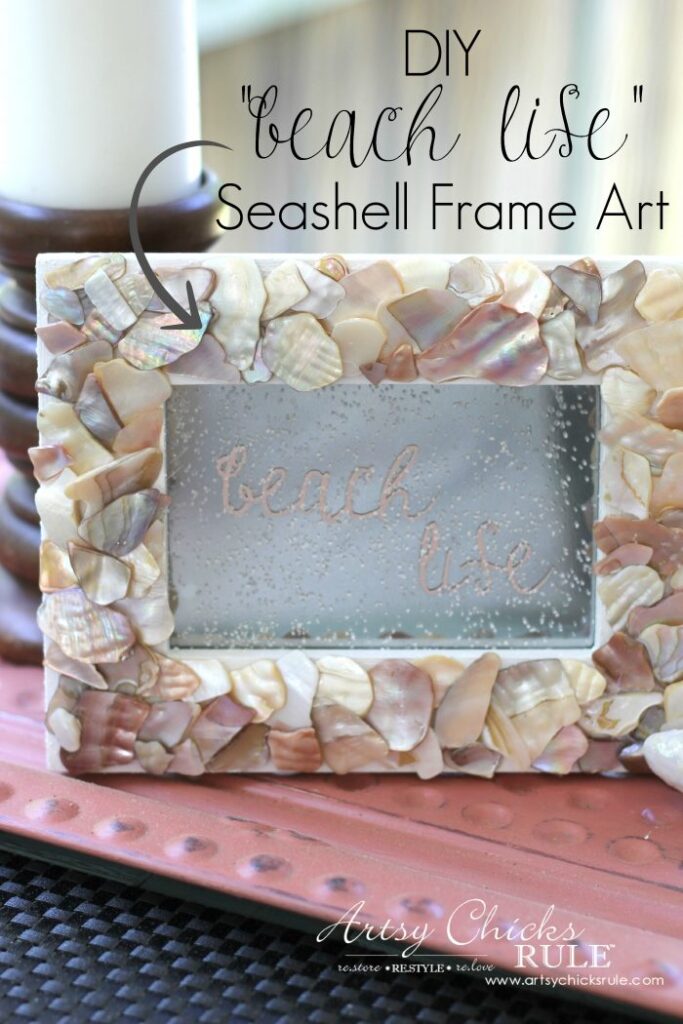 Seashell cones
Got a collection of sea shells? Grab a cone and glue the mix of sea shells to make this sea shell cone which can use use as beach themed Christmas tree.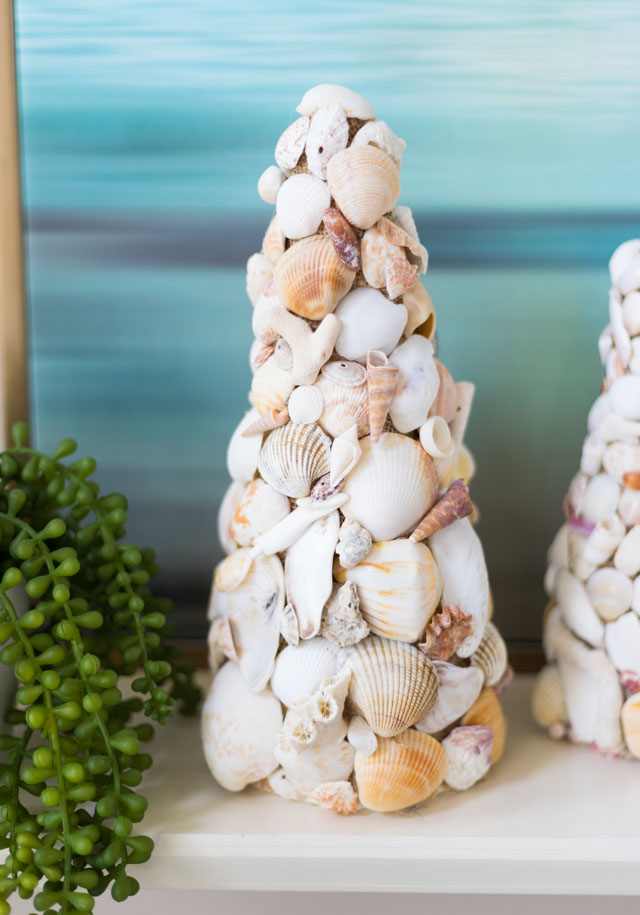 Starfish Wall Art
Create a one-of-a-kind starfish wall art piece that captures the beachy look using pallets and seashells.
This DIY project is not only easy to make but also incredibly budget-friendly.
By repurposing pallets and incorporating seashells, you can achieve a charming coastal aesthetic without breaking the bank.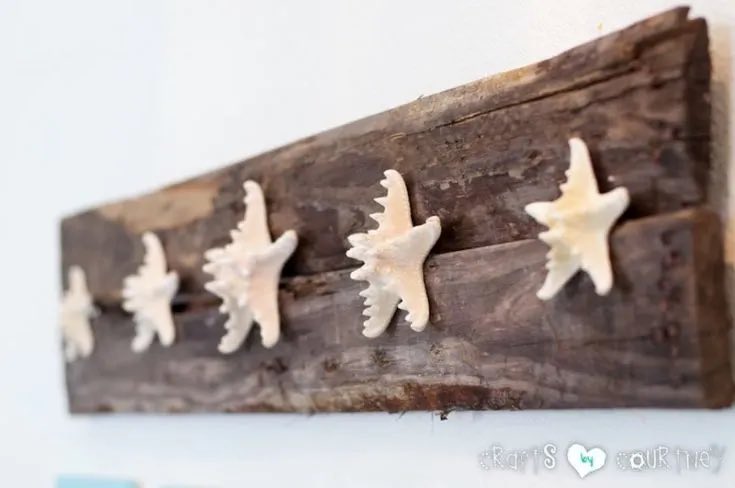 Shadow box
Learn the art of turning a shadow box into a gorgeous home decor item using shells and beads. This easy makeover creates a captivating display that highlights the coastal beauty.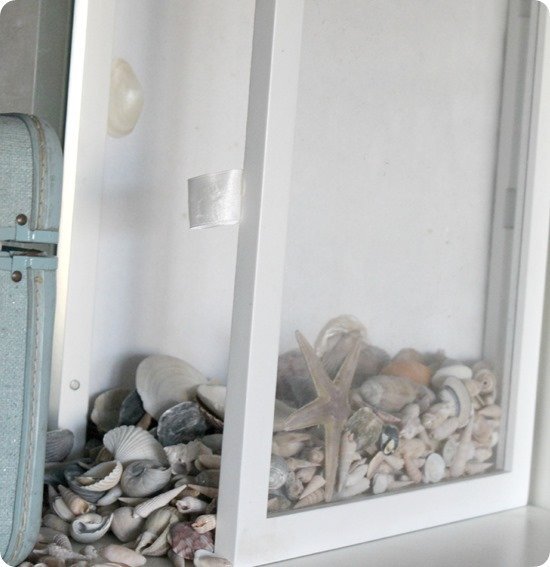 Sea Shell Heart Shadow Box
Create a beautiful sea shell heart shadow box to infuse your space with coastal charm. This DIY project combines the elegance of a heart shape made with rope and the natural beauty of seashells, resulting in a stunning piece of decor.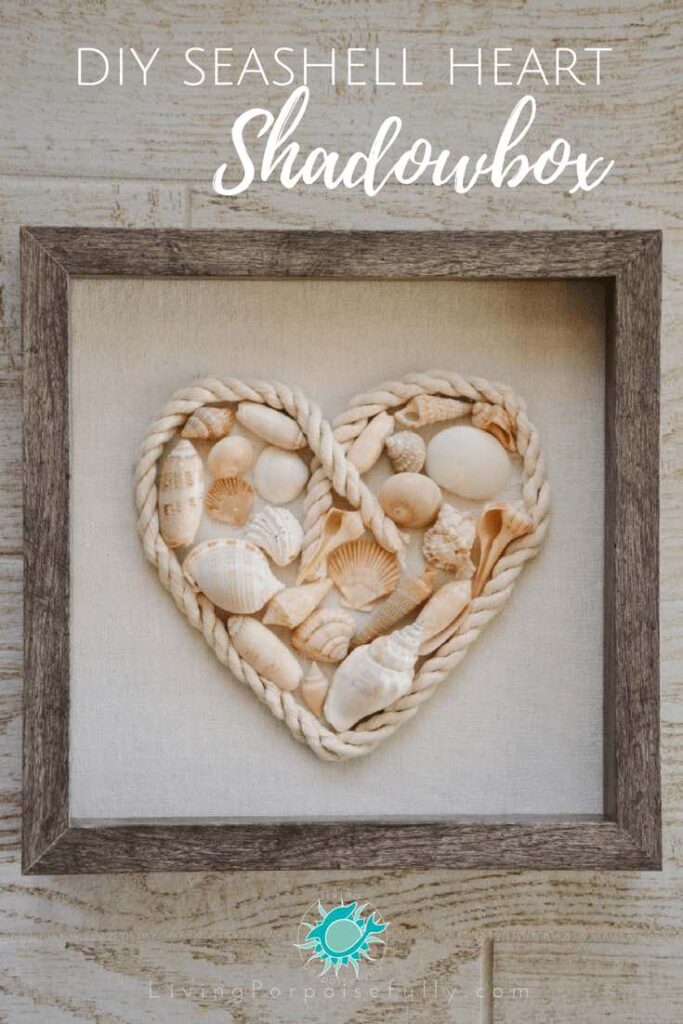 Trinket dish
Turn ordinary seashells into stunning designer decor that will impress anyone.
Here is a simple tutorial using Mod Podge and paint to create beautiful Anthropologie-style shell trinket dishes.
Anyone can follow along and make their own stylish creations.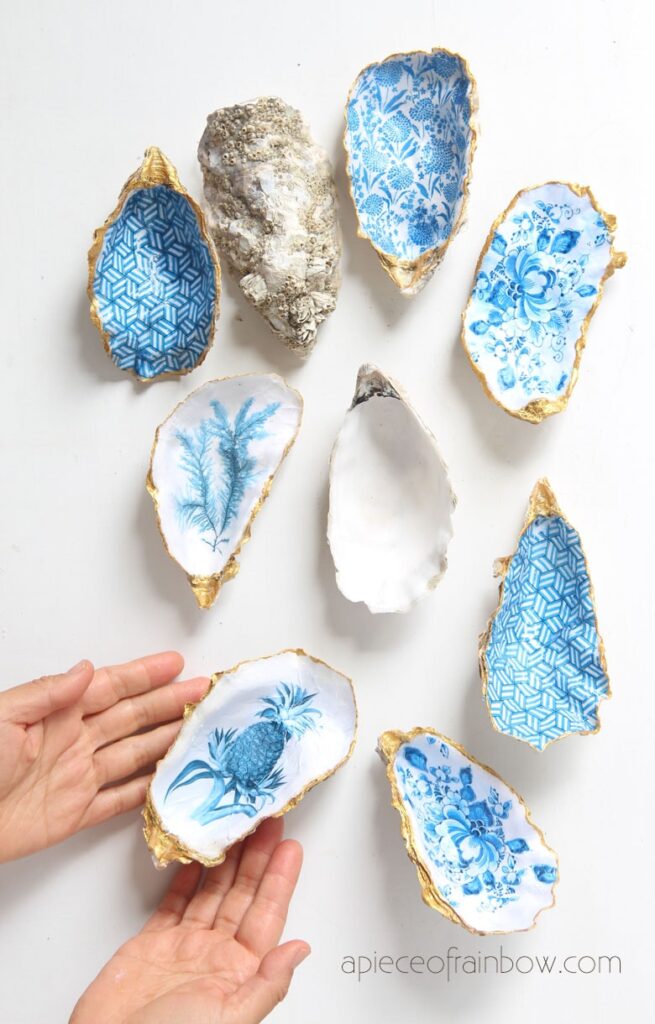 Seashell wind chime
By combining sea glass and seashells, you can create a unique and enchanting wind chime that captures the essence of the sea.
The soft tinkling sound of the sea glass pieces and the delicate clinking of the seashells create a calming atmosphere.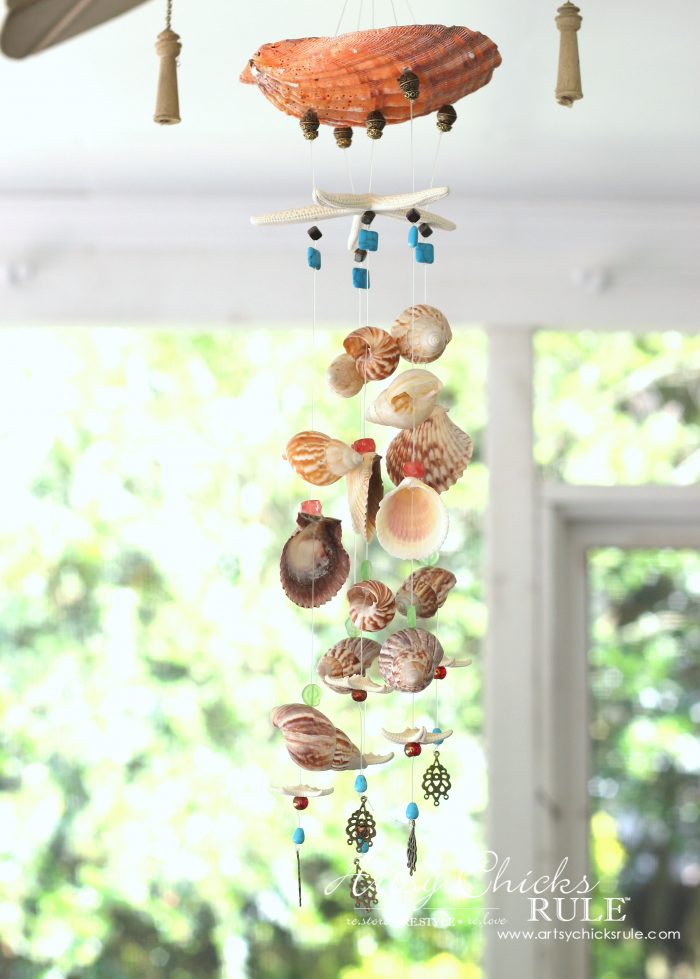 Seashell Necklace
Create beautiful necklaces, bracelets, or earrings by drilling small holes in the shells and stringing them together with beads or chains.
You can also add a touch of paint or glitter to enhance their appearance.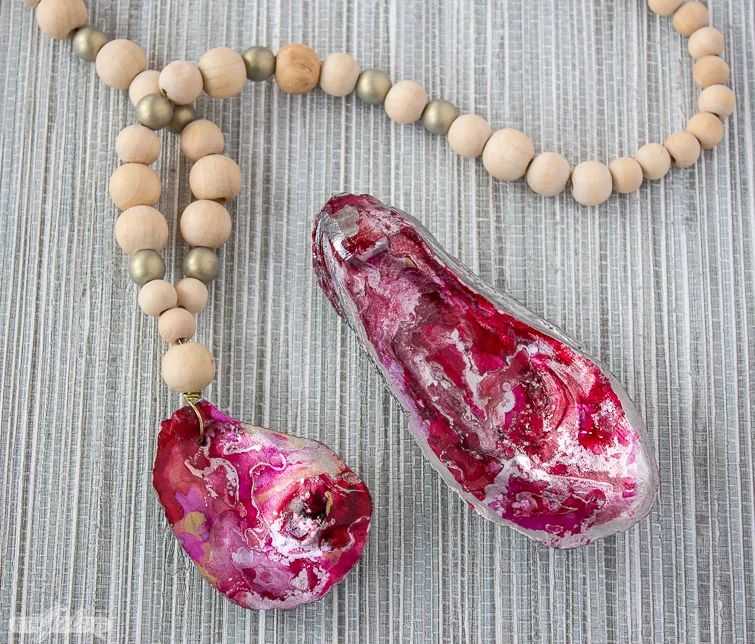 Seashell Keychain
Create a personalized seashell keychain by painting it with vibrant colors and adding beads or charms for a coastal touch.
Attach it to your keys, bag, or zipper pulls, and enjoy carrying a piece of the beach wherever you go!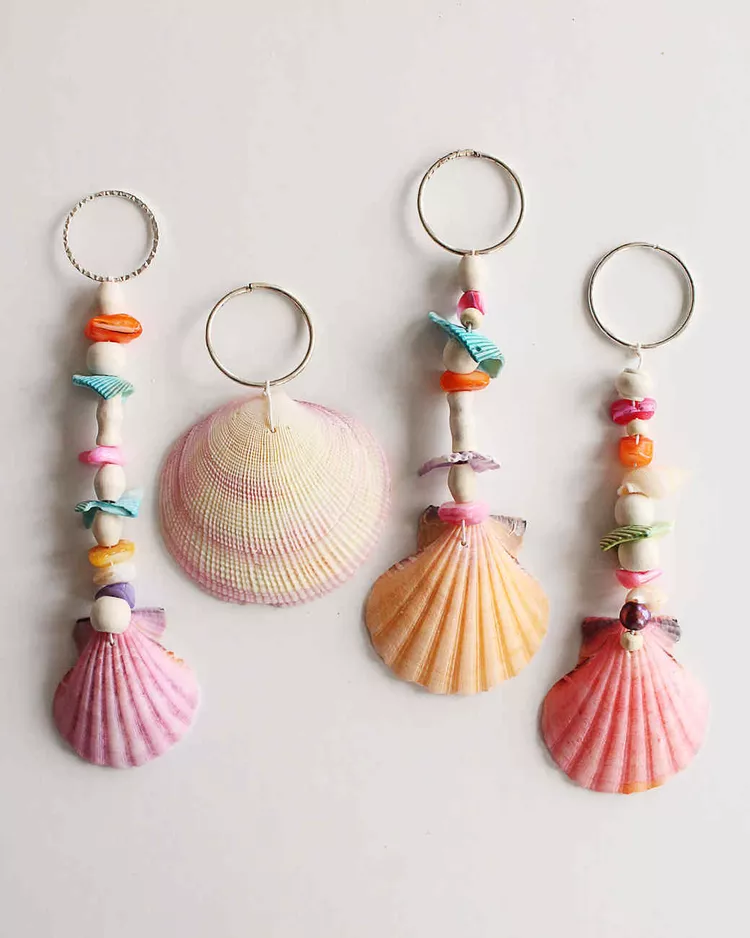 Seashell bathroom decor
Bathroom decor can be easily enhanced with a coastal touch using seashells. Incorporate seashells into your bathroom by placing them in glass jars, or creating a seashell-themed wall art.
These simple additions will infuse your bathroom with a beachy vibe and create a soothing atmosphere for relaxation.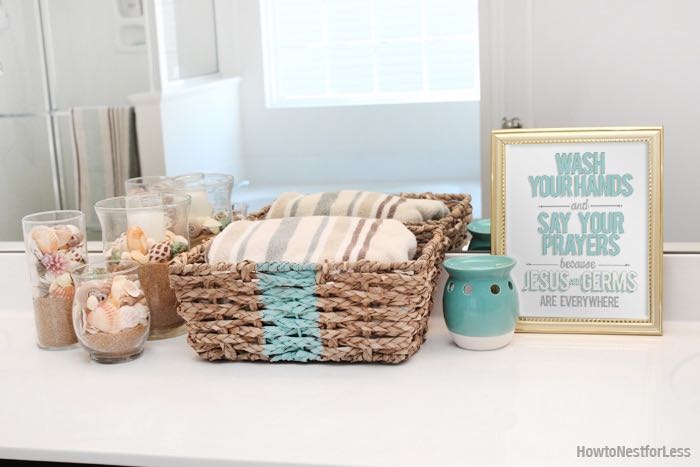 Beach tray
Create a charming beach-themed tray to add a coastal touch to your home decor.
Start with a plain wooden or metal tray and gather seashells, sand, and other beach-themed elements.
Arrange the seashells and sprinkle the sand onto the tray, creating a mini beach scene.
This beach tray will make a stylish centerpiece or a functional accent piece for serving drinks or displaying coastal-themed decor in your home.
Seashell light
Transform your space into a coastal paradise with a seashell light. Gather a string of fairy lights or LED lights and a collection of seashells in various sizes and shapes.
Carefully attach the seashells to the lights using hot glue or wire, ensuring they are securely fastened.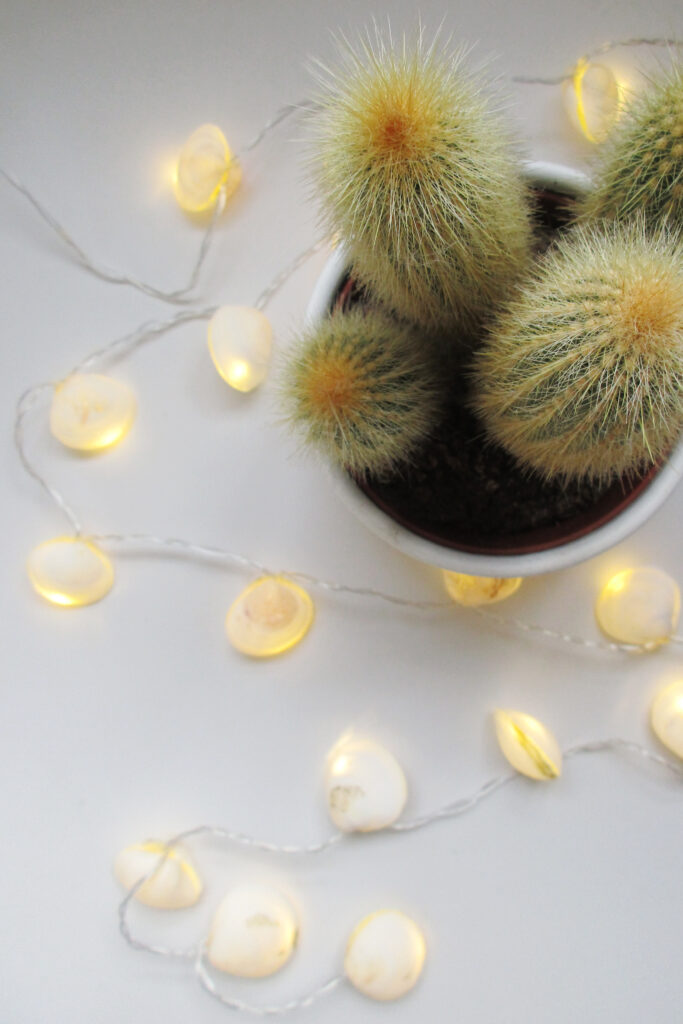 Seashell candles
Repurpose larger shells as candle holders by placing a small, pre-made candle or melting wax into the shell's cavity. Light the wick, and enjoy the warm glow and coastal ambiance.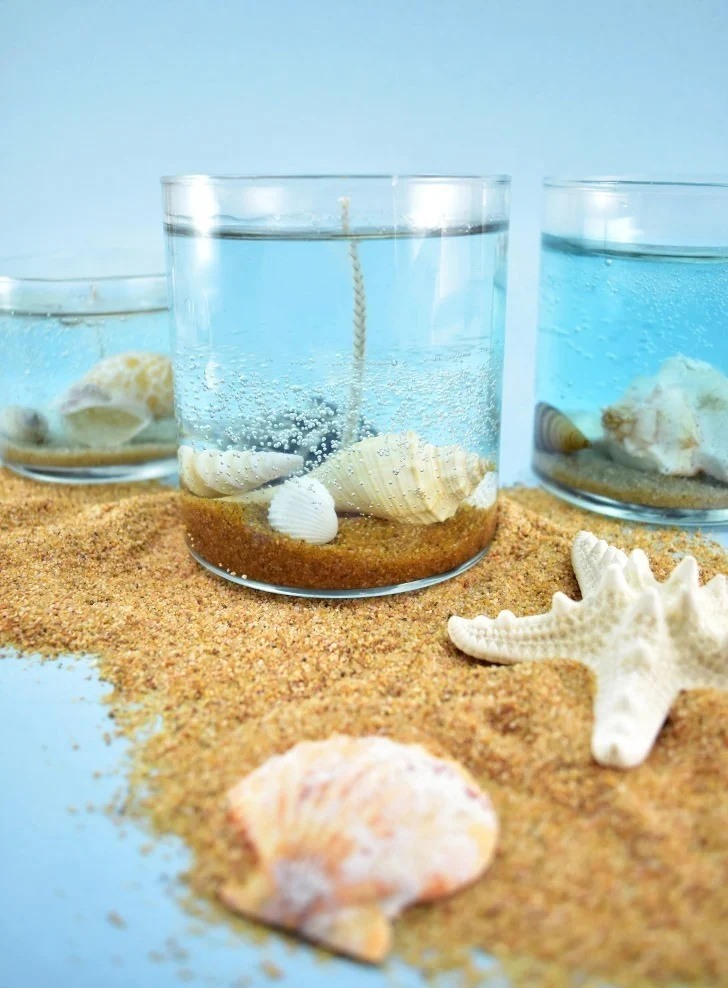 Dyed Seashell
Create vibrant and eye-catching dyed seashells to add a pop of color to your decor or crafts.
This simple DIY project allows you to personalize seashells with your favorite hues and create unique pieces that reflect your style.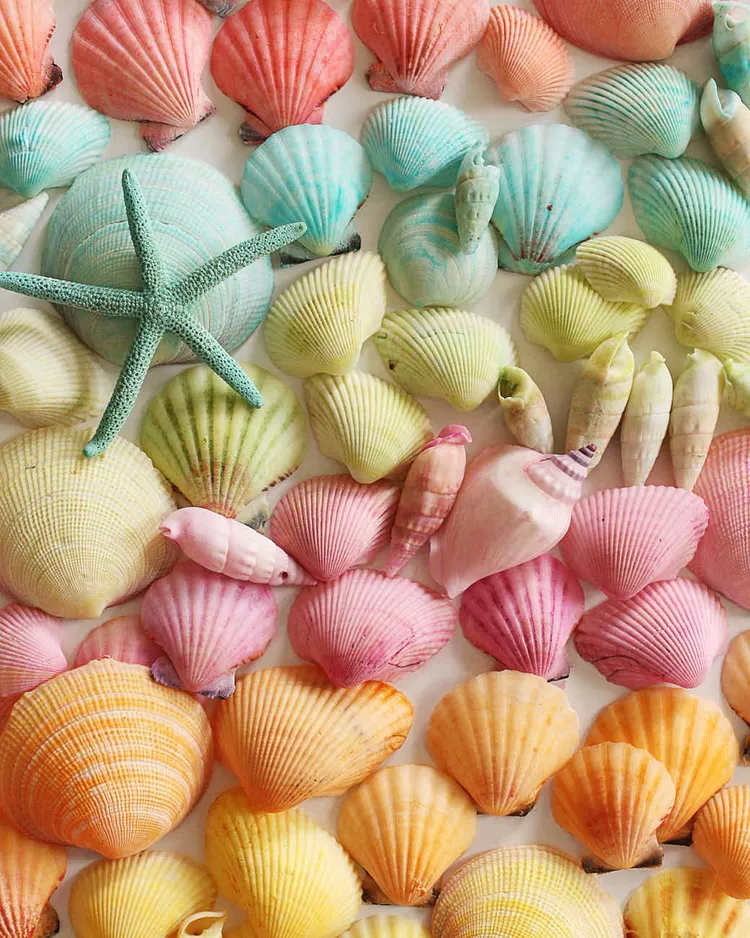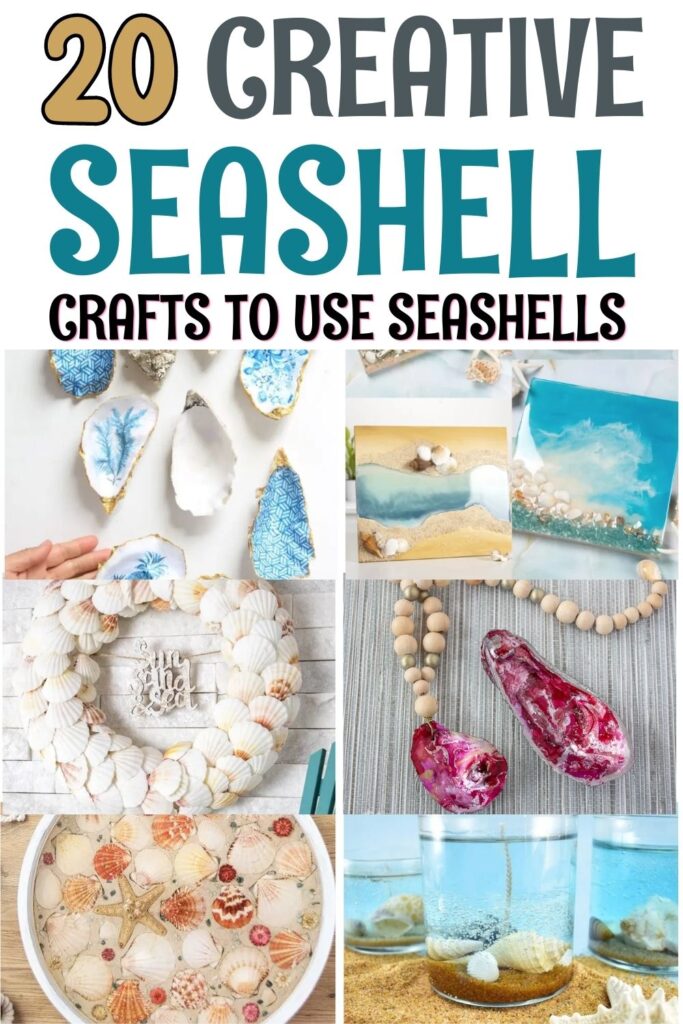 Sea Shell Craft ideas
In conclusion, seashell crafts offer a simple and enjoyable way to add a coastal vibe to your surroundings.
With just a few seashells, you can create beautiful and budget-friendly DIY projects that reflect your personal style. From seashell keychains and wind chimes to shadow boxes and dyed seashells, the possibilities are endless.
These crafts not only infuse your space with natural beauty but also evoke pleasant memories of the beach. So, gather your seashell collection and let your creativity soar as you embark on these simple and rewarding craft projects. Enjoy the process and the unique charm that seashell crafts bring to your home decor.
More Summer Crafts