I am affirmations List For Success And Self-worth (I am Statements about yourself)
How much do you crave for success? Do you want a more fun and fulfilling life?
I'm sure you've often fallen into the trap of doubting yourself. How did it end?
A failed easy task and maybe quitting along the way. And now, everything feels frustrating, boring, and tedious.
We are living in sad times where we've been made to believe success is determined by aptitude.
But is it true? Absolutely not!
We often doubt our capabilities. Limit ourselves from doing something we always wanted to. These result in negativity, low confidence, and depression until we find a way to break these made self-made opinions.
How do we break those self-limitations and eliminate our doubts for a positive mindset?
One of the ways to break those limitations and overcome our doubts is "Affirmations." Affirmations are self-help instruments to help tune our disbelieves into a positive outlook.
I am affirmations are like statements, stories, realities, and things we deeply value about ourselves. Like statements, this help formulate and affirm the believes we have instilled in ourselves.
Remember statements make or break!
But these ​are incredibly crazy as they reprogram our brain every single day.
Do affirmations really work?
Yes, these powerful affirmations work!
Through the ages, therapists, counselors, coaches have encouraged people, especially their clients, to read self-improvement books that contain plenty of ​ "I am affirmations. "
Why? because these positive I am affirmations ​ help in issues of low self-esteem, limiting beliefs, negative thinking, negative self-talk, and lack of motivation.
An affirmation can work because it has the ability to program your mind into believing the stated concept. – Ronald Alexander Ph.D.
However, most psychologists argue that affirmations work differently from one person to another. They are certainly not magic pills or mantras to reduce your pain overnight.
How positive I am affirmations work?
Just like praising and admiring young children for little tasks increase the level of self-confidence and happiness; any positive affirmation (like a positive statement) increases our feeling of self-esteem.
These are powerful yet simple positive words that help us to prepare for situations that we feel are stressful or difficult for us. These help us relieve anxiety, increase our inner strength and thus help us by bringing a positive change in ourselves.
This positive thought and belief improve our chances of completing our goals with positive results.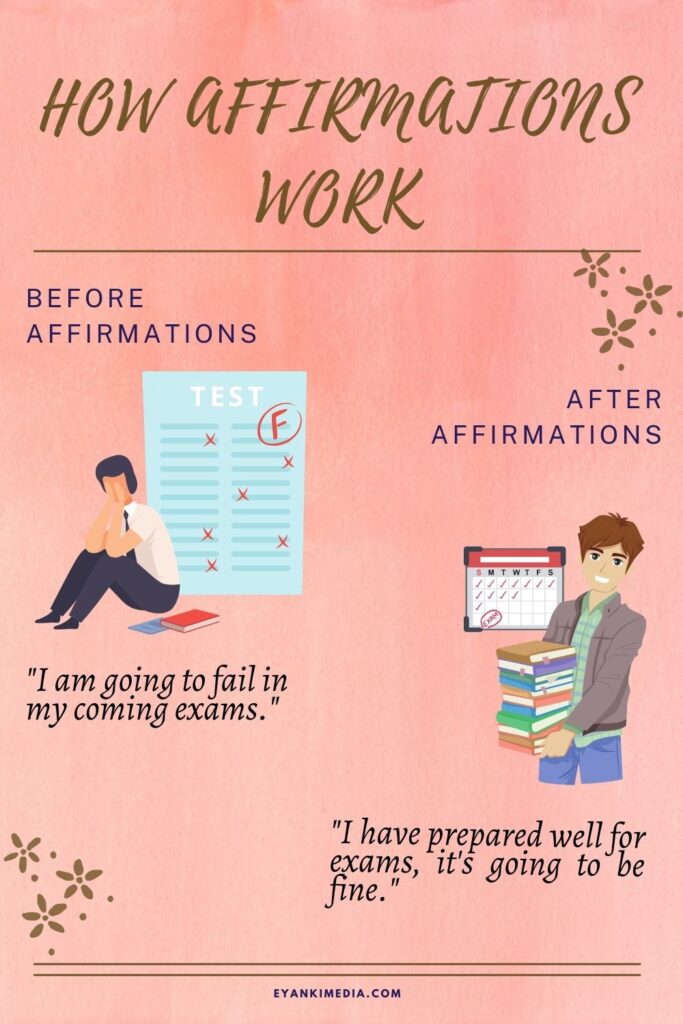 According to experts, practicing these daily positive affirmations rewire our thinking pattern and help us shift our mindset for a more fulfilling life and makes us a positive person.
These powerful daily affirmations help practice mindfulness and train our subconscious mind for manifestation and help bring a shift towards positive thinking or positive things.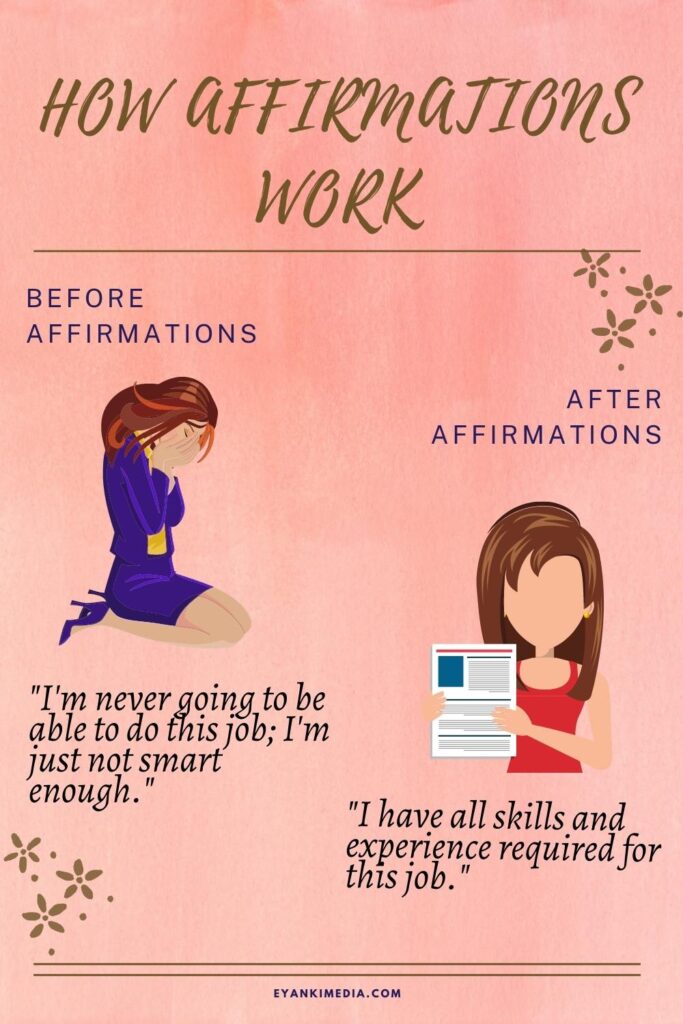 Reports have confirmed that affirmations were successful in treating people with depressive symptoms, negative thinking, and low self-esteem. Other studies also suggest that self-affirmation can improve problem-solving under stressful conditions.
"The mind is everything. What you think you become."
I AM AFFIRMATIONS LIST
Here's a list of ​positive I am affirmations for both men and women that will help remove negative thought patterns and help develop an abundance mindset.
1. I am happy and grateful that I'm living my best life.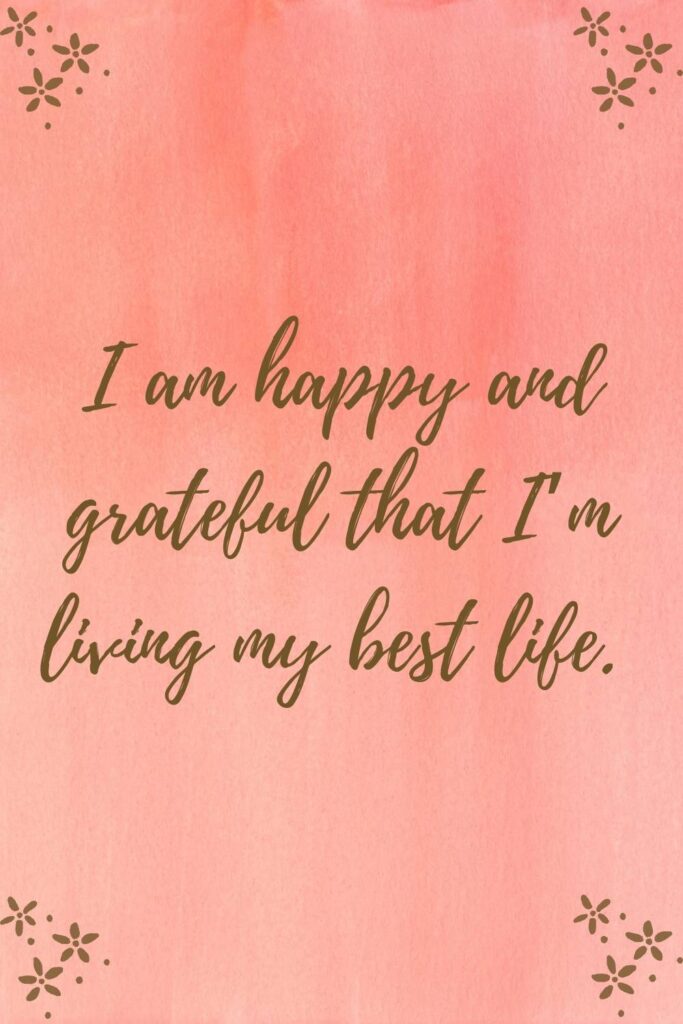 2. I am living in an abundance of great wealth. Life is so good.
3. I am open to love and support others.
4. I am successful in everything I do.
5. I am active and attractive.
6. I am worthy of love.
7. I am flourishing.
8. I am attracting fun to my life.
9. I am patient, caring and understanding.
10. I am blessed with peace of mind and prosperity.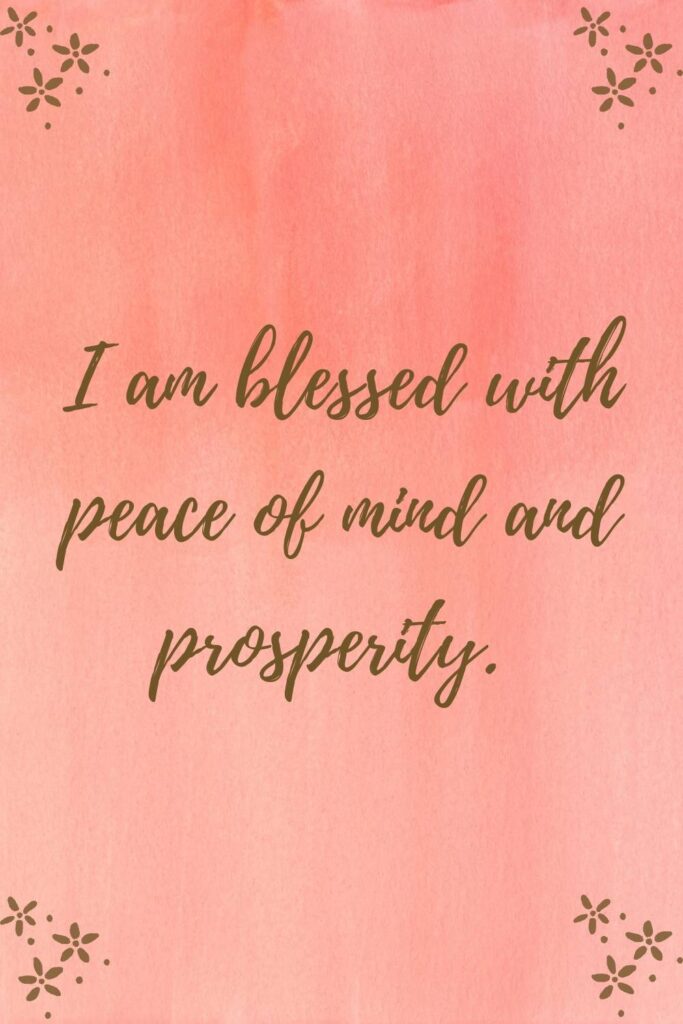 11. I am a magnet for good things.
12. I am open to making my best memories.
13. I am brilliant and beautiful.
14. I am terrific, tantalizing and totally wonderful.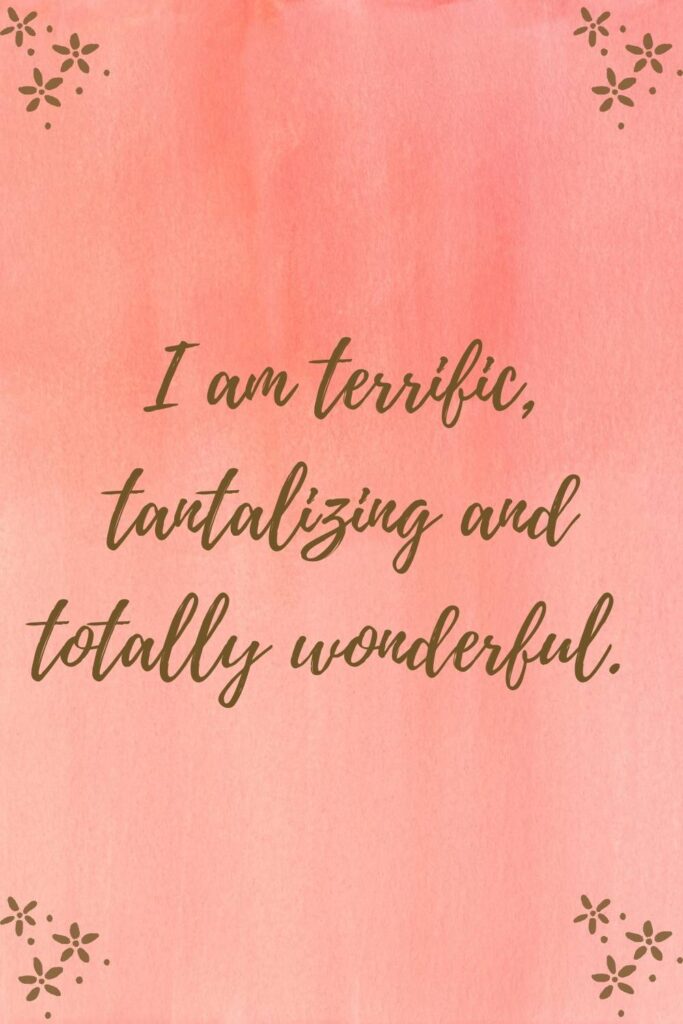 15. I am fabulous and funny.
16. I am clever and courageous.
17. I am so proud of myself.
18. I am worthy, capable and deserving.
19. I am now ready to accept a happy relationship.
20. I am full of abundance in all areas of my life.
21. I am keeping a gratitude mindset.
22. I am well, whole and strong.
23. I am vibing with only positive energy.
24. I am blissful.
25. I am able to do things I love.
26. I am the world's finest.
27. I am the greatest of all times.
28. I am willing to receive with ease.
28. I am willing to live my dream.
29. I am realistic with my dreams.
30. I am rich in love and kindness.
31. I am at the right place at the right time.
32. I am grateful for everything I have.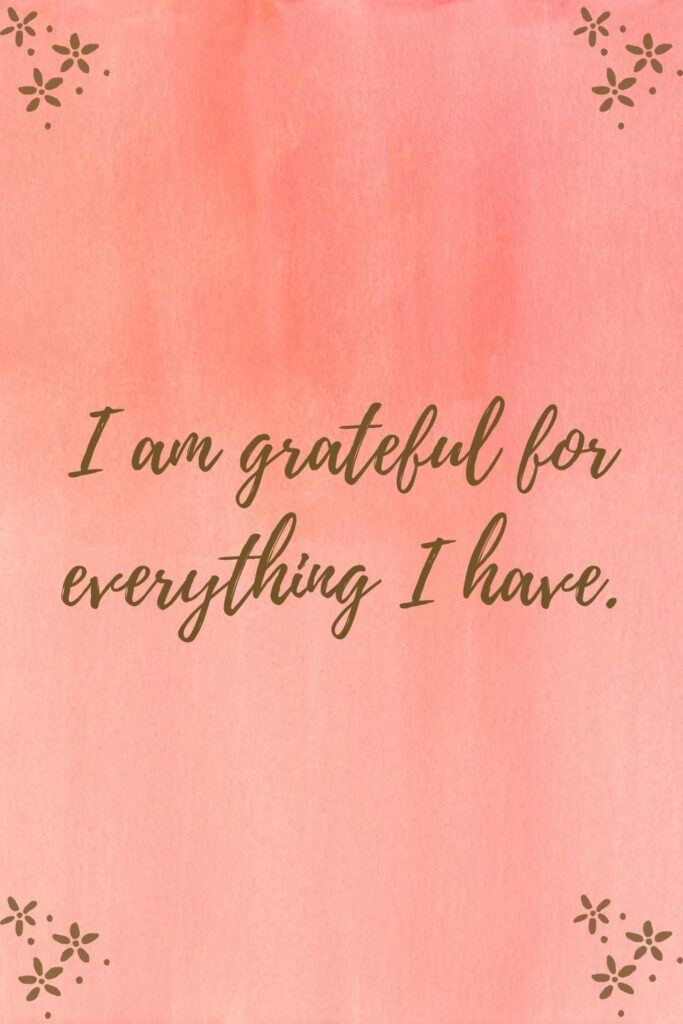 33. I am joyful in expressing and receiving.
 34. I am the right choice for this job.
35. I am an open channel to every blissful blessing.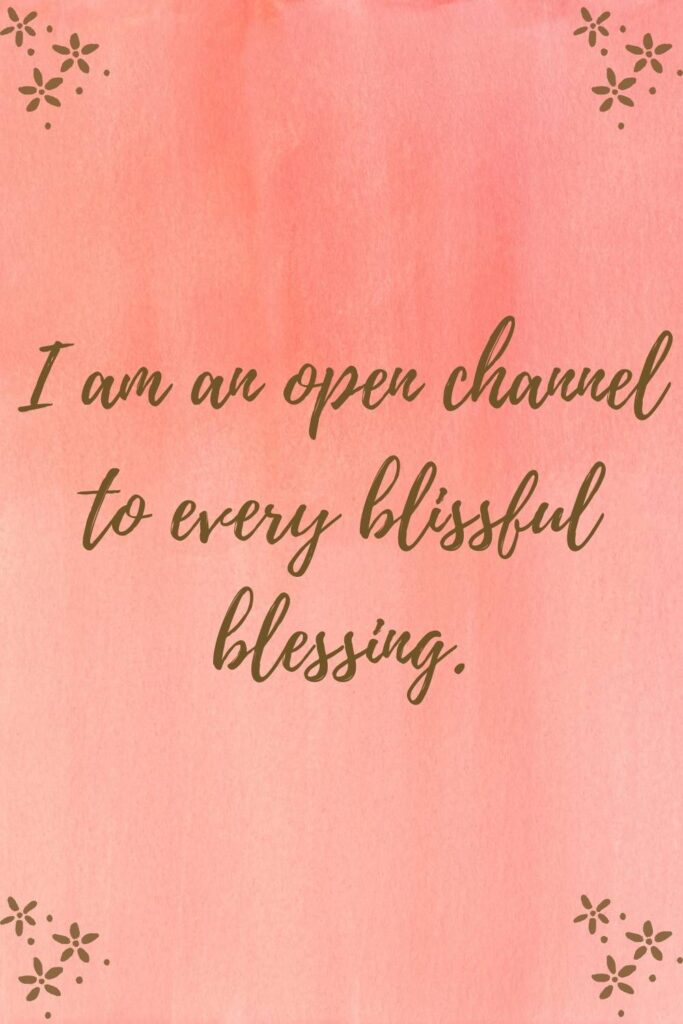 36. I am freed from the burden of low self-esteem.
37. I am not one in a million kind of a person; I am a one in a lifetime kind of a person.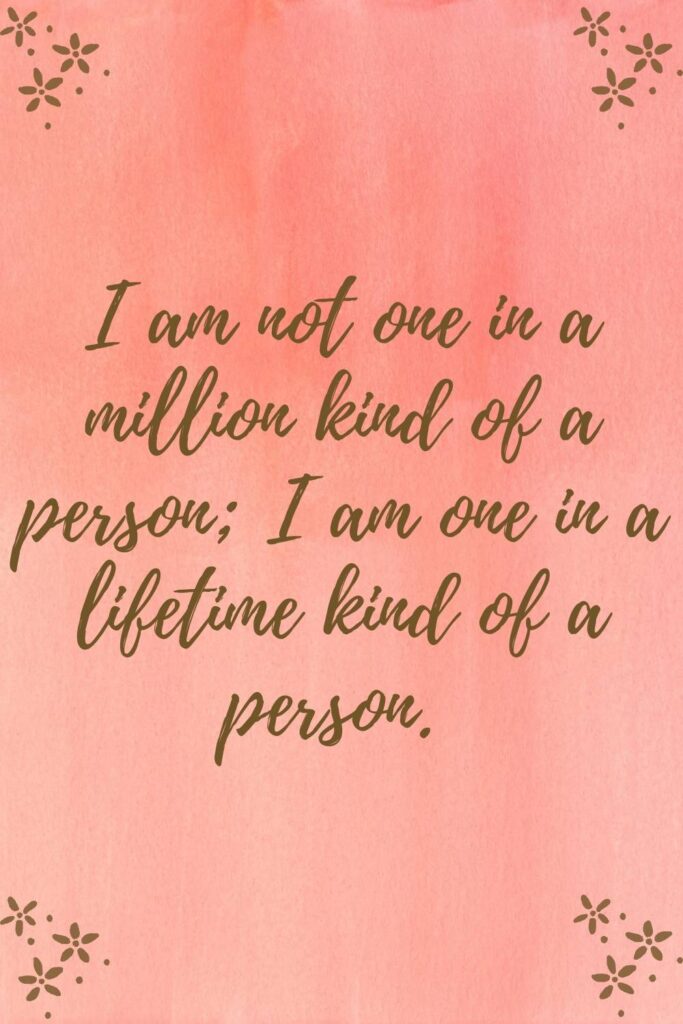 38. I am worthy, brilliant, and powerful.
39. I am constantly amazing.
40. I am a shining light in my life.
41. I am amazed by all I can do in a day.
42. I am talented.
43. I am transformed.
44. I am motivated.
45. I am fit for this project.
46. I am the right match.
47. I am worthy of greatness.
48. I am getting better every day.
49. I am a person of worth and value.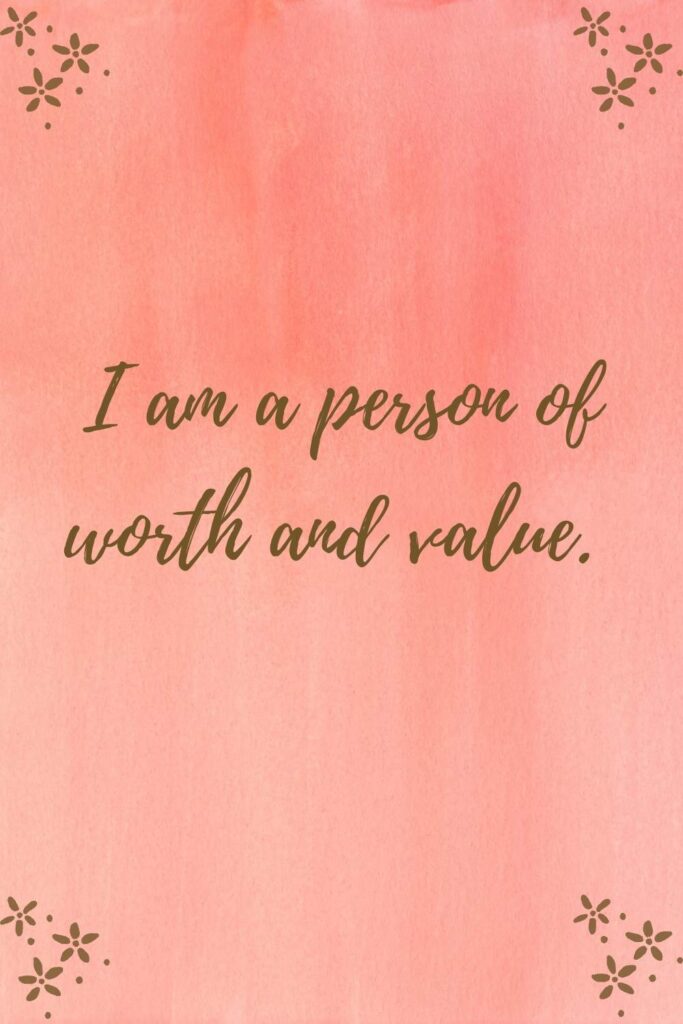 50. I am free of fear.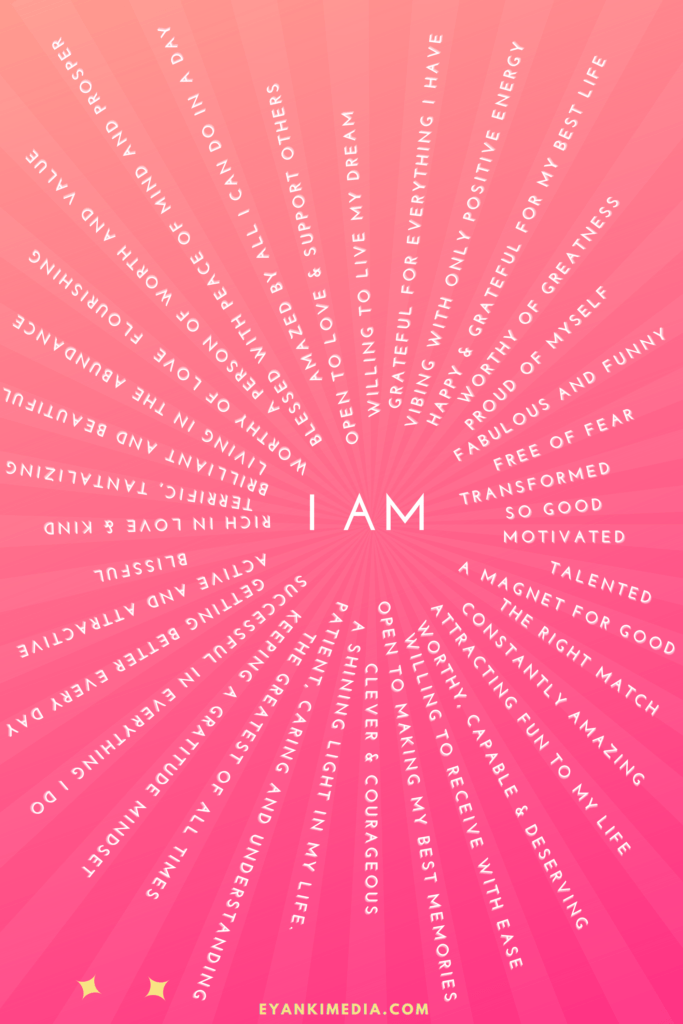 How to properly use "I am affirmations"?
Perhaps you've been struggling before with this. You were made to believe these are in genuine tales since they didn't work for you. Or maybe you are new and you don't know how to start these daily morning affirmations.
You may be knowing that these are powerful tools but you don't know how to go about them.
Well, a good thing is that we have mentioned these simple steps for you to follow for these powerful affirmations and begin your journey to increase love and confidence in your life; and bring in more happiness and prosperity.
Slowly state your affirmations.
Take a deep breath in between.
 Allow your body to absorb the positivity by repeating them.
Write them down for more clarity.
Say them often.
Speak the affirmation out loud for about five minutes three times a day — morning, midday, and evening,"
Practise Your 'I Am Statements'
A simple affirmation can transform our lives by making us redefined and in the end making things work.
These abundance affirmations basically speed up the process of embracing positivity, self-love, and accomplishing set goals.
Practice saying your choice of daily affirmation more often as words craft our present and our future too. This will not only influence our lives but also everyone around us.
Restructuring our thoughts and staying positive with minding our words is the underlying secret to stay motivated and in pursuit of our dreams.
What is your favorite affirmation/statement? How do you break your limitations and bring in positive emotion?
Do let us know your favorite positive mantras in comments, it might help our young readers to develop positive self-talk and abundance.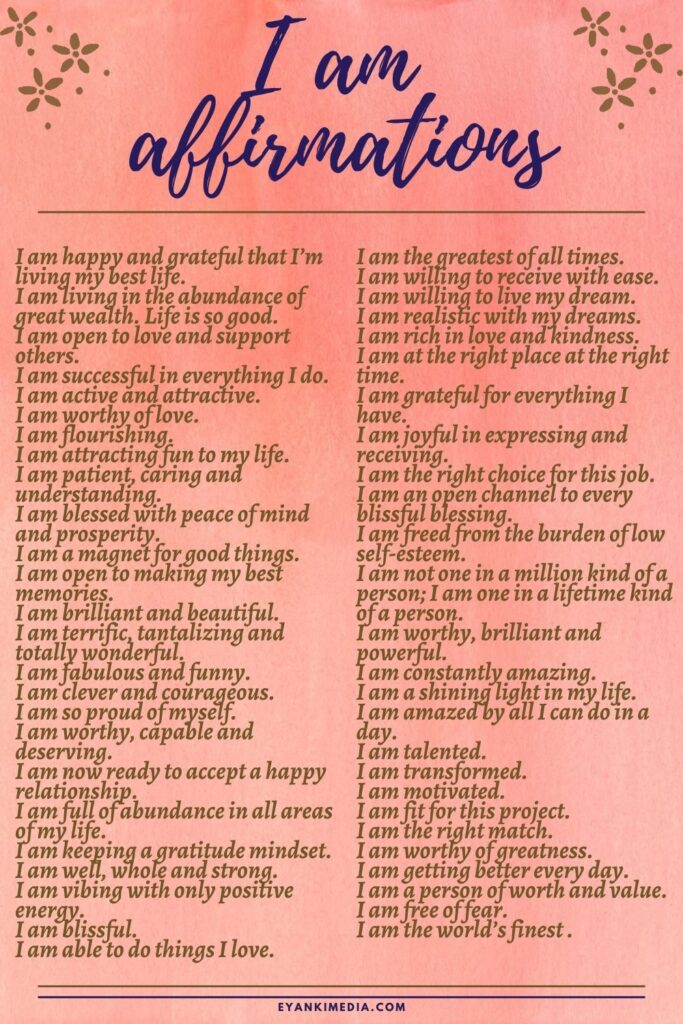 Positive I AM Affirmations List pdf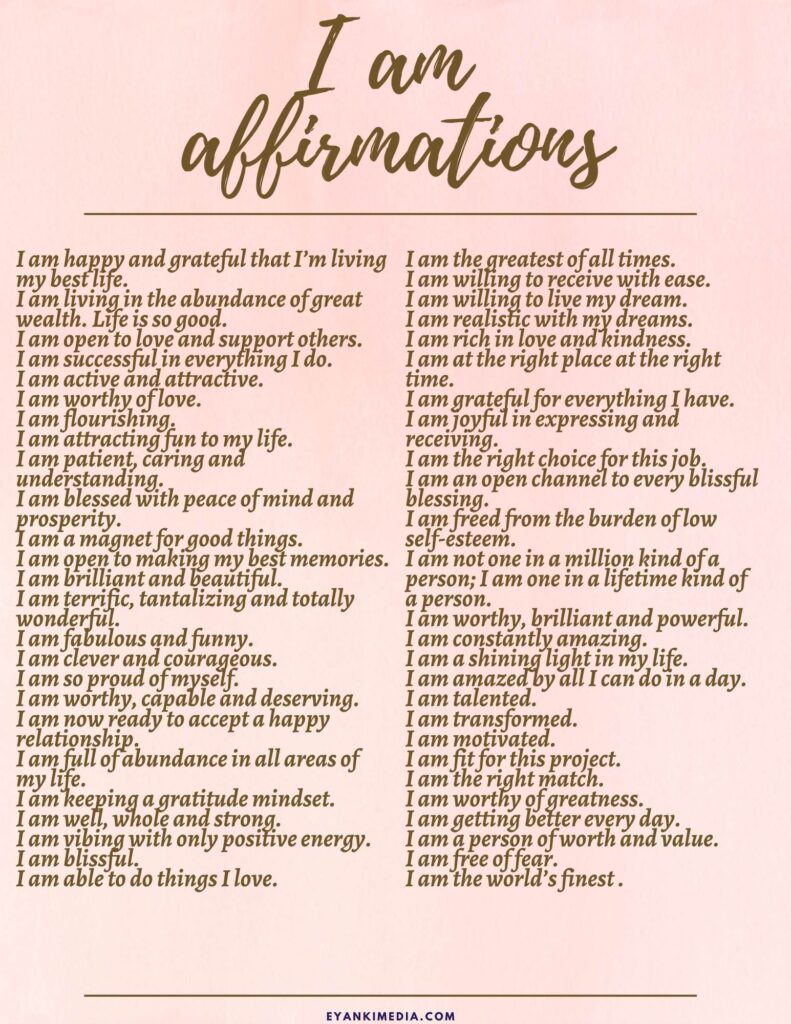 Here is the pdf file for this I am affirmation list. You can download this list of positive affirmations pdf by clicking here.
Looking for more affirmations?
Check these good morning affirmations for women.