Do you want to be a serial entrepreneur and need some dose of entrepreneurship inspiration? Read this article covering top most famous and seriously successful serial entrepreneur examples to get inspired.
Everyone loves the story of the entrepreneurial spirit. Legendary pursuits of companies' innovative practices generating competitive advantage adorn every business textbook and motivational speech since the 1980's. 
A serial entrepreneur is one who starts a new business, grows it to a profitable stage, and then moves to the next.
Do you also have the skills to launch a new idea and execute it successfully? Or love transforming people's lives around you?
If so, get some heavy dose of serial entrepreneurship with the following list of serial entrepreneurs.
What is a Serial Entrepreneur?
A serial entrepreneur is defined as someone who runs multiple businesses, someone who comes up with new ideas and executes them.
A True Serial Entrepreneur never fails though his idea may fail. A true entrepreneur learns from his mistakes and bounces back from failures. That's what makes him a successful serial entrepreneur.
There are studies that show serial entrepreneurs are more successful than first-time entrepreneurs.
This list recognizes top serial entrepreneurs of recent history; the ones that have made their influence well-known in 2020 and beyond.
The list of entrepreneurs is in random order and doesn't represent any ranking or so.
These are the 11 Top famous serial entrepreneurs of the modern era
1. Sir Richard Branson
Perhaps one of the most iconic and eccentric entrepreneurs, Sir Richard is today well-known for thought leadership and a never-ending spirit of adventure.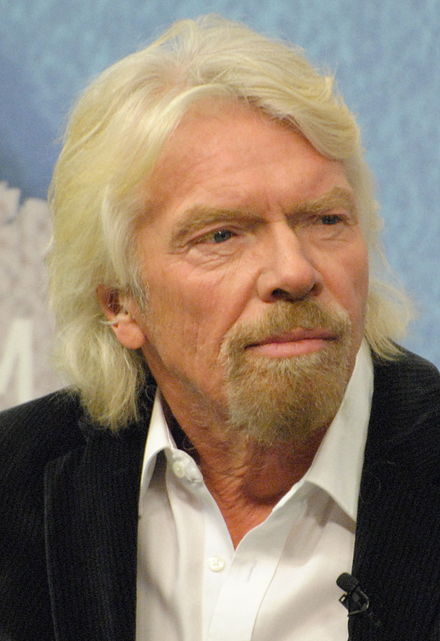 Birth: 18 July 1950 in Blackheath, London, England, UK, 
Industry: British industrialist
Famous for: Founder of the Virgin Group, Virgin Group holds more than 400 companies in 30 countries around the world and is still expanding.
Estimated worth: US$4.2 billion as per Forbes in Nov 2021
Books: His international bestsellers books are Losing My Virginity, and his books on business, Screw It, Let's Do It, and Business Stripped Bare.
Sir Richard's first business was a student magazine started in 1966s in England. 
Once this took off, Sir Richard diversified into anything he wanted to. Record labels, an airline, communications, consumer credit; by the early 2000s there were products across the world and all with Sir Richard's 'Virgin' brand attached to them. 
Just as iconic as the Virgin name, was Sir Richard's charming rebel persona to inspire both employees and customers. Sir Richard and the Virgin brand are an icon of culture for the late 20th and early 21st century.
Sir Richard's presence as a thought leader continues to be an inspiration and thought transformer for thousands.
Richard was the first person who traveled in space using his own spaceship.
Famous Quotes by Sir Richard Branson :
"As soon as something stops being fun, I think it's time to move on. Life is too short to be unhappy. Waking up stressed and miserable is not a good way to live."

Sir Richard Branson
"If somebody offers you an amazing opportunity but you are not sure you can do it, say yes – then learn how to do it later!"

Sir Richard Branson
2. Elon Musk
There are few business people admired more by budding start-ups across the world than Elon Musk. The South African rose into prominence from what seemed to be obscurity. 
Elon Musk is the first person with a net worth of more than $300 billion according to a recent Forbes article.
Birth: 28 June 1971, Pretoria, South Africa
Industry: Industrial designer, Engineer
Famous for: Founder of SpaceX, CEO and product architect of Tesla, founder of PayPal, and Co-founder of Neuralink, OpenAI, and Zip2
Estimated worth:320.3 billion USD as per Forbes
Books: Elon Musk- How the Billionaire CEO of SpaceX and Tesla is Shaping Our Future by ASHLEE VANCE
Musk's first major venture, X.com has now become the staple of online shopping that is PayPal. Musk must have realized that an eCommerce platform is great, but what the world needed was an eCommerce payment solution. Though he no longer has his share in Paypal now.
From online payment platforms, Musk turned into a habitual entrepreneur; electric vehicles with Tesla, space travel with SpaceX, and many other ventures including finding new ways to travel, dig tunnels, and store energy. 
Musk is also known as being visionary, progressive, and eccentric.
Musk's eccentric personality and daring innovation have made him a staple of pop culture. Musk even managed to have a guest appearance in the latest season of Rick and Morty.
Famous Quotes by Elon Musk :
"When something is important enough, you do it even if the odds are not in your favor."

Elon Musk
If you get up in the morning and think the future is going to be better, it is a bright day. Otherwise, it's not.

Elon Musk
3. Gary Vaynerchuk
Few people are as straight-talking in their inspiration as Gary Vaynerchuk, also known as Gary Vee.
Birth: 14 November 1975, Byelorussian SSR, Soviet Union
Industry: Entrepreneurship, social media, angel investing,
Famous for: VaynerX, , VaynerMedia, a 500 fortune company, YummyText, Wine Library TV, Resy, Empathy Wines
Estimated worth: $200 million  as per wealthy gorilla 
Books:  He is the best-selling author of Crush It!: Why NOW Is the Time to Cash In on Your Passion. 
Vaynerchuk started his work as an entrepreneur by taking his family's liquor store online utilizing YouTube videos to increase revenue from $3 million to $60 million per year. 
Vaynerchuk then moved on from the family business to start VaynerMedia, VaynerX, and Gallery Media Group. All three businesses operate in digital marketing and communications. On top of his business ventures, Vaynerchuck operates as a source of motivation for many millennials through his podcast and YouTube channels. 
Vaynerchuk emphasizes the importance of hard work and authenticity in his presentations and recorded discourse with callers. He encourages people not to simply start a business for the sake of starting a business.
Vaynerchuk encourages people to follow their dreams rather than simply trying to make money. Do one, and the other will follow.
Famous Quotes by Gary Vaynerchuk:
"There is never a bad time to start a business – unless you want to start a mediocre one." 

Gary Vaynerchuk
"You have to understand your own personal DNA. Don't do things because I do them or Steve Jobs or Mark Cuban tried it. You need to know your personal brand and stay true to it." 

Gary Vaynerchuk
4. Wayne Huizenga
A true serial entrepreneur can see a business opportunity without the wealth of experience of a seasoned professional in the field, and very few entrepreneurs carry the diversity in business as Wayne Huizenga. 
Birth: 29 December 1937, Illinois, United States
Death: 22 March 2018, Fort Lauderdale, Florida, United States
Industry: Entrepreneur
Famous for: Waste Management, Blockbuster, and AutoNation
Estimated worth: $2.6 billion in 2018 as per Forbes
Books:  The Making of a Blockbuster: How Wayne Huizenga Built a Sports and Entertainment Empire from Trash, Grit, and Videotape written by Gail DeGeorge.
Huizenga founded Waste Management Incorporated in 1968, starting with a single garbage truck. In the late eighties, he continued on to found the Blockbuster video rental chain. Almost a decade later he founded Autonation, which turned into the largest auto dealer in the United States. 
All three of these Fortune 500 companies became multi-billion-dollar ventures. Huizenga also owned multiple sports franchises and had some credit in founding half a dozen NYSE-listed companies. It seemed that everything Huizenga would touch turned to gold, passing away in 2018 at the age of 80. 
Huizenga truly lived the American dream. In doing so he also proved that to be an entrepreneur you need to find potential in any industry.
Famous Quotes by Wayne Huizenga:
"Some people dream of success, while other people get up every morning and make it happen."

Wayne Huizenga
5. Rod Drury
Rod Drury is a New Zealand serial entrepreneur known best for disrupting business management systems with Xero, one of the world's first Software as a Service (SaaS) products.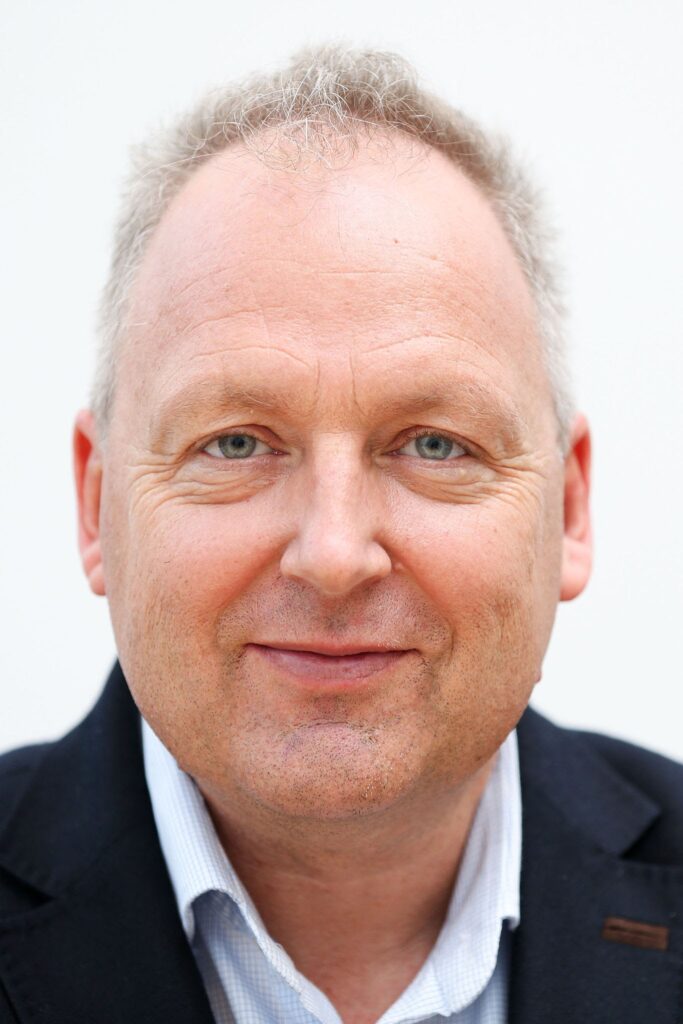 Birth: 1967 (age 53 years), Wellington, New Zealand
Industry: Entrepreneur
Famous for:Xero, accounting software

Before Xero, Drury started a software consulting company and a communications company, both of which he exited when they were bought out. After these successes, Drury set his sights on business accounting, upsetting the dominance that other business software packages had in the market. 
Xero's cloud-based platform made business management and accounting easier for many organizations. Xero also paved the way for other SaaS products to enter the market for both businesses and consumers. Drury may have dreamed too far when his venture with Pacific Fibre ended in a business failure. 
What separates entrepreneurs from the common business executive is that they dare to dream and innovate. Sometimes, this does not work out. Drury's transformative success with Xero most definitely makes up for that though.
6. Steve Jobs
Mobile communications would not be the same without the influence of Steve Jobs and Apple.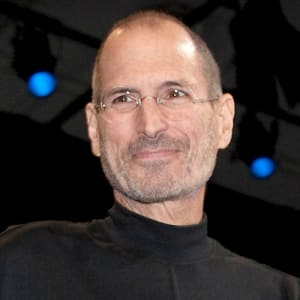 Birth: February 24, 1955, San Francisco, California, U.S
Death: October 5, 2011
Industry: Computers
Famous for:  Co-founder, Chairman, and CEO of Apple Inc. Also founded  NeXT and was Primary investor and Chairman of Pixar
Estimated worth: the US $7 billion as per wiki
Books: Steve Jobs: The Exclusive Biography by Walter Isaacson (Author) 

This is a story of serial entrepreneurship that dates back to 1976 when Jobs founded the company with Steve Wozniak. Jobs was considered a visionary and thought leader within technology. 
The following decade, Jobs recruited CEO John Sculley from Pepsi with the infamous phrase, "Do you want to sell sugar water all your life, or do you want to come with me and change the world?"
Three years later, Sculley forced Jobs out of his own company. During this time Jobs went to work taking over Pixar and revolutionizing animation to keep himself busy. 
He returned to Apple before the turn of the century, regaining control of his company and eventually releasing the iPhone and the iPad, transforming and disrupting the mobile communications industry.
Famous Quotes by Steve Jobs:
"Have the courage to follow your heart and intuition. They somehow already know what you truly want to become. Everything else is secondary."

Steve Jobs
"Your time is limited, so don't waste it living someone else's life. Don't be trapped by dogma—which is living with the results of other people's thinking. Don't let the noise of others' opinions drown out your own inner voice. And most important, have the courage to follow your heart and intuition."

Steve Jobs
7. Jeff Bezos
Let's meet one of our top ten serial entrepreneurs who revolutionized the retail industry.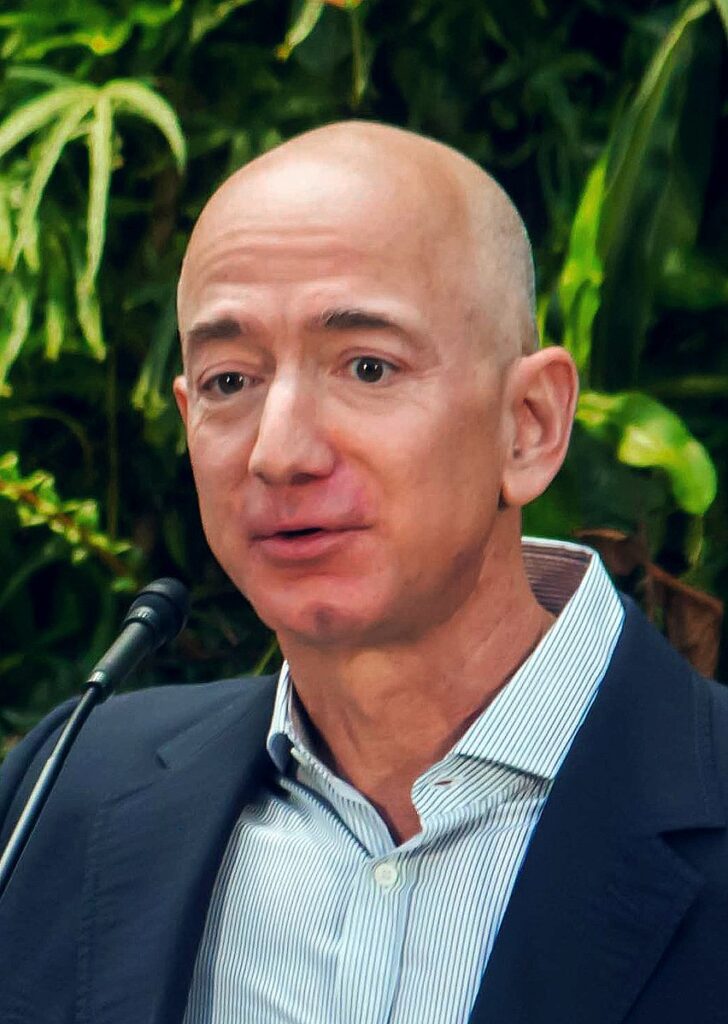 Estimated worth: the US $184.6 B as per Forbes (as of Dec 7, 2020)
Birth: January 12, 1964, Albuquerque, New Mexico, U.S.
Industry: Retail
Famous for: Founded Amazon and Blue Origin
In the 90's Jeff Bezos started with the simple goal of starting an online book store. 
Before Amazon, Bezos was a rising star on Wall Street. He gave away his high-paying job for the potential that he saw in eCommerce. Starting from a garage in Seattle, within months Amazon was selling to almost fifty countries generating revenue of almost $20,000 per week. 
Since becoming an online book retailer, Amazon now sells… well, anything you want from A to Z. The launch of the Kindle revolutionized how many people read and decreased the dominance of printed books. Amazon still prints books on-demand for authors who self-publish through Kindle. 
Amazon has diversified into the burgeoning entertainment streaming services industry with Amazon Prime. 
Jeff Bezos is most definitely an entrepreneur of diversification and Amazon has changed the way we live in the 21st century.
According to this recent article, we could potentially see him become the world's first trillionaire as early as 2026, at which point he'll be aged 62.
"If you're not stubborn, you'll give up on experiments too soon. And if you're not flexible, you'll pound your head against the wall and you won't see a different solution to a problem you're trying to solve."
― Jeff Bezos
8. Bill Gates
There is nothing as iconic to the western world of the 1990s and 2000s as a personal computer running Microsoft Windows, with the Microsoft Office suite dominating business operations and correspondence.
Birth: October 28, 1955, Seattle, Washington, U.S.
Industry: Information Technology
Famous for: Co-founded Microsoft
Estimated worth: the US $119 B as per Forbes (as of Dec 7, 2020)
Books: Bill Gates: A Biography (Greenwood Biographies) Illustrated Edition by Michael B. Becraft (Author).
Bill Gates was the successful entrepreneur that made it all happen, often cited as an inspiration for many college dropouts to claim that success is not necessarily achieved by getting the degree. Gates took a small operating system and transformed it into something that would come to change the world. 
Many see Bill Gates and Microsoft as an elitist bully of a company that edged out almost any other software solution throughout the nineties, asserting dominance over an entire industry. It was this sentiment that led to Microsoft being litigated as a monopoly in 2001. 
Gates has gone on to start the Gates Foundation; philanthropy with the aim of promoting happier and healthy lives in developing nations and the preferred subject of choice among conspiracy theorists.
"Success is a lousy teacher. It seduces smart people into thinking they can't lose."

Bill Gates
If you are born poor it's not your mistake, but if you die poor it's your mistake.

Bill Gates
9. Jack Ma
Jack Ma had perhaps the most to compete within his journey. 
Birth: 10 September 1964 Hangzhou, ZhejiangIndustry: Business investor
Famous for: Co-founded Alibaba, one of the world's largest e-commerce businesses.
Estimated worth: the US $61.7B as per Forbes (as of Dec 7, 2020)
Books: Biography Jack Ma by Wei Chen
At 12 years old Ma would ride his bike 40 minutes to a hotel to learn English from tourists. He failed his university entrance exam three times. Ma applied for over 30 jobs, including one with KFC where among 24 applicants Ma was the only one not hired. 
He tried gaining entrance to Harvard University ten times. Ma went to America and discovered the internet, but found there was little in the way of Chinese websites. Ma went home and within a few years brought the internet to China along with the well-known e-commerce platform Alibaba. 
With a teaching degree and an MBA, Ma started what came to be one of the world's largest marketplaces without writing any code and without closing a deal with a single customer. He saw potential, dared to dream, and changed the world.
No matter how tough the chase is, you should always have the dream you saw on the first day. It'll keep you motivated and rescue you (from any weak thoughts)." 

Jack Ma

Let me ask everyone, if you don't put out more time and energy than others, how can you achieve the success you want?"

Jack Ma
10. Reed Hastings
When it comes to changes in the way entertainment is delivered, there is no greater influence on the modern-day than Netflix. 
Birth: October 8, 1960, Boston, Massachusetts, U.S.
Industry: Business investor, revolutionized how the world is entertained
Famous for: Co-founded Netflix
Estimated worth: US $5.3B as per Forbes (as of Dec 7, 2020)
Books: No Rules Rules, Netflix and the Culture of Reinvention By Reed Hastings, Erin Meyer
Reed Hastings co-founded Netflix, but prior to this he also founded Pure Software, a software company that specialized in a tool for debugging software. His time in Pure Software taught the engineer a lot about managing people, culture, and a company. 
By the time Hastings exited Pure Software after a merger, he went on to co-found Netflix by taking advantage of the latest technology at the time; DVDs and a unique algorithm for predicting what users would want to watch. 
This eventually turned into an in-home streaming entertainment business, which created its own exclusive content. Blockbuster at one point had the option to buy Netflix for only $50 million. Instead, Hasting's Netflix eventually took credit for the demise of the movie rental giant.
"Most entrepreneurial ideas will sound crazy, stupid and uneconomic, and then they'll turn out to be right."

Reed Hastings
11. Travis Kalanick
Uber has changed the way people move. Travis Kalanick disrupted the transport service industry. 
Before co-founding Uber, Kalanick founded a peer-to-peer file sharing program named Scour and a content delivery system named Red Swoosh. This emphasis on peer-to-peer programs and sharing somehow gave birth to the ride-sharing app that is Uber.
Birth: August 6, 1976; Los Angeles, California, U.S
Industry: Internet Entrepreneur
Famous for: Co-founded Uber-revolutionized how we travel
Estimated worth: US $2.6B as per Forbes (as of Dec 7, 2020)
 Anyone with a driver's license and a phone could provide a service to any Uber user. The system also meant that people could work any time, instead of strictly abiding by set rosters. People were able to get paid by the task performed instead of the time they were doing it.
 Uber drivers became awarded for their smart and hard work practices rather than just 'being there.' Although in recent times the company has been subject to scrutiny over its culture, this sharing economy has changed the way many people work.
Famous Quotes by Travis Kalanick
"The one who follows the crowd, never gets ahead of the crowd."

Travis Kalanick
Who can be a Serial Entrepreneur?
Not everyone can be a serial entrepreneur. It requires a lot of passion and hard work to pursue an entrepreneurship dream.
A successful entrepreneur is one who is always ready to take risks and learn from every mistake. A successful serial entrepreneur never stops, he rather adapts himself according to the situation and moves forward with SMART goals.
Every great entrepreneur innovates not simply to make money but with the spirit of changing how people live their lives.
This transformational attitude is a source of inspiration for many. Instead of admiring sports stars and gorgeous actors, many of us admire those who dare to dream of a better life.
Do you have these characteristics of a serial entrepreneur?
Feel free to let us know the transformational serial entrepreneurs you admire the most!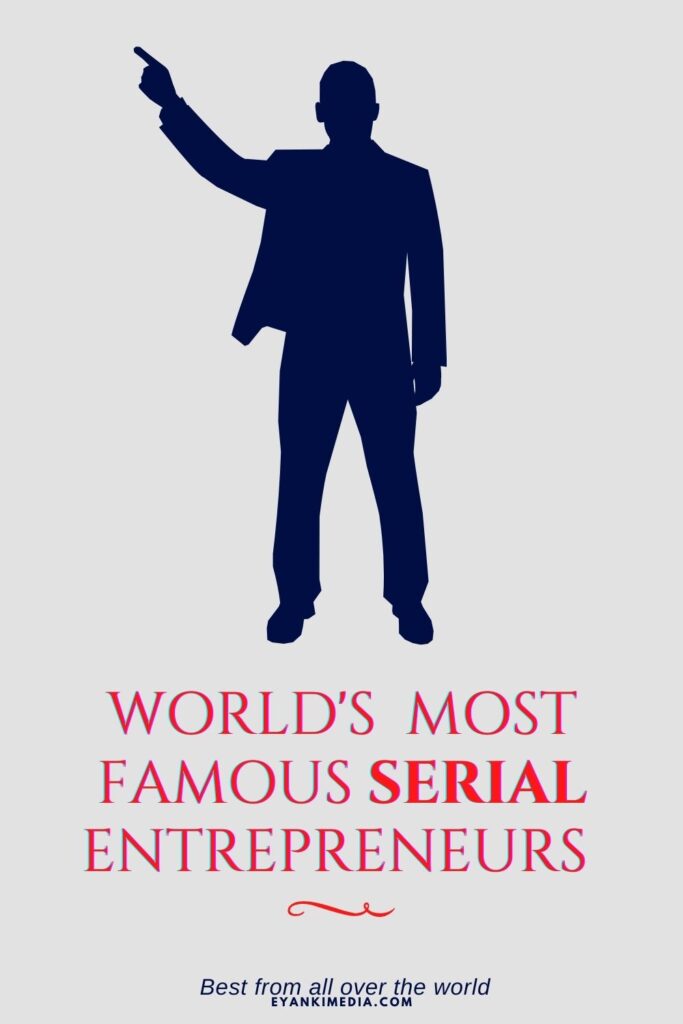 Need some more inspiration?
Read Why is it important to follow our dreams and how to stay affirmed with these I am affirmations and morning affirmations.