There are many ways to make money online, and at times you come across an idea that is just so unusual that you have to explore more about it. For example, selling used socks online for extra money.
If you think this is some sort of sick joke, think again. There's money to be made in socks, and no, I'm not talking about the fresh, new pairs you just bought from your favorite store.
I'm talking about selling dirty socks that you've already worn for a day or two (or more). It seems like a strange business venture, but there is a market for your dirty and stinky worn socks.
So, if you're interested in making some extra cash by selling your worn socks online, hang on tight because, in this blog post, we will discuss how to sell dirty socks and make a profit. 
Related non-traditional ways of making money:
How to sell your dirty socks
What kind of used socks can I sell??
Do you gym or play sports? People like to buy socks that have been worn during these activities as they are more likely to be smelly. The more smelly they are, the more people are willing to pay for them. Sounds strange but true!
Of course, you can also sell clean socks, but they won't fetch as high of a price as smelly ones.
Ankle, foot, and leg warmers as well as fishnet stockings, knee highs, and leg warmers are also popular items to sell.
Is selling used and dirty socks a good idea?
Well, it depends on your personal choice. If you want to make extra money online and are comfortable with the idea of selling your worn socks, then it is an easy side hustle to make money.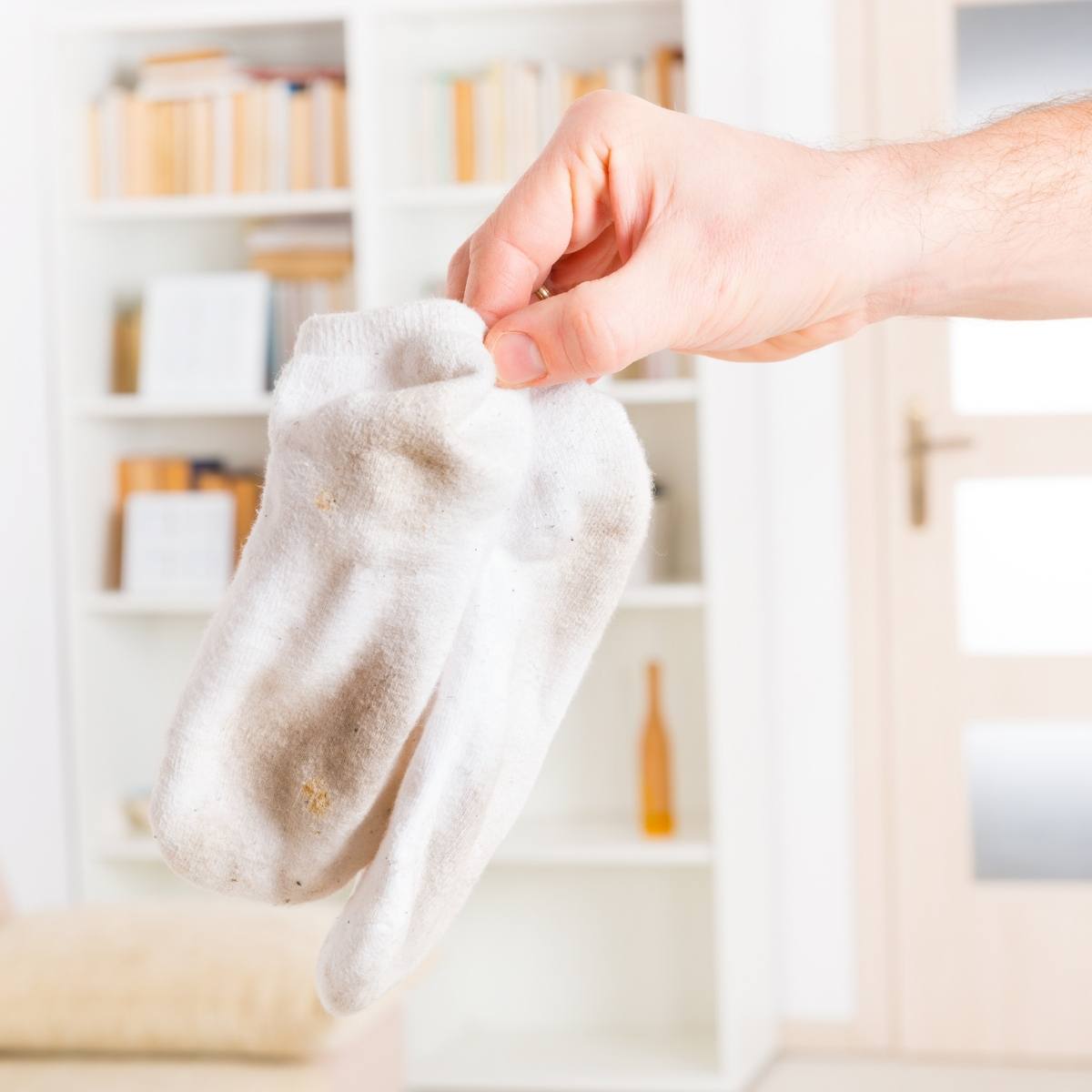 The good part is that you don't have to make any big investment to get started. All you need is a pair of socks and a reputable online platform to sell them on. You can even stay anonymous while selling your used socks, and no one will ever know it's you unless you tell them.
If you're not comfortable selling your used socks, then there are many good and legit options for making money online that you can explore.
Here are some of my best recommendations to get started.
Do people really make selling used socks online?
Yes, people do make money by selling used socks online. In fact, many people have made a good side income by selling used socks and other items online.
Here are some of the success stories of people who have made money by selling used socks online:
Lily Haze, an American student, sells a worn pair of socks on her website for $50. In her interview, she even mentioned that to ensure her socks are smelly enough, she exercises or wears them for days and checks their scent before mailing them.
Roxy Sykes, a London-based woman, makes almost $180,000 a year selling her dirty socks and shoes on social media. In her interview with the Sun, she revealed that she charges $36 for a pair of socks and $361 for shoes.
Can men also sell their used socks to make money?
Yes, you might be surprised but many men sell their used socks online to make money.
According to this article, Billy-Joe Gray makes nearly $2,000 per month — by selling his stinky, sweaty, worn socks online through his Only-fans account using Ticktok and Instagram.
He said he sells socks he wears to the gym daily (or for several days) before sending them in Ziplock bags. You can sell your used socks if you're a guy looking to make some extra money.
How much money can I make selling dirty socks online?
Selling used socks is a great way to make extra money, but how much you can earn depends on a few factors. For example, you may charge more for socks that you have worn for a long time and used for activities like running because they are more worn and more smelly.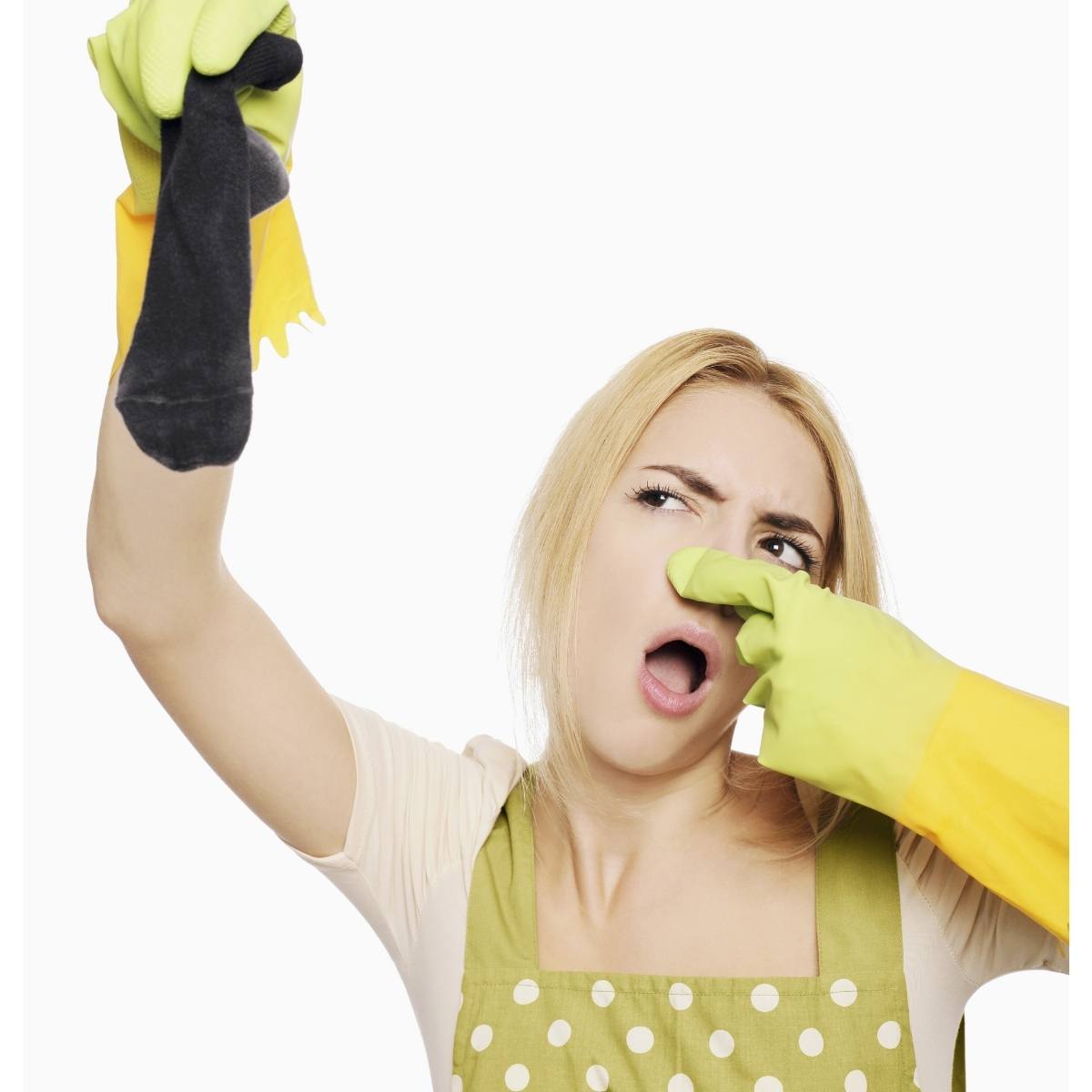 The average price of socks is between $10 and $30 per pair. However, some socks sell for as little as $5 or as much as $100 per pair. You can even bundle them to sell for a higher price.
Look at the prices of other socks sellers and find a price point that is fair and that you are comfortable with.
Another thing to consider is the shipping charges. Buyers are often attracted to free shipping, so you may want to offer that as an incentive and price your used socks accordingly.
Is it even legal to sell used socks?
Yes, it is legal to sell used socks as long as you are above 18 years. However, you should be aware of the laws and regulations in your country or state before selling worn socks. There are many countries that don't allow the sale of objectionable content like these. 
So, if you're ready to start selling your used socks for profit, let's get started!
Where to sell used socks?
Here are the best places to sell your used socks online:
1. Snifffr
Snifffr is a website dedicated to selling used stuff like socks, panties, and other related items.
When you join up with Snifffr, you get your shop where you can list your dirty socks for sale.
Creating an account on Snifffr is free, but you will have to pay a monthly subscription to use its premium features. It costs $5.95 for your first month and then $9 each month afterwards.
Its premium features include:
Live chat
Private messaging
Custom online store
Ranking boost in the search results
2. Sofia Gray
Sofia Gray is an online marketplace that sells used socks, underwear, and other personal items. It has a section dedicated to selling used socks where you can create your own listing.
To sell on Sofia Gray, you first need to create an account. Unlike Snifffr, selling on Sofia Gray is free (no platform charges or commission) and only takes a few minutes to create your shop.
3. All things Worn
As the name suggests, All things Worn is a website where you can sell different types of used clothing items, including dirty socks.
You can join for free, but if you want to use more features, you can pay $14.99 for its premium seller package.
The premium seller subscription gives you access to all of the features available in the Pro Plan. You can contact buyers directly, send messages, sell unlimited items, or create polls, posts, and images in your activity feed.
4. Reddit
Yes, you can also sell your used socks on Reddit. There are many subreddits where you can list your dirty socks for sale, but one of the most popular ones is r/usedsocks.
Just remember to be careful when selling on Reddit. There are reports of scams in the past so make sure to do your research before selling to anyone. 
5. Onlyfans
Onlyfans is a social media platform that you can use to sell different types of content, including used socks.
OnlyFans is a social media website where people can pay to see exclusive content from creators. Creators get to keep 80% of the money generated by their account while the remaining 20% goes to OnlyFans.
To start selling on Onlyfans, you first need to create an account. Once you have done that, you can start posting pictures and videos of your dirty socks to sell.
6. Instagram
You can also sell your used and dirty socks on Instagram.
For this, you will need to create an Instagram business account and start posting pictures of your dirty socks. Use hashtags to help people find your listings and reels to make your content more engaging.
Once you have created your account, you can start listing your socks for sale.
Can I sell used socks on Bay?
No, you cannot sell used socks on eBay. eBay has a used clothing policy that states, "all clothing must be clean and washed with no signs of wear". It means that you cannot sell used socks on eBay.
Can I sell used socks on Etsy?
No, you cannot sell used socks on Etsy. Etsy is known for selling handmade and vintage items, but they do not allow the sale of used socks.
How to sell dirty socks
Follow the below steps to sell your dirty socks online.
Pick up a selling platform
If you want to start selling your dirty socks, the first thing you need to do is to choose a platform. There are many different platforms that you can use to sell your socks. Check platform costs mentioned above in the article and features to find the best fit for you.
Market research
Now that you have chosen a platform, it's time to do some market research to know your audience and what they're looking for.
What kind of worn socks are in demand?
How much are people willing to pay?
What makes a seller stands up?
Is there a niche market you can target?
Create your listing
Once you know your audience, it's time to create your listing. Make sure to take clear and interesting pictures of your socks.
Be creative with your listings and give details of how long the socks have been worn, what kind of activities they've been used in, etc.
Promote your listing
The final step is to promote your listing and get the word out there. Use popular social media platforms like Instagram and Ticktok to reach new buyers and drive traffic to your shop.
TikTok video and Instagram reels are a great way to show off your socks and get people interested in buying them.
More tips for selling used socks
Stay safe
Try to stay safe and anonymous when selling your used socks. Don't share your personal information with anyone. Use a different email address and social media accounts for your used socks selling business.
Do not answer personal questions
While it's typical to be asked specific questions and requests about your socks. It is never acceptable for a buyer (or potential buyer) to ask for sensitive personal information. If this happens, report them to the platform you're using and move on.
Be professional
Remember that you are selling a product, even if it is a used product. You should always act professionally and be respectful to your buyers.
Use a secure payment method
Always use a secure platform with seller protection to receive money and don't accept gift cards. 
And there you have it! These are the steps on how to sell dirty socks and make money selling used socks online. With a little effort, you can start making money from the comfort of your own home.
Final thoughts on selling Your used Dirty socks online
Selling your worn and dirty socks is an easy way to make extra money, but there are a few things you should keep in mind before getting started. It might not replace your full-time income, but it can be a fun and easy way to make some extra cash.
First, make sure that it is legal to sell used socks in your country or state. Second, find a reputable website. Third: Stay safe and use a secure payment method.
Finally, have fun and be creative with your listings. I hope you found this guide helpful. If you have any questions or tips on selling used socks, please feel free to leave a comment below. Happy selling!